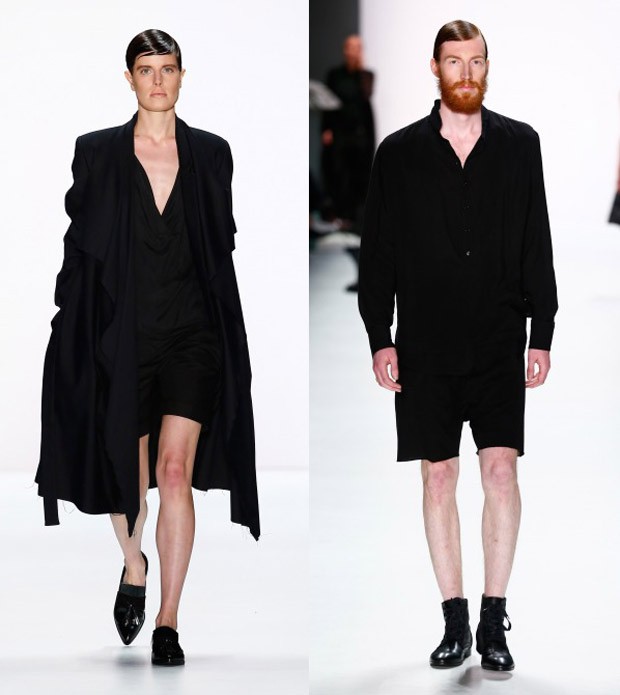 Esther Perbandt presented her SS16 collection "Tears for the Impatient" on the 08th of July 2015, the second show day of Mercedes- Benz Fashion Week Berlin. It was the second time the German designer got the chance to present her unisex collection on the main runway. Once more the show focused at a very special staging, intellectuality and finest craftsmanship. It is a collection for the cosmopolitan, confident wearer who prefers to dress timeless with a unique touch. Ageless. Maladjusted. "Tears for the Impatient" was supported by composer Sven Helbig. His sounds seemed gloomy and mysterious until a soprano illuminated the tent. Albeit the colour choice was dark, it was far away from being negative, but rather sophisticated and timeless. It did not follow any trends, but allowed the wearer to show his/her real character. Mainly night black, but also sheer white were presented. Those two hues were quite a few times paired in one outfit, stripes were often used. The message behind this is clearly visible: focus on the personality, rather than on clothes. Moreover it could be seen as a creative play with various tempi, for instance impatiently tolerating slowness or accepting the fact some processes have their own rhythm. Cut- wise, it stayed graphic, but also asymmetrical tendencies could be noticed. Esther Perbandts' pieces swirled around the body and therefore contributed to the feelgood factor of the wearer. It was compelling to observe Perbandts' creations, as each of them had its very own style.
You might say standards were broken, to be created anew by her. She constantly dismantled, destroyed and newly created those pieces. With Esthers' energy, it won't get boring. Various materials were often paired in one look: finest cotton met denim, soft wool and cotton- jersey were used as well. As models, characters were chosen. The designer focused at authenticity. The hair was worn straight back with side parting, the make- up was kept clean. As eye- catcher, mascara was sometimes worn blurred.
In addition to those looks, black brogues were often worn.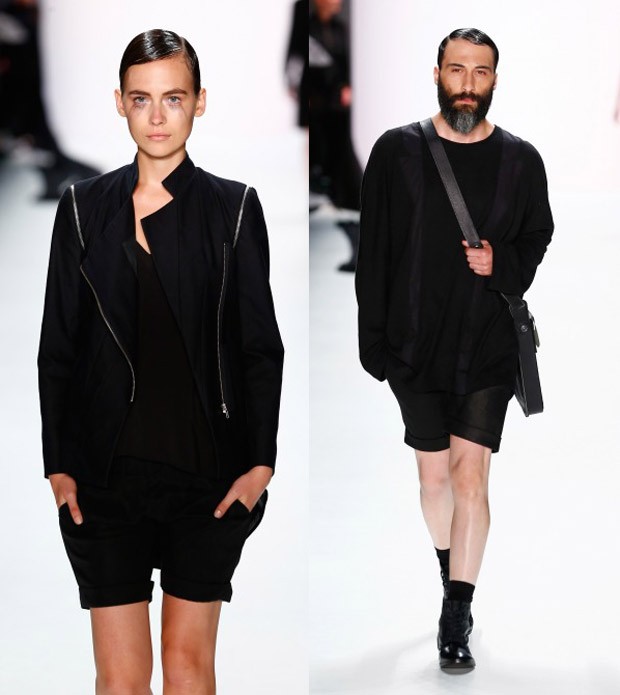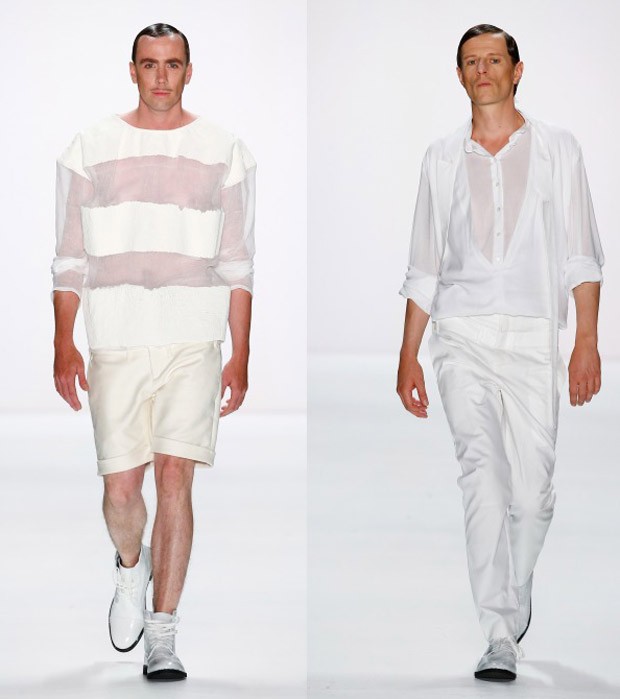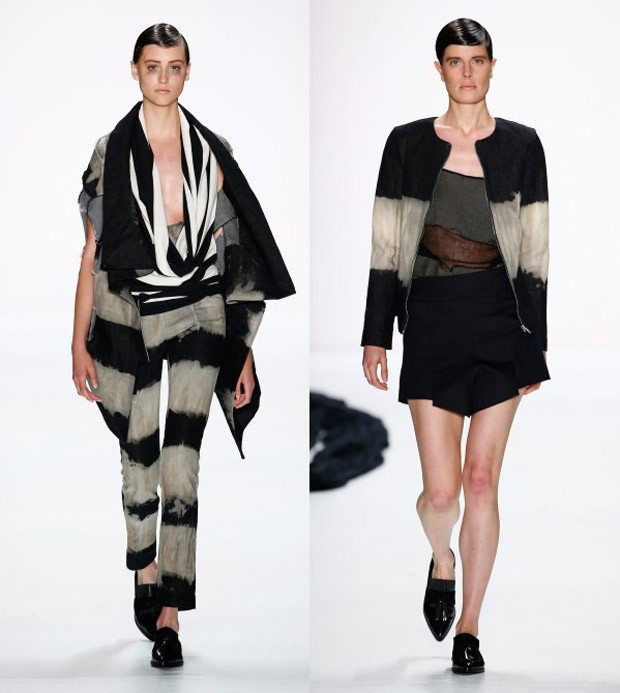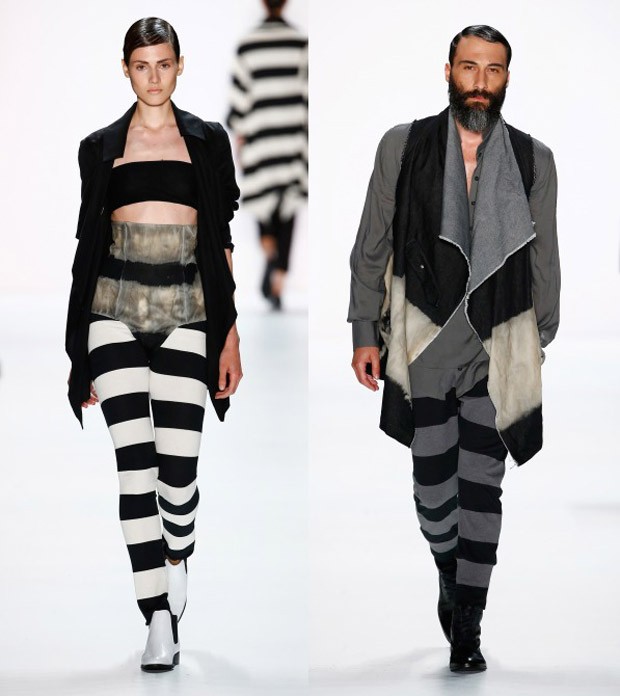 Review by Sussan Zeck for D'SCENE Magazine
Picture Credit: Mercedes- Benz Fashion Week Berlin / IMG Fashion
Website: www.estherperbandt.com