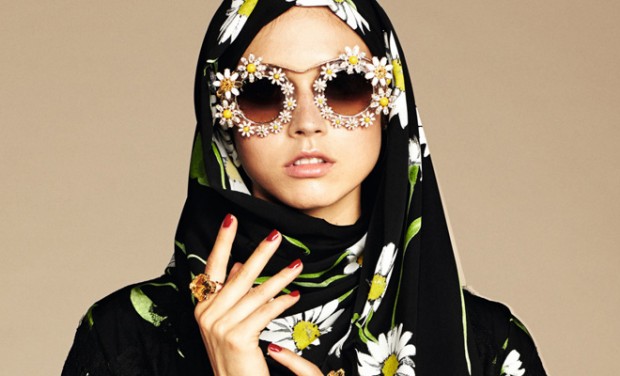 Dolce & Gabbana might turn heads with a few nuns and a priest in their latest campaign, never the less international culture is indeed an integral part of their collections. Just as China is often found as an influence in the collection and recently Spain, Domenico and Stefano with their design teams have now turned their heads to the Middle East. The specially designed Abaya Collection is mixing Italian craftsmanship and the label's signature lace along with the sentiment of Abaya. At the same time the looks are referencing the mood shown in the design duo's Spring Summer 2016 womenswear collection.
The intricate details of Abaya fashion have not only inspired Italian designers at Dolce & Gabbana, the influence was also seen recently on a Valentino catwalk. Whether this is a market demand of the Middle Eastern buyers or just an extension of a growing powerhouse, nevertheless it is always fascinating to see how signature design lines are merging with local cultures.
Moreover the label taking part in beauty and cosmetics domain as well made sure to compliment the hijab with Dolce & Gabbana makeup. The collection was exclusively revealed on STYLE.com Arabia.
Discover more of the Dolce & Gabbana Abaya designs after the jump: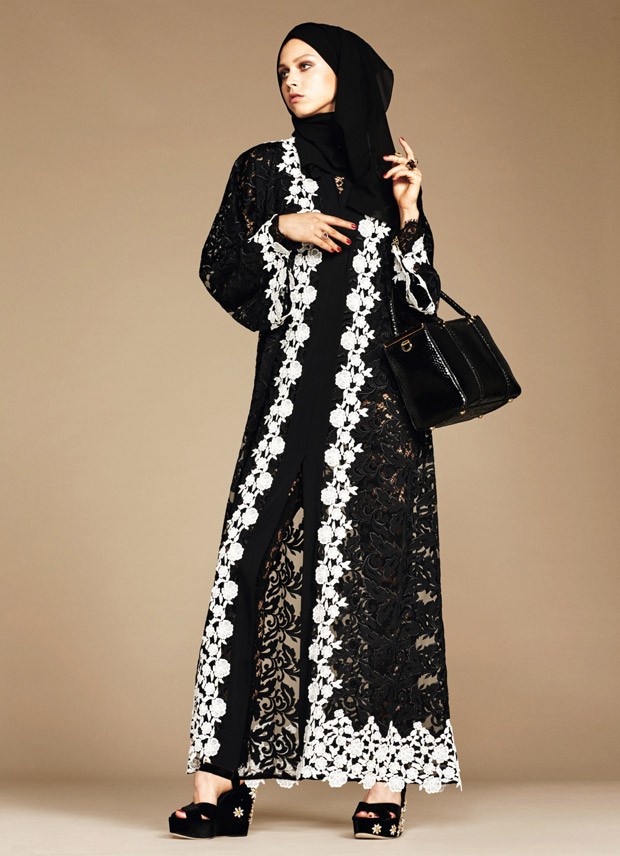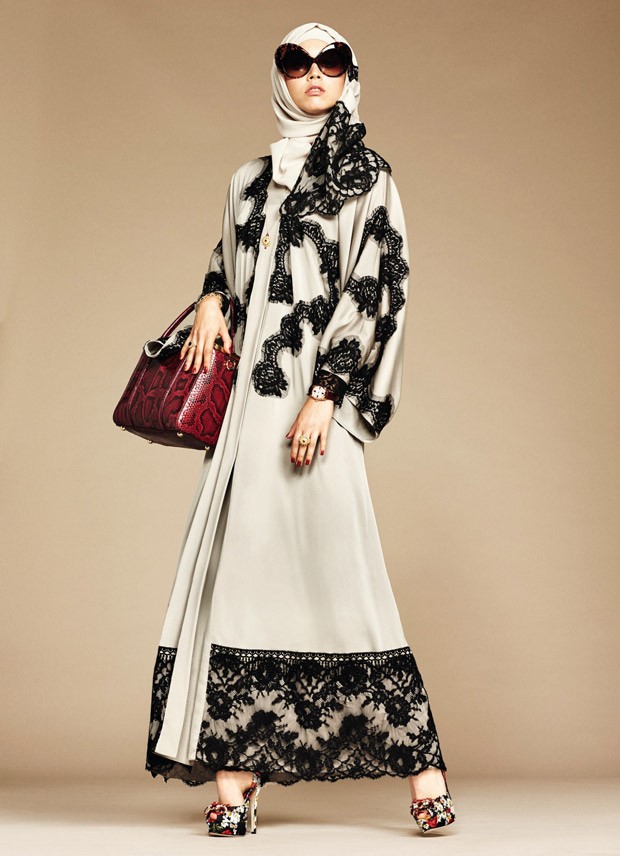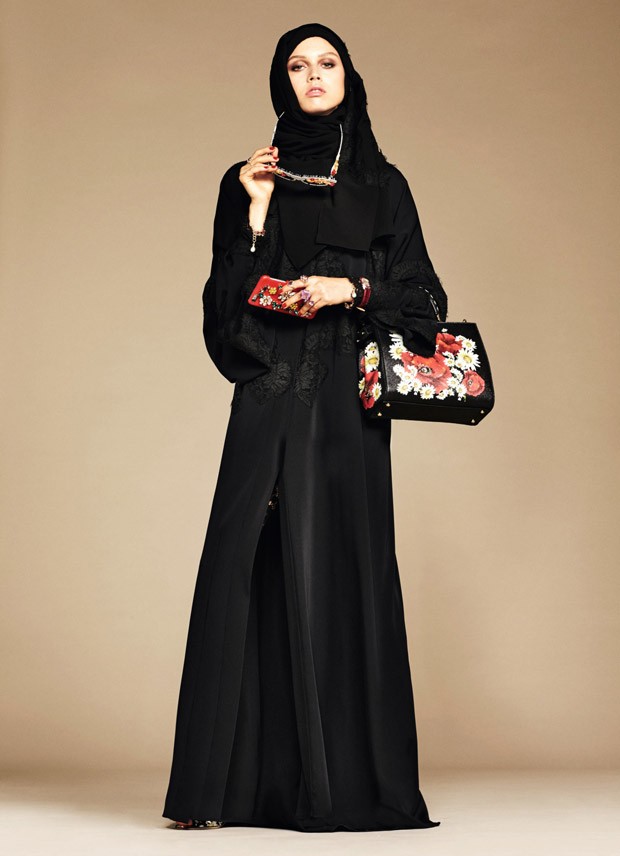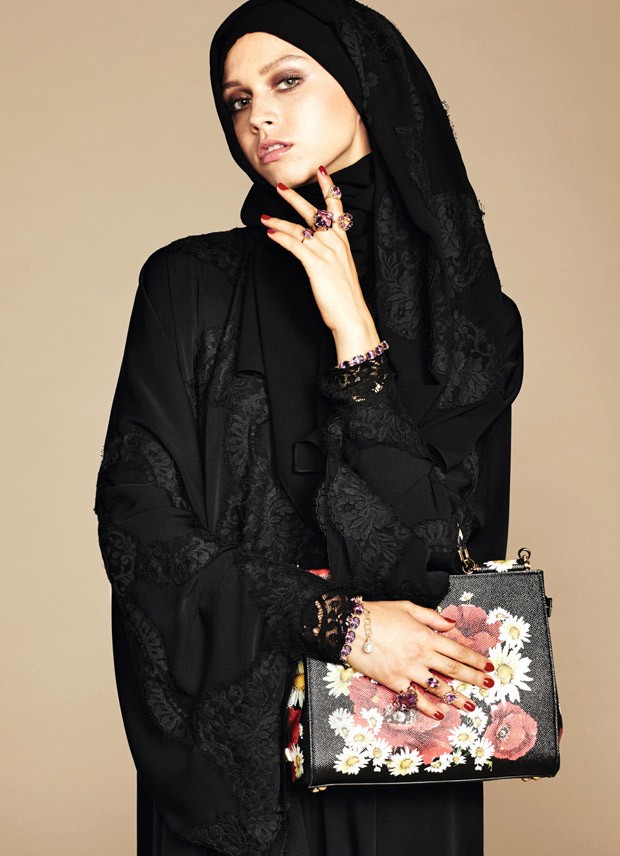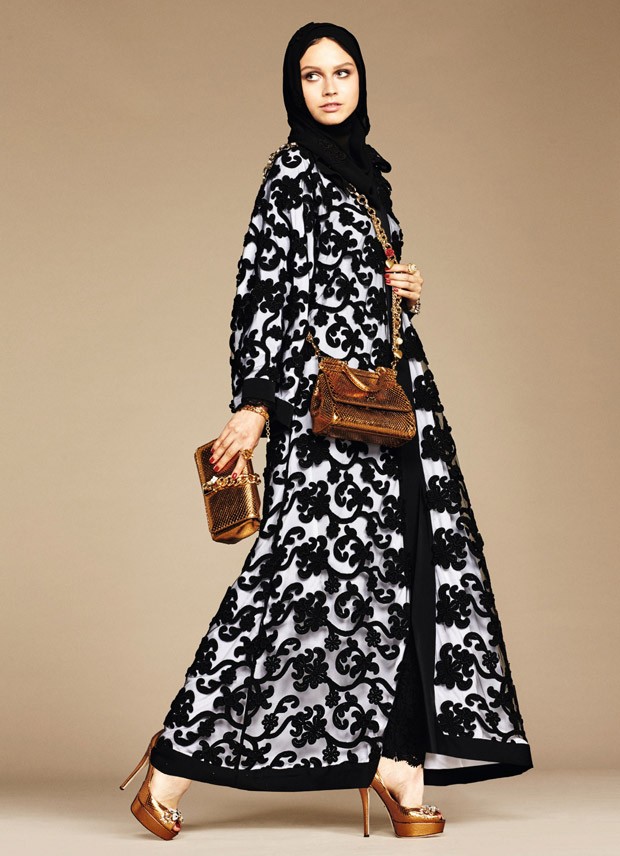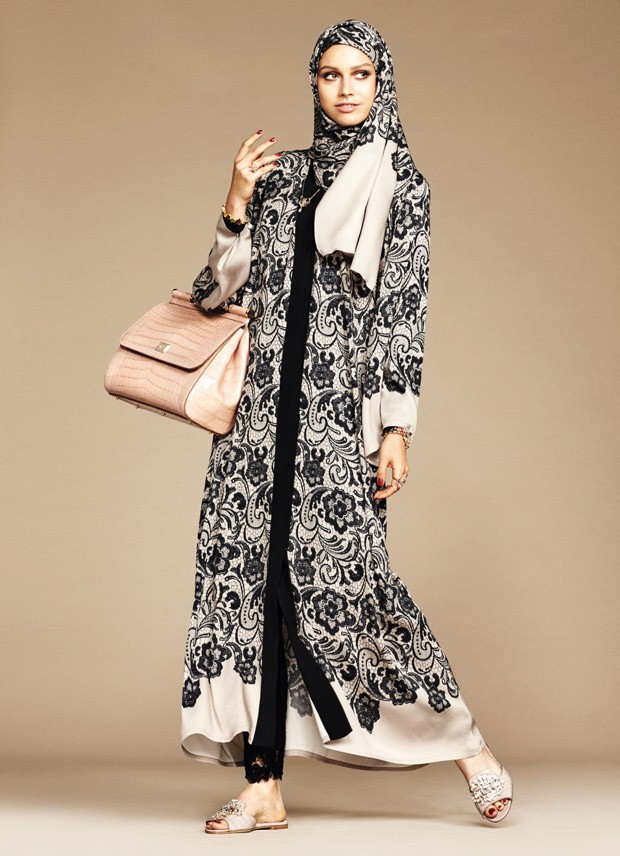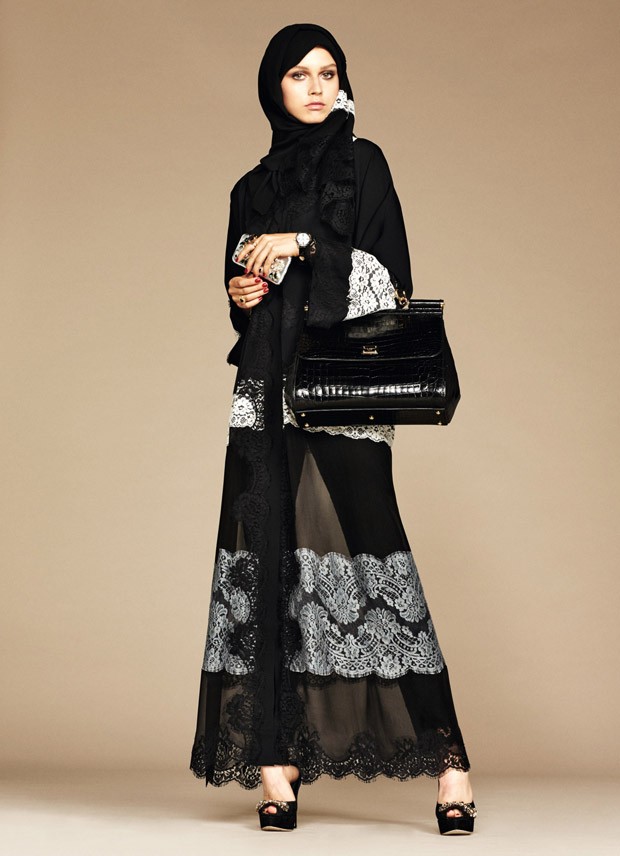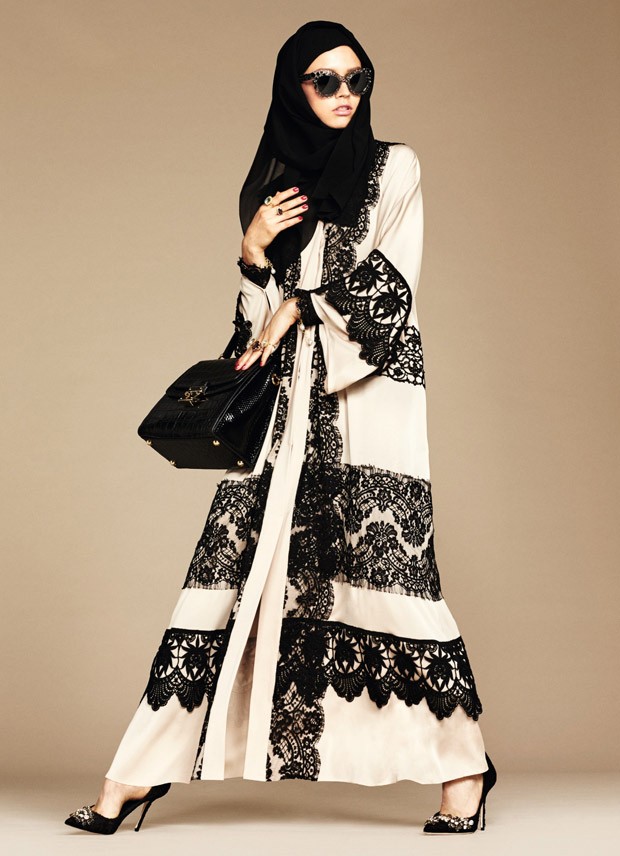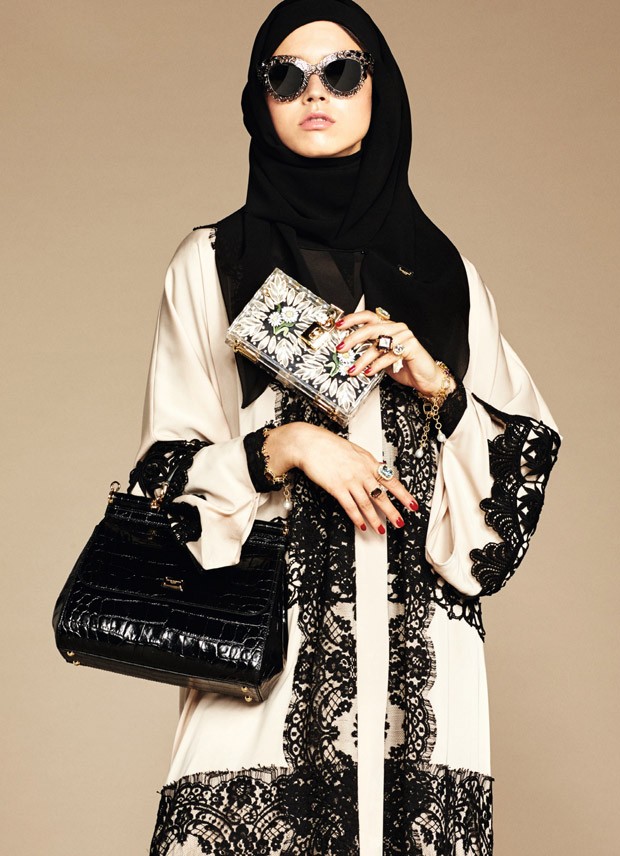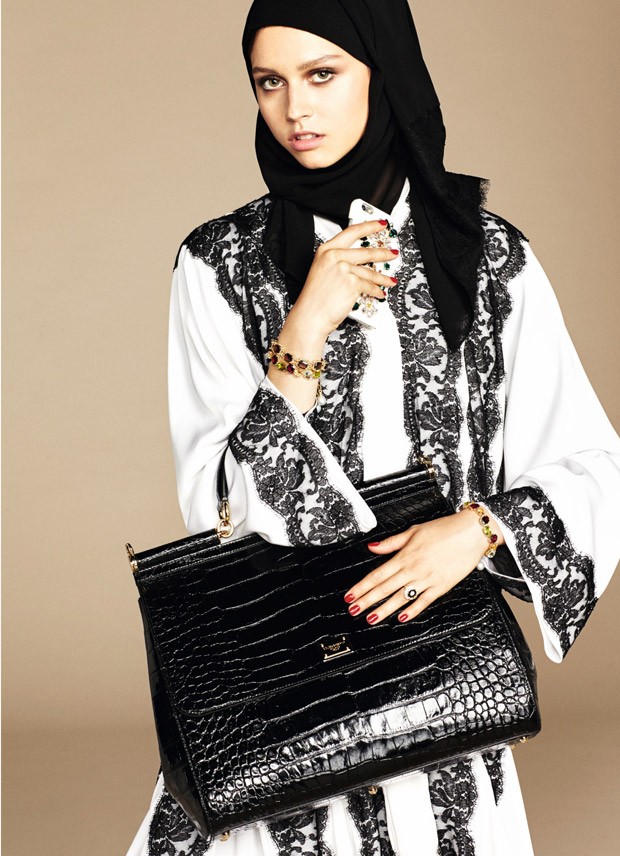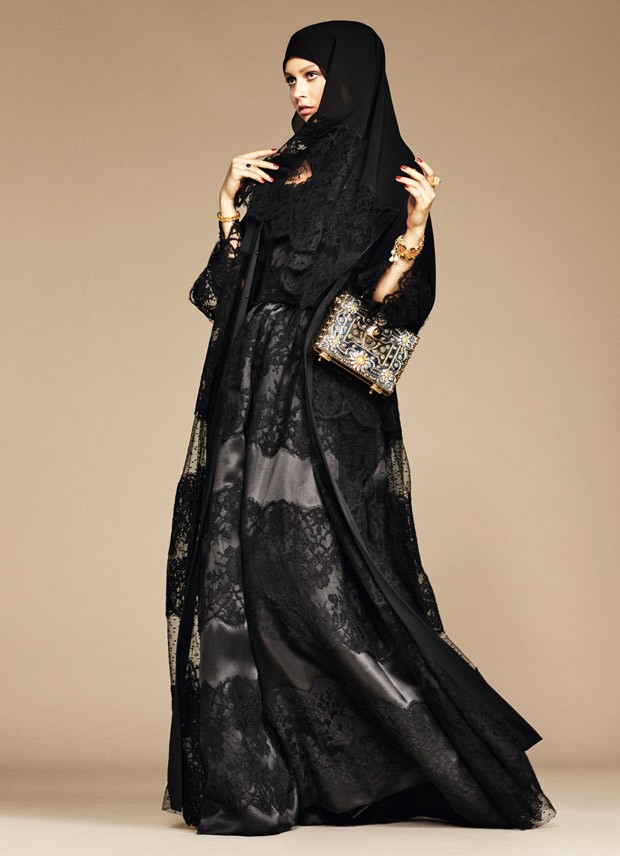 For more info visit dolcegabbana.com