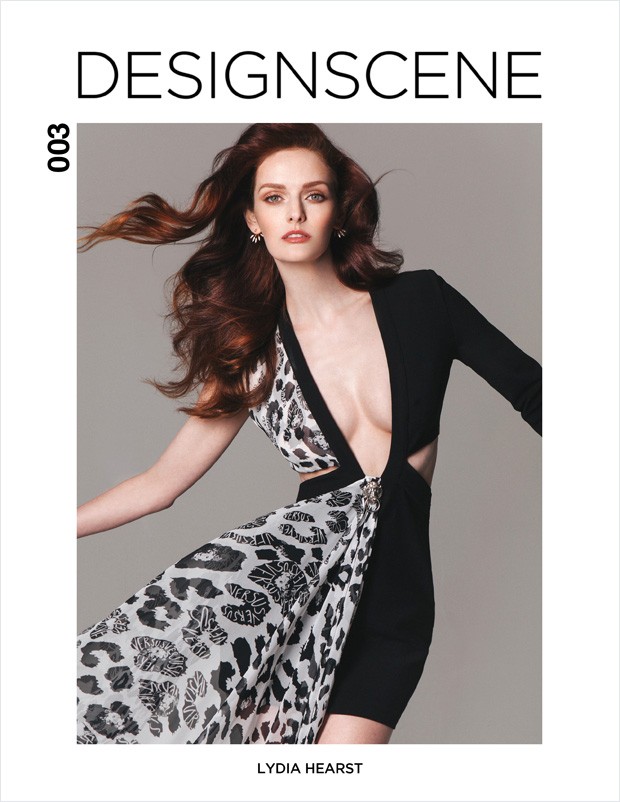 Supermodel Lydia Hearst, the covergirl of our Design SCENE February 2016 issue (out now), is the great- granddaughter of publishing scion William Randolph Hearst. After her graduation, she first enrolled at university to study Communications & Technology before she got signed with her first agency. She then got discovered by star photographer Steven Meisel, who shot her first magazine cover for Vogue Italia in April 2004 and has landed a multitude of successes since then. To say it more precisely, she could be seen in the most prestigious fashion magazines worldwide. The list of big photographers she worked with is sheer endless, for instance Mario Testino, Peter Lindbergh, Ellen von Unwerth, Patrick DeMarchelier or Paulo Roversi, to name only a few. Worth of mentioning is additionally the fact numerous of the most influential labels chose her as their advertising face, such as Prada, Louis Vuitton, Alexander McQueen, Bottega Veneta, DKNY, Mac Cosmetics. Her runway list is impressive as well and contains names like Chanel, Fendi, Heatherette, Jeremy Scott. Her collaboration with Puma even led to the creation of an own handbag line. In 2012, Swarovski named Lydia Hearst as their ambassador for its "Heart Truth Campaign". Moreover Lydia was honoured as "Supermodel of the Year" at the Michael Awards. On top of that she was awarded as "Best International Supermodel" at the Madrid Glamour Awards on November 12, 2008.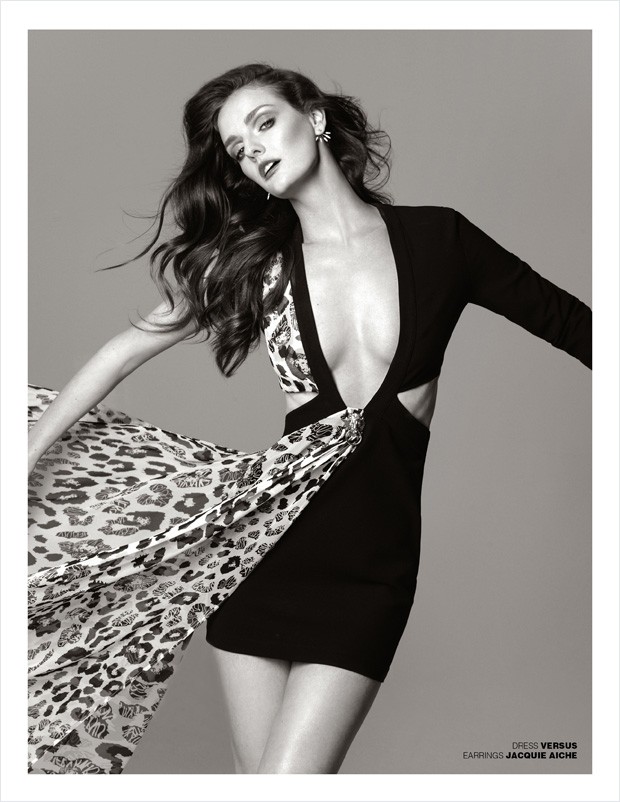 Albeit her range of interests is wider than only modelling, she also works as an actress, runs a highly well- written and entertaining fashion and lifestyle blog (www.LoveLydiaHearst.com) and writes for magazines.
Nowadays, she is based between Los Angeles and New York and can be seen as a rising star in Hollywood. She has found a great balance between her modelling jobs, acting and writing.
Film- wise, she could be seen in "Stealing Chanel", "Downside of Bliss", "Condemned", "Two Jacks" and many others. Besides of that she was part of "Gossip Girl- Much 'I DO' about nothing" or "The Face- Season2" which could be seen on TV.
Lydia is also an ambassador of an exciting charity project called "Operation Smile", an international medical charity focusing on a better life for children in over 60 countries by offering free surgical procedures to patients with facial deformities.
Needless to mention how excited we were to meet the supermodel for an Interview.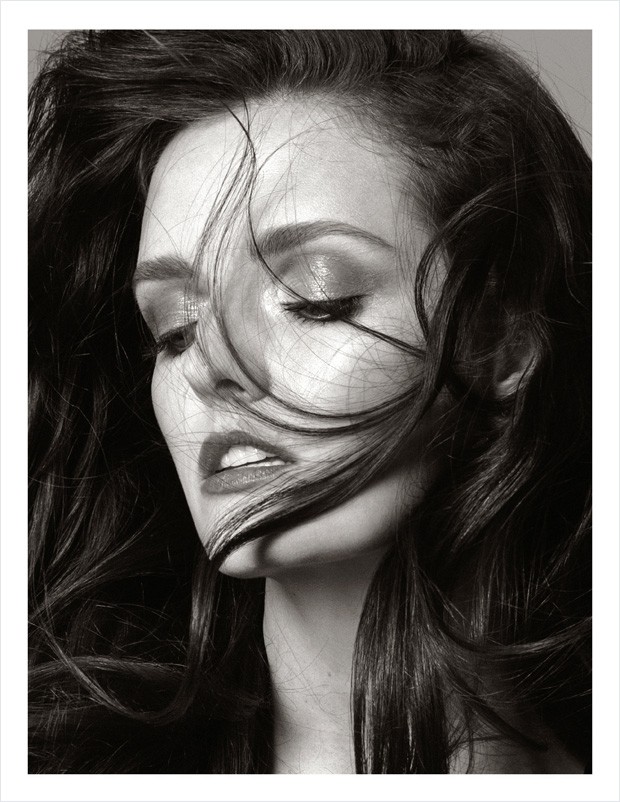 Lydia, nice to meet you and many thanks for taking time shortly before the festive season. Tea or coffee?
Coffee!
Describe yourself in three words.
Eccentric, passionate, kind.
How did you spend your holidays?
This year I spent my Christmas curled up at home watching movies with my fiancé. Having a few days off is a luxury and I intended to take full advantage of this holiday staycation.
What your résumé of 2015 and do you have any New Year's Resolutions?
Don't change a thing! I'm unconventional in the fact that I don't really have vices therefore I don't really have resolutions. It's important to always wake up and want to put your best foot forward and always strive for excellence and to be the best version of yourself. Life is meant to be lived, people are meant to be loved and it is possible to be happy every day. Happiness is a choice, and something everyone should have.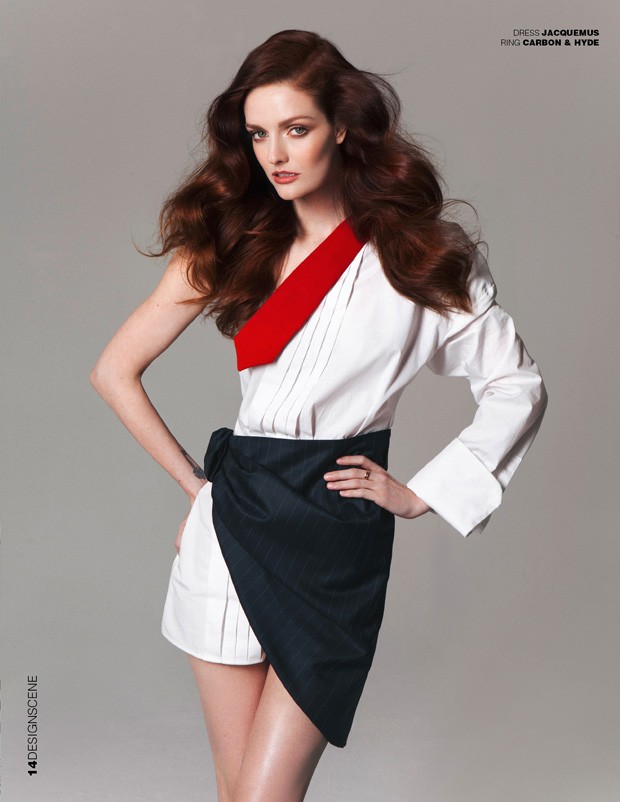 Your career is the dream of any aspiring model. Who are the personal stars in your universe you would like to thank? Do you have any advice for newfaces?
Thank you! I love fashion and I will never fully say "goodbye" to that world, but I am an actress now. I love the arts and entertainment. Anyone who wants to have a career in the arts needs to understand that it fashion, entertainment and life are not fair; this is a business and a career, not a hobby. If this is what you want to do, work for it, fight for it, and never give up on your dream!
You've worked with numerous iconic names. Do you have any favourite artist?
I am extremely fortunate that I have not worked with anyone I haven't liked. By recently while filming the new Eli Roth series, South Of Hell, I had the opportunity to work with directors I have looked up to and admired for years like Eli Roth, Jeremiah Chechik, Jen Lynch, Ti West and so many more. I am so great full every day to be able to do what I love and be working for and surrounded by such incredible talent.
What's your secret of success?
Happiness. I quite literally wake up smiling every single day.
You once said you separate the public person and your private life. Why is privacy so important for you and how do you protect it?
Privacy is important for anyone, public figure or not. I love just having quiet moments at home, doesn't everyone?
Apart from being a model, you are also working as an actress. What are the parallels from acting and modelling and what's different?
I love having the opportunity to step outside my comfort zone, challenge myself and breathe life into the characters on screen. There is nothing else quite like it.
Please tell us more about "Operation Smile". How did you get involved in this charity project and what lesson did it teach you?
I have been on a few volunteer missions with Operations Smile and am currently finalizing the details for another one I shall go on this next summer. Working with Operation Smile is a completely life altering experience and an organization I am truly passionate about and grateful to be a part of. It is incredible and truly inspiring to be a part of something with so many unique individuals who come together for the greater good of helping others and saving lives one smile at a time. I never knew my heart could hold so much love before joining Operation Smile and spending so much time with these wonderful, beautiful children and families.
Do you think your experience as a model is an advantage for scoring acting jobs?
Perhaps. Being a model did help me understand the camera and lens, but being an actress means ignoring the camera and realizing that true emotions aren't always pretty or perfect, and that's okay.
What is the best advice you have ever received?
Everyone is replaceable.
Where do you see yourself in five years from now?
I hope to be doing all that I am now and more! I still feel as though I'm only just getting started with my career, and that's what's so exciting about it. But, I also plan to start a family.
You've walked countless well- known shows during international Fashion Weeks. Do you have any favourite Fashion Week and why?
The Paris couture shows for Chanel. There is nothing else like working and walking for Karl. He is brilliant.
What's your favourite song this month?
Selena Gomez Good For You
If you could choose any dinner guest, who would it be and why?
My family. Family means the world to me. I live across the country from my mom and sister now, I miss them and wish I were able to visit with them more often.
What social networks do you use and how do you see the importance of social networks these days?
I have Twitter, Facebook and Instagram. They're okay. I don't understand Instagram models, still trying to understand what that concept is and what that means. I think it's much more important for people to focus on their craft as opposed to counting 'likes' and 'follows.' Not that I am entirely anti social media, it's just that I'm not sold on needing validation based on that whole movement.
As we saw on your Instagram account, you are a proud cat mama. Please tell us more about Anubis. How long does he stay with you and what makes him so special?
I'm a total cat-lady! I love Anubis. I've had him for ten years and he's just a beautiful, loving Egyptian Mau.
What's the most beautiful compliment you've ever received?
The greatest compliment of my life is Chris Hardwick asking me to be his wife. I love him with all my heart and soul.
Do redheads have more fun?
Yes! I have dyed my hair just about every color possible, and am a natural blonde, but I must admit that red is by far my favorite color of all.
Lydia was interviewed for Design SCENE by our Berlin contributor Sussan Zeck.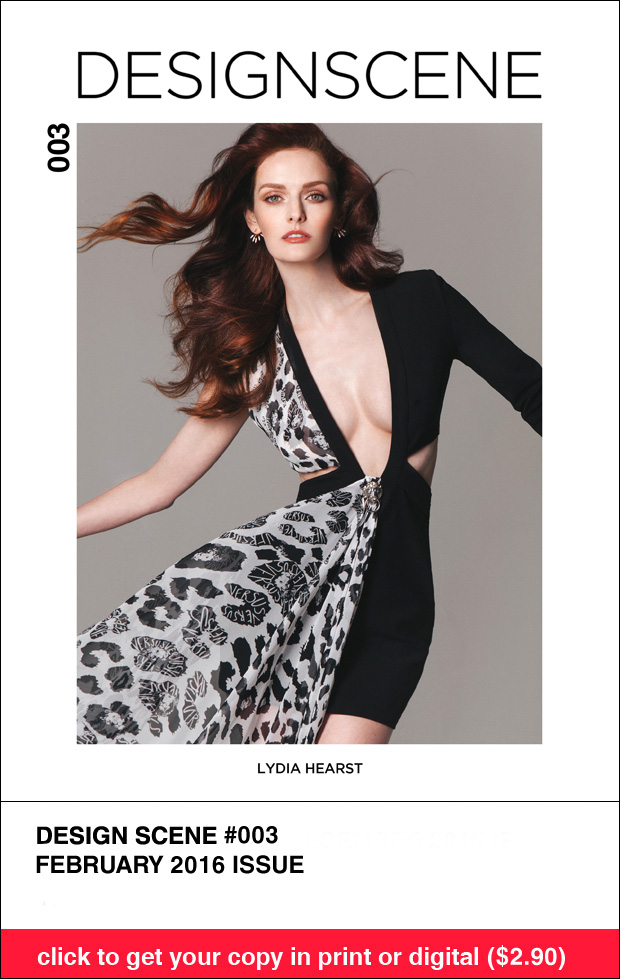 Model Lydia Hearst at DT Model Management
Photographer Elias Tahan – eliastahan.com
Stylist Samantha Burkhart at The Only Agency – www.samanthaburkhart.com
Hair Stylsit Bobby Eliot @bobbyeliot at TMG
Makeup Artist Cynthia Rose – cynrose.com
Photo Assistance Nick Lacy
For Lydia samantha selected pieces from Versus, Hood by Hair, Thomas Wylde, Vika Gazinskaya and Jacquemus to name a few.