Italian fashion house Canali is synonymous to impeccable classic tailoring easily connected to Italy, nevertheless with Andrea Pompilio as the creative director the label has become a leader in contemporary menswear. With a minimalist approach in Pompilio and his team of designers created coveted and modern men's pieces.
"There is so much of the world that we don't actually perceive and I wanted to explore this concept for the new season. As in architecture, every detail, both inside and out, was carefully calculated to craft the perfect balance between practicality and style." – from Andrea Pompilio
The design lines masterfully follow the architecture of men's body, even often voluminous coats leave with an impressive silhouette. In tow with the season Canali team has selected materials such as an alpaca blend of soft wool, as well as smooth cotton velvet in addition to the pony hair mixed with leather to present a textual experience.
The showspace itself had a pivotal moment in the presentation, a reference often sculptural was this time separating the runway in two – middle of the runway Canali team placed a series of vertical blades creating an endless perspective changing in its shape and form in contact with light and shadow (do not miss the video above).
To see is not to see. Elements and details, many imperceptible, come together in a collection that undertakes the ambitious task of making excellence appear effortless. The new season is an exercise in equilibrium as contrasts take center stage – luxury wears a mask of minimalism and a shadowy, industrial palette manifests points of illumination. A studied construction conveys apparent simplicity while voluminously soft silhouettes conceal an air of agility. – from Canali
To see all the looks continue after the jump: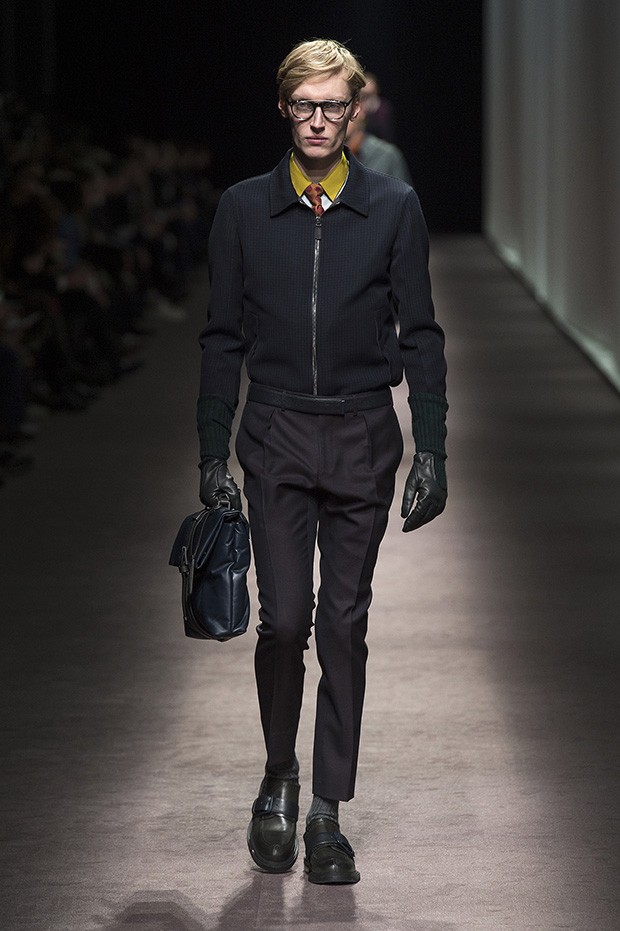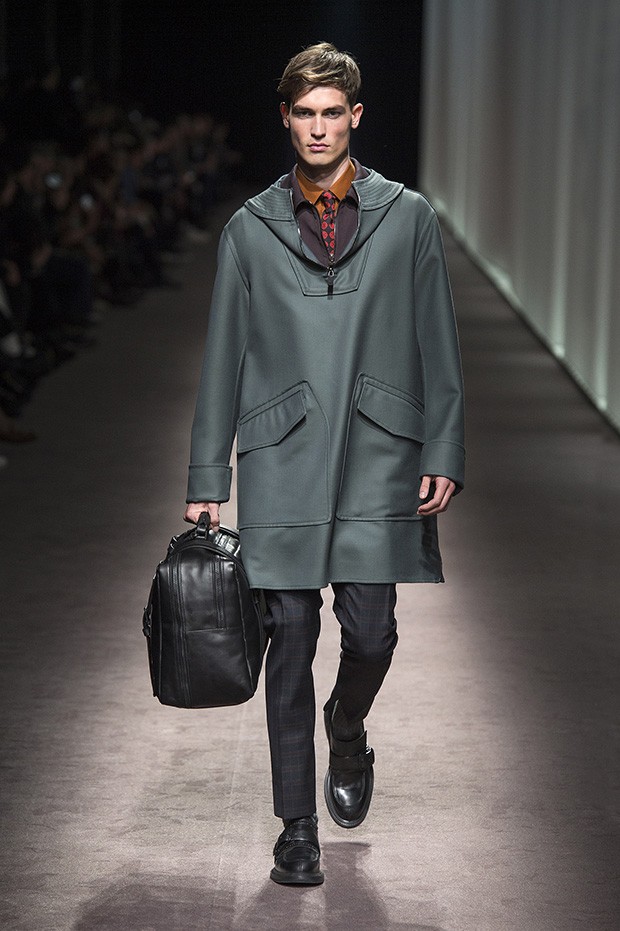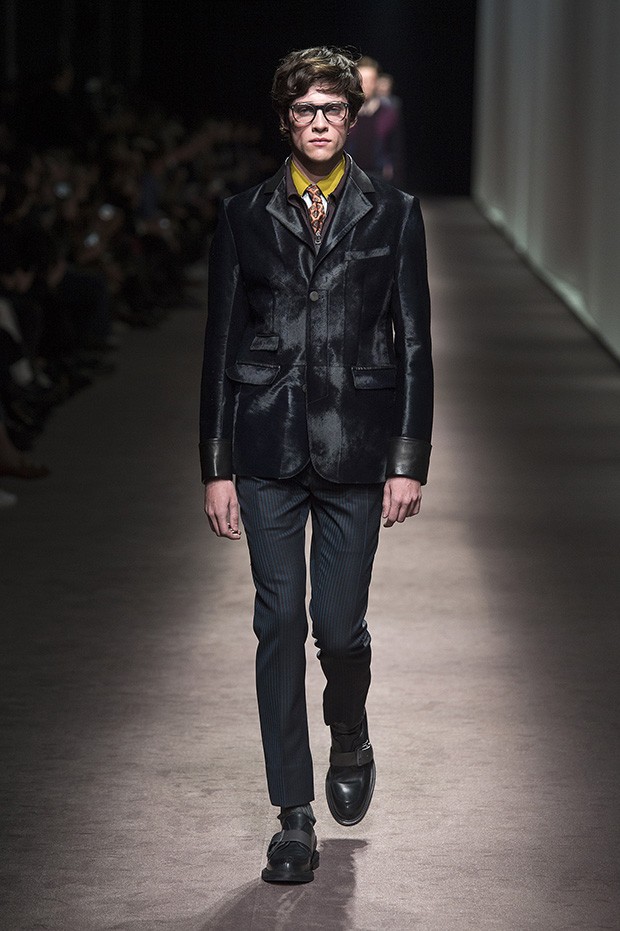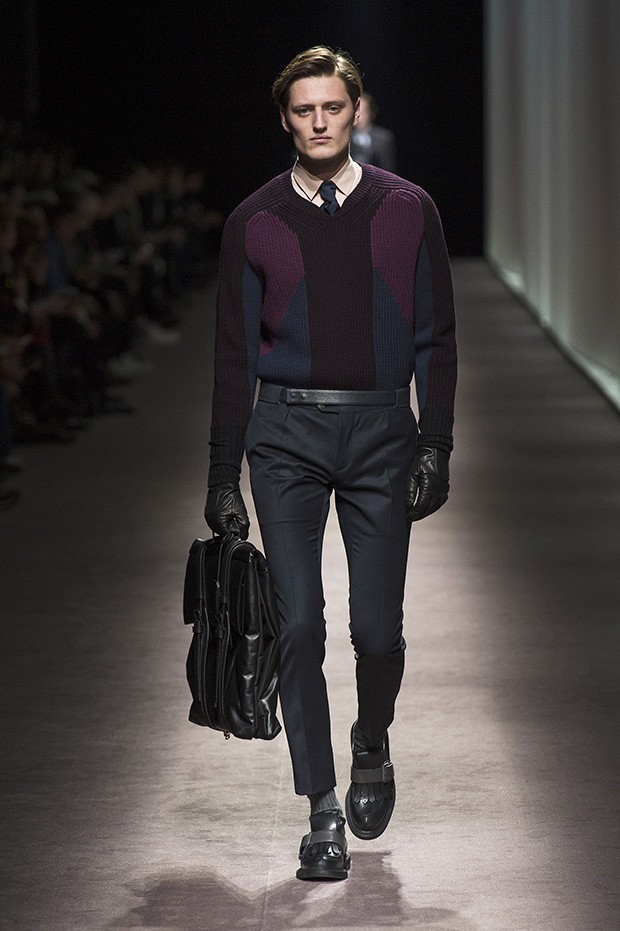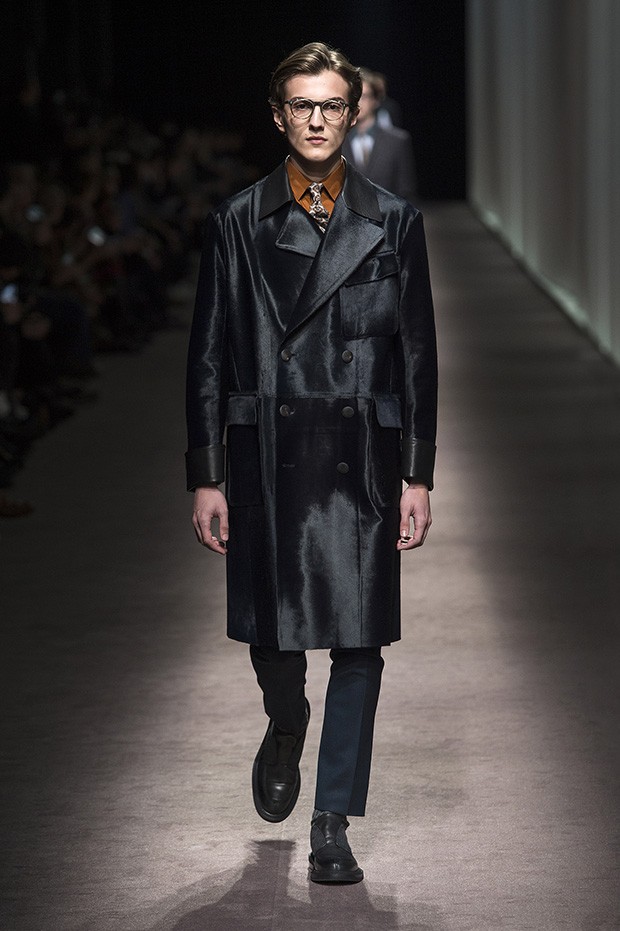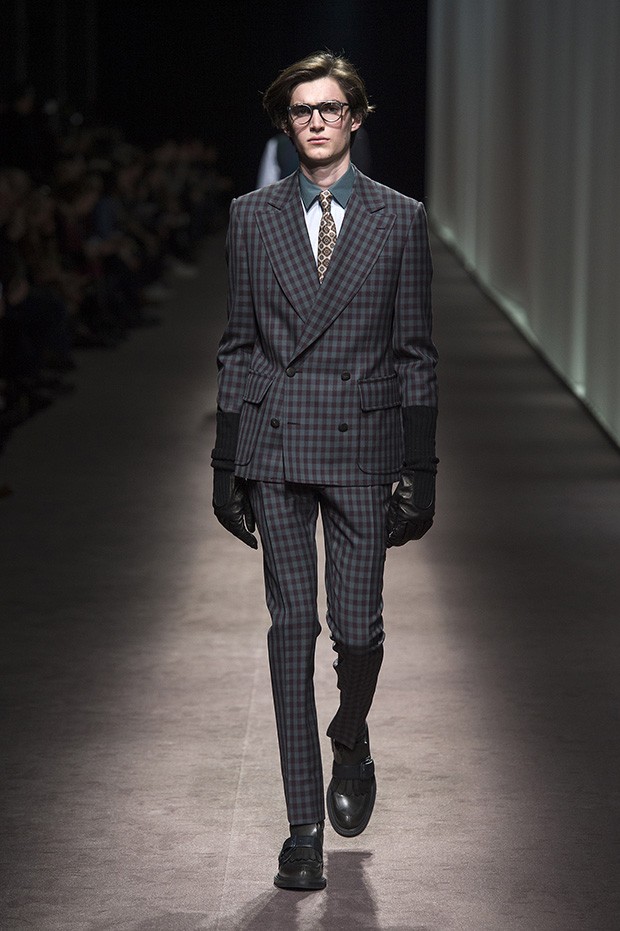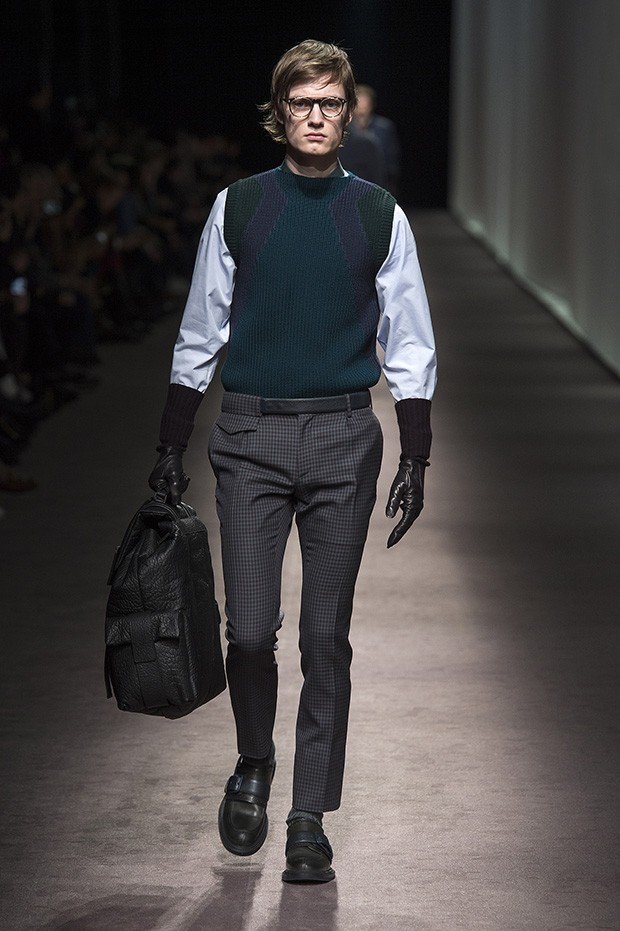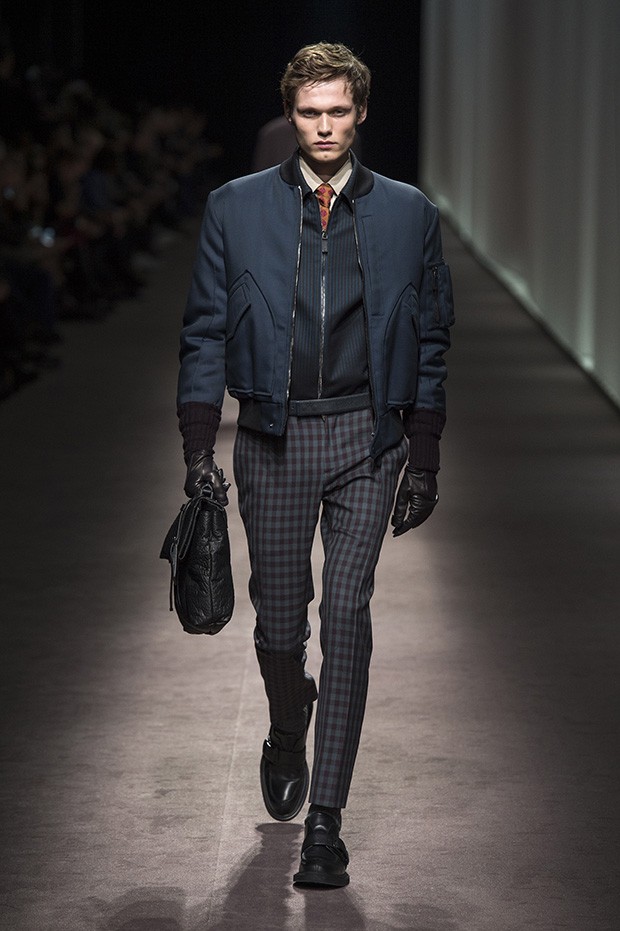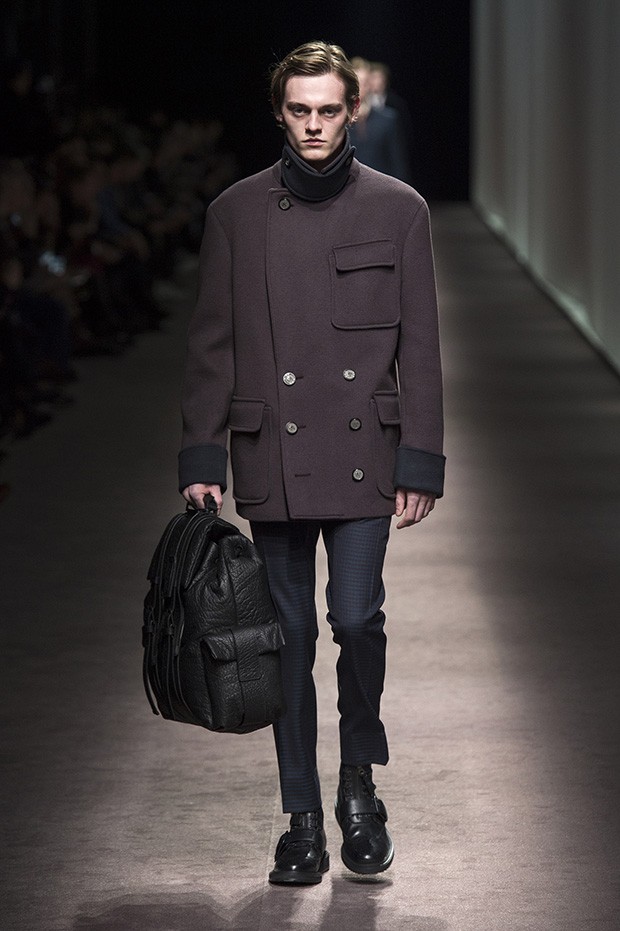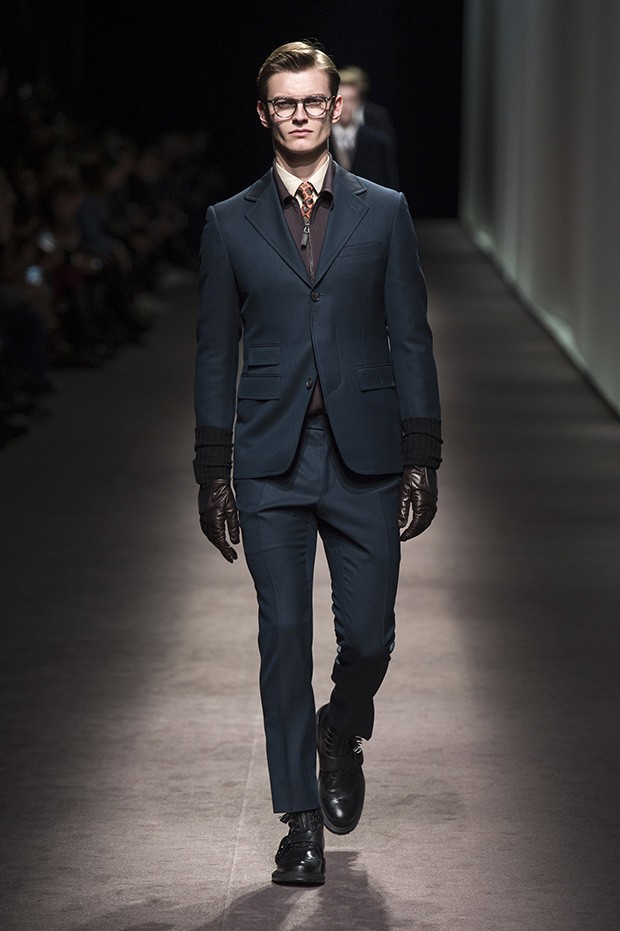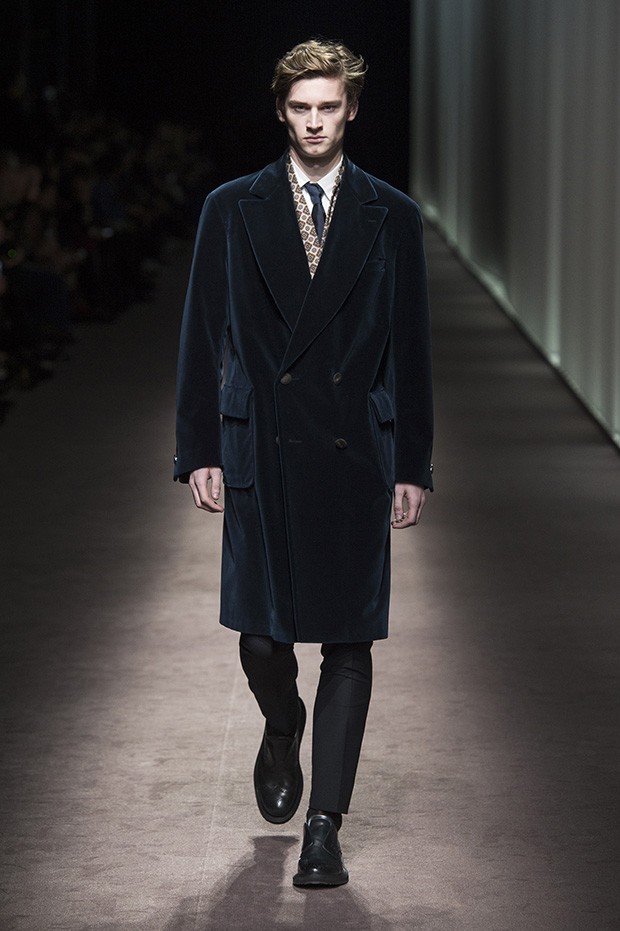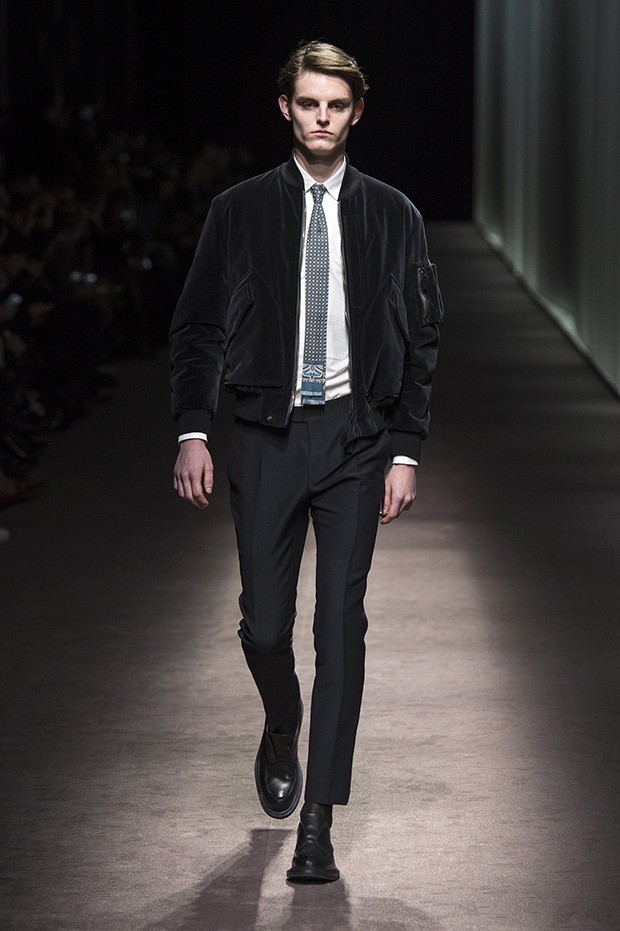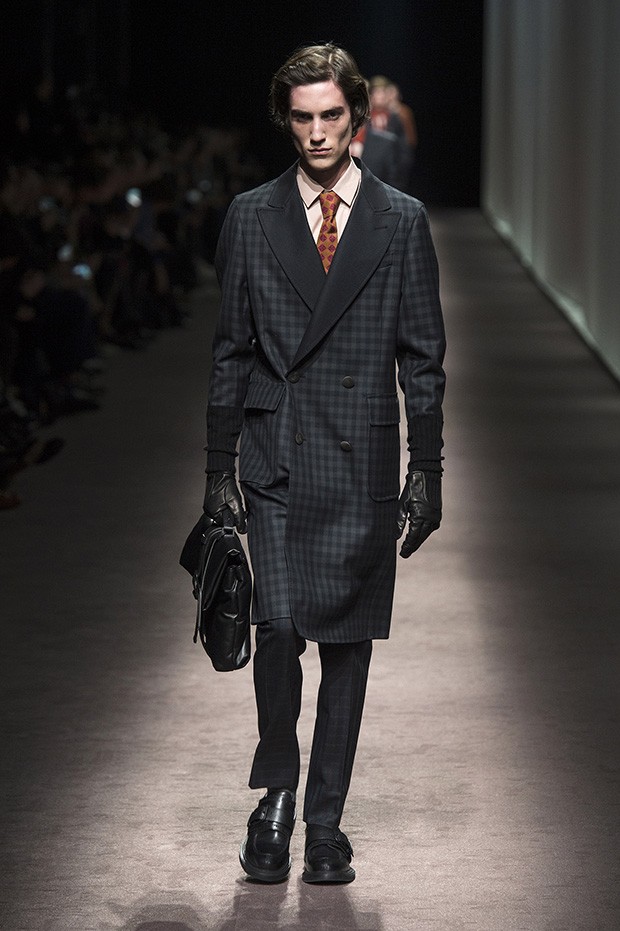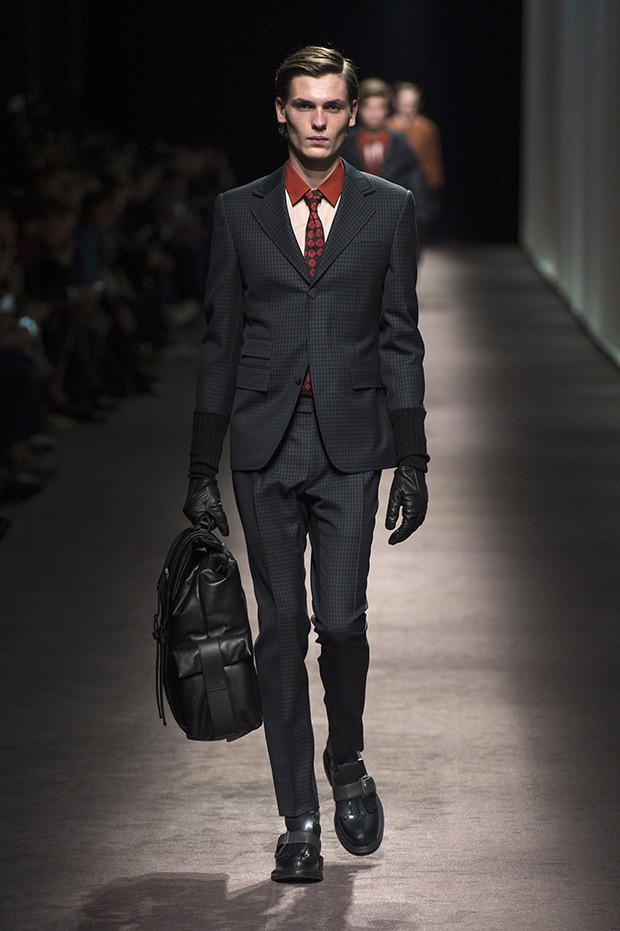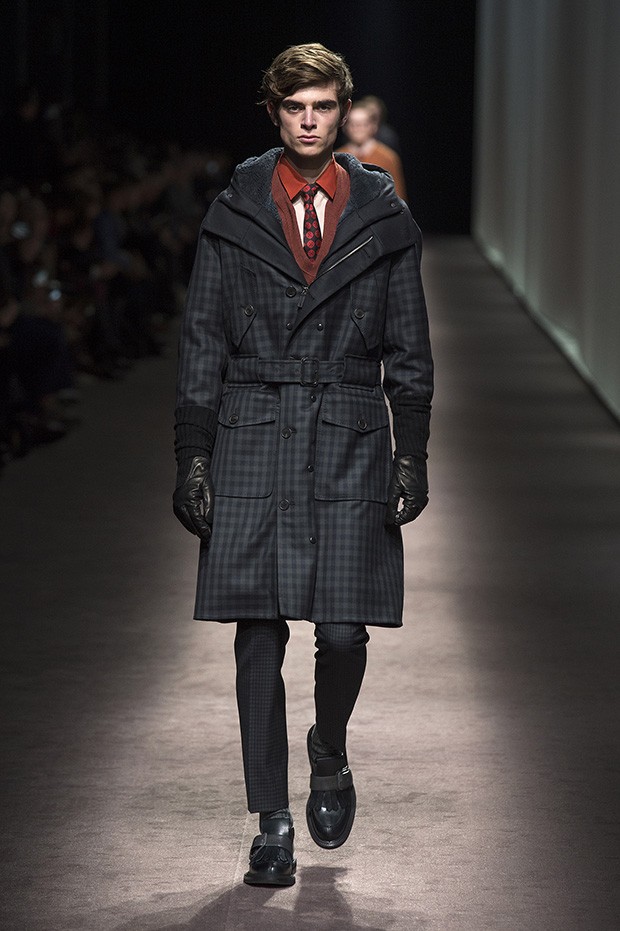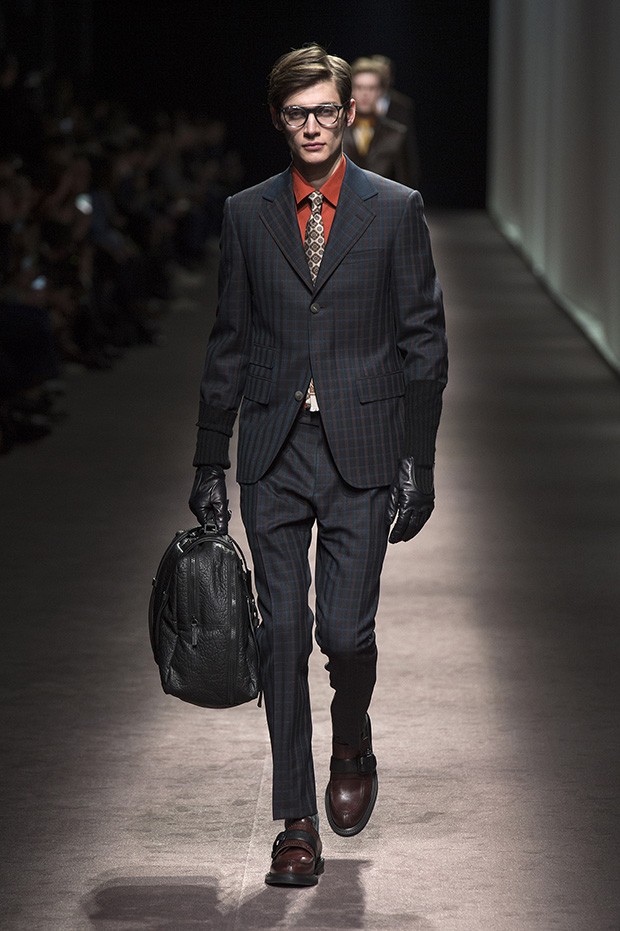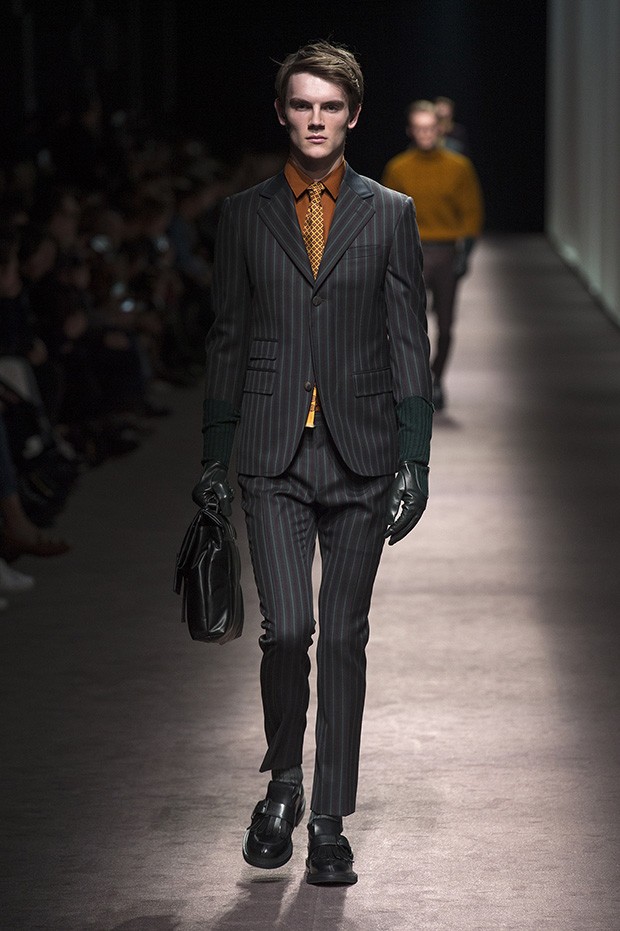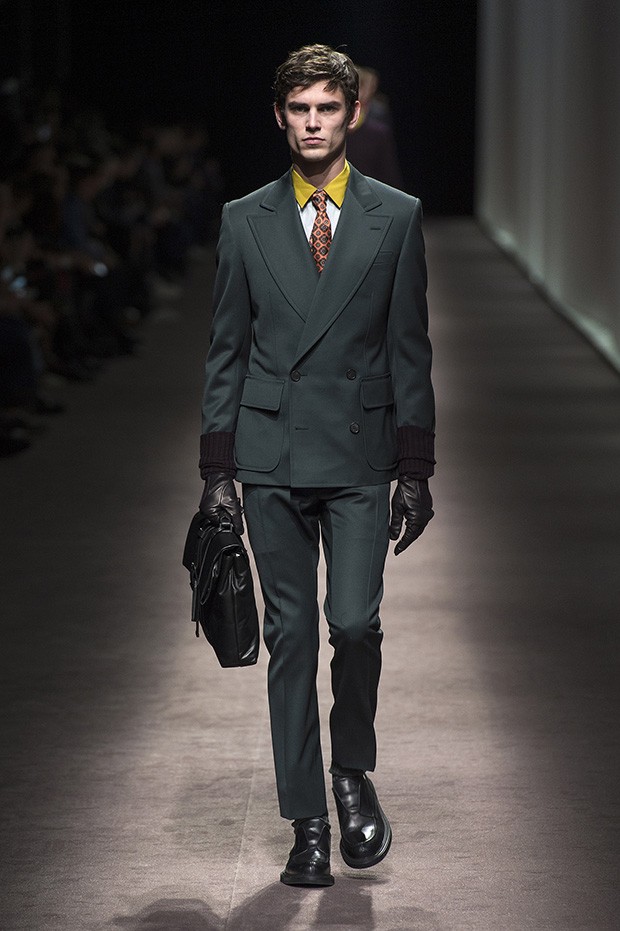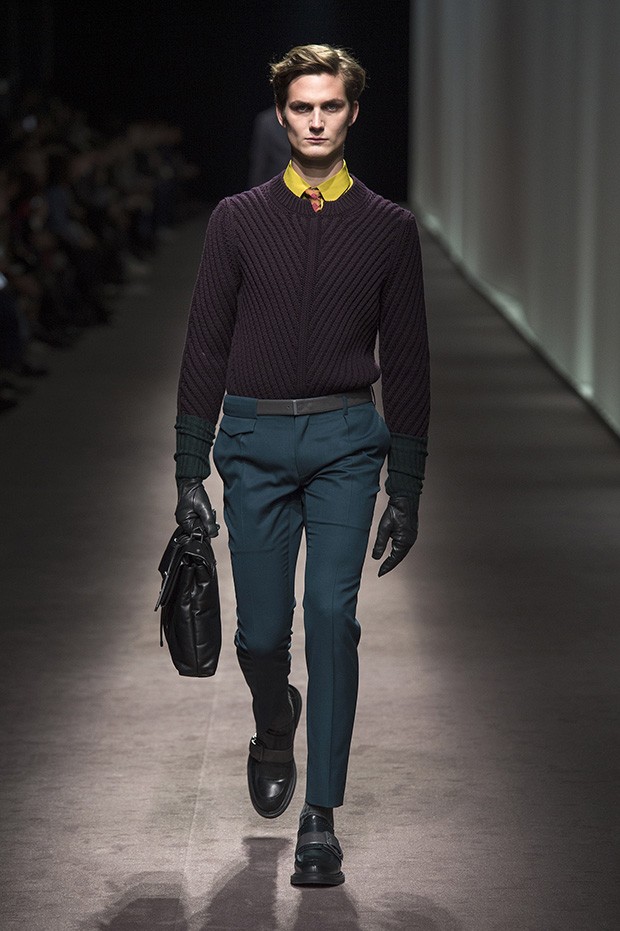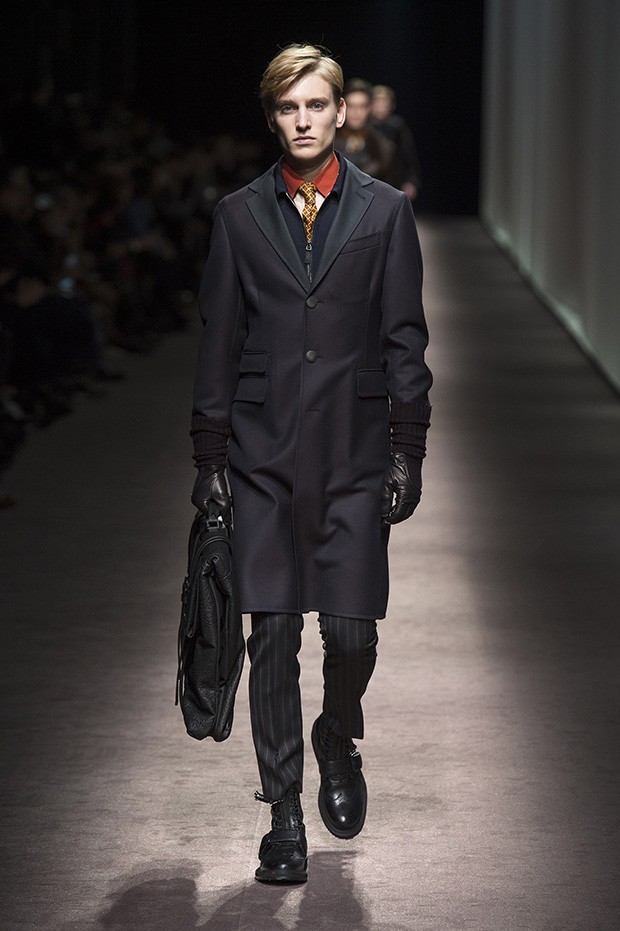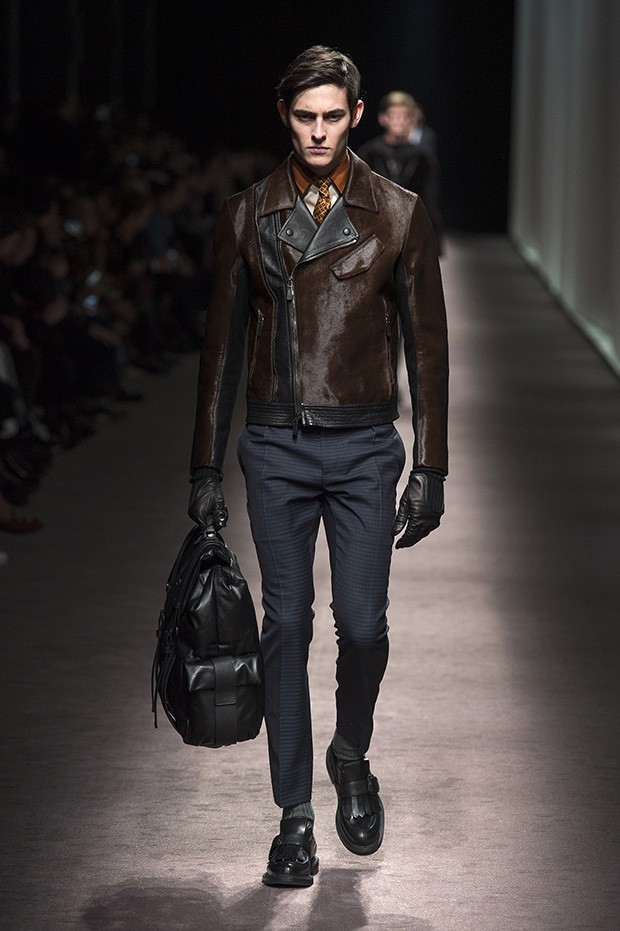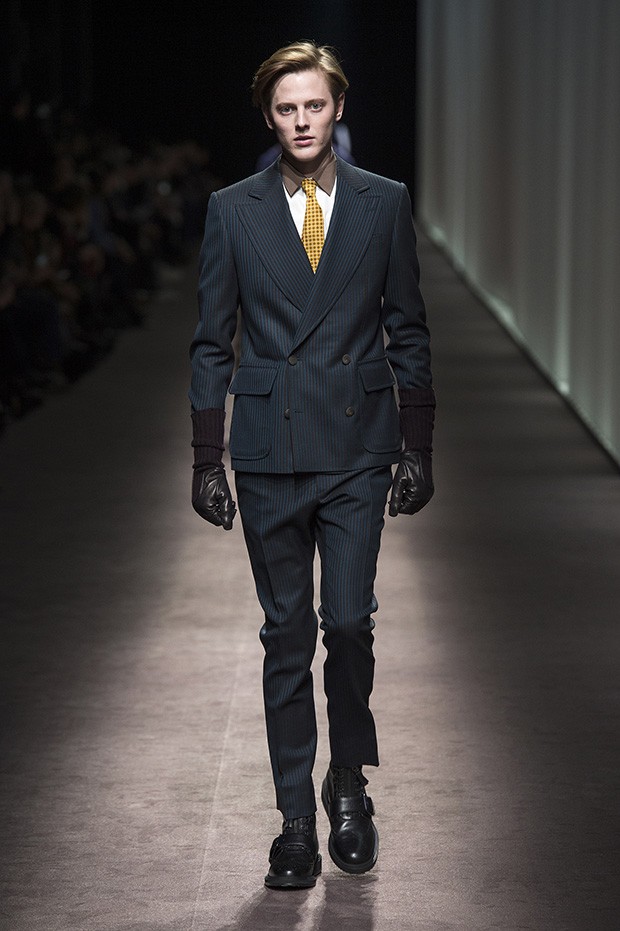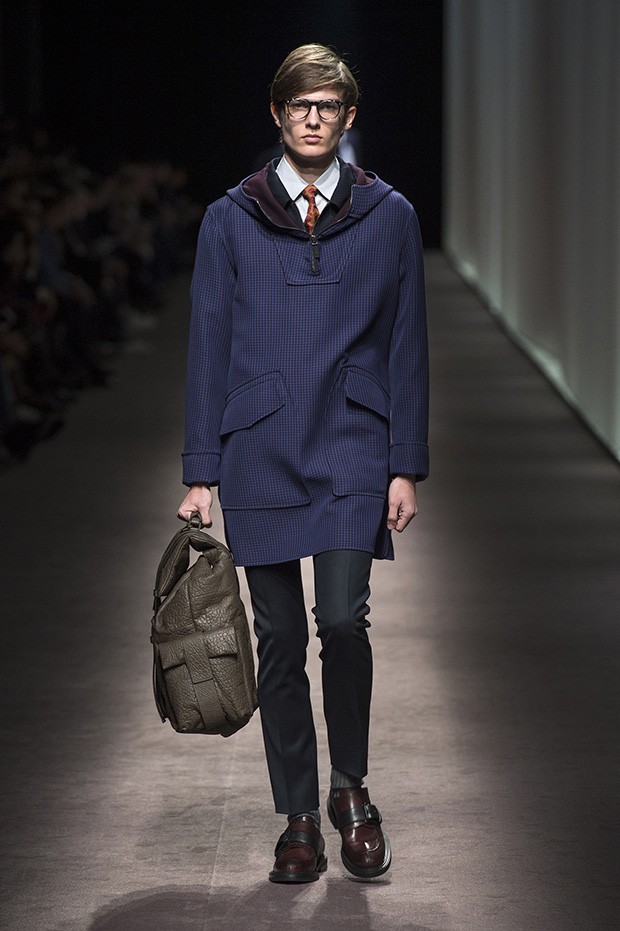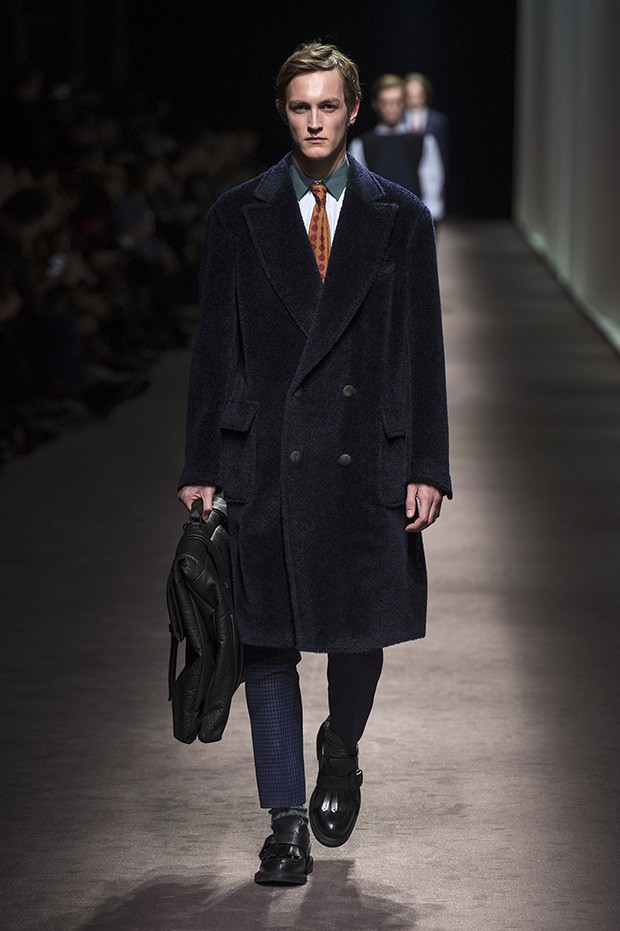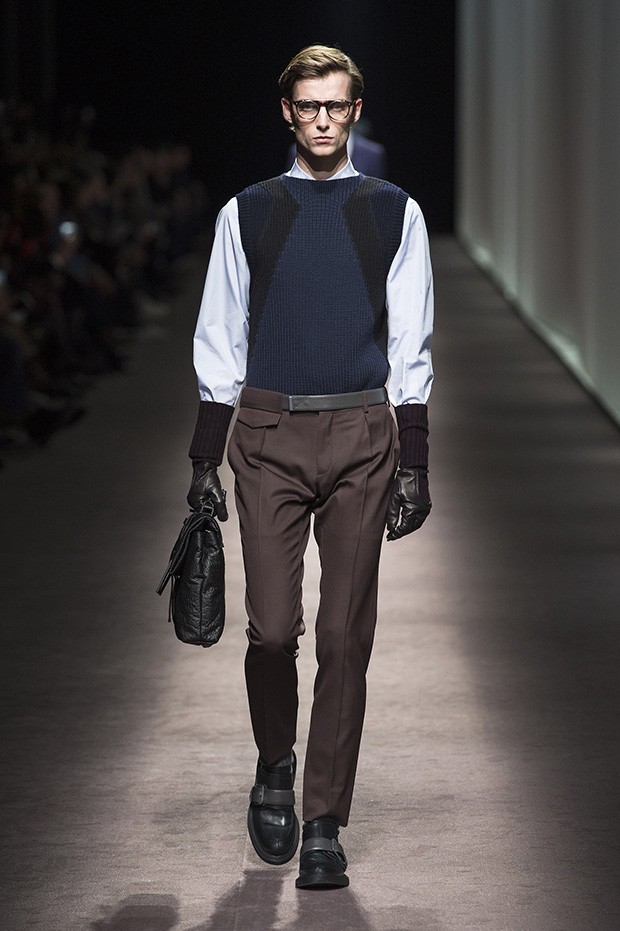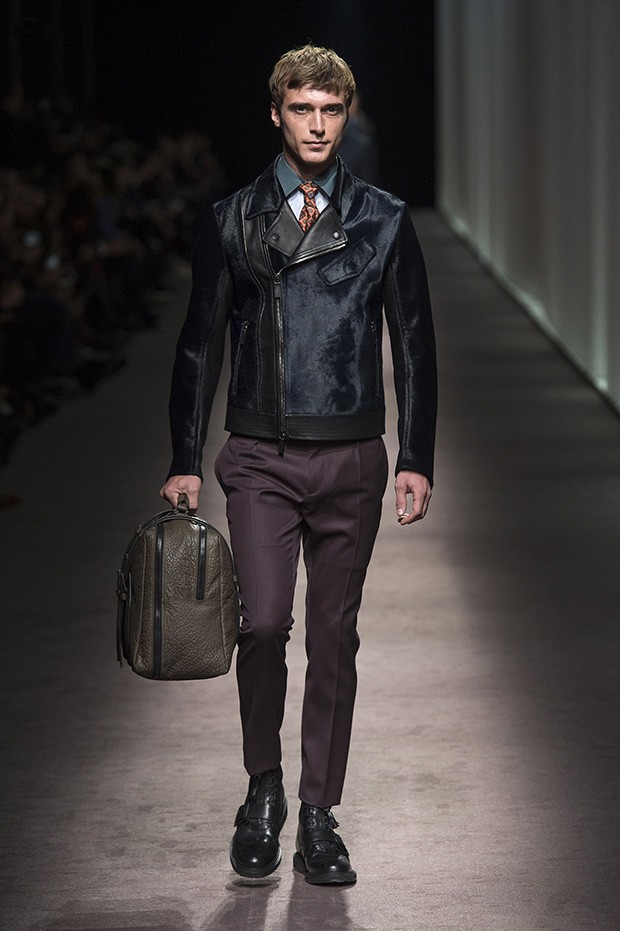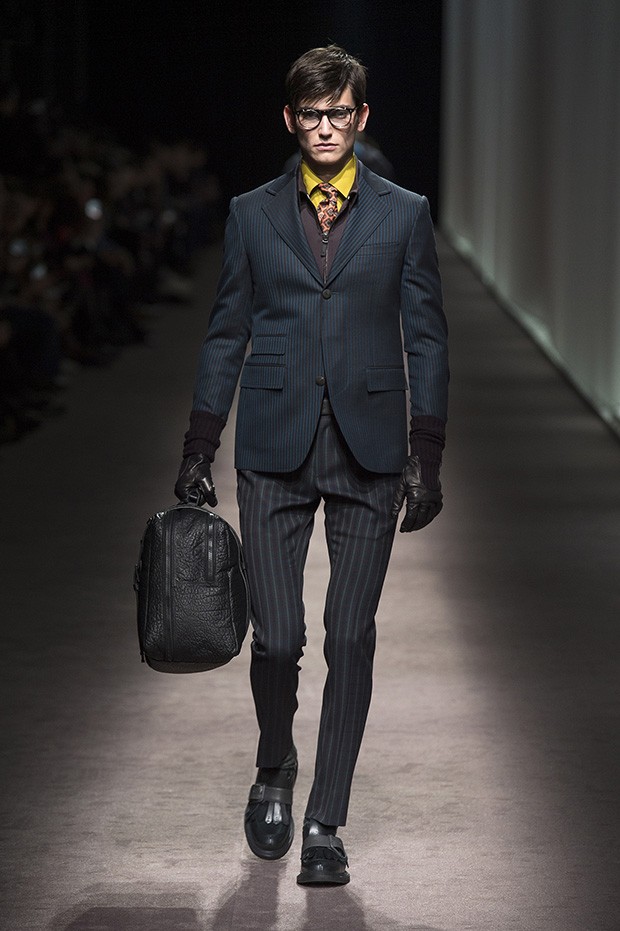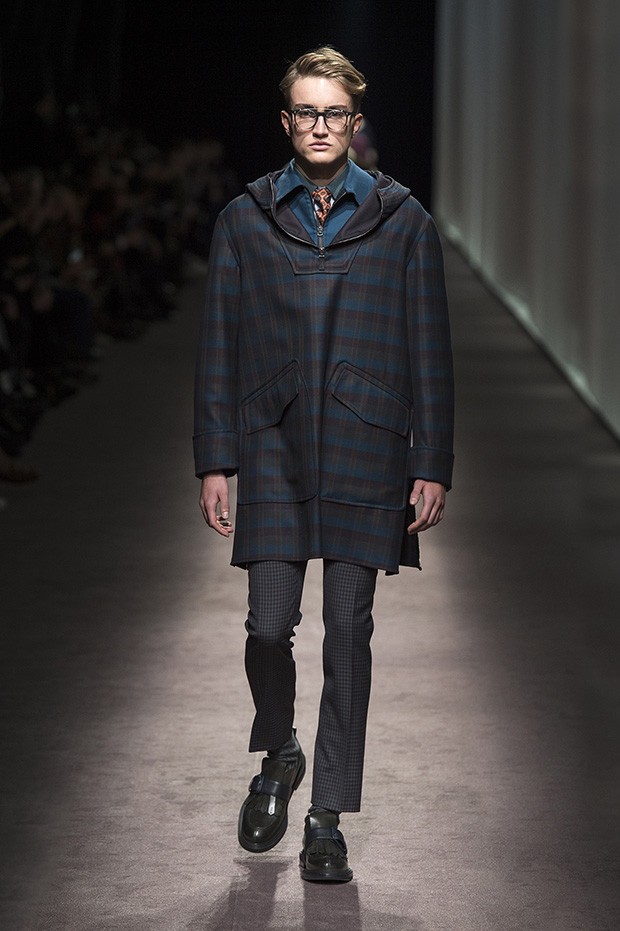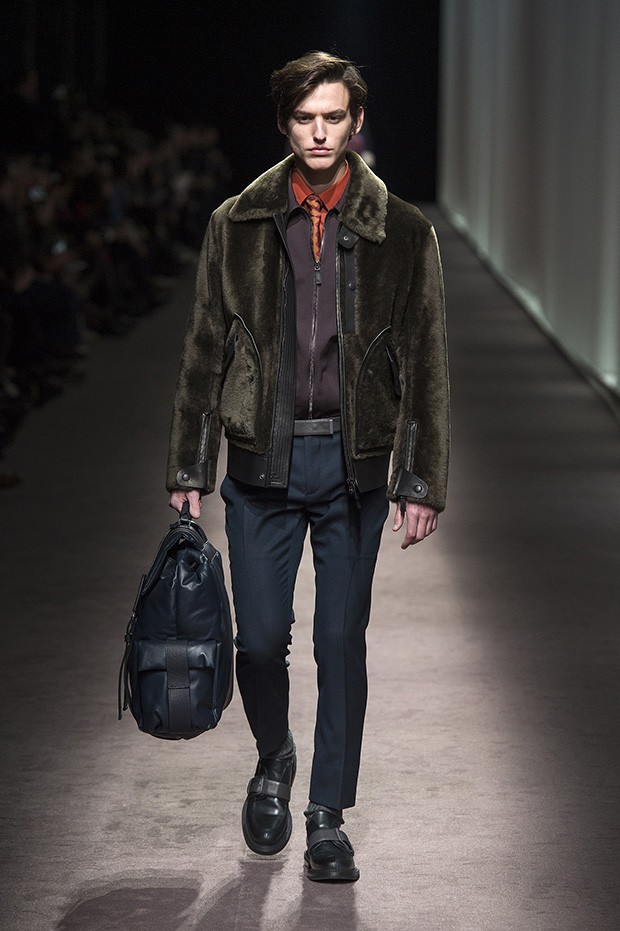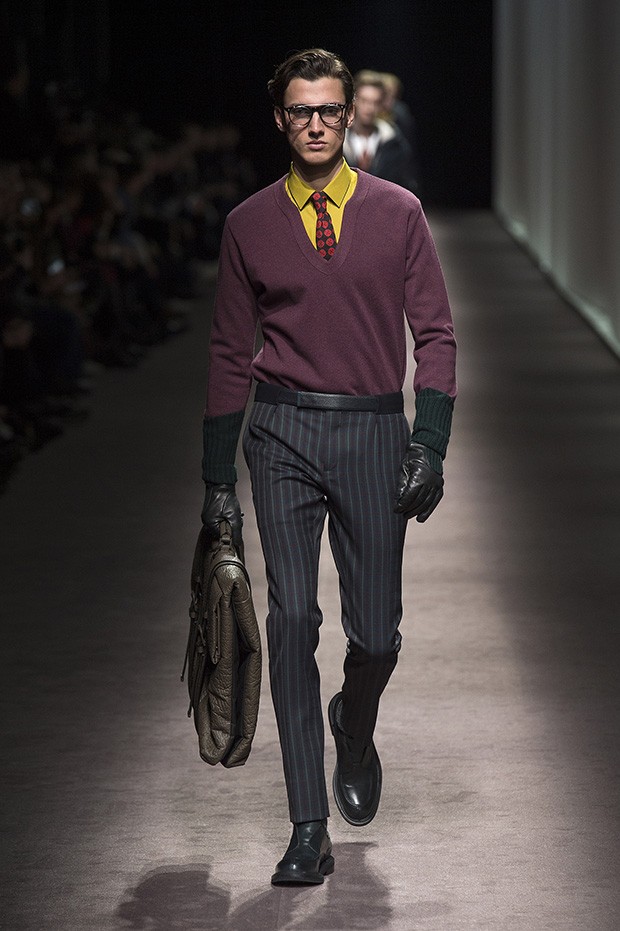 All Images Courtesy of Canali