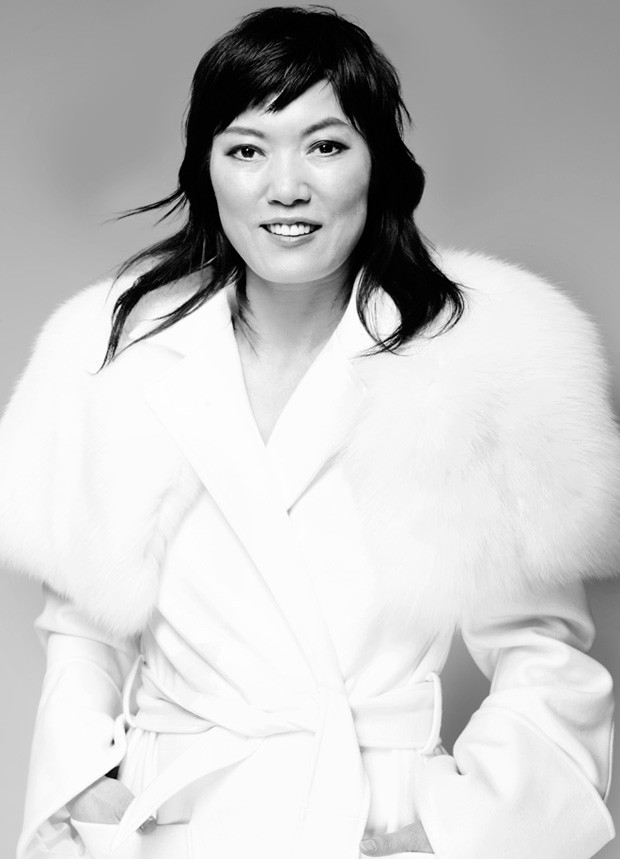 More than six years ago when Design SCENE was no more than a web page we got to our first most read stories thanks to THOMAS WYLDE. Together with PRs behind the label we featured the striking campaign images featuring supermodel Rosie Huntington Whiteley and Sasha Pivovarova, followed by only more mesmerizing images sending thousands of new readers to our pages. Today the L.A. based Thomas Wylde is a regular on New York Fashion Week schedule, and our editor KATARINA DJORIC had the honour to sit down for an interview with JENE PARK the inspiring creative force and business woman behind this unique success story.
Did fashion industry always feel like the obvious direction for you?
Growing up I use to dream about making gowns and wearing them, which is probably most little girls' dream, but for me growing up in a poor household I could only express what I wanted to wear by drawing a princess with dramatic gowns. So it has always been in me, that someday I wanted to be a fashion designer. That dream became real when I moved to LA to study fashion design at FIDM, a fashion school in Los Angels.
You came to the U.S. at the age of 29 and didn't speak the language. Was that a stimulus for you to excel and earn a scholarship to study in Paris?
I think when you start your dream career at a later stage in your life, you are a bit more mature than the average graduate from high school. At least that was true in my case. So you pour your heart and soul into what you have to master. Plus with the language barrier, I had to work extra hard to compensate for the part that I was lacking. I believe that success is, as they say, 10% inspiration and 90% perspiration. With that philosophy I knew the only chance I had is to work hard. I remember I worked on one project for three days straight with only a few of hours of sleep but I got a scholarship from that work. I guess I was super driven.
Is the fashion the main way of your artistic expression?
I also LOVE taking photos. Creating images is really stimulating and inspiring for me. If I was not a fashion designer I would have been a photographer. I often joke that it's because I am Korean I take photos all the time, but in reality I love capturing images. One of my favorite duties of being a fashion designer is art-directing campaign images, look books, and creating short fashion video content. But I am the best person for you to take on a trip because It will be well documented.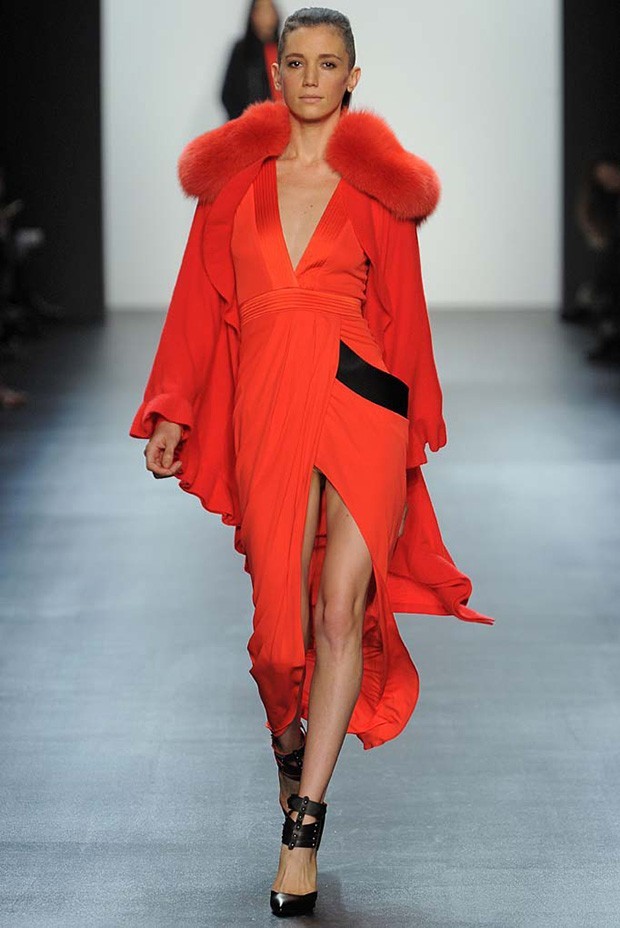 From Thomas Wylde Fall Winter 2016 Collection –  see all the looks on Design SCENE
You were rejected for a job at BCBG Max Azria at first, afterwards you offered to work as an unpaid intern. Would you say your persistence lead you to where you are now?
100%. I learned early in life that you may not get what you want even though you worked hard but I believe the process of trying and working hard to achieve what you desire is the important part. The philosophy that I live by is "Hard work and perseverance " When I run into obstacles, I know the only way I can overcome them is by truly believing that my dream can come true through dedication, perseverance and hard work. When I meet young designers who are willing to work hard and learn, that is a beautiful quality which is one of the most important qualifications I consider when I hiring staff.
You are with Thomas Wylde since it's beginning in 2006. What was the most challenging moment in the label's rise for you?
In 2008, with the world economy collapsed and many young brands closed their doors. We lost about 20% of our revenue and we had to restructure. It was truly a heart-breaking experience that I had to let go of the people whom I consider a part of my family. I was lucky that I was able to rebuild the company but I always remember how hard that was for me. I am glad I don't have to be in that situation again. Besides that, I am never afraid of difficulties.
What were the most important changes you made at Thomas Wylde when you became a head of design team?
Filling huge shoes of my ex-partner who I respect and admire very much was a big pressure on me. My focus was on keeping in brand DNA and at the same time reinvent the brand. The modern woman values her experience with brands. I want to create a positive experience by giving her the most well-made product using the most luxurious materials — from fabric, hardware and details. Everything is made by hand and made with love and care. I try on every single piece and only put out the product I truly feel deserve to bear the brand's label. We put countless hours and hard work into making the product. I have a strong desire to earn each and every client of Thomas Wylde with our exquisite product and want to keep them for a long time.
Sasha Pivovarova by Greg Kadel for Thomas Wylde Spring Summer 2011
You already had supermodels Sasha Pivovarova and Rosie Huntington-Whiteley as the faces of your campaign. What other supermodel would you like to see as the face of your brand?
I find beauty in someone who believes in themselves and embraces who they are as an individual. I want to have that happy and healthy role model for the brand. To me, nothing is more beautiful than a person who is truly content with who they are no matter where they coming from and how different they are. That is why I would love to have someone like Winnie Harlow for the face of Thomas Wylde.
How does the ideal Thomas Wilde women look like?
I design for the modern, confident women who can do it all. She is confident, she gives of herself and she successfully manages her own life. She works, take care of a family, raises children and juggles many things in her life. She has a personal style that has a little bit of an edge and understands what works for her.
She enjoys finding things in her life and works hard for the things she believes in. She wants to purchase a luxurious product that is not trend driven but super well-made so that she can enjoy it season after season.
Your designs are certainly eye-catching, what would you say is the best formula to combine style, femininity and attitude?
The best formula is a well-made product. For a designer, it is all about the product. My blood, sweat and tears that have gone into each product I design and produce. I think about the fabric, the lining, the hardware, the details, the fit — everything. So when you wear Thomas Wylde clothing, you may not be entirely sure why it feels so special and luxurious, but that is because we spend a lot of time thinking about every single detail to make the Thomas Wylde product unusual. By the time the product gets into the end customer's hand, it has already gone through many different stages of testing, fitting and perfecting.
I am also driven by making rare, gorgeous and timeless pieces that you never want to throw away, but want to pass them down from generation to generation. I have saved a lot of my favorite pieces for my daughters knowing that the quality will withstand the ages. So for me the true formula behind my design is a season-less, timeless and well-made product.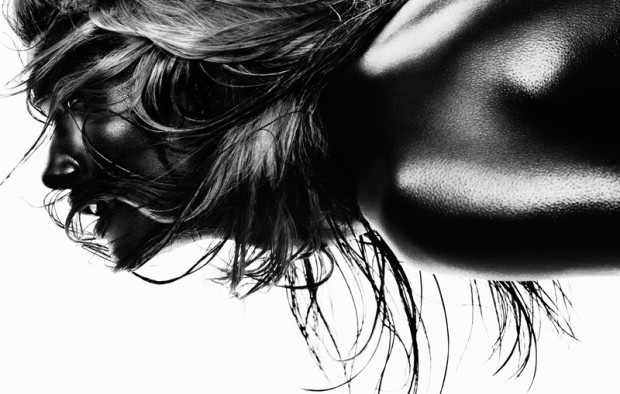 Rosie Huntingon Whitely by Ranking for Thomas Wylde book project (Year 2010)
You collaborated with renowned fashion photographer Rankin on the 10 seasons celebration photo book. Do you plan anything special for the 10th anniversary?
Yes, my ex-partner and I were very lucky and honored having the opportunities to have worked with many incredible talents in our industry. We want to do what we feel is special and timeless. I also want to do something we have not done yet, which is a film. I would love to make a short documentary film about the brand. We are working on this concept.
Is there any chance of a Thomas Wylde men's collection walking down the runway in the near future?
Oh my god, yes, Everybody wants me to launch a mens wear line. Since I love tailoring and am often influenced by impeccably tailored mens garments, it is a natural and necessary progression we want to explore. I need to take a long holiday before seriously plan it but yes, it is in our near future plan.
This year you celebrate 10 years of Thomas Wylde, where do you see the label on its 20th anniversary?
Besides having already launched the men's collection — haha — the house would have multiple product lines including full range of accessories, fragrance, beauty, eyewear, swimwear and homeware. The company's vision is to be an American lifestyle brand producing a full range luxury product line. I would like to take the brand's original DNA and evolve it to the next level. I want to keep our roots planted firmly and do the same thing that I have always loved to do, which is designing beautiful clothes.
Interview published in March 2016 edition of Design SCENE (out in PRINT & DIGITAL)