Image from Desert Beauté by Tom Wawnik for DESIGN SCENE
Your wedding dress may be the most important dress you'll ever choose and wear, and that can make searching for it feel like a whole lot of pressure. Some brides talk about finding 'the one' as if getting the perfect dress is as major a decision as deciding who to marry!
Now, some wedding dress styles are classic and can be found at any time, however just like any other clothing wedding dresses do also have a fashion element, so there are trends you can use if you want some inspiration for a dress that will be really summer 2016! Here are some of this year's spring/summer bridal trends:
Feather Details
Soft, fluttery feathers have been added to a lot of the high end bridal collections for this season, and they make a beautiful embellishment that adds shape and movement to a dress. If you love the idea of a luxurious looking gown, then feathers add a touch that is at the same time contemporary and interesting, and also reminiscent of trends from the 1920's.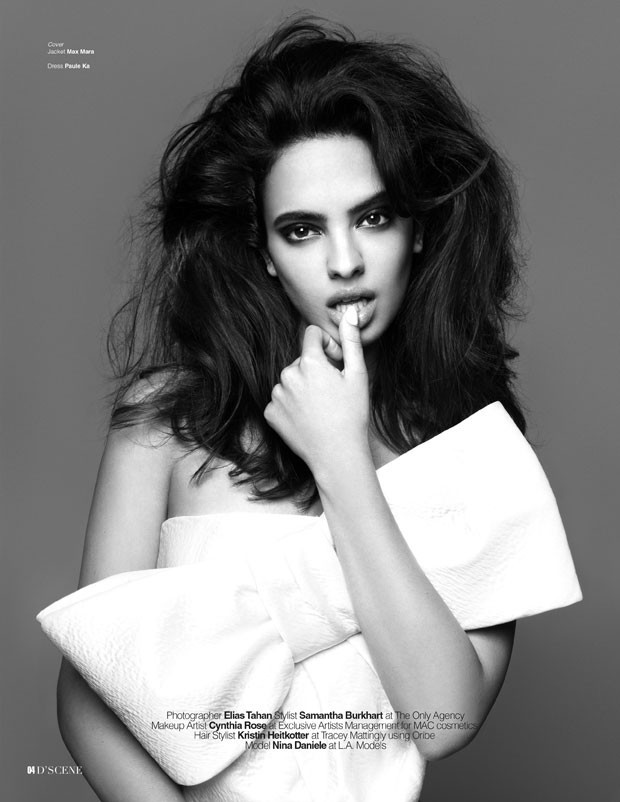 Image from D'SCENE BEAUTY With Nina Daniele by Elias Tahan
Super Low Necklines
Deep V necklines are big news in bridal gowns this season, and if you have a toned chest they can look chic and elegant rather than trashy. If you are not comfortable in something in that style but like the dramatic, high fashion look of a deep cut, then the alternative is a very low back or backless dress. Again, this option is best if you tone up the areas that will be on show.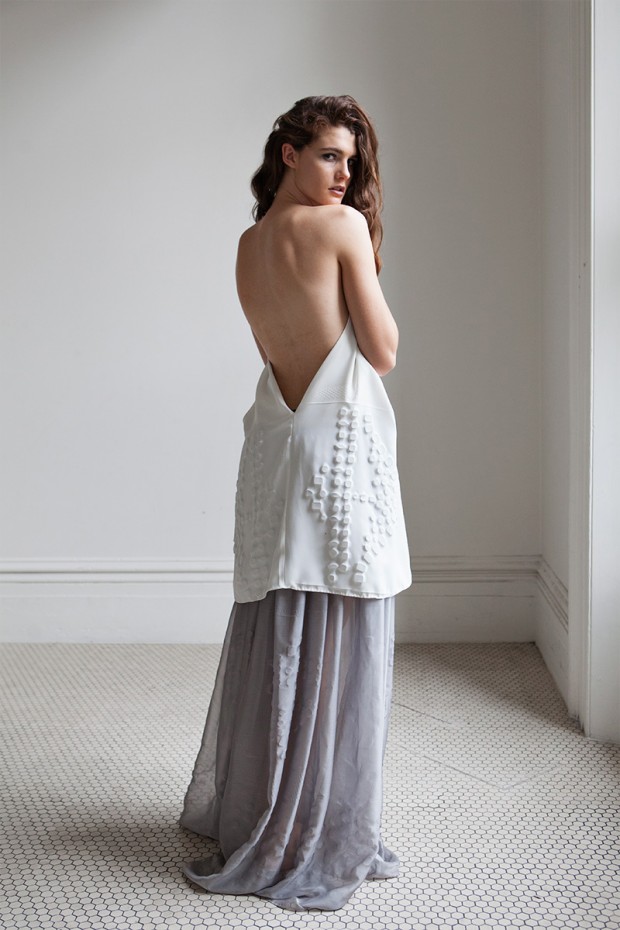 Image from ADORNament by Elliott Lauren for Design Scene
Subtle Hint of Blue
Where most brides who don't want to wear white but want something unmistakably bridal go for neutrals like ivory or cream, this season's biggest 'off-white' is a very light, soft blue, which is reminiscent of Serenity – one of the two Pantone Colours of the Year. As a blue, it has a slightly cool look which stops short of actually being an 'ice blue', which can give a great contrast to the warmth of a summer wedding and looks gorgeous in sunlight.
Trouser Suits
Good news for those who just don't want to wear a formal dress at all! Crisp white trouser suits are big in bridal-wear this summer too, and while this is usually considered as an option for older brides and very casual weddings, there are some high fashion white suit looks with gorgeous lace tops underneath that you might even pick for a big, lavish wedding if you just prefer to wear pants!
LWDs
If you are having a casual wedding, or you are on a very tight budget and looking out for the best in UK wedding and savings, then the fact that little white dresses are in fashion for everybody, yet work beautifully for brides, is something you can use to your advantage! There are some stunning short white dresses on the high street, and it isn't hard to dress them up as great wedding dresses. An LBD can also be a good second dress for your big day if you want to change out of an elaborate gown into something cooler and more comfortable for dancing in for the reception.
These are some of the hottest trends to keep in mind when you are shopping for your summer 2016 wedding!