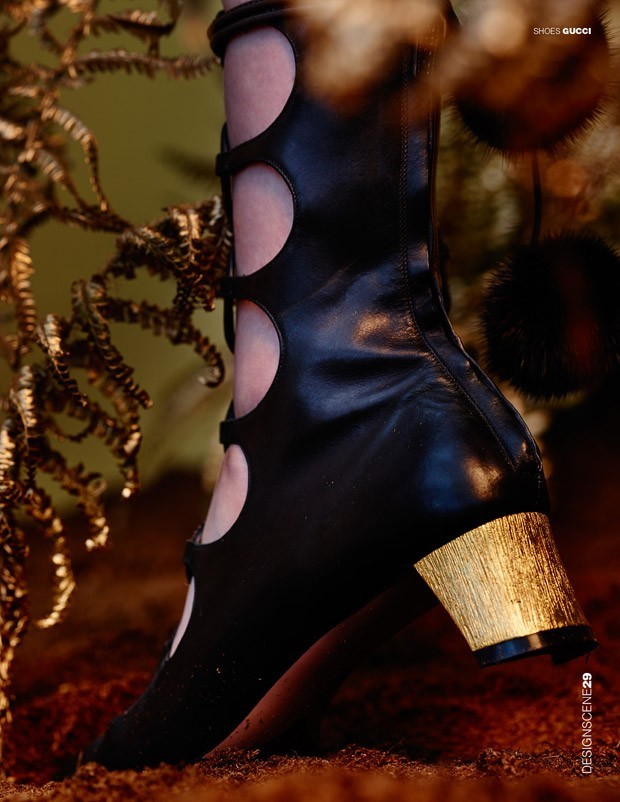 Gucci shoe detail from Design SCENE Mag by Stefano Moro Van Vyk
As the days grow warmer it's time to put away those boots and get out the comfortable summer shoes that give you room to move a bit more freely. Or is it? Watch out ladies because footwear trends for spring and summer 2016 are going to bring back the days of ultra-pointed toes that just might not be as comfortable as you'd hoped – that is unless you go with active footwear that will be the season's best bet for comfort and style. This year, color is in and some of the trending styles in athletic shoes may even look great for casual wear at the office. Take a look at styles that are trending and you'll see that this is going to be the summer for sports and active footwear if there ever was one.
Sophia Webster
Oh So Chic Pointy Toe Stilettos
Some of the biggest names in fashion are bringing back the ultra-pointy toe stilettos and although chic and totally sexy, they portend to be those shoes you kick off even before you get in the door. For those with long, narrow feet and toes these may be a great offering but for the average to wide foot ladies, you might want to bounce around the active wear department to find shoes you can walk in throughout the day. For nightwear out on the town, these are perfect but for a day in the office? Probably not so much.
Flats Are Back with a Twist
This year again flats are back for spring and summer in an assortment of lovely pale shades of yellows and yes, even pinks. However, here too you will find those ultra-pointy toes that are trending this year but won't provide the comfort you need if you are going to be doing any amount of walking. Take your pick, style or comfort? For a dinner date with a male companion at or just above your height, these are the perfect shoes but unless you can handle toes crammed in, again the advice is to stick with casual active wear shoes that can be dressed up a bit simply because of the new direction styles have taken.
Open Toe Flatforms
Yes, flatforms are platforms so don't get confused! It's just a new name for an older style being reintroduced in footwear trends for spring/summer 2016. While previous years saw a lower platform with a raised heel, this year you will see a much higher 'flatform' that is so called because of the height of the platform. Being as tall as it is warrants a flat heel and the open toes make them easier to manage and much more comfortable than those pointy toe dress shoes that look great but just can't be worn for extended periods. Flatforms are also not for women whose men are not at least half a foot taller than they are.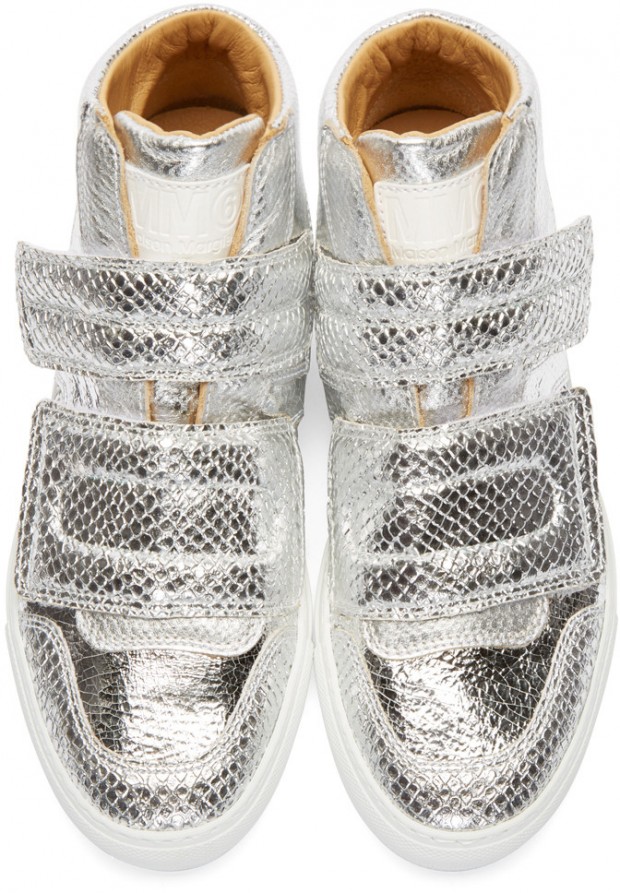 Maison Margiela
Active Footwear Is Dressier than Ever
Looking for active footwear that you can actually wear to the office? Spring and summer active footwear collections feature a number of styles that can actually be worn out on the town. Bright colors, plaids and prints are in this year and many of the styles have a sling back without the lace-up front. Who would have ever thought that sneakers could be so dressy? Yet, they are and today's top designers are showing you just how jazzed up active footwear can be. Some of the biggest and best known designers are entering the active footwear arena so you know this year's shoes are going to be cutting-edge in style.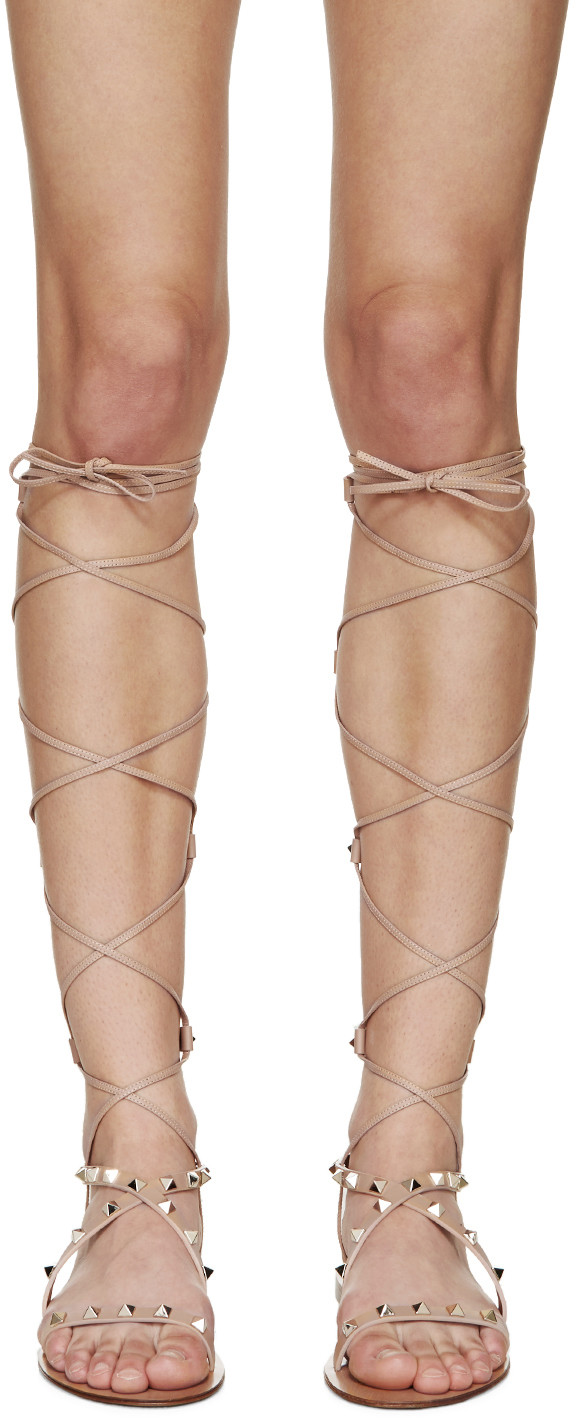 Valentino
Laced up Sandals – Gladiators with a New Approach
While some of the laced up sandals being offered in the spring/summer 2016 collections are reminiscent of previous years' gladiator sandals, this year there are laced up styles that are much more feminine. Some are suedes in an assortment of colors and if you look carefully you can find eyelet uppers with thick bulky heels. From leather string uppers to open-front lace-ups, there is a wide assortment of gladiator-like sandals designed with a woman in mind. No more unisex appeal these days. Lace up sandals in 2016 are totally feminine and totally cool.
This year you will have fun looking at all the newest offerings in spring/summer 2016 footwear fashions but many may be nice to 'see' but not so nice to wear. Looking for some well-placed advice? Stick with flatforms and sandals for dressy occasions. And for casual wear at the office or out on the town? Choose active footwear for comfort because designers this year have added a new look to the time-tested sneaker.
RELATED: Browse our shoe archive for more inspiring styles on Design SCENE