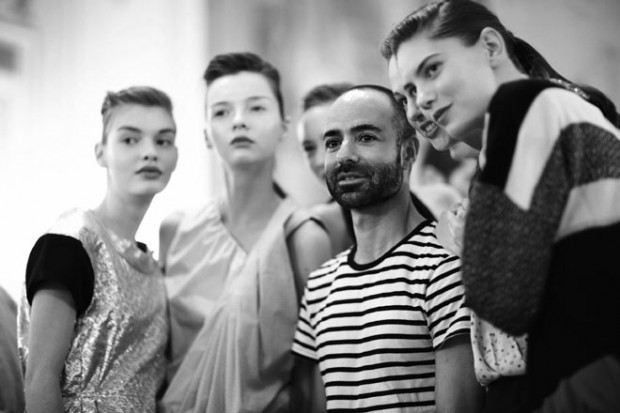 Based in Paris and hailing form Cyprus designer EROTOKRITOS ANTONIADIS has shaped his eponymous brand with his signature colours and knitwear on display. For our latest issue of DESIGN SCENE magazine (OUT NOW IN PRINT & DIGITAL) our editor KATARINA DJORIC talks with Erotokritos about the trials and tribulations of running your own label, the city of Paris where he runs a flagship store, the fashion industry and his design process.
Discover more of our exclusive interview after the jump: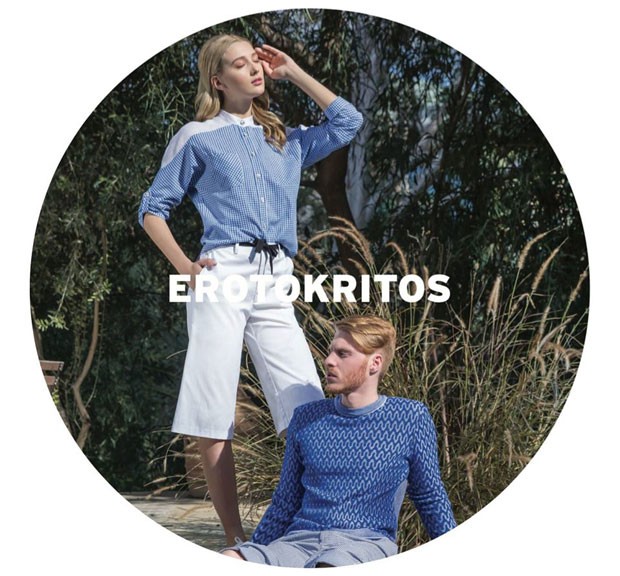 What sparked your interest in fashion?
I can't remember a time in my life which was not ruled by fashion, even as a child I was aware of its importance for me it was evident from the beginning.
Tell me about Erotokritos. What is the story behind your label? What is the philosophy?
I don't believe that fashion brands are stories, my brand started after studying history of art in the US and later fashion in Paris, in a way my adult life is the story of my brand, in other words multicultural cosmopolitan, hedonistic and lighthearted.
How has your work evolved since you began your label?
My brand has changed immensely since I started but people who stayed loyal to it see the connecting thread throughout the years which amazes me because it shows me that there is a strong identity.
What is your creative process like and where do you go to seek inspiration?
I believe that life is an inspiration in itself I see beautiful inspiring things everywhere even when I take the metro or have a coffee in my neighborhood. Also, I love film and art but I'm one of those lucky people who get a thousand ideas every day.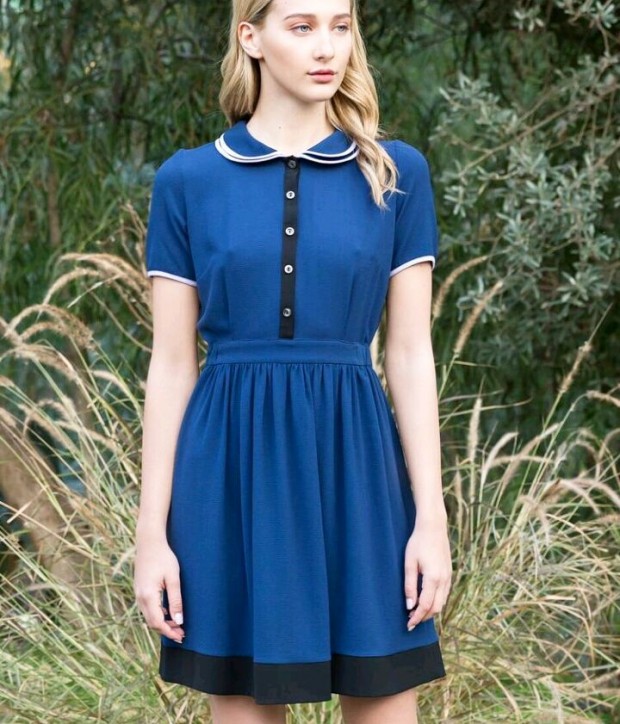 What are your favourite fabrics? And colours?
I love all colours and I tend to use colour quite often. Some people call me a colorist, for me texture and color are the most important working ingredients.
Why did you choose Paris?
Paris chose me, the city opened its arms and I was at home.
Is there someone in the fashion industry who inspires you?
I respect all designers dead or alive, its such an important work to create desire and make people want to own a certain look. Most definitely it is collective energy, a single designer can not shine without other designers, we need the diversity.
What would you do if you were not a Fashion Designer?
I would probably be a stylist or a decorator something very close to fashion.
What projects are you currently undertaking and where do you see yourself in the future?
I'm opening a concept store in my home town as well as looking for a second shop in Paris.
What is your motto?
Appreciate something beautiful every day, make it a rule.
For more of Erotokritos Paris visit www.erotokritos.com.