German designer Anja Gockel presented her Spring Summer 2017 collection "Patti" on the 29th of June 2016, the second show day of Mercedes- Benz Fashion Week Berlin. With that show, she also celebrated the labels' 20th anniversary. Therefore we were even more excited to witness her creative musings. The first look was a neoprene skirt in eye- popping orange, paired with a yellow blouse that was worn totally nonchalantly. In addition to that, an over- sized floppy hat gave the look its contemporary, edgy touch. The first look was followed by maverick looks that were created of innovative fabrics ranging from haptic cotton, flowing silk, casual jersey and sophisticated jaquard. You might sum it up and say the range of fabrics was literally multifarious. Expressive prints gave the outfits their very unique charm and turned into a geometric pattern mix which was underlined by a bright colour cocktail during the show. Vibrant magenta and turquoise teamed up with lush yellow; royal blue and red were united to a unique, courageous overall image. The whole collection felt like a vivid mix and match of different materials and colours. The pieces were primarily not combined tonal, but considerably more like a rainbow of colours. Everything you can imagine is real. The collection can be seen as an ode to the cosmopolitan, strong and powerful woman that dares to wear whatever she feels like and feels confident for who she is.
What impressed us even more by this collection was its strong message behind: for Europe, for tolerance. Some models were wearing flags over their outfits to underline that message. Ultimately, a male model was presenting a dress made of silk, with colours based on the worldwide symbol of tolerance, acceptance and diversity- the rainbow flag.
Read more after the jump:
The german designer explained:
"In times of crises, what counts is cohesion. The flags symbolize for me the fusion of individuality and integrity. Standing in the middle of society, we need to speak out loud to protect what we had created in our past."
For her Spring Summer 2017 collection, Anja Gockel took her inspiration from Patti Smith, Punk- Rock- Legend of the '70s and poet. As she explained, the german designer was impressed by Smiths' liberalism, which she sees as a very precious virtue.
Many thanks Anja Gockel for this compelling collection with a strong message behind.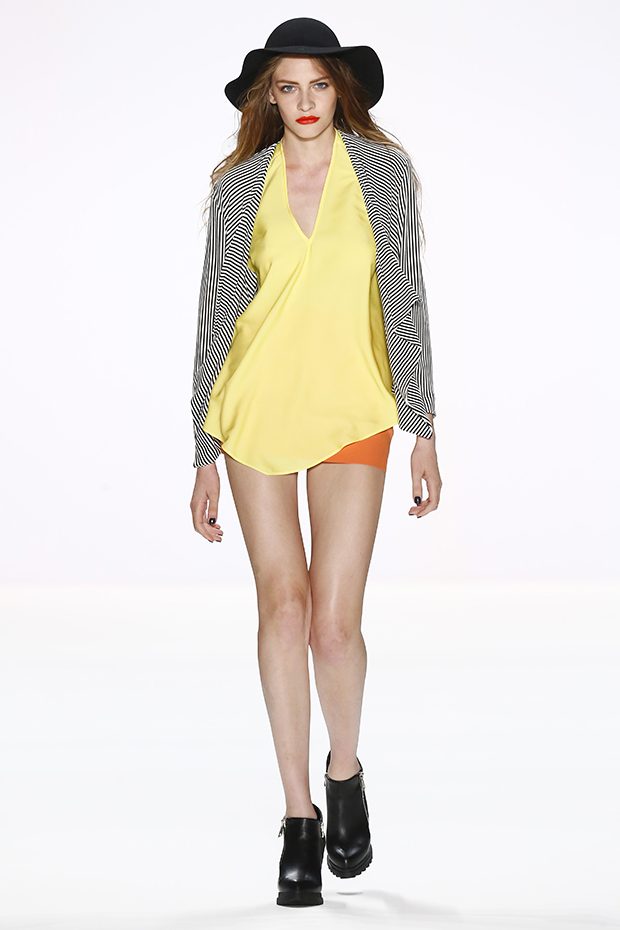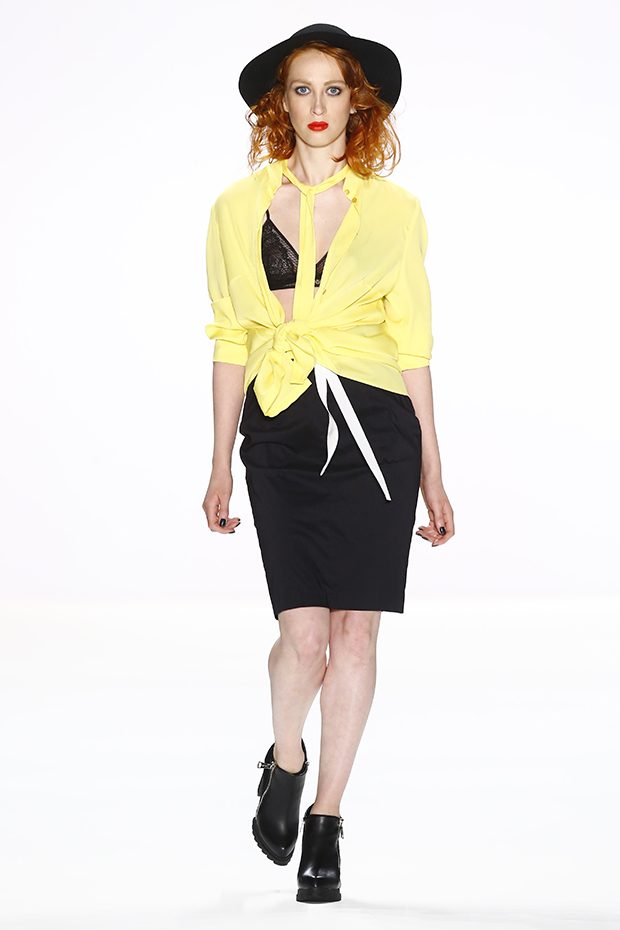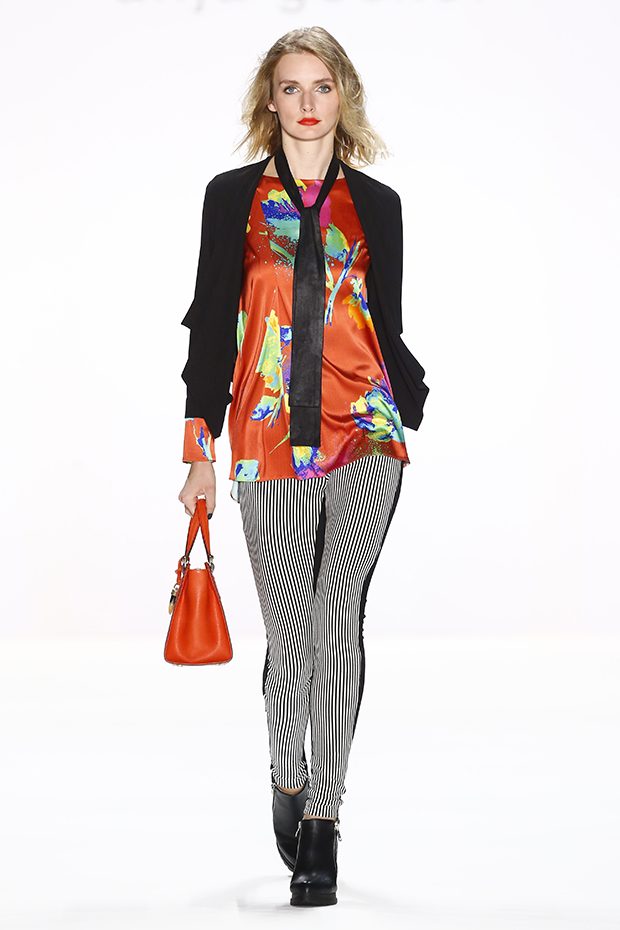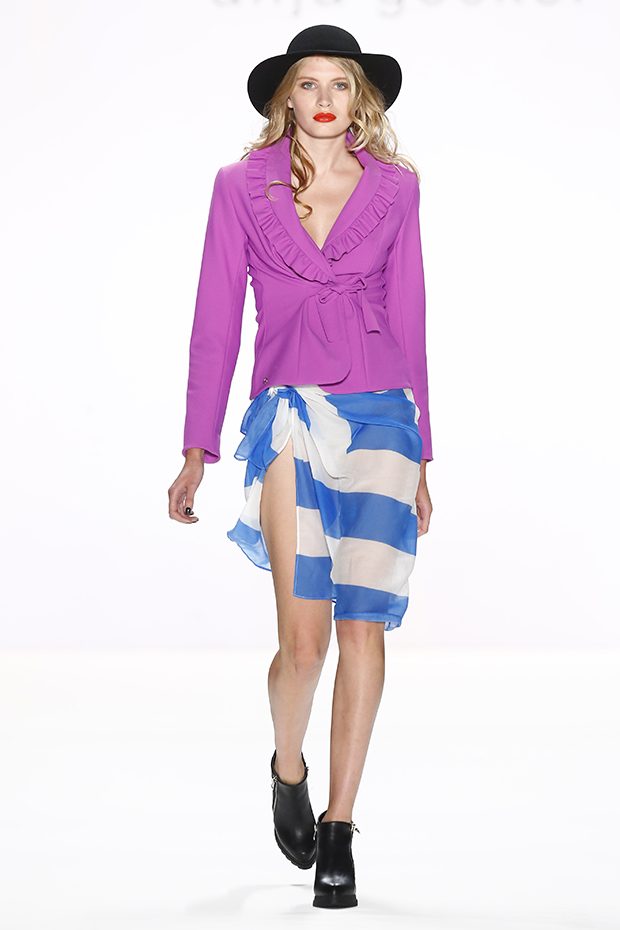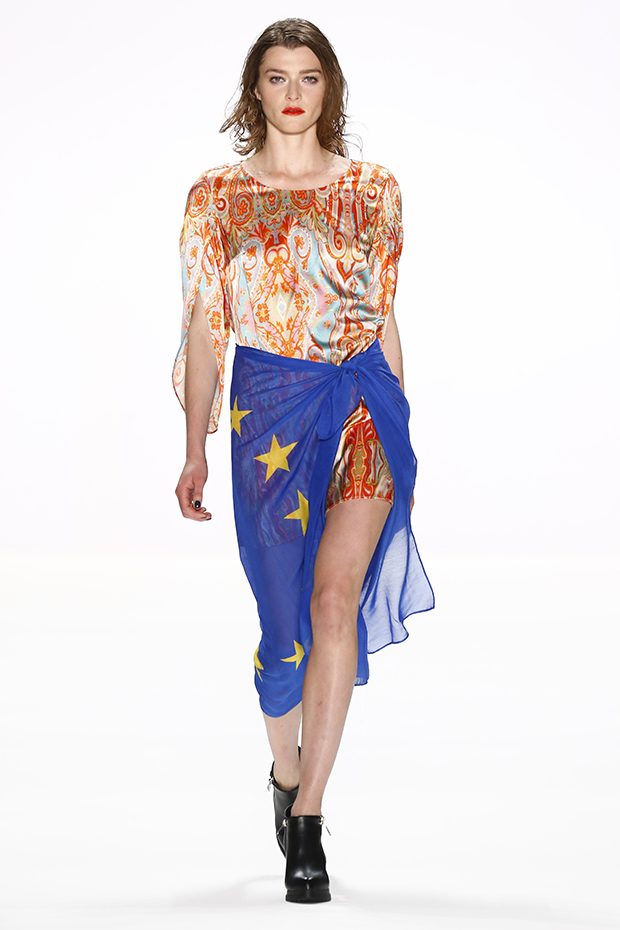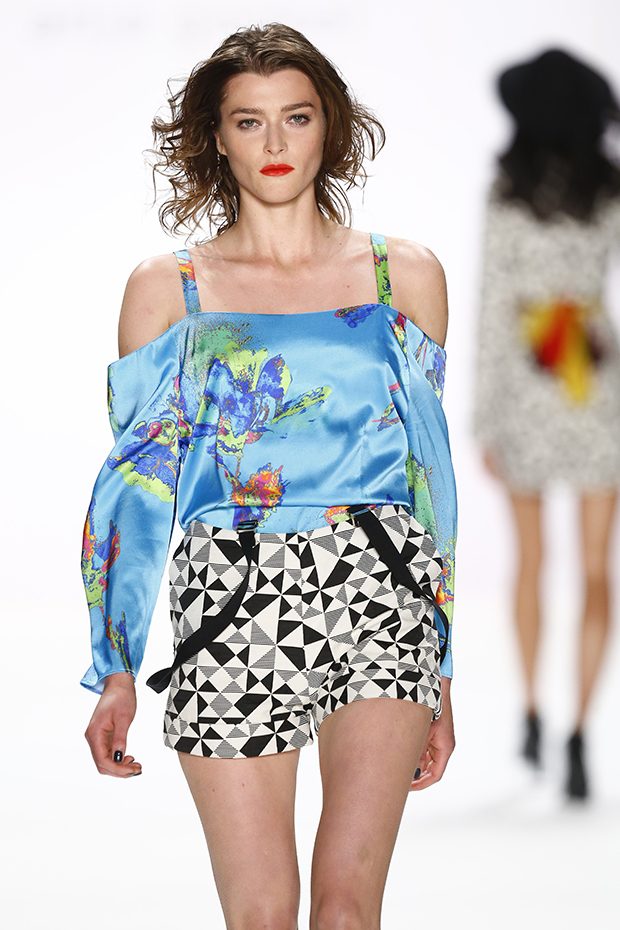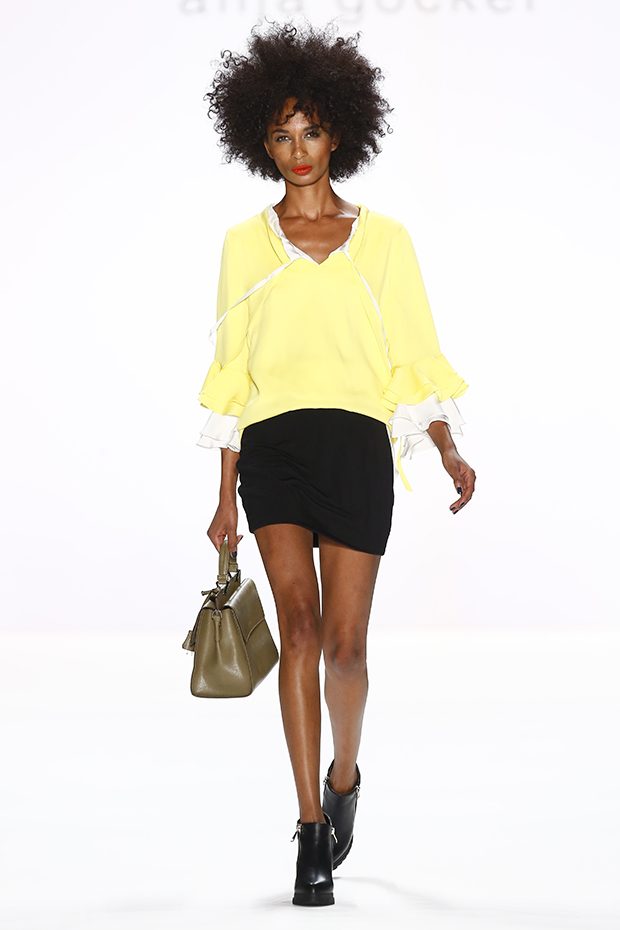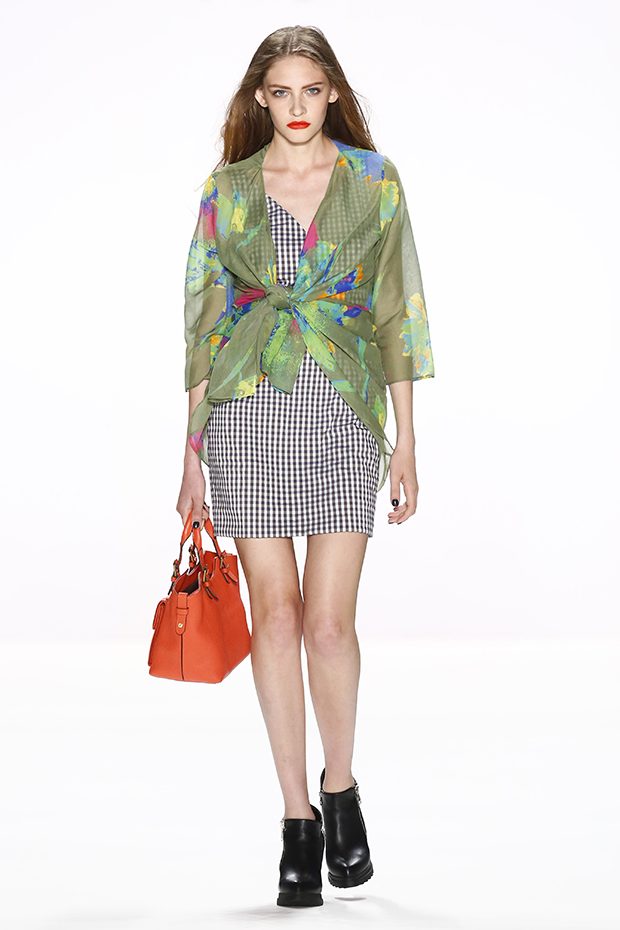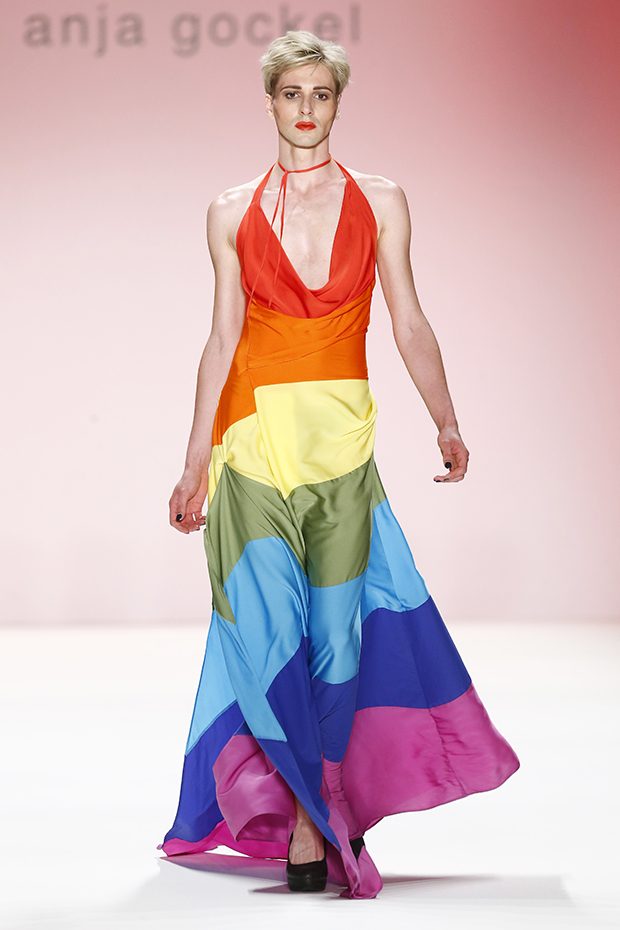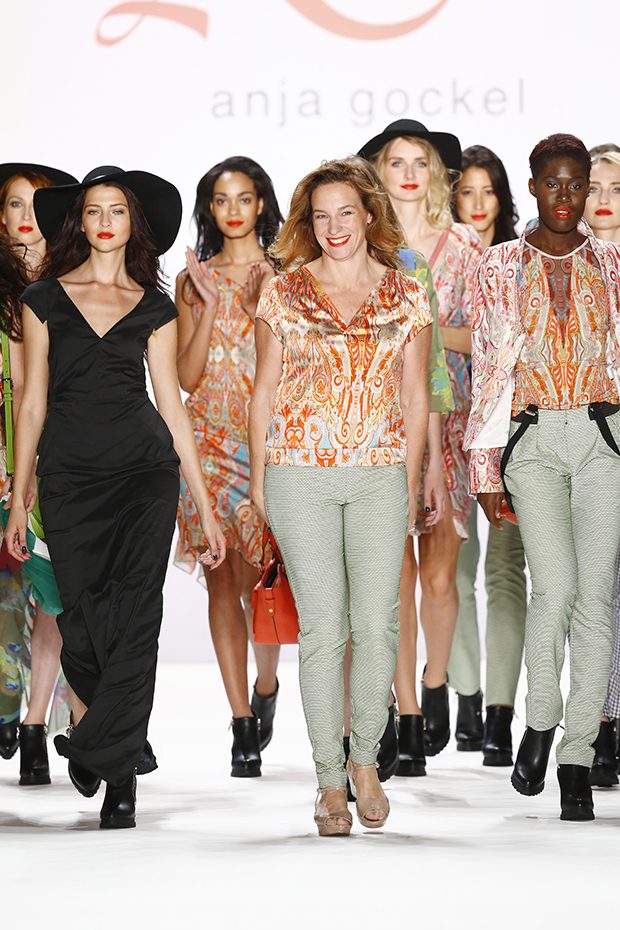 Picture Credit: Mercedes- Benz Fashion Week Berlin / IMG Fashion
Review by Sussan Zeck for D'SCENE Magazine