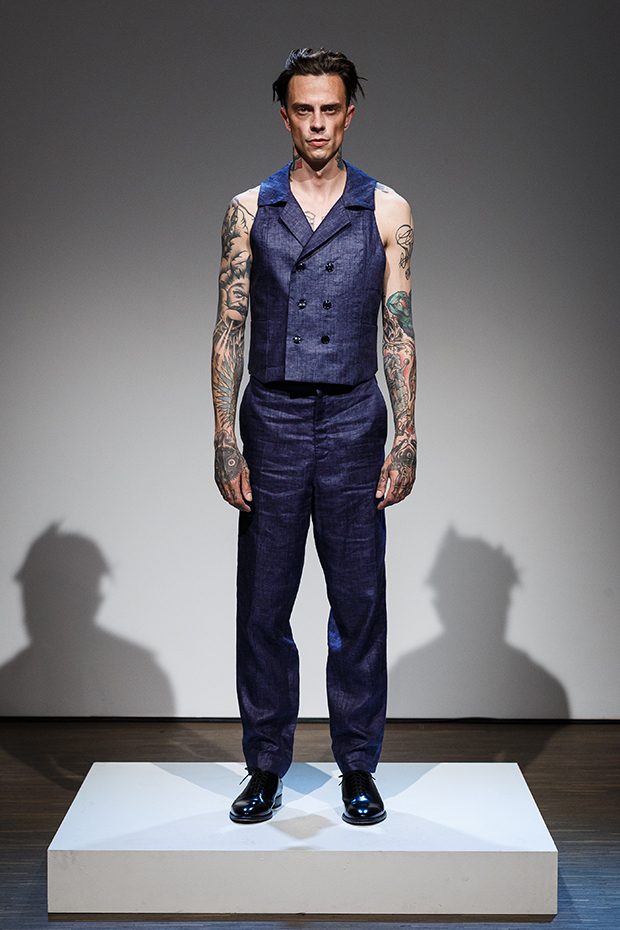 Berlin- based design duo Jennifer Brachmann and Olaf Kranz presented their Spring Summer 2017 collection on the 1st of July 2016 at Stage Me Collectors Room, in the heart of Berlin. It was on this day the first show that took place at Stage Me Collectors Room. The mood of this collection was underlined by the life performance of "Piano Particles", or, to say it more precisely, the pianist Steffen Wick together with soundartist Simon Detel. That contributed to the magical mood and very unique atmosphere of that installation.
Being significant for the labels's style is interpreting the classical male wardorbe with innovative, refreshing elements, such as playing with hybrids, silhouettes and details. Expect the unexpected! Those precious pieces can be chosen for a day at work, but also afterwards. They are the perfect addition for the modern gentlemans' travelling wardrobe. With a strong architectural influence, the menswear label loves to deconstruct classical menswear staples and vividly reinterprets them while looking for inspiration in the Bauhaus- Style, contemporary art and pop culture. What characterizes the style of the german brand is its unique design paired with perfect fit, delicate fabrics produced by natural fibers and luxury finish Made- In- Germany.
Read more after the jump: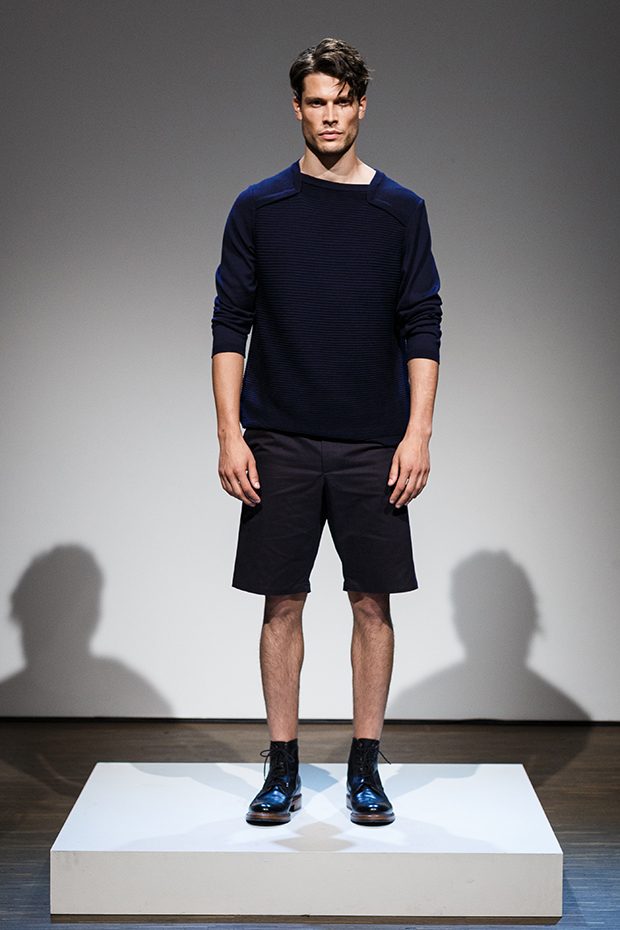 In their Spring Summer 2017 collection, Brachmann Menswear stays true to its significant style, plus adds innovative elements that are a welcome surprise for our eyes. This collection is the perfect addition for a cosmopolitan, urban- chic gentleman at any age that respects classical menswear dresscodes but enjoys playing with refreshing innovative details. It is all about details! And therefore detail- awareness is anew a very big topic in BRACHMANNS' Spring Summer 2017 collection.
We have already noticed this trend before for next season and here it shows up again: watch out for maritime elements! This influence can be clearly seen in the collections' sailor shirt and trousers, the Duffle Coat, and the Guernsey Jumper. In fact this collection is the perfect addition for a city trip to Hamburg, Copenhagen or any other city. All creations are completely classy and timeless, they do not scream for attention, but impress way more by their highest quality and functionality. The cuts are kept sharp as knifes, with strong architectural lines, geometric forms, clear visual axes, interwoven layering, plus patch pleats. But also the play with various lengths deserves devotion. The colour palette is kept classy and dominated by navy blue and white with sandy tones. Due to that colour choice, various pieces of this collection can be harmoniously united in one look. When travelling, you can vividly mix and match numerous of this collections' pieces. Only finest fabrics are used, such as cotton, linen, and wool for shirts, pants, suits and vest. Merino wool underines the feelgood- factor of knitwear pullovers  and cardigans. Completely cosy! Water proofed cotton gives the wearer the possibility to wear Brachmanns' coat and jackets on a daily basis, nevermind the weather.
Our favourite piece? You might assume it right, but those classy trenchcoats literally let our hearts beat some seconds faster. So chic, so comfortable and so incredibly practical. A trenchcoat never goes out of style and can be worn for years.
You might describe this collection as urban- chic, timeless, minimalistic and it always stays wearable.
We will definitely keep an eye on BRACHMANN Menswear and on all upcoming collections.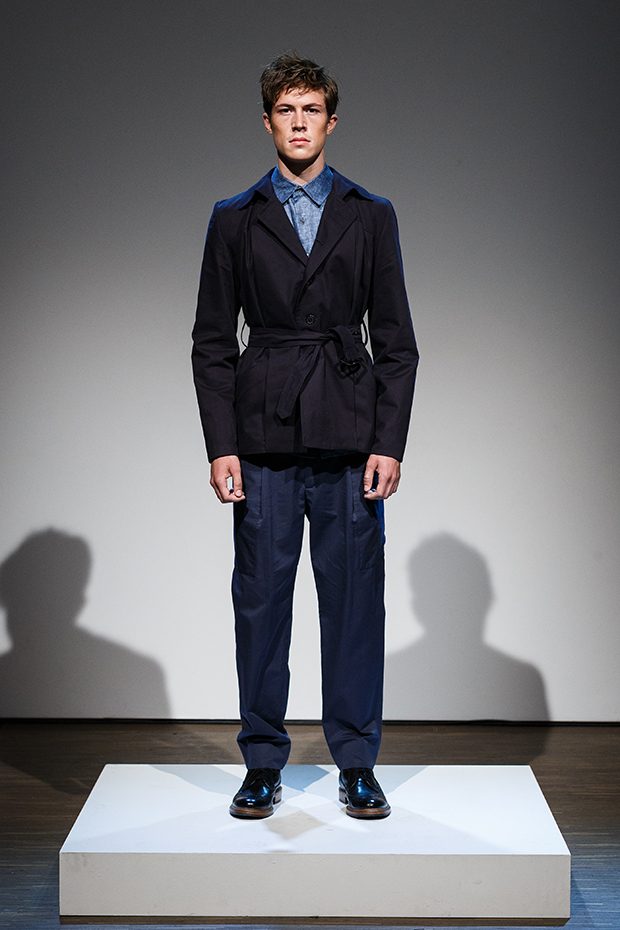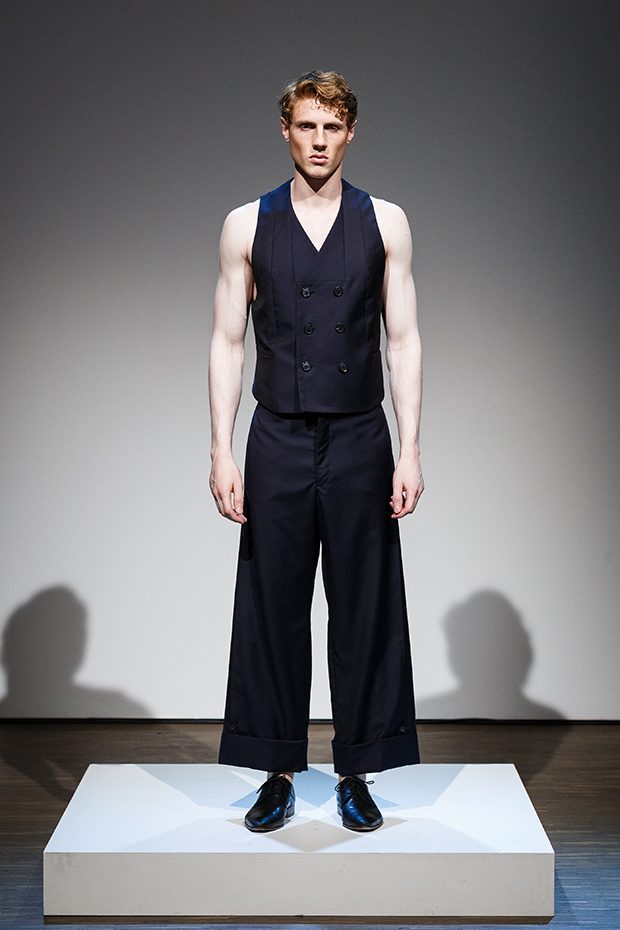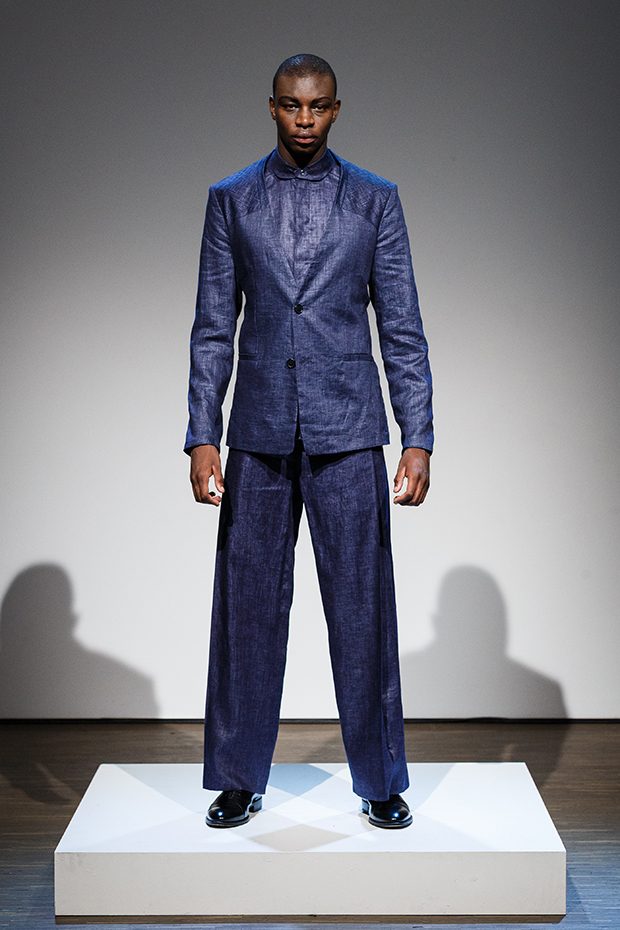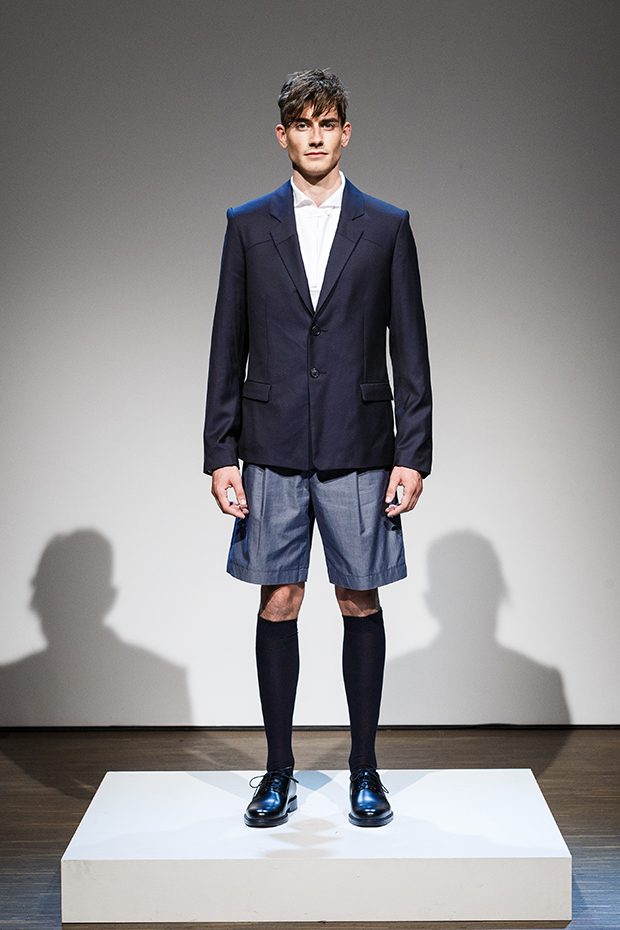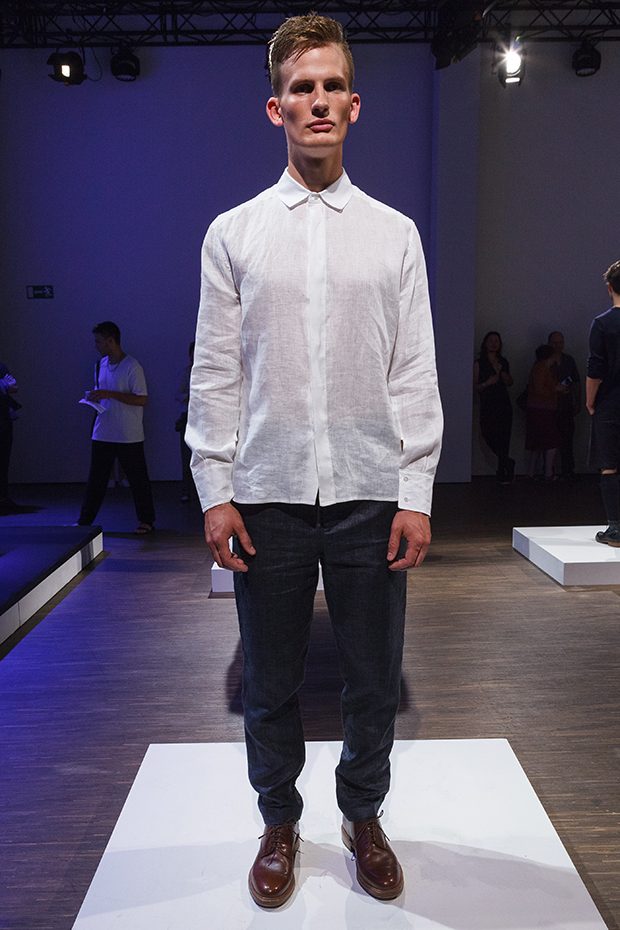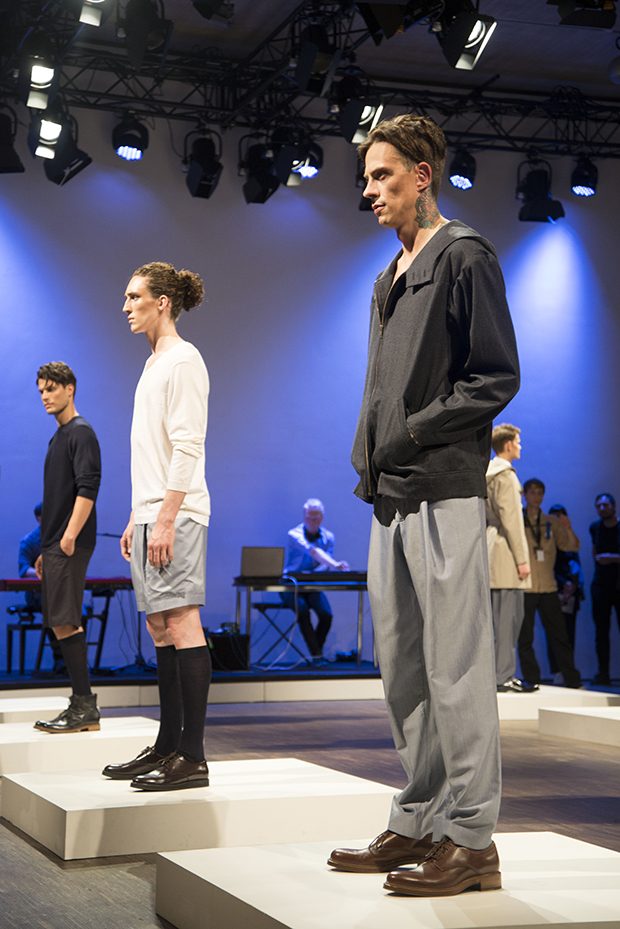 Credits: Rafael Poschmann
Review by Sussan Zeck for D'SCENE Magazine