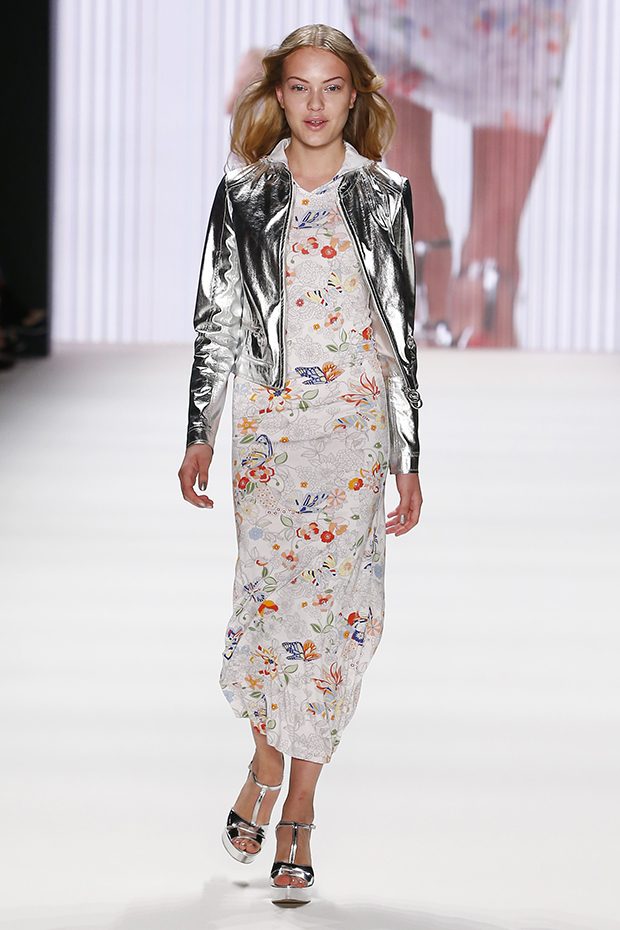 RIANI presented their Spring Summer 2017 collection "Team Mother & Daughter- in love we trust" on the 28th of June 2016, the first show day of Mercedes- Benz Fashion Week Berlin. The collection felt like a pure jollification and, underlined by its strong colour choice, expressed pure joie de vivre. As you might assume by the title, this collection could be seen as an ode to the love between mothers and daughters. Therefore women at any age presented the creations. In fact some daughters were strolling down the runway with their mothers. The precious pieces of this collection are ageless. The message behind this choice: beauty is age and timeless, love stays forever.
For next summer, Ulrich Schulte, the chief designer of the german traditional brand, used a wide range of bright, refreshing hues, for instance lime green, tangerine, pink. Completely compelling! Albeit also sundry pastell hues could be noticed, such as sky blue and rose. A trend that we had witnessed for several seasons now are metallics and those tones were utterly present in RIANIS' spring summer 2017 collection. Silver was used in numerous looks. Even though also more restrained tones could be seen, such as champagne and night black. Those various hues were vividly mixed and matched together: pastells met silver, silver met striking hues. The range of combinations was sheer endless. Simply smooth!
Read more after the jump:
The pieces of this collection are the perfect addition for any cosmopolitan womans' daily,- and evening wardrobe. They are enduringly flattering the womens' body. Dresses were very present and they were shown in different variations and lengths. In addition to that, metallic pants gave the collection its cool, contemporary and edgy flair. Some outfits were rather young and trendy, while others seemed to be the perfect addition for a day in office, such as matching suits. Pattern- wise the collection was very easy- going, a couple of stripes, some adornments here and there…those pieces are the perfect addition for the modern woman that does not take herself, her wardrobe, or life, too seriously. Cut- wise, many loose cuts were shown. Worth of mentioning is also RIANIS' very special detail awareness: look at those ruffles and pleats! Simply breath- taking.
The accessoires were mainly kept in silver, ranging from cool, metallic wedges to statement necklaces, beltbags and a sports mat. The hair of the models was worn slightly wavy and with middle parting, the make- up was kept natural.
We will definitely keep an eye on RIANI and on all upcoming collections!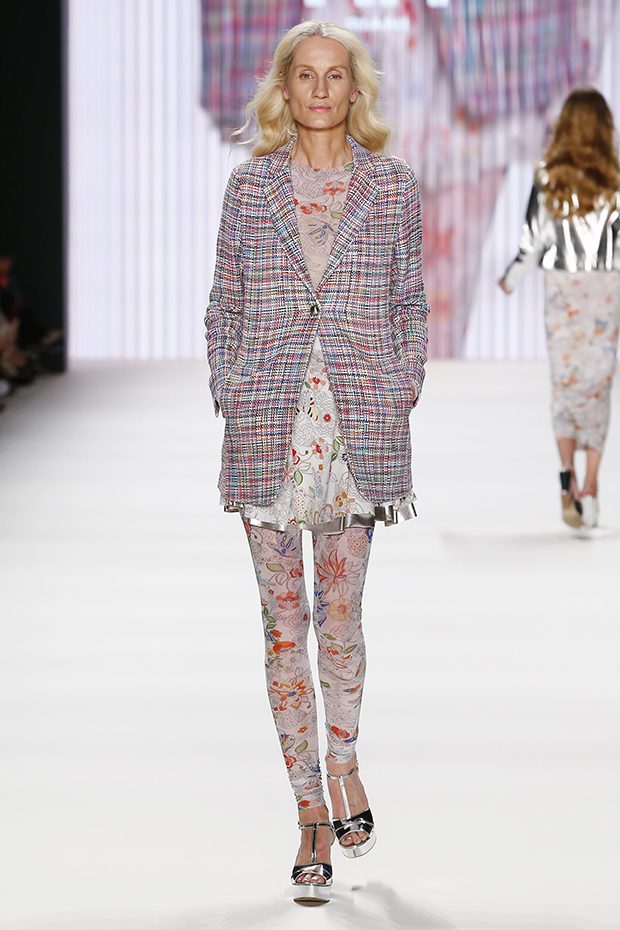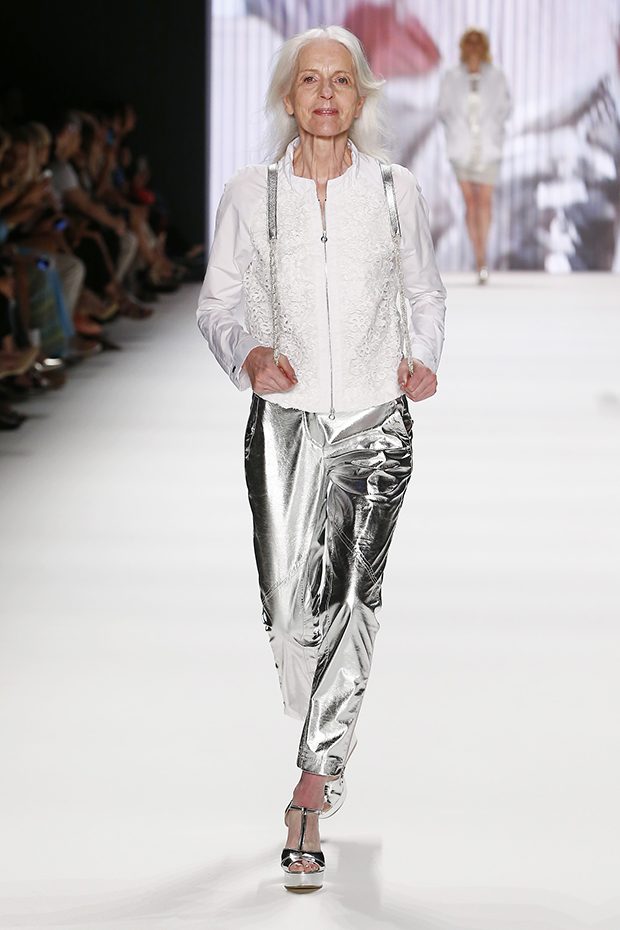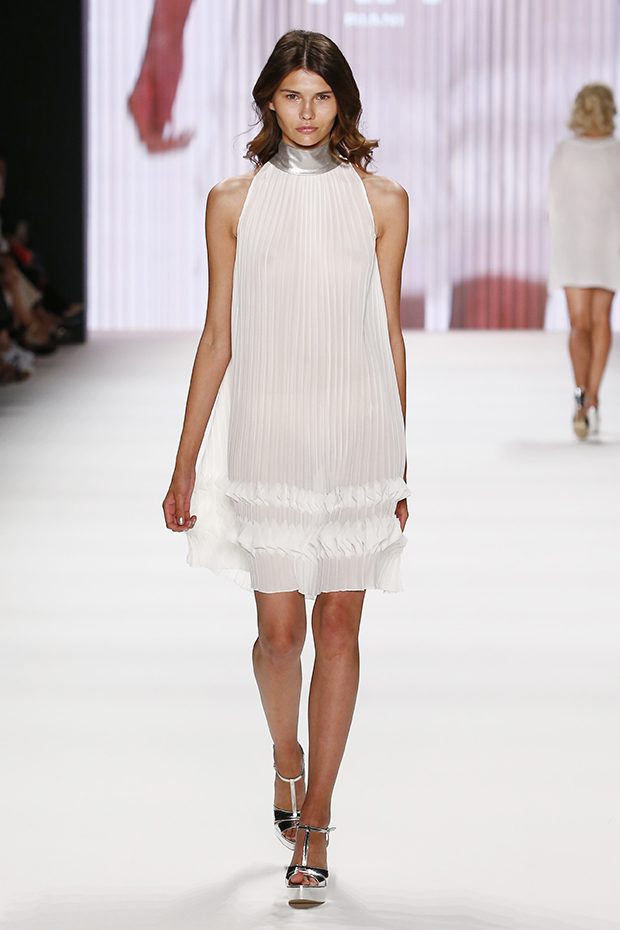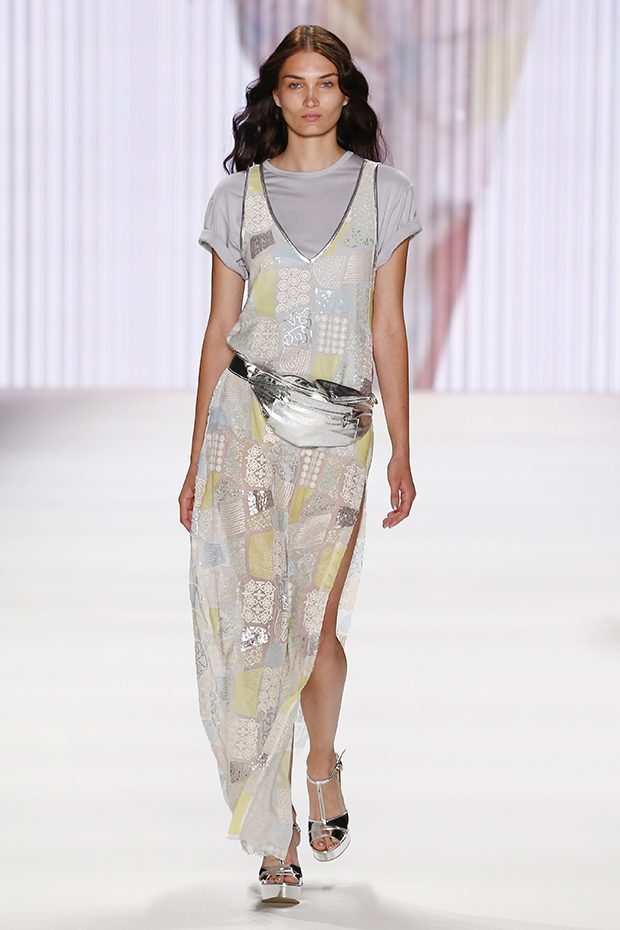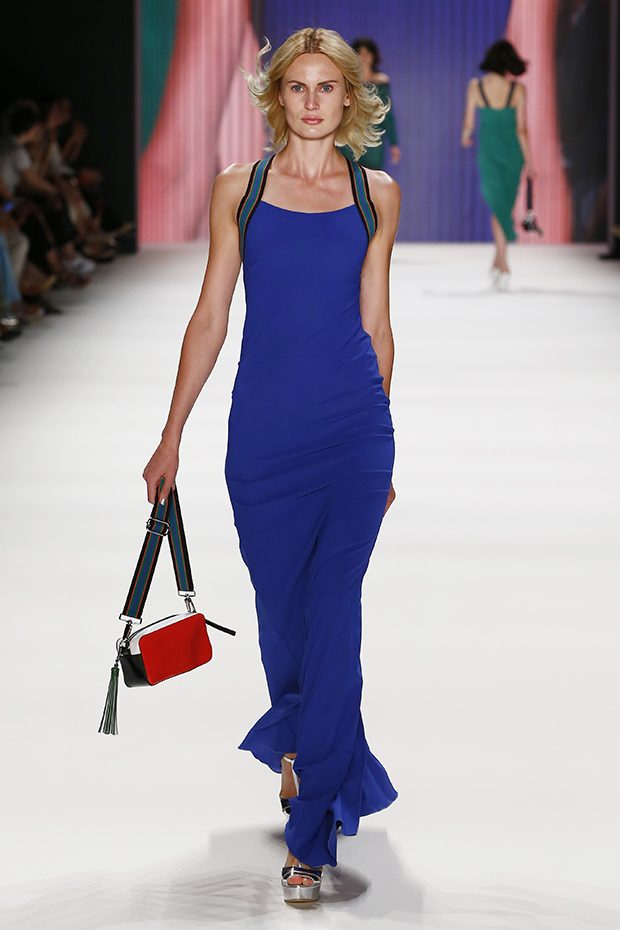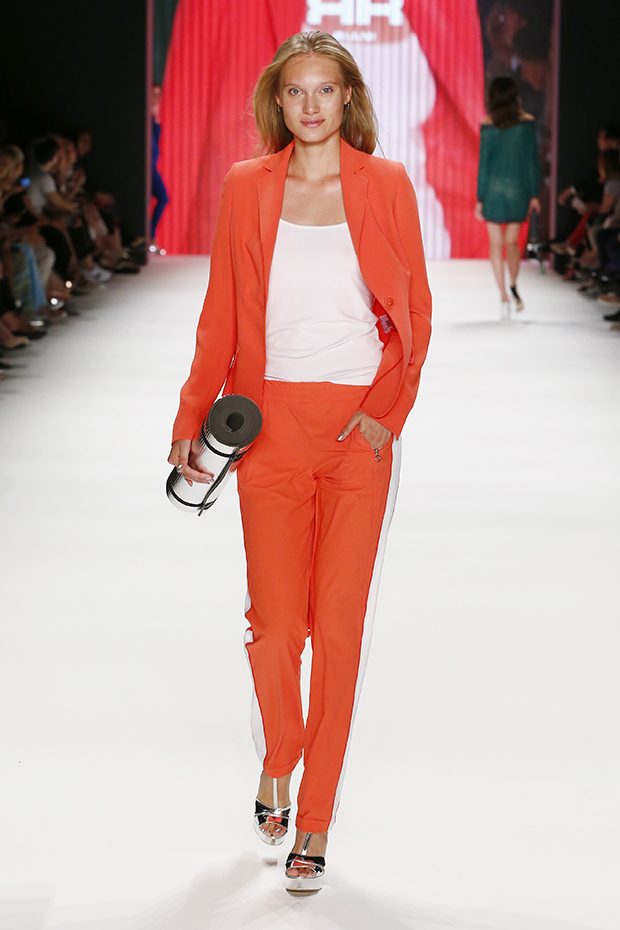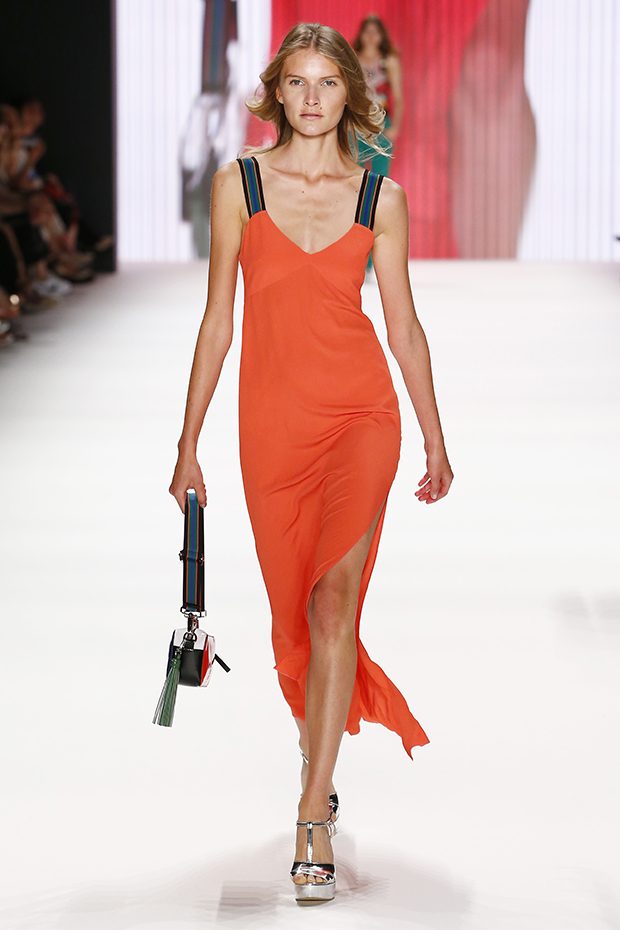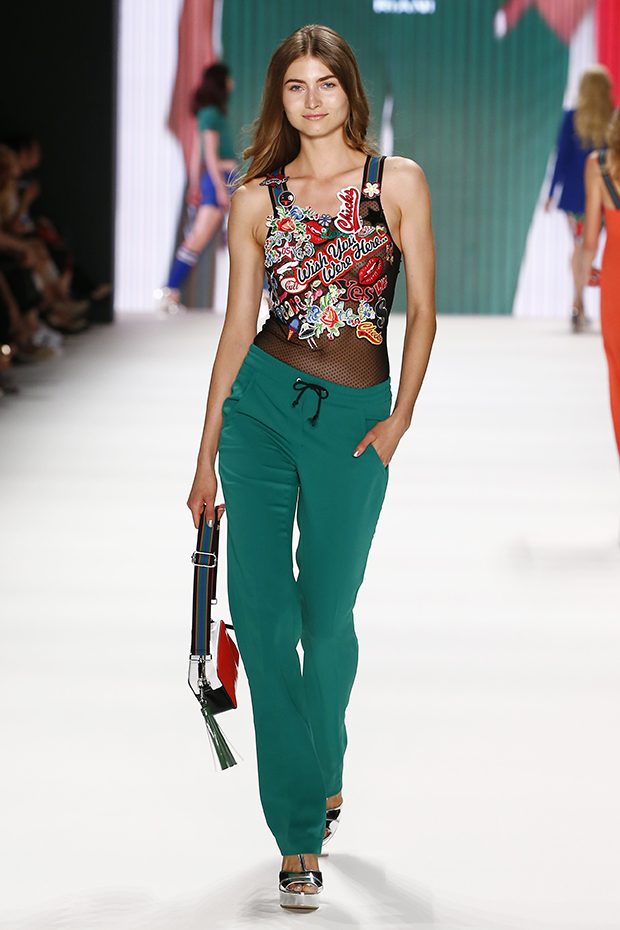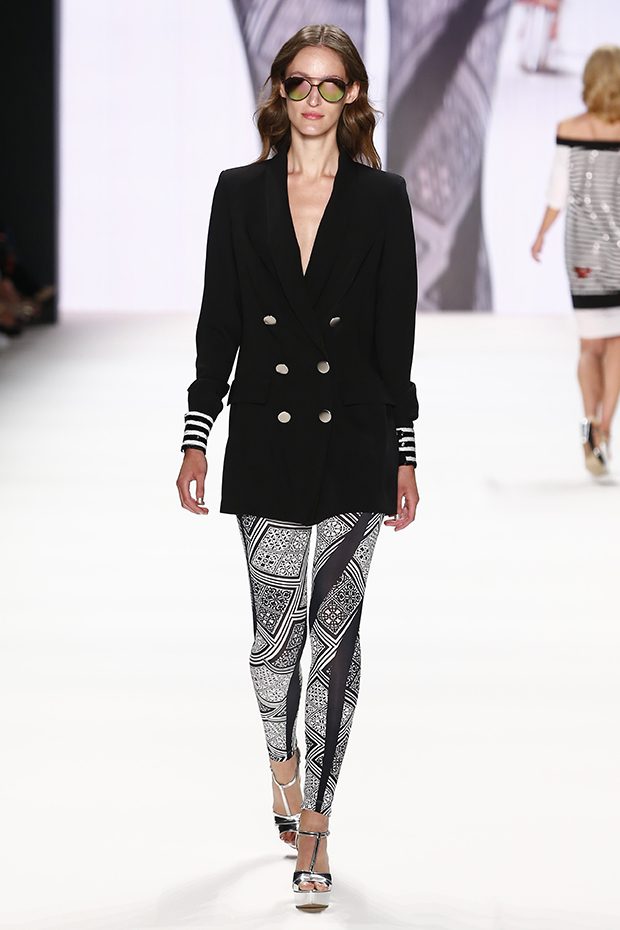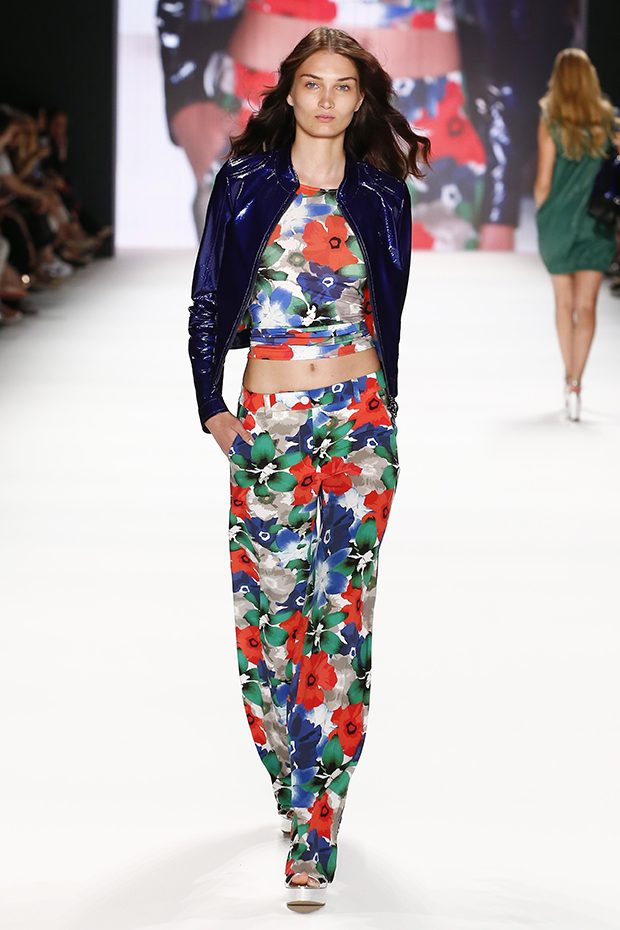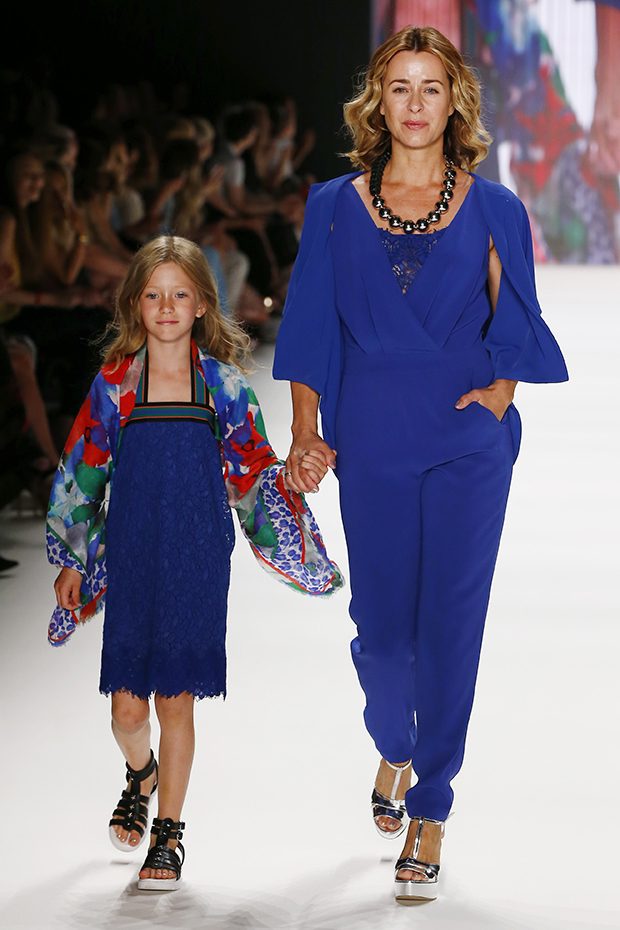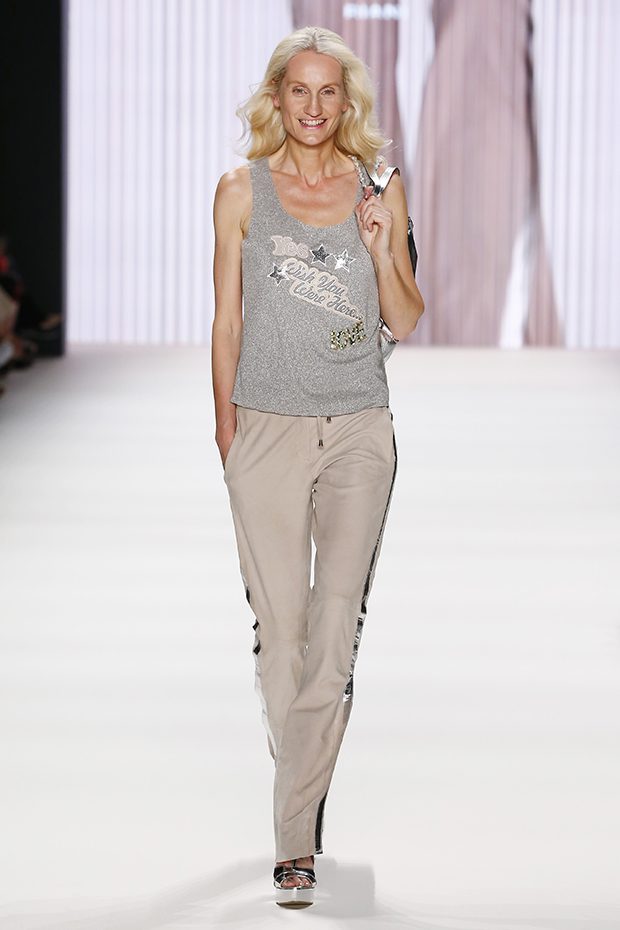 Photos by Frazer Harrison/Getty Images for Riani
Review by Sussan Zeck for D'SCENE Magazine