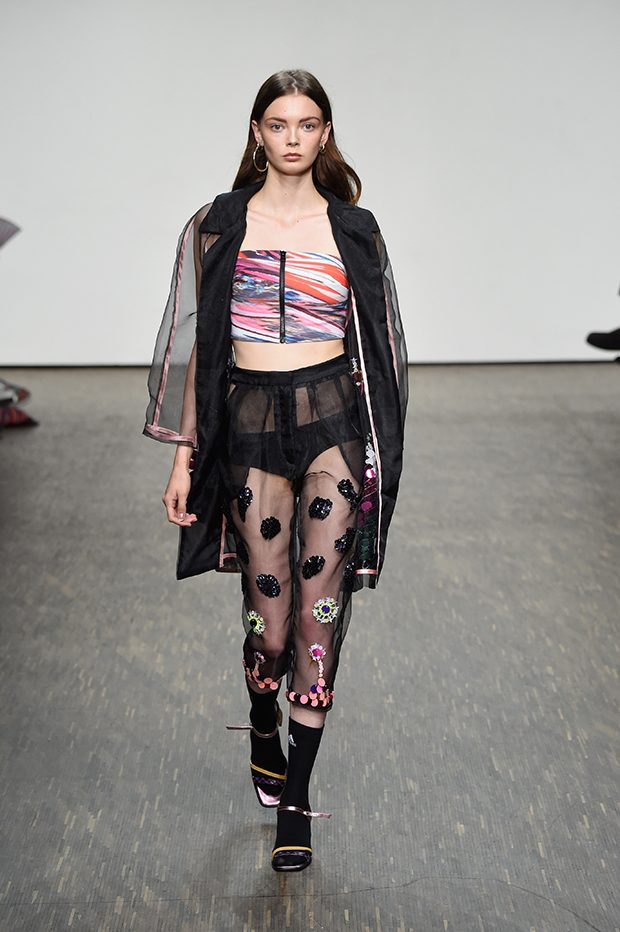 Vanesa Krongold, who was born in Buenos Aires, Argentina, has launched her label in 2011, right after finishing her degree in Fashion and Textile Design.
Inspired by contemporary art, her world reflects a new reality, a playful message with a unisex silhouette which vividly plays with gender roles. Her innovative work emerges from her eclectic identity. In addition to that, a strong usage of plastic colors makes her designs as naif as provocative. Her collection has a very contemporary, urban- chic and edgy character. Various pieces, patterns and colours are vividly mixed and matched in one look. That underlines the easy- going, individual and young character of this collection. The message behind this collection: have fun, wear whatever you prefer and do not take yourself or life too seriously.
See more after the jump: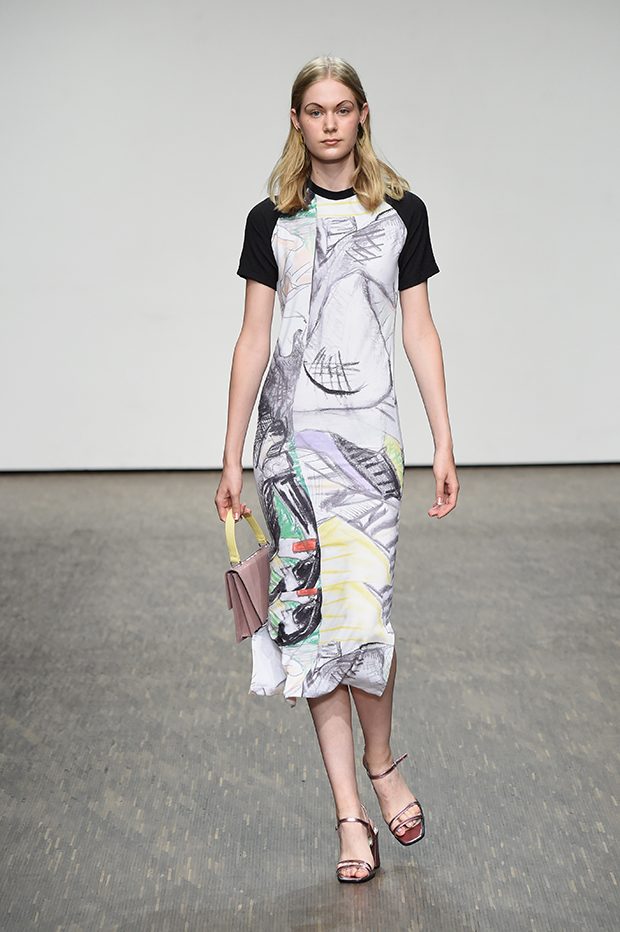 The Argentinian designer presented her Spring Summer 2017 collection at Stage Me Collectors Room on the 30th of June 2016, the third show day of Mercedes- Benz Fashion Week Berlin.
Vanesa Krongold used a wide range of fabrics. In addition to that, her very special detail- awareness deserves devotion: we noticed a creative play with sequins, ruffles and transparencies. Some pieces reminded us slightly of the '90s, such as tummy- and net shirts.
Her colour palette consisted of various eye- popping tones, for instance lime green, violet, pineapple, pink and sky blue. Those bright hues were vividly mixed and matched. Additionally, sundry more restrained hues, for instance night black, coconut and grey were shown.
Baseball caps and casual hats depicted the individual character of this collection. Adidas sneakers and high heels worn with socks underlined the unique charm of this collection. Moreover over- sized creole earrings and golden necklaces were worn as statement accessoires.
We will definitely keep an eye on Vanesa Krongold and on all upcoming collections!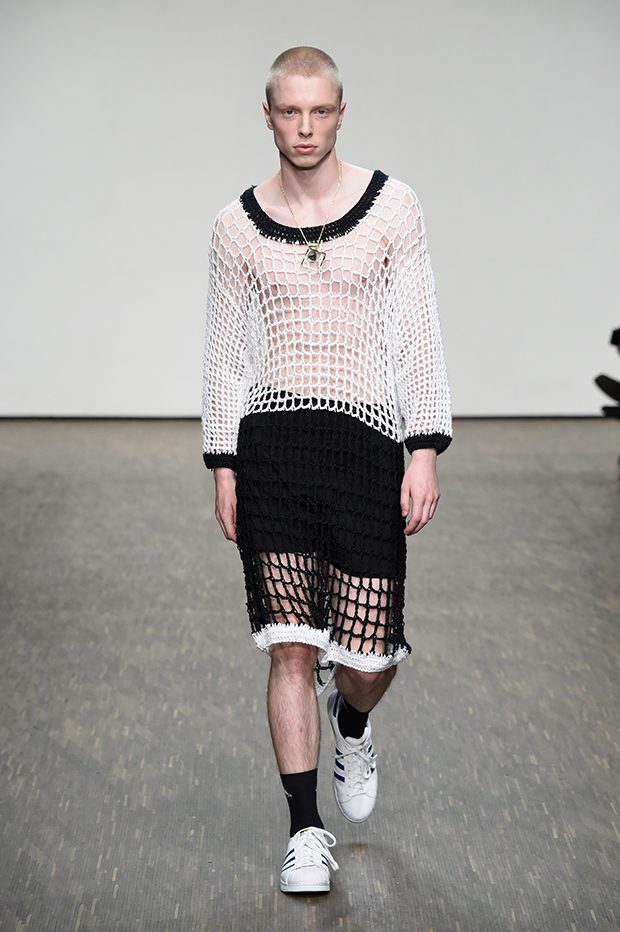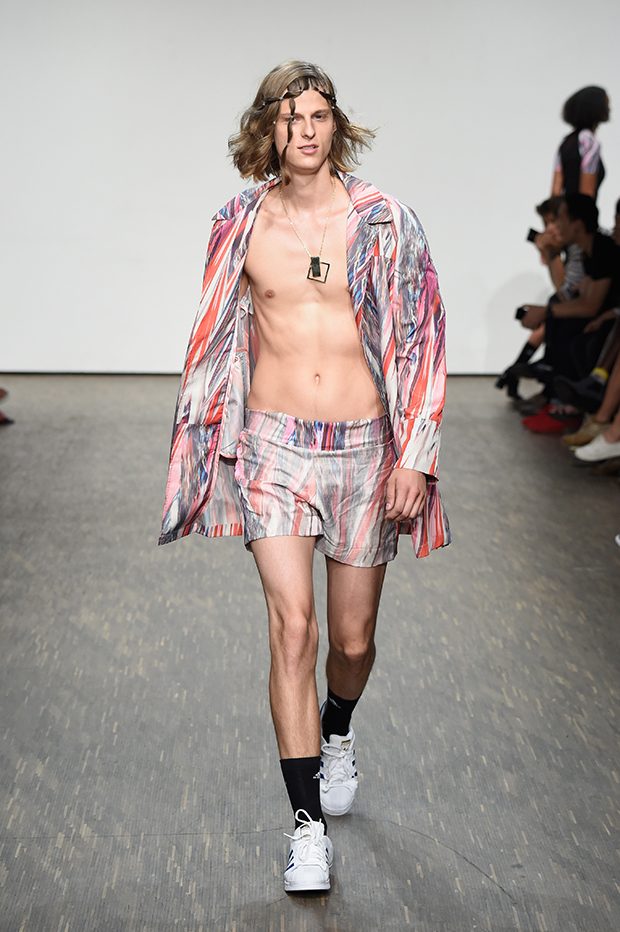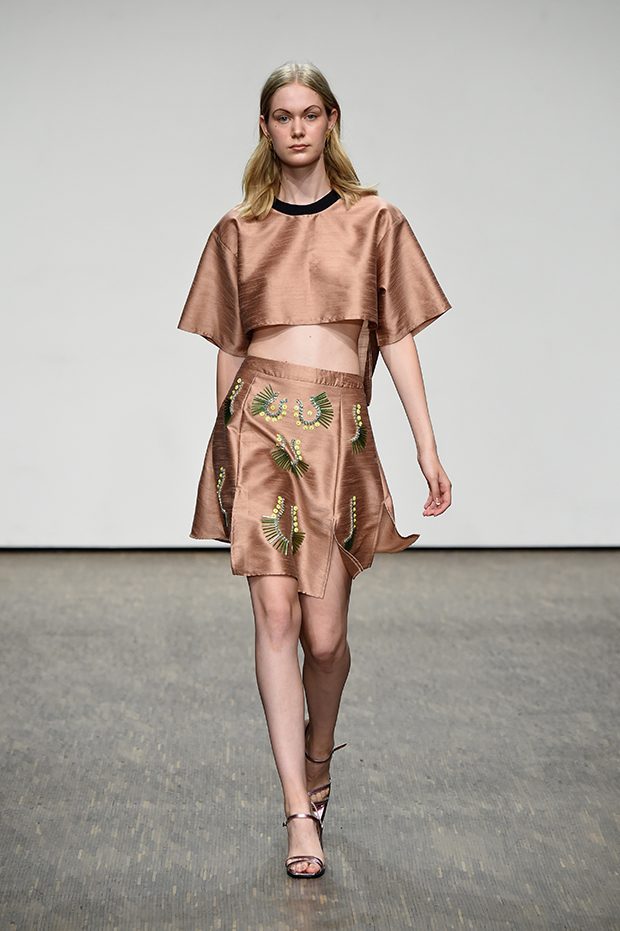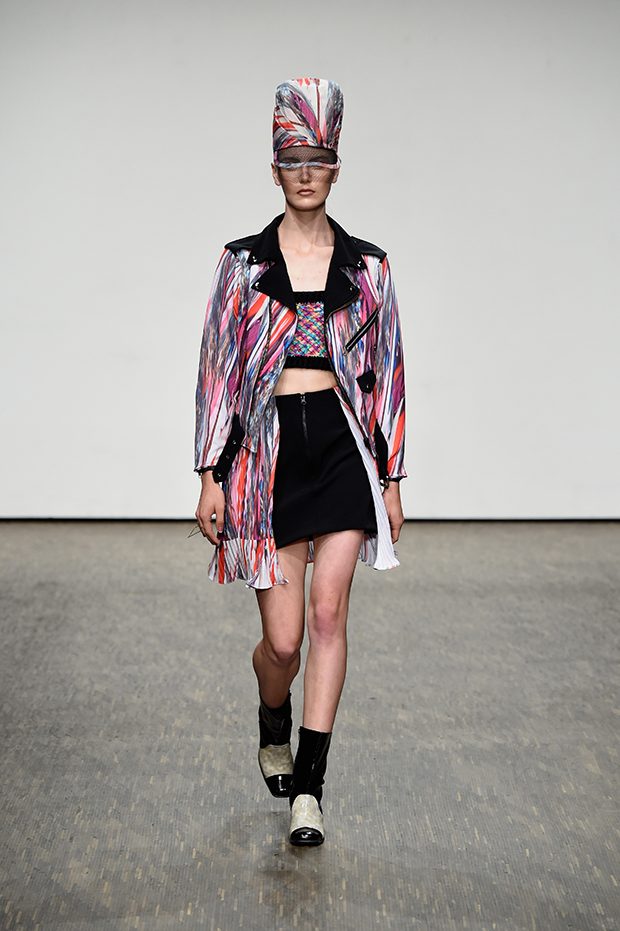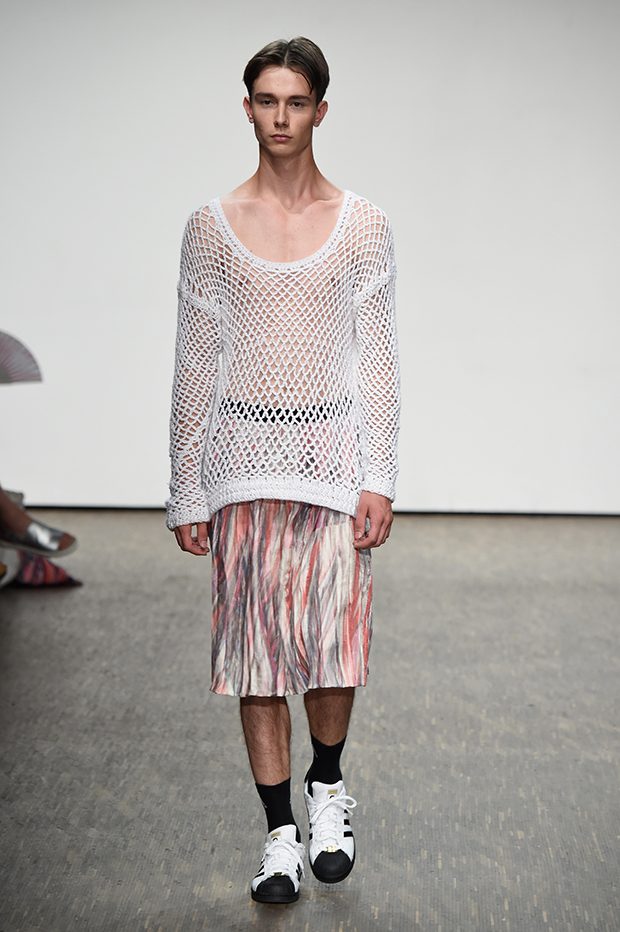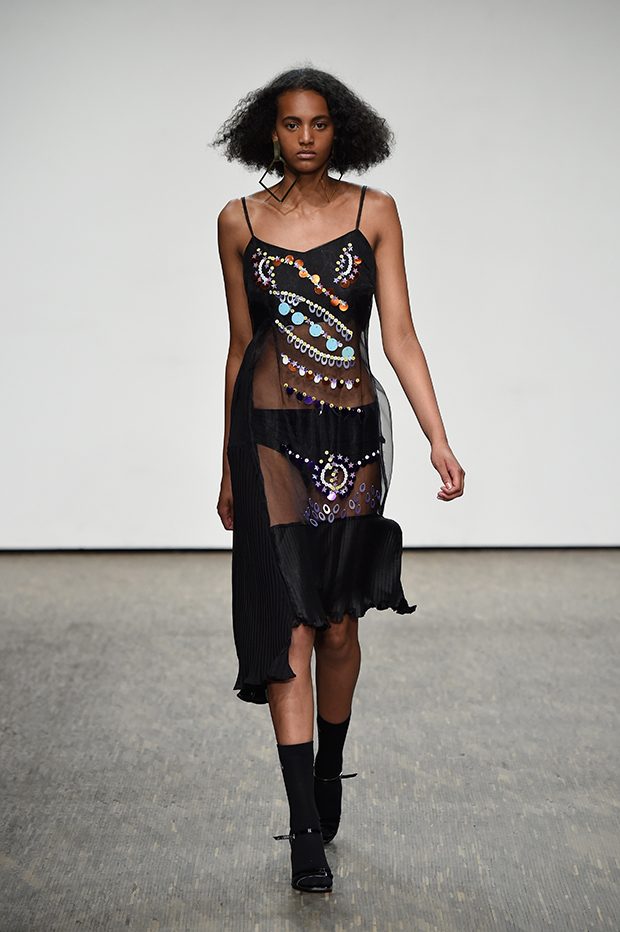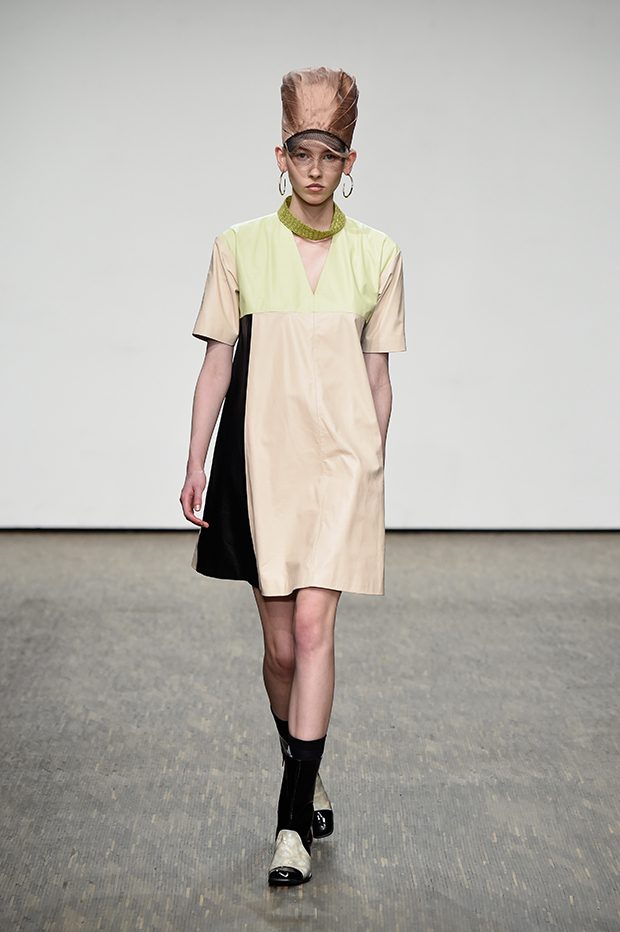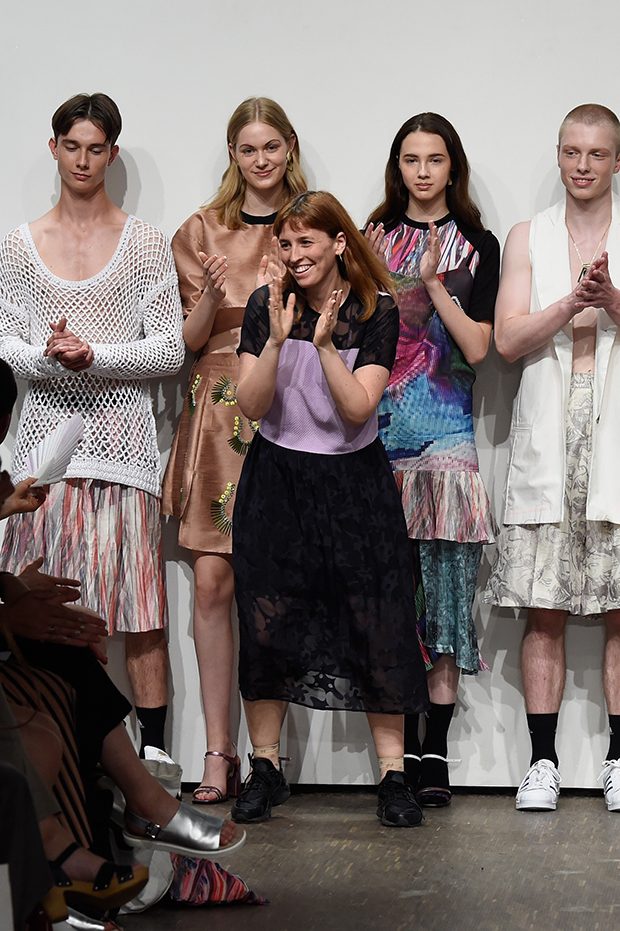 Photo by Victor Boyko/Getty Images for IMG
Review by Sussan Zeck for D'SCENE Magazine