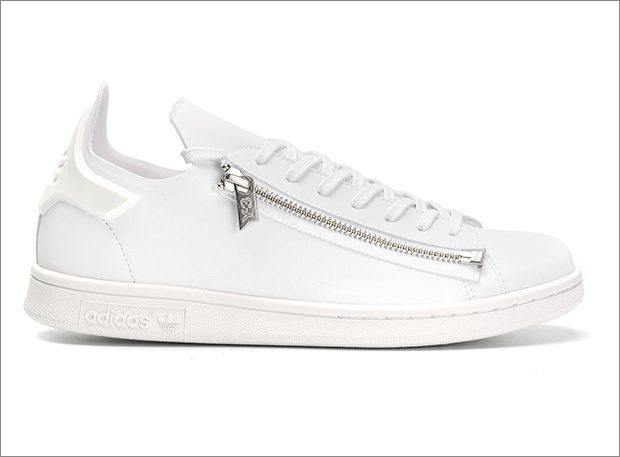 For Fall Winter 2016 adidas and Yohji Yamamoto collaborative venture – Y-3 reinterpreted the iconic Stan Smith sneakers. Y-3 managed to keep the original design with adding dual-zip tongue. Zipping both zips down, removes the laces part and reveals embossed Yohji Yamamoto logo.
See more after the jump: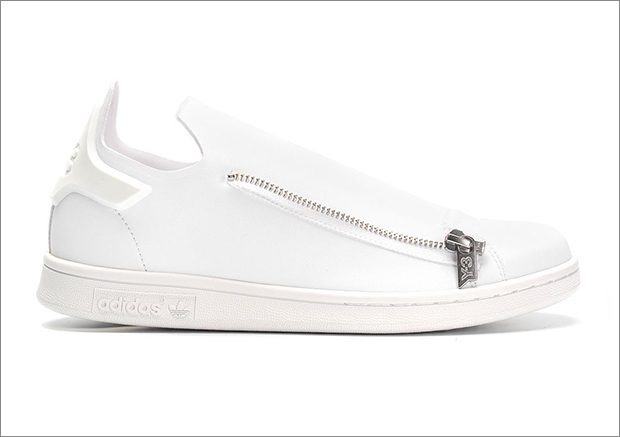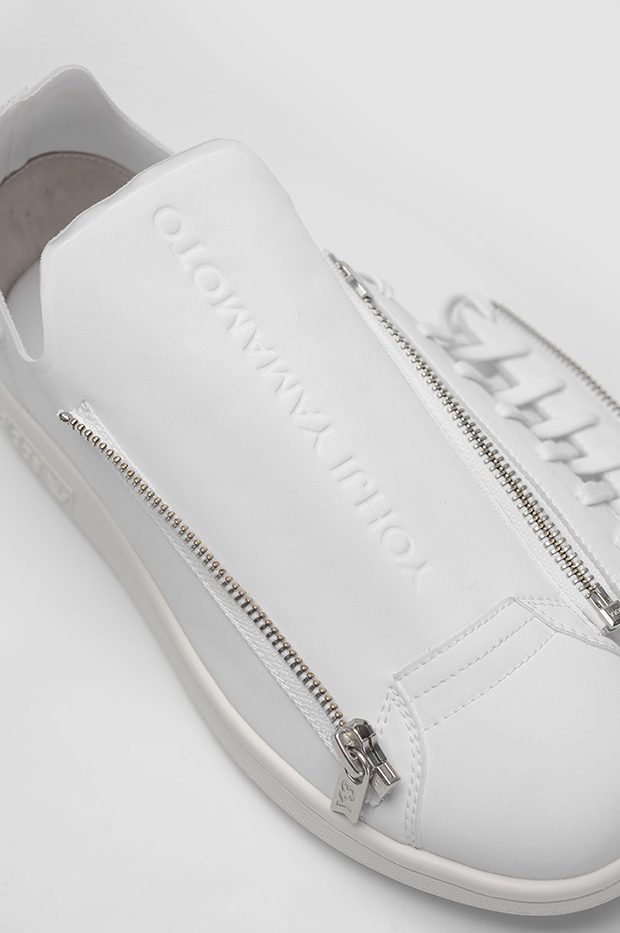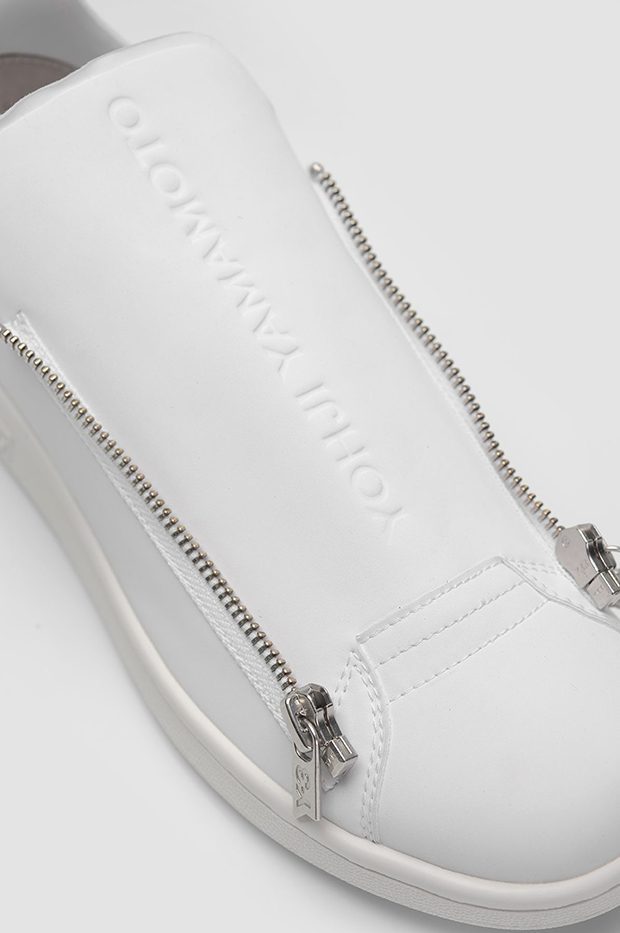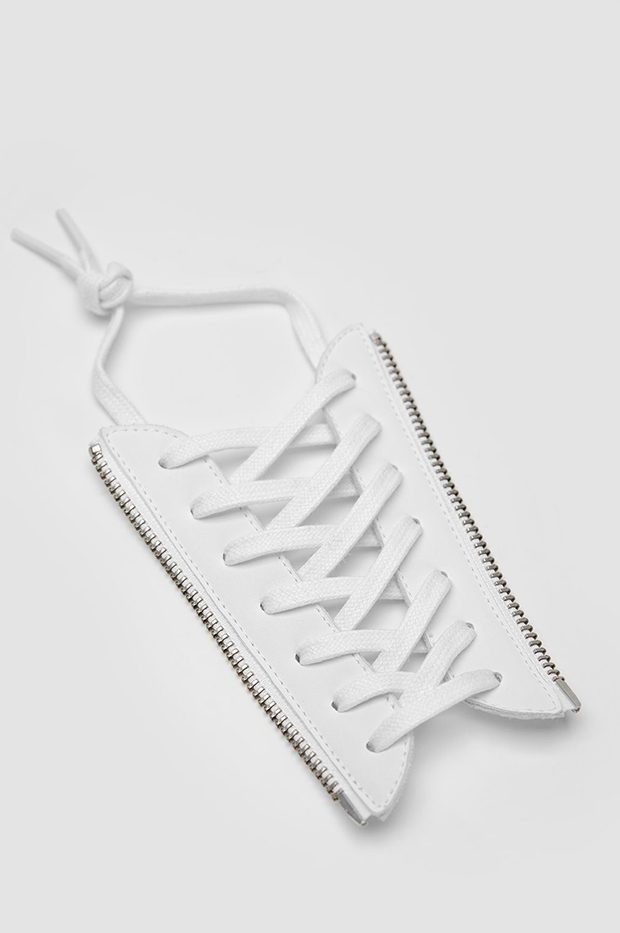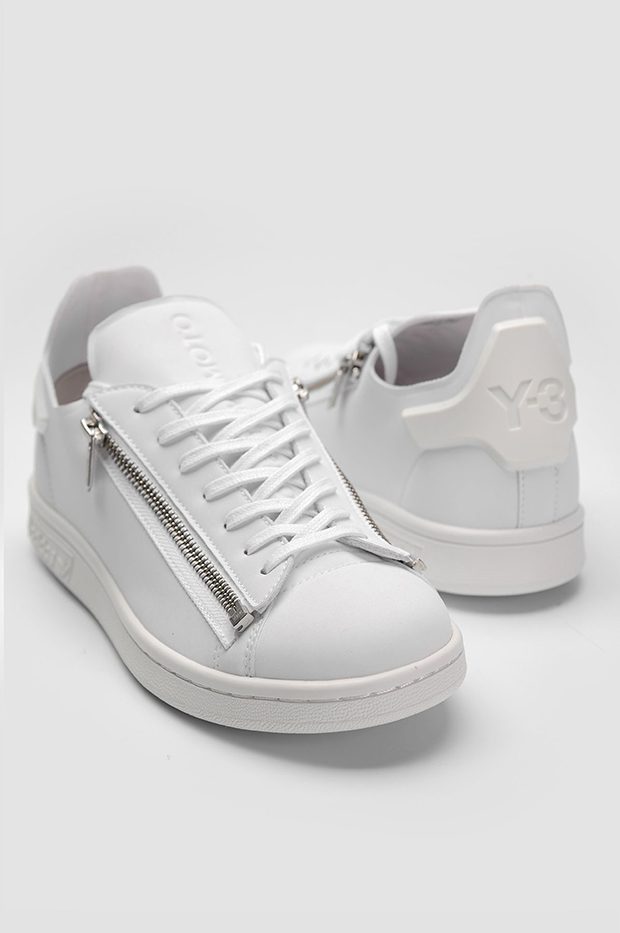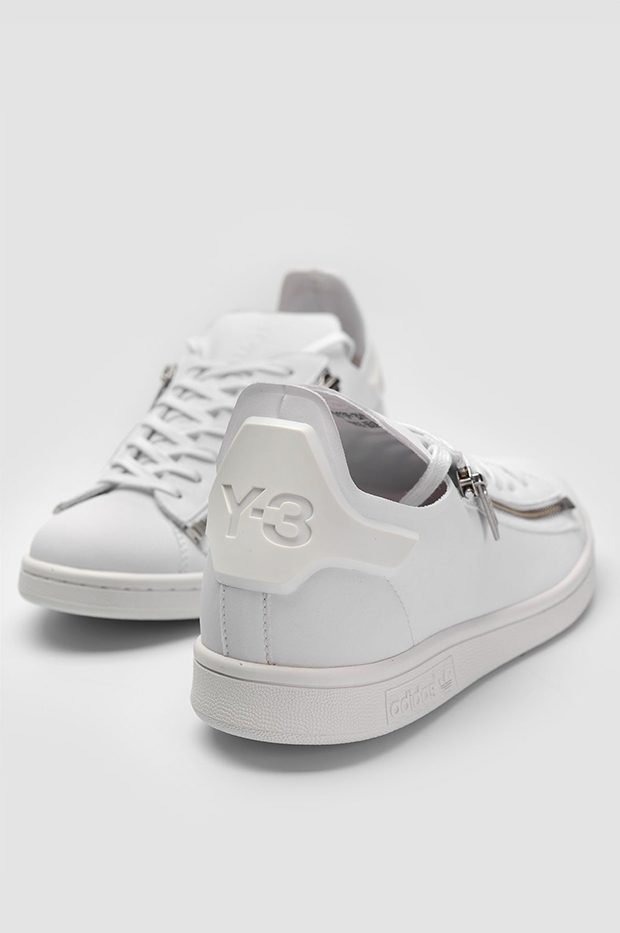 The Y-3 label created in collaboration with the legendary Fashion Designer Yohji Yamamoto and ADIDAS is simply said on the peak of its success, reshaping the way contemporary designers are influencing modern day sportswear. The collaboration started little over fourteen years ago, little did Adidas and Mr. Yamamoto know their experimental project is to become one of the most talked about projects between a fashion and sports label.
The first collection was presented in October 2002 with both men's and womenswear under one roof. The Y in the name itself stands for Yohji Yamamoto while the 3 reminds of the Adidas logo and the three stripes shaping the iconic symbol and all over the signature of Adidas.
To this day the label has presented an inspiring marriage of sports and design, pushing the boundaries of contemporary sportswear. The Stan Smith Y-3 Design is available on Wrong Weather.