Miuccia Prada once again captures the spotlight of Milan Fashion Week with her latest PRADA collection, the Spring Summer 2017 womenswear season exploring the sentiment of label's DNA. Once again PRADA teams up with the AMO the design studio of the world renowned architecture practice OMA.
The set for the Prada Women's Spring/Summer 2017 show was conceived by AMO as layers of diverse architectures. The new space is built over the remnants of the previous season which serve as both a foundation, and visible background, for the current scenography. The central space has been cleared to accommodate a linear structure that divides the room and amplifies its proportions. A straight ramp elevated above the floor serves as the catwalk and risers are arranged along the perimeter accommodate the guests. All the elements of the set are shroud in an expanded-metal layer forming an abstract configuration of overlapping mesh. The underlying framework remains visible through the cladding and is revealed with Cartesian precision. Lights filter through the mesh creating a pale glow. – from PRADA
The striking set also included film installation prepared by director David O. Rusell brought in collaboration with NYC based design studio 2×4. The video wall included clips from the PAST FORWARD short film a soon to be released new collaboration between Miuccia Prada and David O. Rusell. The full film will see its premiere in Los Angeles in November to be featured afterwards on Prada's official web page.
See more of the collection and the set design after the jump: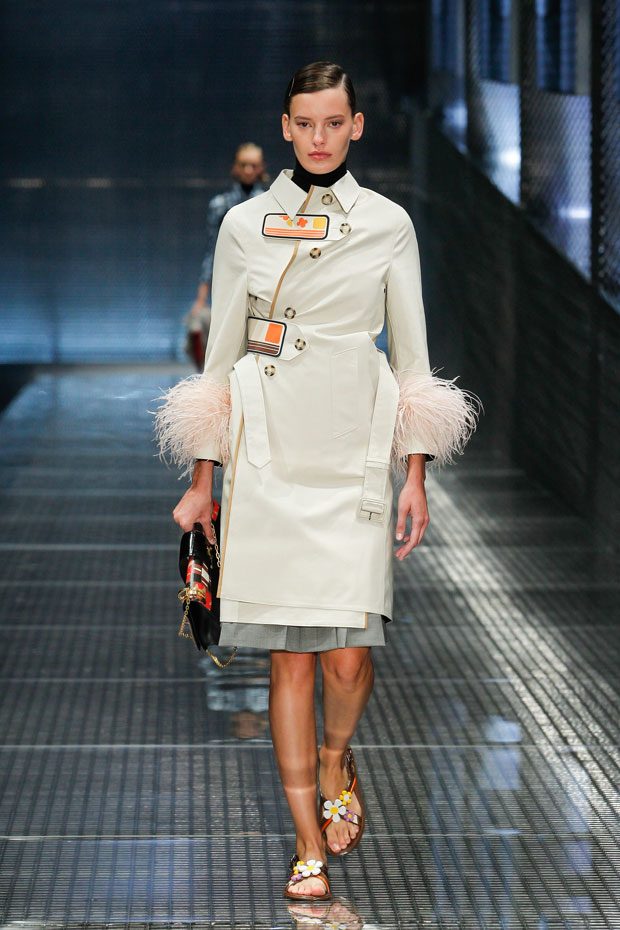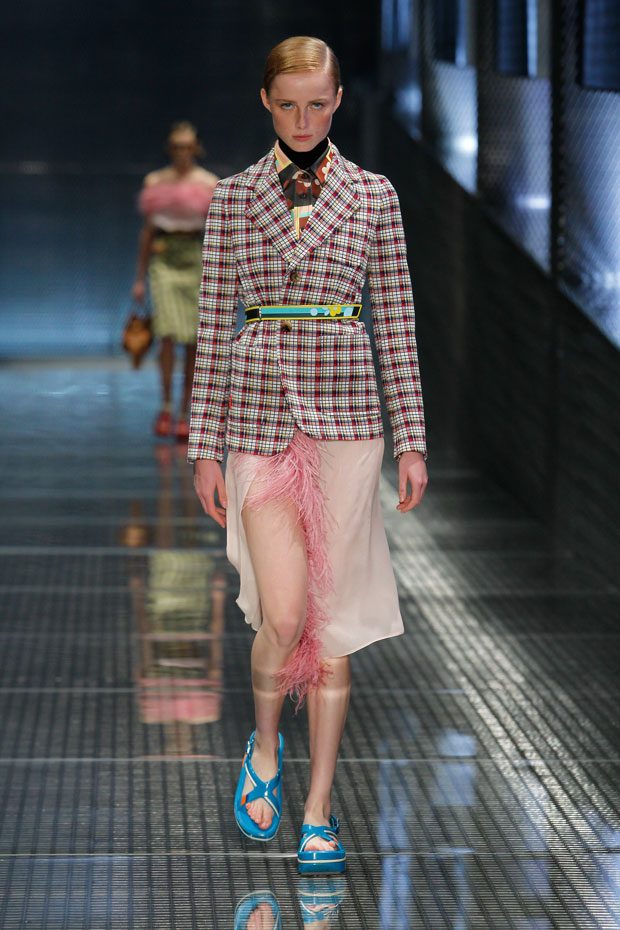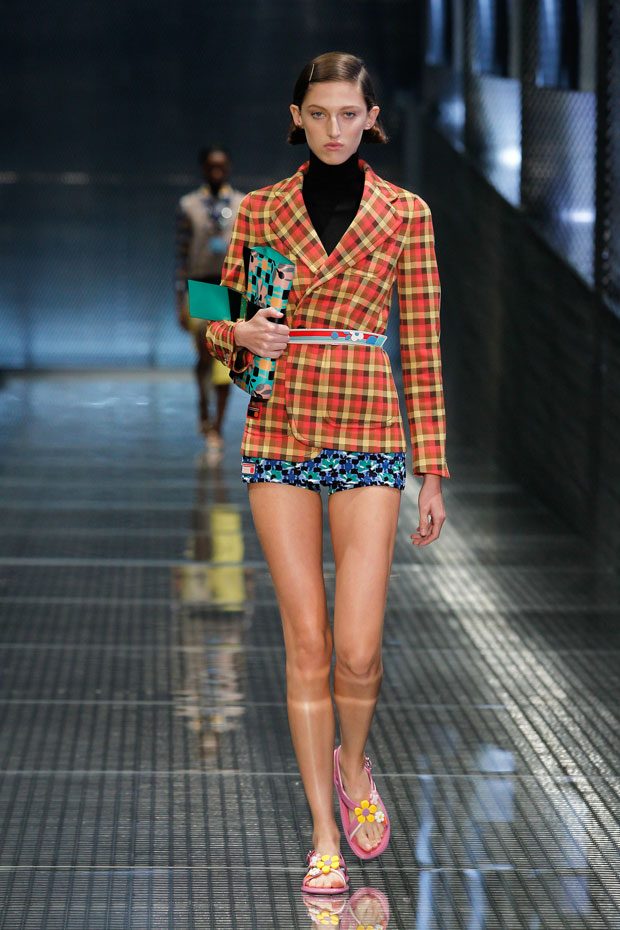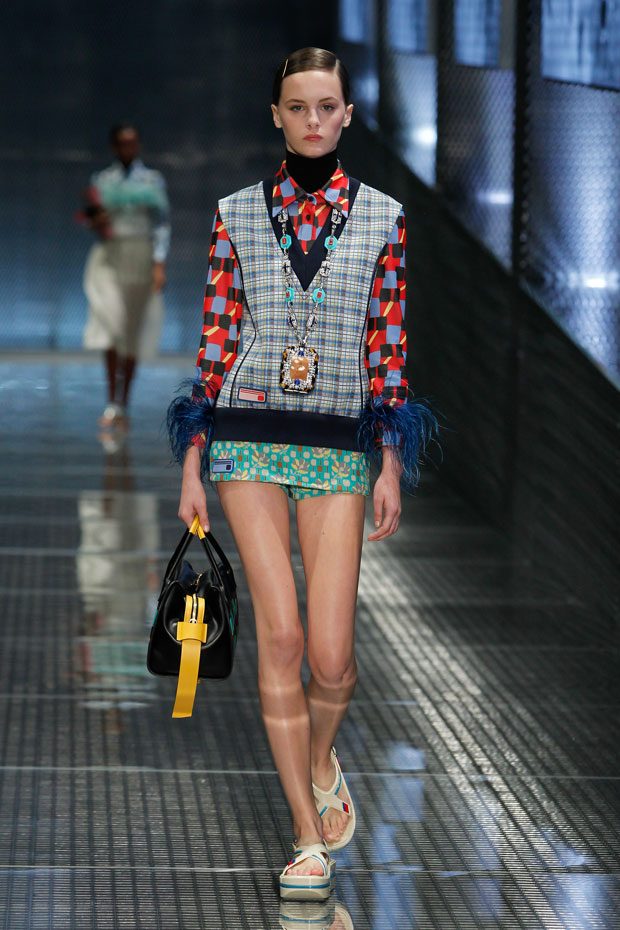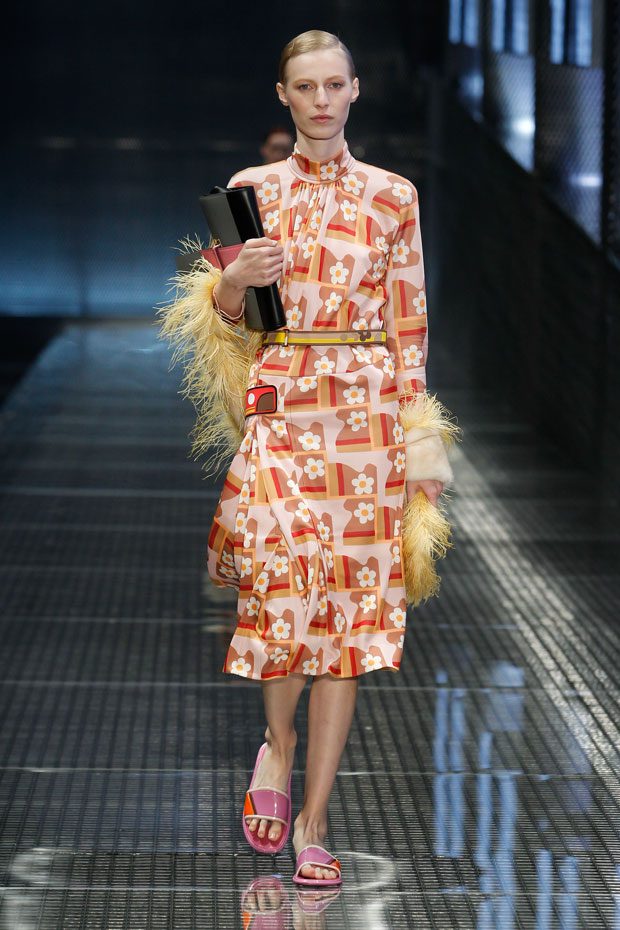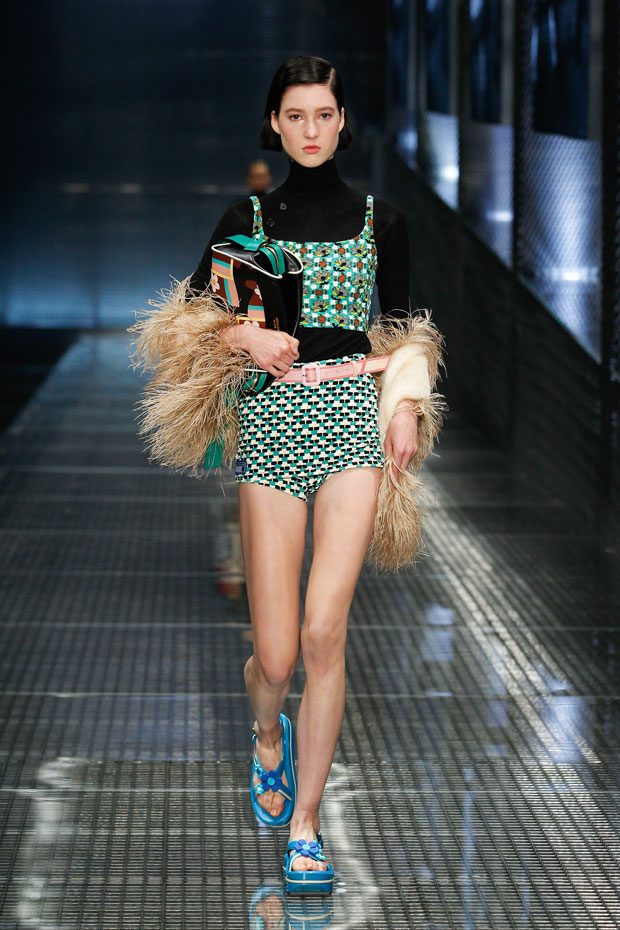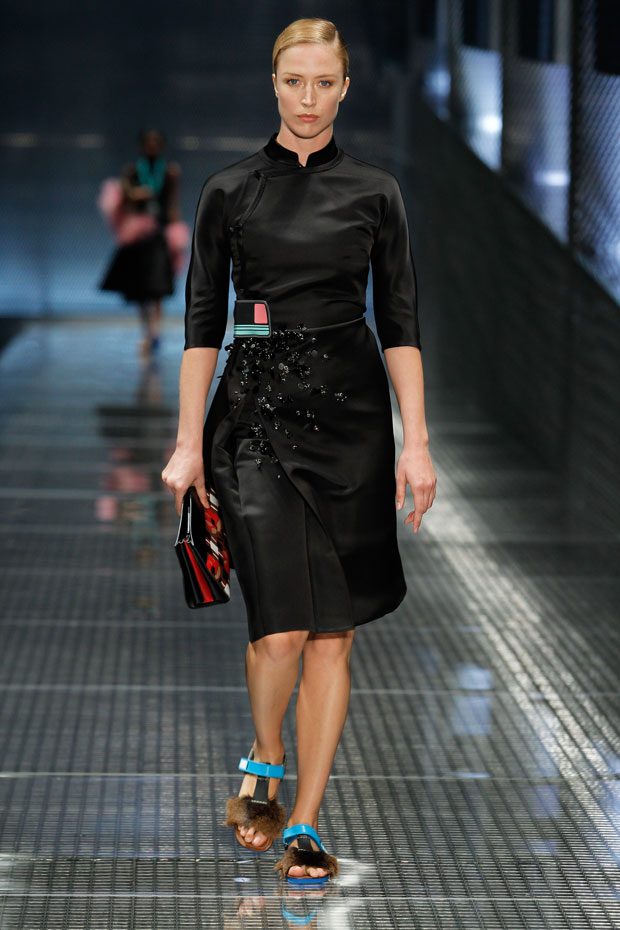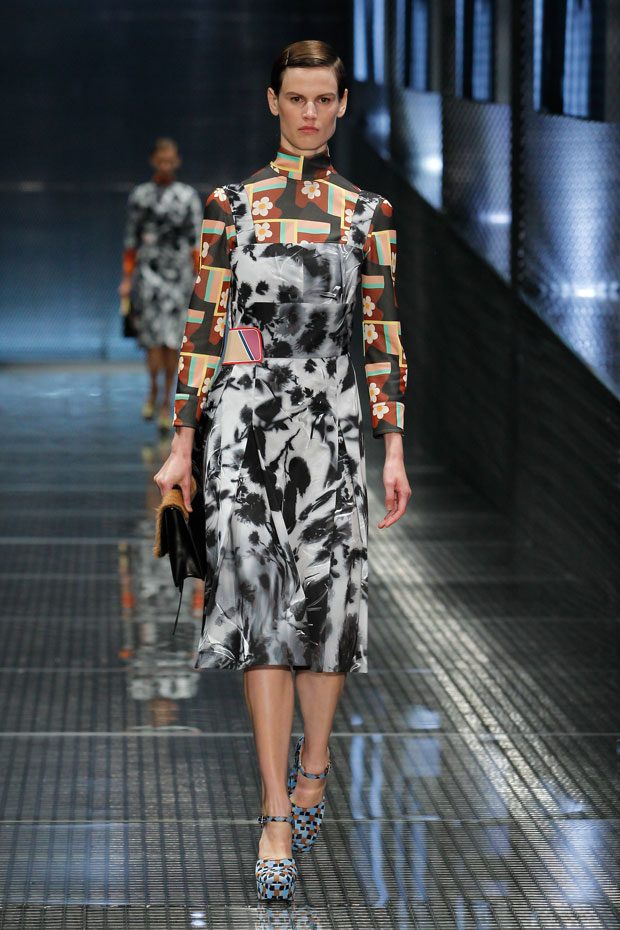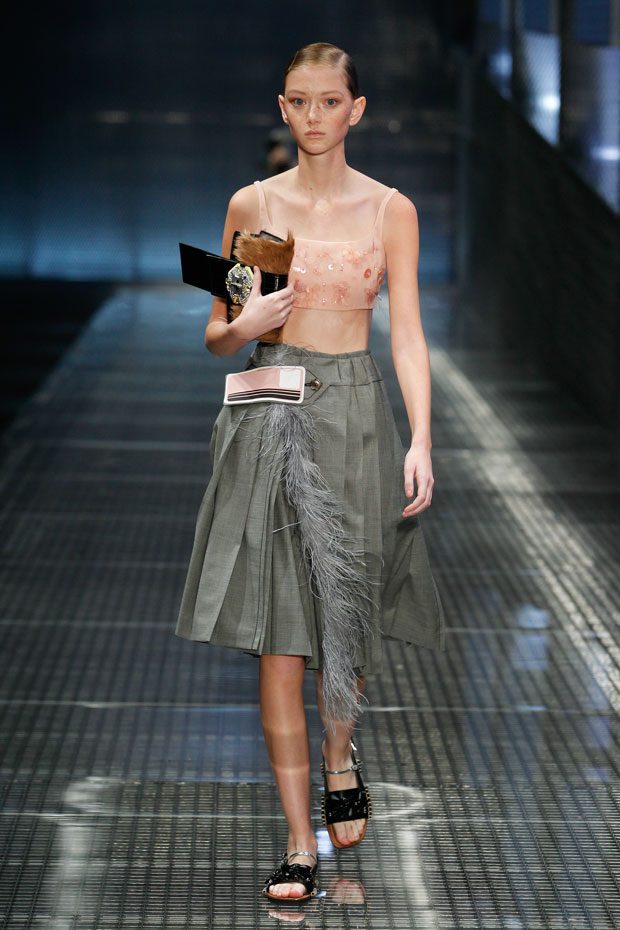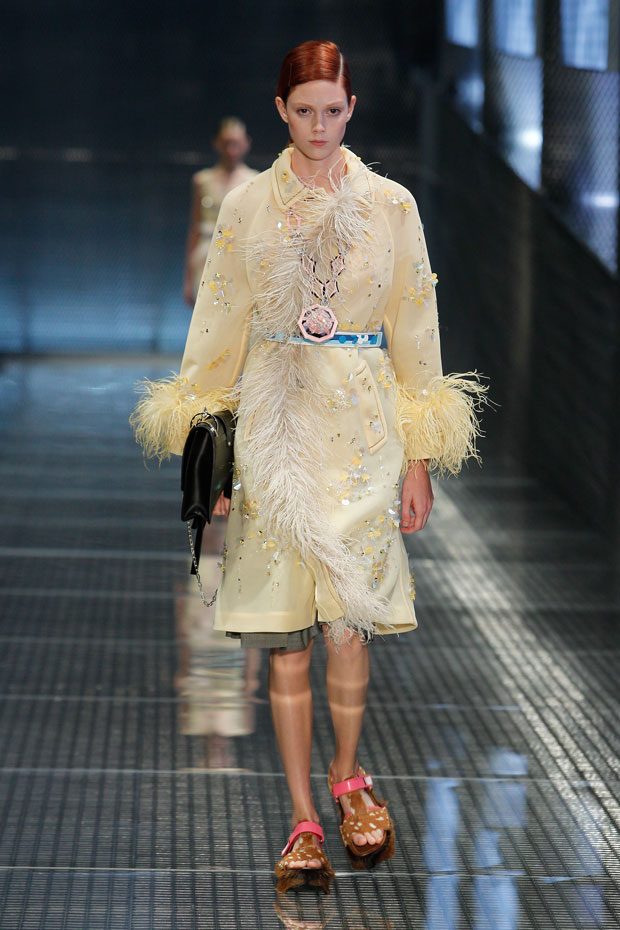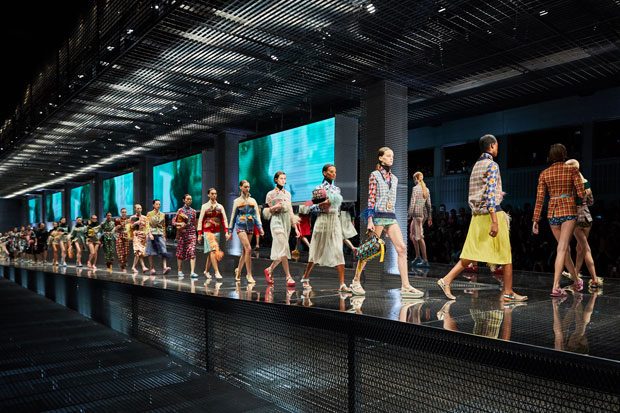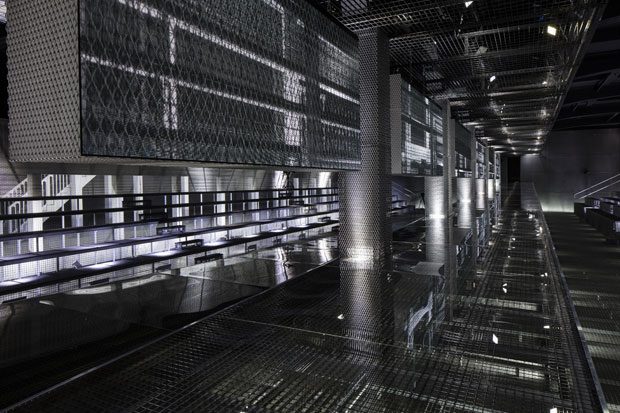 All Images Courtesy of PRADA