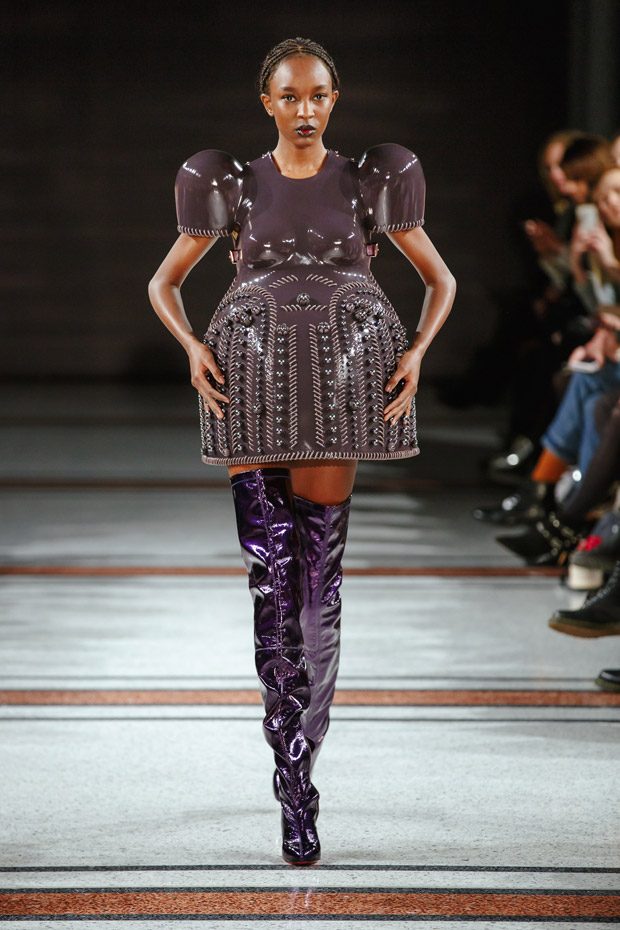 Austrian designer Marina Hoermanseder presented her Autumn/ Winter 2017/18 collection in the afternoon of the 19th of January 2017, the third show day of Mercedes- Benz Fashion Week Berlin. As location, Royal Telegraph Office in Französische Strasse, the heart of Berlin Mitte, was chosen. That sophisticated location was the perfect addition to the collections' mesmerizing international flair. Her compelling creations were something we had not witnessed in any other show before- slightly surreal, strong, they felt both worldly and divine. Contrary elements were often paired in one look, for instance strong lacque creations teamed up with ethereal, floating volants. Simply smooth! Elements that were inspired from the Victorian Era and the subtle opera world were paired with rather strong, statement elements. Expect the unexpected!
In her Autumn/ Winter 2017/18 collection, Marina Hoermanseder stayed true to her significant style but interpreted certain ideas in incredibly innovative, refreshing ways. The collections' precious pieces contained once more the labels' trademark buckles including leather straps and corsages, her fascination for orthopedics once more clearly shined through. That creative play between Haute Couture and extravagance could be noticed in various of her previous collections. Albeit in her Autumn/ Winter 2017/18 collection, she additionally used a variety of darker, mysterious hues, for instance night black and plum. Magic. Mysterious. Mesmerizing.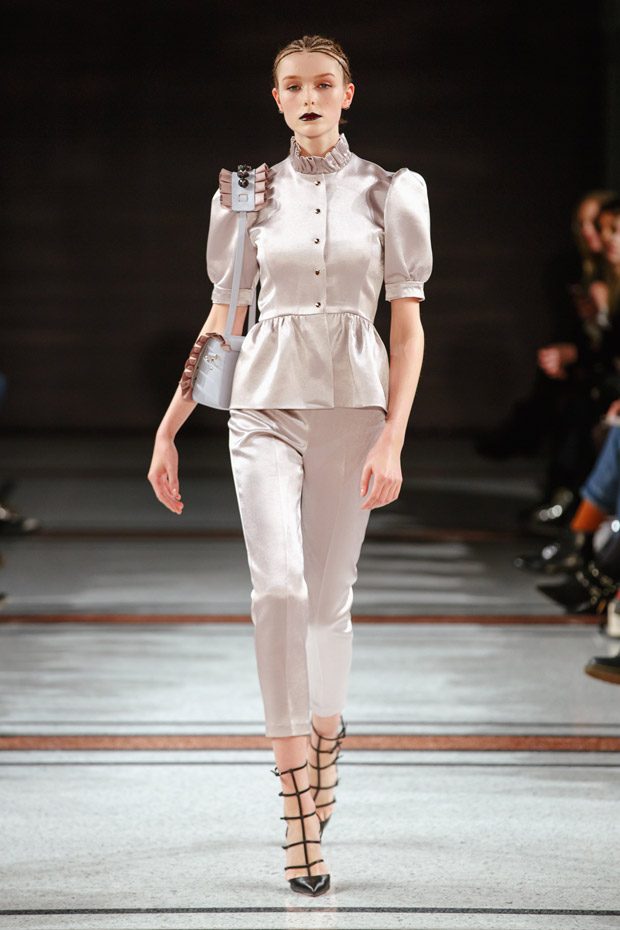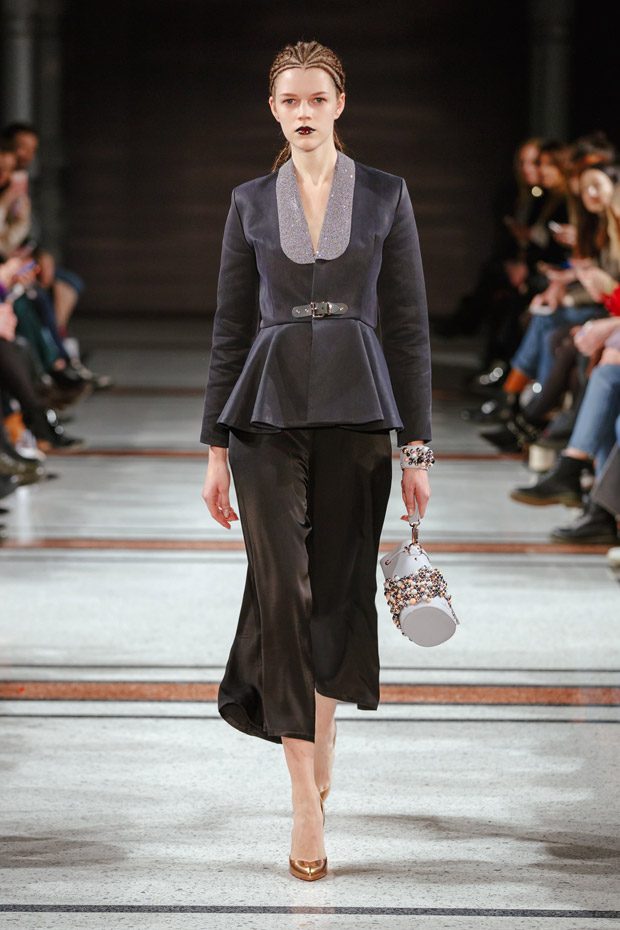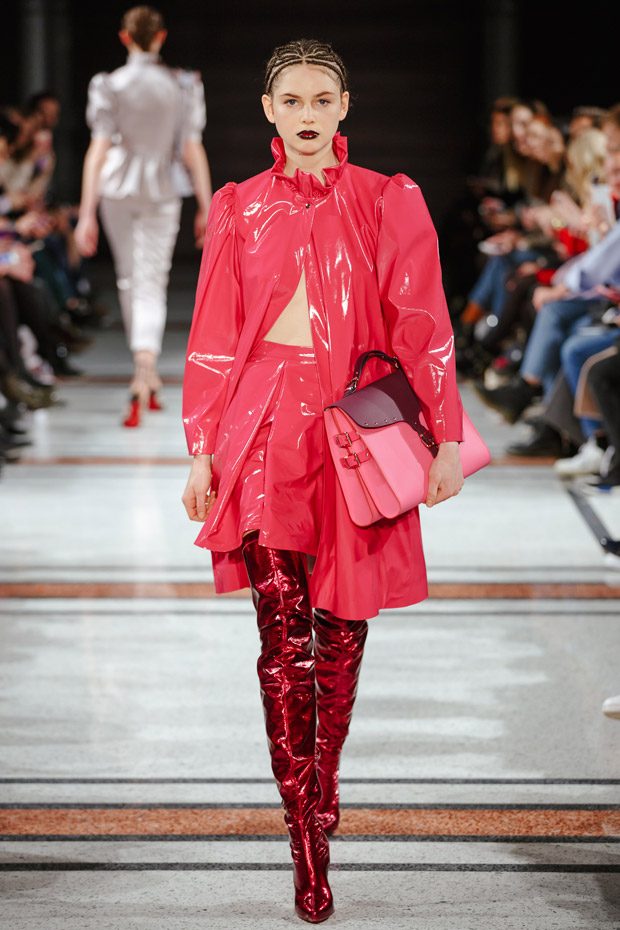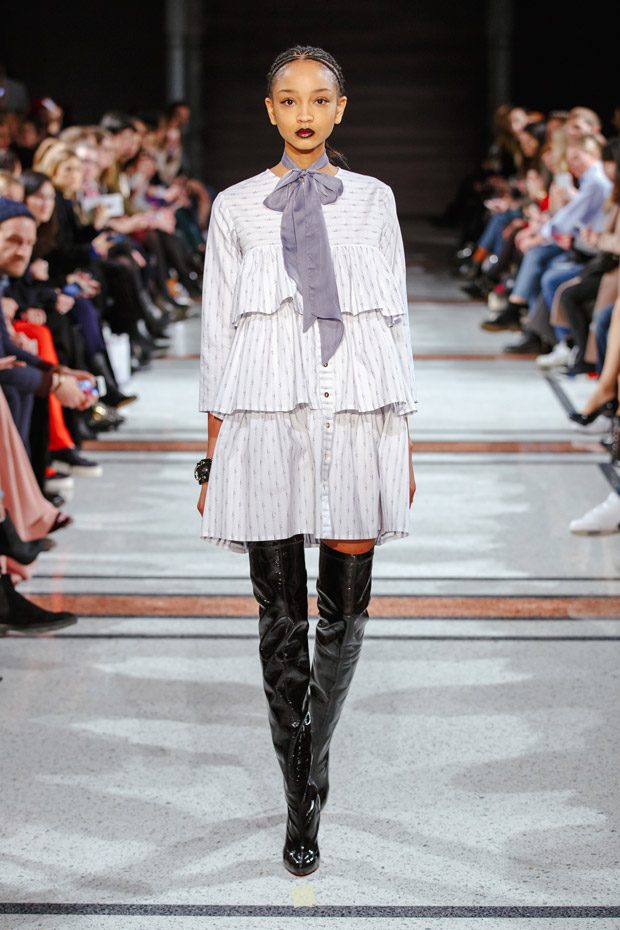 Her vivid mix and match of various fabrics, for instance velvet, leather and lacquer definitely deserves devotion. It was highly inspiring to watch and gave the collections' pieces their very unique approach. The most particular drapings, frills, bow details and over- sized volumes are another highlight of this collection. A constant play with transparencies could be noticed throught the collection; Swarovski pearls and crystals let the creations sparkle and shine. Absolutely astonishing!
In addition to those striking looks, overknee boots and exquisite capes were chosen. For the fourth season, Christian Louboutin was the runway shows' sole footwear sponsor.
The hair of the models was worn braided which underlined the fancy, severe character of these looks. The make- up was kept in grunge style, with focus on dark lips.
We left the show with lots of inspirations and impressions and we will definitely keep an eye on Marina Hoermanseder and all upcoming collections!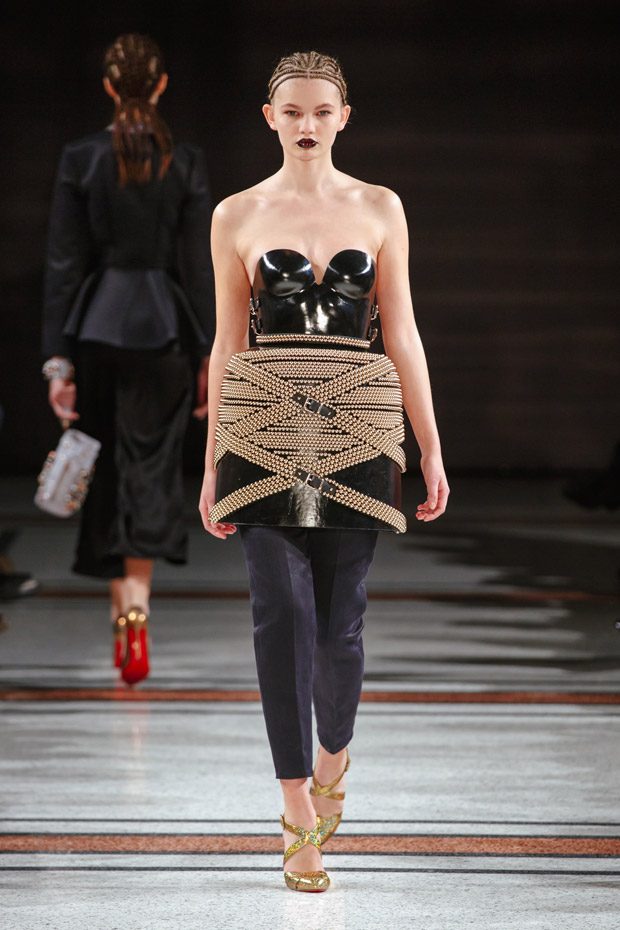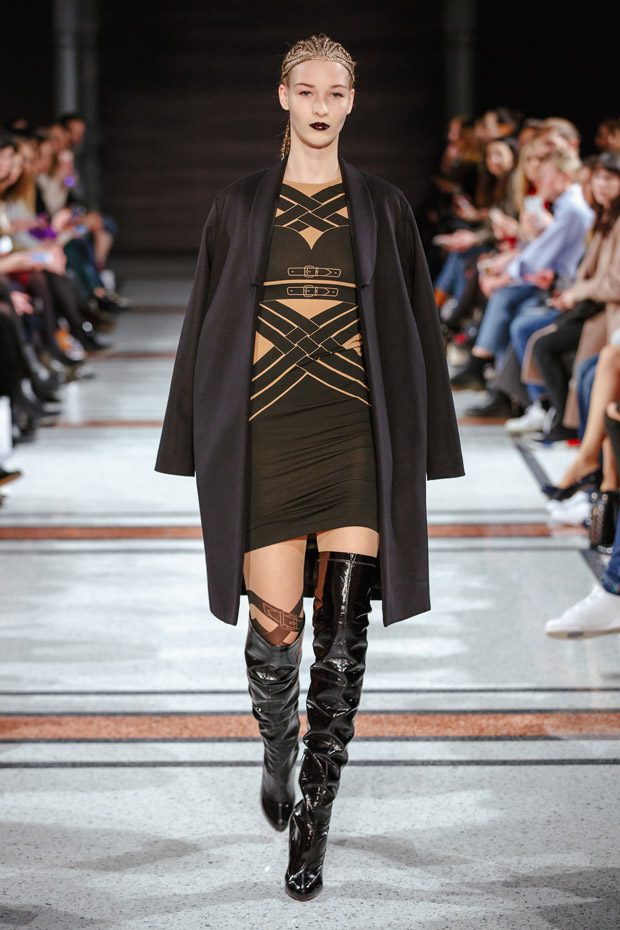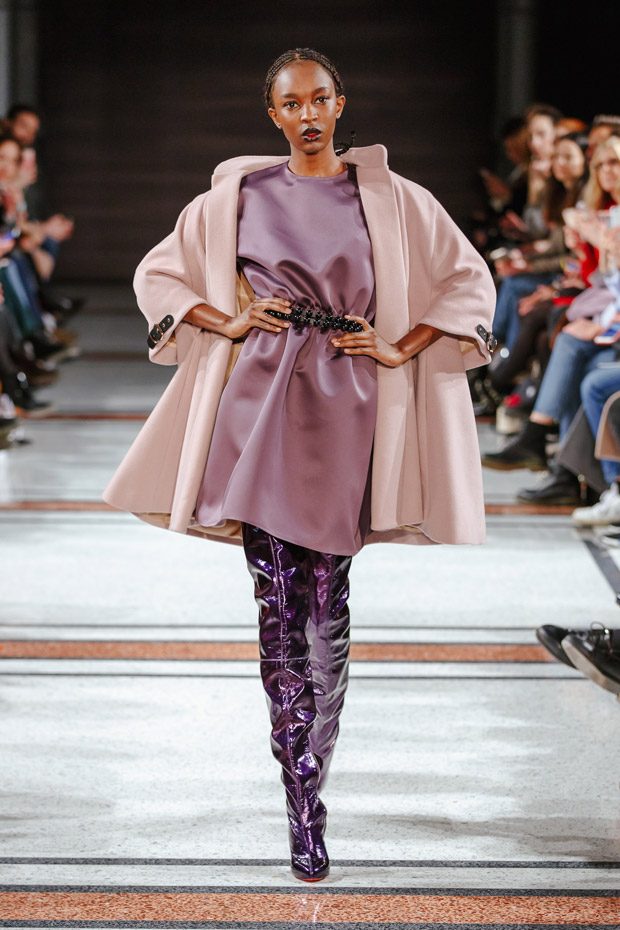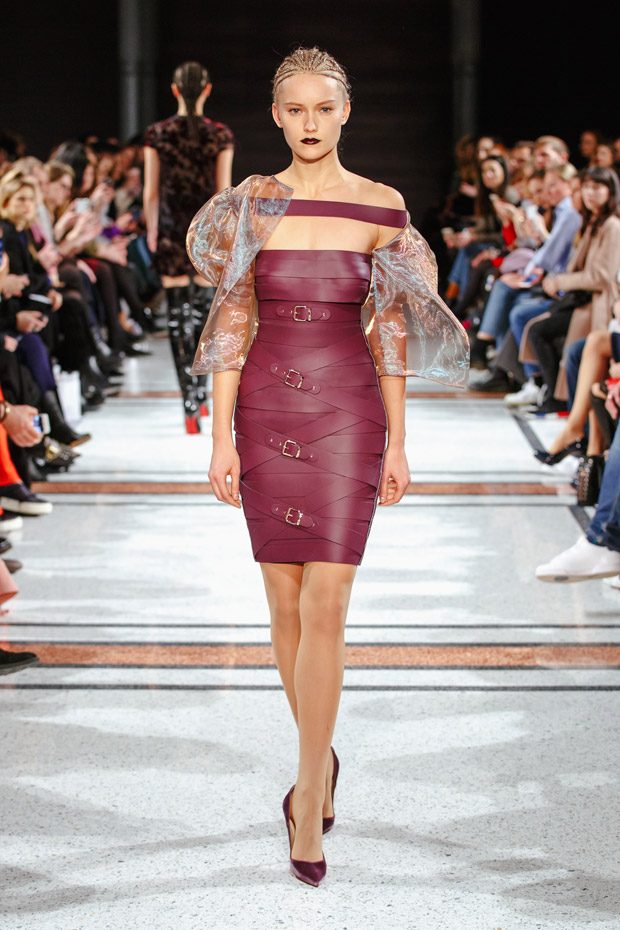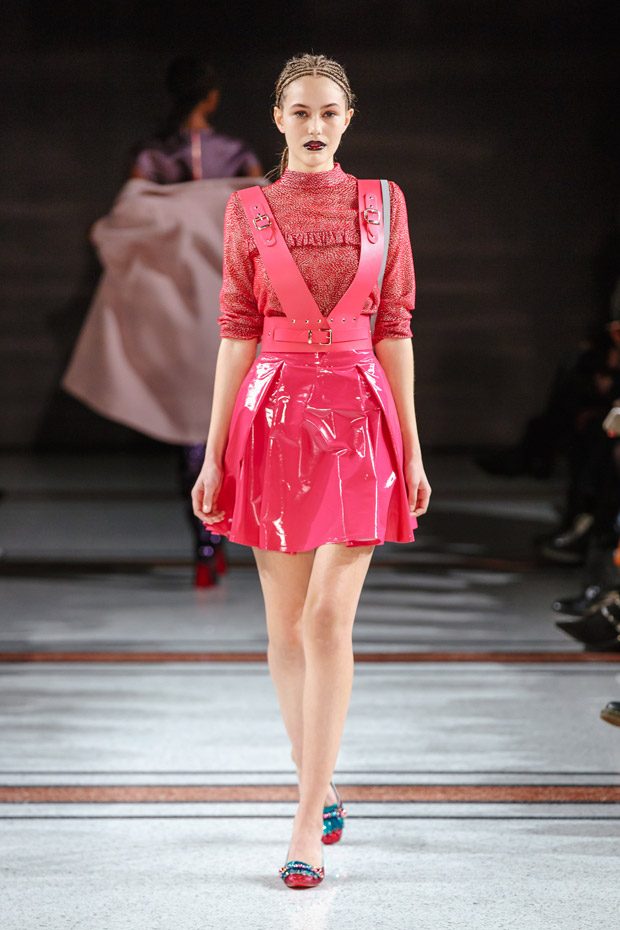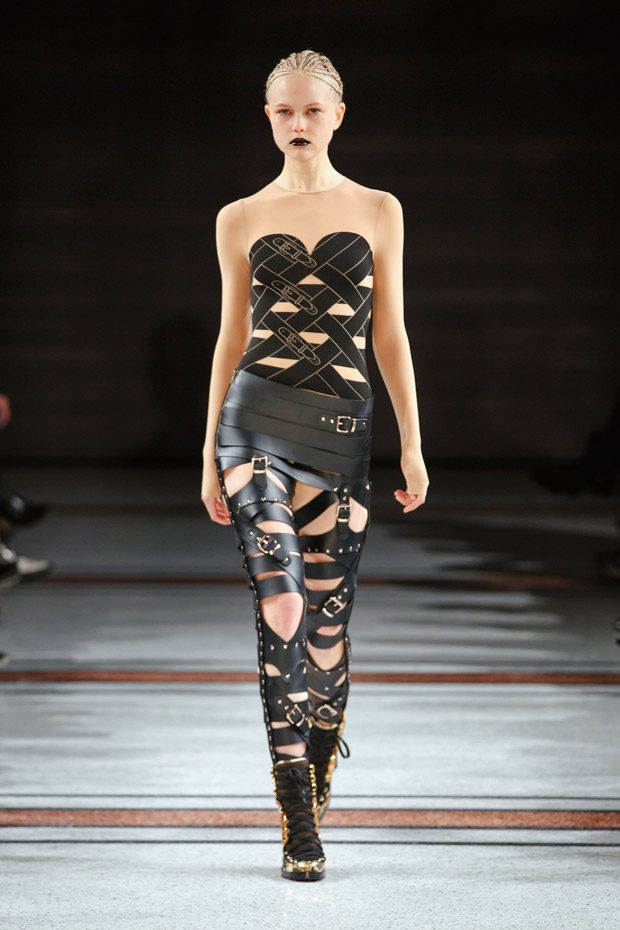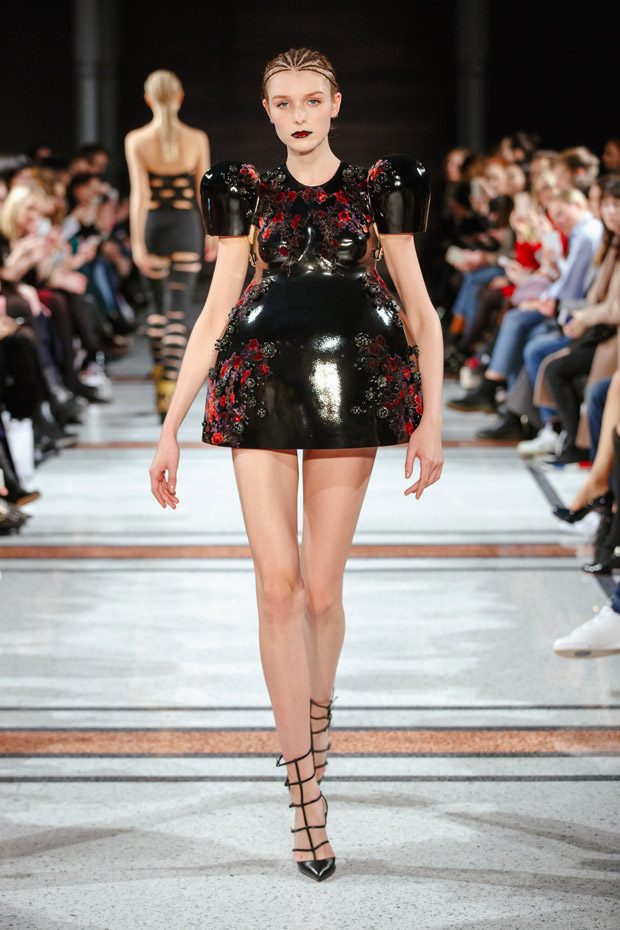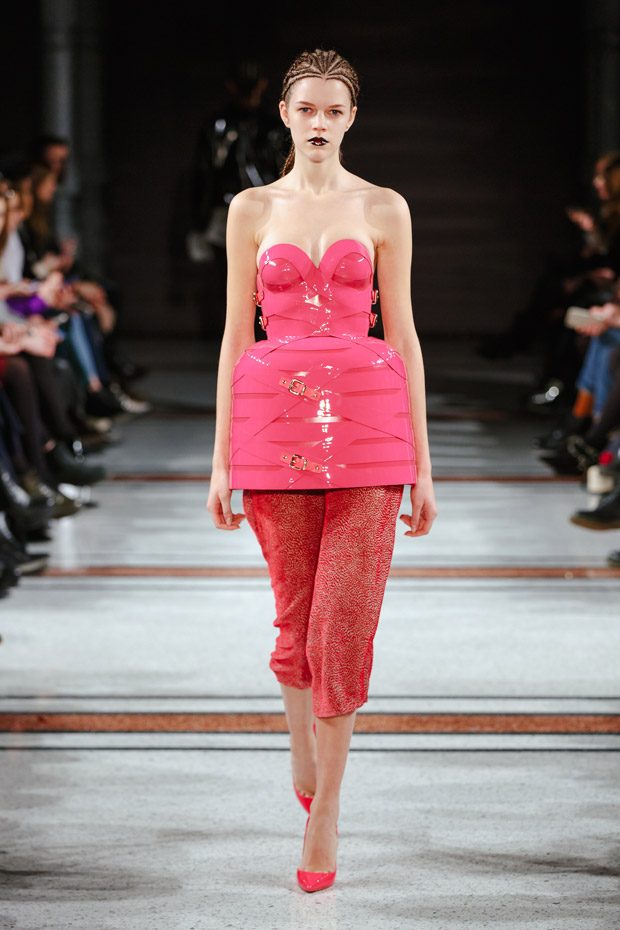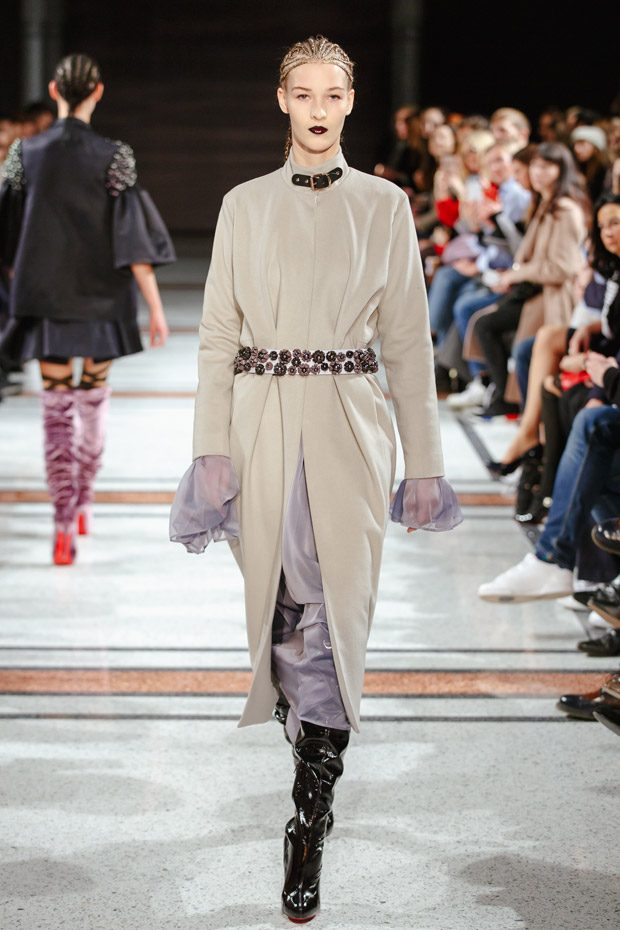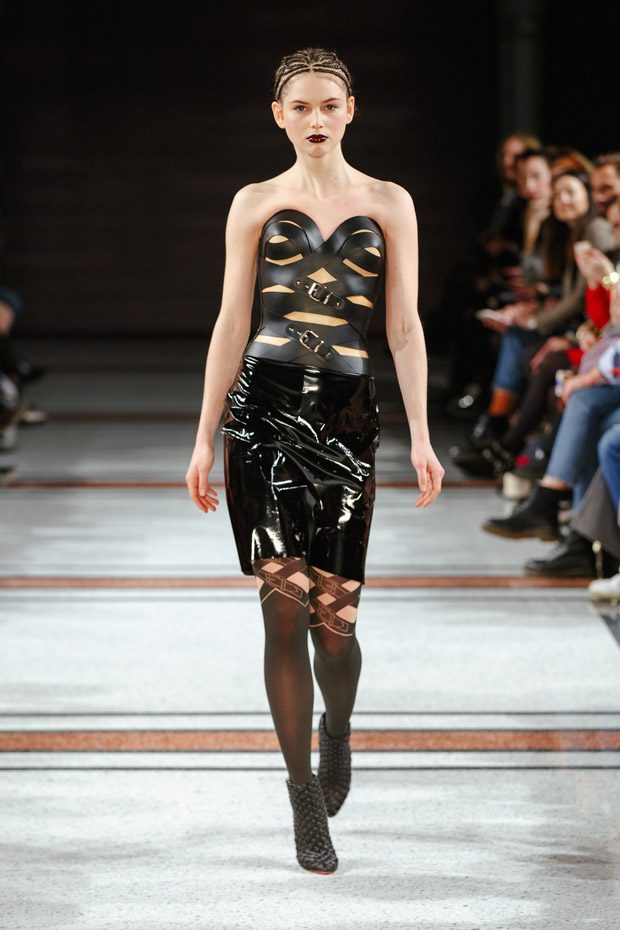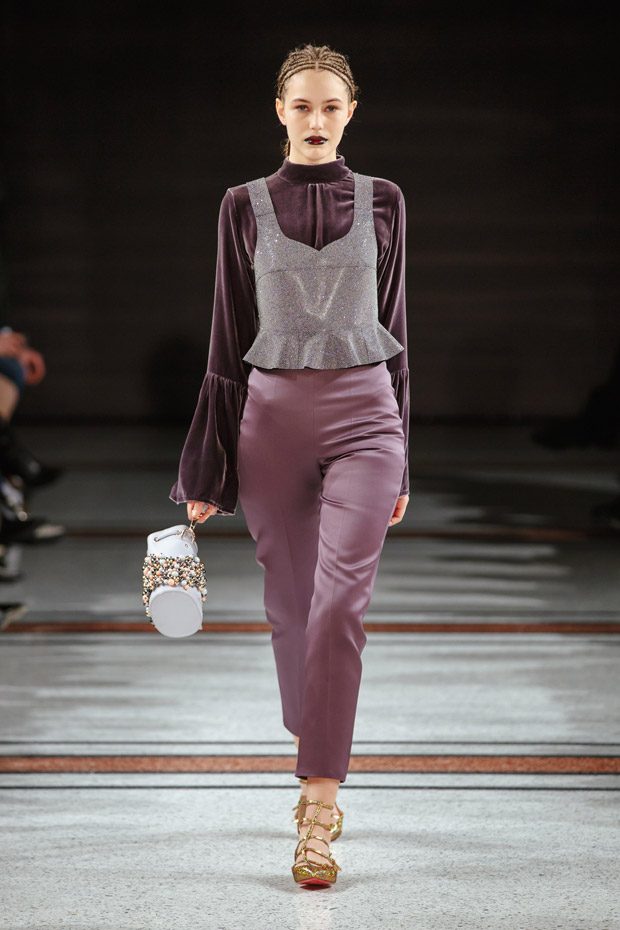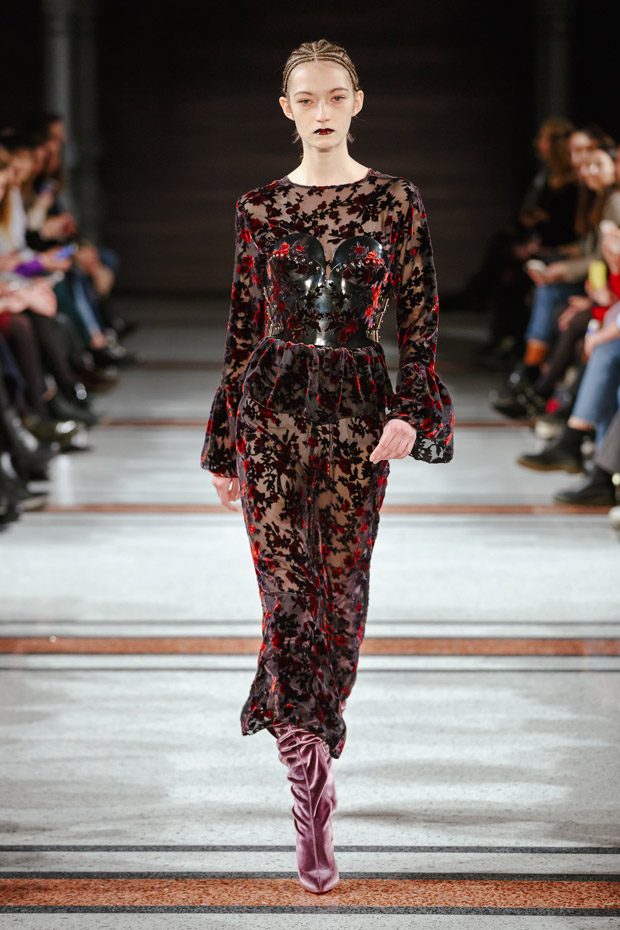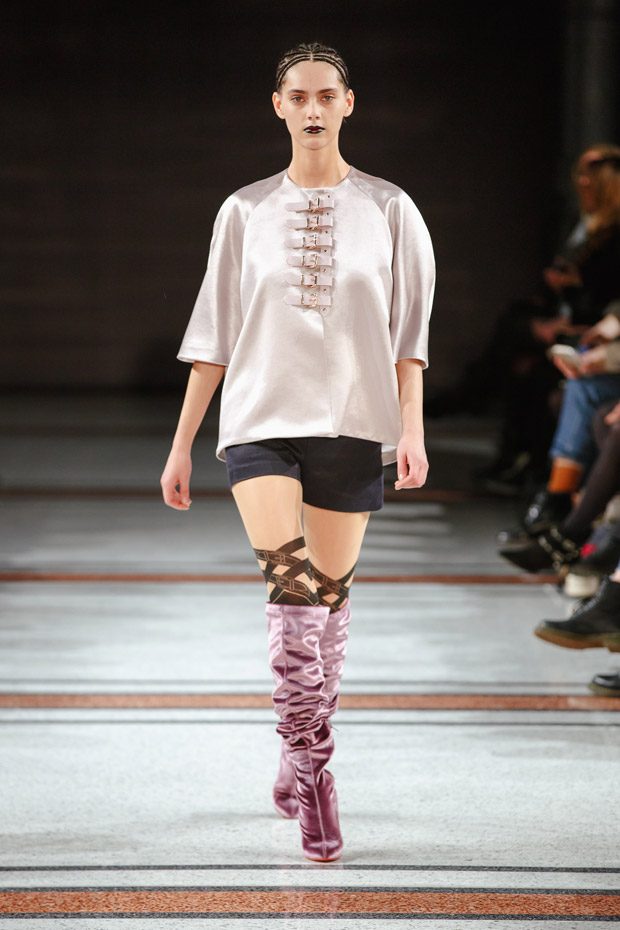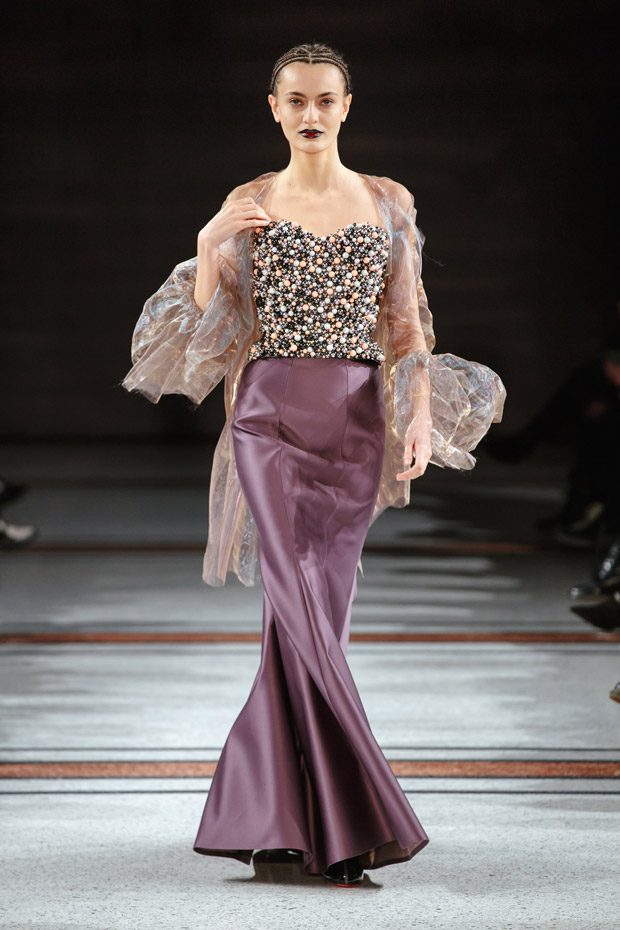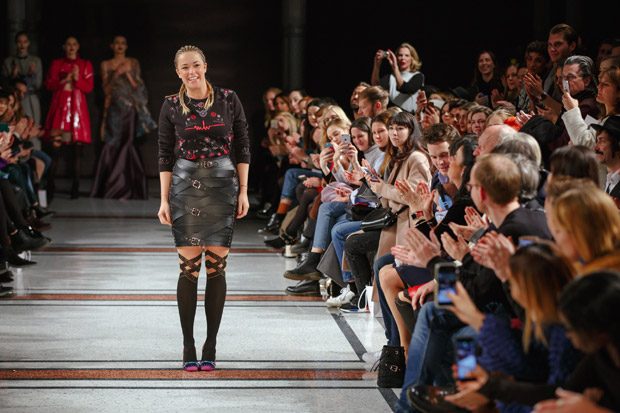 Images by ©Stefan Kraul
Review by Sussan Zeck for D'SCENE Magazine