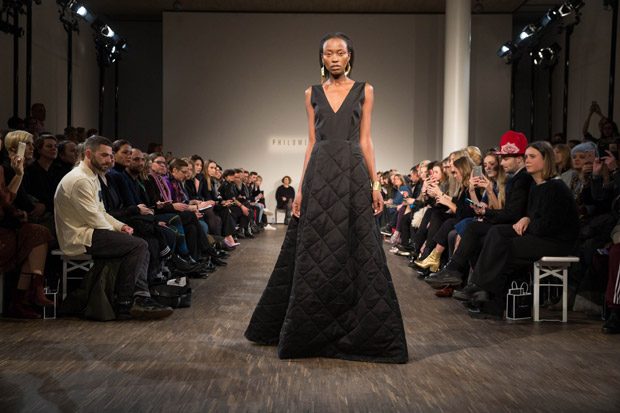 Philomena Zanetti presented her Autumn/ Winter 2017/18 collection on the 18th of January 2017, the second show day during Mercedes- Benz Fashion Week Berlin. A trio playing classical music was playing live music right before the show started. Worth of mentioning is the fact the label works without materials that contain of an animal origin such as leather and fur. Thus, also in this collection only premium materials without an animal origin such as wool or silk are used. Moreover none of the creations is processed with any unnecessary chemicals. The message behind Julia Leiferts' creations is to focus on pieces that last long and avoiding any kind of fast fashion. Environmentalism and high quality fashion are harmoniously united. Furthermore the idea behind this collection is to work from the first creation and idea until the final product. It is the perfect addition to any contemporary womens' wardrobe that appreciates high quality, sustainable products. Traditional elements are harmoniously united with modern ones. But this is way more than just any ordinary collection, it can be actually seen as the perfect addition to any modern womens' wardrobe that appreciates that ecofriendly lifestyle. "Re-evalue the good" can be described as a collection that has a preference for rather clean cuts, minimalistic details and a graceful character.
In addition to that classy silhouette choice, subtle details are added, for instance pleats. But also the collections' very unique material choice and drafts deserve devotion. Numerous of this collections' jumpsuits, suits, etui-, and long, floating dresses and blouses are focused on the waist which underlines the feminine approach. Exquisite details, such as a silk blouse that is equipped with a bow make the looks stay in mind. Simply smooth!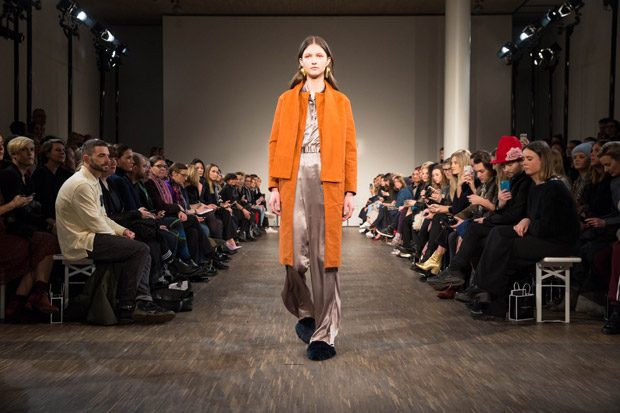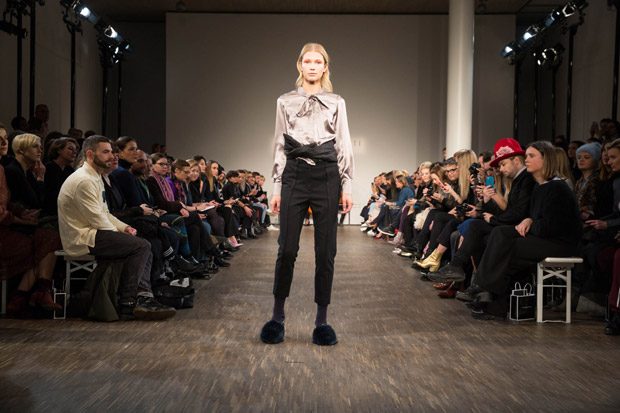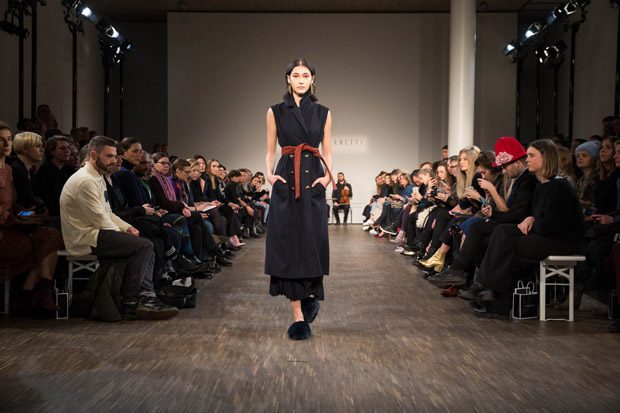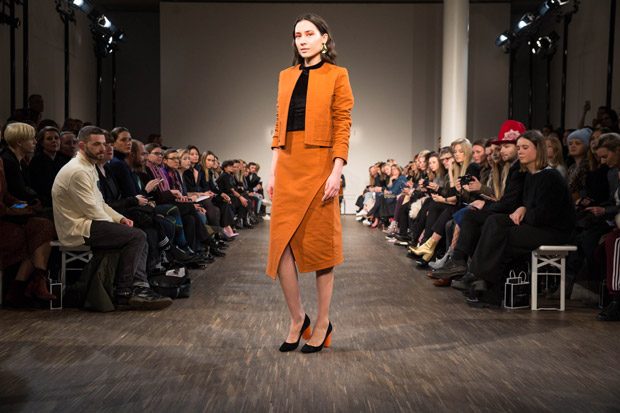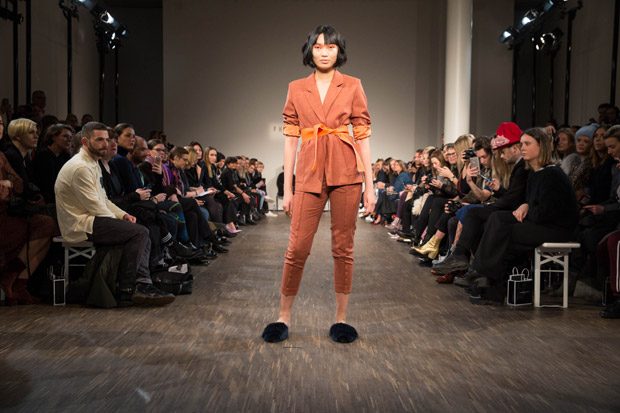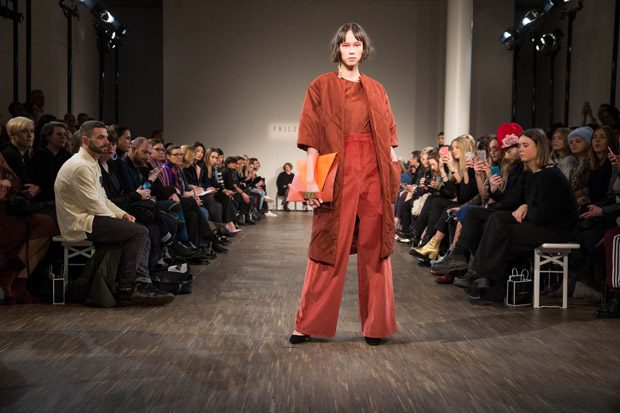 The classy colour choice reminds us of a walk through an autumn forest. It is rather dark, mysterious tones such as night blue, diamond black appeared next to some clear, striking hues such as emerald green, cranberry and amber. The elegant colour choice is never too loud and does not scream for attention.
The make- up of the models is focused on the eyes, orange eyeshadow underlines that effect. The hair is kept open, with middle parting. Eye- catching golden earrings, rings, brooche, buttons and bracelets underline the sophisticated character of those looks.
The cosy coats are worn open which underlines the blithe character of those looks. Oversized clutches in striking hues display a refreshing addition. As shoe choice both high heels and slippers are presented. Wear whatever makes you feel good, wear whatever matches your mood!
We left the show with lots of new impressions and inspirations and we will definitely keep an eye on Philomena Zanetti and on all upcoming collections!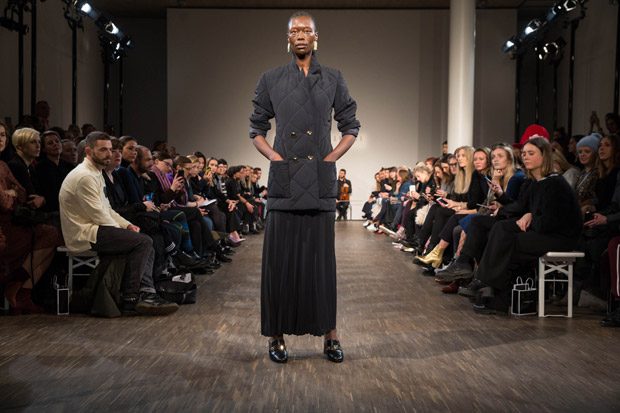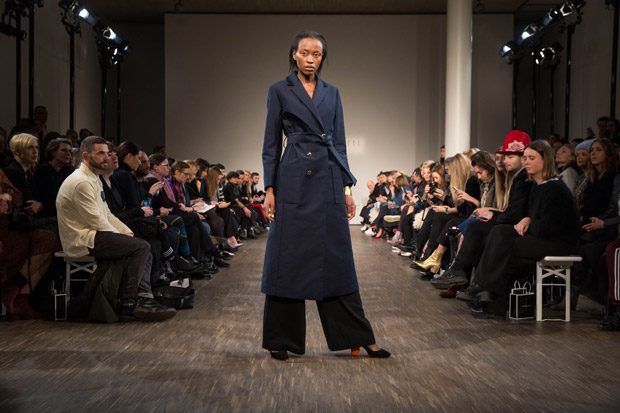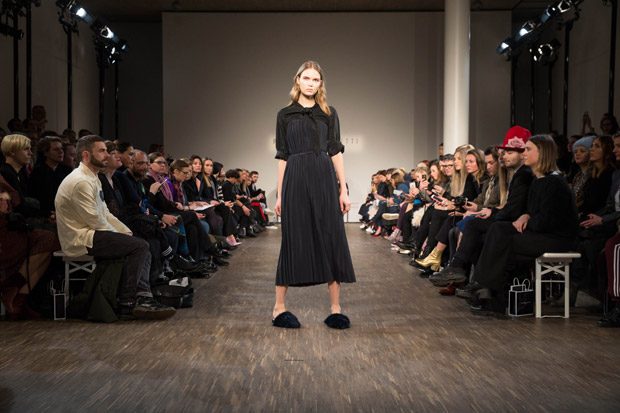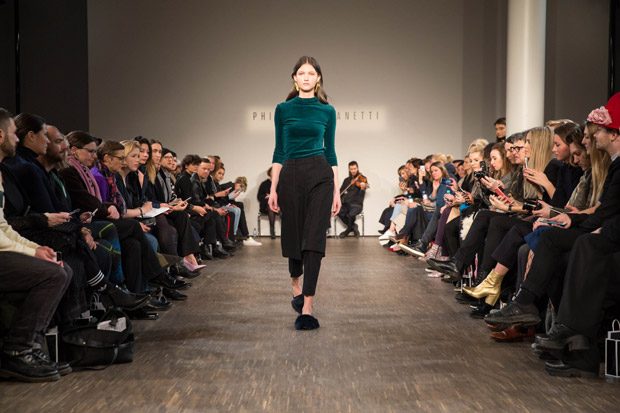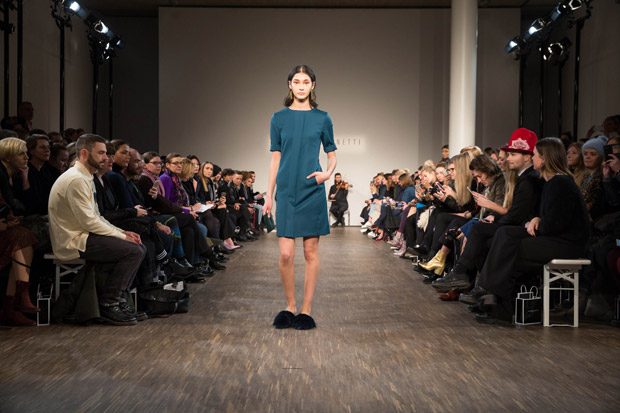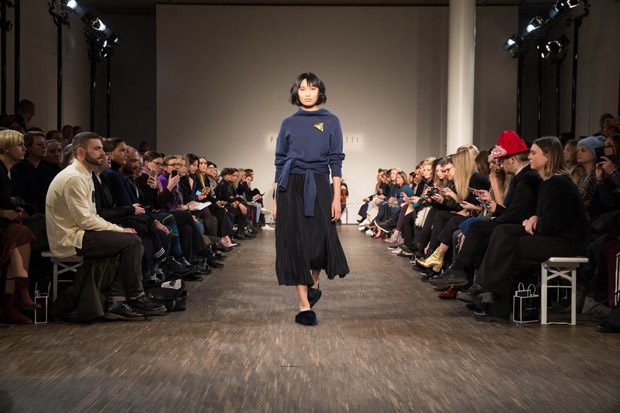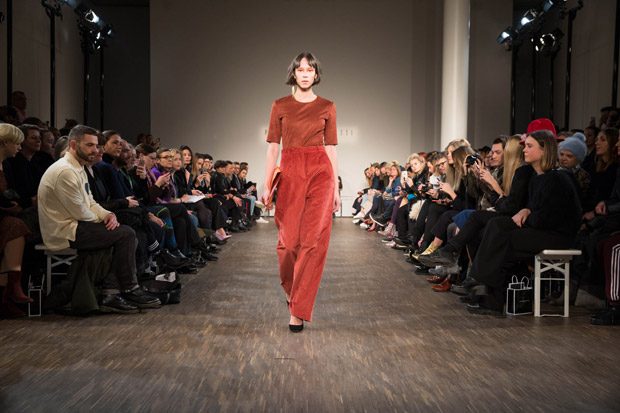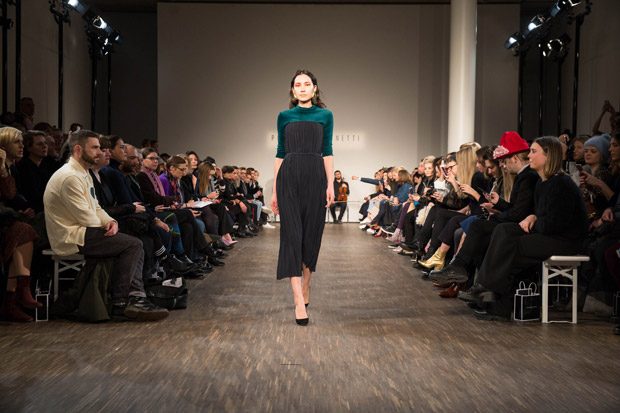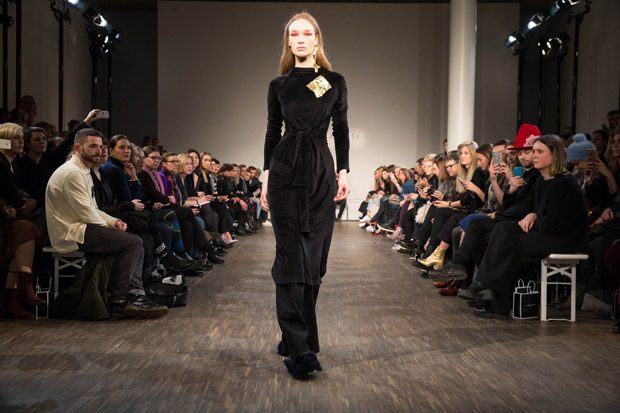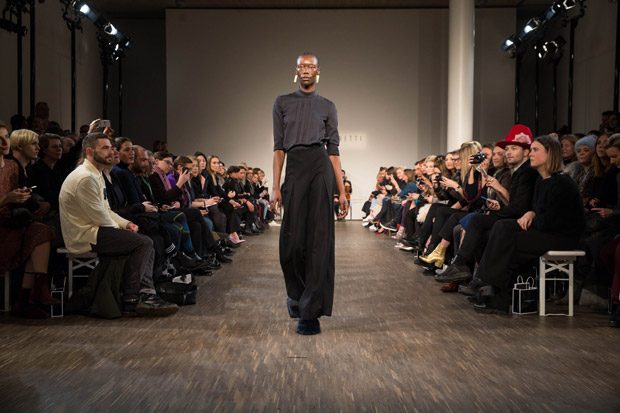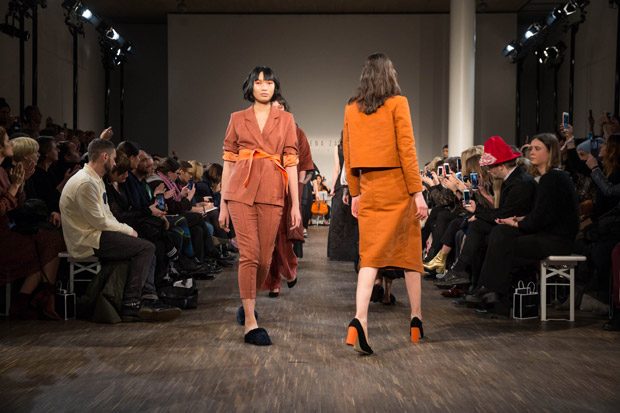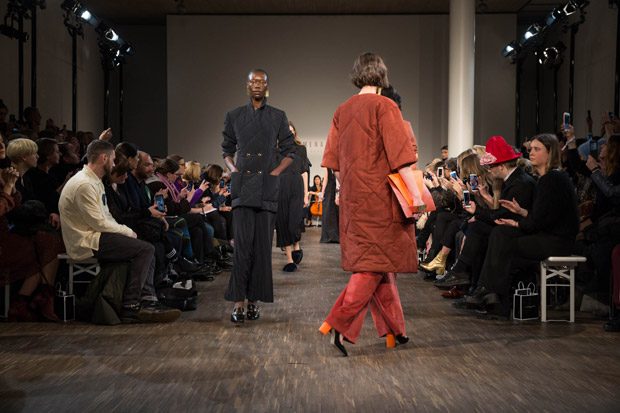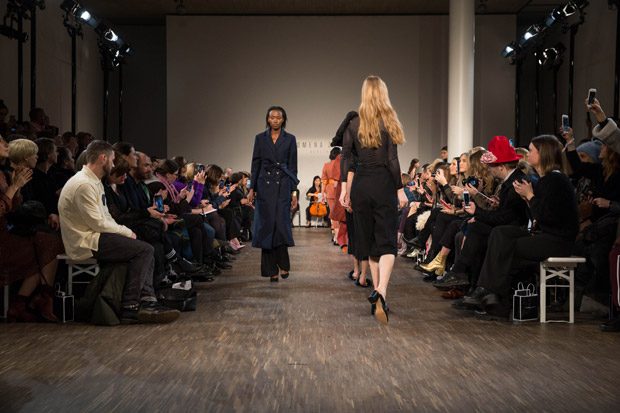 Picture Credit: Bon Parinya Wongwannawat
Review by Sussan Zeck for D'SCENE Magazine