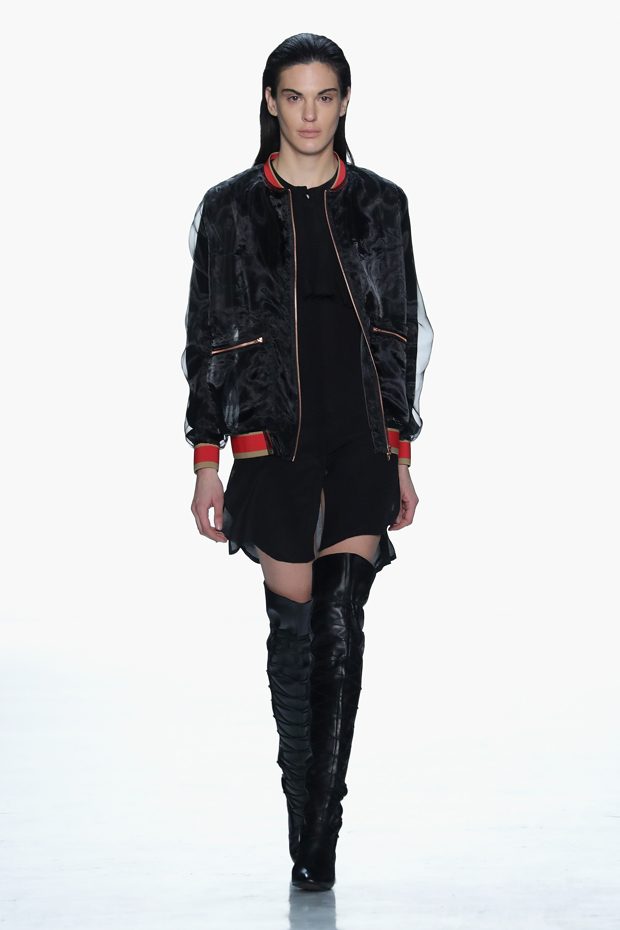 With Marcel Ostertags' Autumn/ Winter 2017/18 collection "Revolution", the german designer showed his 10 years jubilee collection during New York Fashion Week. The collection can be seen as an ode to believe in yourself and your own vision, intuition and values, to never forget your roots but also give changes and new destinations a chance. Be proud of your past and open your horizion to future challenges. Thus, the designers' revolution can be seen as the revolution of each single visitor of the show. It is even an appeal to stand out, be unique and revolutionize yourself because of your own courage and personality. Stand out from the crowd, dare to be unique, trust your own vision.
Being significant for this collection is the outfits' very special detail- awareness, for example ruffles can be spotted in various of the collections' outfits. Every piece of this collection is utterly unique and special. Exquise details underline that effect.
Read more after the jump: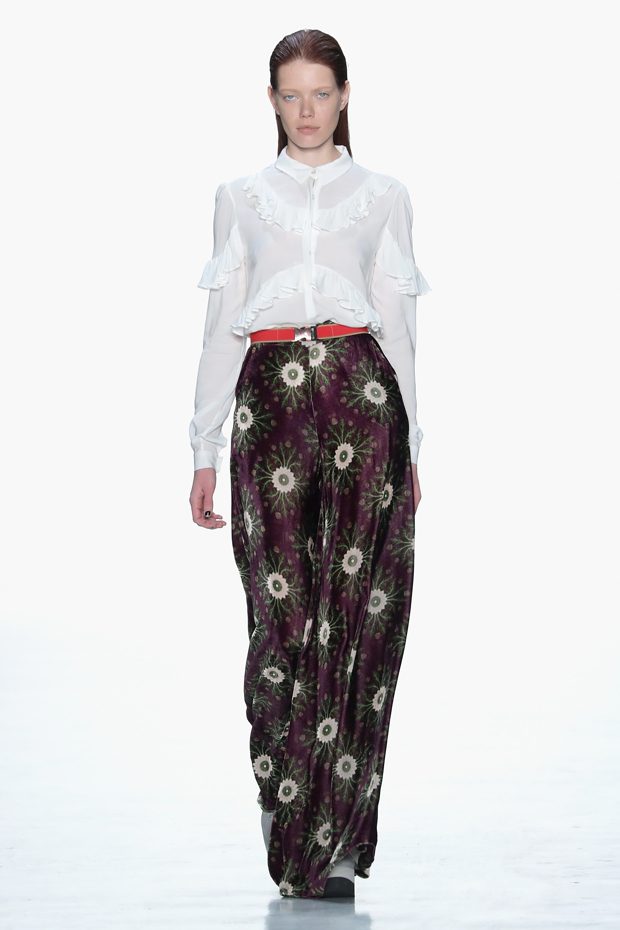 Fabric- wise, the designer chose materials which originate from Bavarian traditional costumes, such as Loden. Those fabrics are interpreted in a refreshing, contemporary way. It can be noticed in various implementations in this collection, e.g. in the form of filigree embroideries, or as a parka provided with sportswear elements and a mini jupe. Worth of mentioning is also the fact this is a rather tough material that allows you to wear it also when the weather gets rougher. That underlines the feelgood factor of those looks
"Revolution" is a very timeless collection. Even though lots of innovative visions are added, the pieces of this collection always stay wearable and can be worn for a long time and for numerous occasions. It is a statement against our fast- living, superficial times in which most pieces of clothes are only appreciated for a very short interval. It is all about history, warmth, slow movement.
In this collection, traditional elements are harmoniously united with innovative ones. What also caught our hearts is the creative mix and match of contrary influences, for instance beside the Loden fabric, feline silk material with floating volant embellishment plays a central role. Incredibly interesting!
Pattern- wise, it is literally blooming! Flowers everywhere! Thistles in different hues appear repeatedly throughout this collection. This strong, resilient flower symbolizes the beauty of strength. Simply smooth!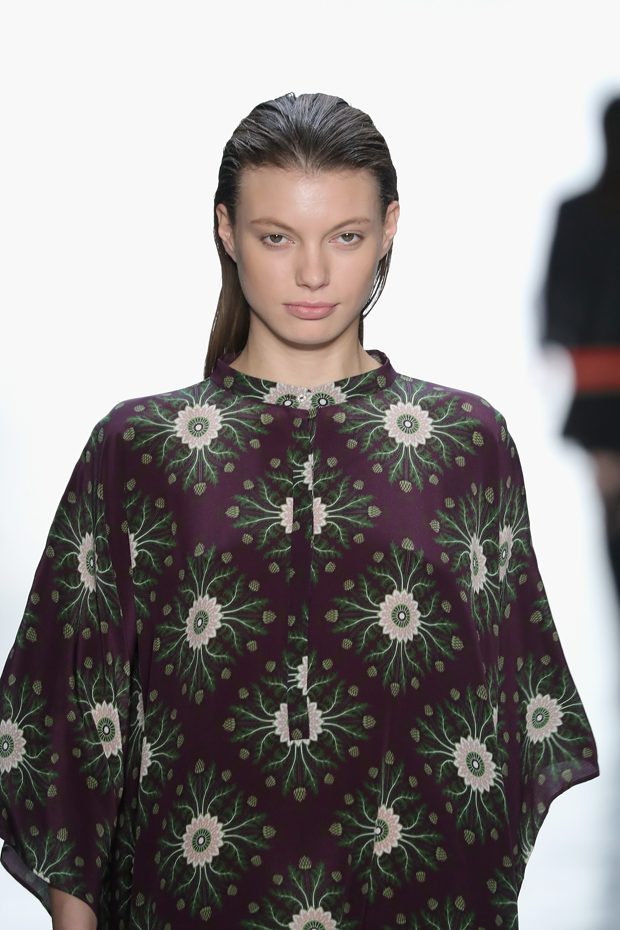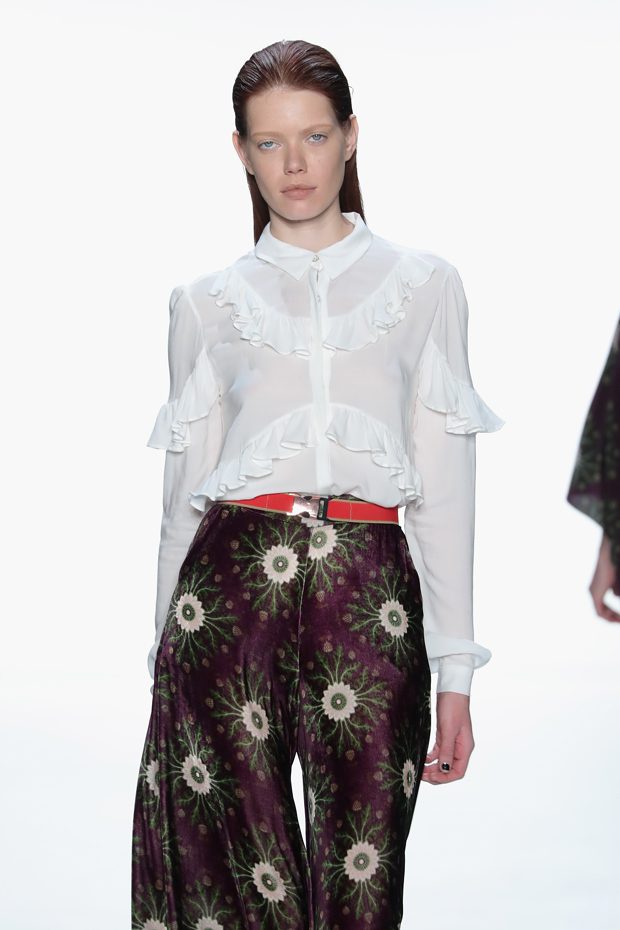 The range of colours consists of timeless, classy hues, such as pewter, off white, cayenne, espresso, emerald green, violet, rose, scarlet and night black.
Sundry of the collections' coats are kept rather masculine which gives the looks a rather severe approach. Even though endlessly elegant floating dresses and draped silk pieces ease that impact. Incredibly inspiring!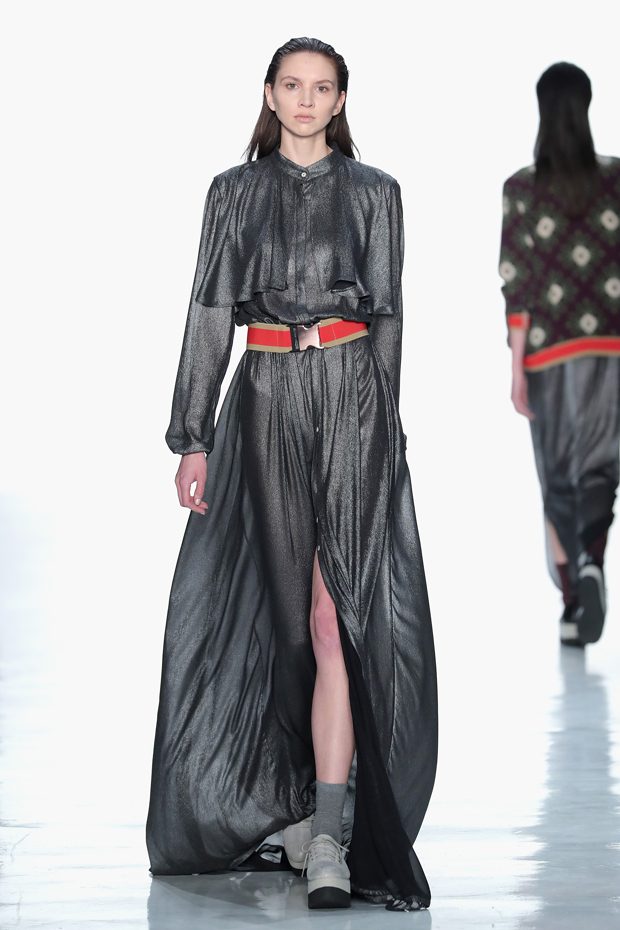 The hair of the models which was created by NYC and REDKEN is worn back- combed, the make- up is worn in a very natural way. In addition to those looks, elegant Tamaris shoes are worn which have been solely created for this collection. After the show, they can be bought in 28 countries.
We left the show with lots of new impressions and inspirations and we will definitely keep an eye on Marcel Ostertag & on all upcoming collections!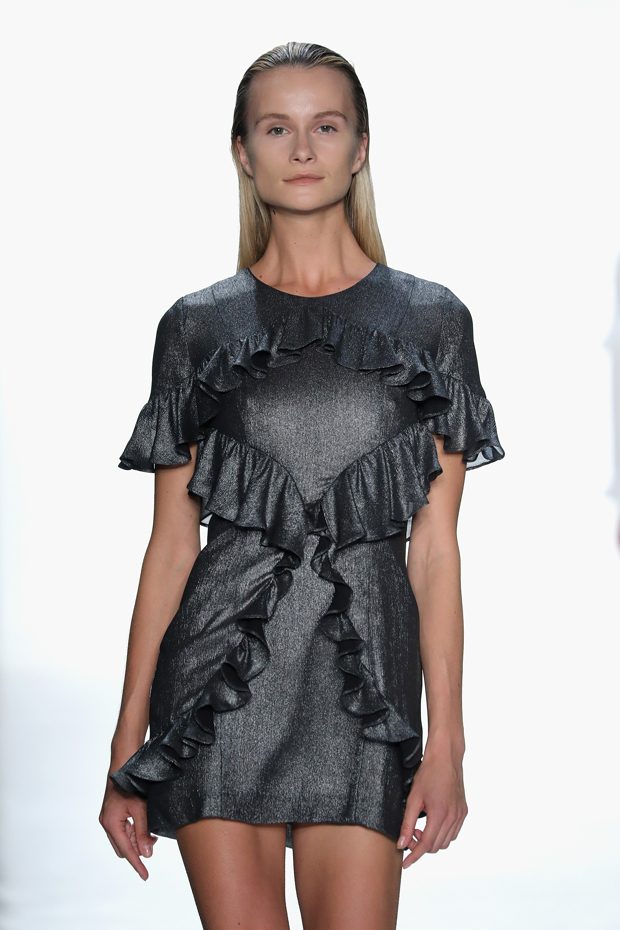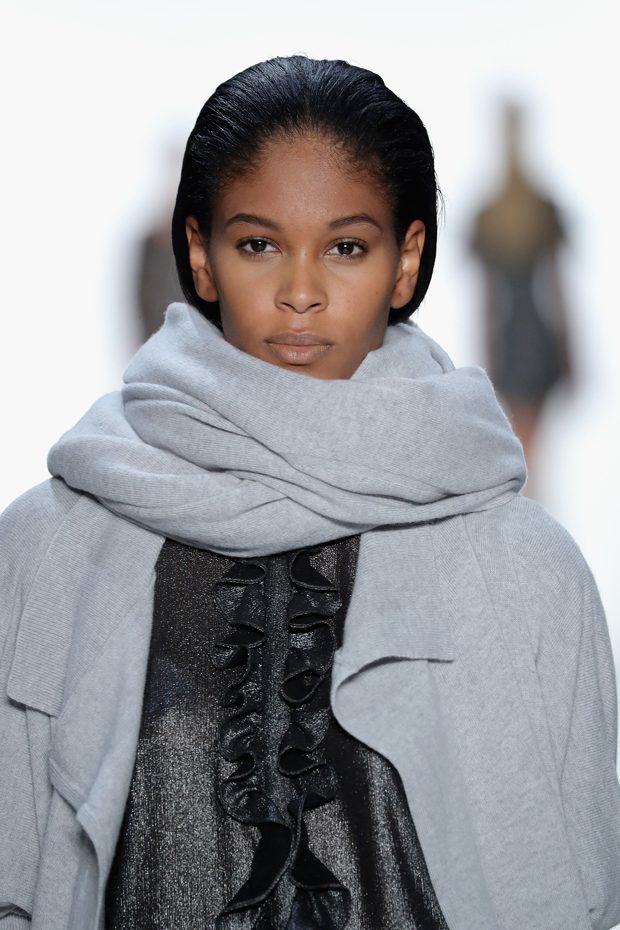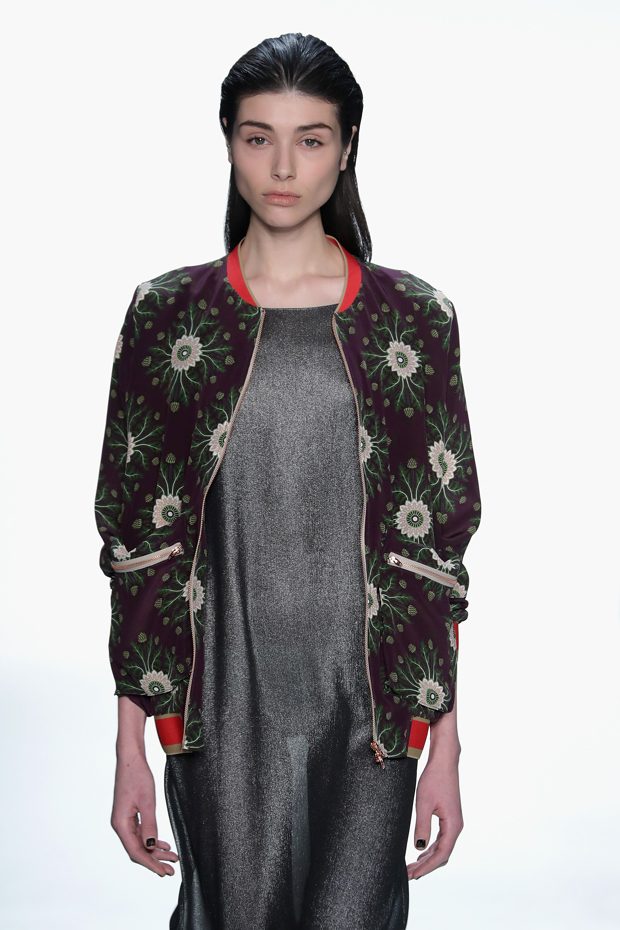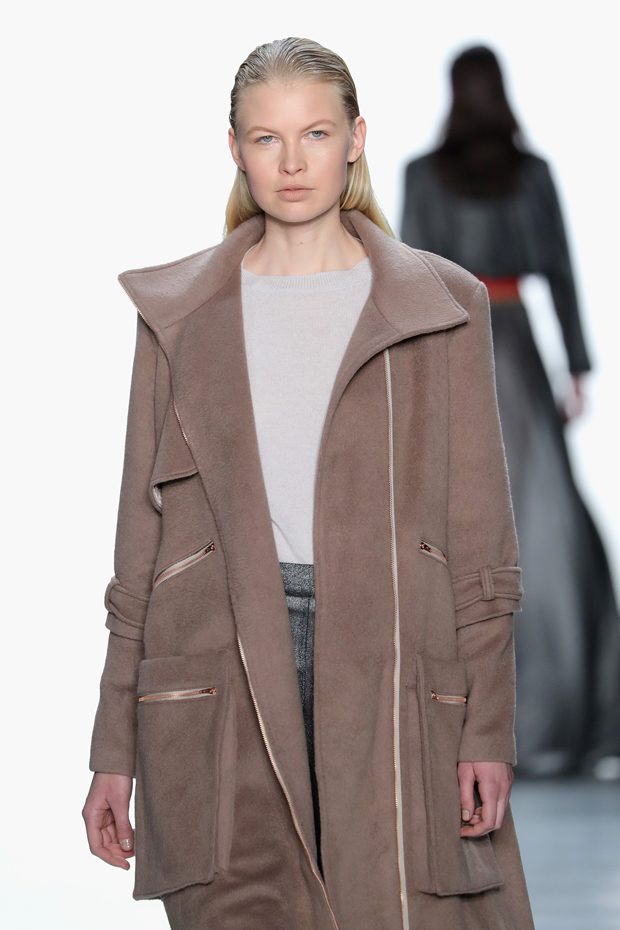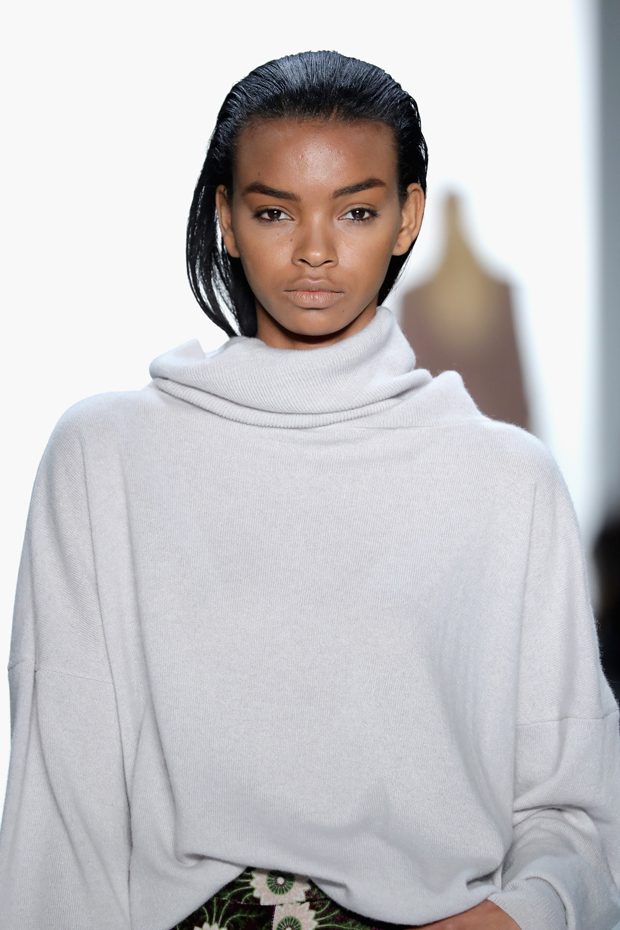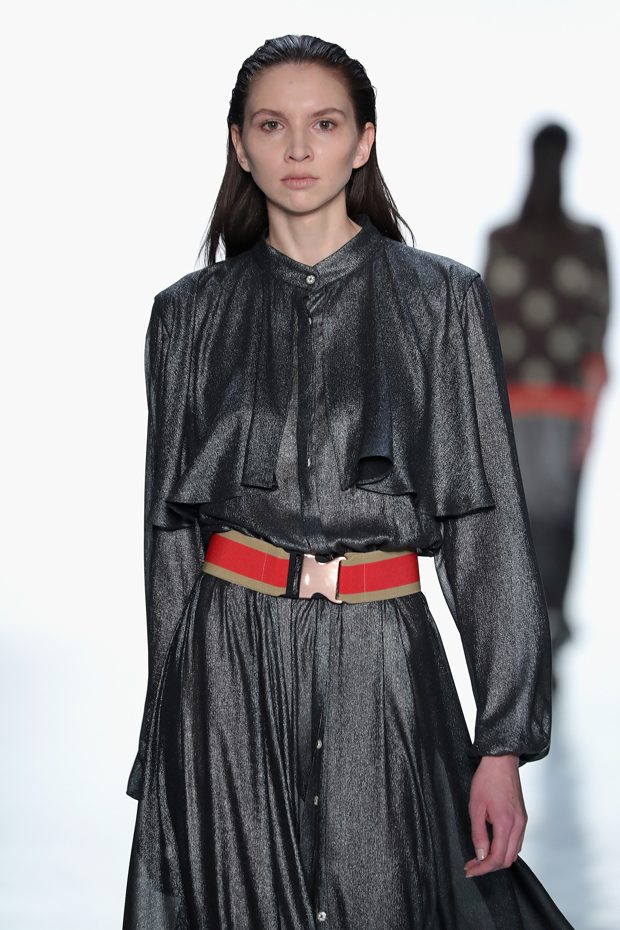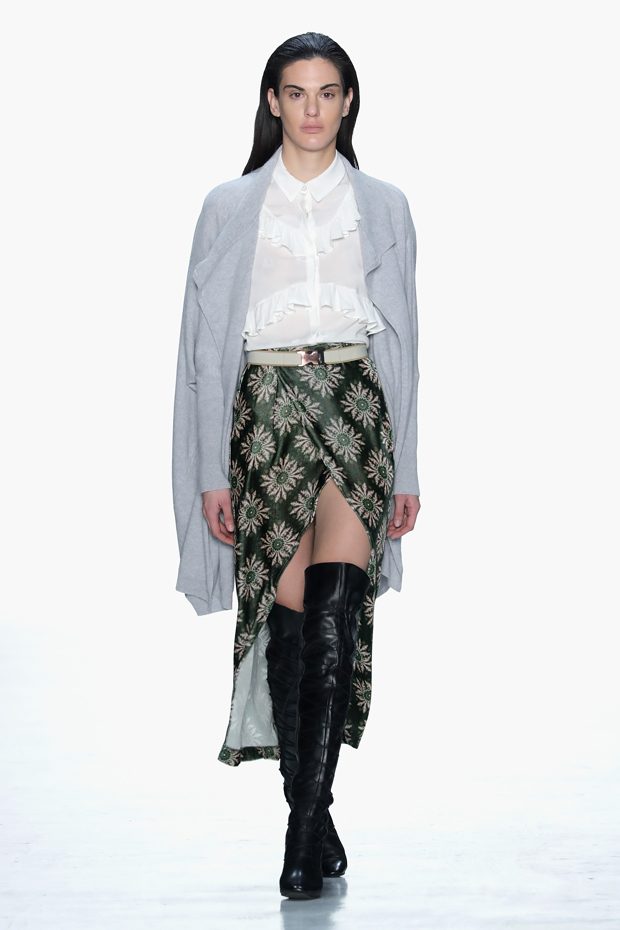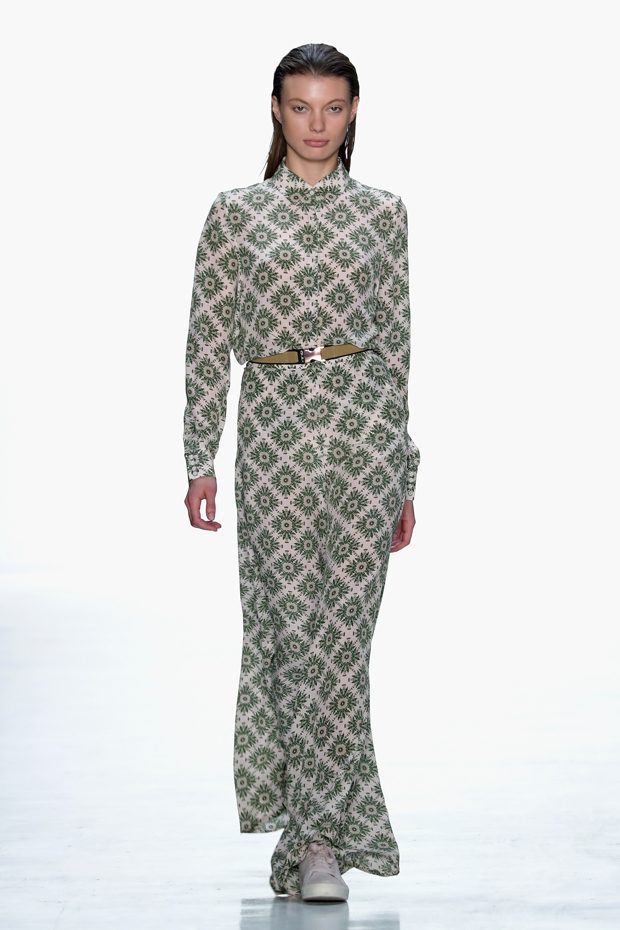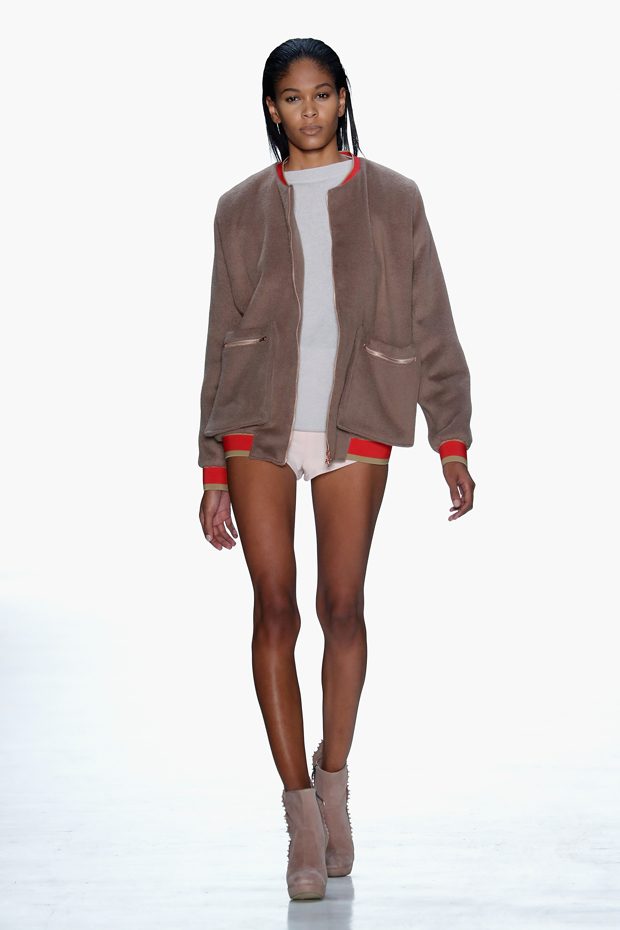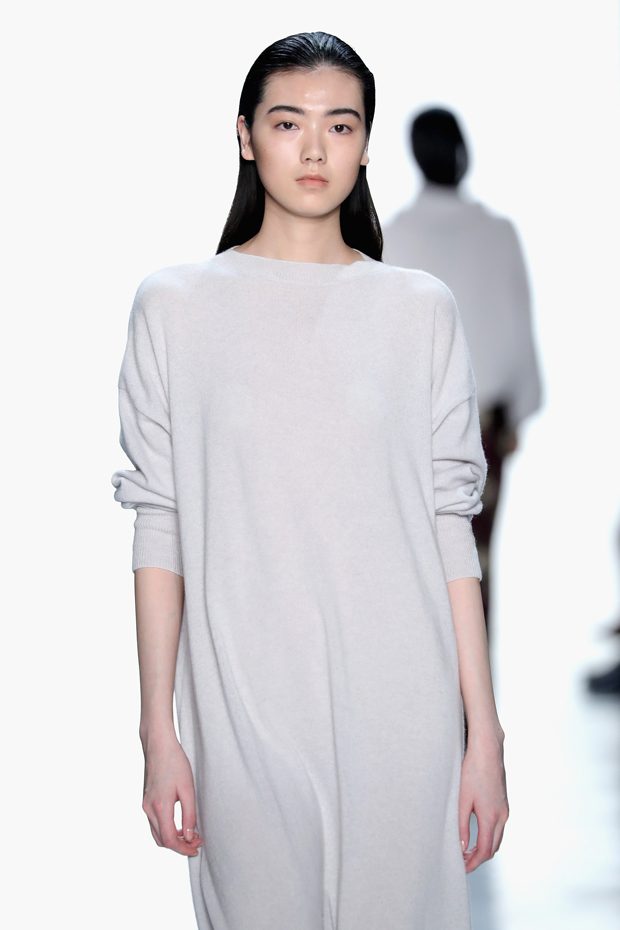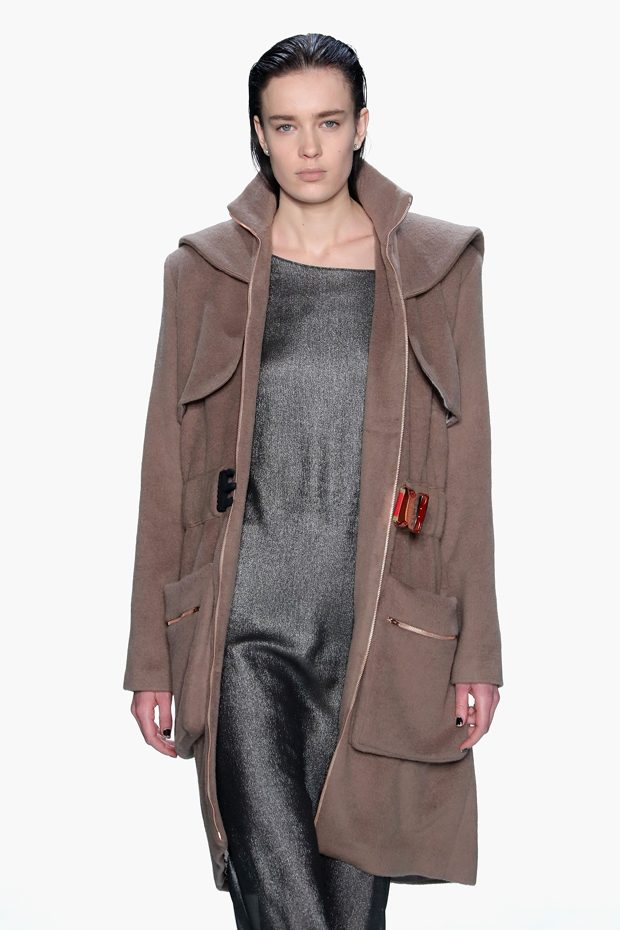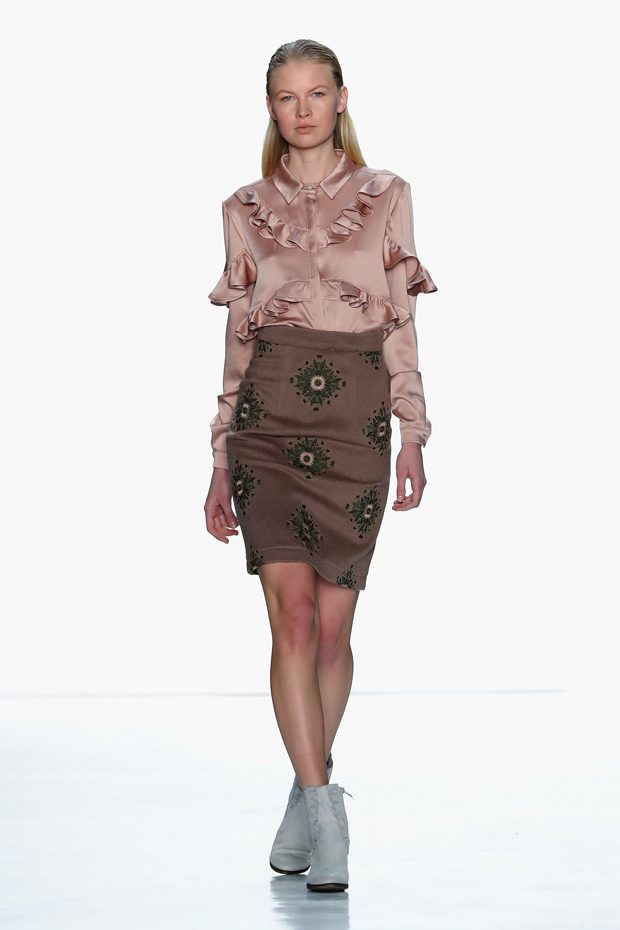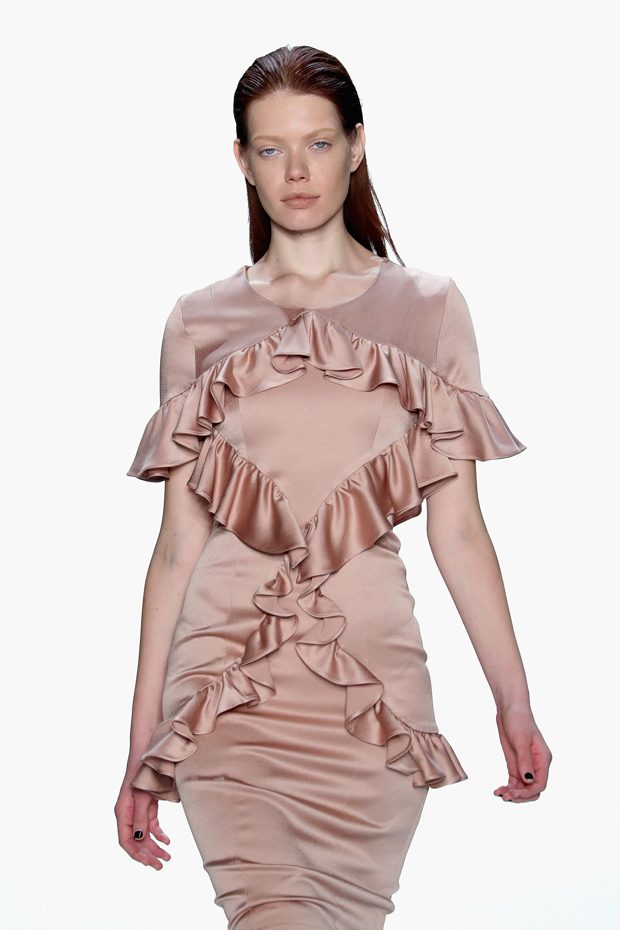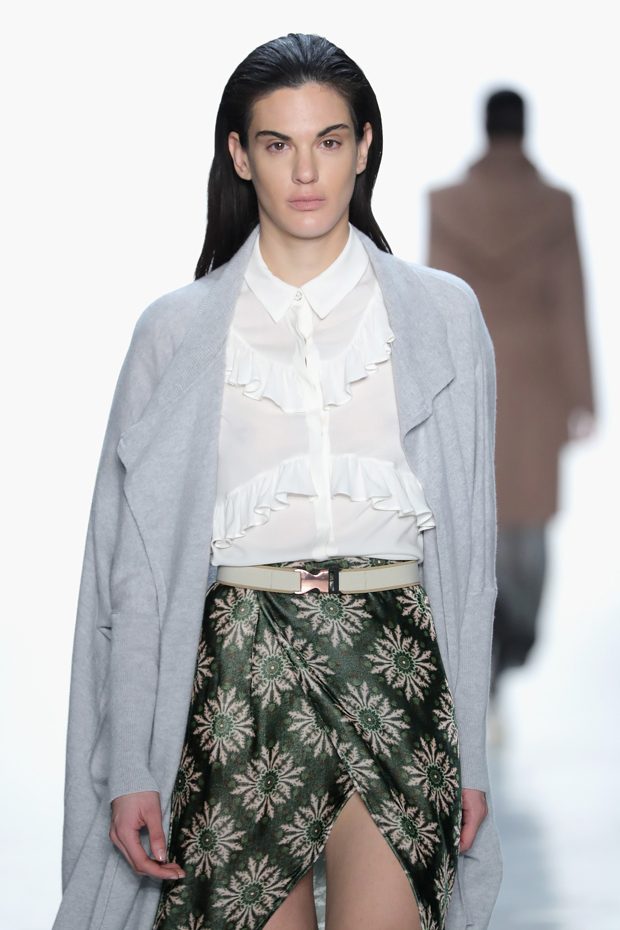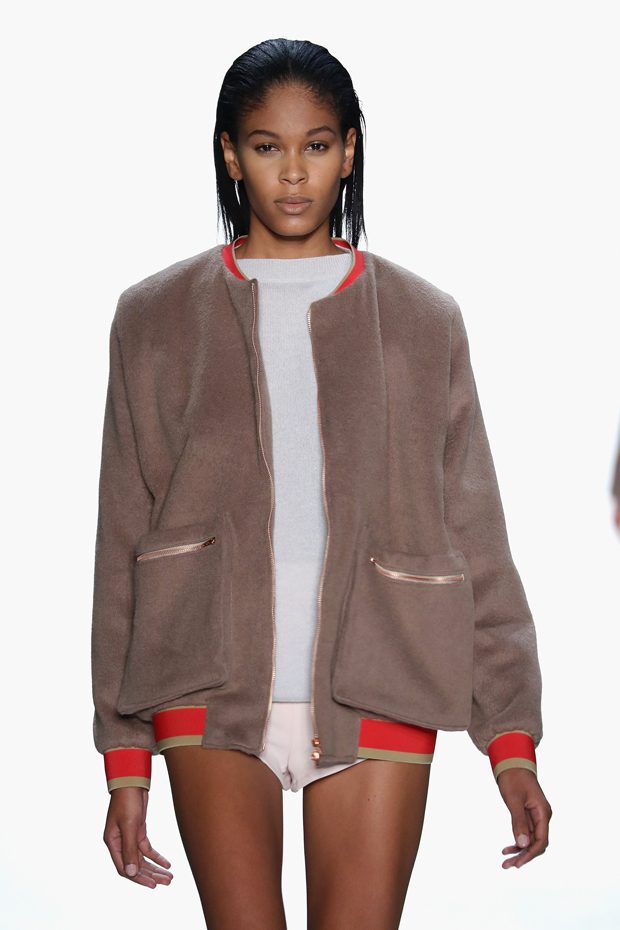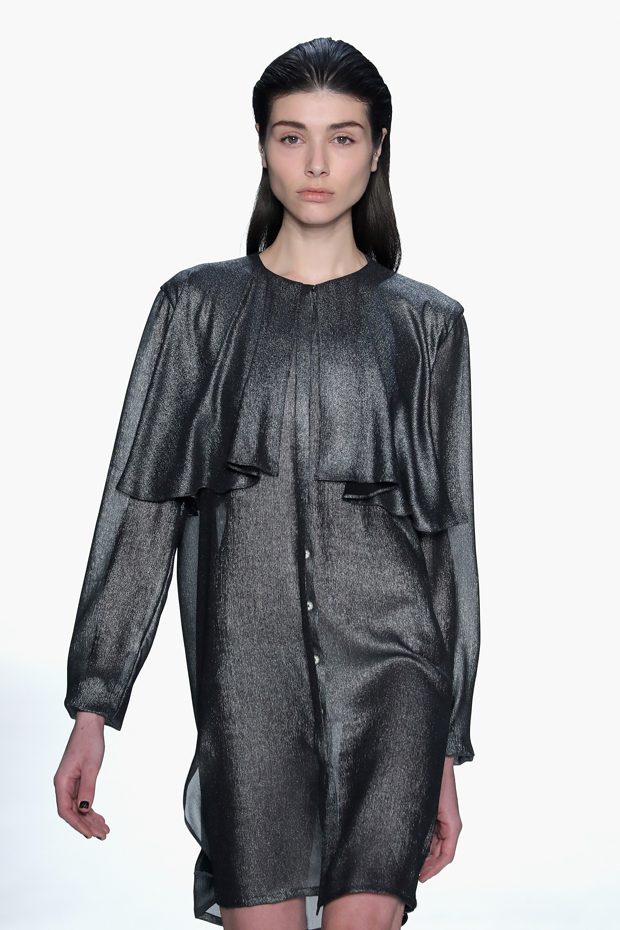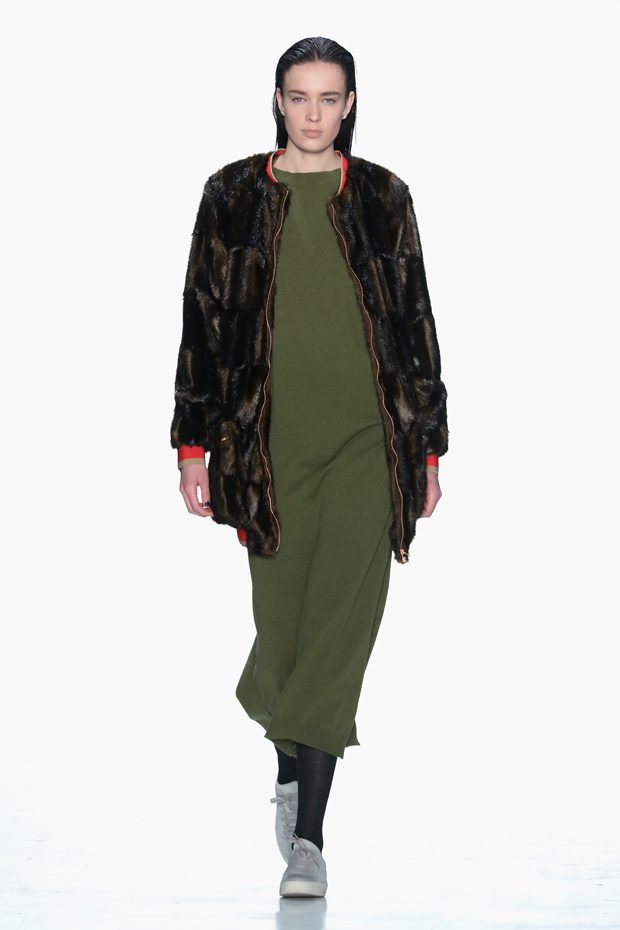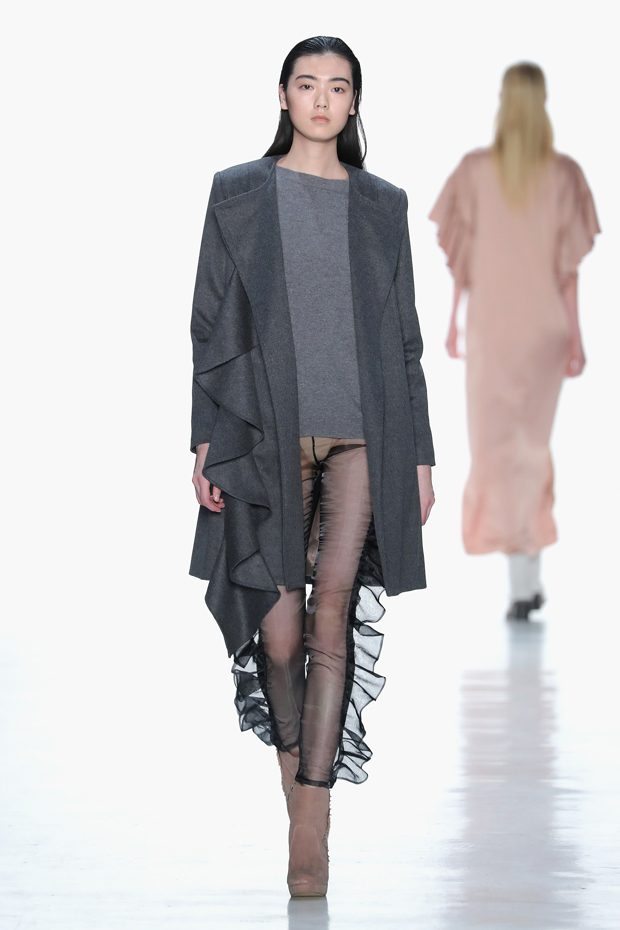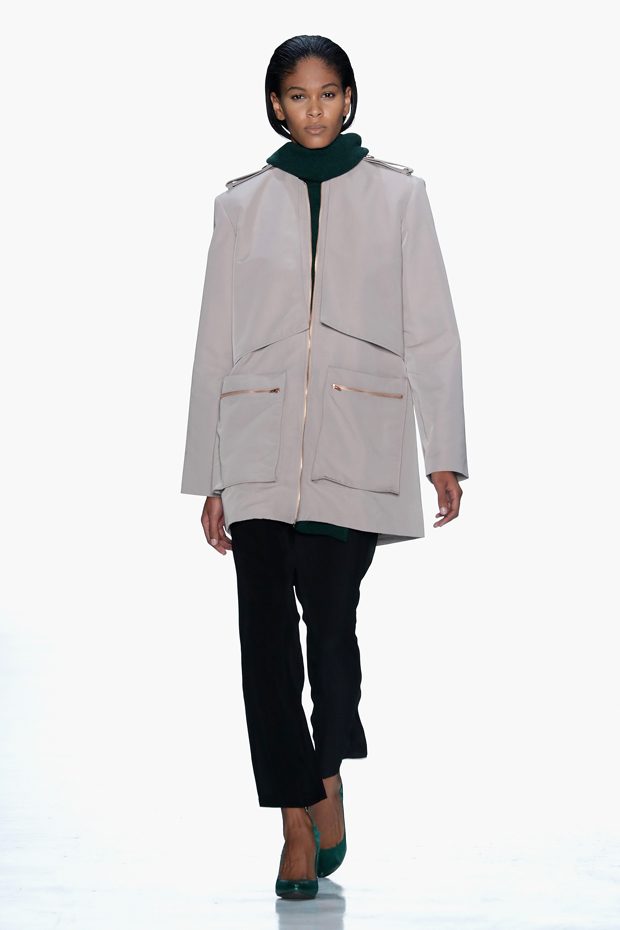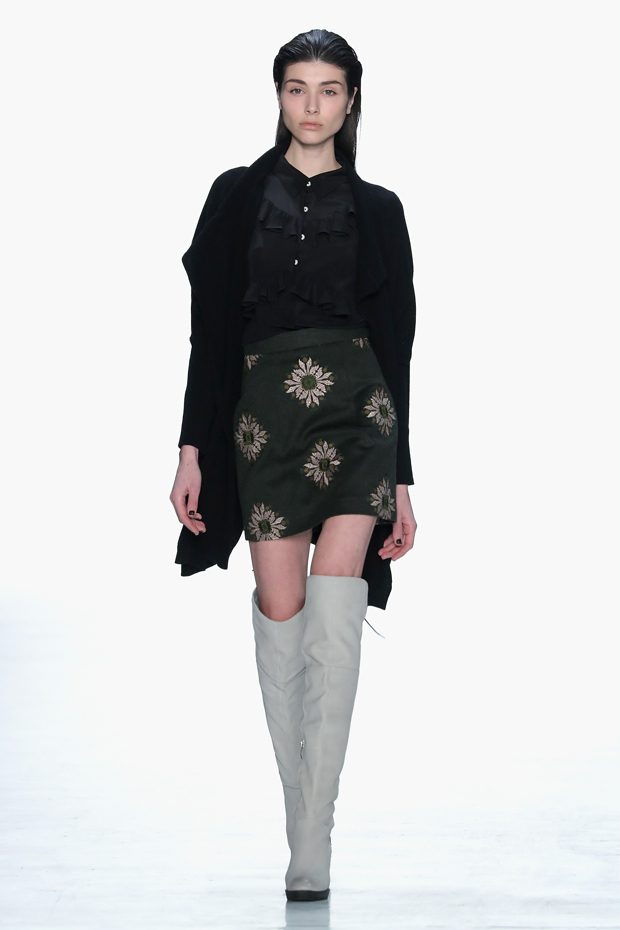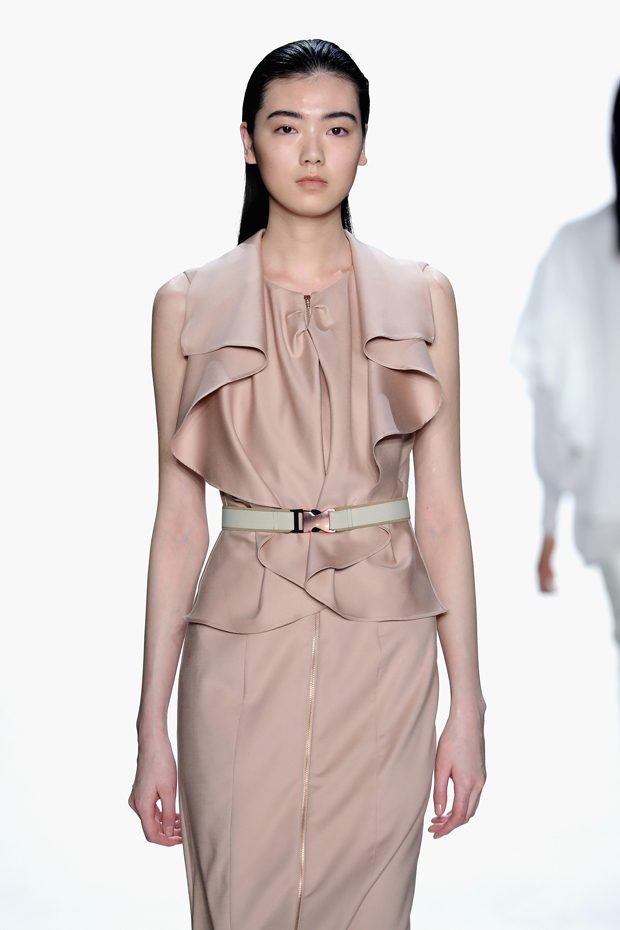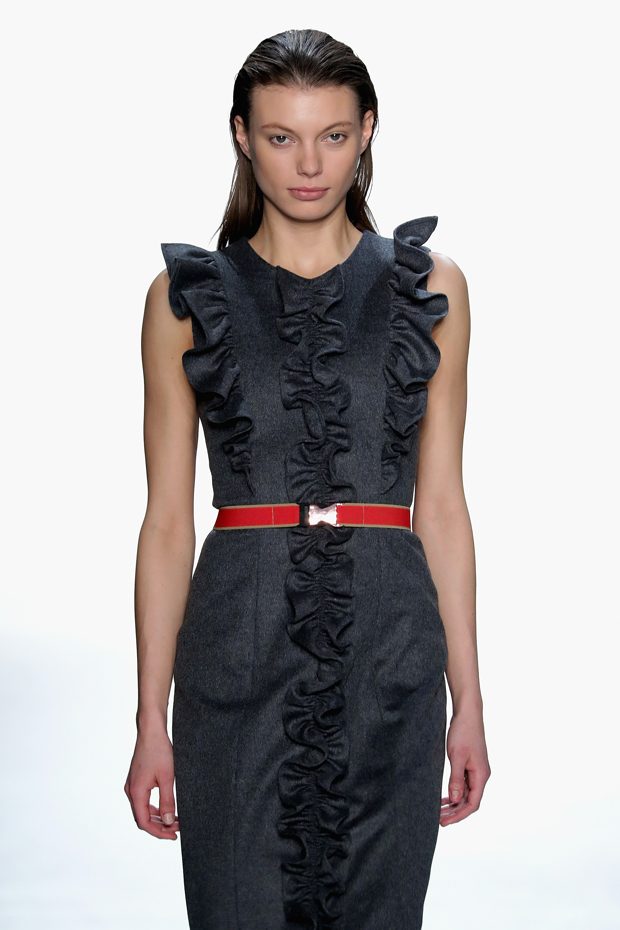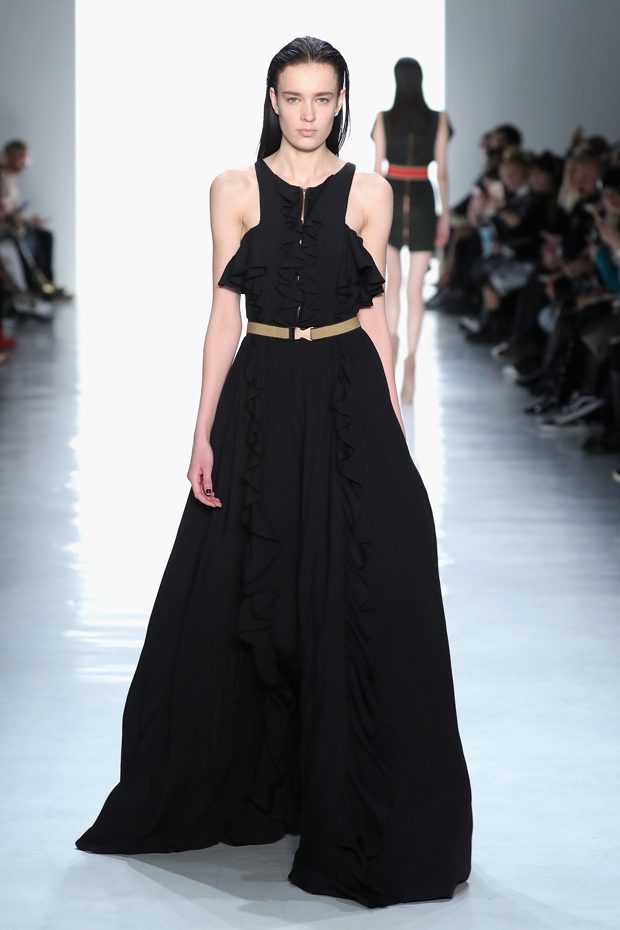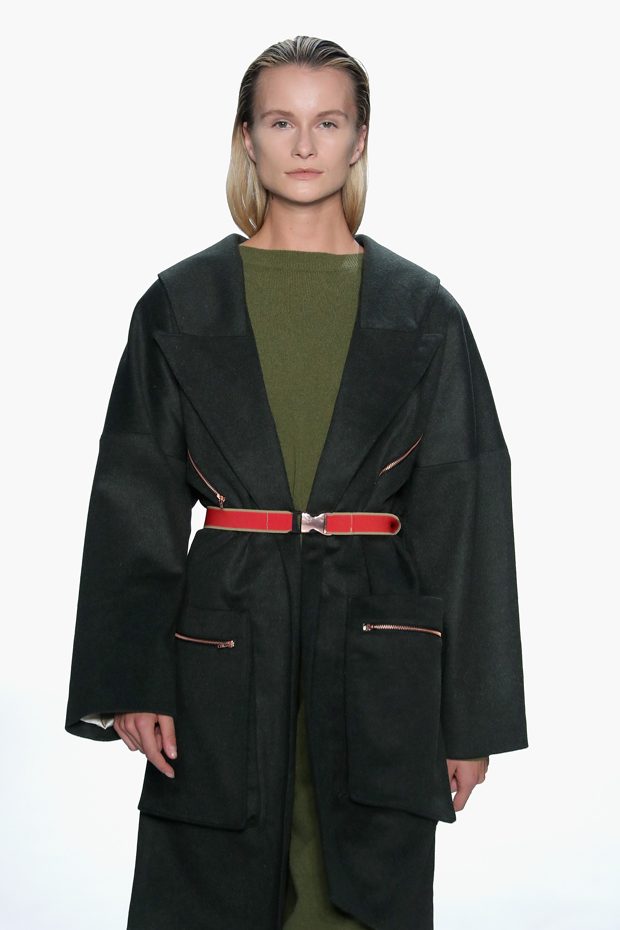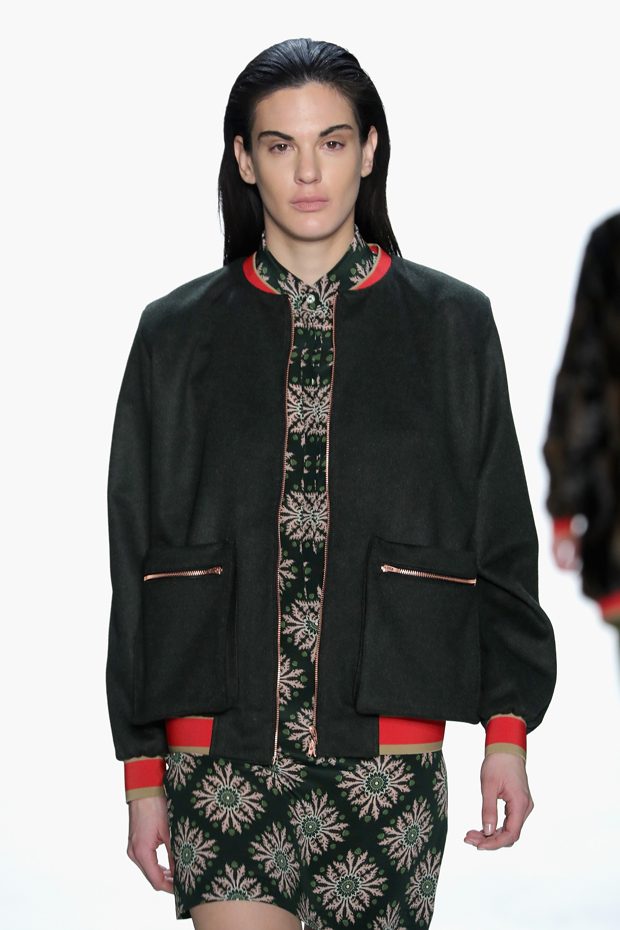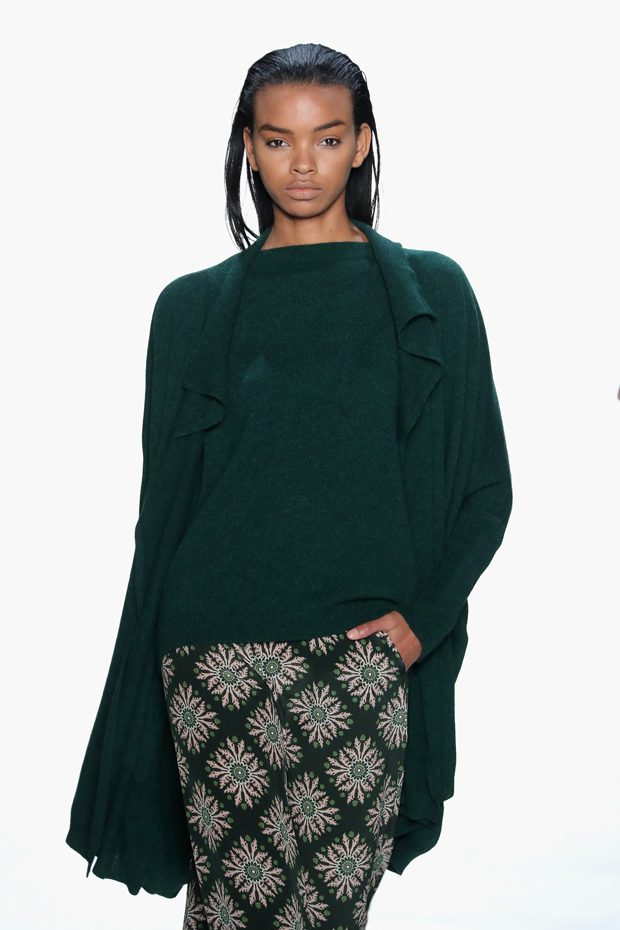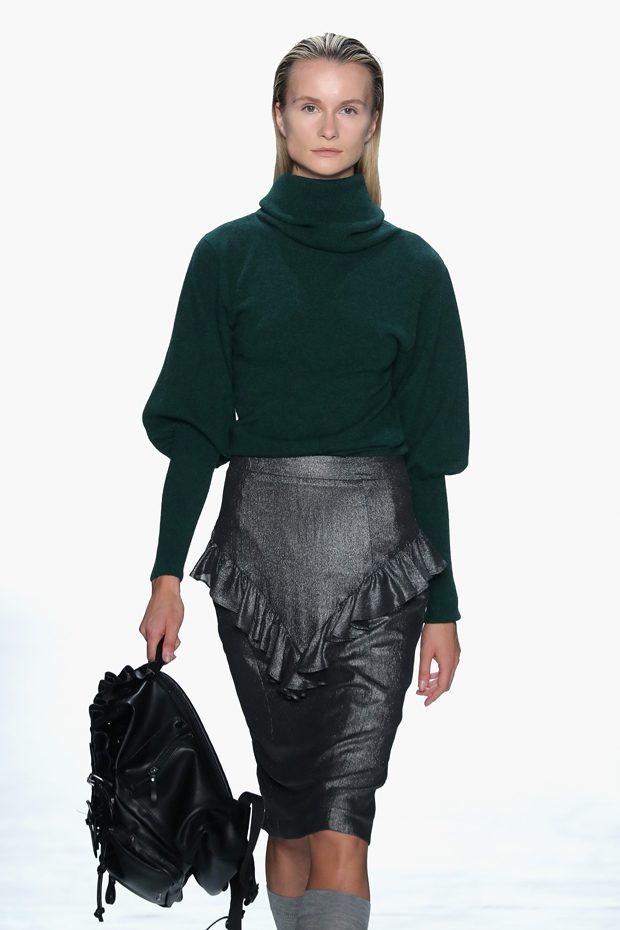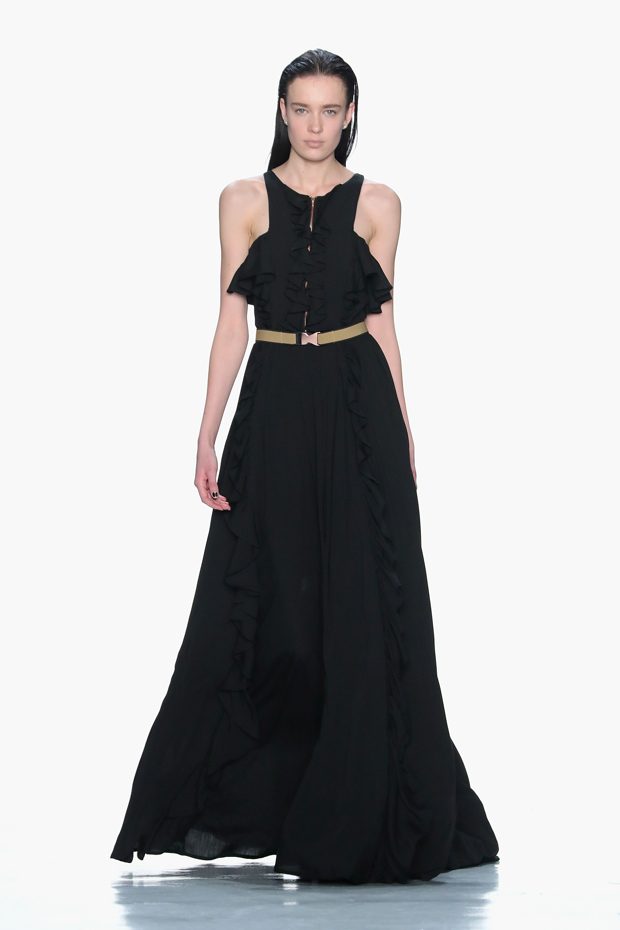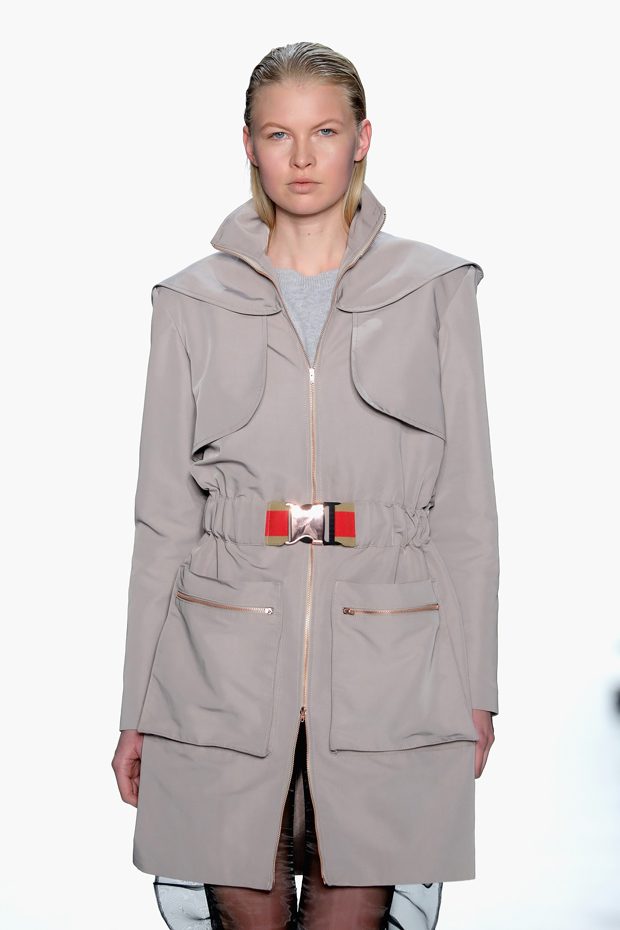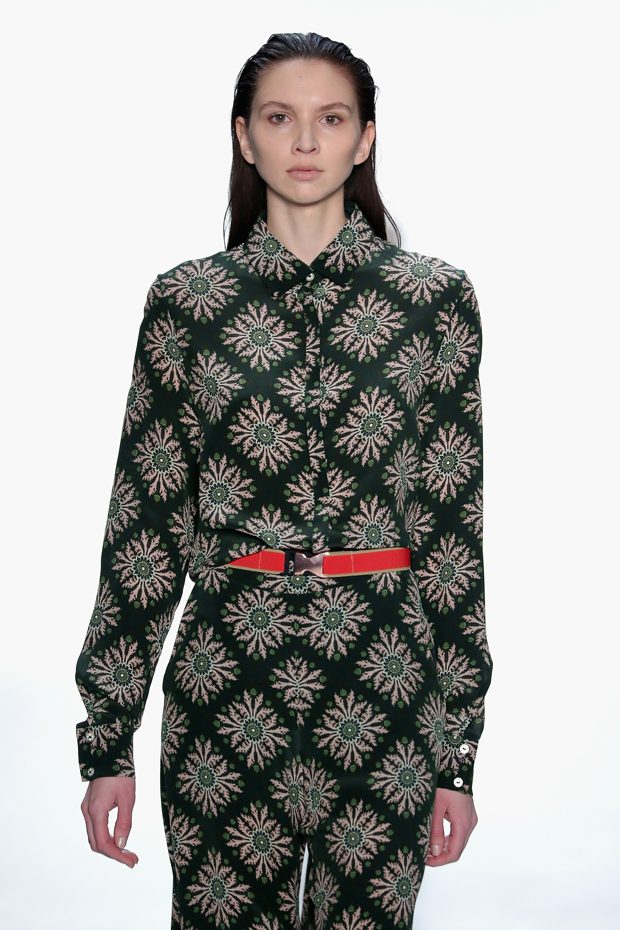 Images courtesy of Marcel Ostertag
Review by Sussan Zeck for D'SCENE Magazine