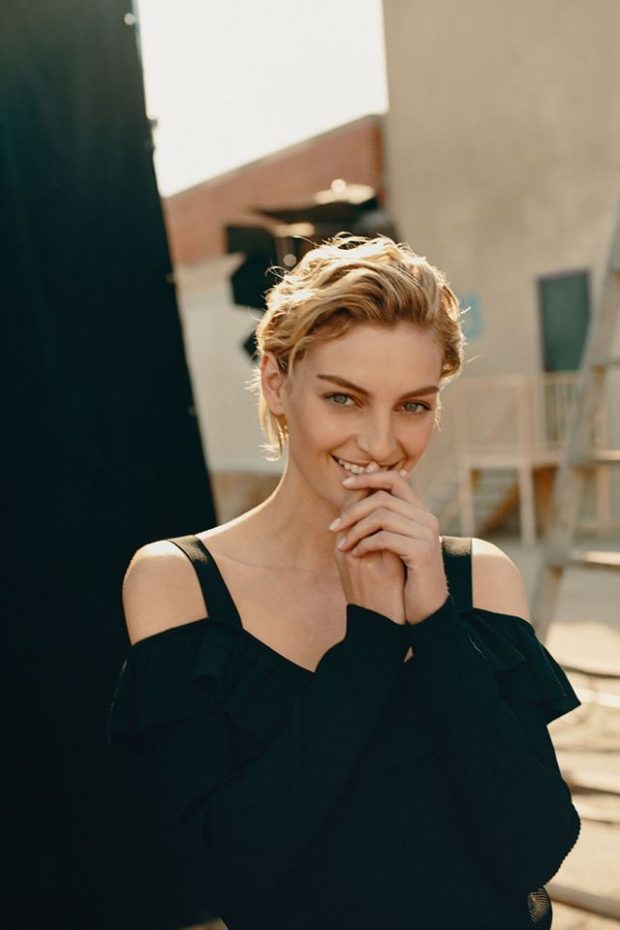 We go for a behind the scenes look of THEOUTNET with ANDRES SOSA, executive vice president for sales, marketing and creative at TheOutnet.com, who talks in Singapore with our Asia Fashion Editor RANDOLPH THAN about going viral, fashion collaborations and going off the grid.
The last 20 years has re-imagined the shopping experience for consumers globally. Online auctions and shops paved the way for web based fashion outlets like TheOutnet.com to stand out against the competition. Since 2009 TheOutnet.com has established itself as the go-to destination for designer brands at affordable prices. Seeking to deliver its shoppers the best discounts on fashion's hottest labels and style tips to make the shopping experience easier to navigate. Shopping from your laptop or mobile phone has never been simpler or more personal. TheOutnet.com creator Andres Sosa gets candid about the challenges companies like his deal with and what its like to have a campaign go viral.
Continue below to read more of the exclusive D'SCENE Magazine interview: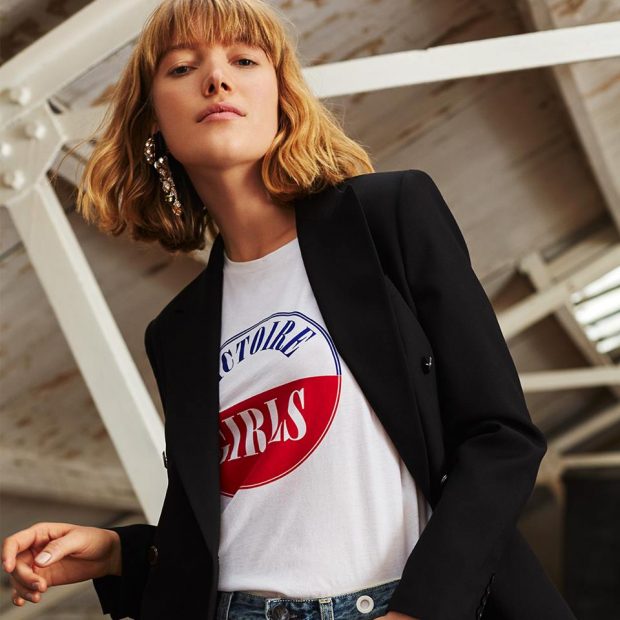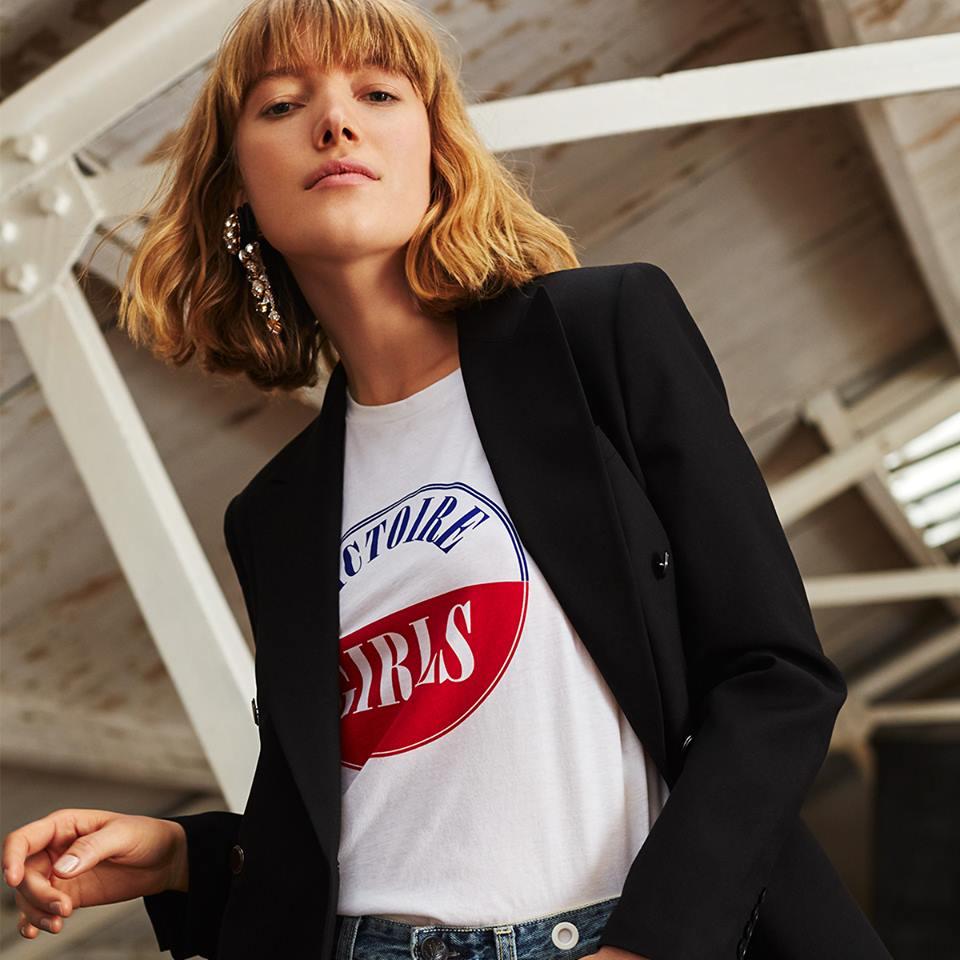 What makes THE OUTNET.COM stand out from the existing sea of e-commerce available right now?
When we first launched being part of Net-A-Porter Group we wanted to bring the editorial aspect over, which plays a key role providing a shoppable content experience. Regular updates 5 times a week allows our consumer to purchase based on trends, making sure that our uploads are curated instead of just pumping out random new arrivals.
We want to provide the equal level of customer service offered to luxury shopping to our site where you can find items at discounted prices. Same day delivery in NYC and London, 24/7 customer care hotlines and express shipping are some of the many options provided on our site.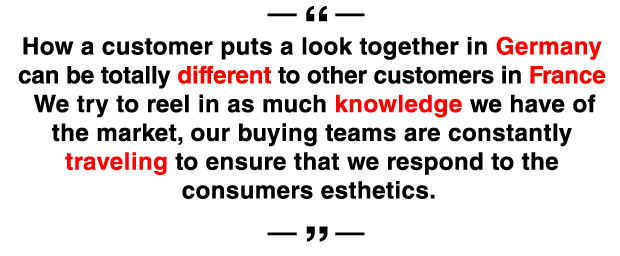 How do you define the THE OUTNET.COM woman?
SAVVY! When we first launched we thought our customers will be young, so we had a site with all pink and bubbles in it but we were wrong. Our shopper is someone who shops trends that are in season, has a great sense of style and buy products at discounted prices. She knows how to incorporate past season styles into current trends and looks.
Since the launch back in 2009, what are some of the biggest challenges prior to its current success?
The first struggle was getting the brands on board. Convincing them on how we are going to offer a potential partnership in selling their products in a luxury environment. So in 3 and a half years we managed to ensure that both brands and consumers are treated the same and that we greatly understand our global market. Most of our stocks were from Net-A-Porter, right now only 7% goes to our site.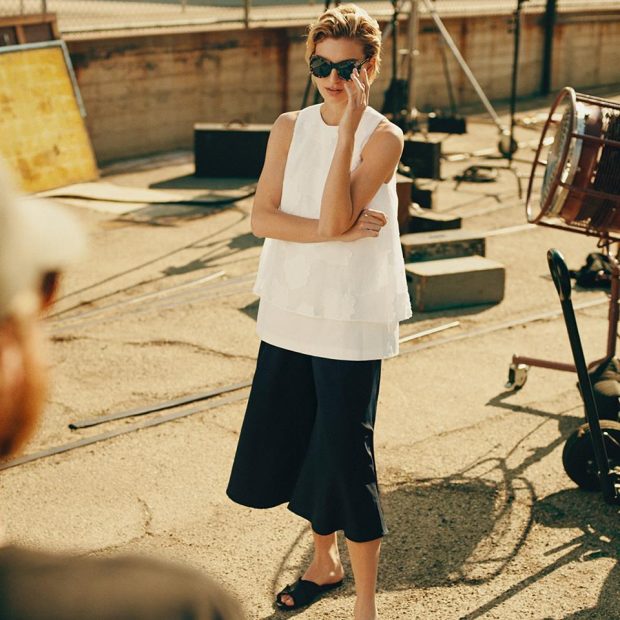 With such a large global consumer base, how does THE OUTNET.COM reach out to their shopping needs?
The customers are very different in every market. How a customer puts a look together in Germany can be totally different to other customers in France. We try to reel in as much knowledge we have of the market, our buying teams are constantly traveling to ensure that we respond to the consumers esthetics. Monitoring our social media responses, emails and our very own app.
Launching THE OUTNET ios app in 2011 and most recently on Android Oct 2016. More of 50% of our sales comes from the mobile app. So ensuring that the mobile journey is almost seamless is great for people who are constantly on the go or wants to add things into their basket for consideration.
With over 350+ brands currently in THE OUTNET.COM, how are products or brands being filtered into the site?
We have a great buying team which does market and shows, not only working closely with the existing brands but also scouting for emerging designers and trends. Our customer insight team works with over 10,000 customers worldwide. Studying what they love, brands they like, sizes etc. Lastly Partners and market, which tells us what's relevant to different markets. Having those 3 put together allows us to also identify what kind of products we need or brands we should include.

I'm sure there are many emerging brands/designers who would love to be on your platform. How do they qualify to be on the platform?
It goes back to quality and esthetics and how the brand will fit into the market. It's about the consumers demands at the end of the day. Another problem with emerging brands is that our business is all about surplus stock, so normally they do not necessarily have that as their production is smaller. We also work with brands so that in cases like that we pre-order so that helps with volumes and the companies scale.
Previously you had a very successful campaign with Victoria Beckham, are there any upcoming collaborations we can look forward too?
One of my personal favorite partners! As for Victoria Beckham or anything of that level there is nothing I can officially announce yet. We always look forward into working closely with growing brands. We have an upcoming exclusive with Marni out this year and we had a line of Christmas jumpers with Chinti and Parker.
Another campaign which generated a massive positive response was "Sergio the Shoe Hunter" Take us through that experience.
Sergio was a really interesting project which started out only as a social media campaign. We wanted to do something during fashion week but it was difficult as everyone is talking about future trends and season. Sergio worked as it wasn't about trends it was more about what people were wearing. Shoes is a category which generated one of the highest level social media engagement, in terms of likes, comments and shares. Sergio was invited to fashion week parties, shows and became quite a celebrity.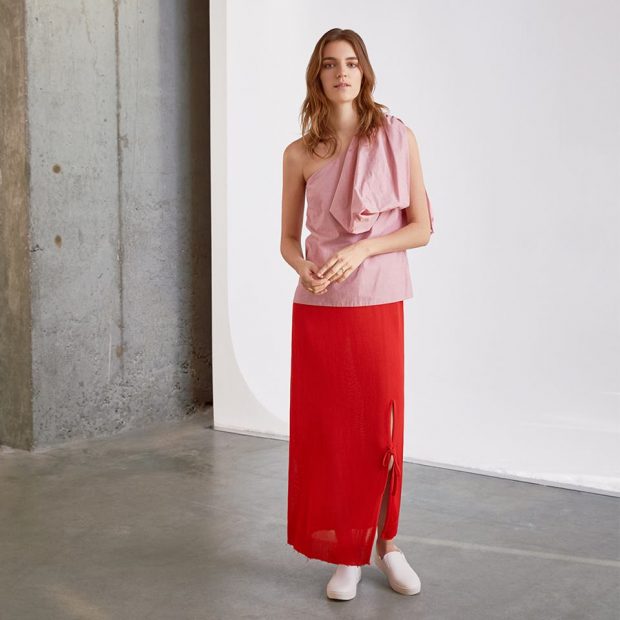 Were you expecting it to blow up into such a huge viral success.
No… No… To be honest, I was slightly nervous what kind of footage we would get from the GoPro cameras . Nobody likes horrendous peeled shoes. They weren't catwalk shoes so they weren't worn by people on the streets but the team listened and came back with the proof of concept. I knew it was going to be interesting on a social media level but I never thought it would land us TV segments in France and even Japan about Sergio.
Tell us more about yourself, have you always been drawn towards luxury.
I grew up in Venezuela, from an early age, I have been always drawn to beautiful things in all forms and shapes. Which includes luxury and shopping . My grandparents would spend half a year in Paris and would bring back beautiful shearling coats and dresses that we would not be able to wear in warm Venezuela but was good to have the experience of owning them.

What were you doing before you decided to be in the creative and marketing field?
I started my career in finance as all my family were in banking. I did an internship with Citybank in Venezuela doing risk management specifically for Forex. Pretty interesting job back then but now I would consider boring. From there I went into a marketing and communications agency, dealing more with corporate and banking accounts in the UK but my passion was still in retail. So I sat down with my boss to discuss what we truly love doing and we all agreed on shopping.
Liberty of London, Harvey Nichols came along which eventually led us to accounts like Chanel and Dior. We became the first agency in London to work with Chanel. From there on it lead to my current position with THE OUTNET.
Having the opportunity to visit so many fashion capitals, which country or city stood up most to you in terms of their personal style?
I fell in love with South Korea. Seoul has an aesthetic of elegance for both women and men. The way things are put together are well thought out and I'm very impressed from a fashion point of view.
Venezuela is also very interesting as nothing happens by chance. The outfits are really considered. It might not be necessarily branded or expensive but it works together and the people stick to what works for them.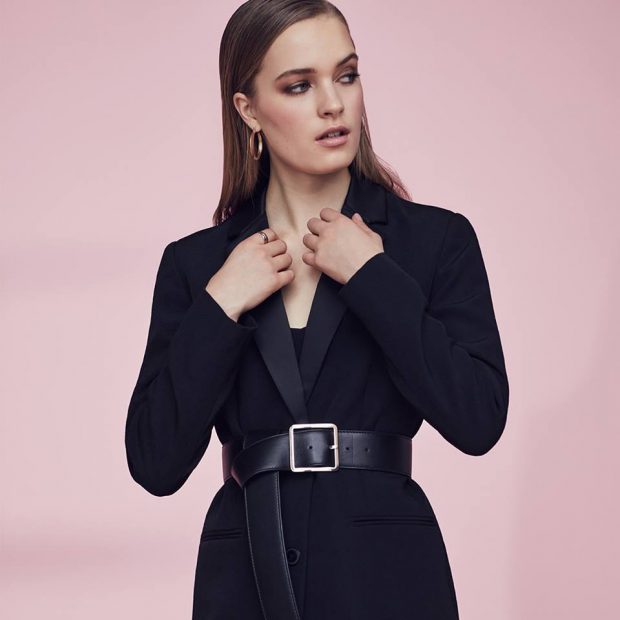 Is there ever a regular 9-5 for you?
No there isn't. Even when I'm in London, I still have to take care of my team in New York. I try to switch off during the weekend but it's very difficult especially for our industry to not walk around and stop to snap photos of things that inspire you.
What do you do then when you finally get your "Me Time" ?
Let me show you (Flashes his mobiles wallpaper), BORIS my French Bulldog. I walk him around and spend time with him.
Do you ever have the chance to shut off your phone, is it even possible?
No, even if I could do it from a work point of view I'm constantly on Instagram. I'm an addict always scrolling and looking out for new things.
I recently just got into hot yoga and after a session I would have 5 minutes of blank mind which never happens. Doing it 3 times a week for the past 4 months and can't wait to be back in London for my 8am sessions in a few days.

Any daily routines you religiously stick to?
I don't particularly have any routines but I would need my daily dose of coconut latte to function and the habit of showering before and after bed.
Lastly, I'm sure you have work with a lot of people during your career life span. What qualities do you look out for when you hire a staff or interns?
Inquisitive, detailed and nice people! Anyone can have a great set of skills acquired from school or experience but it also comes down to the chemistry of how that person could represent the brand and work with the team. It comes down to having the right attitude and the willingness to learn.They may not have the full requirement. For example when I started this job, retail was new to me as well. It comes down to having the right attitude and the willingness to learn.
Words by Matti Bygod, interview by Randolph Tan originally published in D'SCENE Magazine Issue #06.