Interestingly enough, workout clothes have become a topic of discussion beyond the gym, and are now something we consider to be related to overall fashion. Why?
People are increasingly embracing the concept of dressing well for the gym and also looking for versatile workout clothes that can serve a variety of purposes throughout their busy days. Workout gear has become so popular it's been dubbed "athleisure," referring to the fact that you can wear many of these items straight from your favorite workout class to meet friends for lunch.
DID YOU SEE? Karlie Kloss, Octavious & Chelsey Korus for Adidas by Stella McCartney
So how can you find multipurpose workout clothes that also managed to be chic and affordable?



Choose Neutrals
If you want to look effortlessly chic whether you're on the treadmill or running errands, try to build a workout wardrobe with classic neutral color palettes. For example, go with grays, nudes, blacks, and dark blues. This will not only disguise the fact that you're in your workout clothes once you're done with your actual workout but will also help you mix and match pieces more easily.
Look For Deals on High-End Pieces
If you want the best workout clothes, it's important that you focus on quality, but that can come at a premium. You want to find items that have some sense of structure, such as control-top pants, and that fit well. You don't want your clothes to look baggy, stretched out, or worn out.
Higher-quality clothes tend to be more durable over time, and you can save money by waiting until top retailers have sales, shopping online outlets, and also looking for special promotions, such as Zivame coupons.
You want to choose clothes that are also comfortable and flattering and can wick away moisture if you're sweating.
Layer Well
If you want to be able to effortlessly move from your workout to the rest of your day without changing clothes, consider layering. You can build a wardrobe base with great pants and workout tops, and then layer them with cardigans, sweaters, stylish jackets and scarves. It will give your outfit a more put together look, even though you are essentially just wearing your gym clothes.
You can also add structure to your outfit in the form of a great motorcycle jacket, which will give a look more chicness and pull it together.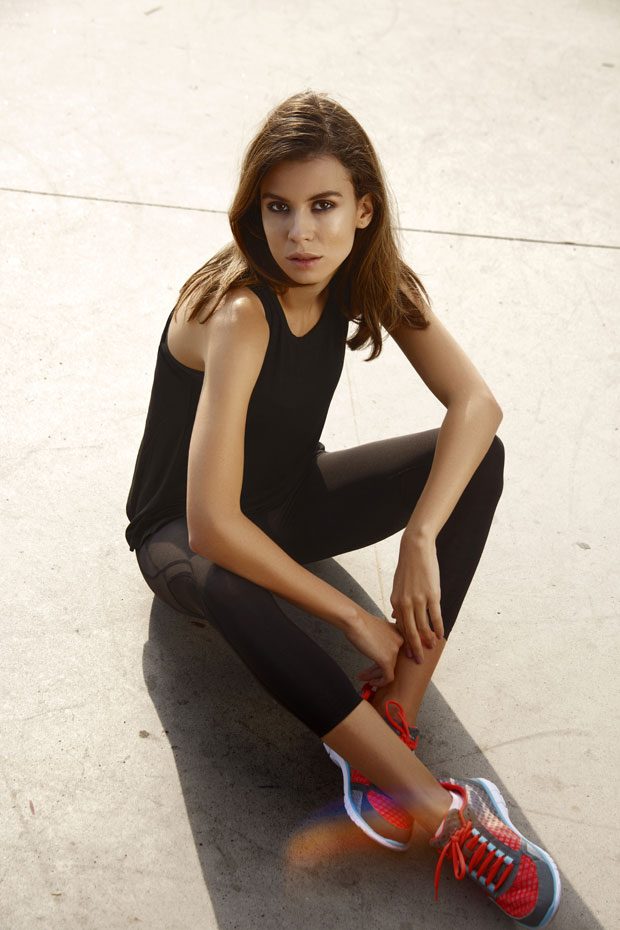 Accessorize
Accessories are just as important with your athleisure wear as they are with any other kind of outfit you're wearing. Choose a pair of sporty sunglasses (aviators work well), and add a great bag to go with your outfit. Your bag should pull double-duty not only as a style piece but also a place to conveniently stash all your workout essential.
You can also add a cute headband, which will look good and be functional.
Building your workout wardrobe should be about style, but also functionality. It should also be about starting with high-quality basics in neutrals, and looking for deals whenever possible. Then, once you've mastered the basics, you can move on to layering and accessorizing to make sure you always look chic throughout your day.
All images from STEELE ACTIVE Collection photographed with FOX Models Belgrade by Fashion Photographer IGOR CVORO for DESIGN SCENE.