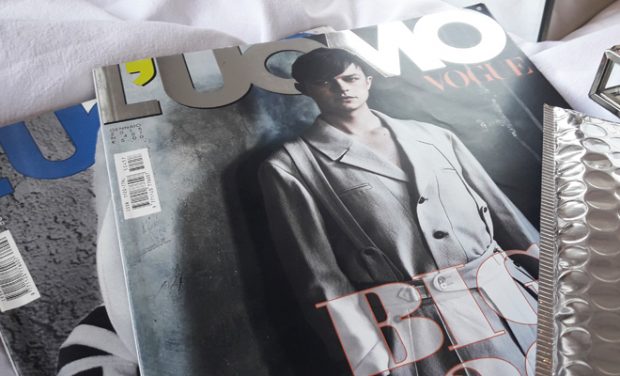 The publishing world is yet to receive the shock of alleged news coming over the weekend of Condé Nast Italia folding L'Uomo Vogue, Vogue Bambini, Vogue Sposa and Vogue Gioiello. According to the reports of Italian media such as "Lettera 43" the closing of the titles is already a done deal. The publishing house will continue it's work with the recently revamped Vogue Italia now under the helm of Editor-in-chief Emanuele Farneti. L'UOMO as well as the other titles, withstood the tests of time and economic hardships for decades thanks to the late Franca Sozzani, who in addition to her role at VOGUE Italia, was the EIC of these sister titles as well.
While L'UOMO Vogue was often under the criticism of fashion and magazine fans for promoting celebrity instead of fashion, it remained profitable for the company. By reports of WWD and Lettera 43 the folding of the titles is sure to result with cuts in staff. While the publishing house is yet to comment and confirm the story, it is reported with termination of their contracts former employees of the magazine are to receive a forty month severance.
Lady Gaga and Tony Bennett by Steven Klein
VOGUE Italia made no official statement over the weekend, and most likely if the changes are in place they won't take place till the beginning of next year. Condé Nast Italia also publishes GQ Italia, AD – Architectural Digest Italia, Vanity Fair, Condé Nast Traveller, La Cucina Italiana and beauty magazine Glamour.
WWD reports the company earing 127.3 million euros in 2016, coming with a rise in profits of 3 million euros compared to the increase of 2.3 million euros in 2015. The fold if to take place is to mark an end of an era with L'UOMO VOGUE Standing as a staple of menswear and Italian fashion for decades. The regular contributors of L'UOMO Vogue were photography legends such as Bruce Weber, Paolo Roversi, Steven Klein and the magazine was one of the first to highlight the career of Franca Sozzani's son now established Fashion Photographer Francesco Carrozzini.
Condé Nast is yet to comment on the news.