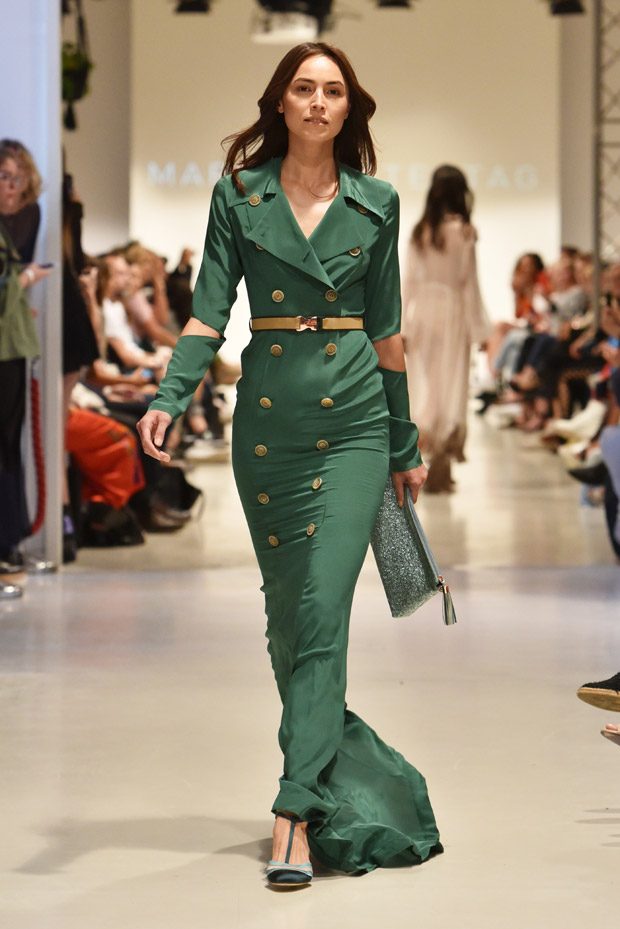 Marcel Ostertag presented his Spring/ Summer 2018 collection "Freedom" in the afternoon of the second showday of Mercedes- Benz Fashion Week Berlin. As location, the highly charming "Delight Studios" in the heart of Berlin Mitte were chosen. The show was without any doubt one of the highlights of Mercedes- Benz Fashion Week Berlin. In our fast- living times, this charming collection can be understood as an ode to appreciate each minute of your life, be grateful and embrace your life and loved ones.
As you may assume when viewing the invitation, "Freedom" takes its inspiration from the limited lifetime of a dayfly. Thus, it makes you wonder: how would I live I had only 24 hours of time left? Which priorities would matter the most, which people are the ones that determine my happiness, which are the moments that should last forever? In our fast- living times we often forget the importance to celebrate each moment and embrace happiness, and the message behind this collection reminds us to do so. This is more than any ordinary fashion collection, this is a statement to celebrate life and be happy for each minute of your life.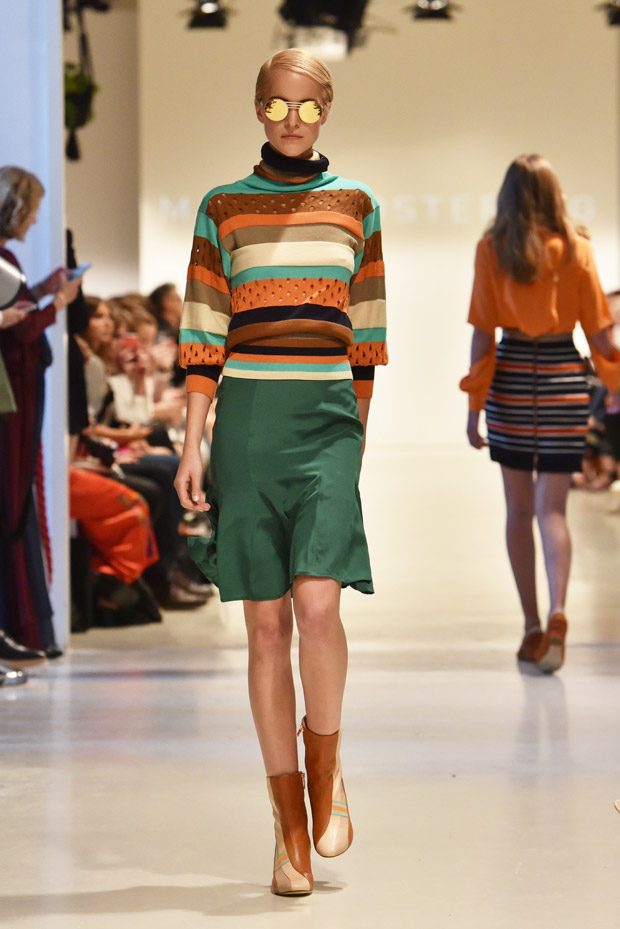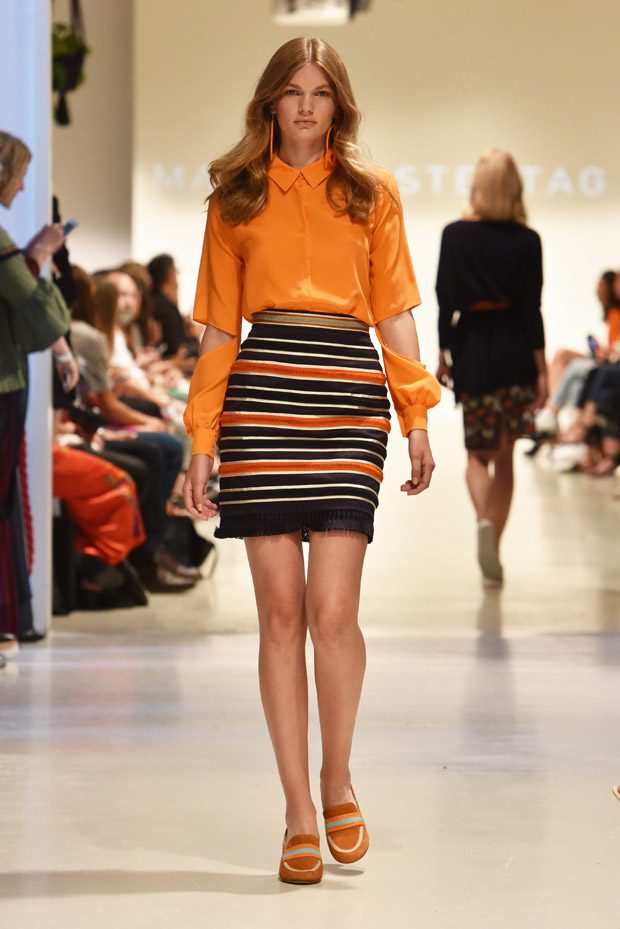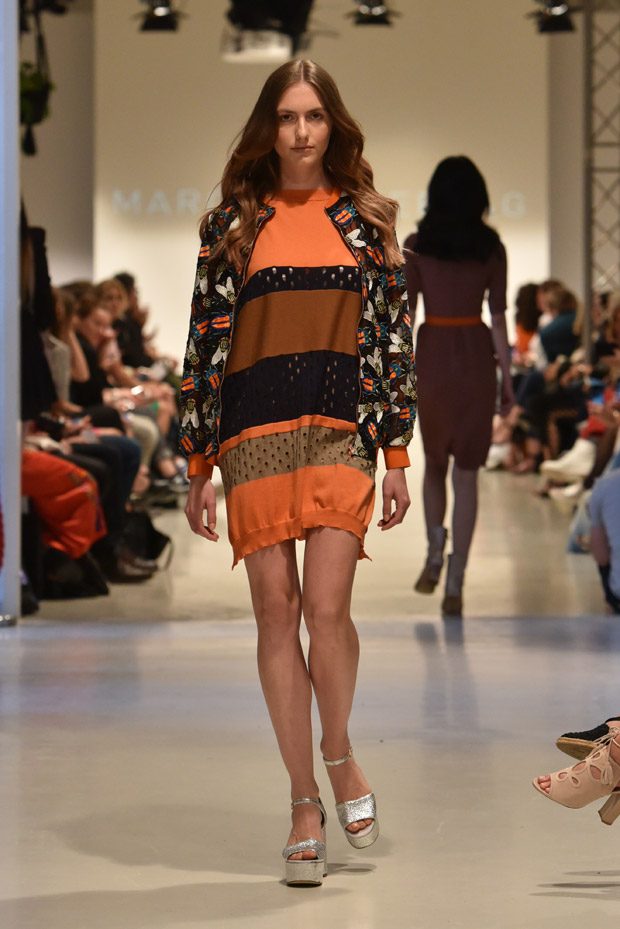 In his previous collection titled "Revolution", the very well- known German designer already called us to slow down, to focus on what really matters most instead of wasting moments and time. That theme appears anew, in the symbolic figure of a dayfly. Incredibly inspiring!
"Freedom" can be even understood as an invocation to don't only circle around yourself and your own issues, but to gift valuable humans, friends and family members more attention and time. How would it feel if you turned each second in hours and could spend that gained time with your loved ones? It also focuses on the idea of creating something together. Supporting each other, helping each other, be stronger together. In our often superficial times this inspiration is incredibly inspiring and a topic that matters for everybody.
The endlessly elegant long, floating dresses and transparent blouses that are decorated with exquisite tassel details, but also sublime mini skirts that are paired with tunics in a very nonchalantly way underline the blithe character of this exceptional collection. Simply smooth and sensual. Each look in this collection is a celebration of femininity.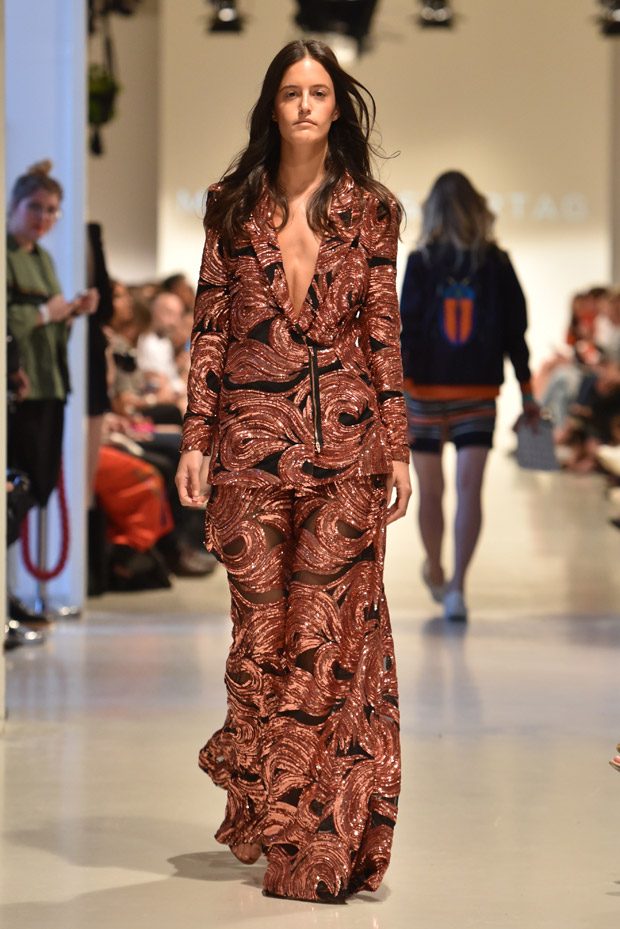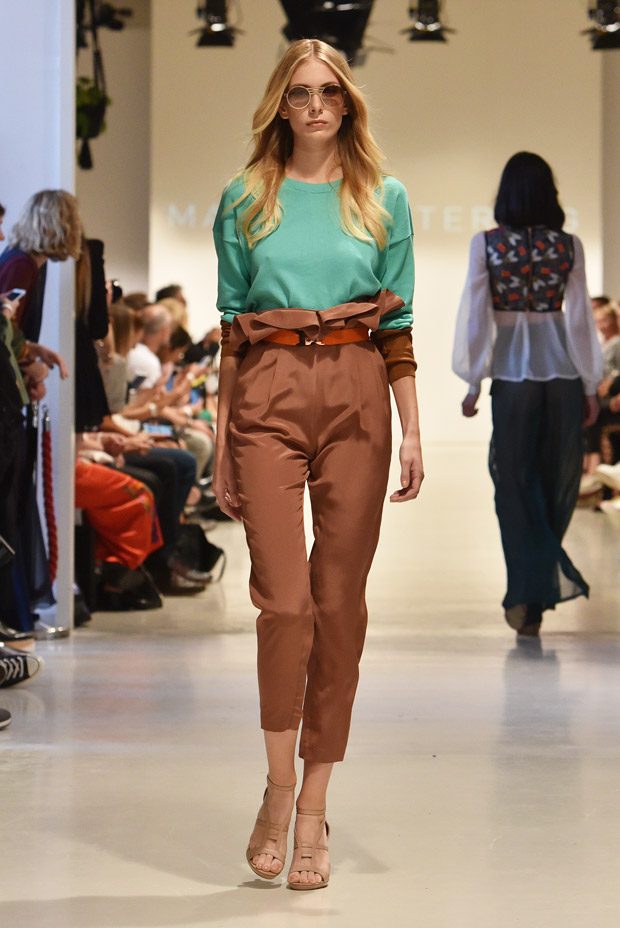 But also the very special detail- awareness of those precious pieces deserves devotion, for instance insect prints support the seventies silhouette. Those prints are applied in various ways, both solitary (look at that gorgeous bomber jacket with a scarab on its back!) or on the entire look. In that relation, scarabs symbolize eternity and infiniteness. However also many other insects can be noticed in Marcel Ostertags' Spring/ Summer 2018 collection, they signify life and flow of change. The fauna pops up in delicate embroidery and is printed on only the very finest fabrics, such as cotton and silk.
The creative play with one of Marcel Ostertags' favourite pieces, the trenchcoat, literally let our hearts beat some seconds faster. Look at his cut outs or his innovative reappearings in form of a skirt of a modified cocktaildress. Breath- taking! His creations are again of highest quality and "MADE IN GERMANY". Once bought, they last a lifetime.
The range of colours consists of sundry bright, strong, vivid hues, such as tangerine, mint, emerald green, squash, royal blue and cyan. In addition to those strong tones, also a few more restrained shades are applied, e.g. caramel, biscuit, chamoise, coconut, ivory and night black. The creative spirit behind this label harmoniously unites various tones in one look. He loves to play with all kinds of lengths, ranging from mini skirts to floor- length, floating dresses. Endlessly elegant!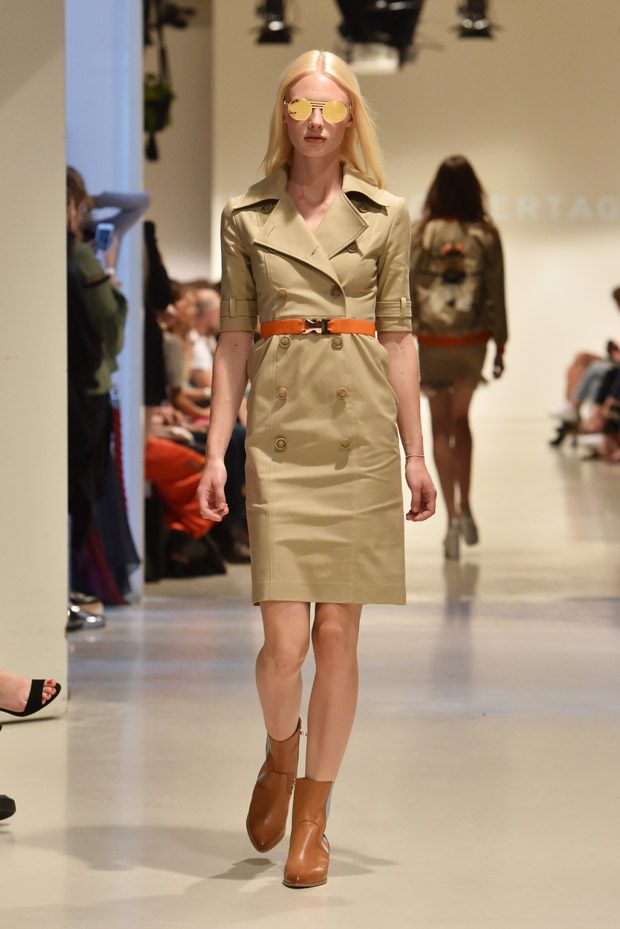 Plenty of his creations are focused on the waist which underlines the delicate character of those sophisticated looks. Completely charming!
Among so many stunning outfits, it is hard to pick a favourite one. Even though we must confess a pantsuit embellished with sequins and largely cut pant legs was our personal highlight. So '70s, so glamorous, such an outstanding piece.
Thanks to innovative patterns and knit types, also the knitwear collection becomes a must have for each occasion. Our favourite pattern are the vivid strips. So much '70s, so timeless, so much fun.
Those perfect looks are rounded off by the perfect shoe choice. For that reason, Marcel Ostertag will continue his cooperation with Tamaris. This thrilling cooperation of the two companies will be intensified and extended. Our favourite shoe pick of this collection is a sky blue ankle boot that sparkles when you observe it clearly. It has a plexiglass heel that underlines his remarkable character. They are already added on our wish list for next summer.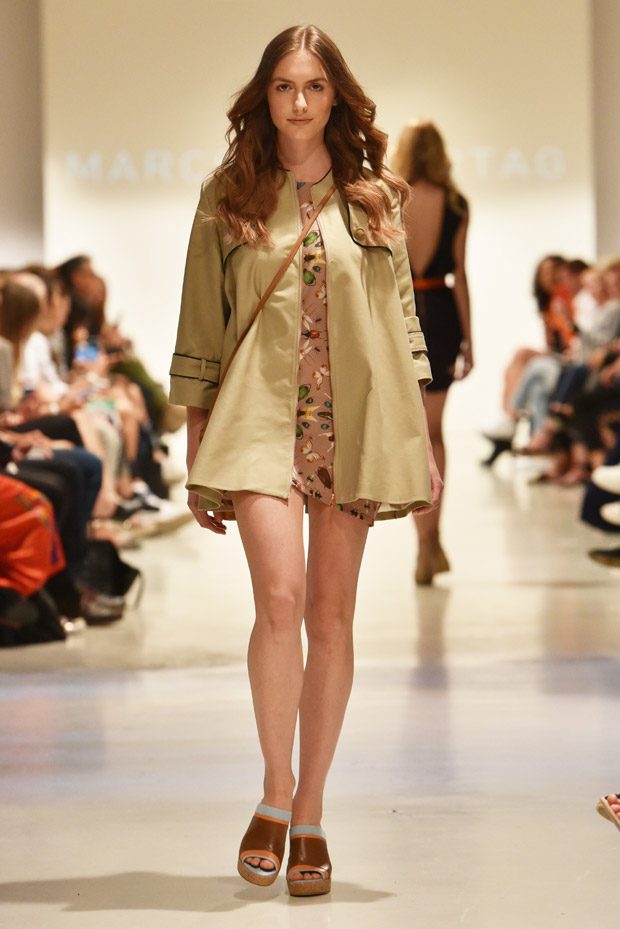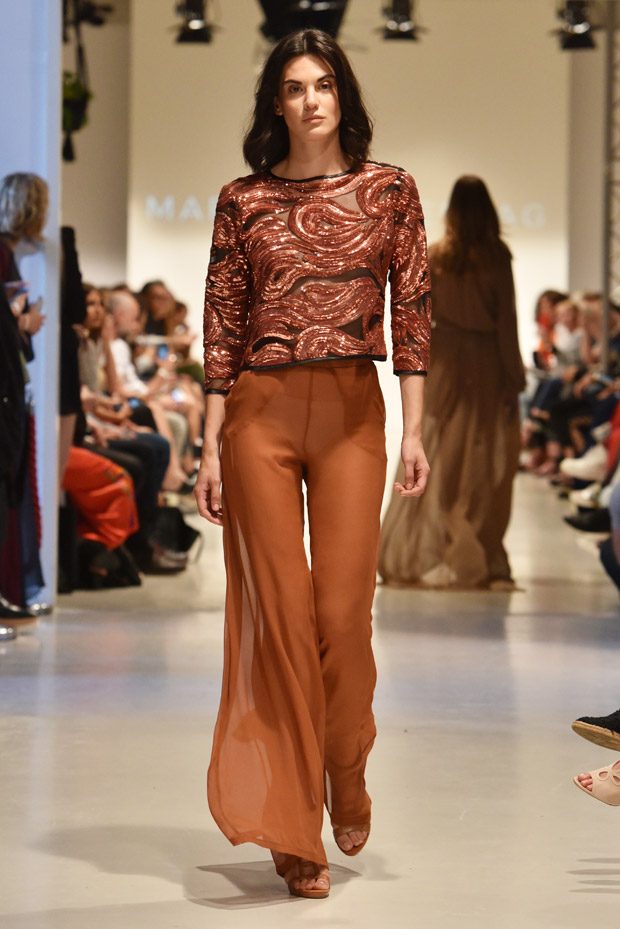 Marcel Ostertag X Tamaris- an incredibly inspiring collaboration which will be available in stores and online from 25th of August 2017 on.
The '70s inspired, very fresh and modern beauty look of the models was created by Redken and Nyx that support Marcel Ostertag for editorial and runway productions. The make- up was kept natural and fresh, the hair was worn open, slightly wavy and with middle- parting. This look seems to be made for the modern amazon that is mastering her everyday life in any urban jungle.
SEAT supports Marcel Ostertag when it comes to important projects.
Johann Ostertag, the brother of the designer, was producing the cool show track for the fifth time in row. The cool beats emphasised the statement of this collection.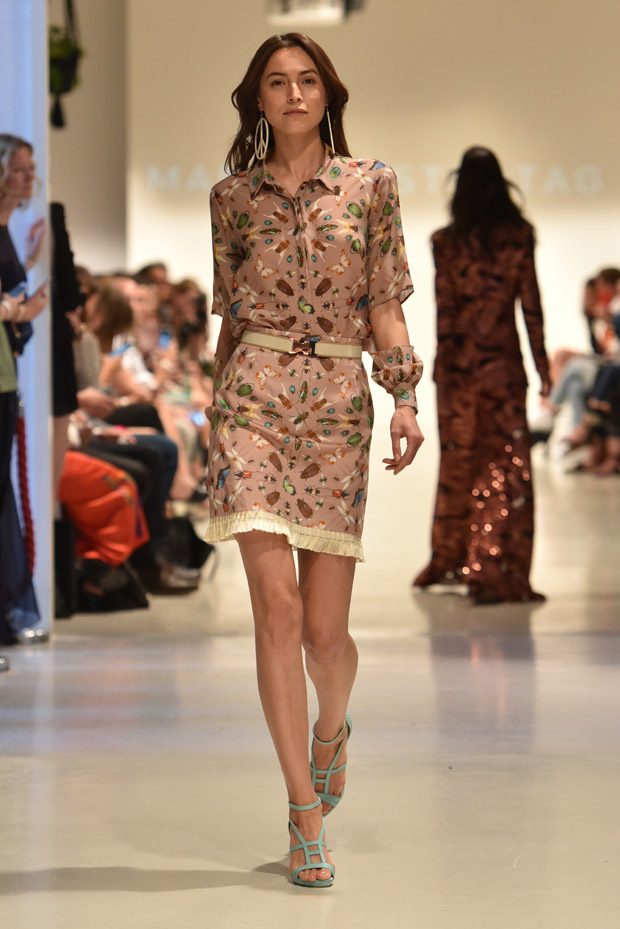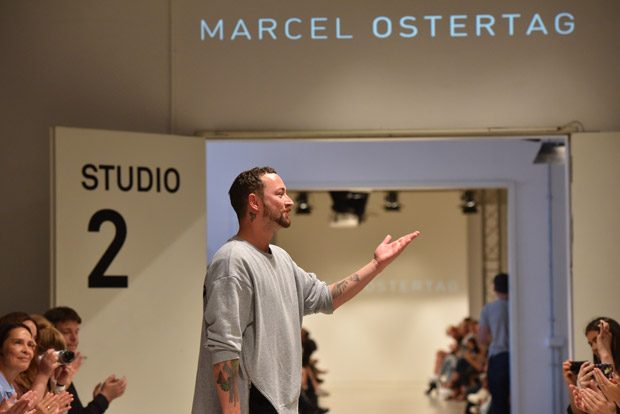 We left the show full of new ideas and inspirations and we will definitely keep an eye on Marcel Ostertag and on his upcoming collections! Whenever any show makes us think about life and which values matter the most, it was a brilliant show.
Review by Sussan Zeck for D'SCENE Magazine