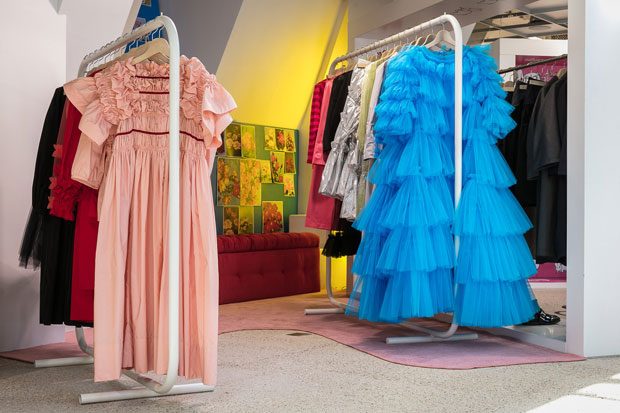 London's reputation as one of the best fashion capitals in the world never seem to wane. It's even hailed as THE top fashion capital of the world, with household names such as Alexander McQueen and Mary Katrantzou, worldwide famous labels like Burberry, Stella McCartney, Tom Ford, Mulberry, Paul Smith and Pringle of Scotland. What's more London's love affair with fashion has truly shaped the history of what we wore and wear today, with fashion legends like Mary Quant in the sixties and the mini skirt trend, or punk fashion designer Vivienne Westwood in the 70's with her controversial avant-garde boutique that dressed many of the punk music scene heroes of the day like Viv Albertine from the girl band The Slits as well as her infamous acolyte Sid Vicious from the S*x Pistols.
From North London to Harley Street, and from East London to the streets of the West, we bring you FIVE of the best fashion boutiques in the British capital right now [in no particular order!].
1. House of Hackney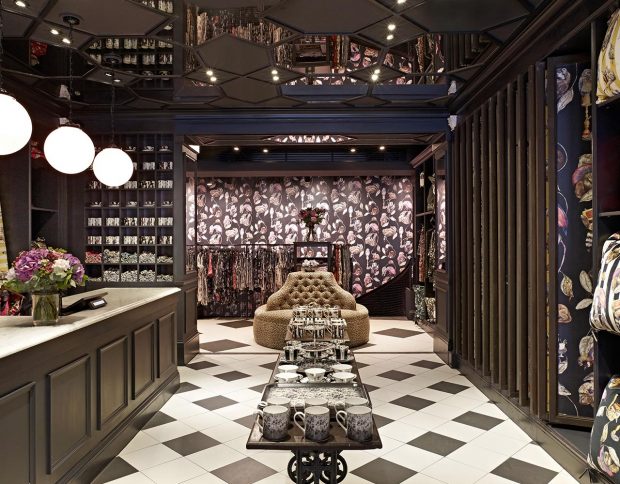 House of Hackney is located in Shoreditch, a gorgeous establishment that's truly a feast for the eyes. You will be able to find furniture and beautiful rolls of wallpaper and fabric but it also sells pretty vintage inspired clothing with a focus on Liberty prints and floral patterns. The 2017 summer collection is particularly inspired by exotic leaves adorning jumpsuits, summer dresses and pussybow shirts. You're sure to be keeping these classics for a long time!
Address: 131-132 Shoreditch High St, London E1 6JE, UK
2. LN-CC
Short for Late Night Camelon Café, LN-CC is a cutting edge designer store, by-appointment only, hidden away in East London. Far from the typical fast-fashion shopping experience, the concept boutique mixes vinyls, accessories and clothing in a super trendy location imagined by Gary Card, an award-nominated interior designer that brings the shopping experience to a whole new level: stepping through the shelves of exquisitely displayed goods is like walking through the most cutting edge exhibition on earth. You'll be able to pick up some St Martins' graduates labels as well as other contemporary international fashion brands. LN-CC has also made a successful online presence, running a very in demand online fashion store.
Address: LN-CC – Late Night Chameleon Cafe; 18-24 Shacklewell Ln; London E8 2EZ,UK
Appointments: +44 (0)20 7275 7265 appointments@ln-cc.com
3. Rellik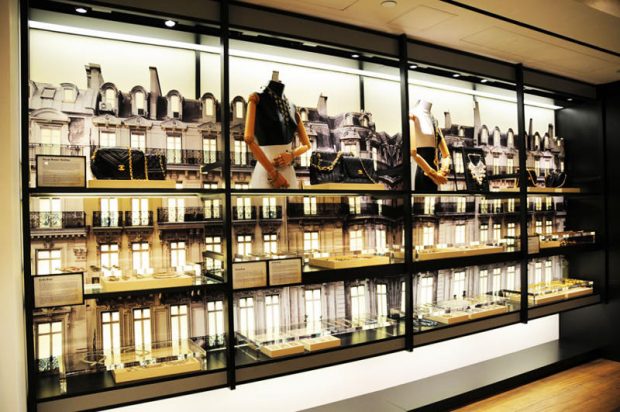 What would be London without its vintage fashion stores? Rellik sells high-end vintage clothing in Kensington and remains a firm favorite among bohemian-styled celebrities such as supermodel Kate Moss. Pieces are in mint condition and collectable pieces from fashion legendary labels Vivienne Westwood and Ossie Clark are often to be found in the mix.
Address: 8 Golborne Gardens, London W10 5NW, UK
Phone: +44 20 8962 0089
4. Wolf & Badger
With two stores in Notting Hill, Soho and Mayfair, this super chic concept store was created by Henry and George Graham in 2009. The store doesn't only boast a superb selection of the best contemporary labels out there, it also prides itself in putting new designers forward and supporting them throughout their creative endeavours: a most noble cause!
Address: Wolf & Badger, Notting Hill, 46 Ledbury Road, London W11 2AB
5. Dover Street Market
The famed COMME des GARÇONS founder Rei Kawakubo with her Dover Street Market store in London has changed the course of fashion industry. Bringing to light designers such as Gosha Rubchinskiy, the store also offers brands such as Gucci, Thome Browne, The Row, Balenciaga, Raf Simons, Proenza Schouler and many more. The store is open seven days a week from 11AM till 7PM. The model was so successful Mrs Kawakubo and her team have also opened Dover Street Stores in Singapore, New York and Tokyo's Ginza district with a location in Los Angeles in the works.
Address: Dover Street Market London; 18-22 Haymarket, London SW1Y 4DG