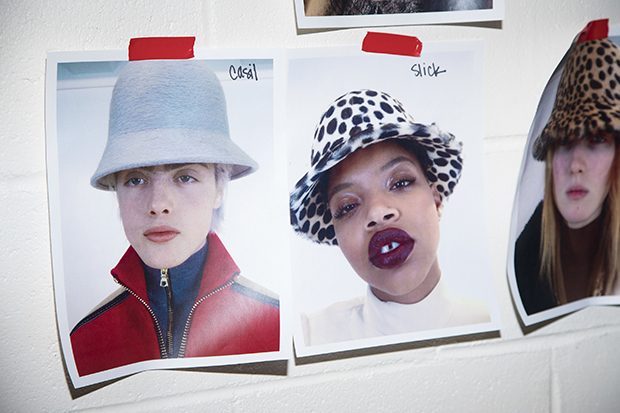 It is nearly impossible to go through a Fall Winter 2017 collection without spotting a hat, however for the now unraveling season the following designers truly mastered the artistry of craftsmanship. In no clothing item unisex is more of a dominating term than when it come's to a hat. Men's hats or women's hats, you just can't go wrong this time.
The top fashion runways in Milan, Paris, London as well as New York are no doubt serving a slew of new headwear trends. From classic to avant-garde here are some of DESIGN SCENE magazine's favourite new designer hats of the season.
PRADA – Fashion designer Miuccia Prada is always known for her flare for mixing up men's and women's aesthetic. From a massive feather hoody, or simply said head-piece literally grabbing all the fashion magazine covers this month to the wonderfully charming leather caps. Miuccia brought down the runway a tomboyish version of menswear hats and berets.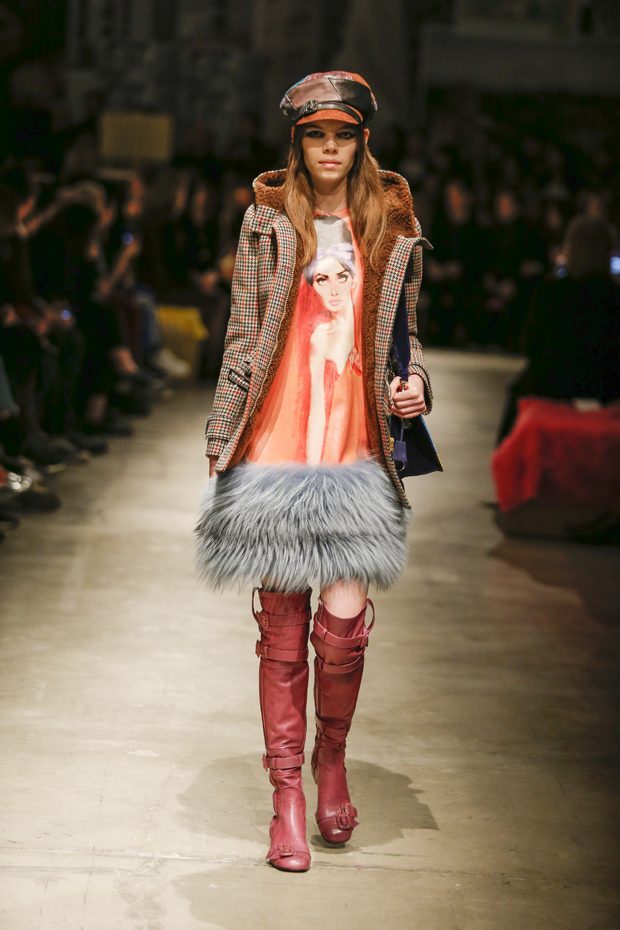 The colours are wonderfully autumnal, from beige to earth tones with a touch of orange and red shapes Prada's new collection.
Coach 1941 – bold and big is the sentiment of the Fall Winter 2017 collection presented in New York city by label's designer Stuart Vevers. Oversize is the key this year, and designer uses faux and real fur to shape the eye-catching new headwear designs sent down the runway. For Mr. Vevers inspiration came from the early NYC hip hop mavens, the girls are tomboys dominating the idea of the great American outdoors.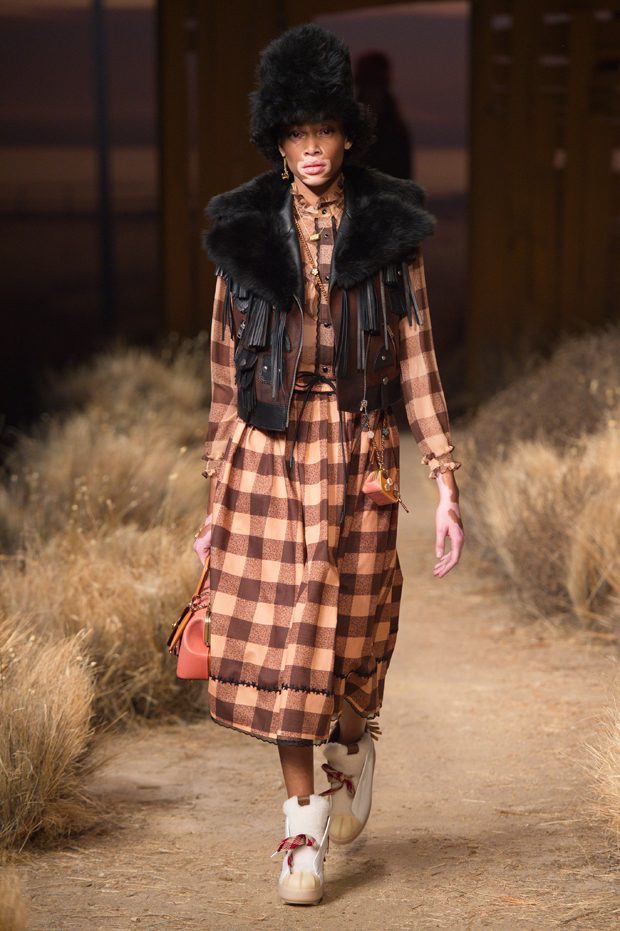 With accessory on display as well as some of the outwear pieces, unisex was a key note in the Coach 1941 collection as well.
MAISON MARGIELA by JOHN GALLIANO – When it comes to the legendary Fashion Designer John Galliano creating a showstopping hat is hardly out of ordinary. Ever since days of working at Christian Dior the designer is famous for his collaboration with some of the most sought after millinery masters. The Maison Margiela Fall Winter 2017 collection by Galliano presented during Paris Fashion Week did not leave any of the press and buyers empty-handed.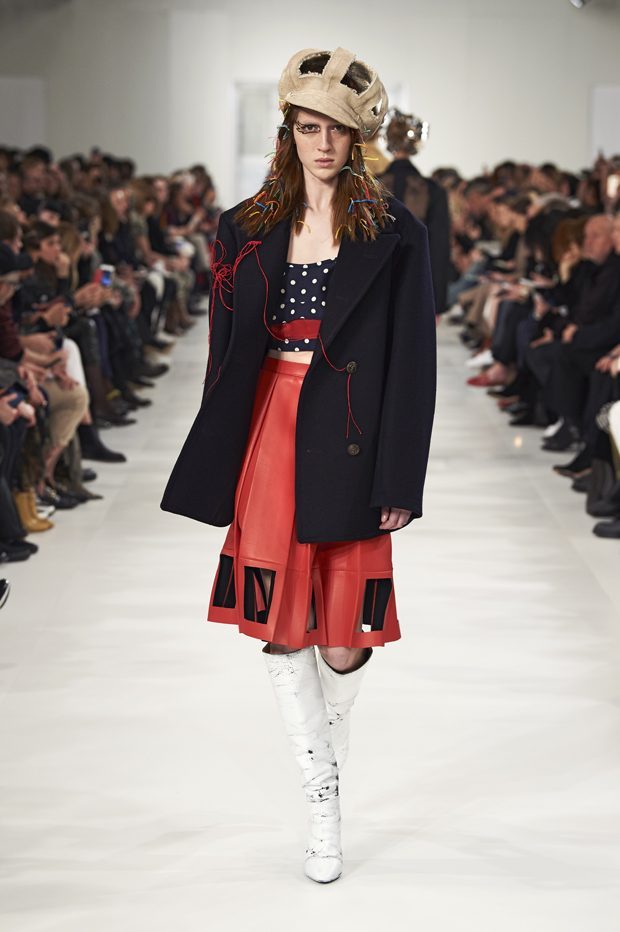 In fact the designer even had models sport oversize handbags as the most luxurious hats you have ever seen. Still, when it came to our favourite designs we spotted an avant-garde rendition of an early 70s worker's hat (above).
FAUSTO PUGLISI – Milan based designer Fausto Puglisi for his eponymous line opted to recreate the ever-elegant moment of a women's hat. However the designer closely under the watchful eye of the fashion Elite is know as one of the most promising new design forces in the city of Milan.
For his latest collection Mr. Puglisi went for massively oversize black hats, to complete his ever showstopping fall winter 2017 outwear looks. Just make sure it's not windy when you are about to step out in your Puglisi this winter!
GUCCI – Staying in Milan we go through the ever bigger collection of the newly established fashion royal Creative Director Alessandro Michele who managed to place everything retro and kitch into his Fall Winter 2017 collection. In a magical MICHELE manner captivating the masses by a formula only the designer knows to master.
A straw hat hits the runway for Gucci Fall Winter 2017 collection, evoking the ever elegant moments of Italy's Lombardia coming from this famous Florentine fashion house.
MARC JACOBS – Last but not least is the ever iconic American Fashion Designer Marc Jacobs whose Fall Winter 2017 collection was all about hats! Literally every look sent down the runway was paired up with a massively oversize hat, worn by the most authentic cast we have seen during this season's fashion runways. From Adwoa Aboah to Kendall Jenner looking actually cool to the truly empowering Slick Woods!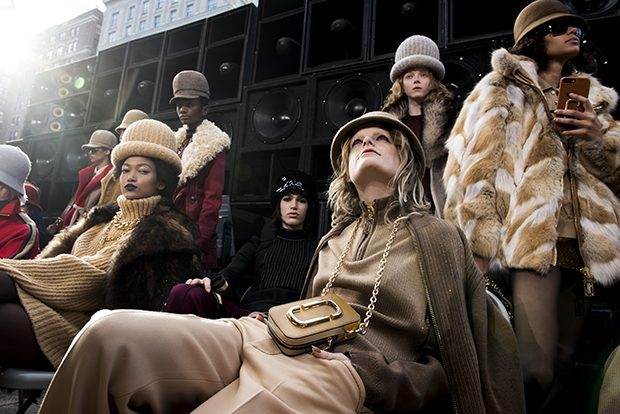 Marc Jacobs models for the season wearing these fantastic hats, were true superheroes of the fashion industry. Simultaneously Jacobs' team managed to pull the most diverse cast you can imagine, taking the street for the runway it was a truly impressive 'street cast' to remember.
Similarly to COACH 1941 designer Marc Jacobs was indeed inspired by the early New York Hip Hop as well. Who 'wore it better' you be the judge (see all Marc Jacobs FW2017 Runway Looks).
ASHLEY WILLIAMS – London designer to watch Ashley Williams presented the early 90's check to a new level for the London Fashion Week show. The must-have check of the season is hard to bypass after stepping into literally any top brand or a high-street fashion store.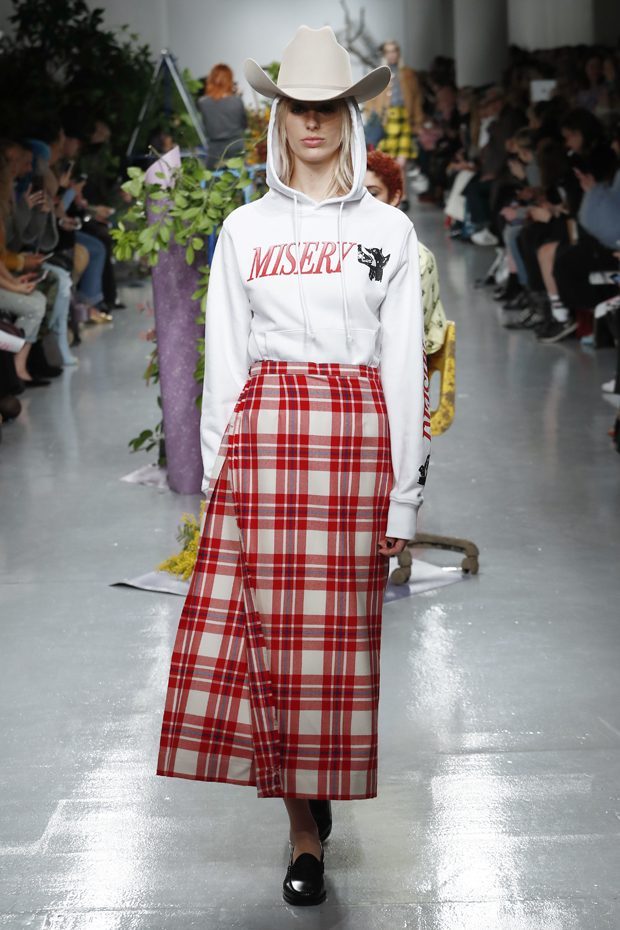 However, Williams celebrated the cowboy hat like nobody else this season, sported by everybody with some edge this season! Perhaps, the trend enrolled once again with Lady Gaga and her cowboy hat on the Joanne cover. Nevertheless, cowboy hats are definitely for the more daring this time.
All images courtesy of the respective brands.