For Autumn/ Winter 2017, Promod created a denim line featuring its five timeless designs: GASPARD, EMILE, ERNEST, LOUIS and LUCIEN.
Promod stays true to its significant style but adds sundry innovative ideas and influences. However the cuts of all models stay the same. In addition to that smooth selection, new embroidered, straight, flare and mom jeans are presented. To round off the looks, several feminine and easy- to- twist pieces and plenty of amazing accessories, are presented. Those pieces can be harmoniously united among each other. A black jacket seems to be the perfect addition for your office wardrobe, whereas a scarlet bomber jacket with vivid embroided details is the perfect choice for your leisure time hours. Faux leather jackets create a rather edgy, young look.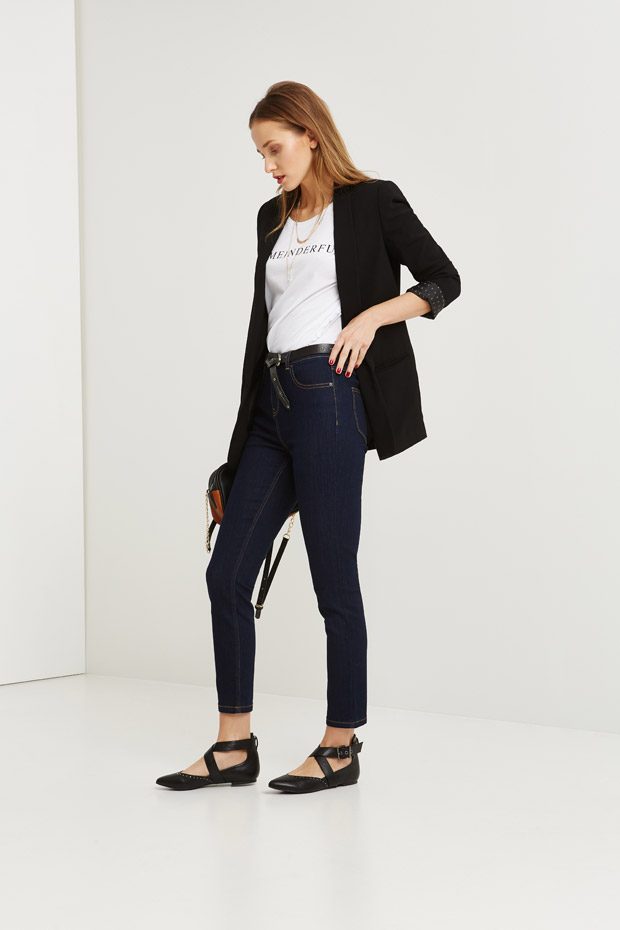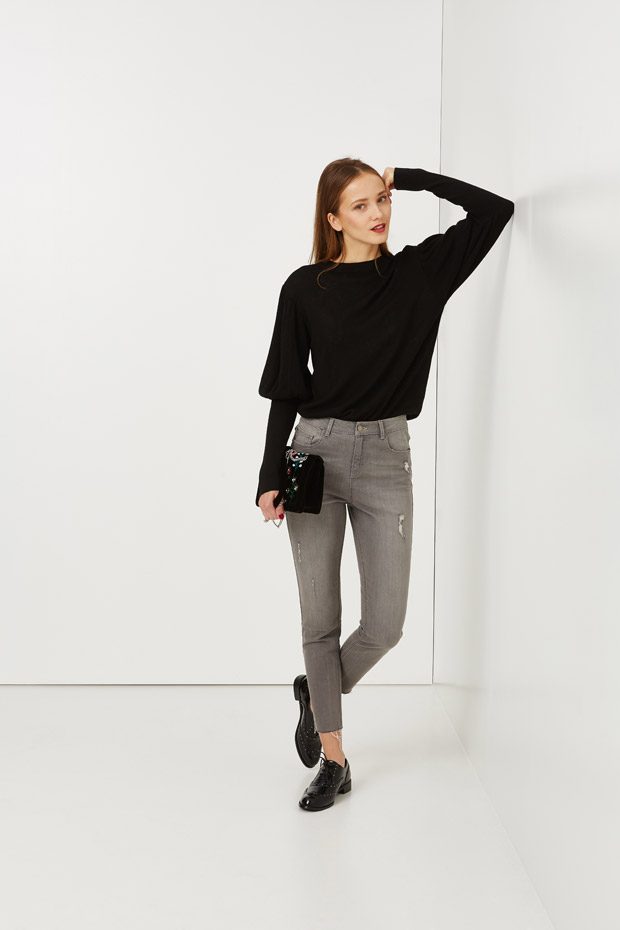 The colour palette of this collection contains typical autumn hues, such as marooon, pewter, cognac, saffron and, of course, a large variety of denim. But also some soft, feminine tones are shown, for instance rosé and sheer white. That underlines the graceful character of those outfits. Besides sundry colour accents are shown, however they are always subtle and never too loud.
What makes those looks stay in mind is their very unique embroideries- from dragonflies to flowers, everything you can imagine becomes real.
The accessories stay practical yet chic with just the right amount of each: our highlight piece is a small, black backpack that is provided with zippers.
Most of this collections' pieces can be harmoniously combined among each other which simplifies the look choice. Some of the cosy sweaters of this collection are worn rather loose which gives the looks an extra easy- going touch.
Promods' Autumn/ Winter 2017 collection covers a lot of various style preferences and thus, it is the perfect addition for any contemporary womens' Autumn/ Winter 2017 wardrobe.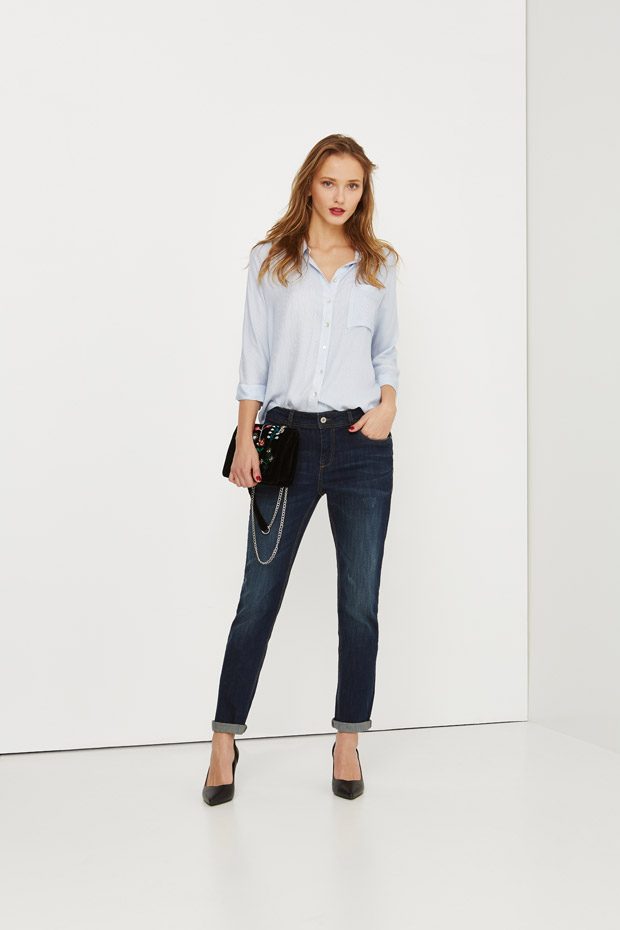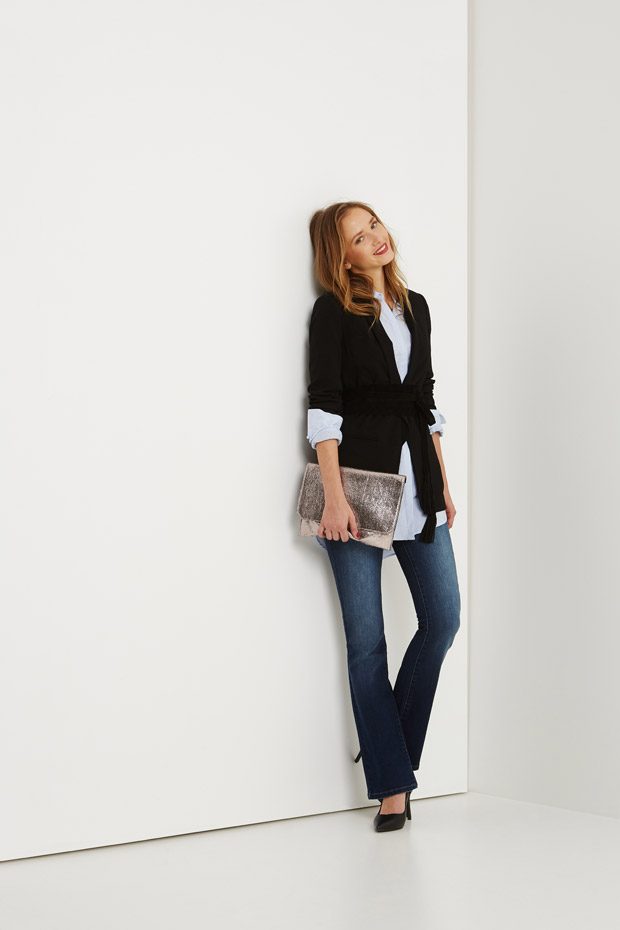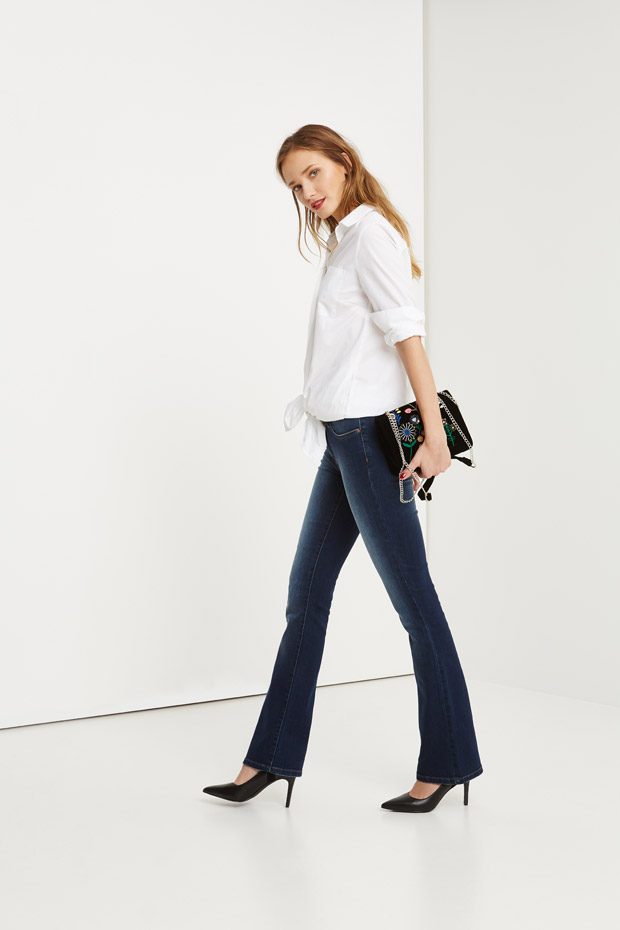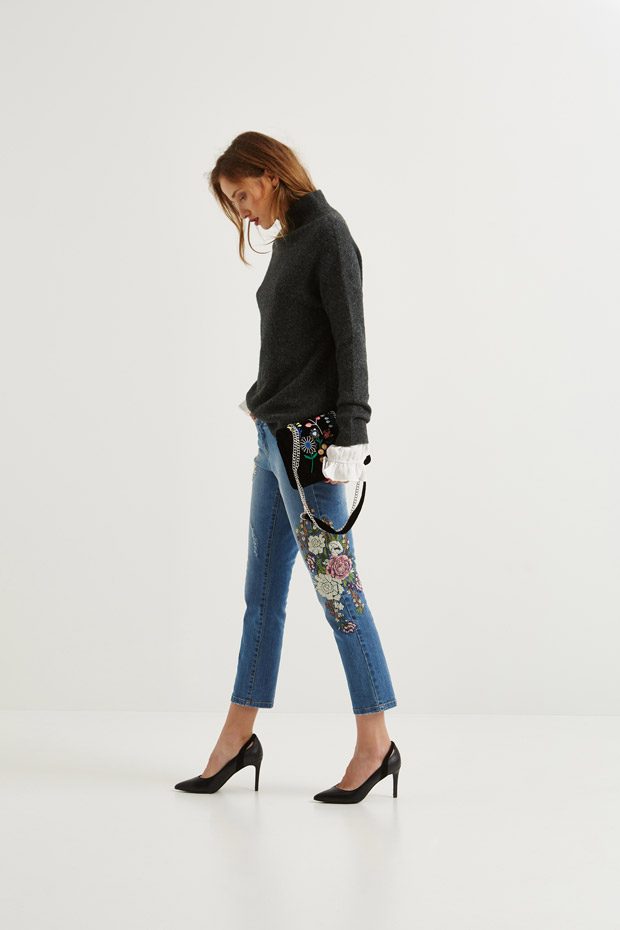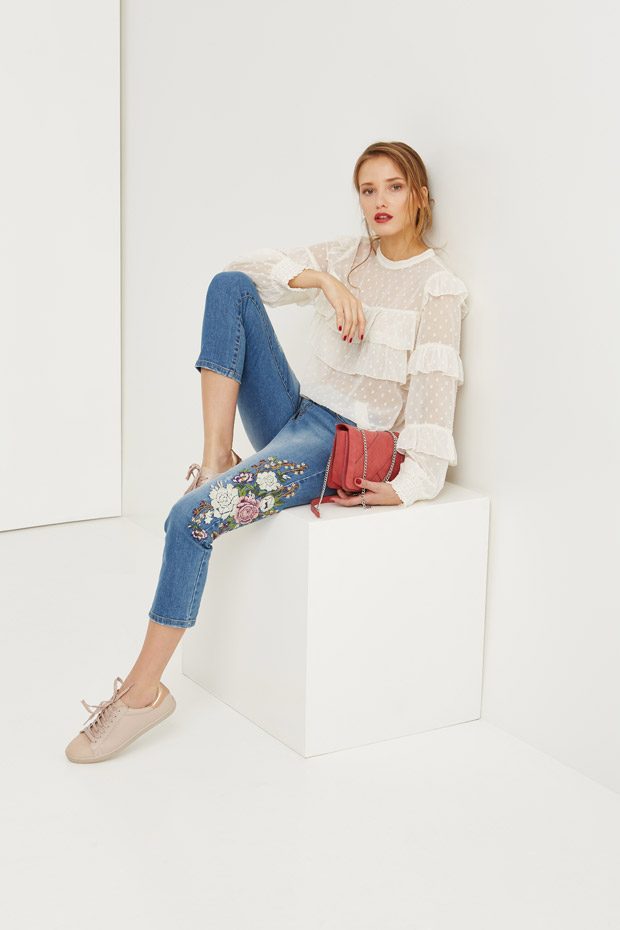 Review by Sussan Zeck for D'SCENE Magazine