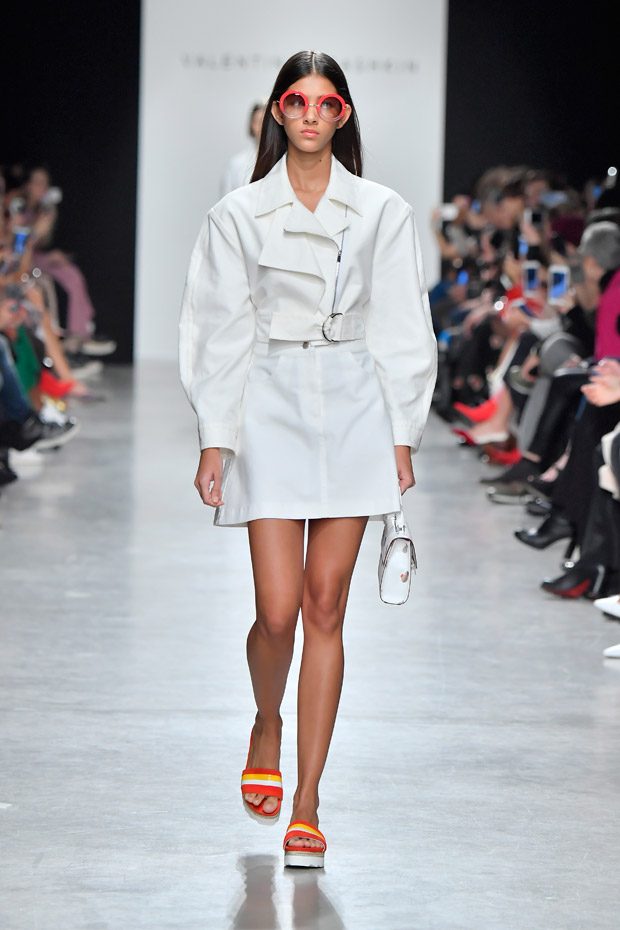 Valentin Yudashkin presented Spring Summer 2018 womenswear collection, inspired by the image of a perfect woman with an exceptional sense of style, on Monday, October 2nd, at the Palais de Tokyo, during the ongoing Paris Fashion Week.
"The presented collection was inspired by avant-garde art and, particularly, suprematism (from the lat. Supremus – the highest), an art movement focused on basic geometric forms,painted in a limited range of colors founded by the famous Kazimir Malevich.
Combinations of multicolored planes and geometric shapes – a straight line, a rectangle, a square and a circle, as well as a combination of geometric figuresthat comes in different colors and sizes, all form Suprematist compositions that are reflected in the Valentin Yudashkin SS18 collection. The centerstage is taken by graphic prints with colorful squares and triangles as well as horizontal, vertical and oblique stripes.

Another interesting feature is the cloth and braid sewn strip used on dresses, jackets, blouses, tops and trousers. This creates an underlined graphical character of the image. In addition, some of the pieces of the collection are supplemented by human figures composed of various geometric forms that descend from Malevich canvases and set a special rhythm, movement and composition."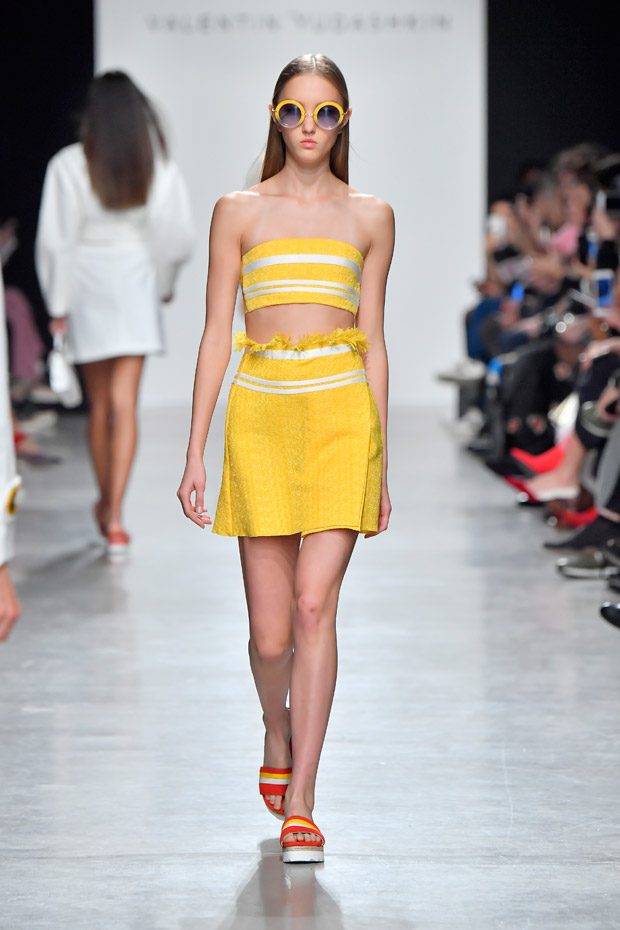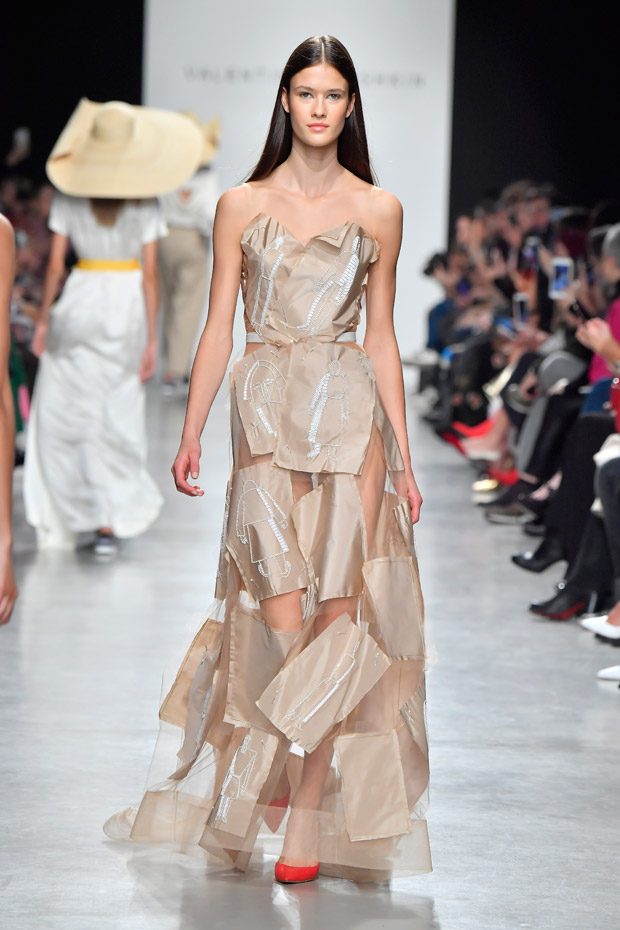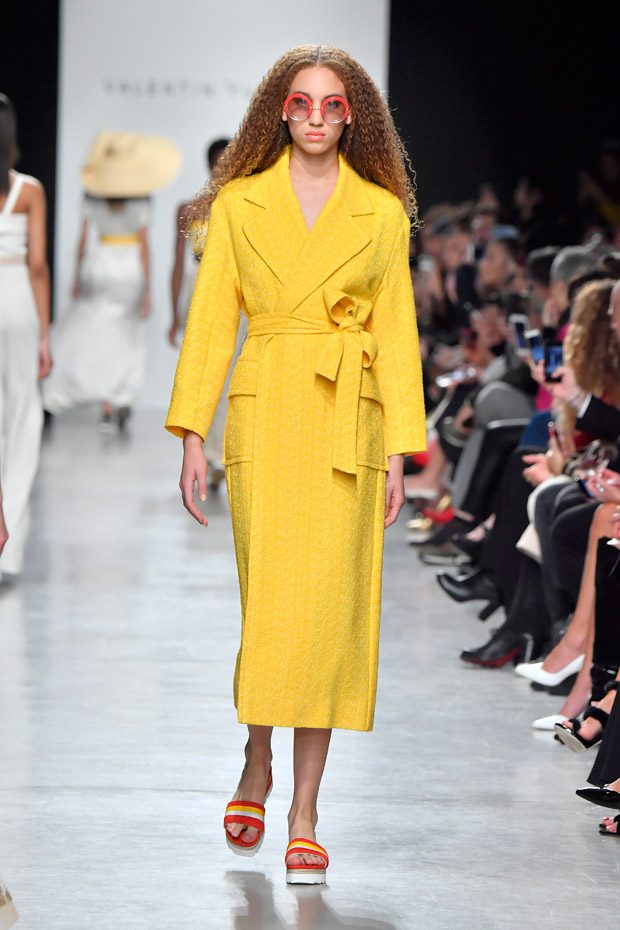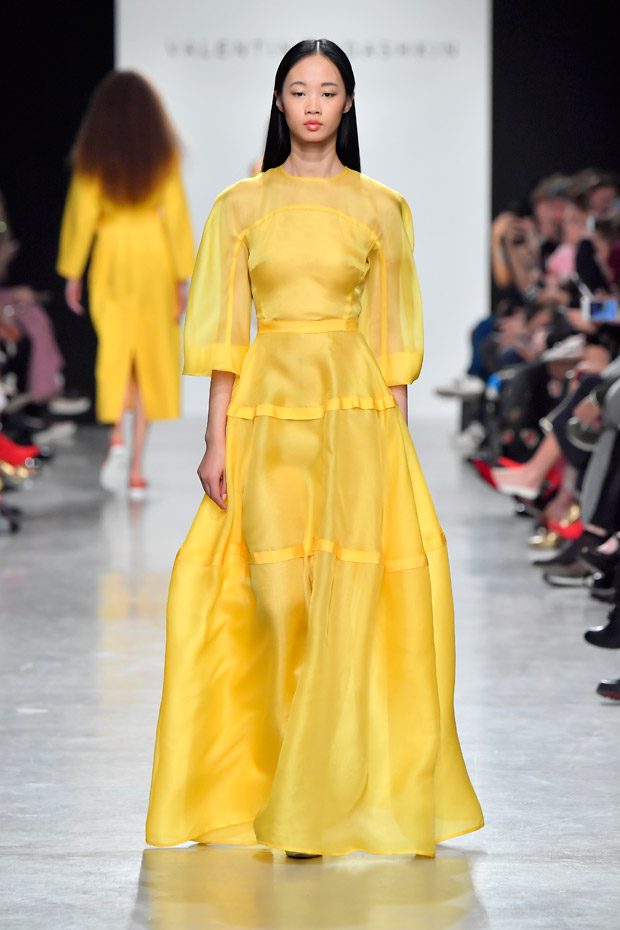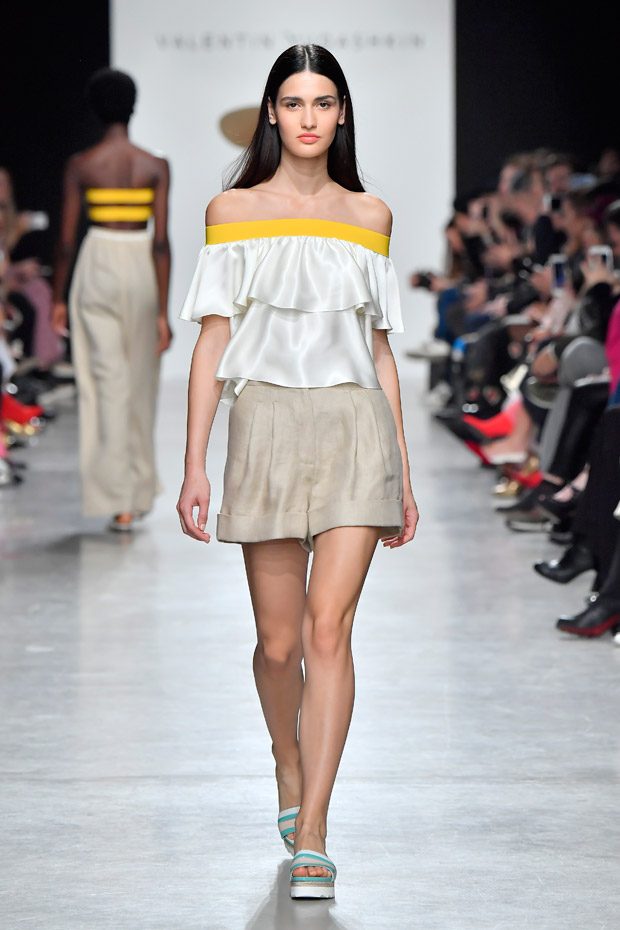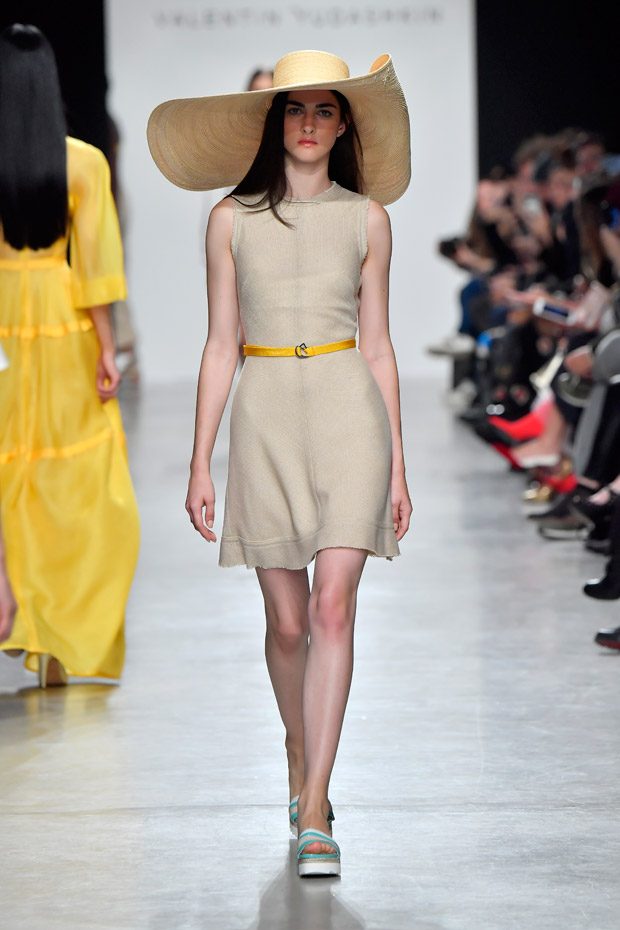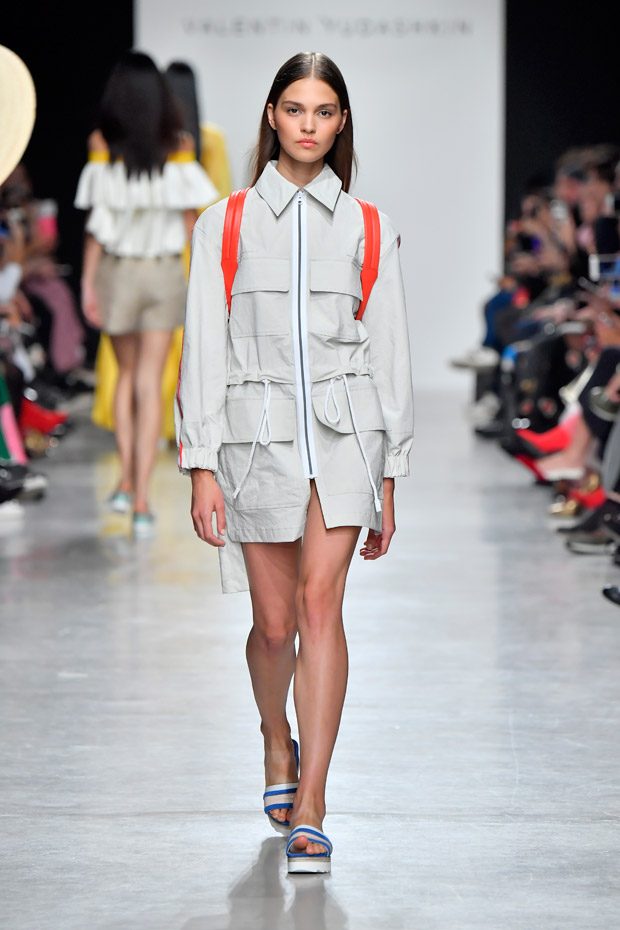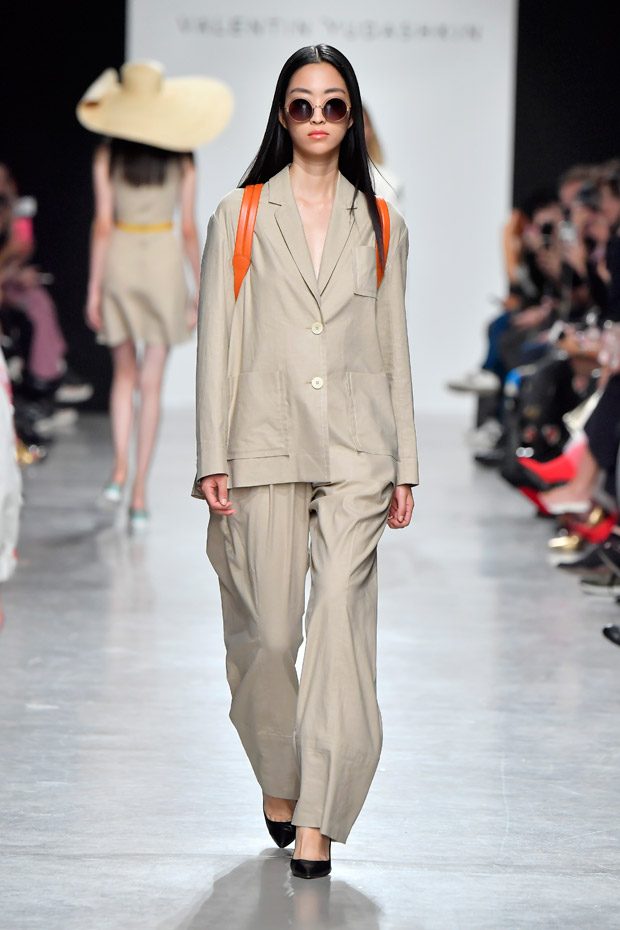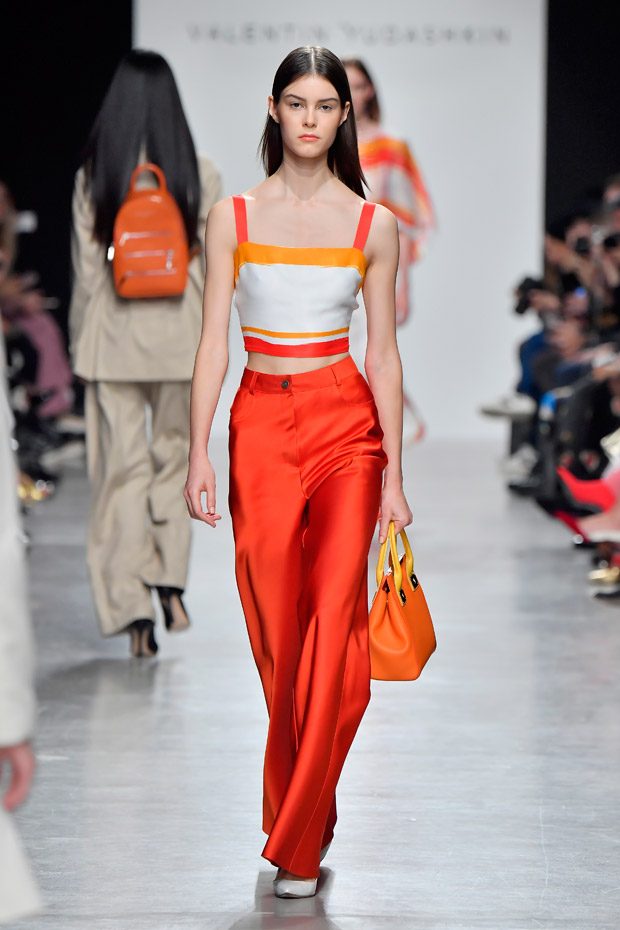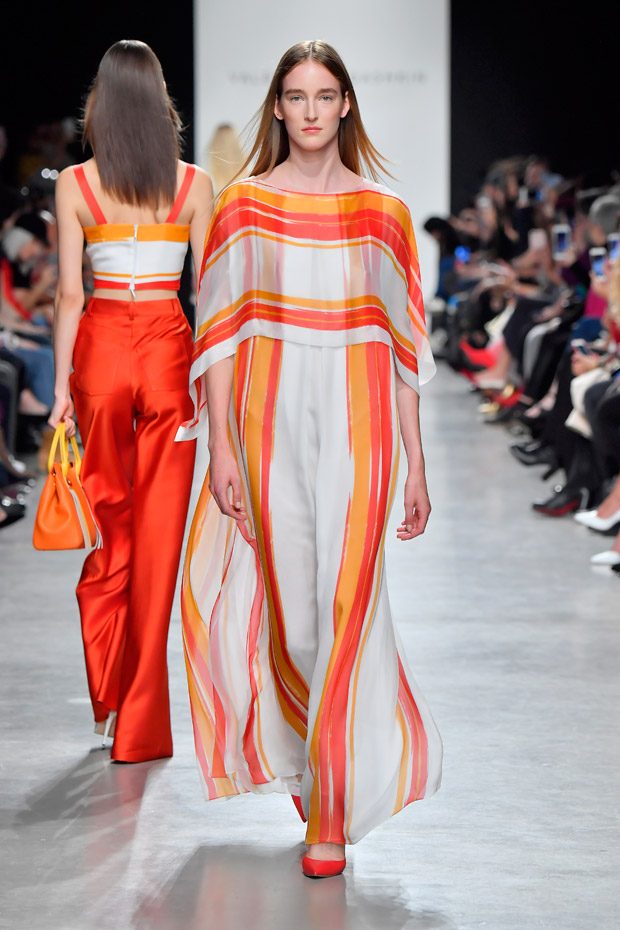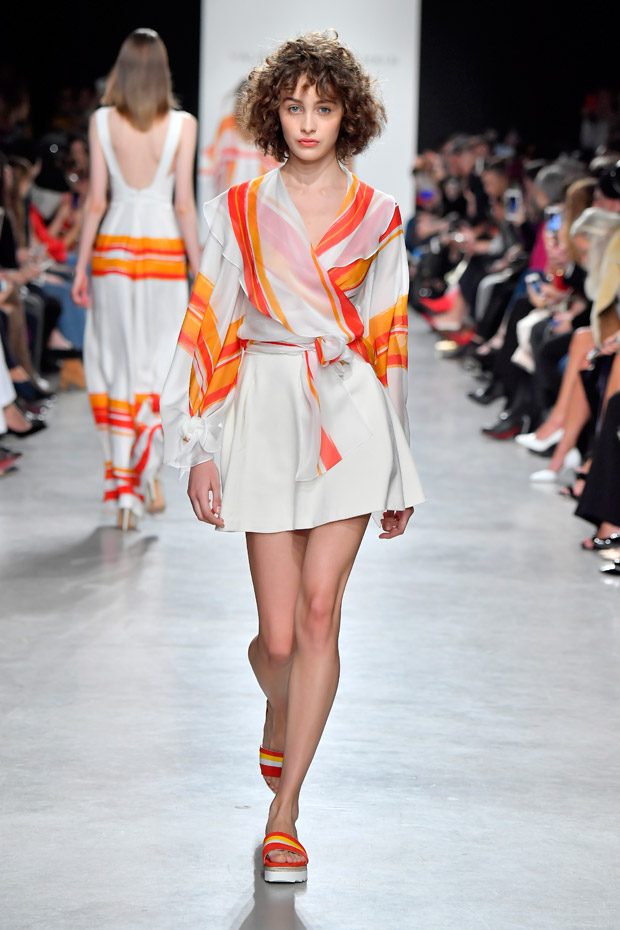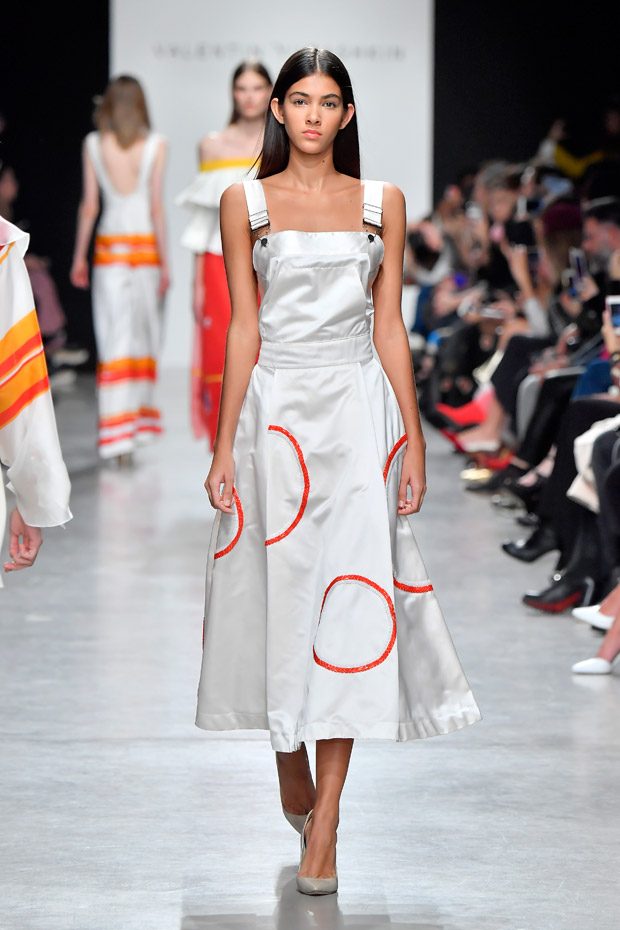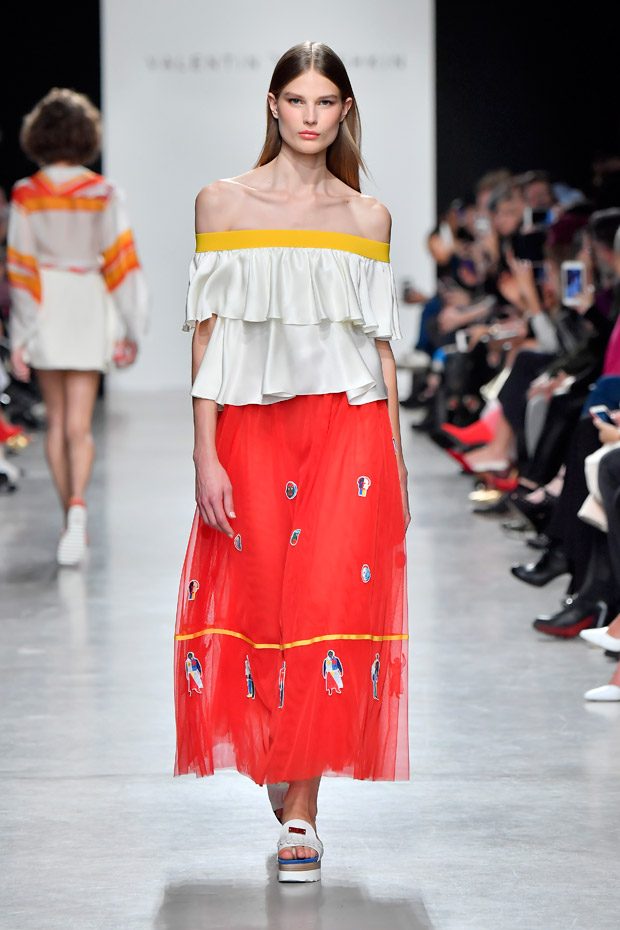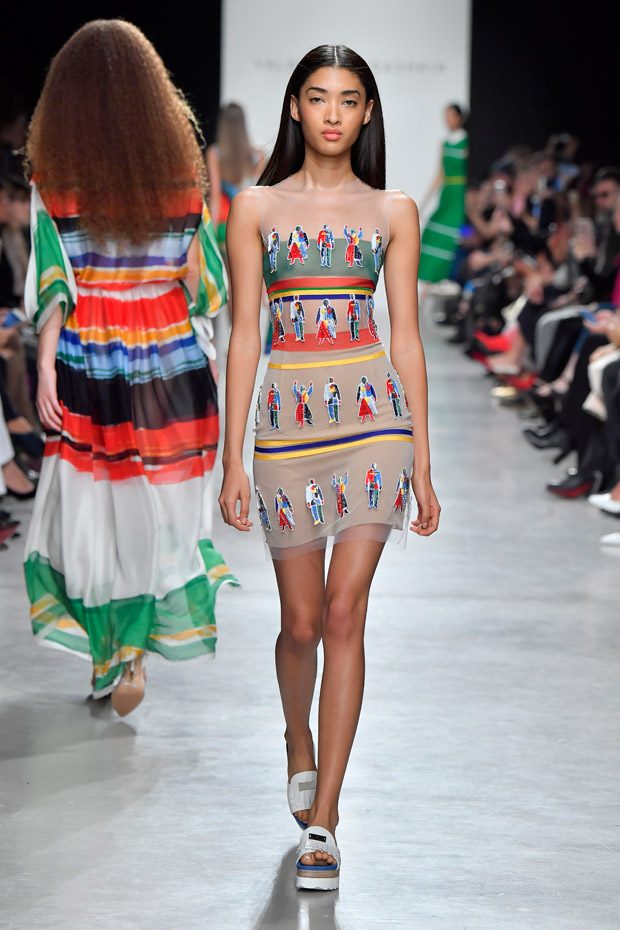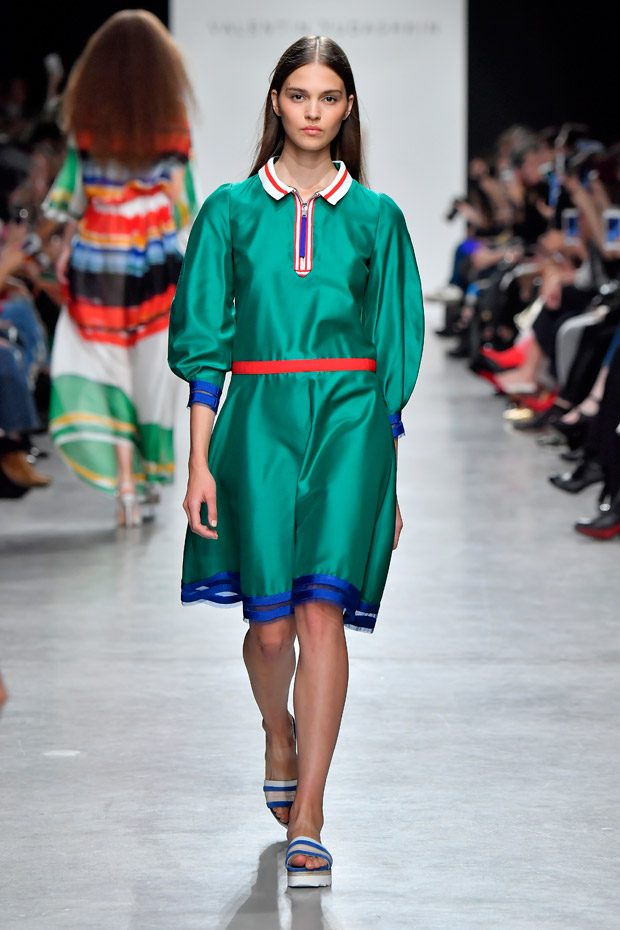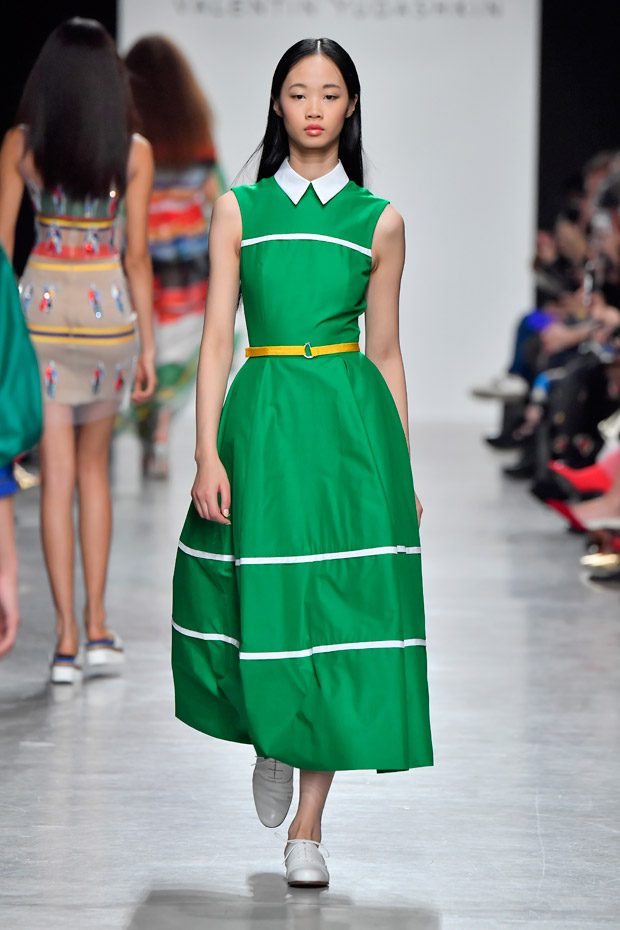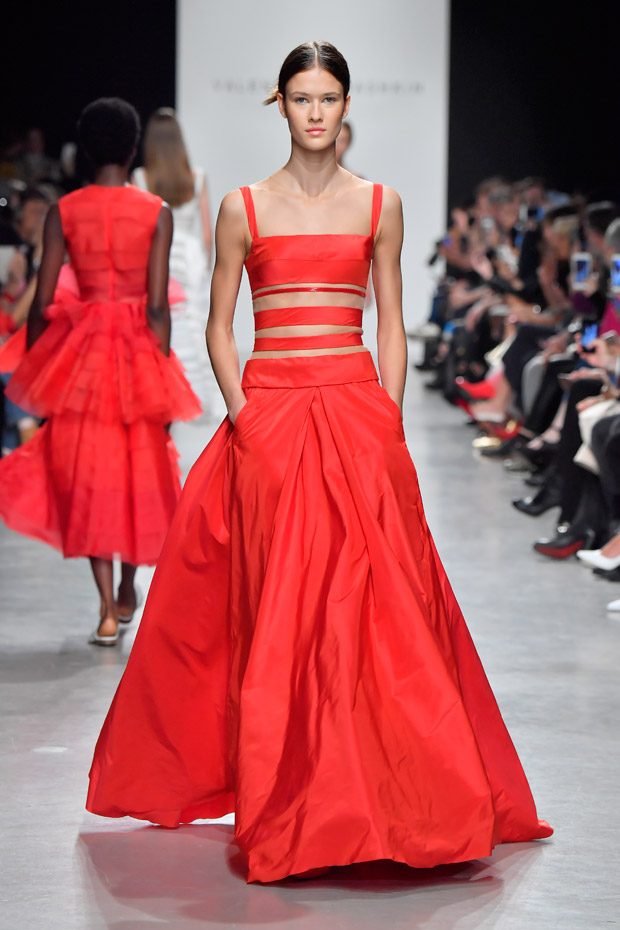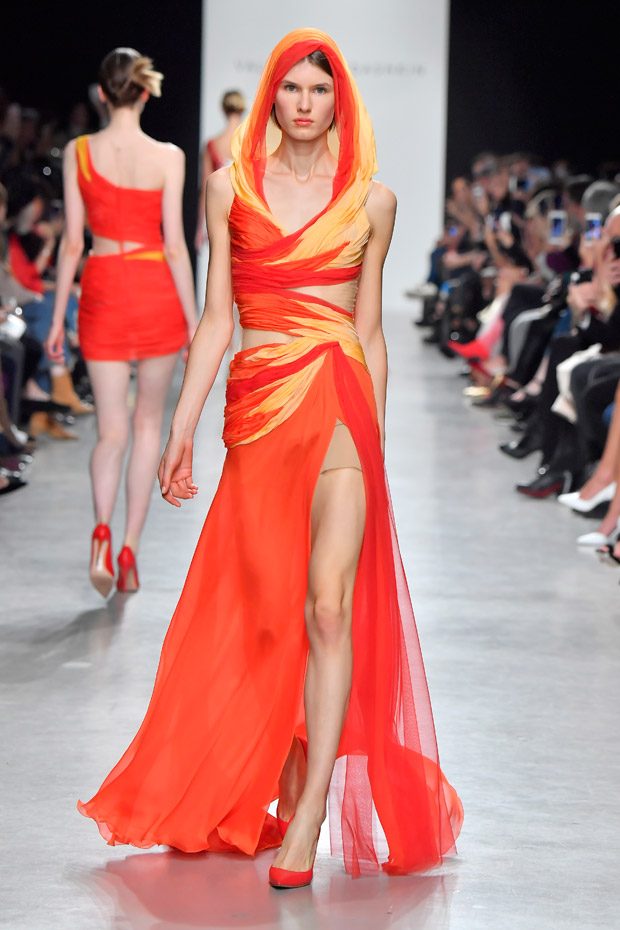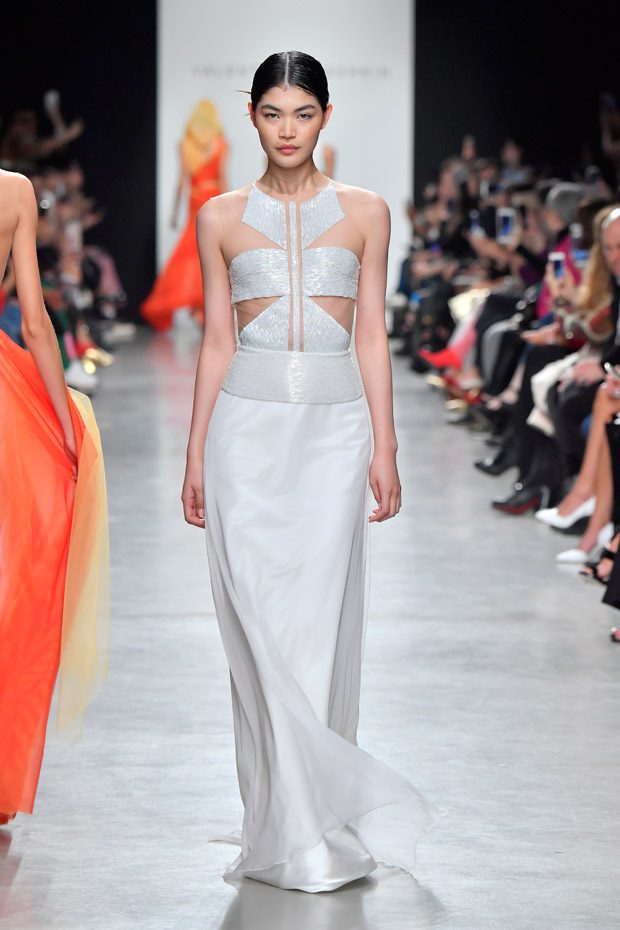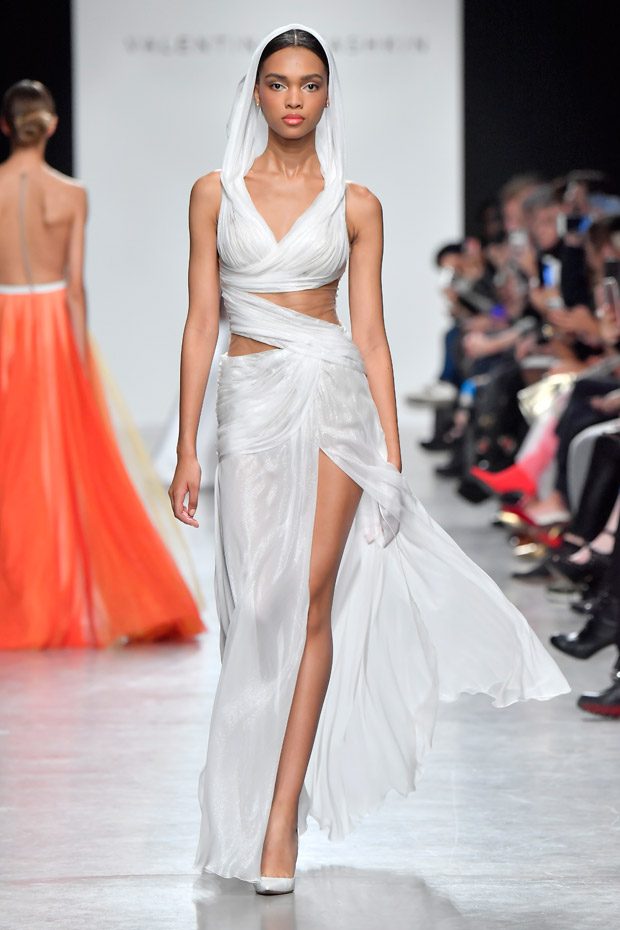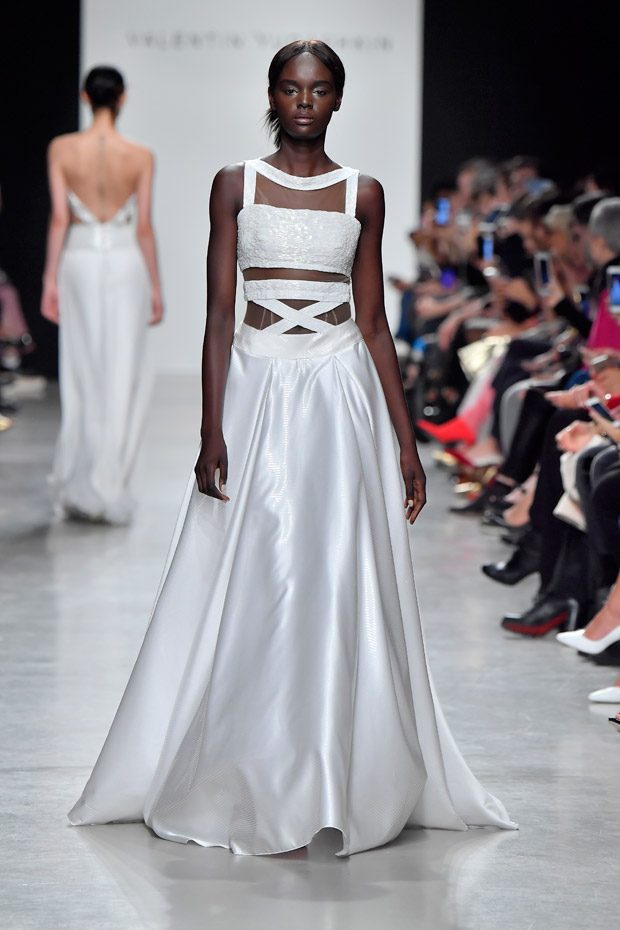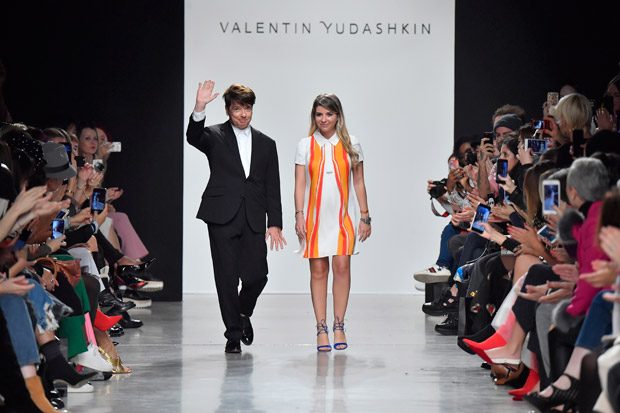 Images courtesy of Valentin Yudashkin.
We love hearing from you, connect with us on Twitter, Instagram and Facebook.