Cindy Sherman for Supreme – Limited Edition Skateboard Decks
|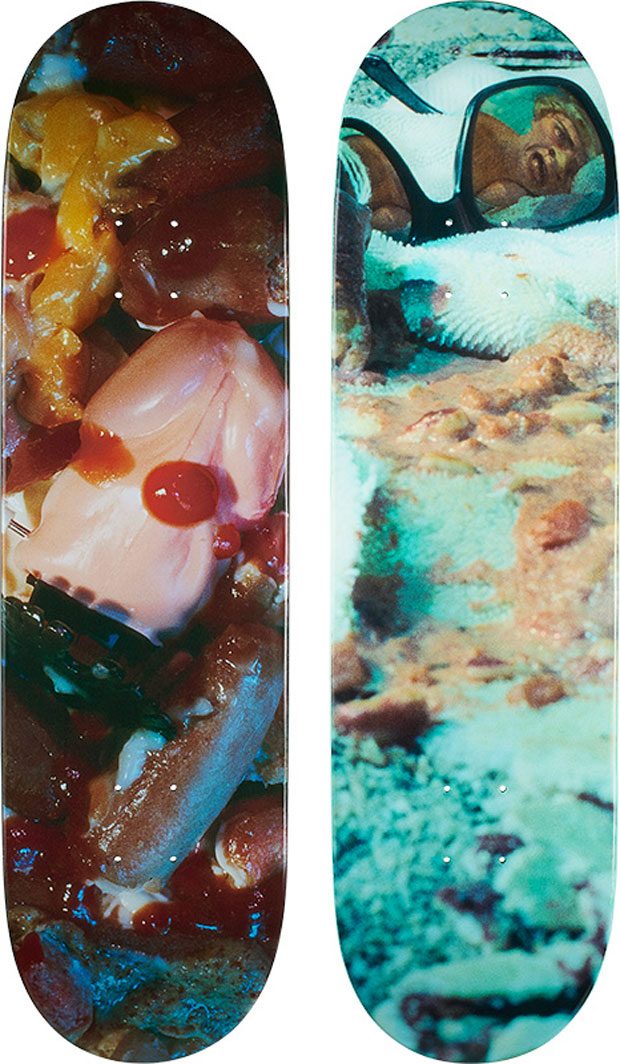 For Fall 2017, Supreme will release a series of two limited edition skateboard decks featuring original artwork by American artist Cindy Sherman. 
Cindy Sherman is an American artist born in Glen Ridge, New Jersey in 1954. Known for her cinematically composed self-portraits as invented characters, Sherman's work explores the stereotypes of female iconography in popular culture and female identity in society. Though her work does not adhere to any particular aesthetic, it is unified in the common theme of the fictionalized portrayals of women through the lenses of mass media. – from Supreme
Available in-store NY, Brooklyn, LA, London, Paris and online November 9th, and in Japan on November 11th. 
See more after the jump: