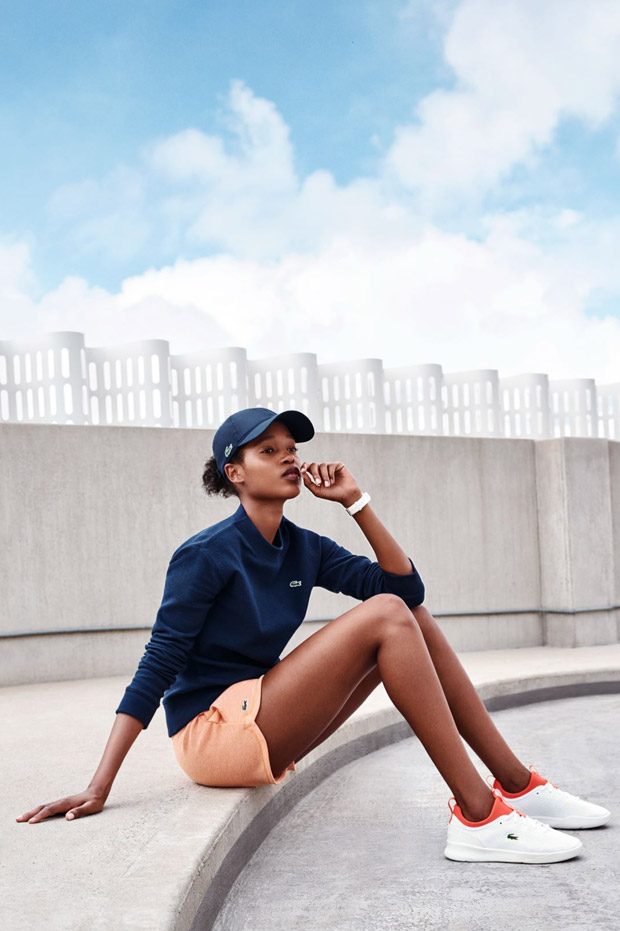 Being significant for the striking slides, sophisticated sneakers and the smooth sandals of Lacoste's Spring/ Summer 2018 collection is their blithe, vivid, colourful yet comfortable approach. "My Lacoste Summer" harmoniously unites completely charming, refreshingly vivid yet utterly practical designs. You will certainly find your perfect travel buddies among those stunners. The message behind this collection clearly shines through: enjoy your summer, stay free- spirited but always focus on finest quality!
As carefree as a day on the beach, so are the creations of this summery collection. Those striking shoes can be, without any doubt, worn as perfect addition to a large variety of your spring and summer outfits. Due to their highly versatile character, they can be combined in multifarious ways. It is the perfect choice for any wearer that likes to express its own individuality and style preferences. Be who you are, wear whatever matches your daily mood.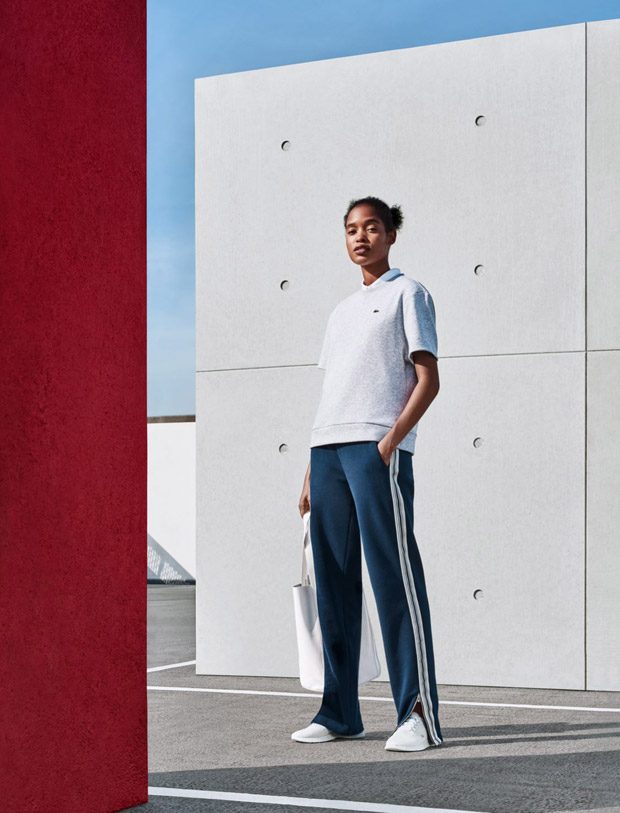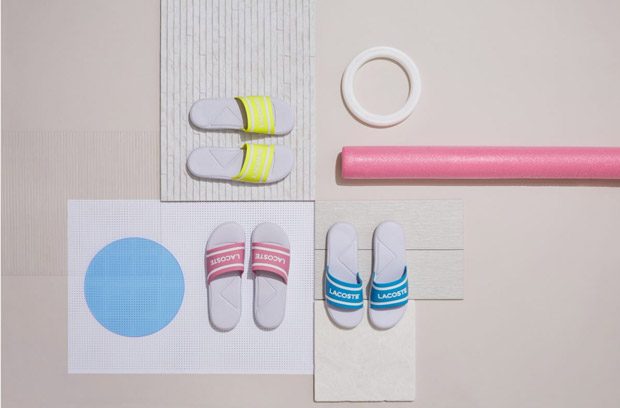 For Spring/ Summer 2018, LACOSTE focuses on a large variety of hues: what first of all caught our eyes and won our hearts are the fresh, summery, bright tones of this collection: tangerine, yellow, azure, red, rose and white felt so refreshing and bright, they felt just right. We cannot wait injecting those joyful creations into our Spring/ Summer 2018 wardrobe. Additionally, also sundry timeless, classy nuances can be noticed among those creations: look at that elegant navy blue, the russet and night black. Simply sophisticated!
But now let us have a closer look at both the men-, and women collection: the men line consists six different creations, for instance the L.30 slide, the very practical yet wearable Oxford- style Esparre sneaker including the endlessly elegant Tombre slip- on. The L.30 slides is your perfect pick, if you want to have the ideal shoe choice when being a day at the tennis court and later on at the pool. This shoe follows the lines of the classic and very well- known Lacoste tennis visor, with an EVA midsole, rubber cupsole and bright transparent straps. The models in maritime hues are, you may guess it right, exactly what you need for a day strolling down the marina. Now the only thing you'd need to add to be perfectly prepared for your vacation are Carnaby Evo sneakers to be the highlight during the next party.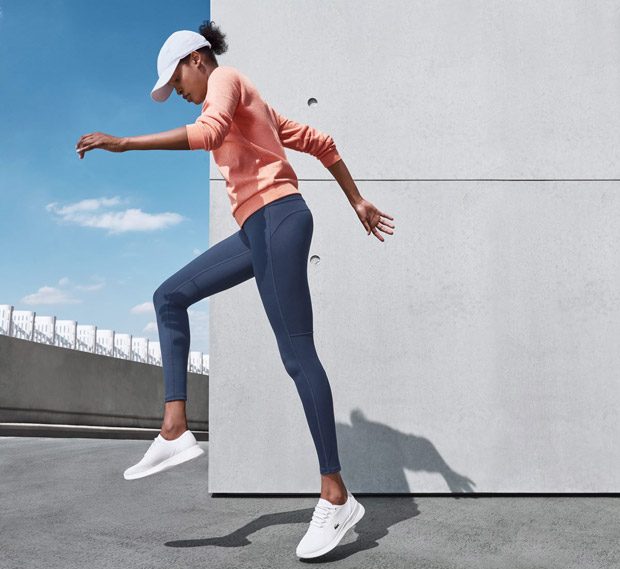 For the ladies, "My Lacoste Summer", features all style bases covered. The protagonists of this collection are the two- strap Natoy sandal in warm and resort- ready tones. Being significant for this model is its crocodile- embossed Chantaco leather which underlines Lacoste's design heritage and preference for finest fabrics. Another protagonist is the fresh, sporty Straightset Strap which embodies the spirit of the tenis court in Velco strap form. Furthermore there's the women's version of the L.30 slide, light, carefree, summery. Simply smooth! The simple Eyyla lace- up has been updated with innovative ideas and inspirations: look at that gorgeous metallic clear line detaling. Absolutely astonishing!
Lacoste Spring/ Summer 2018 tennis footwear: "the energy of the court, worn your way."
When talking about Lacoste, you may have its iconic tennis shoes in mind. For Spring/ Summer 2018, the label stays true to its signature style but adds certain incredibly interesting innovative ideas: "the energy of the court, worn your way", as the label describes the concept of this collection itself. Due to their new styles, construction techniques and silhouettes which are lifted to another level, those compelling models certainly stay in mind. Colour-wise, Lacoste's tennis shoe choice stays timeless and classy: it contains russett, pewter, night black and off- white. Furthermore they encourage the wearer to be confident and follow your own visions and dreams. The creations of this collection are timeless, endlessly elegant yet highly practical with just the right amount of each.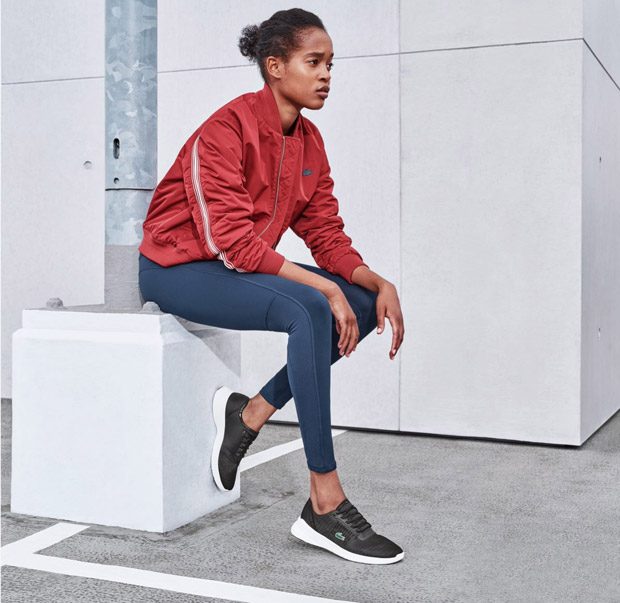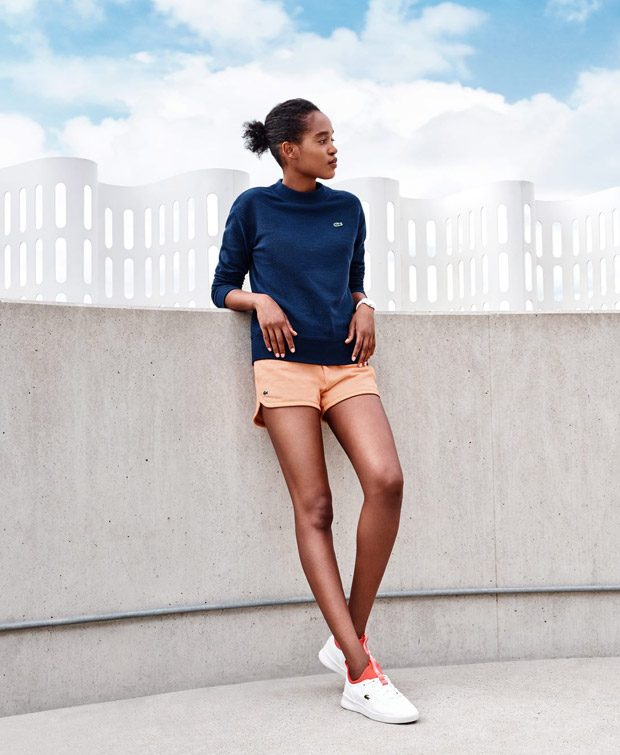 Talking about its innovative ideas, have you ever heard about the LT Fit? That is a sleek running- inspired tennis shoe with a clean, irresistible outline including nubuck uppers paired with tonal mesh lining. Moreover that shoe is provided with a bold crocodile emblem or a rather restrained embossed branding. With its close- fitting wrap construction, the sporty outsole plus non- slip rubber pads to increase traction, the french fashion house stays true to the values it is globally known for, but adds some innovative styles.
The LT Spirit 2.0 is the perfect addition for warmer days. Thanks to the use of engineered mesh layers that is combined with an internal bootie construction, comfort plays a central role. Moreover the models always stay utterly stylish.
In its menswear collection, the LT Dual Elite unites craft tech aesthetics with noticeable overlays. A sleek midsole and rubber outsole guarantee the wearer the best comfort. Taking its inspiration from the legendary piqué polo shirt the label is well- known for, this lifestyle outline combines fabrics of highest quality with a modern mindest and precise design.
When the days get warmer and spring and summer 2018 will be around the corner, we cannot wait injecting those irresistible pieces into our daily wardrobe.
Review by Sussan Zeck for D'SCENE Magazine