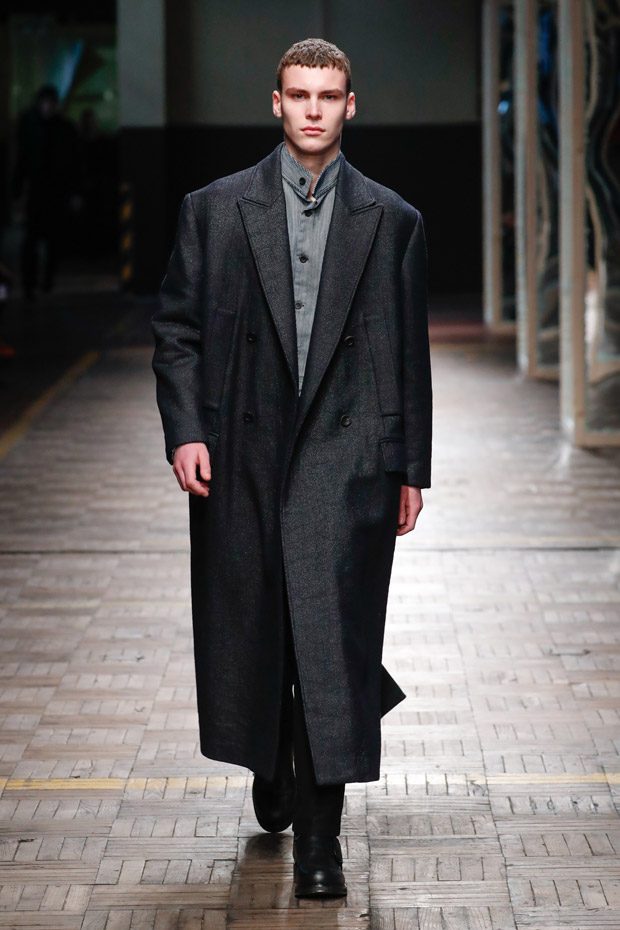 Discover Dirk Bikkembergs' Fall Winter 2018.19 collection that was inspired by Amsterdam and Rotterdam's architectural modernism, exploring the harmony of contrasts the Dirk Bikkembergs man is composed yet active.
"Function and presence are mandatory, keeping truthfulness to the fore. The silhouette is assertive and straightforward: generous volumes are interspersed with shrunken lines to get the message across by way of bold frictions. Parkas, blousons, jackets and fisherman jumpers undergo a process of morphing and collage, gaining a composite identity: a practical pocket; knitted borders; different jacquards stitched together. Puffer jackets and nylon pieces have a fast, tech allure. There is a certain pictorial action going on, with brightly colored details highlighting the masculine fierceness of the whole. The active body is the true protagonist: barely palpable under fluid macs or glorified by punto milano suiting. The formal is offset with the sporty, as suits alternate with cycling nods. Corduroy shirts and wet-look neoprene sweatshirts add an element of urban modernism that carries on in the sturdy boots and sneakers anchoring the silhouette to the ground."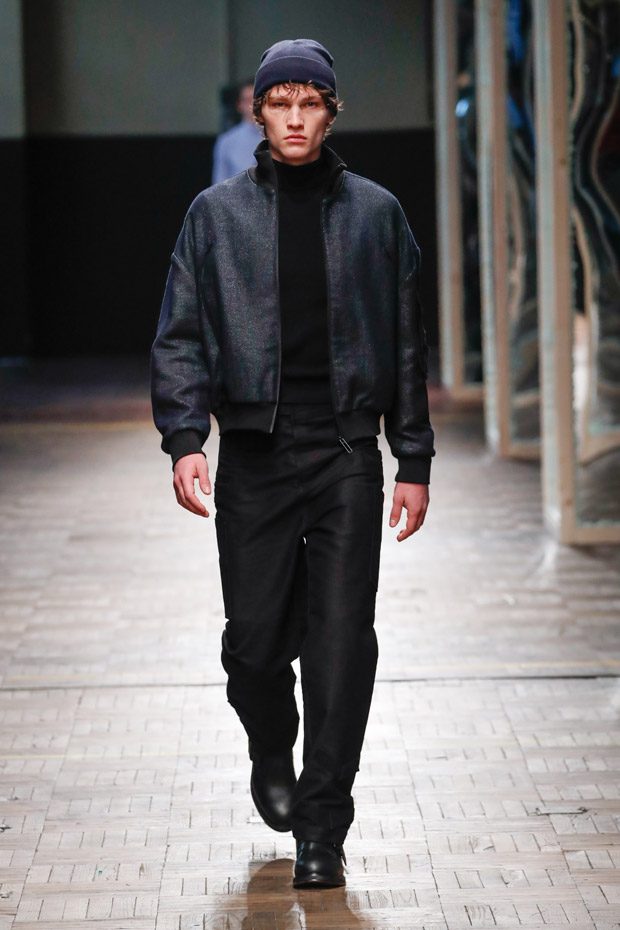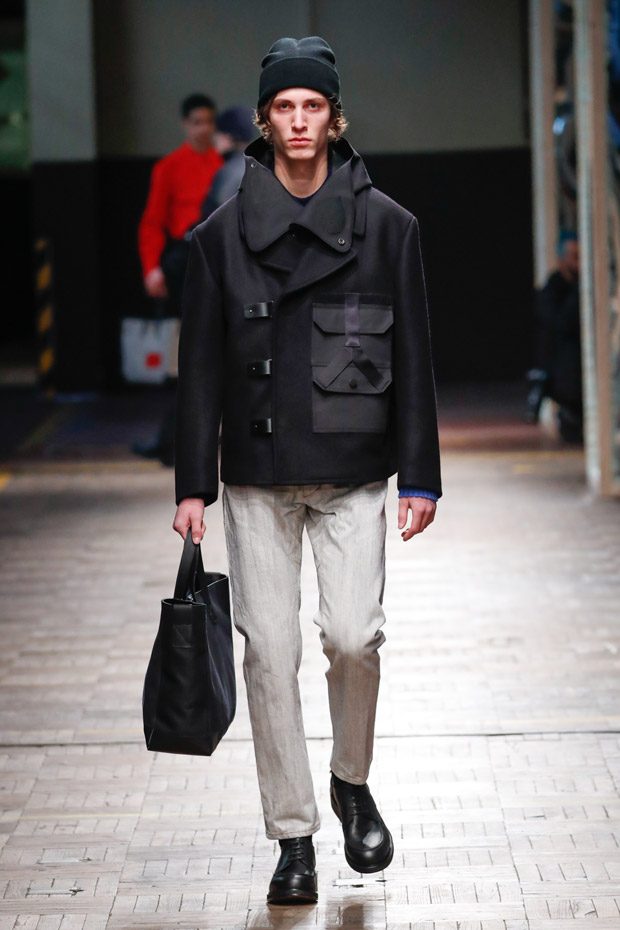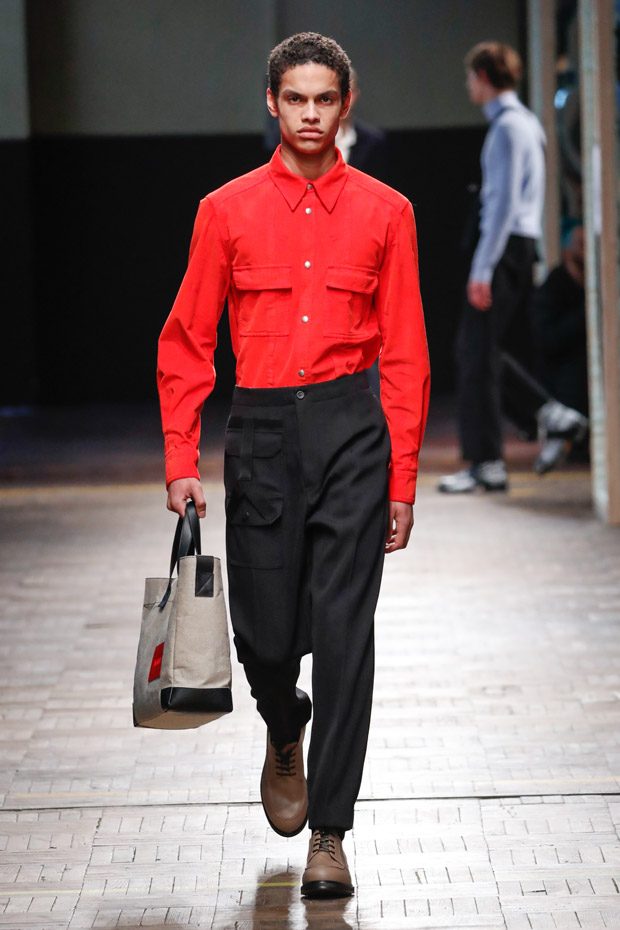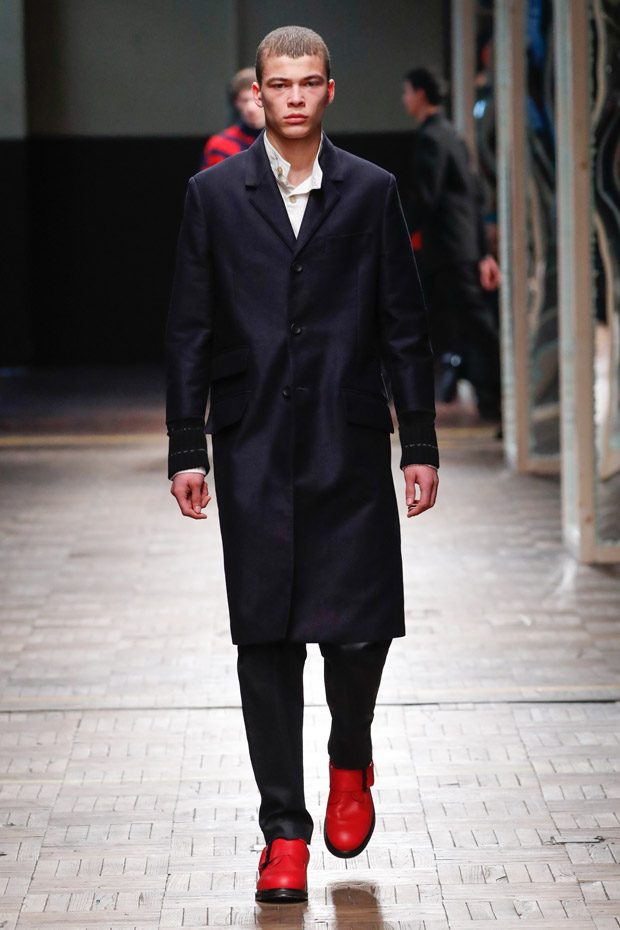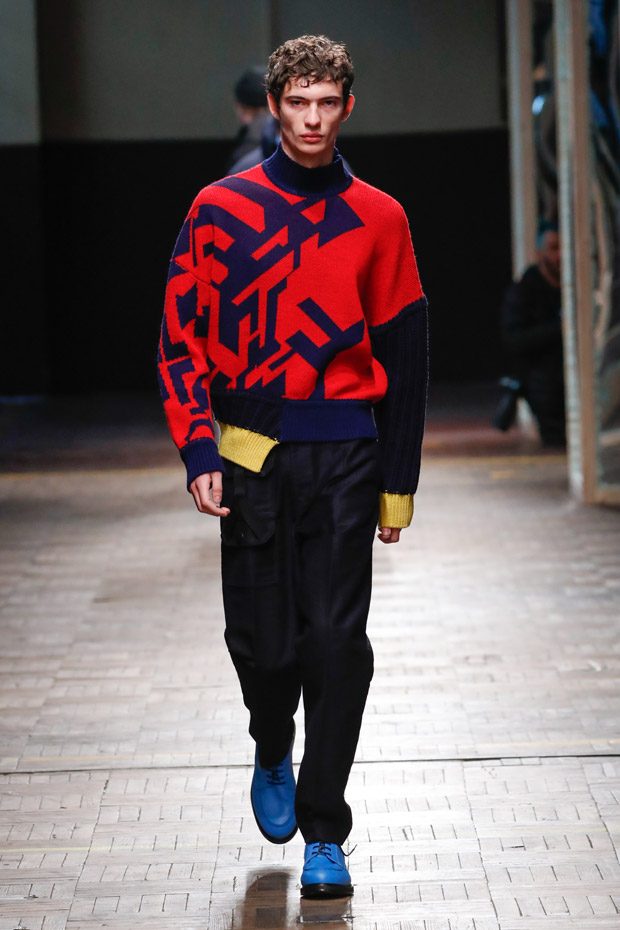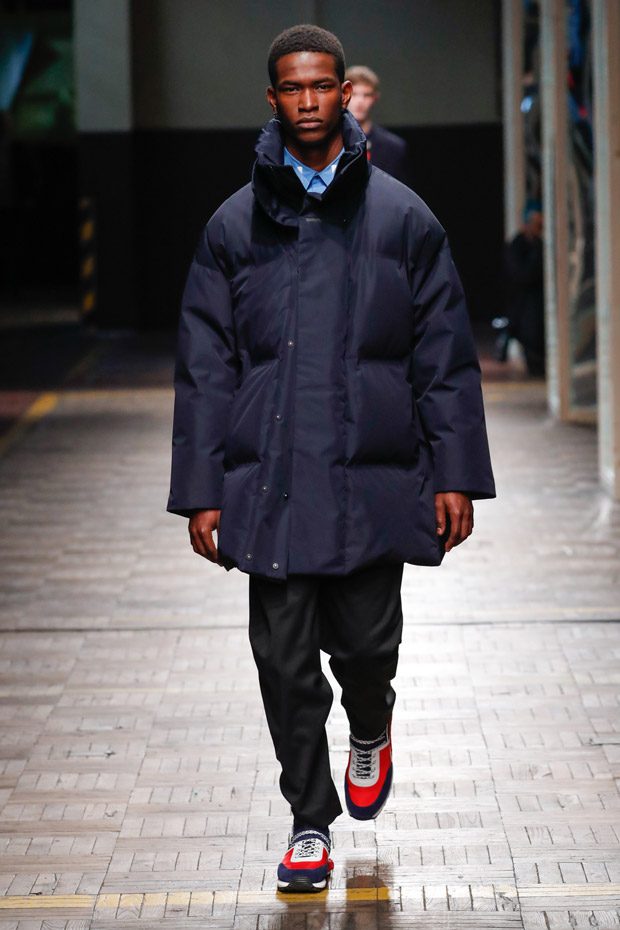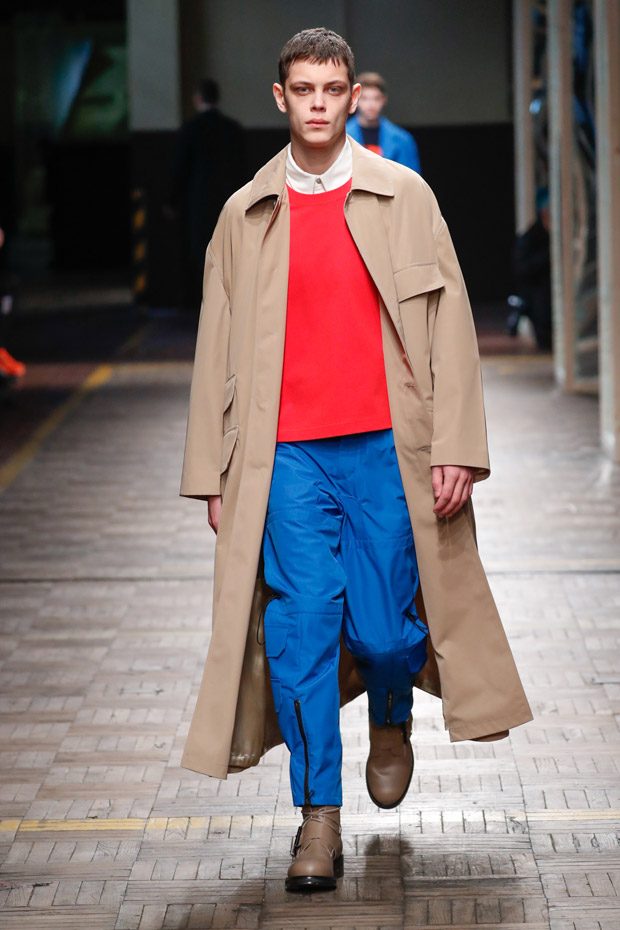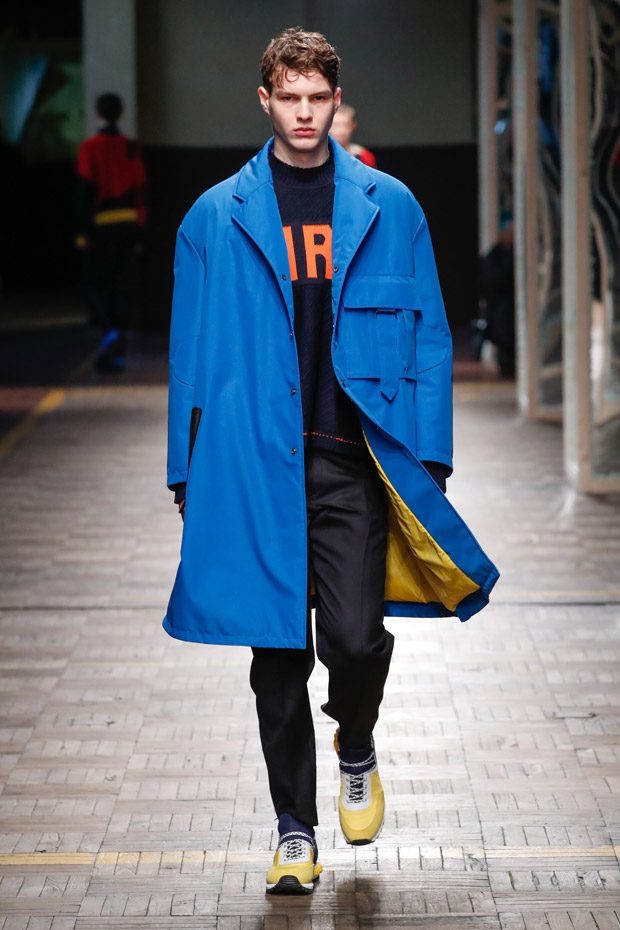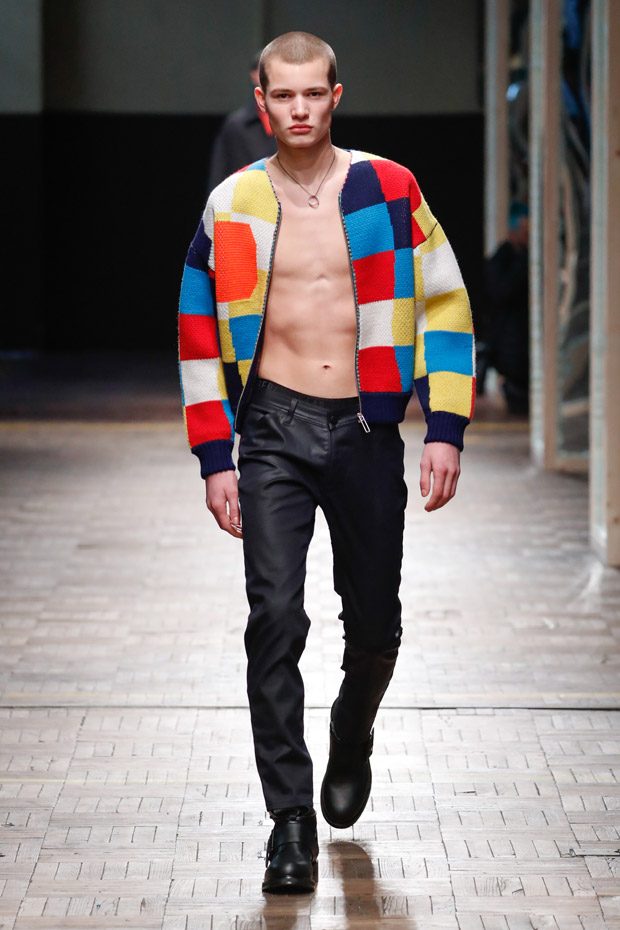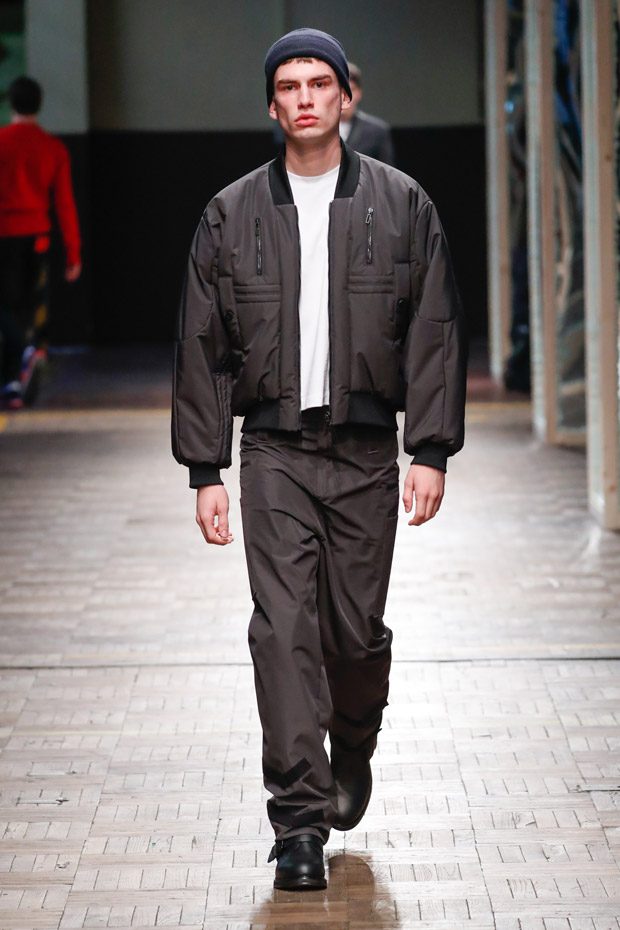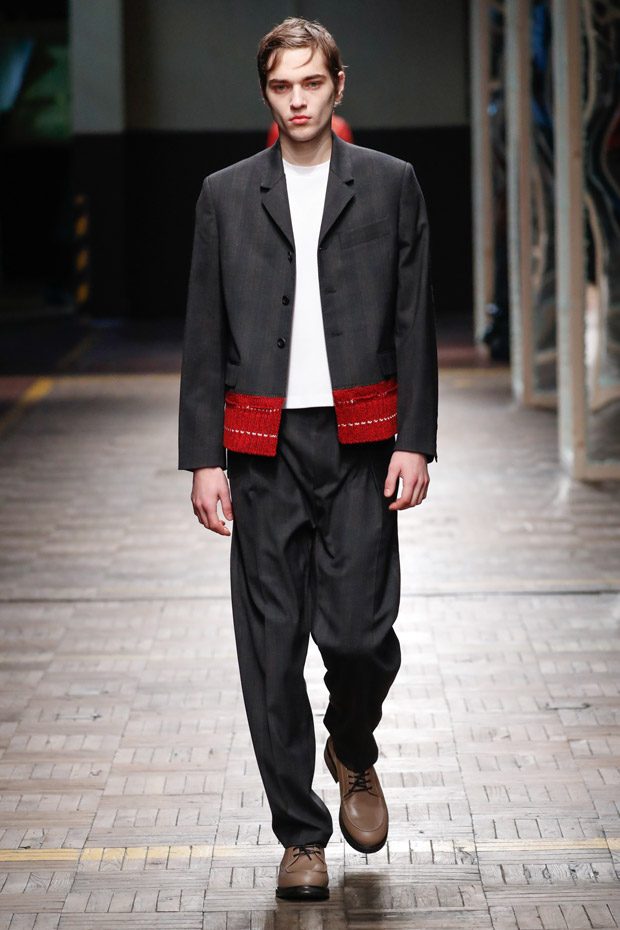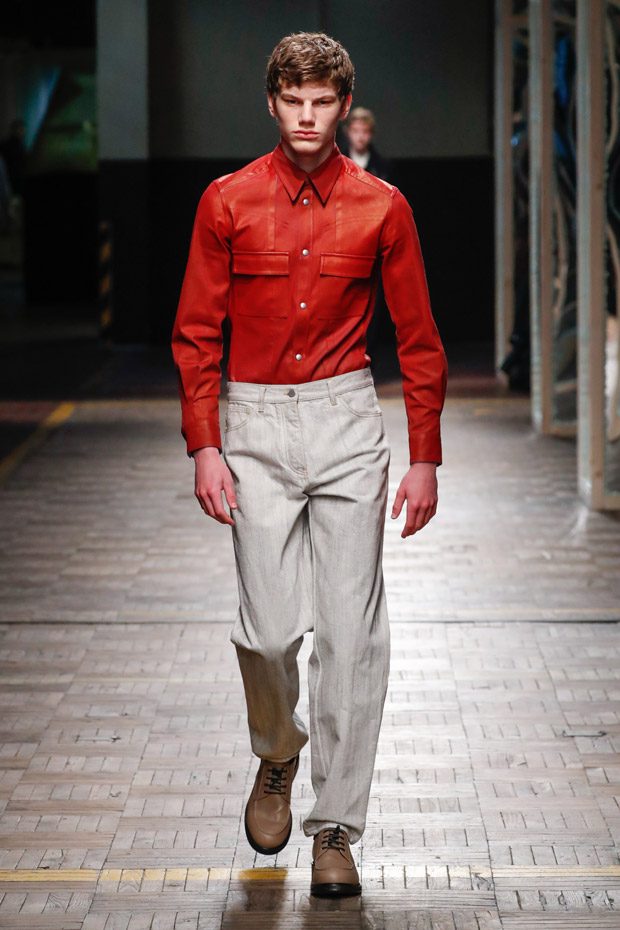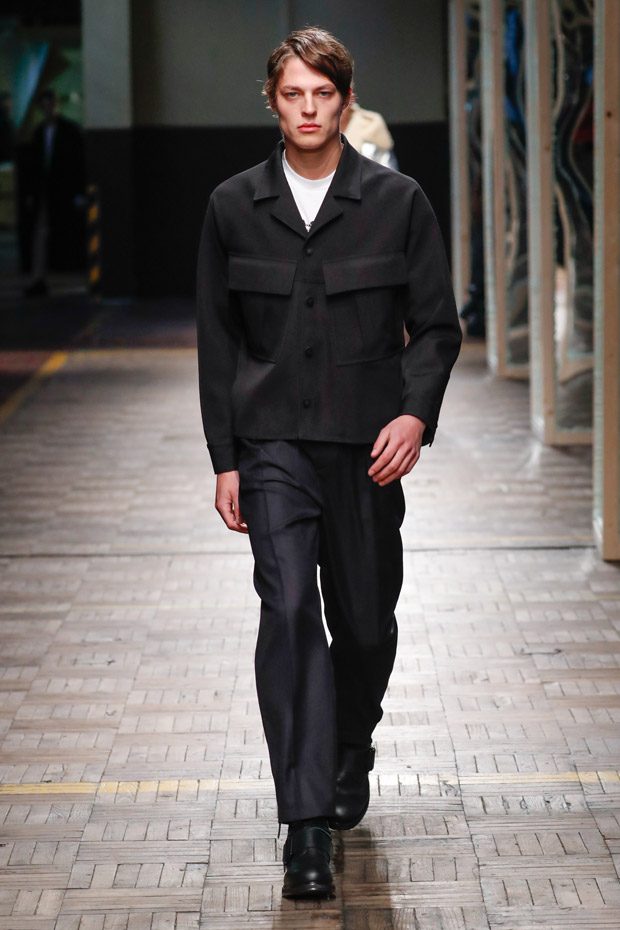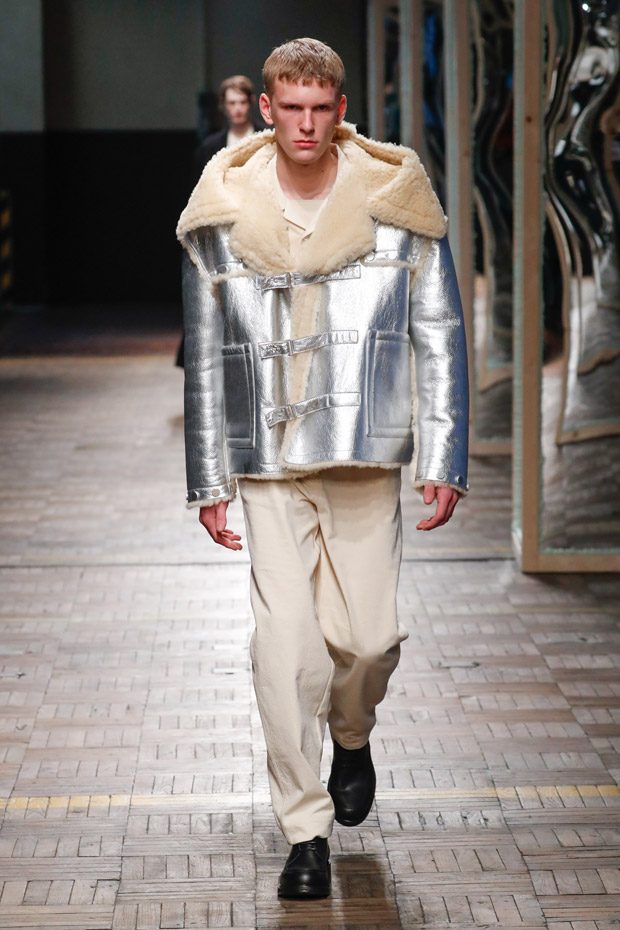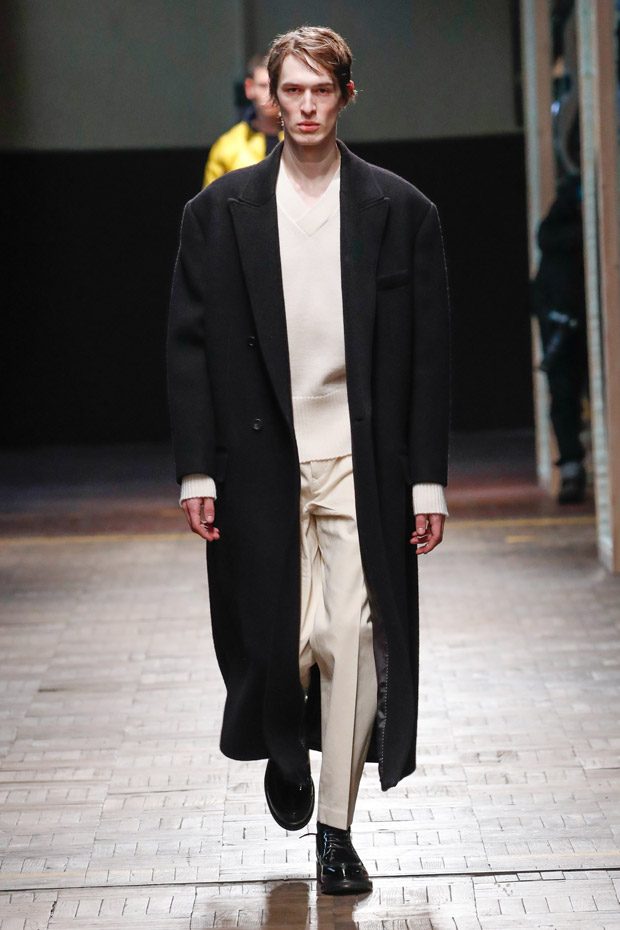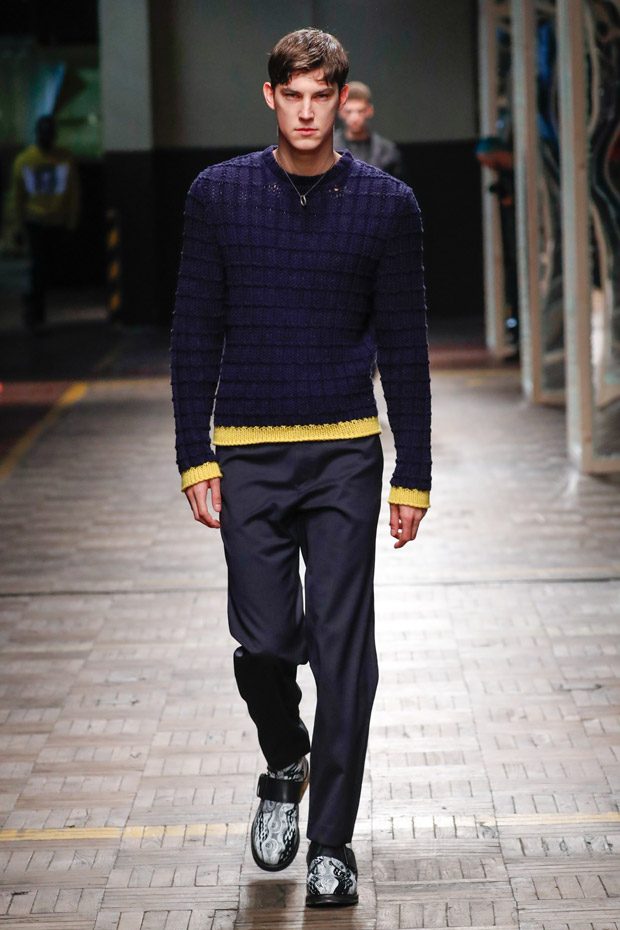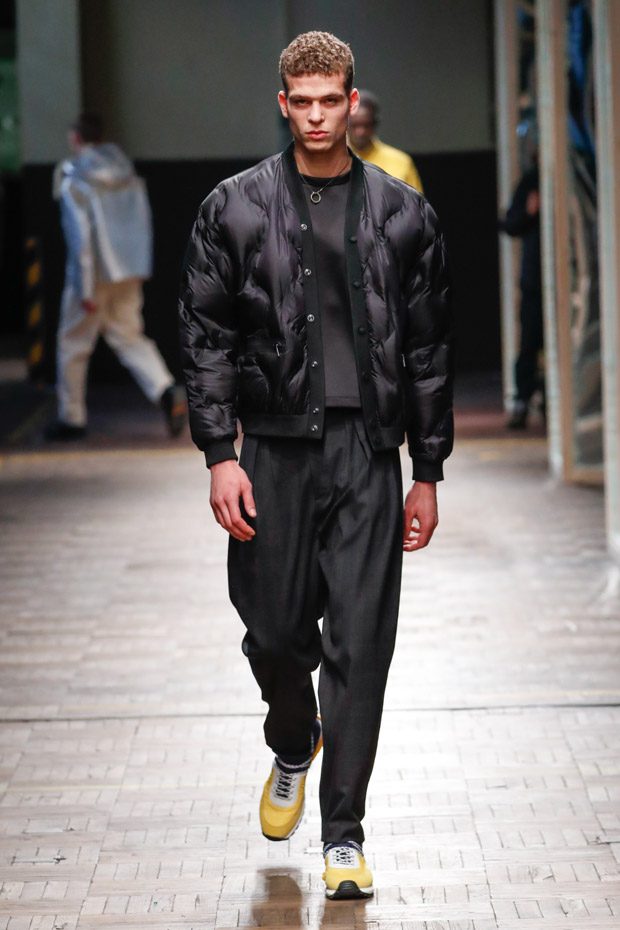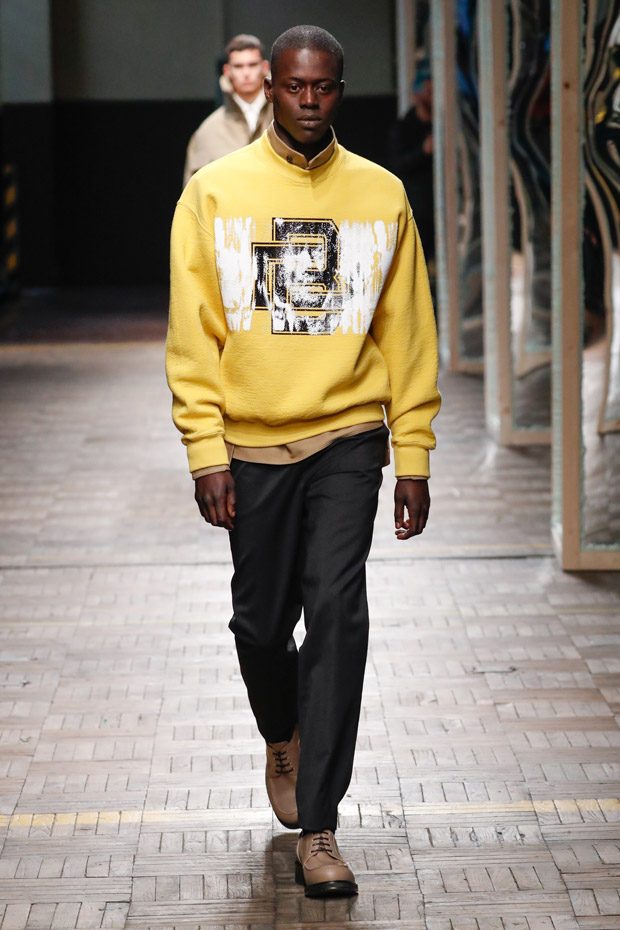 Discover backstage atmosphere from Dirk Bikkembergs' AW18 fashion show on our MALEMODELSCENE.NET.