Italian brand Furla surprises us with a highly refreshing, colourful and vibrant Spring Summer 2018 collection: it takes it inspiration from the constant dialogue of fashion and design and furthermore underlines the wide variety of Italian tradition: the fabrics are produced with ancient Italian production techniques, i.e. they are woven on vintage shuttle looms and each piece is customized in a highly individual way. The eye- popping bags and the striking shoes of this collection are created to underline the individuality of each wearer, to show who you really are and which personal style you prefer. As place to present its new collection, Palazzo Cusani in Milan, was chosen. This architectural masterpiece, which is literally a gem of Italian Neoclassical architecture, underlines the journey through time of this collection.
Three models appear repeatedly in this collection and they are presented in highly individual ways: Furla Fenice, a tote bag which is provided with a top handle. Due to its practical character and its unique design, it is the perfect addition for any contemporary woman that stands with both feet on the ground and prefers a practical yet unique, flamboyant bag for her everyday life. Furla Ducale, where you can recognize its famous Logo at the lock paired with a creative play of stitches and engravings on the metal. Furla Nuvola, which can be understood as a new interpretation of the classic Metropolis.
Read more after the jump: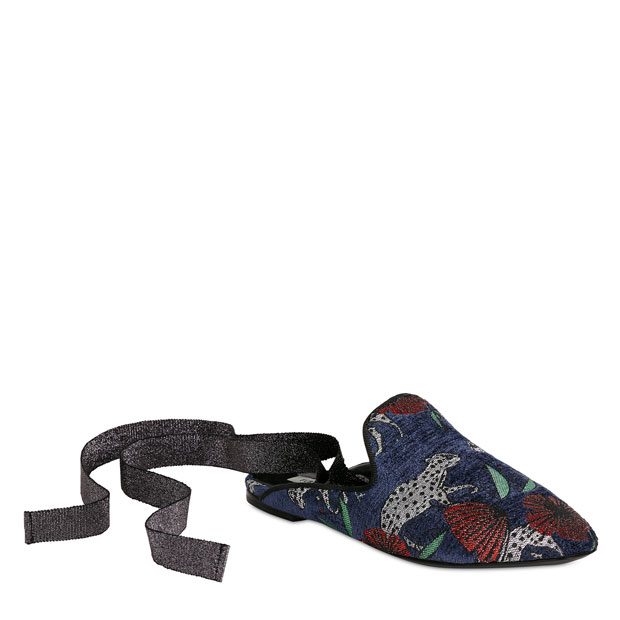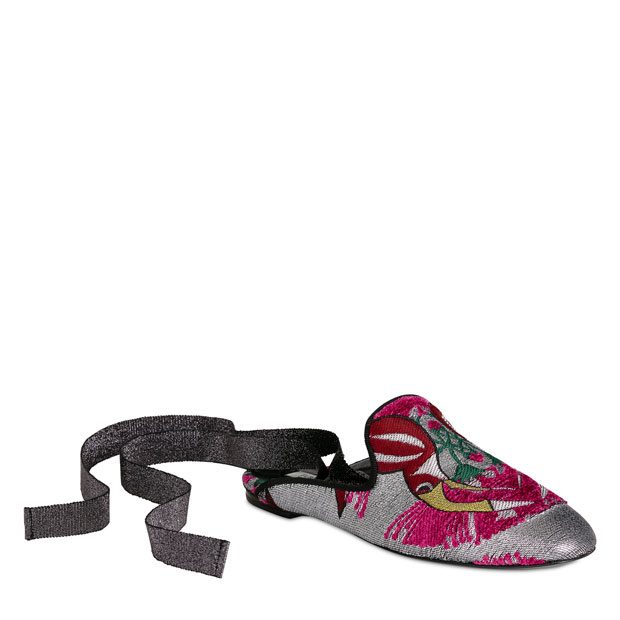 The playful prints of this collection express pure joie de vivre: they contain a wide range of animal- inspired pattern, for example leopards, flamingos, turtles, woodpeckers and butterflies. Flower- inspired pattern is often used as well, it includes lavender, jasmine, poppies and gardenia. But also refreshing fruit prints can be recognized, look at these eye- popping pineapples and strawberries. Simply stunning!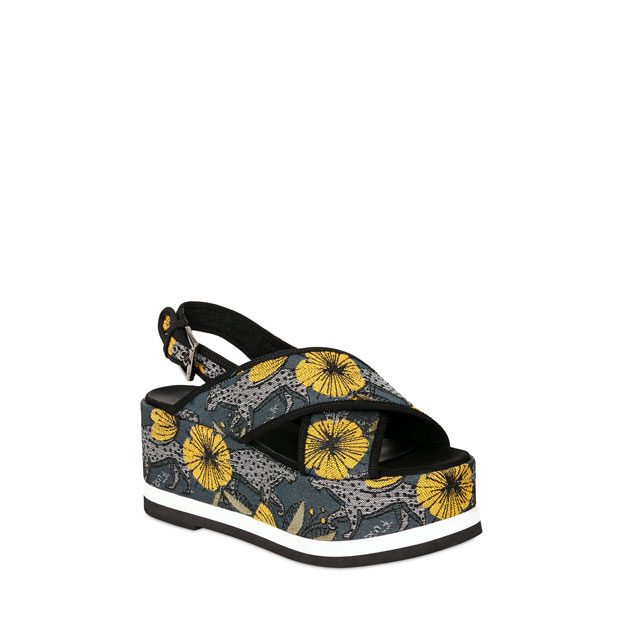 The colour choice underlines the joyful mood of this collection: it contains various eye- popping, bright nuances, such as striking scarlet, fuchsia, chartreuse, orange and pineapple. Additionally, sky blue, rosé, navy blue, night black, pewter and sheer white are vividly mixed and matched together. In most bags and shoes, a bunch of tones is creatively paired together. That contributes to the blithe character of those creations.
For its shoe line, two new models are added: the Furla Bouganville slipper plus the Furla Rialto sandal, made of various fabrics of jacquard fabrics with grosgrain onyx and grosgrain silver laminated ribbon (for its sole) and onyx micro petal bottom (which is used for this collections' sandal).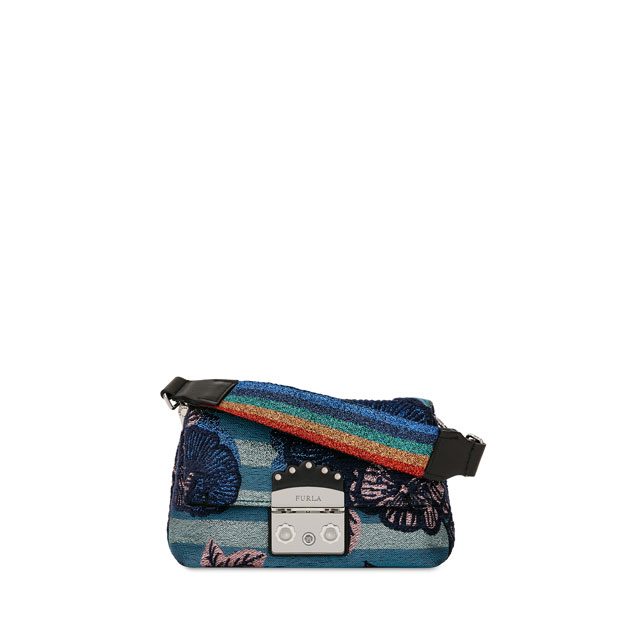 This collection convinced us due to its highly individual, contemporary yet sophisticated approach. Its very special detail- awareness definitely deserves devotion. We will certainly keep an eye on FURLA and on all upcoming collections.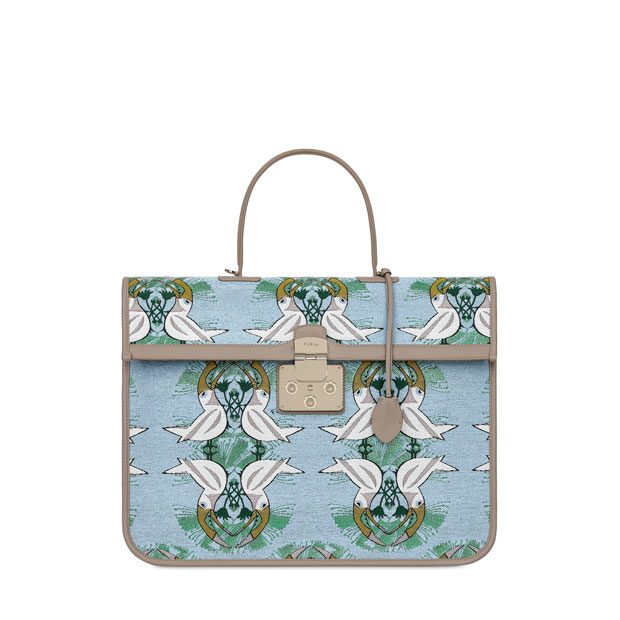 Review by Sussan Zeck for D'SCENE Magazine