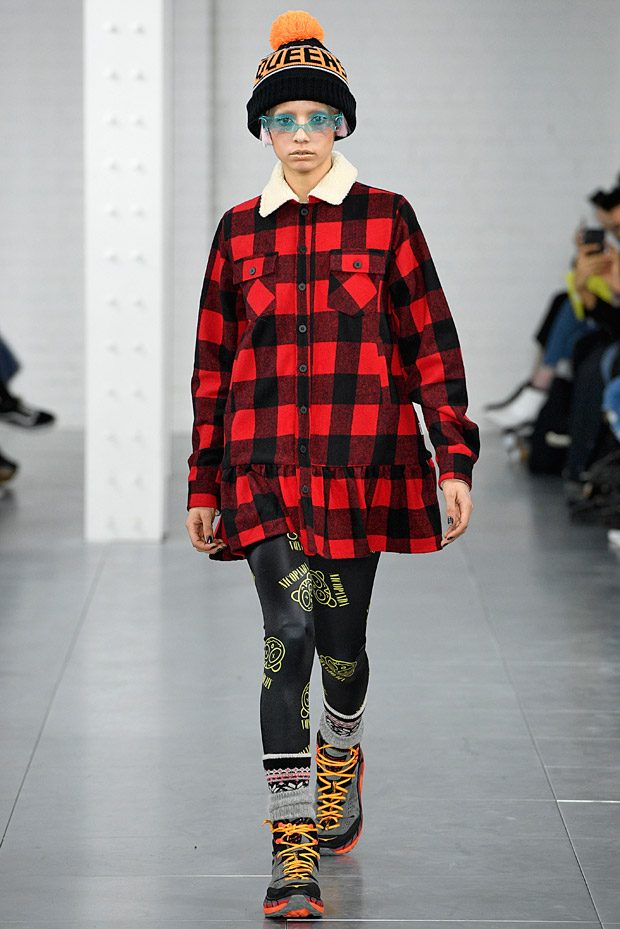 Discover Nicopanda's Fall Winter 2018.19 Smells Like Queens Spirit Collection, inspired by Nirvana's Nevermind album and Lil Kim's Hard-core album, presented on February 19th 2018, during the ongoing London Fashion Week.
"Equal parts 90's Seattle grunge rock and East Coast hip hop glamour, these two epic music worlds collide in a mash-up of flannel, PVC and gold chains. Oversized thrift-store silhouettes in bright buffalo check are paired with metallic mini skirts and plastic puffer coats. Topped off with hand-knit ski caps emblazoned with the slogans "F**k S**t Up" and "Queens" – a nog to both the NYC neighbourhood and the actually "QUEENS" who run the city!
Taking the 90's influence one step further, Nicopanda has partnered with legendary Hip Hop & Electronic record label Tommy Boy. The 15-piece collection blends elements of early rave style and British punk rock seamlessly. Classic nylon tracksuits in custom made Nicopanda plaids are paired with bucket hats and faux-fur lined bomber jackets – all proudly displaying the iconic Tommy Boy logo."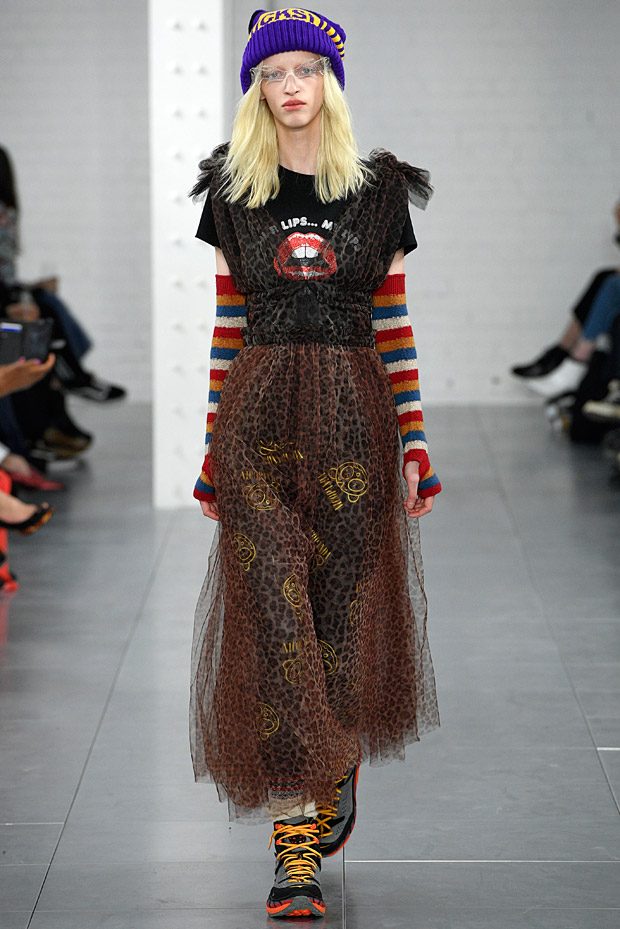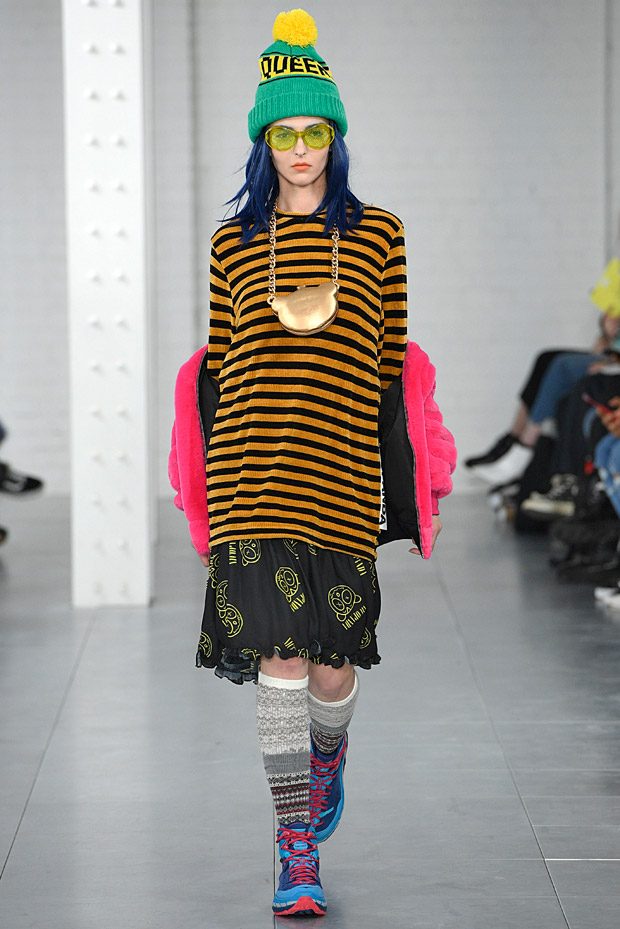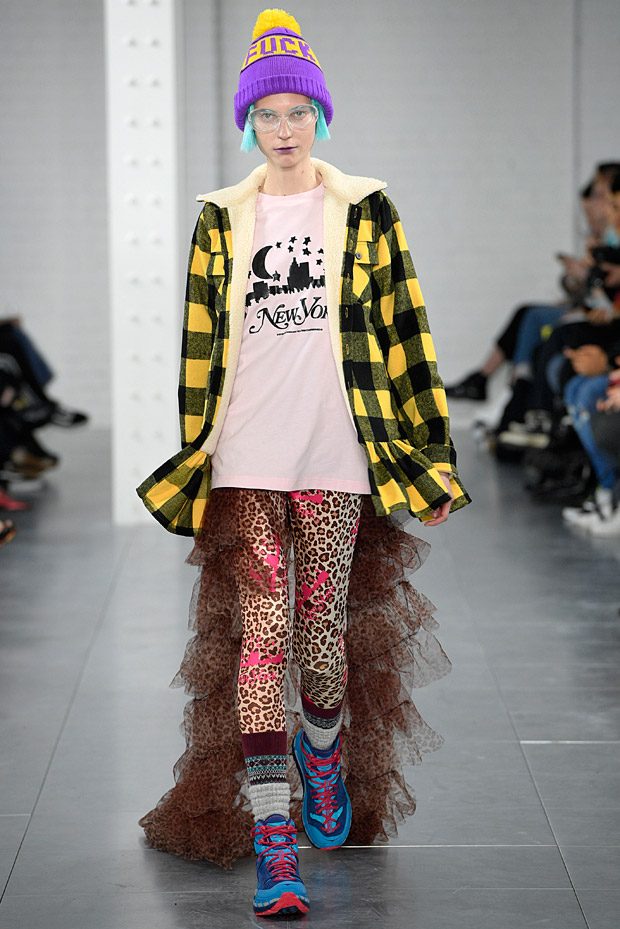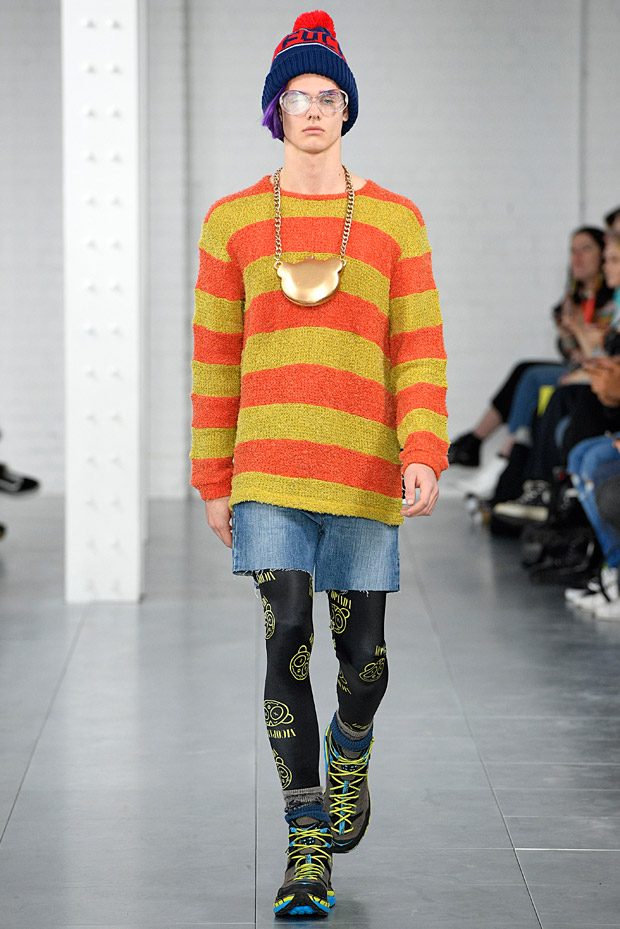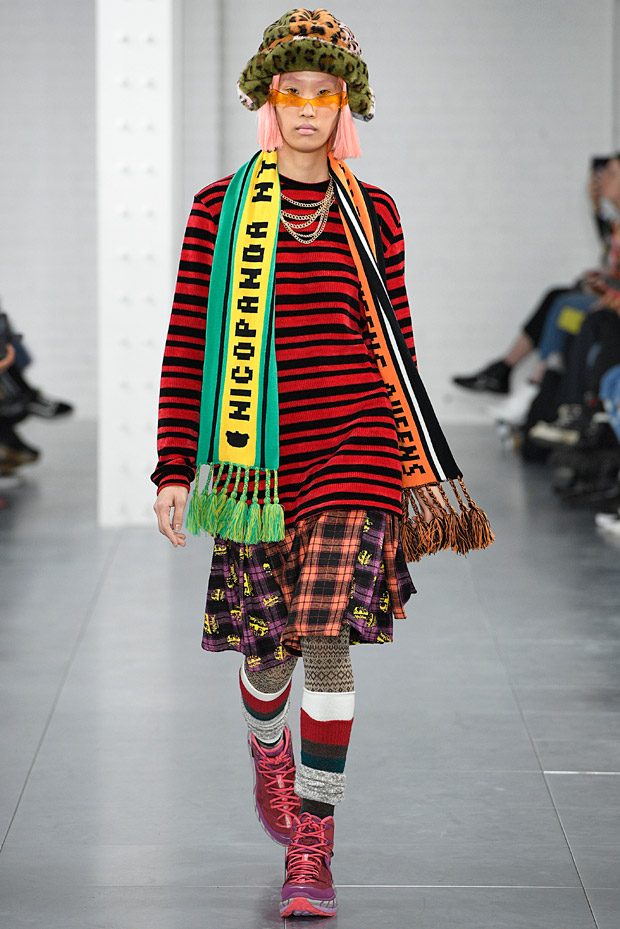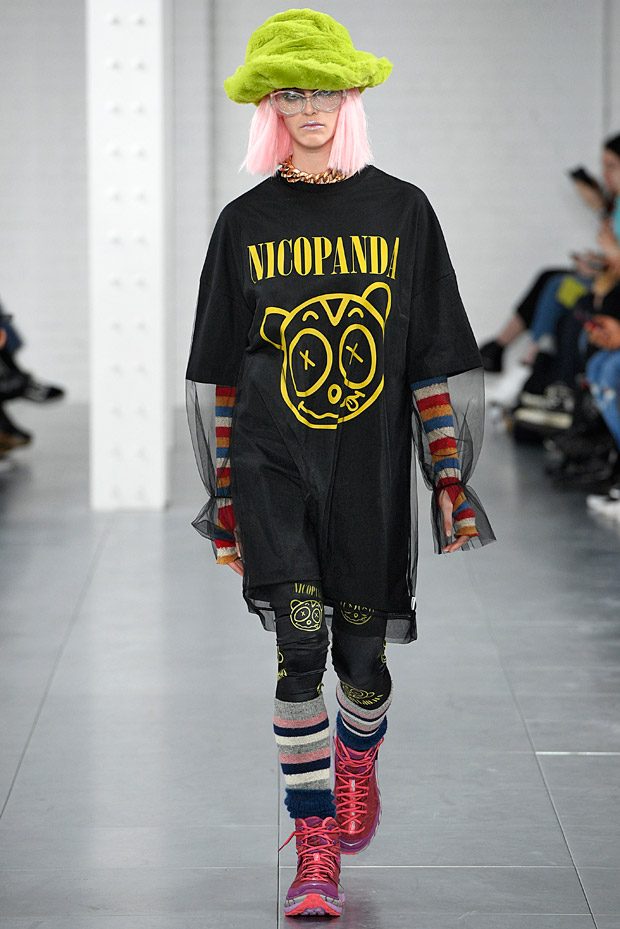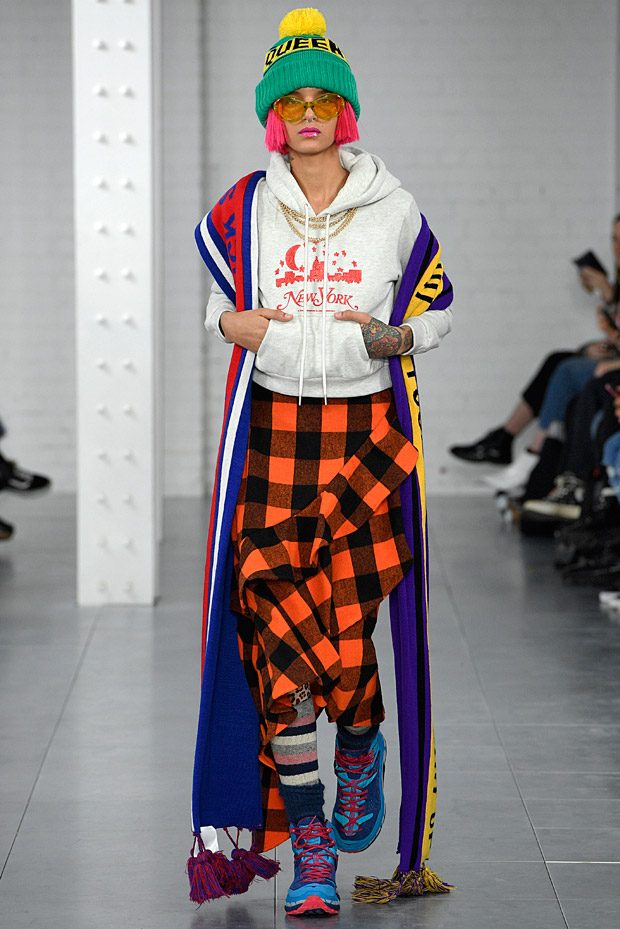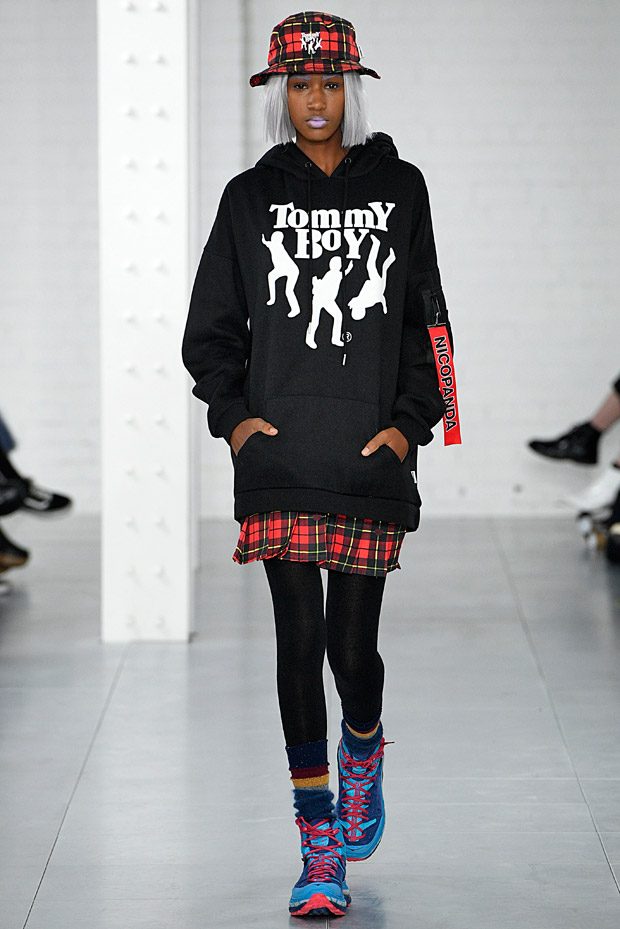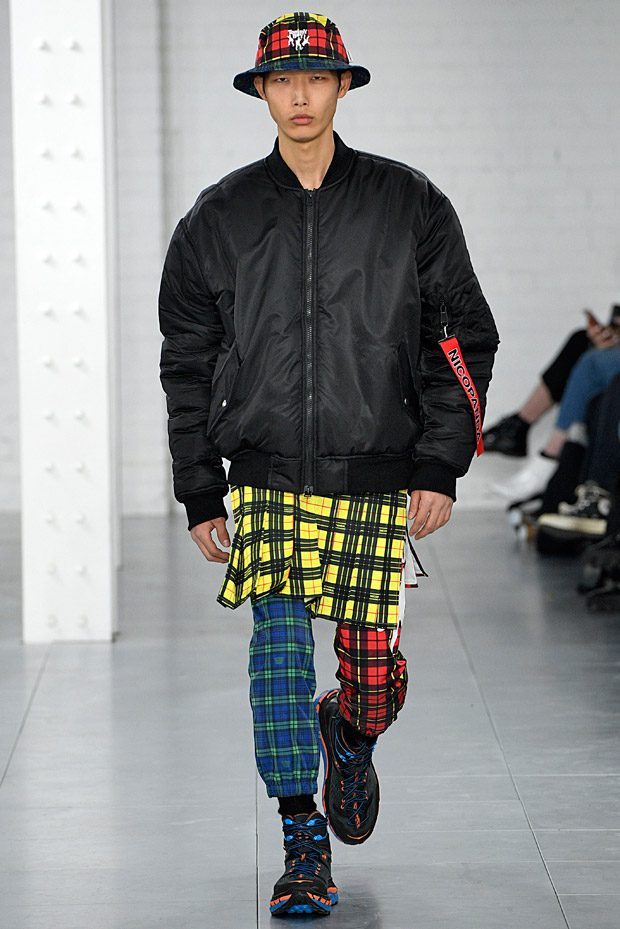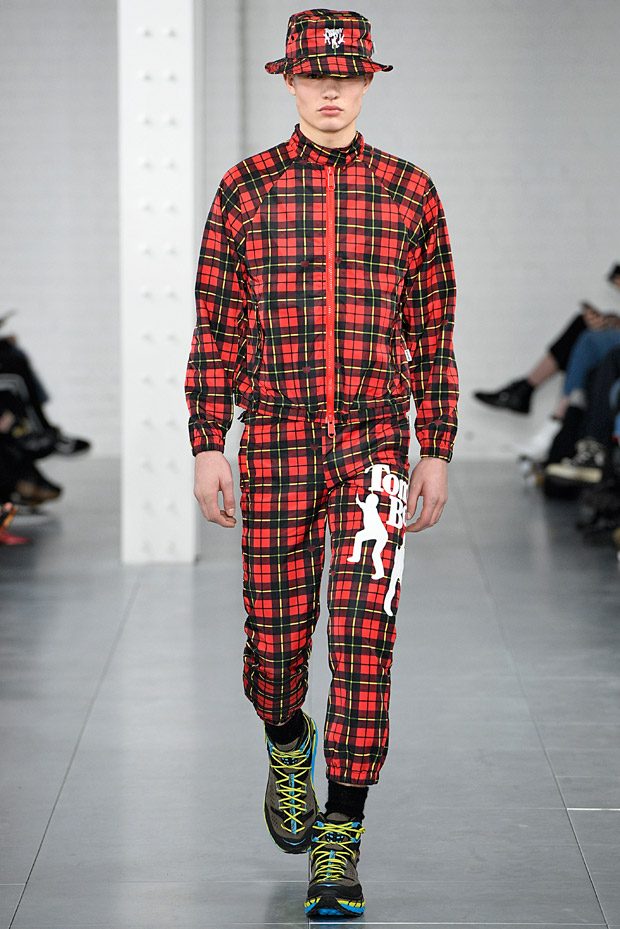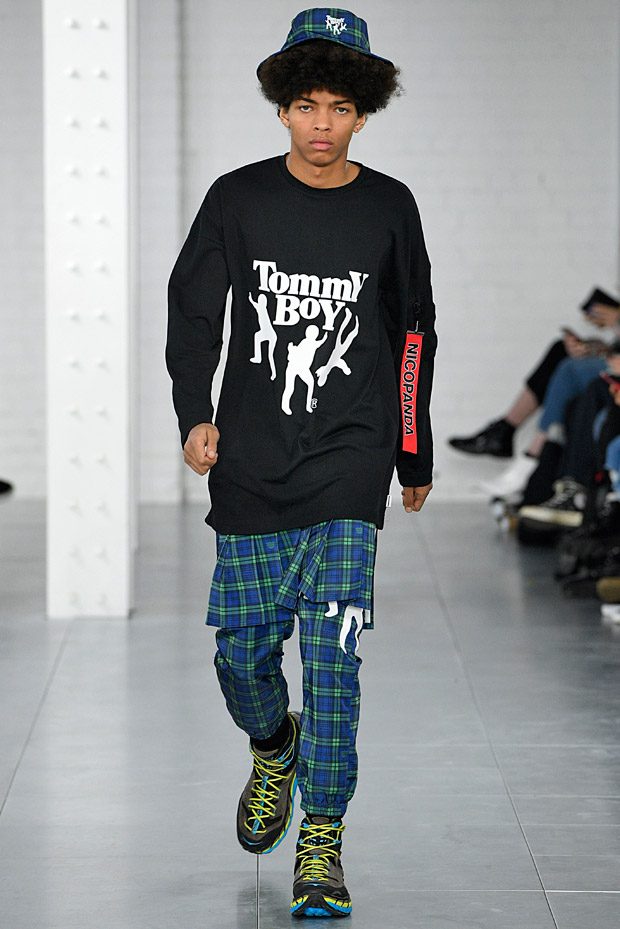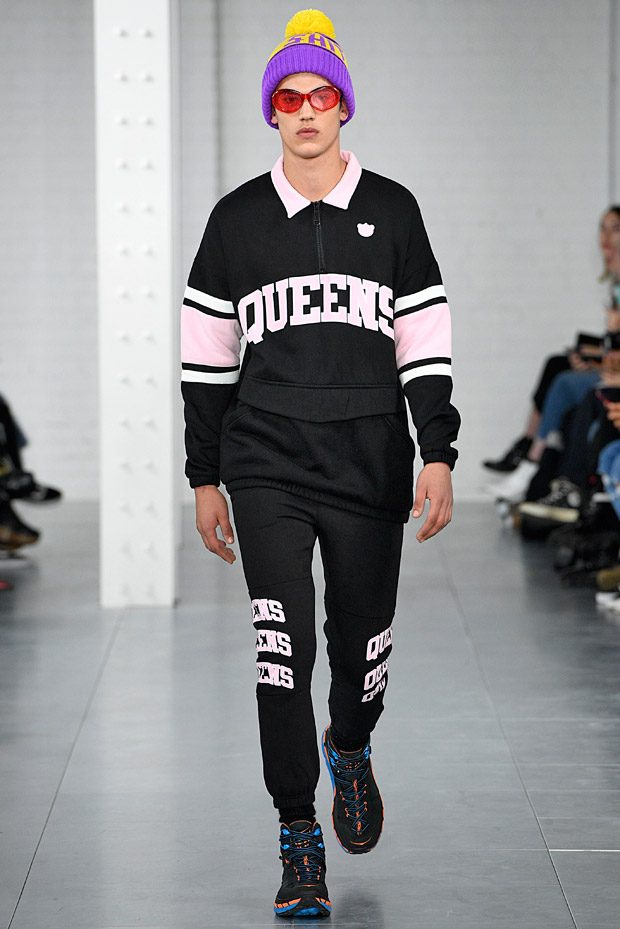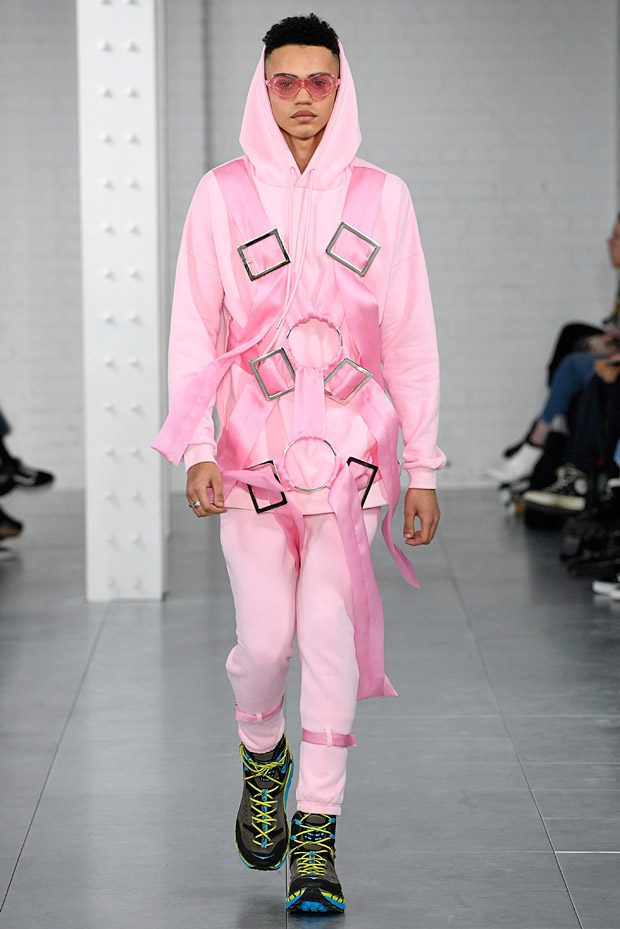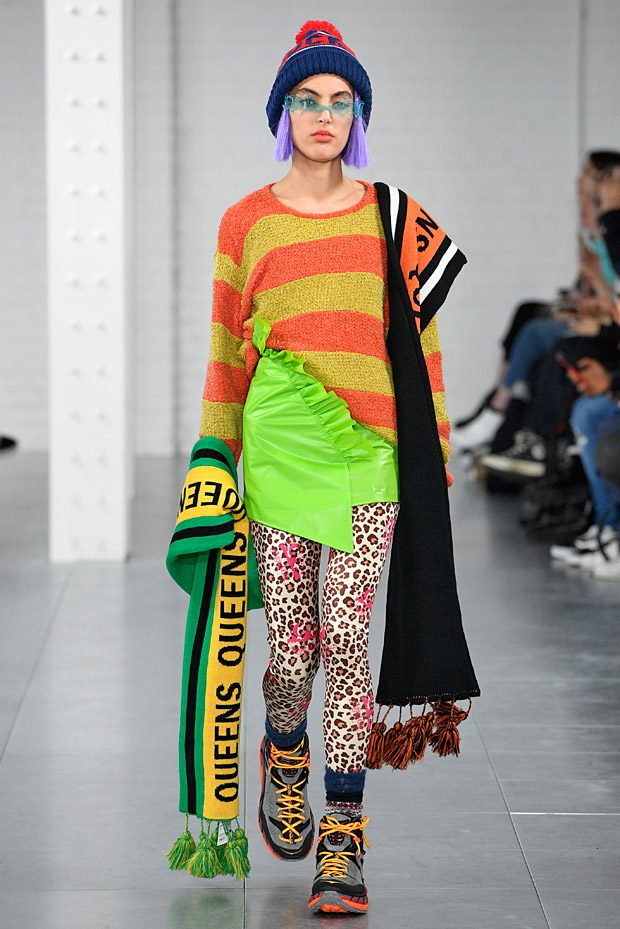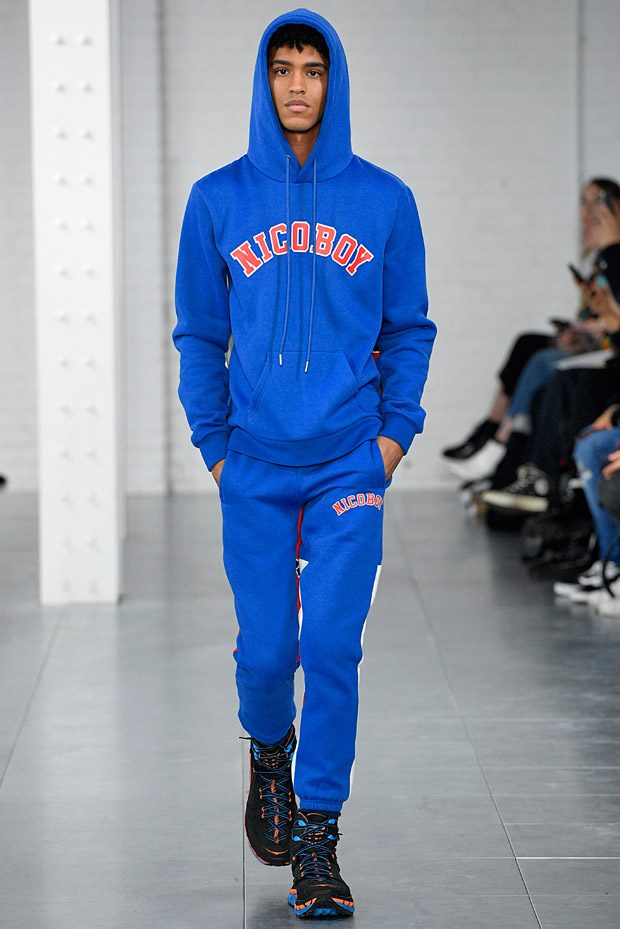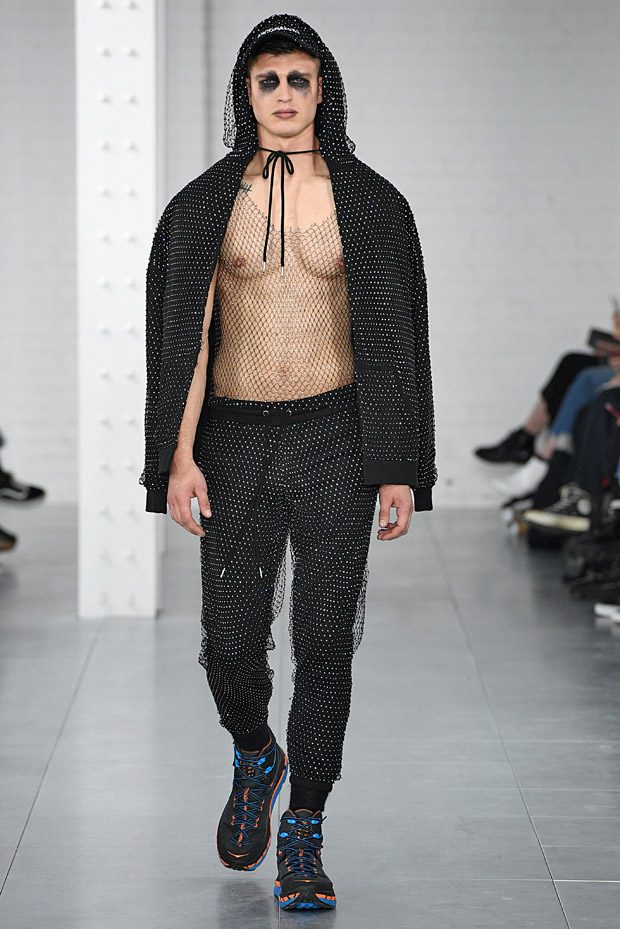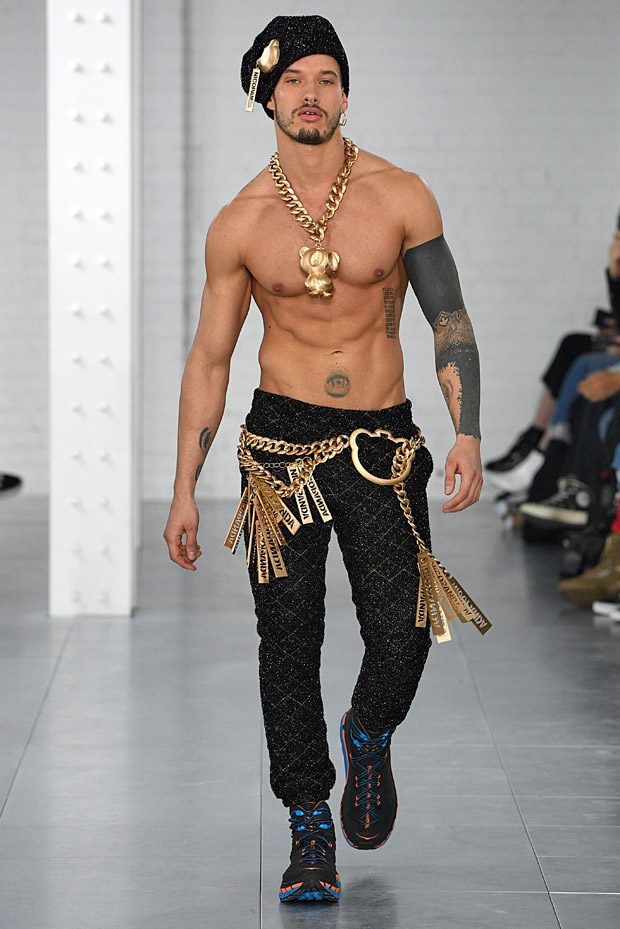 Creative Director: Nicola Formichetti
Design Director: Zachary Ching
Design Assistant: Who Miguel Littlefield
Styling: Nicola Formichetti
Photographer: Helle Moos
Casting: Marqee MIller
Set Design: Andrea Cellerino
Makeup: Isamaya Ffrence for MAC
Hair: Jon Reyman for Salon Pro RX with tools by Dyson
Music: Nick "Nightfeelings" Weiss
Production: My Beauty City
Shoes by Hoka A One One and Converse
Special thanks for Soni Dhesi, Kevin Kollenda, Raul Magdaleno, Andy Rolfes, Ben Cohen, Shivy Galtere, Tiffany Square, Ashley Smith, Ella Dror, Guido Campello, Leo Lay, Marianna Harutunian, Donna Decreuz, Tom Silverman, Rosie Lopez, The London School of Styling
We love hearing from you, connect with us on Twitter, Instagram and Facebook.