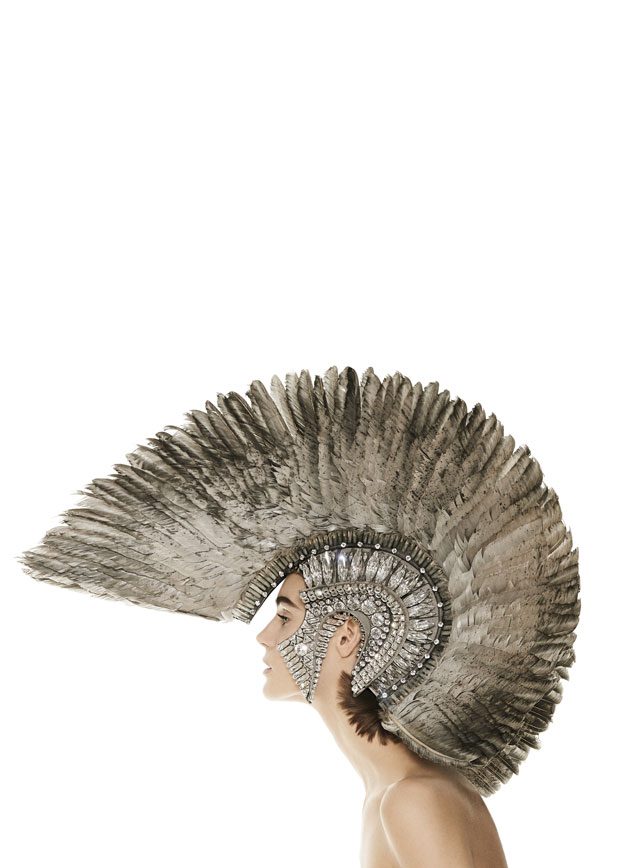 Swarovski is collaborating with the renowned fashion editor Anna dello Russo in support of her polymorphous fashion and philanthropy project AdR Beyond Fashion.
Anna dello Russo will host a special auction of her treasured fashion archive pieces in Milan, on the night of February 2, to coincide with the launch of the AdR book, followed by the dinner co-hosted with Nadja Swarovski. All the revenues from the auction will be devolved to the Swarovski Foundation Scholarship Program, the Swarovski organization devoted to sustaining young fashion talents of the future.
Anna dello Russo is an inspiring force in the fashion world, and Swarovski is delighted to partner with her on this project, which combines two values that are so important to us: creativity and philanthropy. It is also our pleasure to announce that Anna will work with us to design an Atelier Swarovski jewellery collection in her signature glamorous style for Autumn/Winter 2018. – Nadja Swarovski
For me Swarovski has always been synonymous with glamour, dreams and magic. What I like about Nadja is her ability to combine a bold aesthetic with a strong ethical conviction. We are both passionate about fashion and the new generation, which have brought us together to collaborate on this project. – Anna dello Russo
In addition, Swarovski is also launching a capsule collection named Atelier Swarovski by Anna dello Russo, with two sets of ten pieces of jewellery.
The AdR Beyond Fashion auction will be at Christie's in Milan on February 24, 2018.
The Atelier Swarovski by Anna dello Russo collection will be available exclusively in Swarovski stores from September.
See more after the jump: