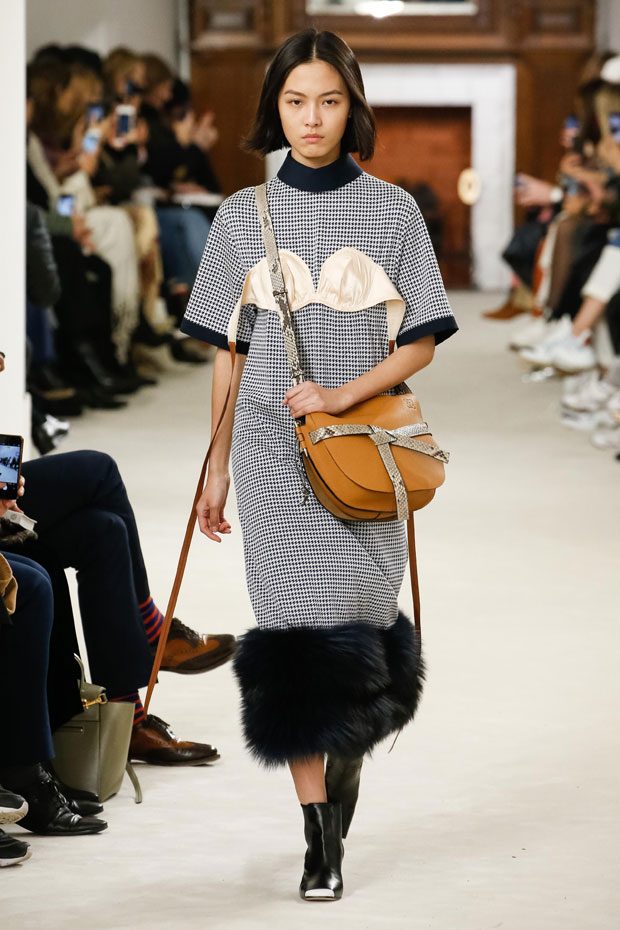 Discover the LOEWE Fall Winter 2018.19 womenswear collection presented inside the Maison de l'UNESCO during Paris Fashion Week.  show space was s populated by the Neo-Dada sculptures of Japanese artist Tetsumi Kudo (1935 – 1990) alongside furnishings and an important fireplace designed by E.W. Godwin (1833 – 1886).
See more images from the LOEWE FW18 collection presented during  Paris Fashion Week below:
Questioning the facade of the introvert, the LOEWE Women's Fall Winter 2018 collection designed by creative director Jonathan Anderson inhabits a pensive space where the organic meets the industrial. Disrupted by decadent moments of primitivism, austerity reigns – as shapes nod to the mid-century shifted through a contemporary lens.
Embracing LOEWE tradition, leather is worked as both surface and adornment. Smooth topstitched calfskin imposes structure on cotton plissé dresses, is spliced through lace, or falls in vertical panels down soft smocks and trousers. Flared ncoats and capes create ample volume in flat gabardine, plush shearling, or raw-cut optical jacquard.
Deconstructing notions of tailoring, the pant suit is rendered fluid in wool jersey, silk jacquard, and field checks with sack pockets or a kimono sleeve. Shirt collars and hems extend in curved arcs, and a blazer is wrapped as a bow. In erogenous twists, multi-yarn wraps slice column dresses or fuse disparate textiles as a single garment. The graphic touch of polka dot and hound's tooth joins lingerie as romantic textural abstraction.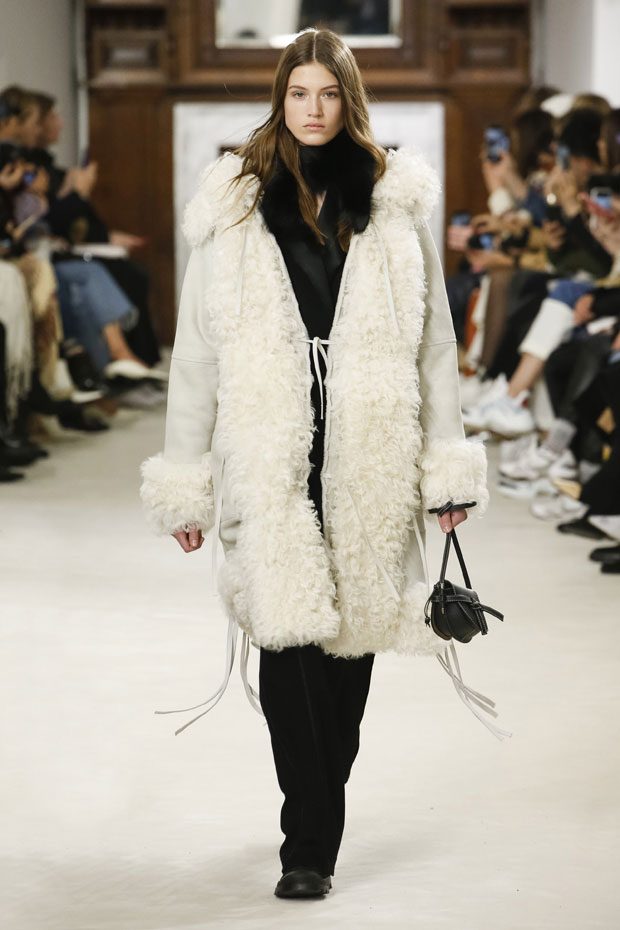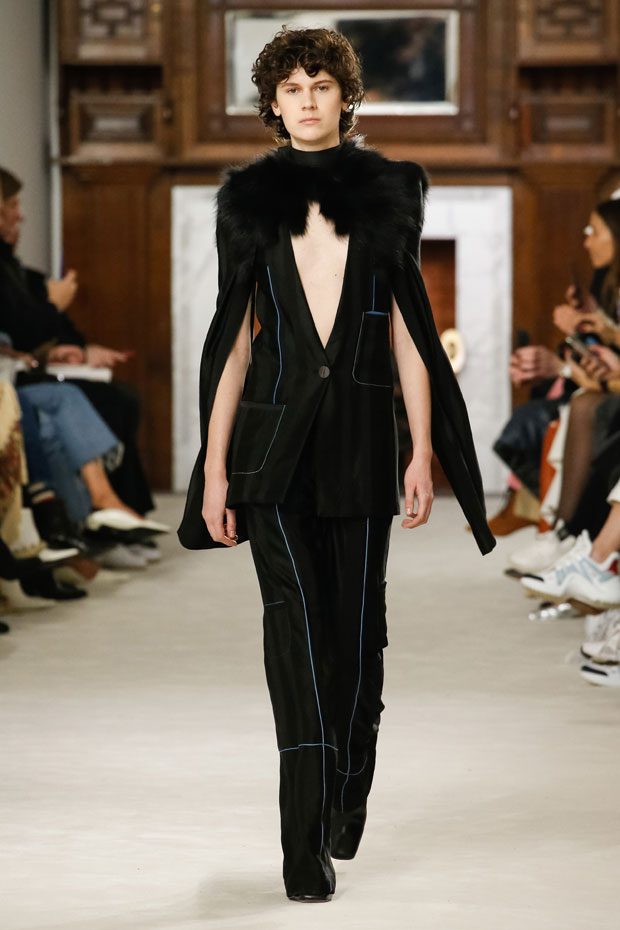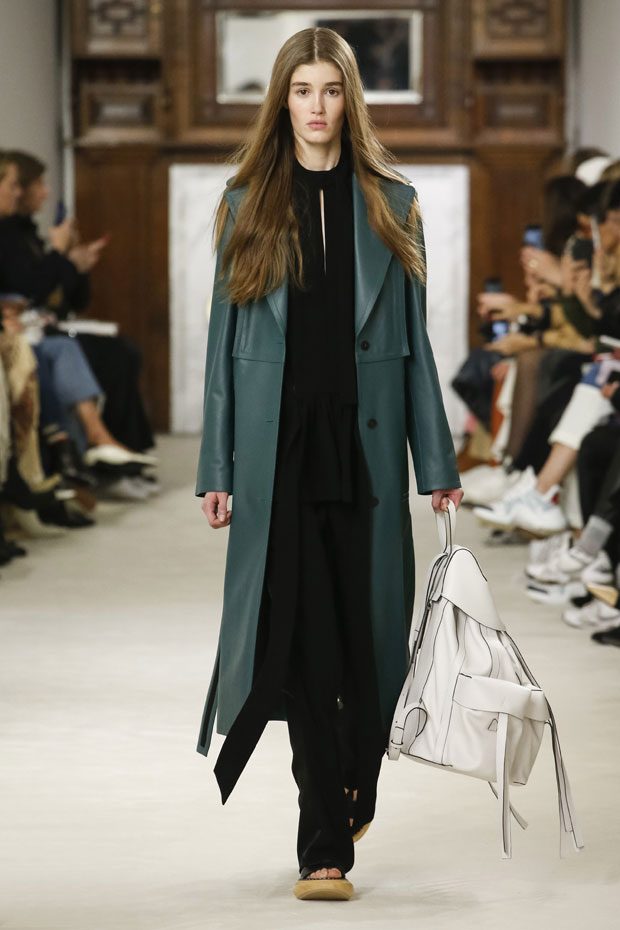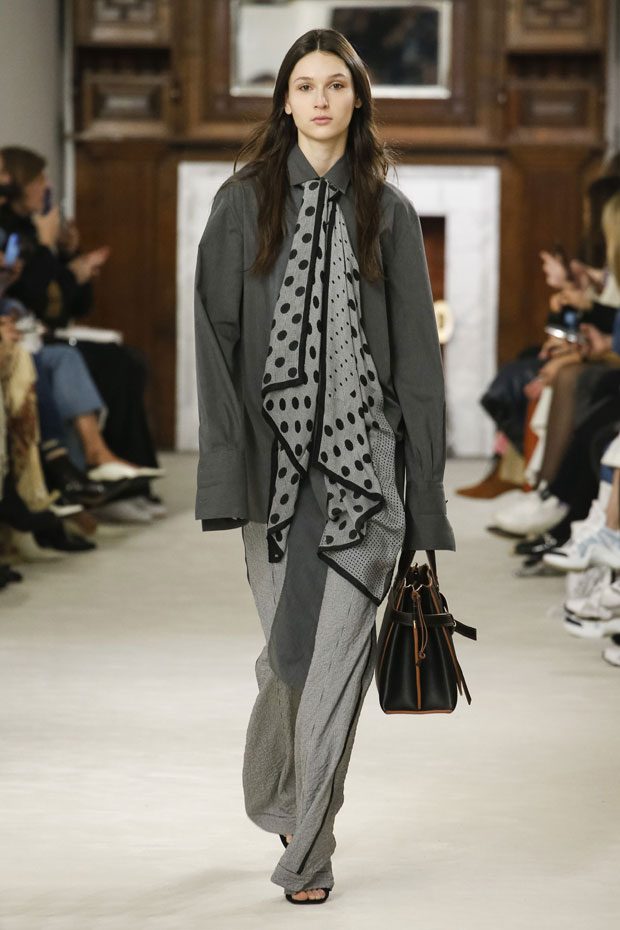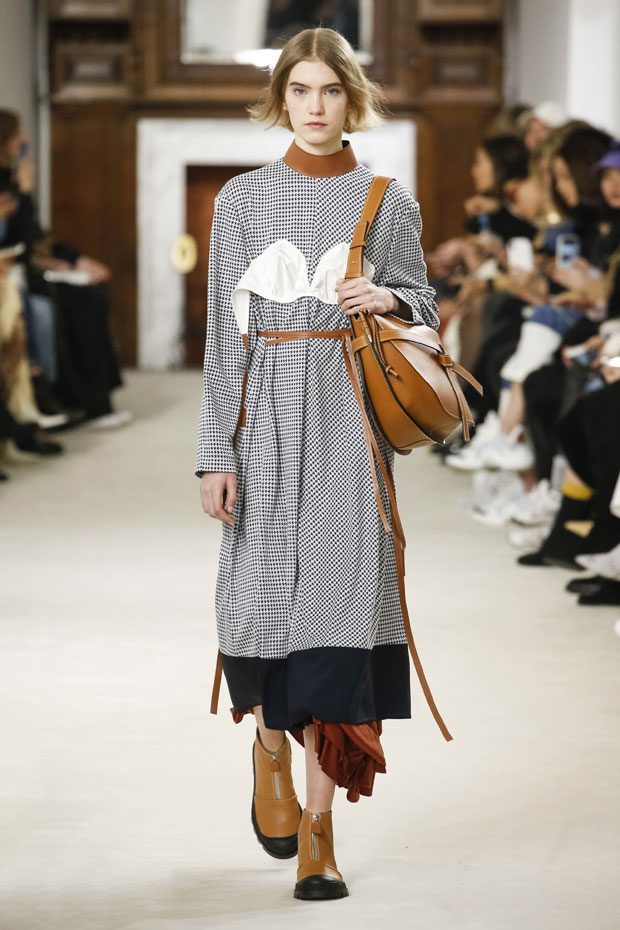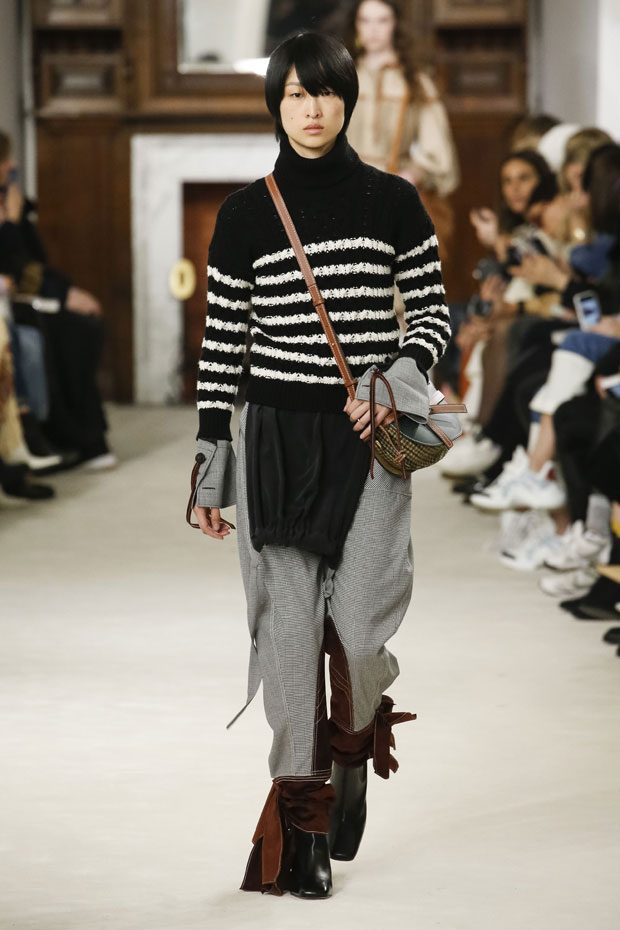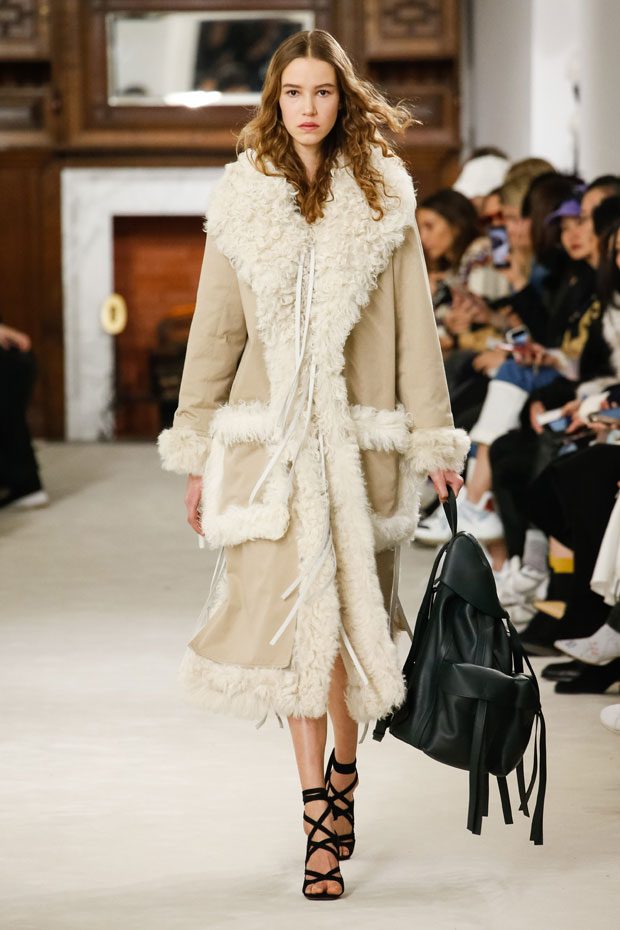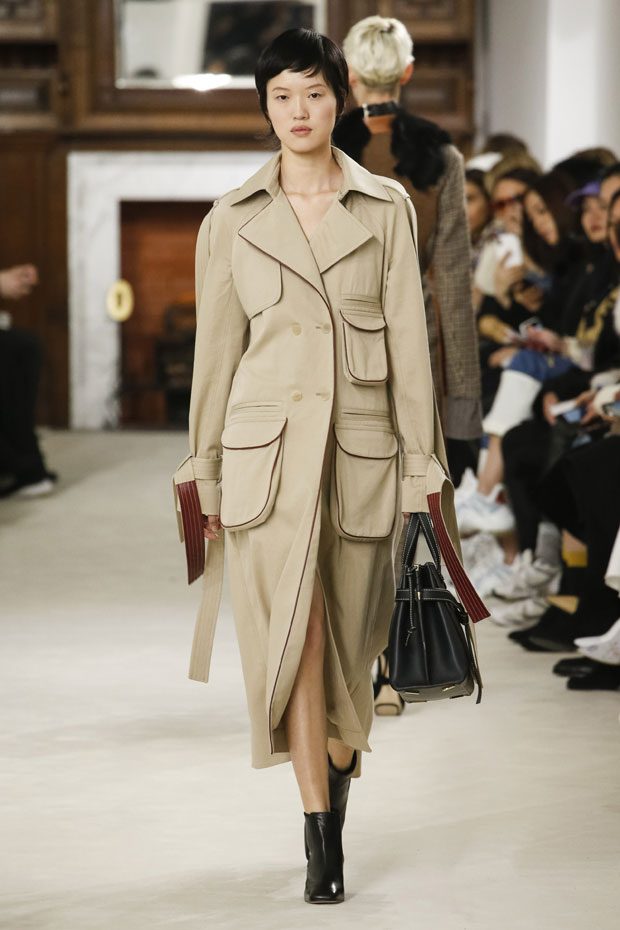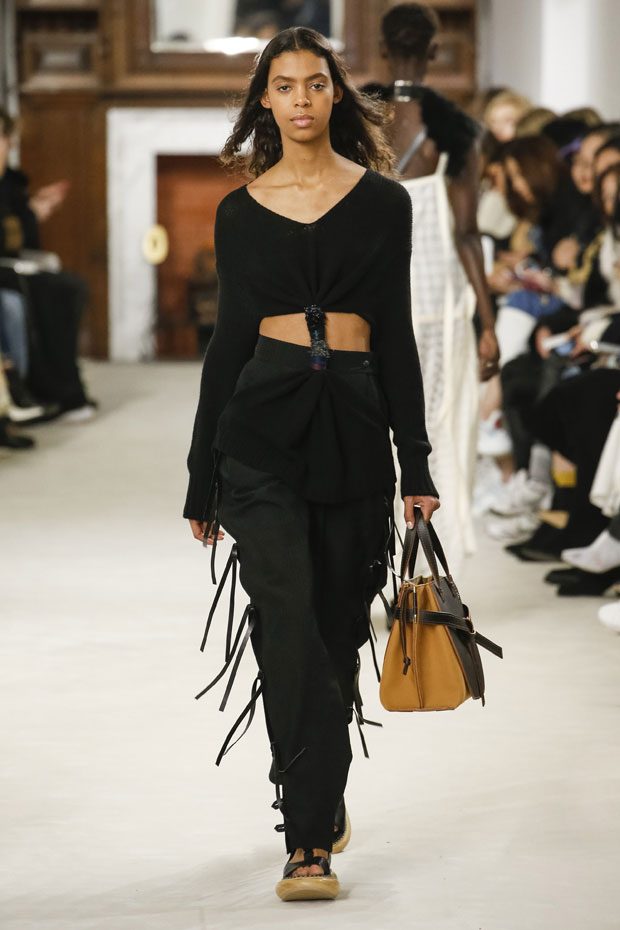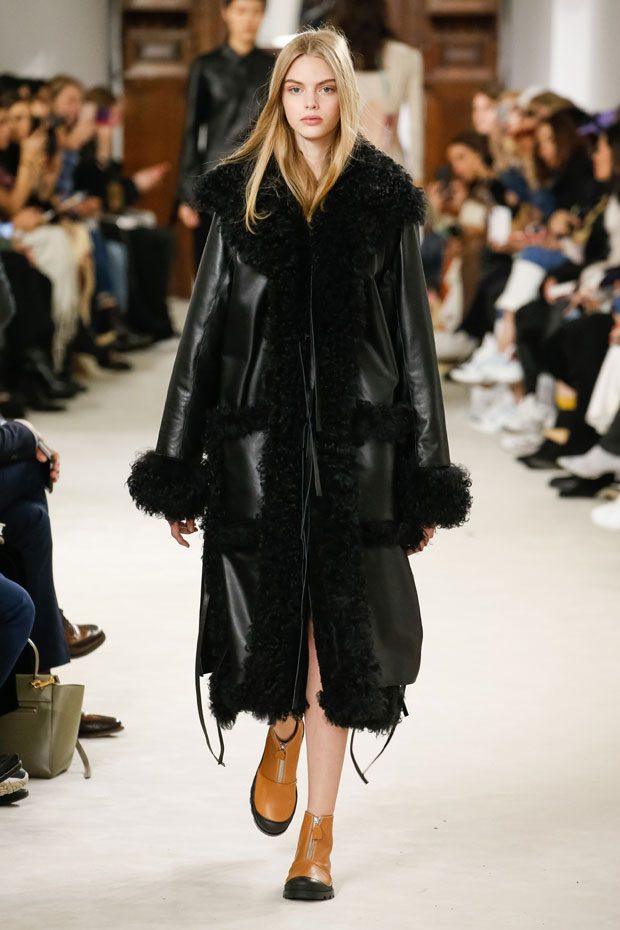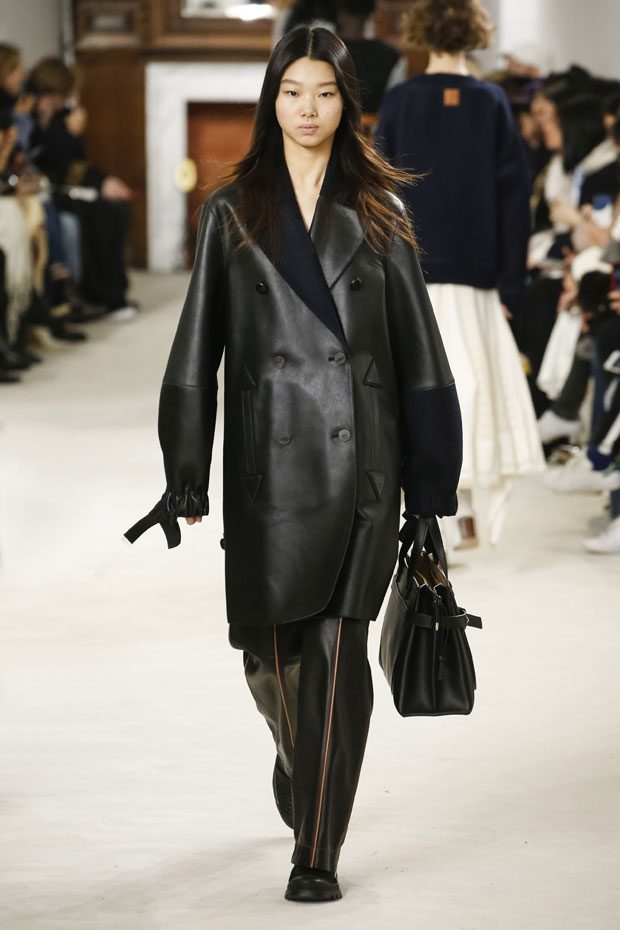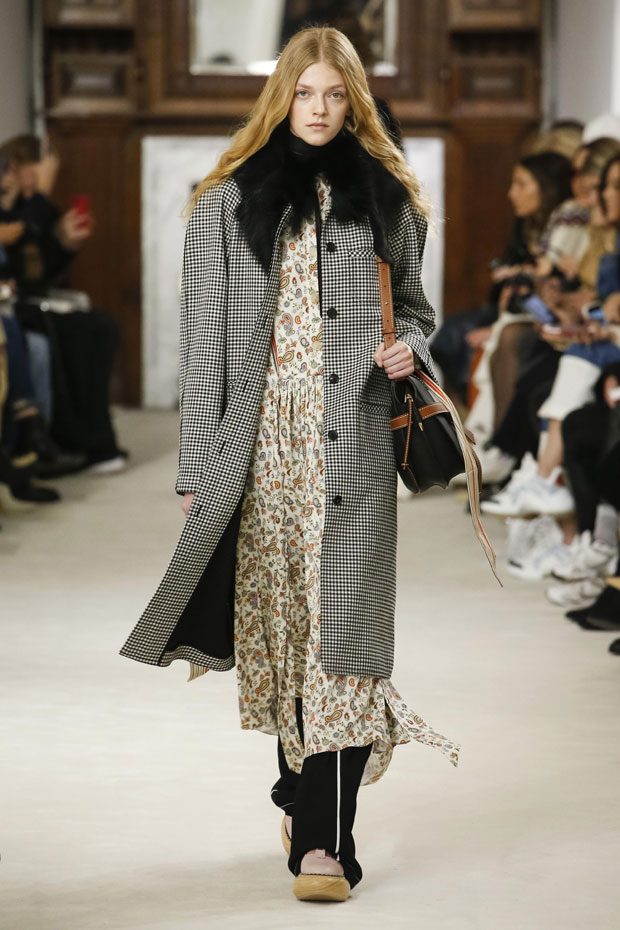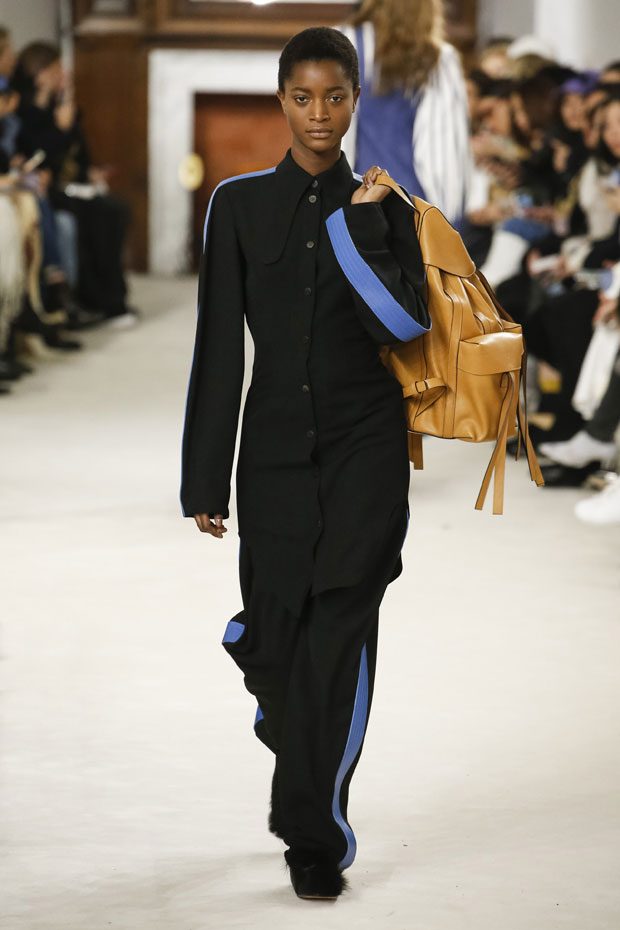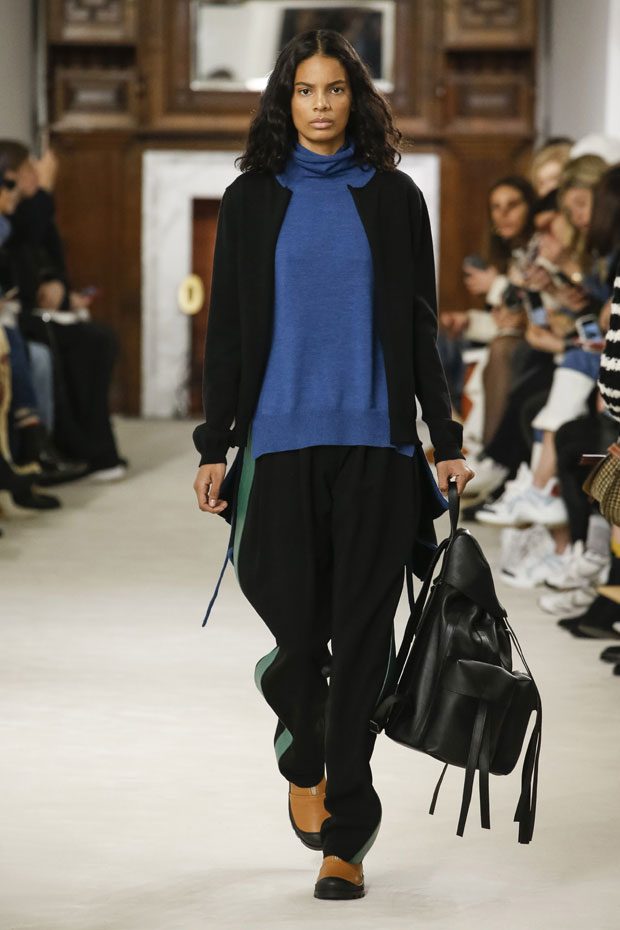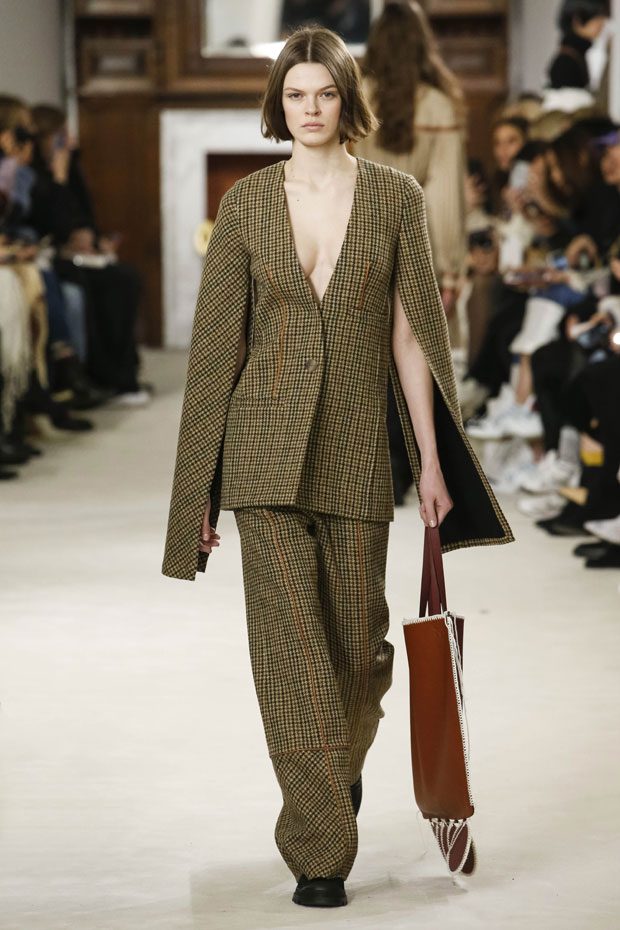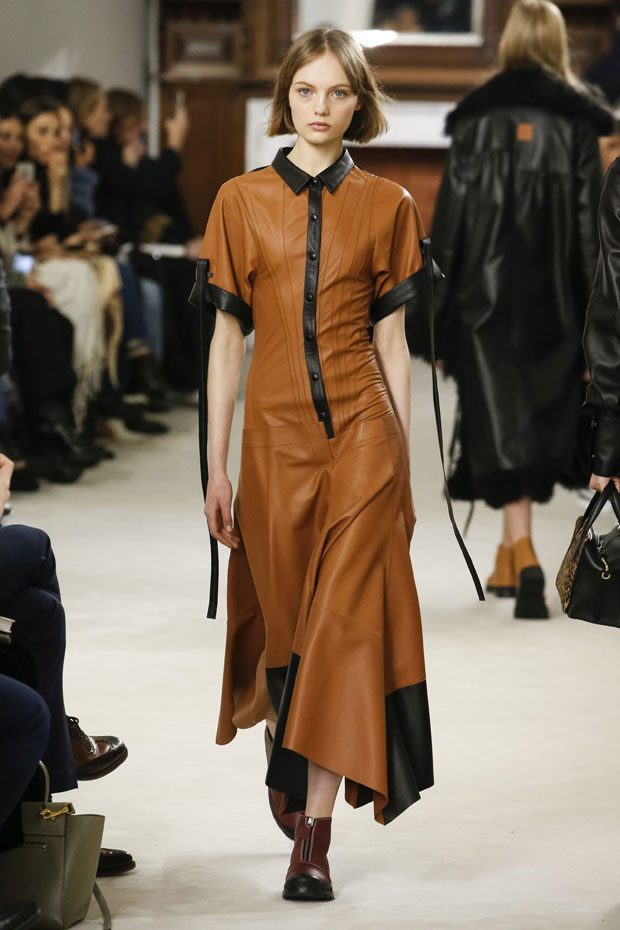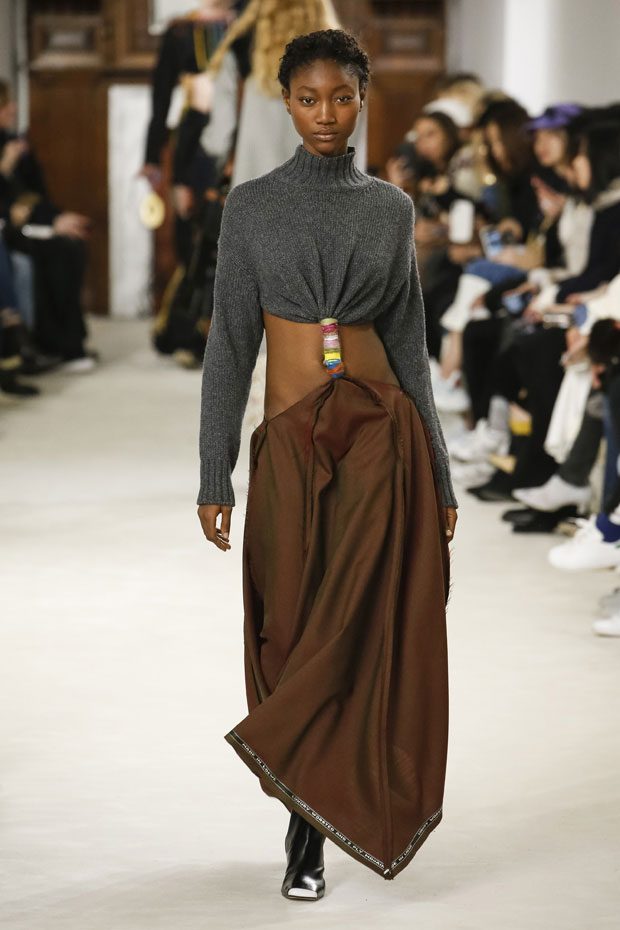 All images courtesy of LOEWE
We love hearing from you, connect with us on Twitter, Instagram and Facebook.