Polish supermodel Anna Jagodzinska stars in Aigner's Fall Winter 2018.19 advertising campaign lensed by fashion photographer Quentin Jones. In charge of styling was Natasha Vorangen, with makeup from beauty artist Jurgen Braun at Artlist Paris, and hair styling by Christos Vourlis at Calliste Agency.
"AIGNER visualizes the diversity and variety of the new collection in collaboration with the mixed-media artist Quentin Jones. Inspired by the patterns and colors of the collection, Quentin Jones created her own elements and arranged these as collages with the model photographs. Extravagant leather looks, trendy sweater or fringe looks as well as exceptional bag designs remain in focus while framed with characteristic artworks by the artist."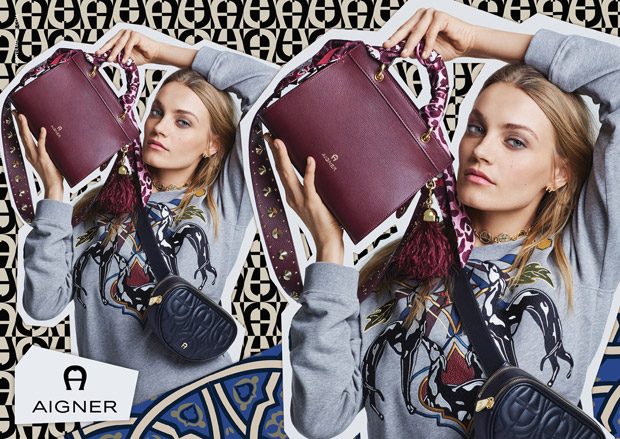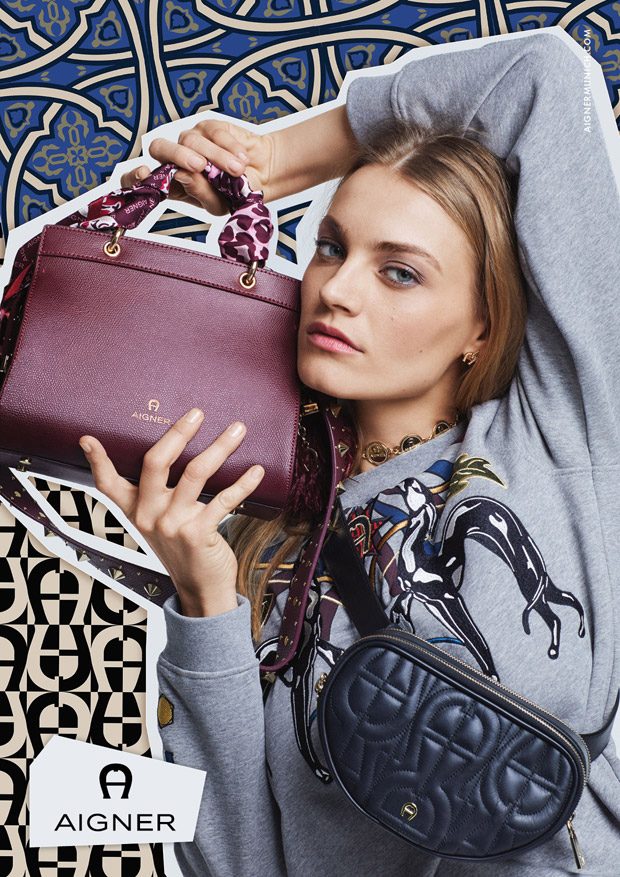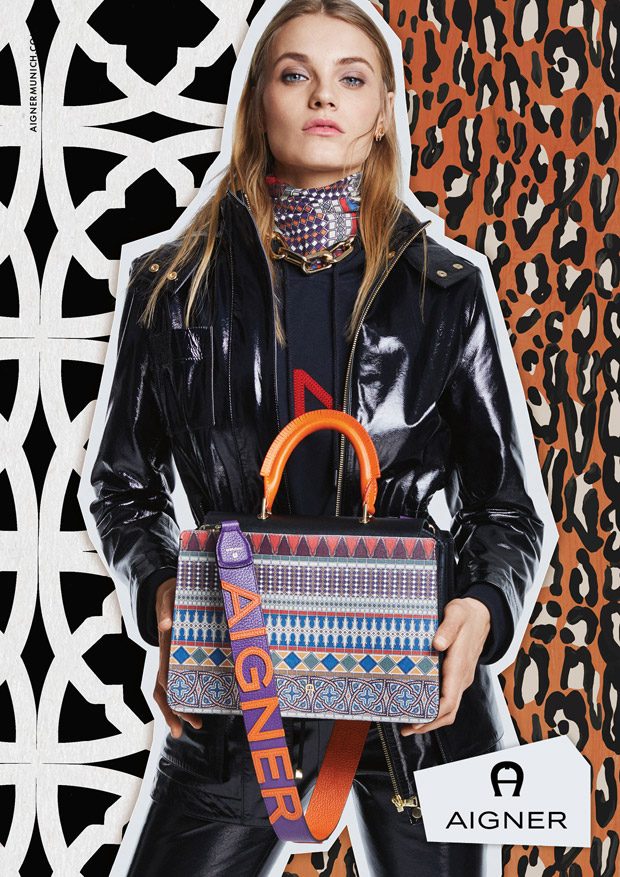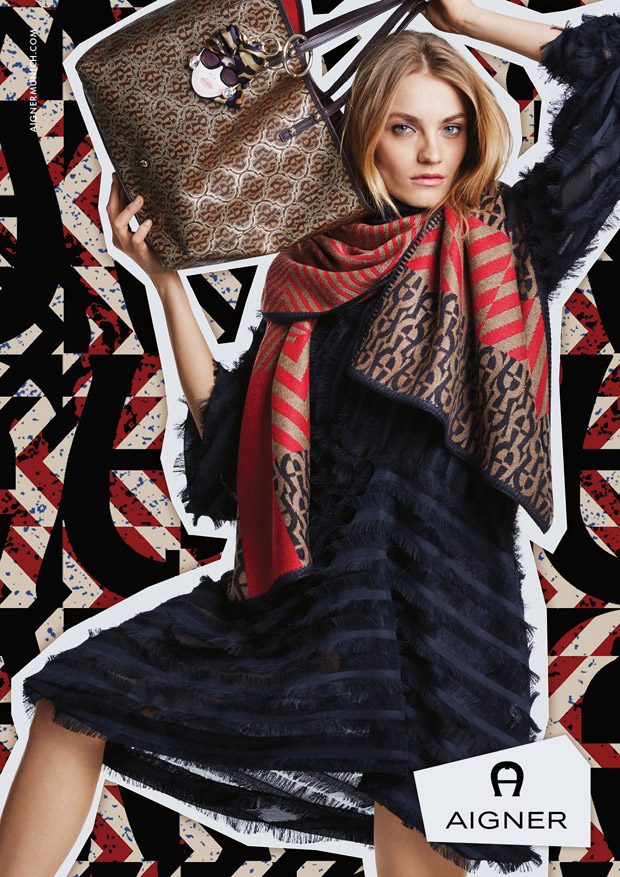 We love hearing from you, connect with us on Twitter, Instagram and Facebook.