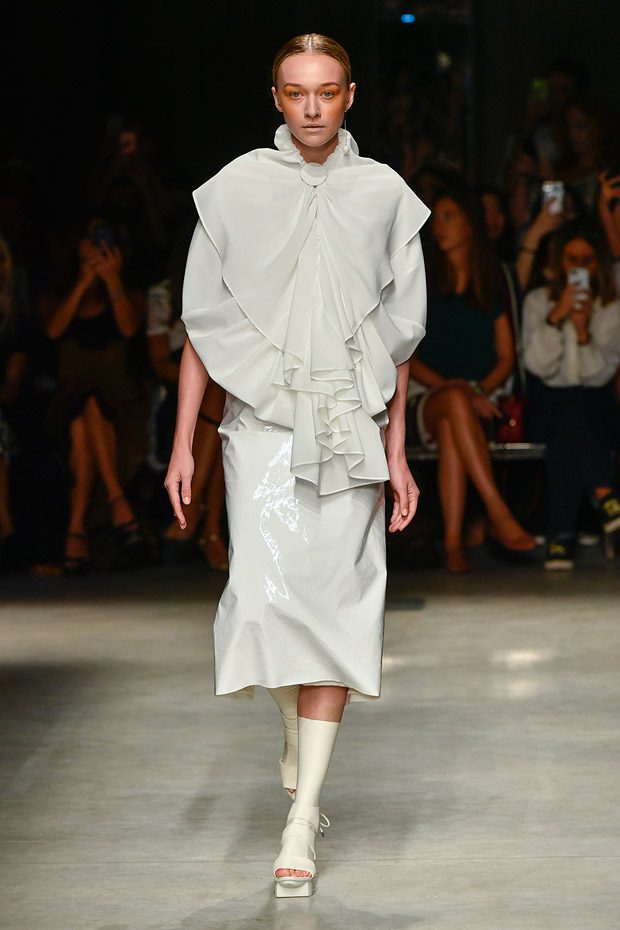 Fashion designer Alberto Zambelli presented his Spring Summer 2019 Collection on Wednesday, September 19th 2018, during the first day of the ongoing Milan Fashion Week. The collection was inspired by Italian neoclassical sculptor Antonio Canova, and it celebrates white colour and all the shades this color can change and mutate into.
"The anatomies are perfect and the gestures measured as if we are in front of neoclassical statues. Shapes and the volumes so untied by the presence of color develop free and the distilled white enhances every movement.
Sartoriality emerges in all its strength and gives life to elabora- ted structures that do not build rigid architectures but that, at every footstep, give a soul to the dress.
Everything seems to announce something, and each element is charged with expectation. We are in the instant before a kiss in which everything is charged with new energy. Even the white seems to be invested with a supernatural role and is filled with silvery glares similar to those emanated from the moon."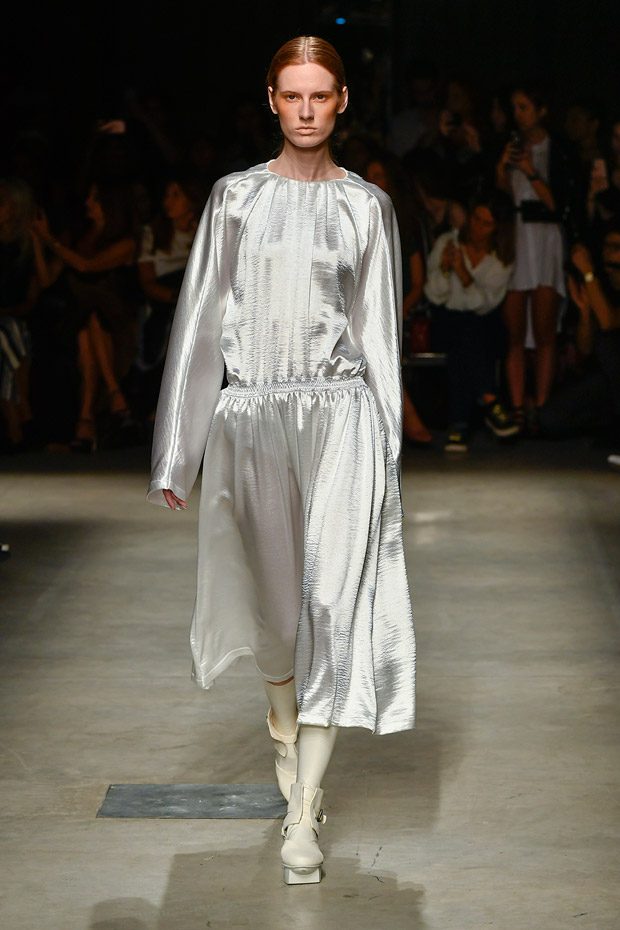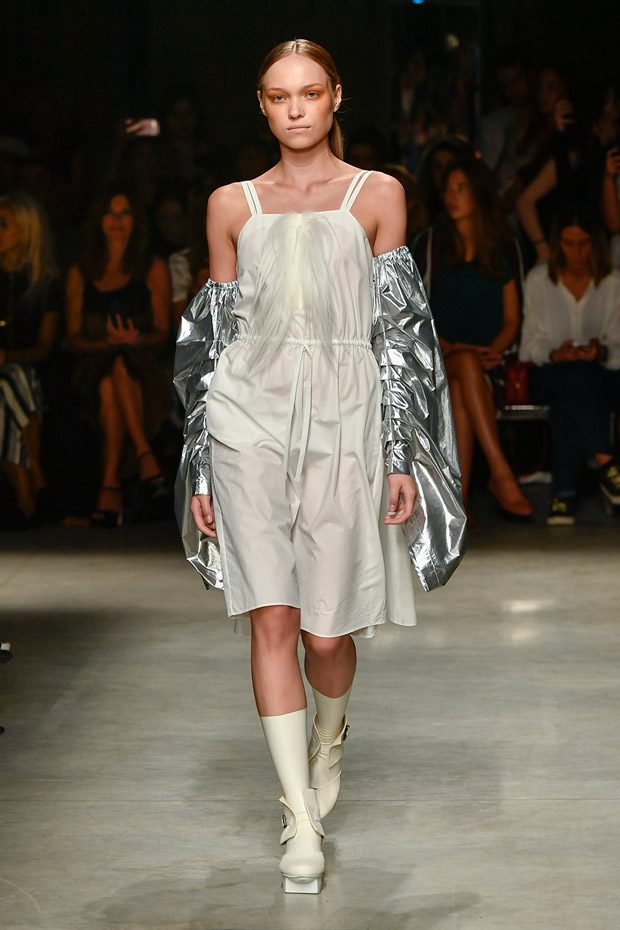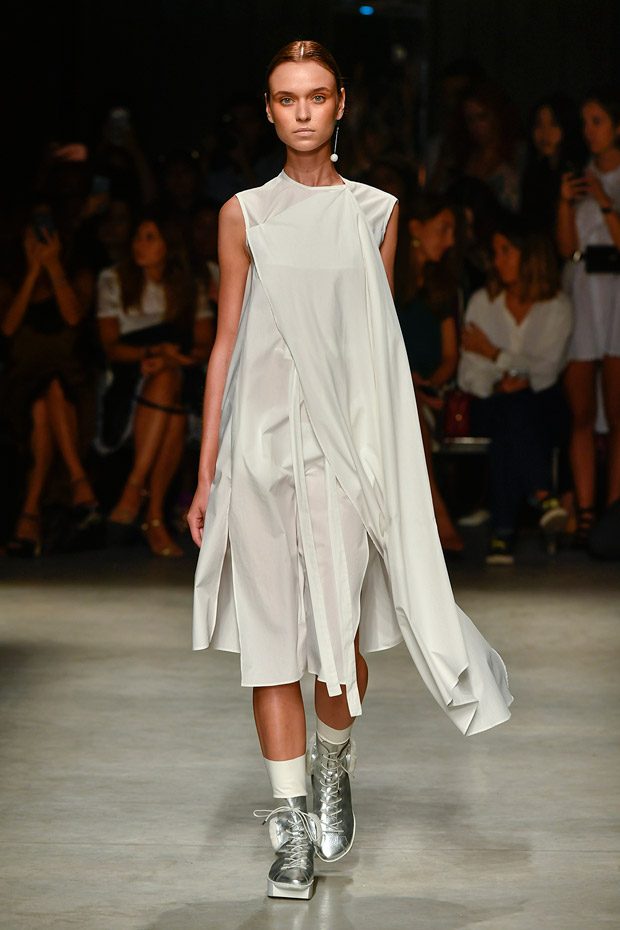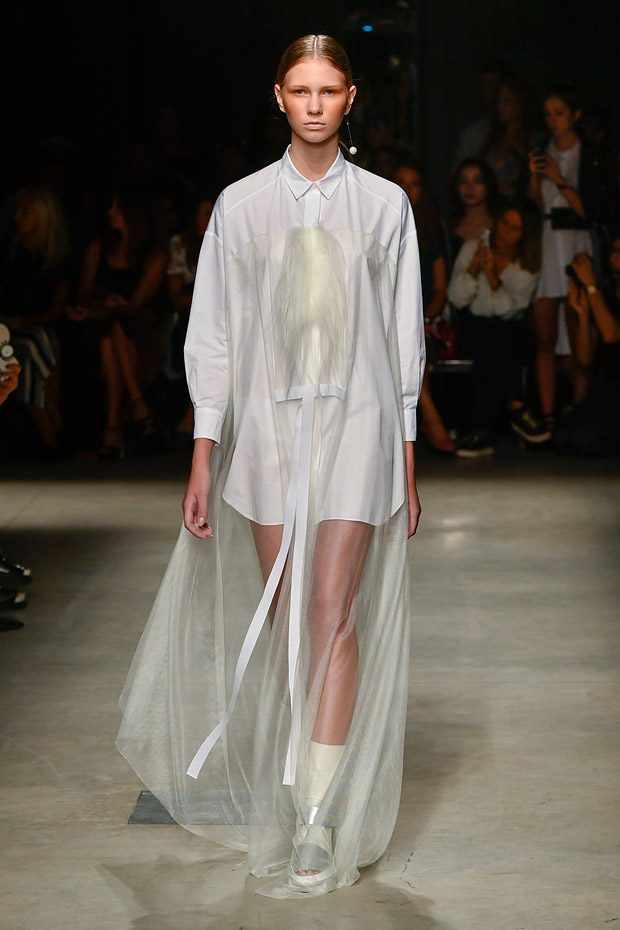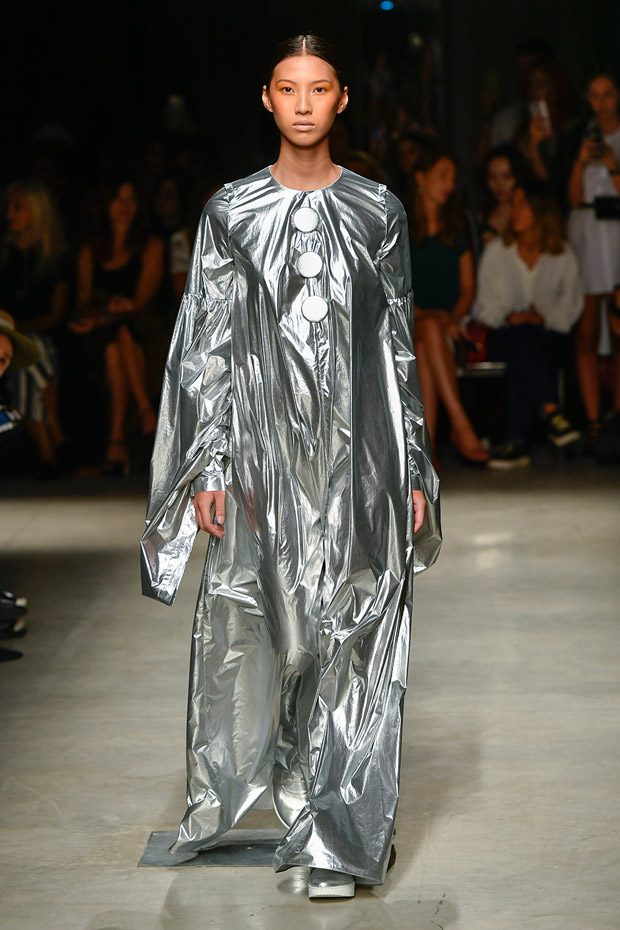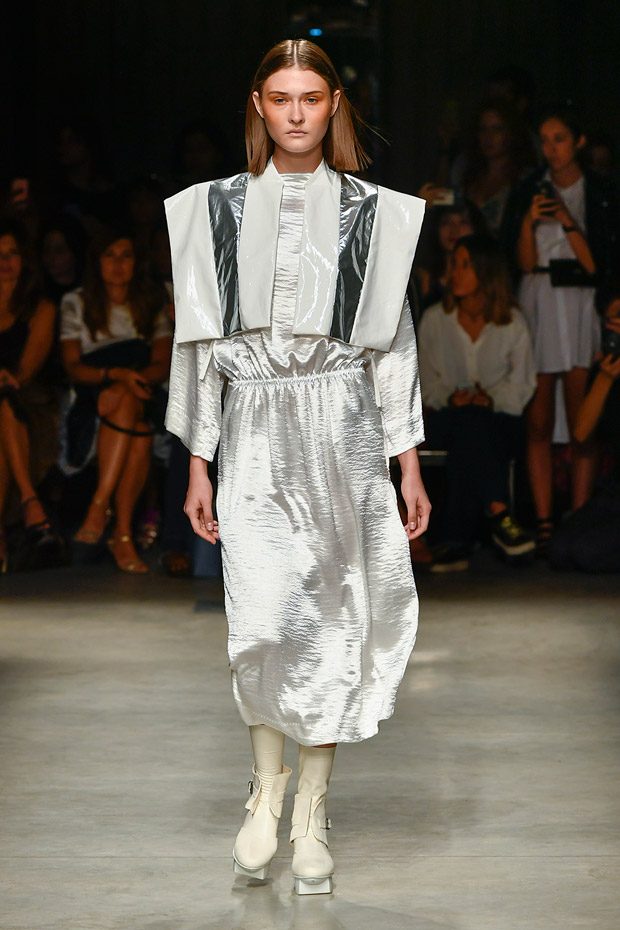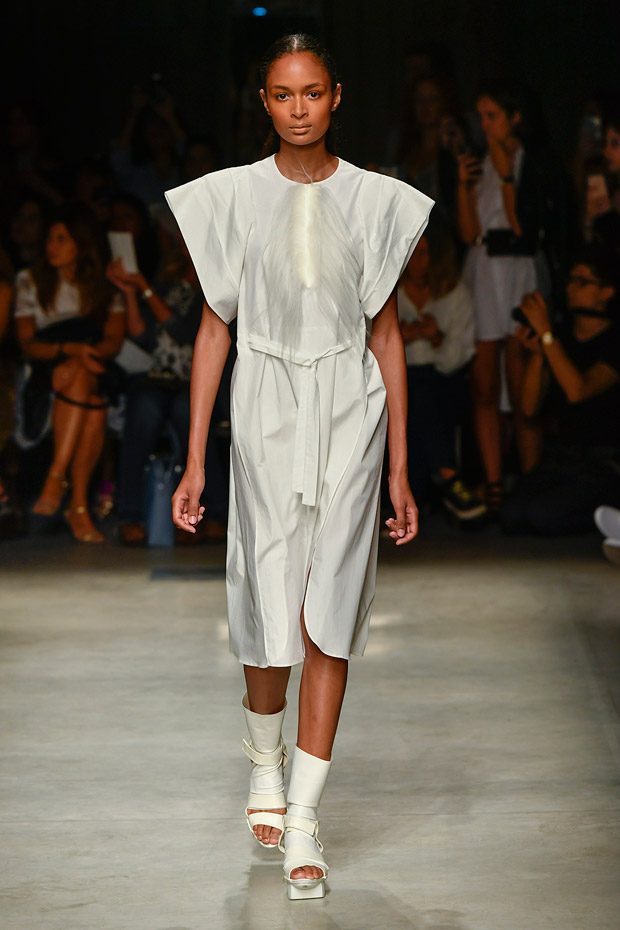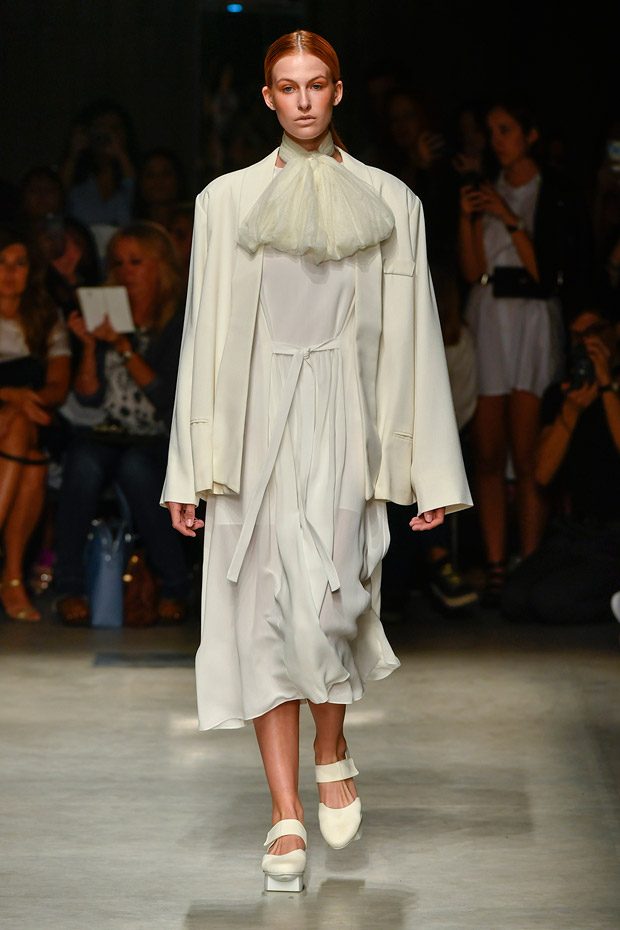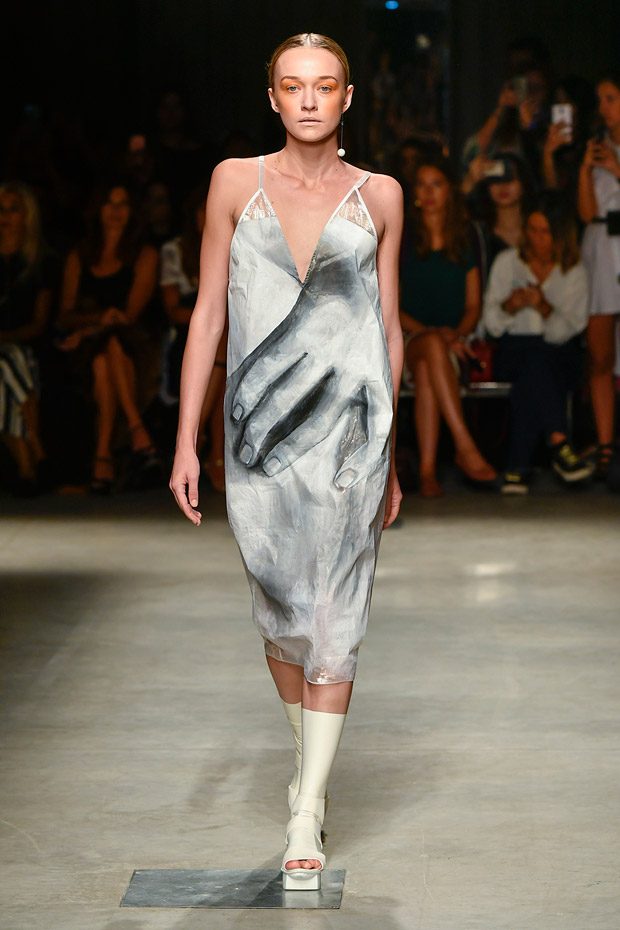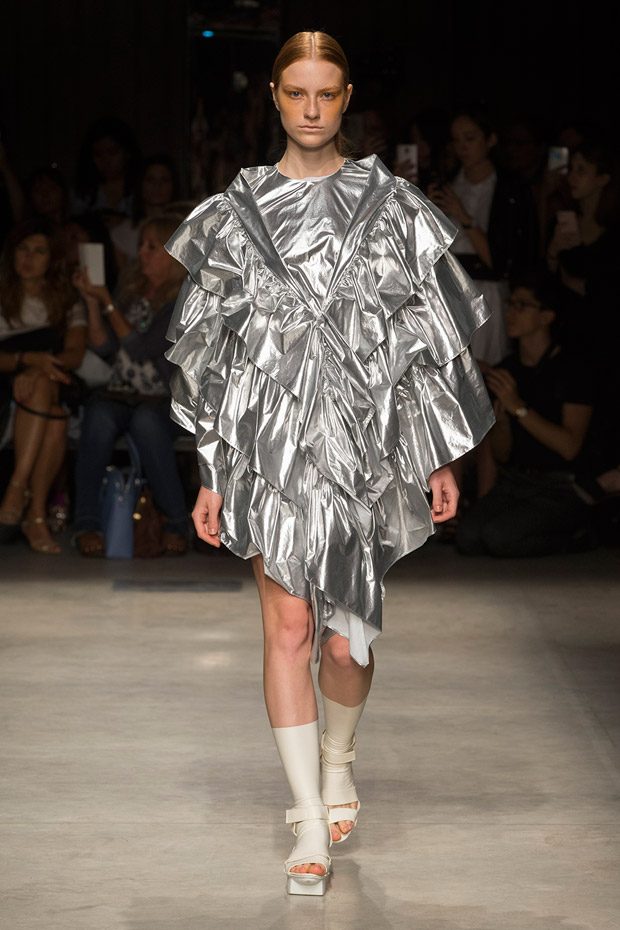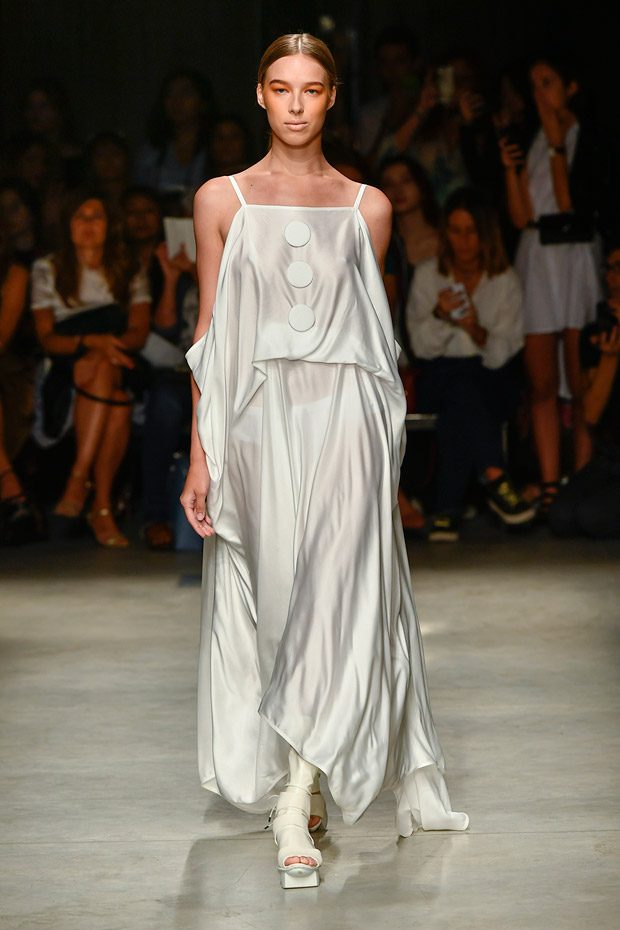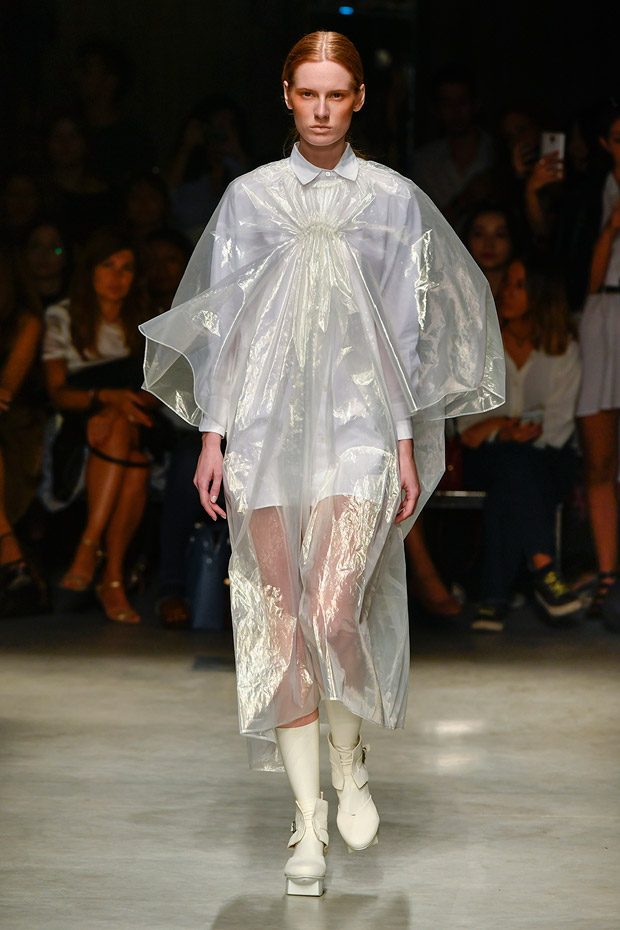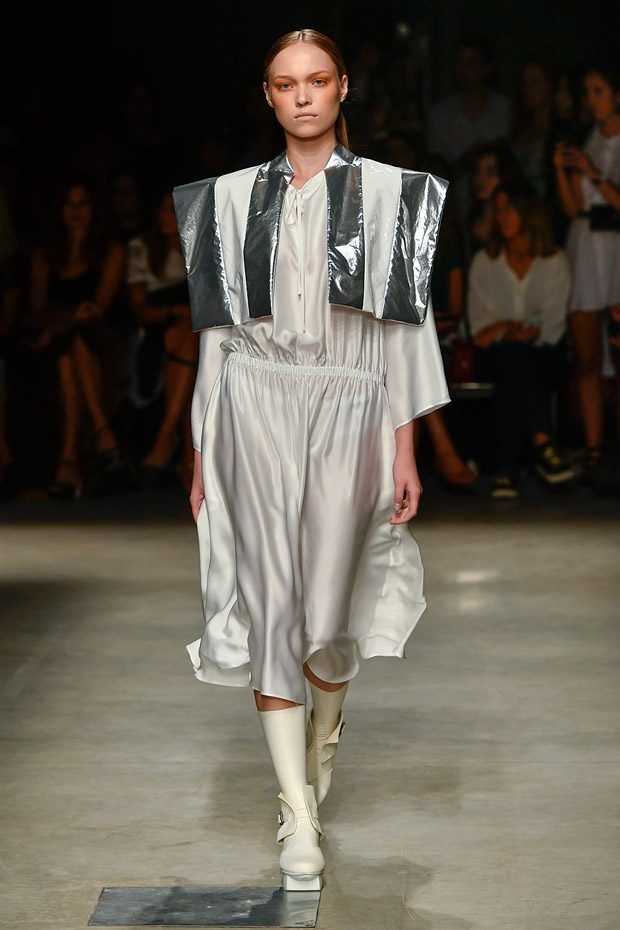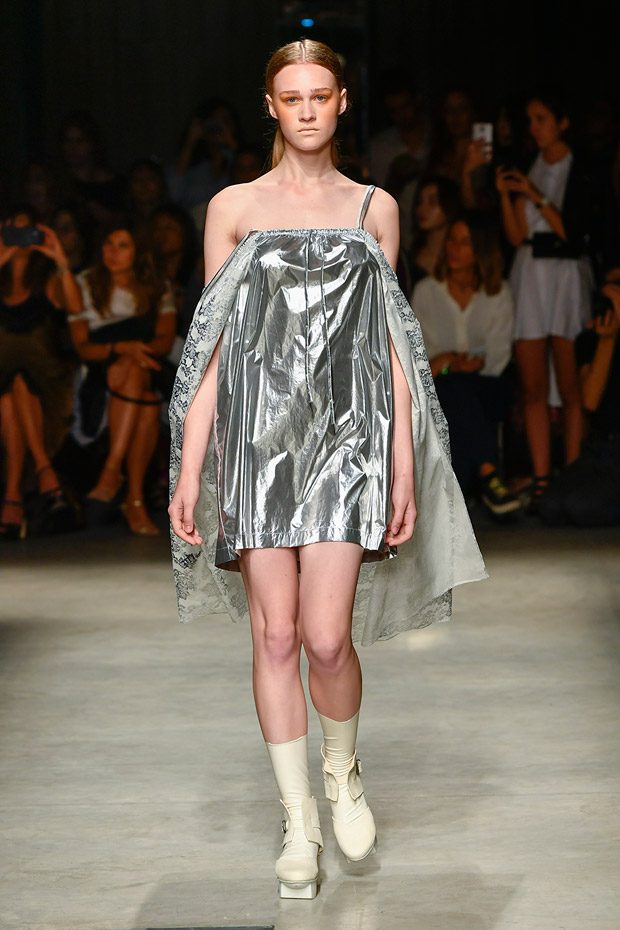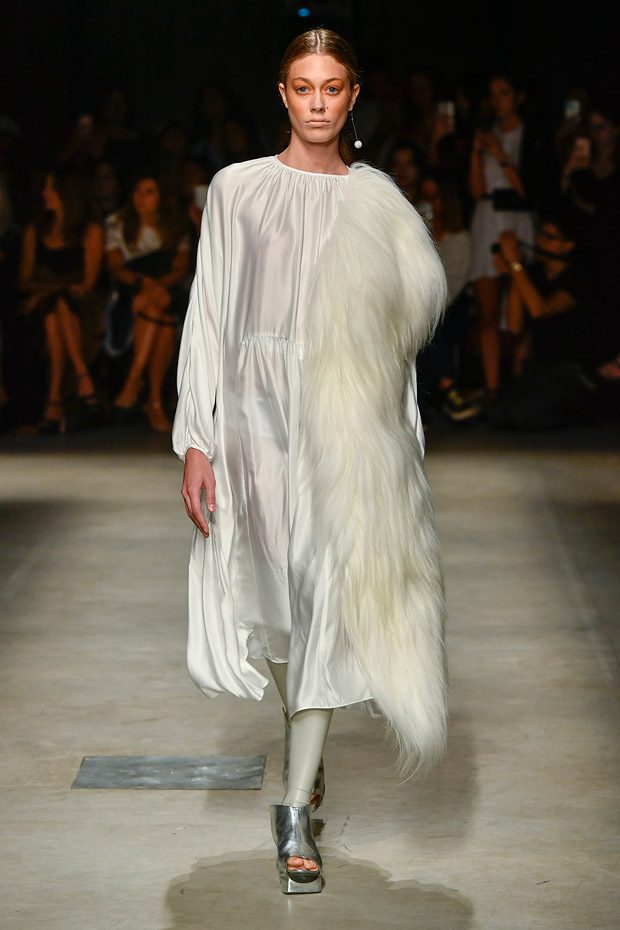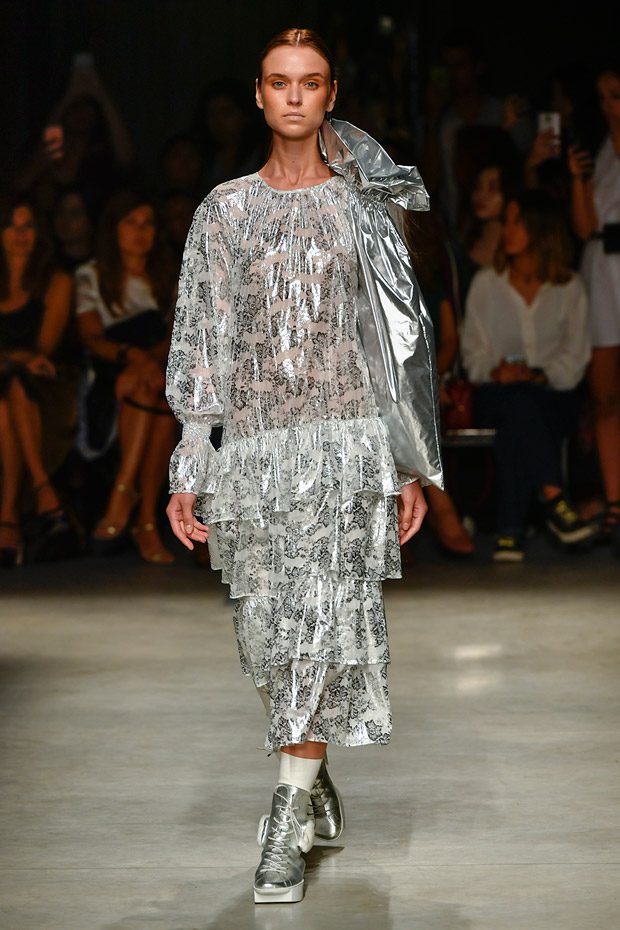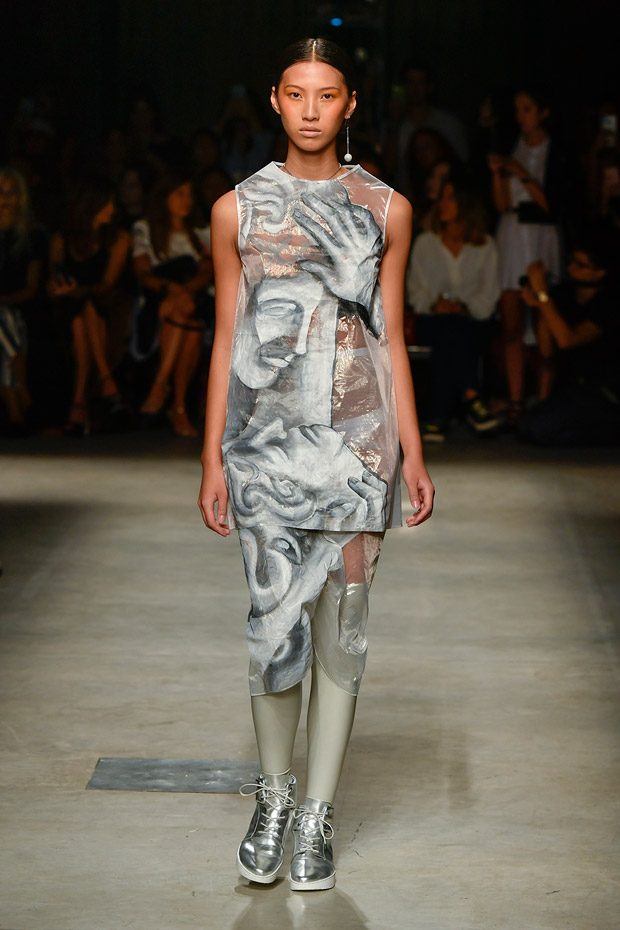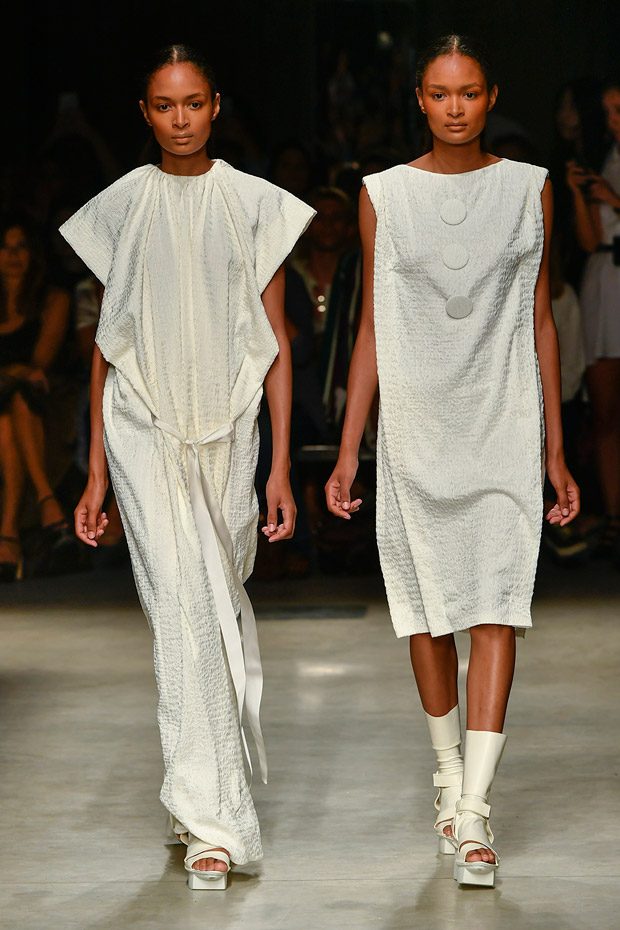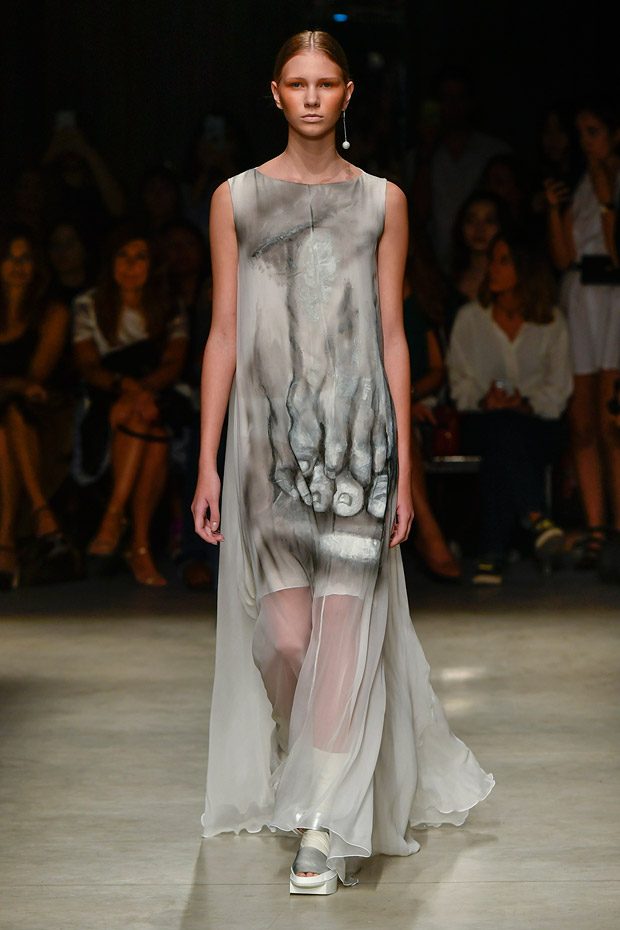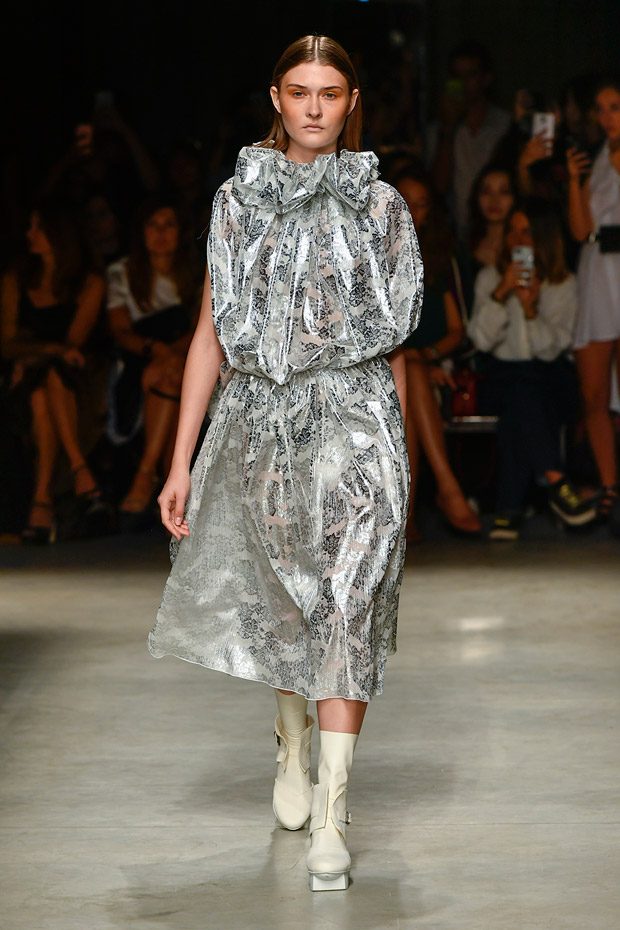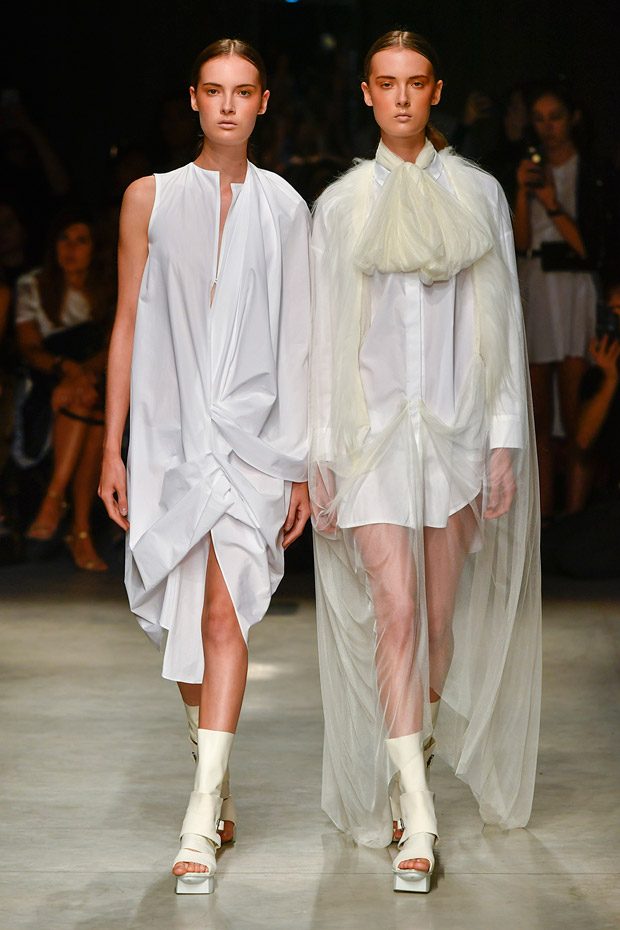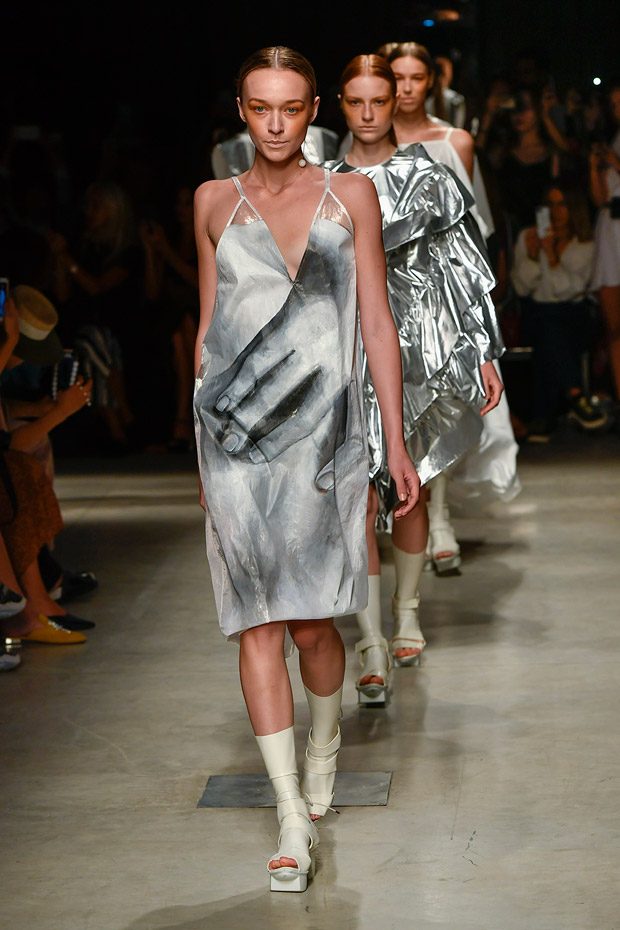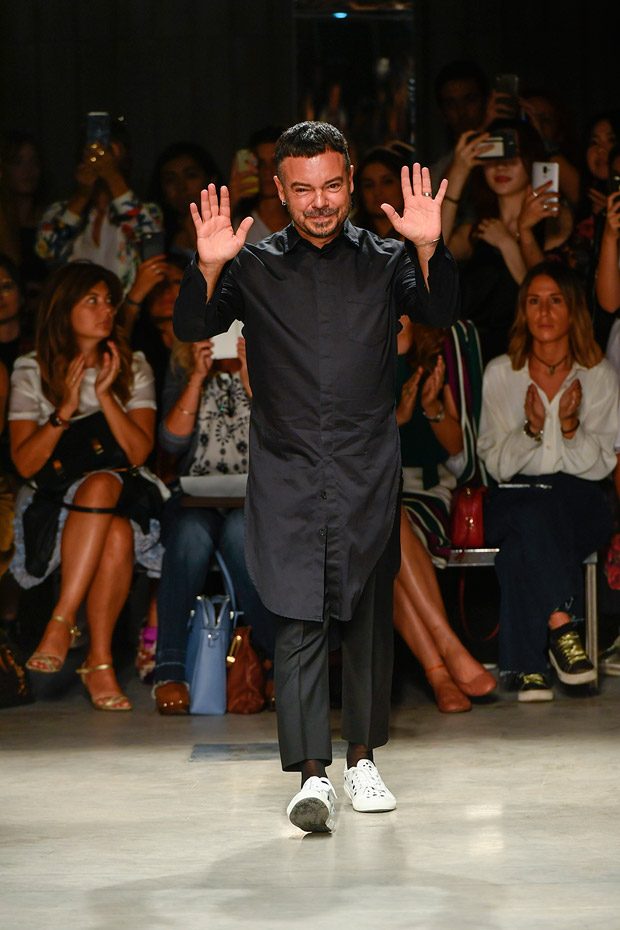 We love hearing from you, connect with us on Twitter, Instagram and Facebook.