In only a few short season's FENDI has truly turned into one of the hottest tickets of Milan Fashion Week. The Spring Summer 2019 collection establishes the brand as one of celebrity and pop cultures must have pieces. Karl Lagerfeld and Silvia Fendi seem to drift from the currently raging sportswear trend – a trend comeback brought by the Roman house a few seasons ago. While the sentiment is no doubt still pursued with an urban notion in mind, the pieces sent down the Milanese runway are quintessentially Fendi.
Through looking-glass transparency, airy perforations breathe life into contoured masculine shapes: gathered patch pockets, ruched sleeves and a bib collar softens jackets, parkas and fluid blousons in embossed FF logo leather, summer wool, or PVC. Double corsets define a graphic waist sculpted in rich leather or matte poplin, as print organza jacquard and filmy intarsia knits create sensual shadow play. – from Fendi
Silvia Venturini Fendi who is in charge of the accessories every season for the house brings a new vision to the instantly recognizable Peekaboo bag, by featured a DeFender waterpoof cover with the same. Going back to the iconic pieces the Baguette makes a comeback as well! This time the famed baguette piece – a literal best friend of SATC's Carrie Bradshaw Carrie Bradshaw is revamped to last well through 2020s with the new design. If ever, today is the moment to go and find your loved Fendi Baguette!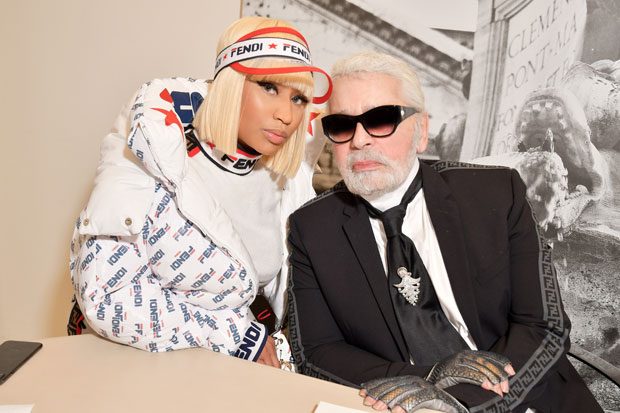 Some of the star guests at the show were singer, model and writer Caroline Vreeland, Elias Becker, Barbara Becker and Noah Becker, Italian internet celebrities Fedez and Chiara Ferragni and Nicki Minaj to name a few.
Scroll down for more from the new Fendi Spring Summer 2019 collection: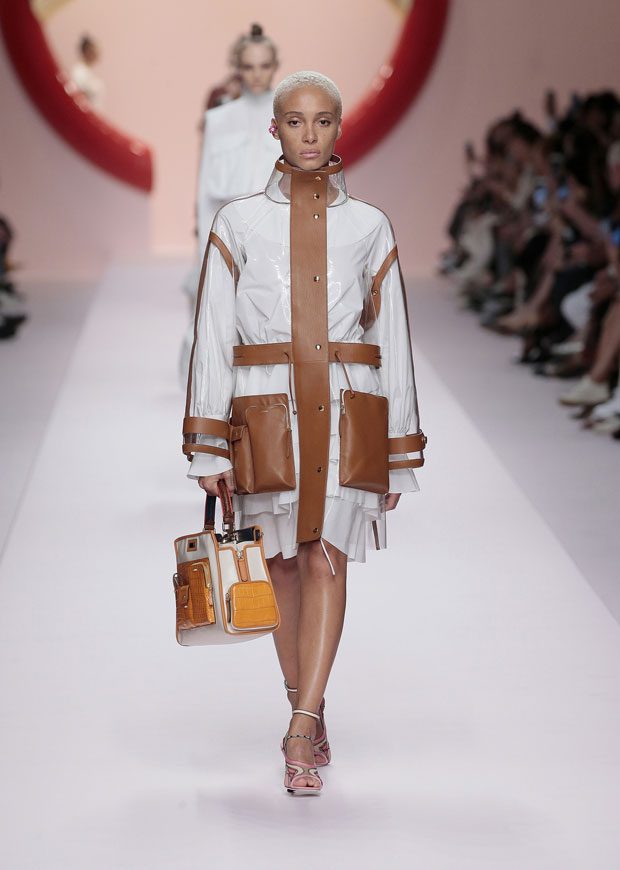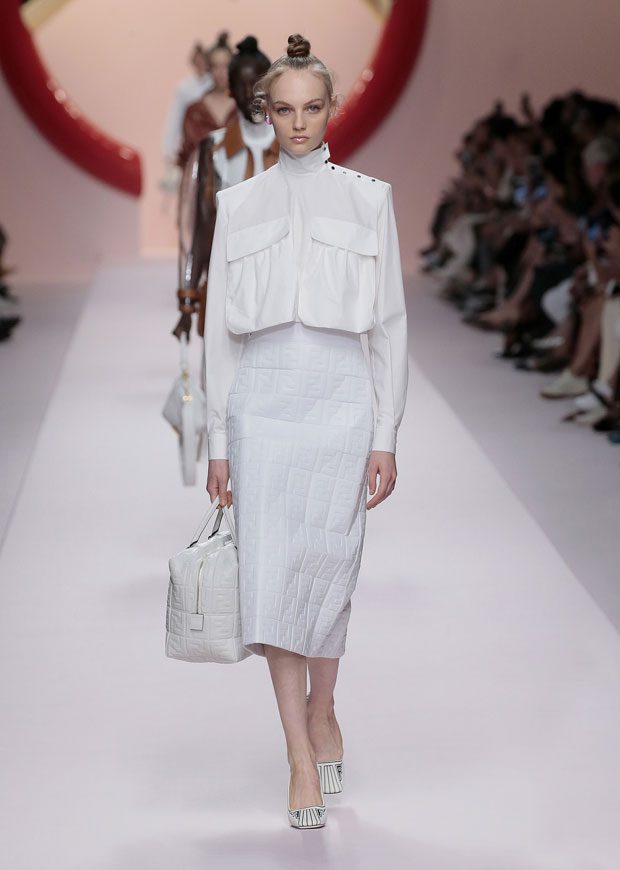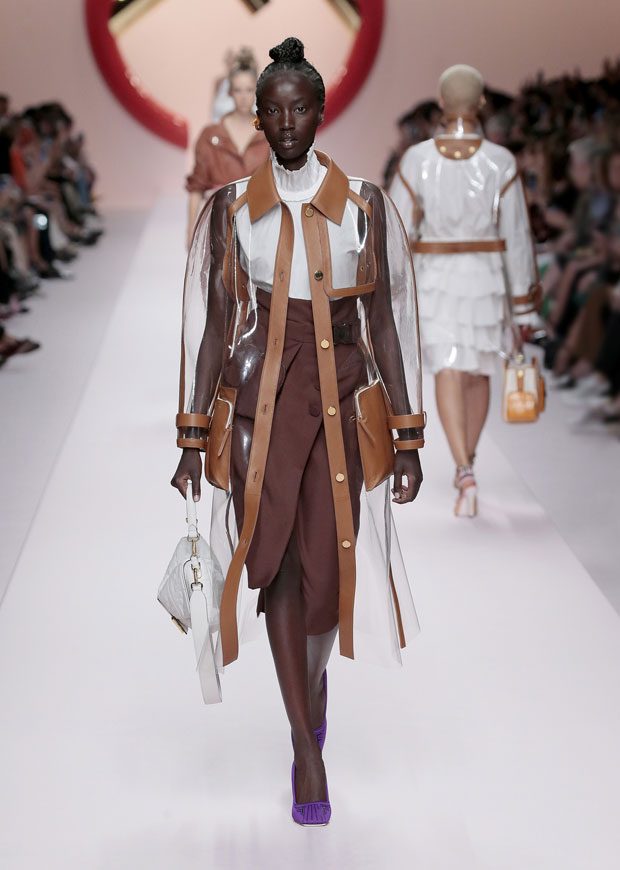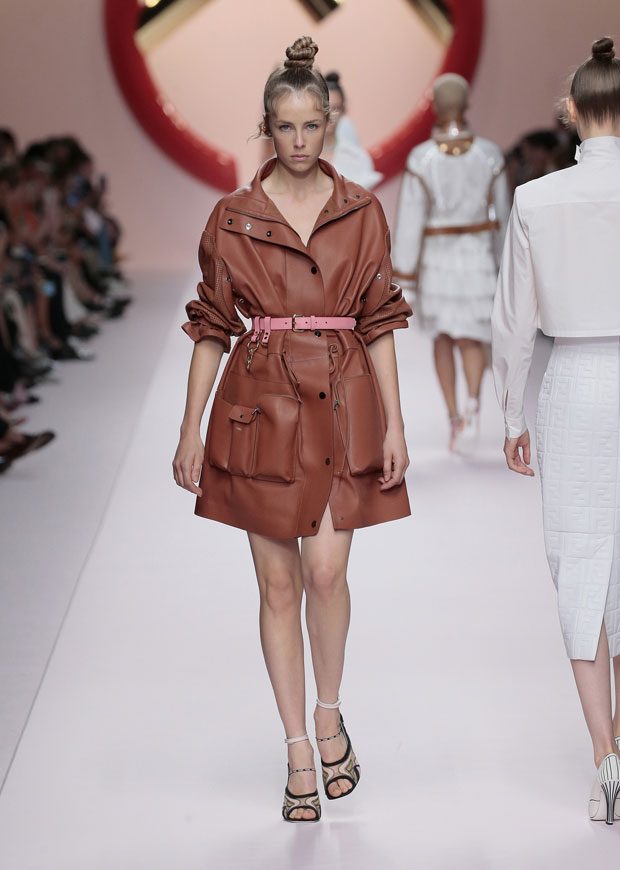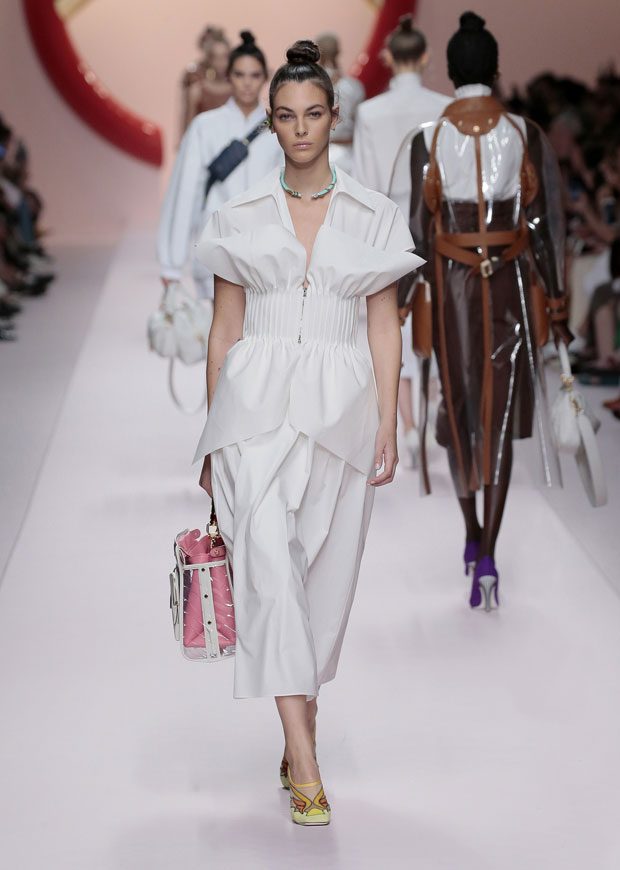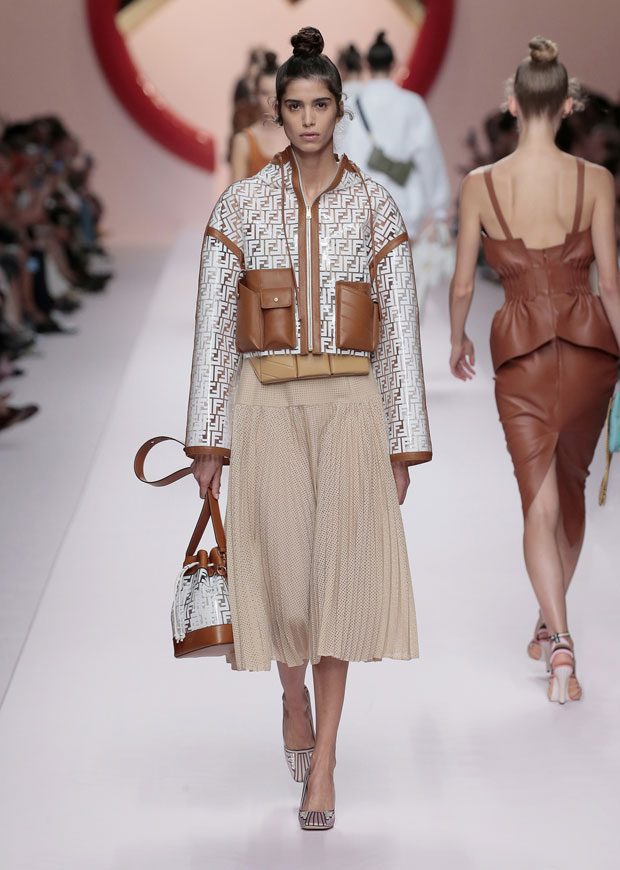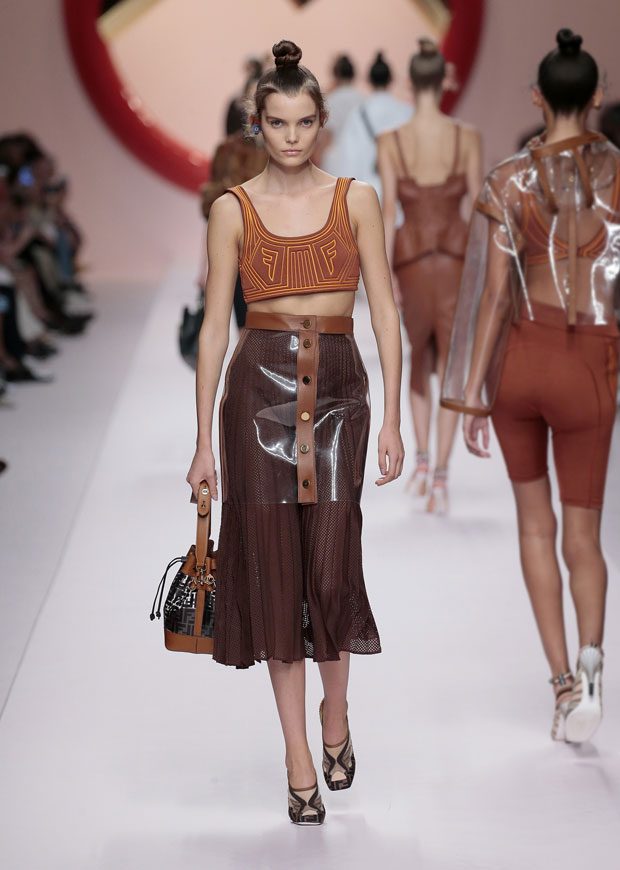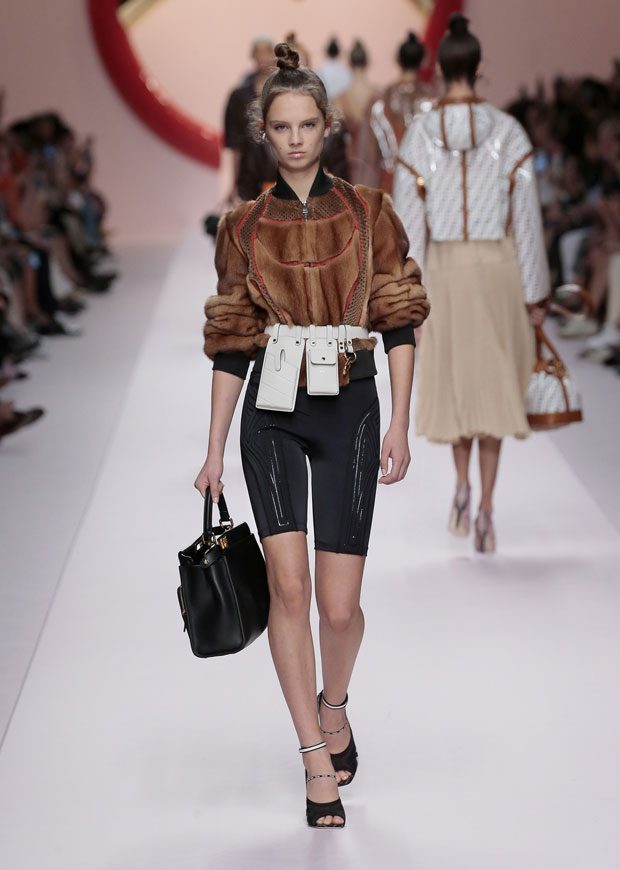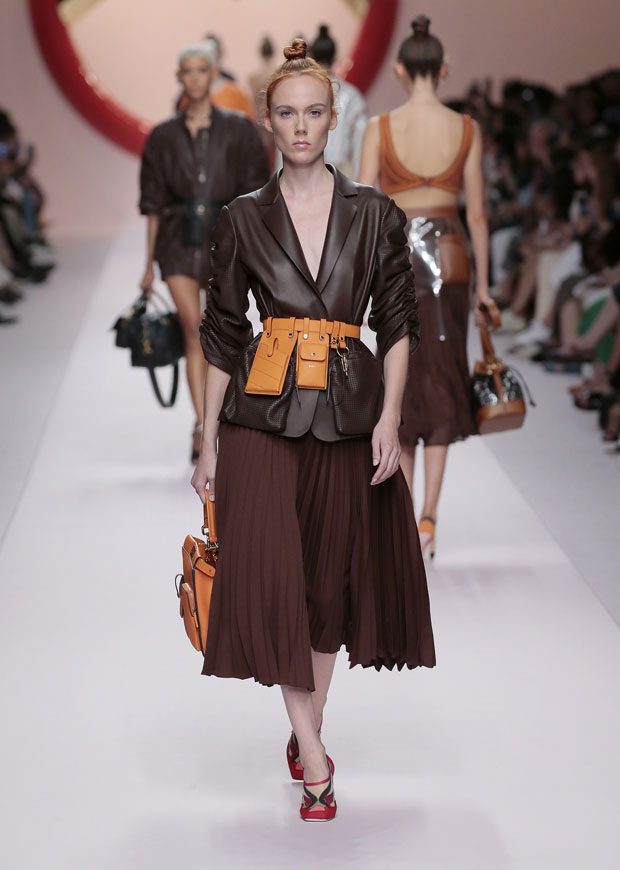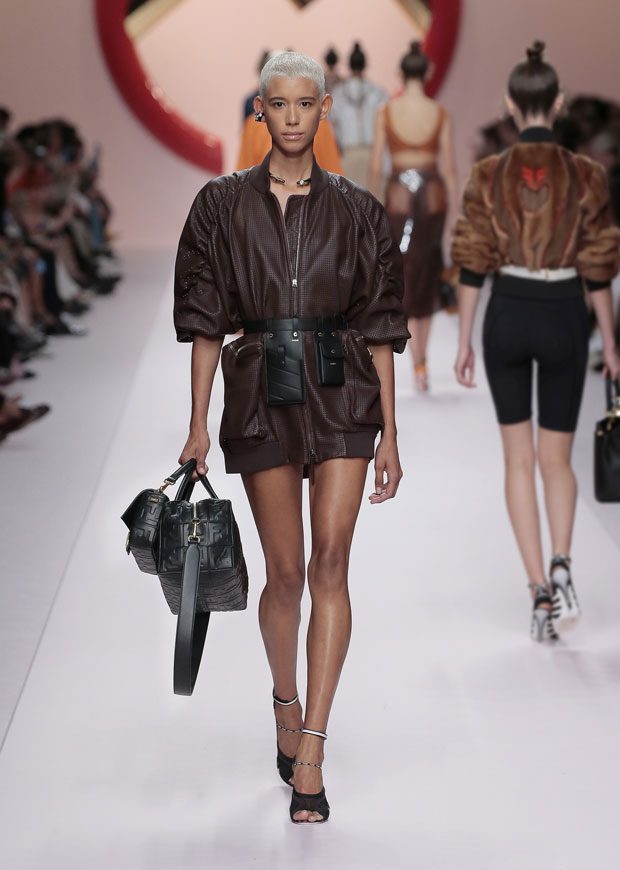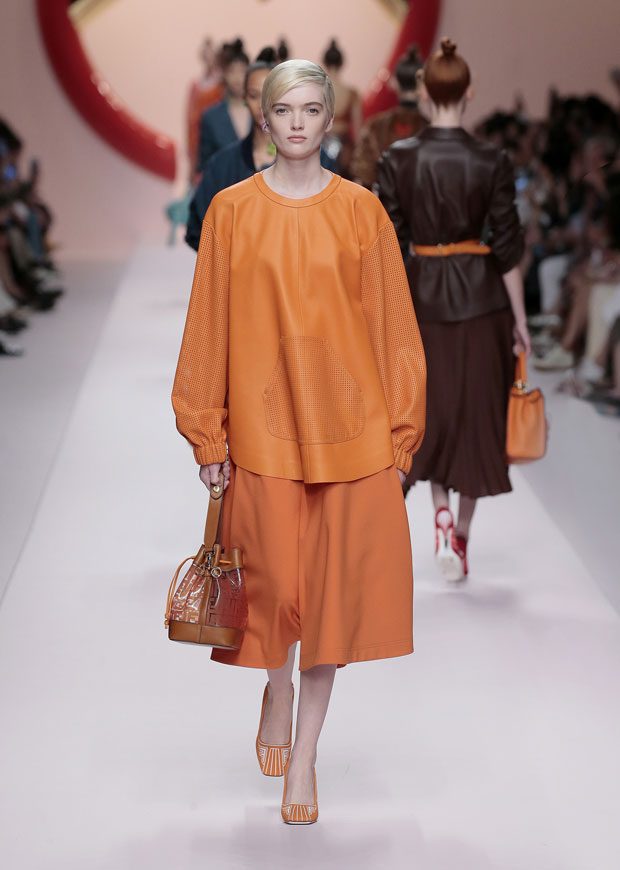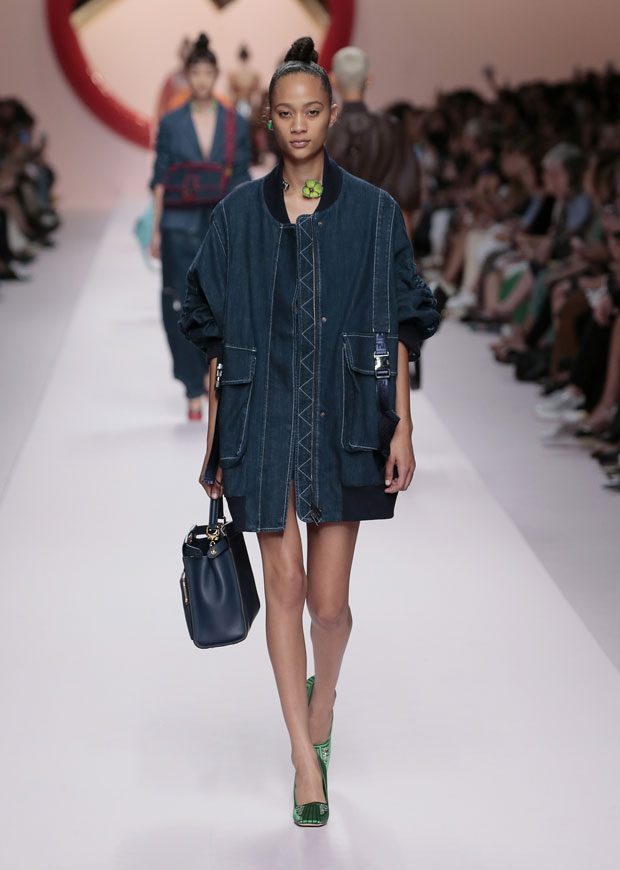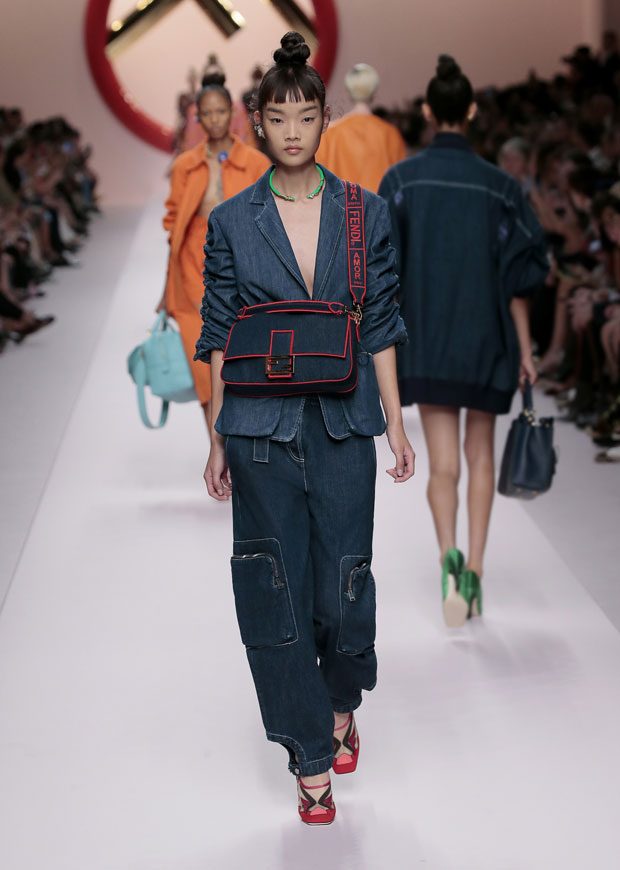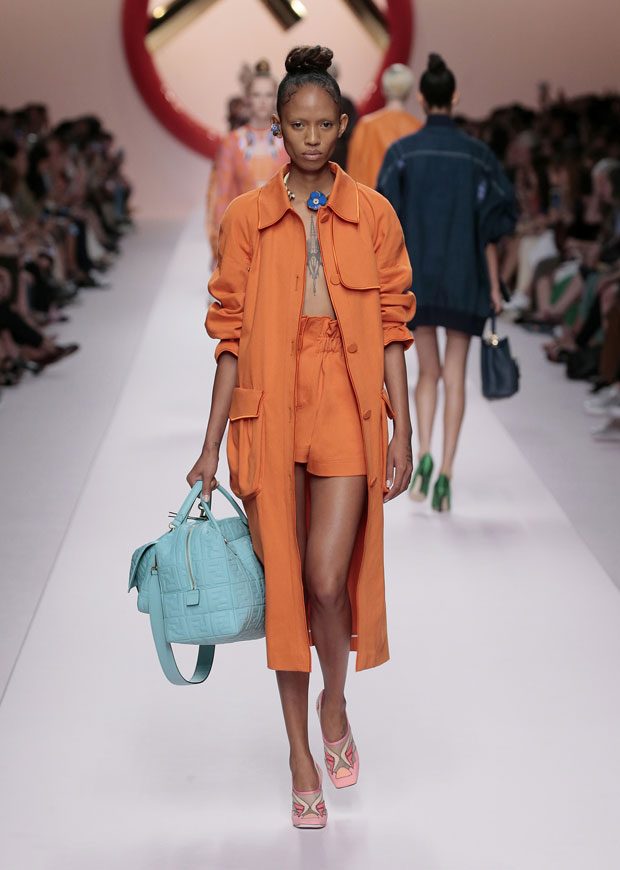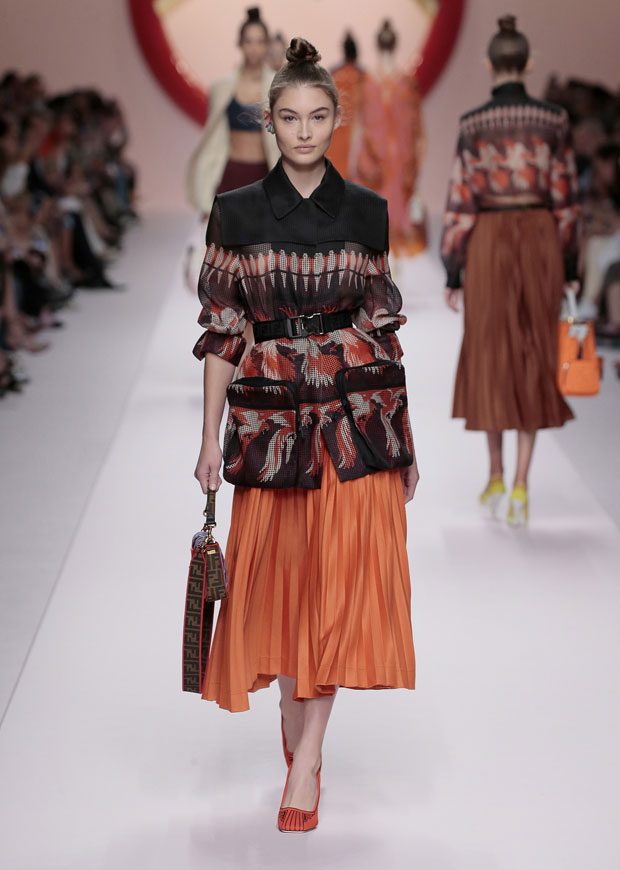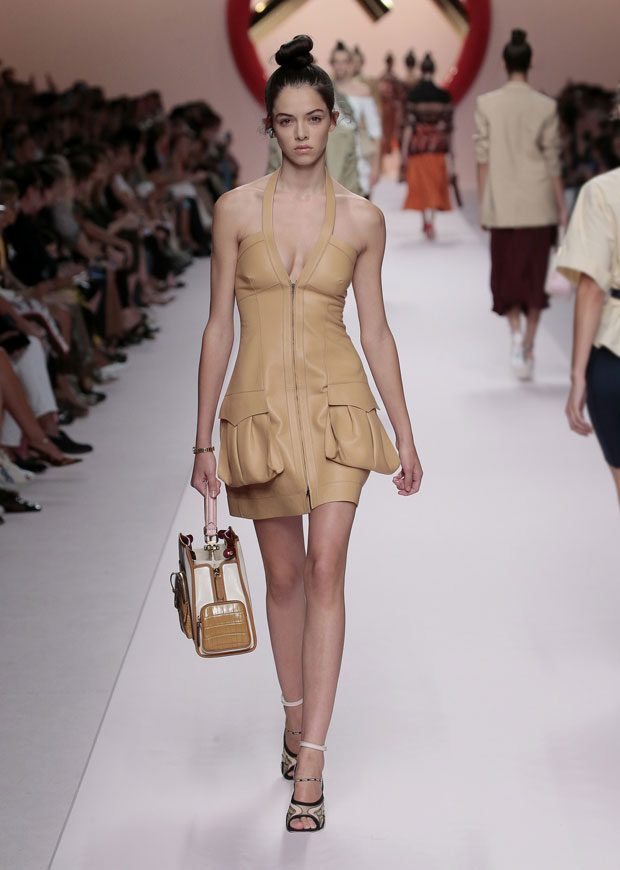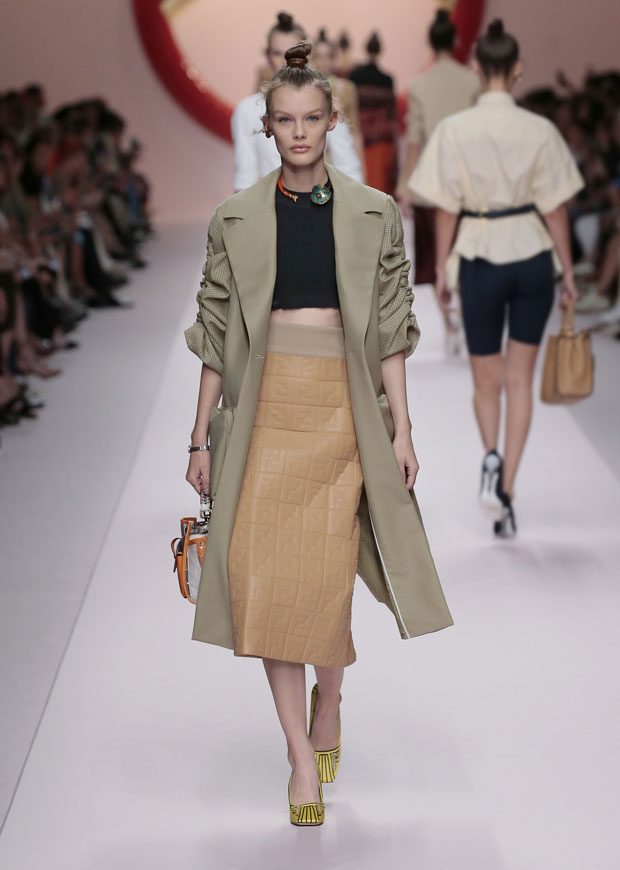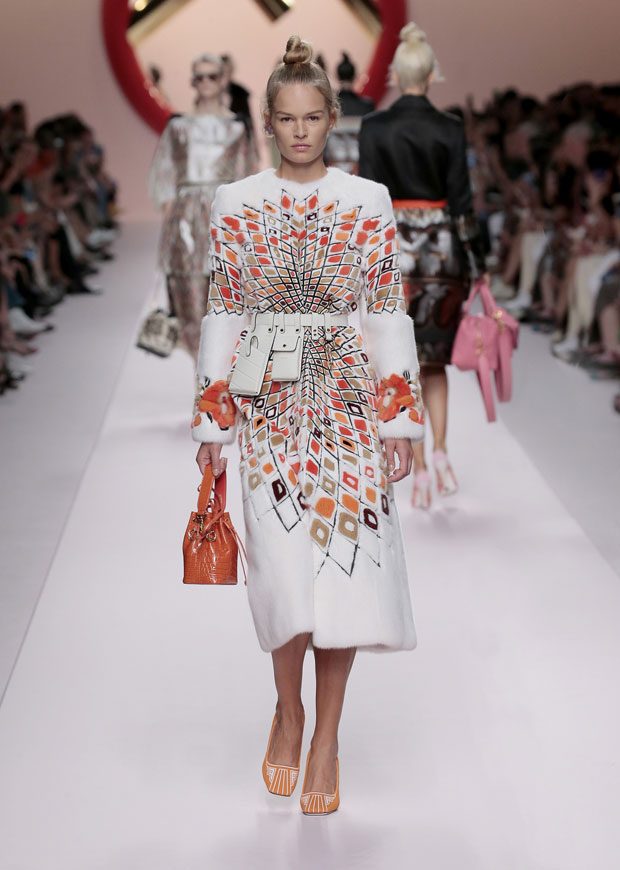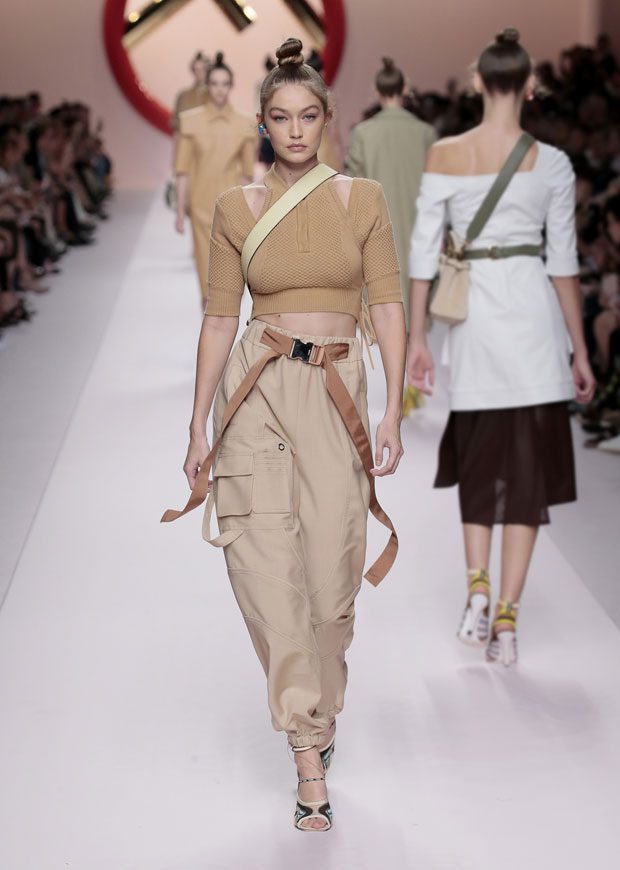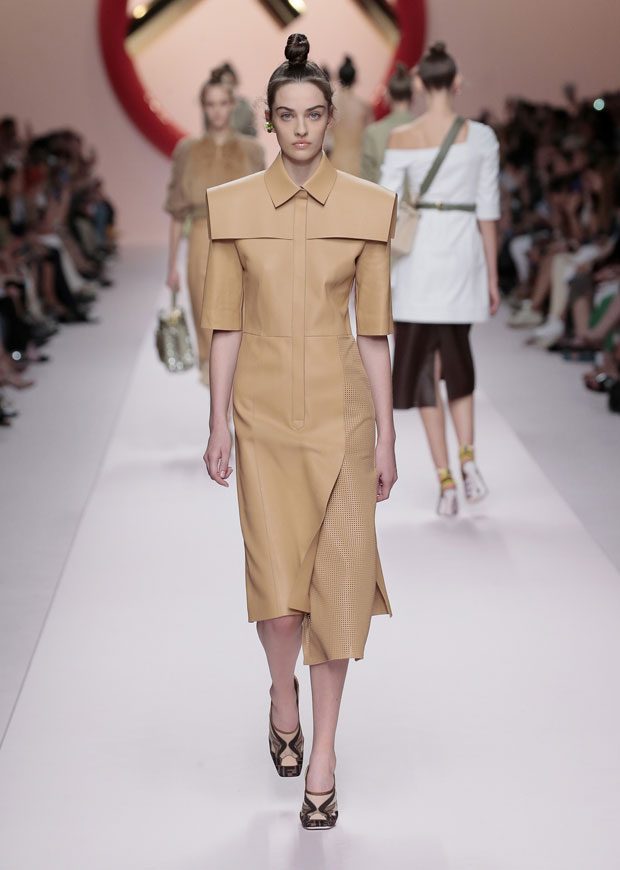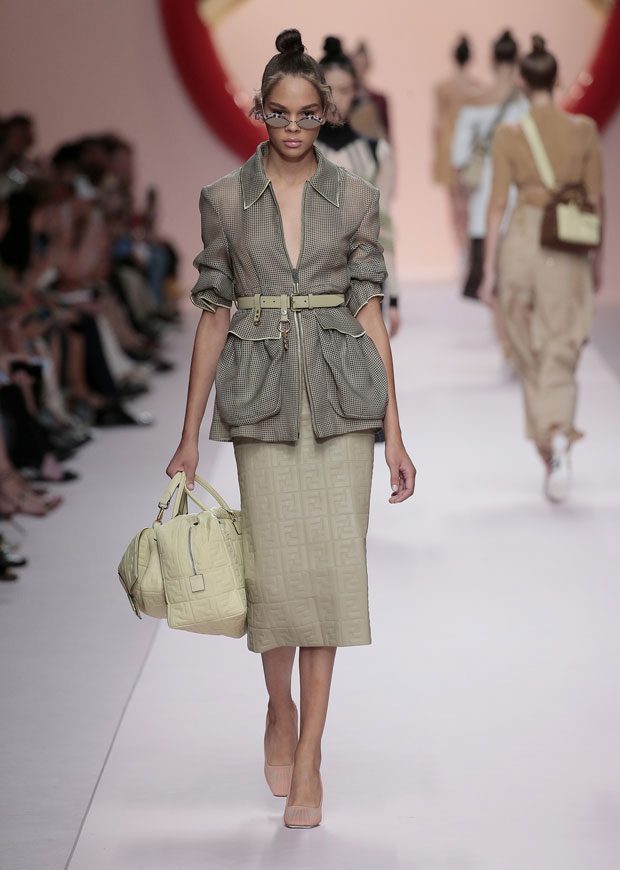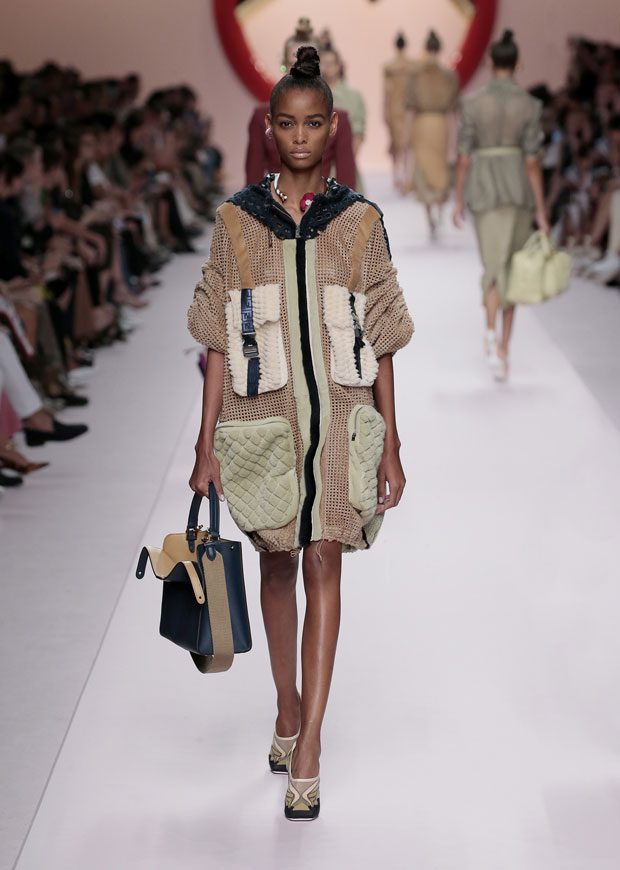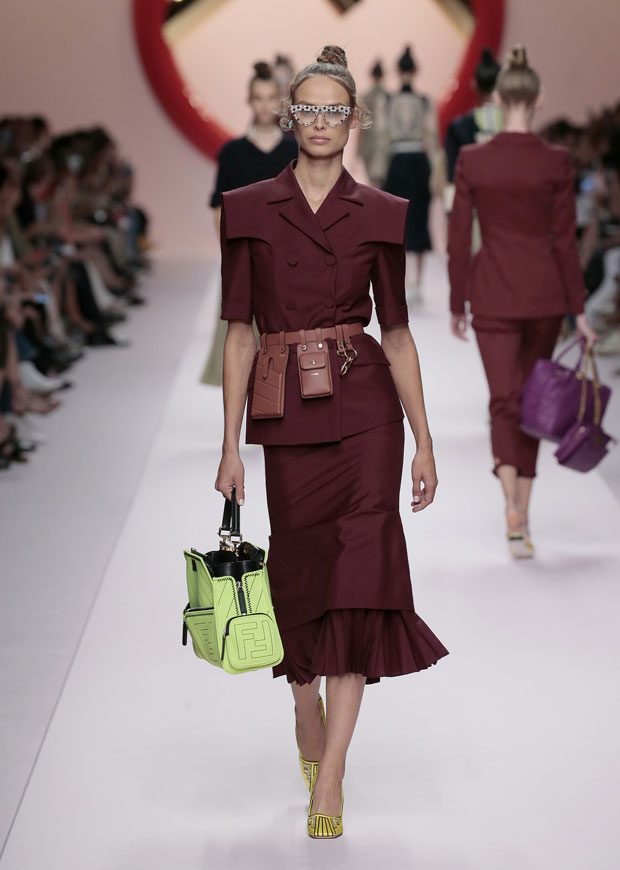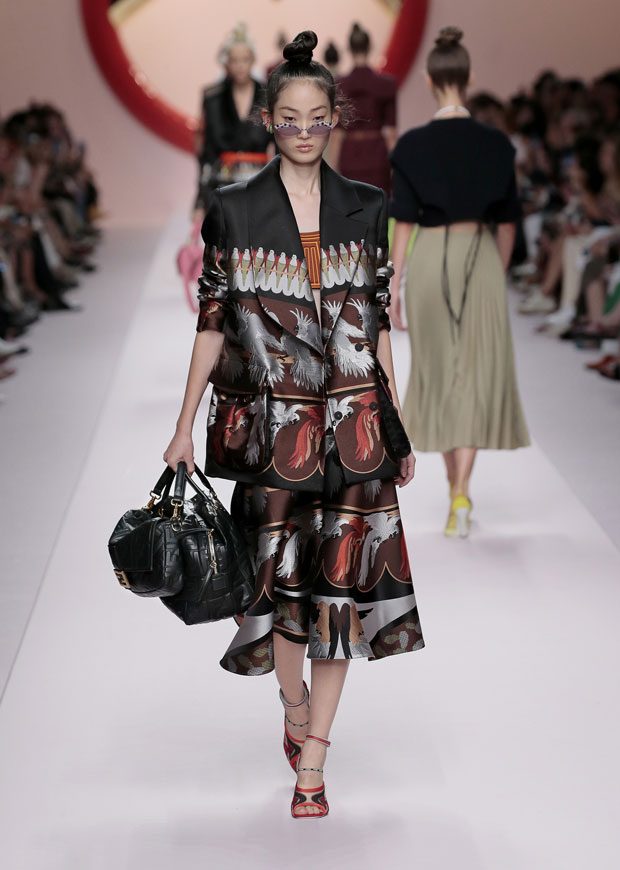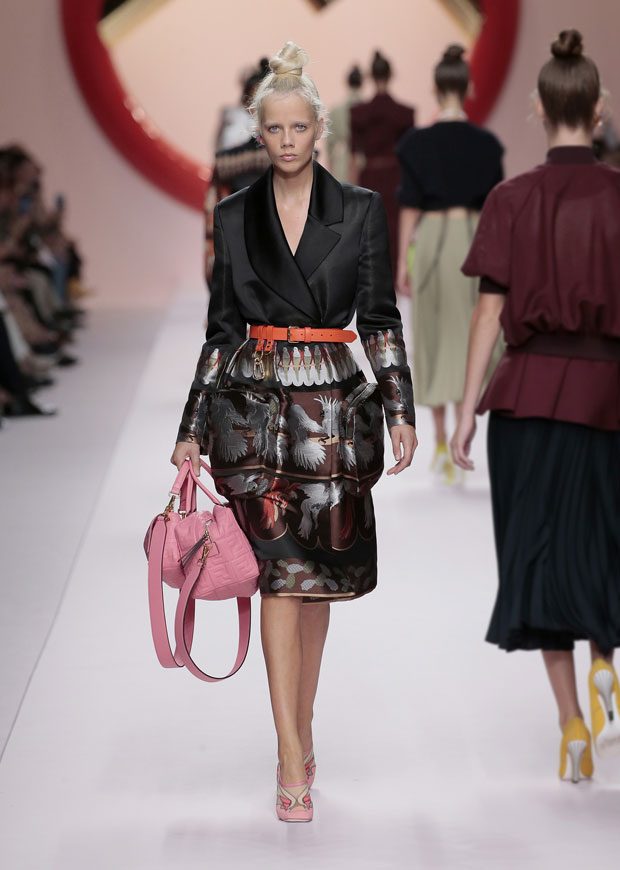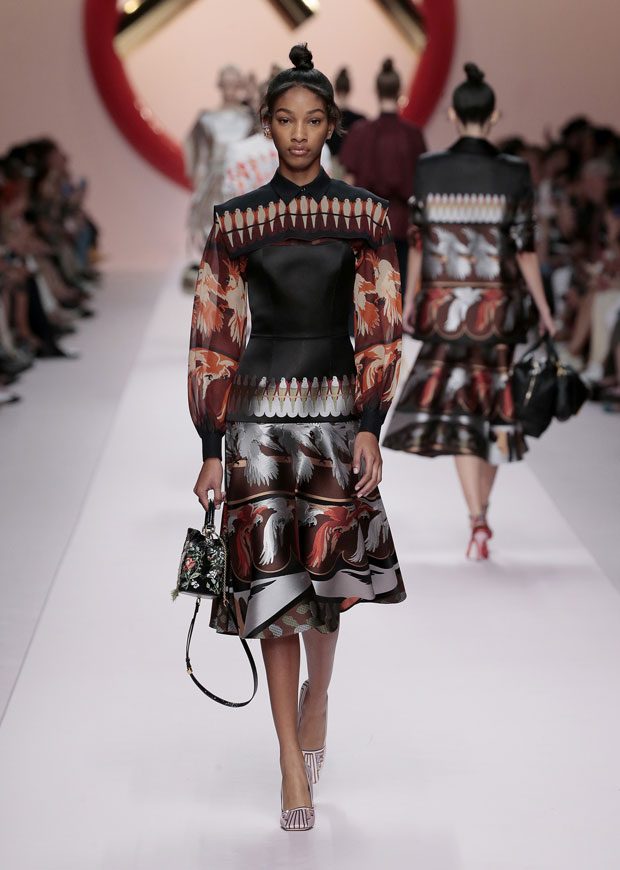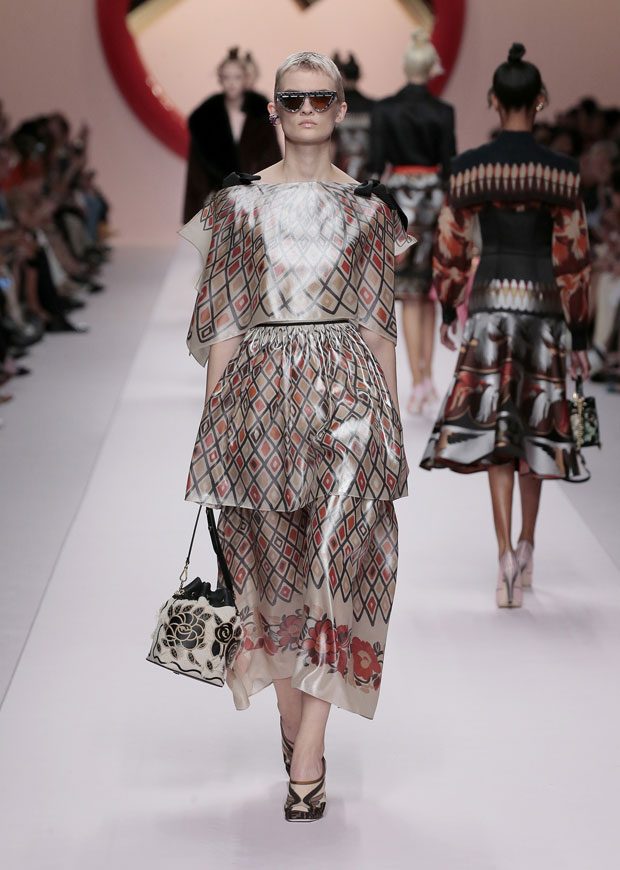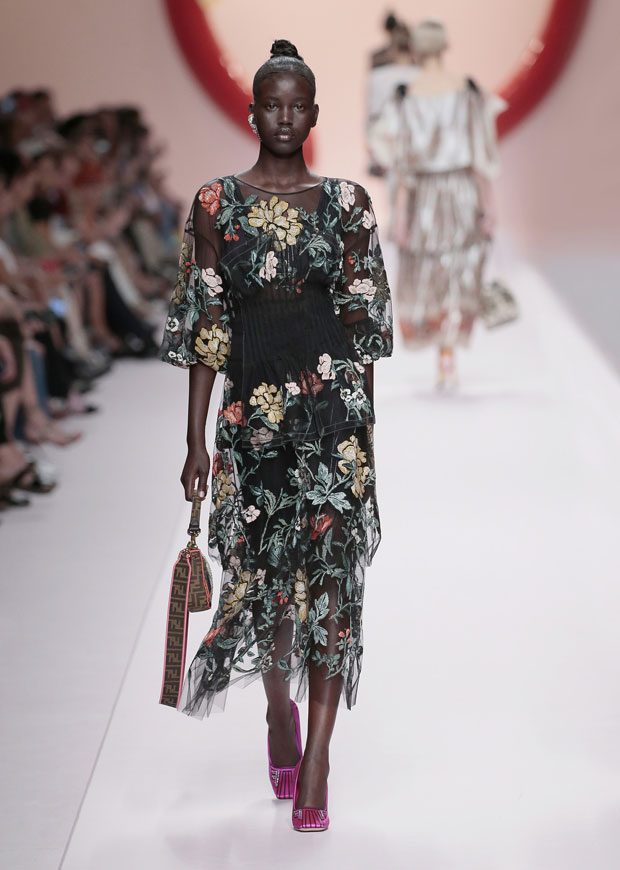 All images courtesy of ©Fendi