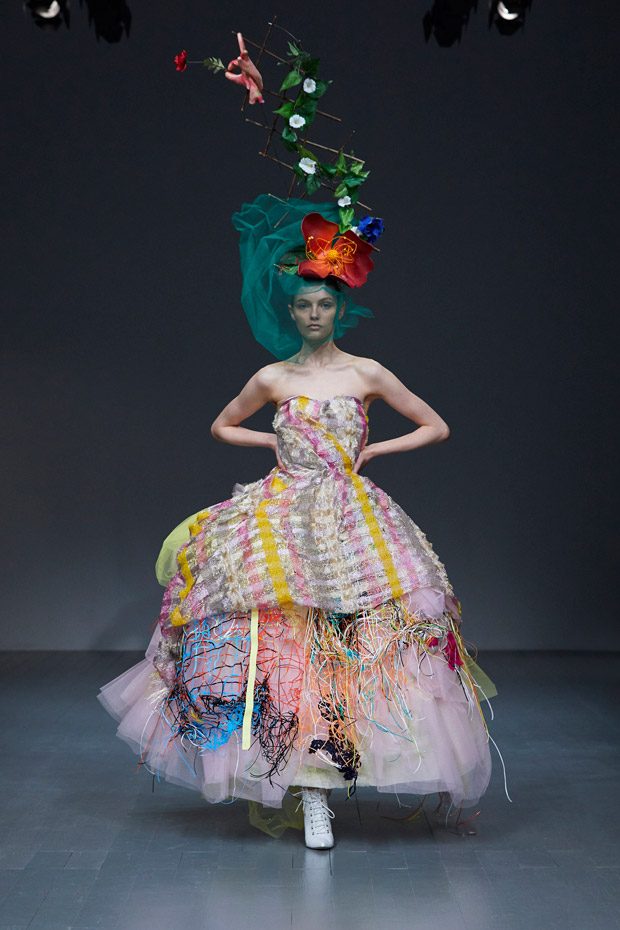 Discover Matty Bovan's Spring Summer 2019 Collection titled Sempiternity (existence within time but infinitely into the future, as opposed to eternity, understood as existence outside time) inspired by the designer's hero – artist and filmmaker Derek Jarman and his quote "I've never believed in reality, because if reality was the way it was served up to us, who would want it?". The collection was presented on Friday September 14th, during the ongoing London Fashion Week.
"For Spring/Summer 2019, the lustrous chaos of Matty Bovan's future-sphere has taken on a dramatic, sinister, explosive new sense of purpose. Like Jarman before him, he has escaped the capital and its often-crippling commercial strictures. He is looking beyond an immediate sightline from the back garden of his suburban Yorkshire home. Much of the screen-printing for the collection was fashioned during the heatwave, left to dry in a place of growth, connected to the environment. His aggressive craftiness has worked hard to broaden the vista. 'Do I love it? Do I hate it? That is always a question I ask myself.'
Bugs, flowers, the remnants of the natural world have appeared, as if by magic into his work. Familiar fabrics rub alongside together, velour, hessian, jersey and knit. Hand-crocheted flowers have been attached to outsized crinolines with multi-coloured plastic cable-ties. Warm, fuzzy yarns have cellophane treated through them. One print, he describes as '80s child's bedspread.' The Matrix is invoked everywhere. There is primitive art, a nod to hieroglyphics, the buffalo and the bison, the first recorded imagery. Boilersuits and bra tops, gardening gloves and basques, denim waistcoats with fascinating incidental detailing overloaded. Colour on top of colour, jewelling, fabric of the earth the colour of an orange tempest sky. The singular recurring phrase 'Infinite Void', most notably daubed on a denim apron, the centrepiece of a deconstructed gown. Plastic has been warped and heat-sealed to disquieting, trippy effect. Ideas, ideas, ideas. 'This is richer work than I've ever done,' he says, 'still testing the limits of taste.'"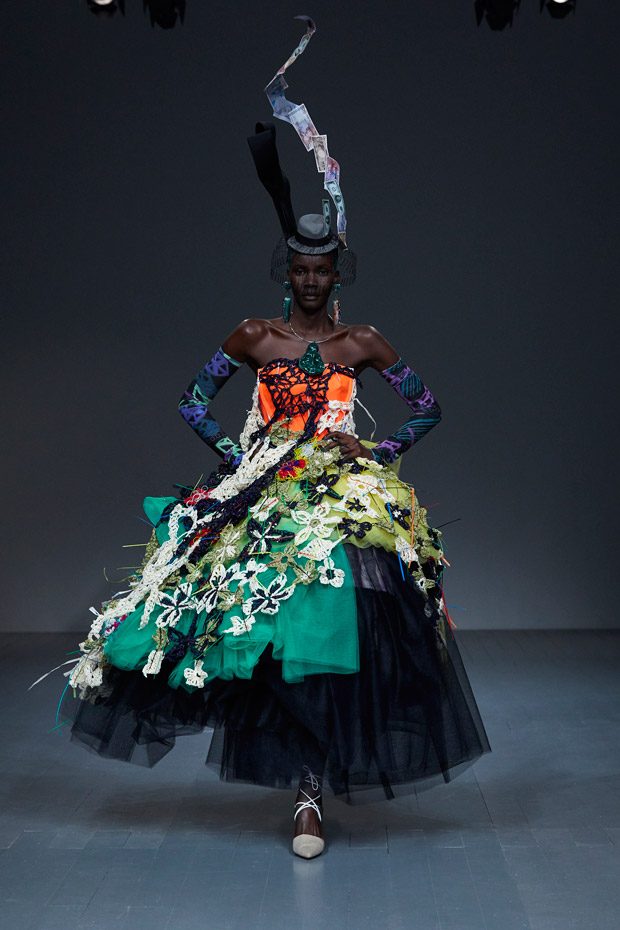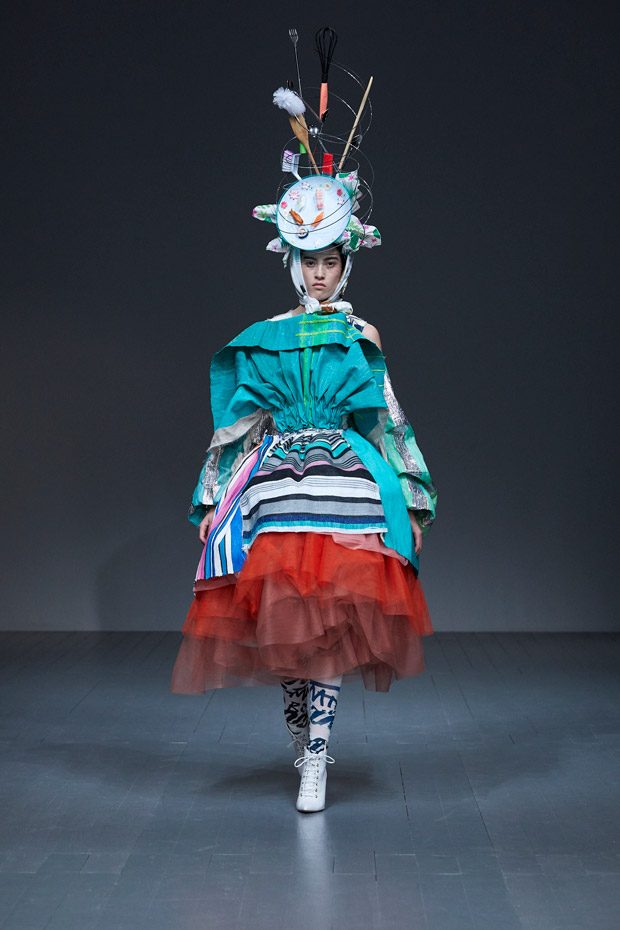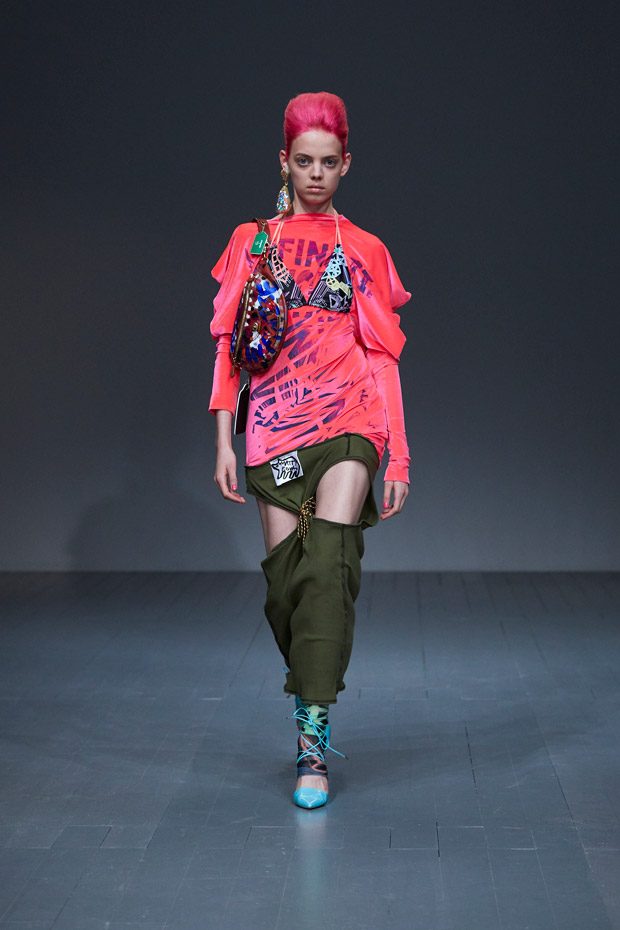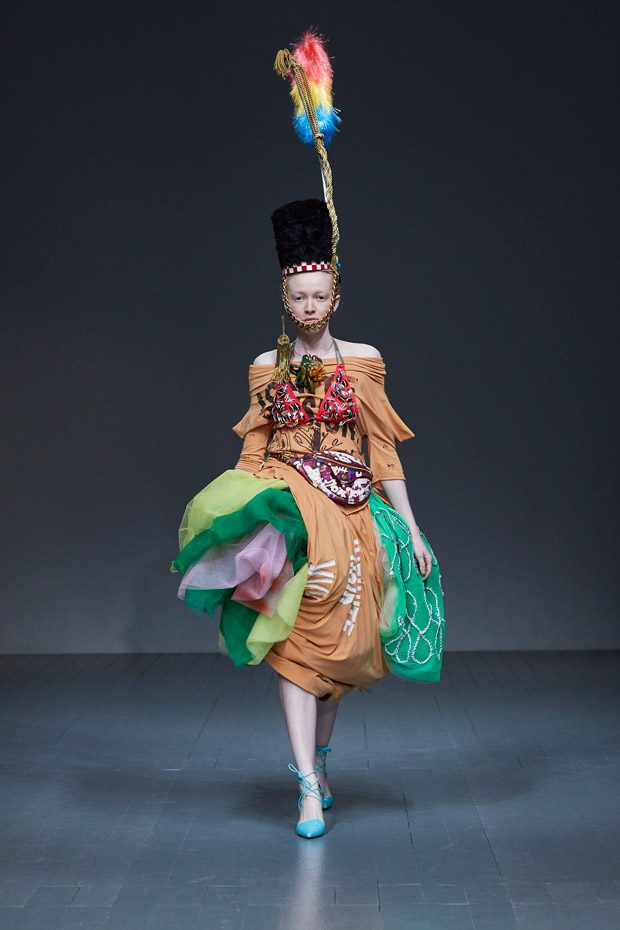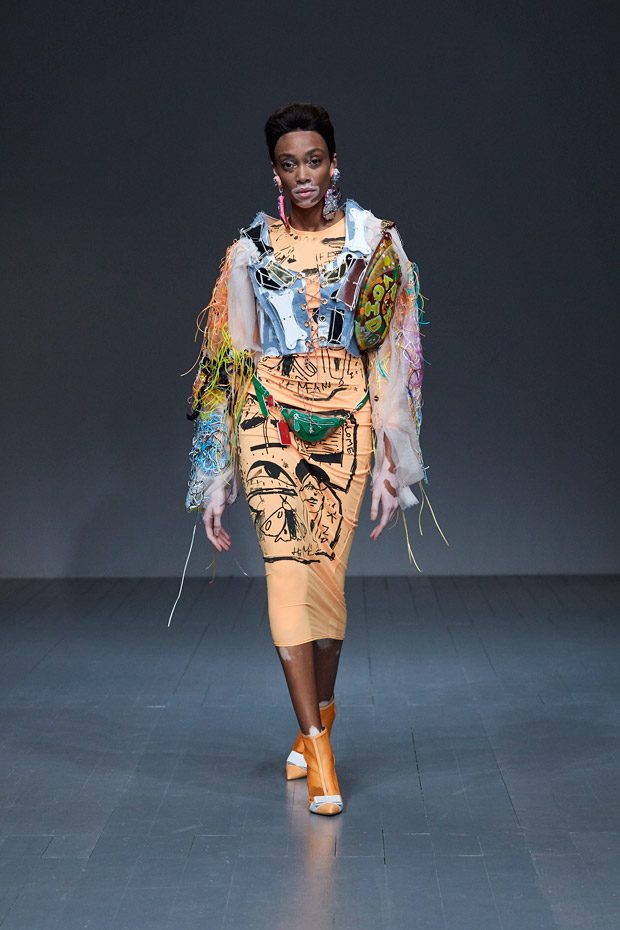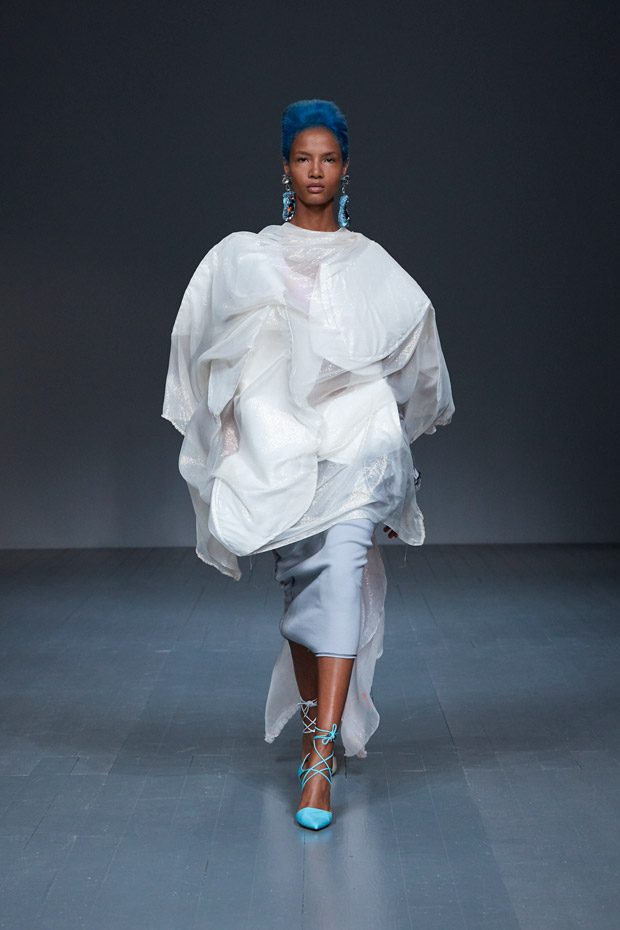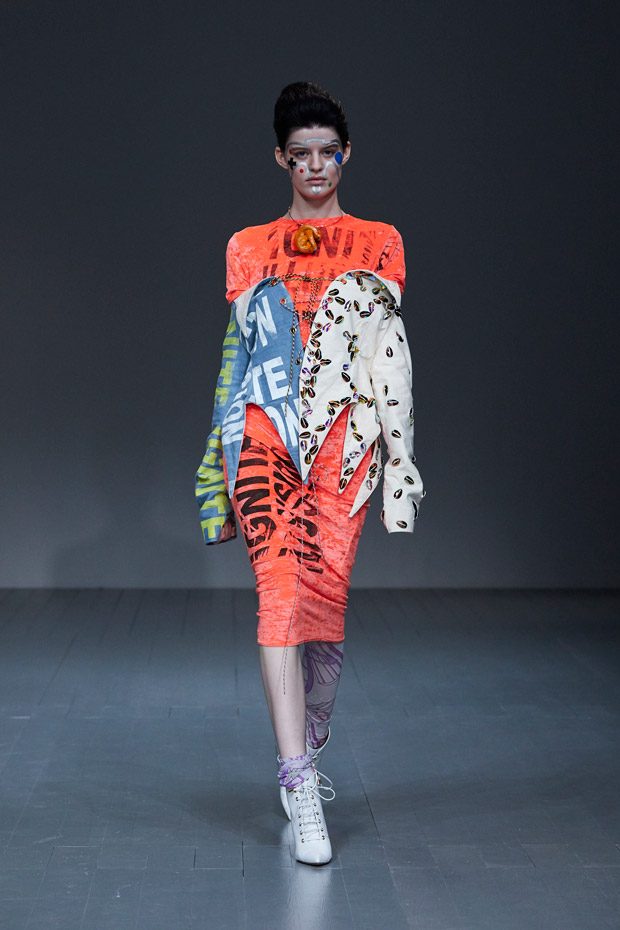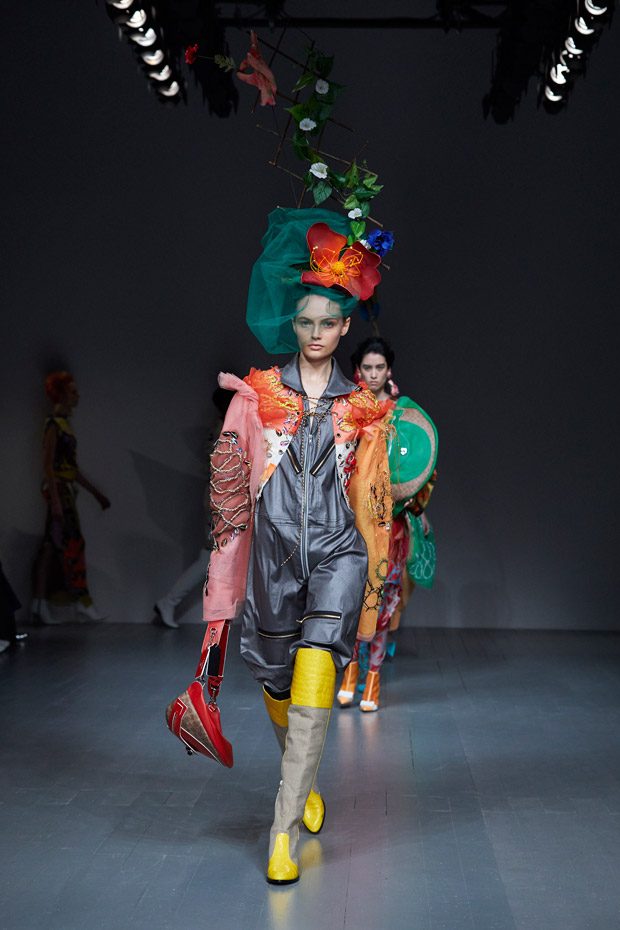 Photographed by Shaun James Cox.
We love hearing from you, connect with us on Twitter, Instagram and Facebook.