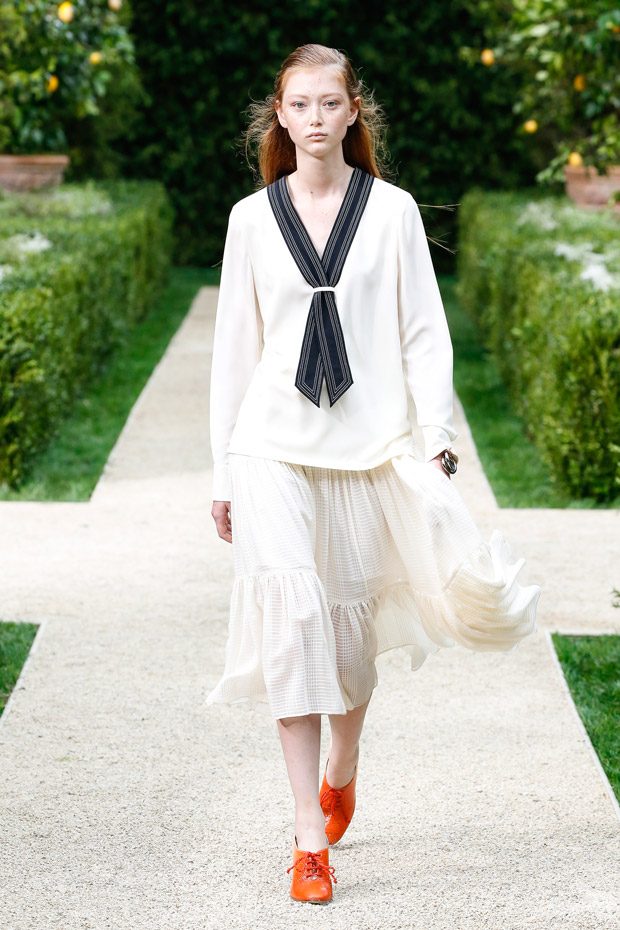 Discover Tory Burch's Spring Summer 2019 Collection, inspired by the designer's parents adventures and trips reflected through the unique details such as silhouettes with a bohemian ease, balancing volume and tailoring, needlepoint and camera bags, and well-worn hats and woven shoes. American fashion designer presented her latest collection at the Arthur Ross Terrace and Garden of the Cooper Hewitt Smithsonian Design Museum during the recently finished New York Fashion Week.
"A textural mix—from delicate lace and crisp poplin to raffia and flocked organza—speaks to the brand's eclecticism and bohemian spirit. Handwoven leather pieces nod to the collection's craftsmanship while Moroccan-inspired fabrics underscore the brand's global influences. Embroidered scalloped edging adds an artisanal element to ladylike dresses, and shiny gold coins on easy tunics reference Reva's collection of vintage coin jewelry.
Easy, billowy shapes balance tailored pieces and crisp shirting, based on Buddy's penchant for custom, made-to-measure shirts. Unexpected layering adds to the sense of casual, traveled glamour.
Reva's collection of vintage scarves provided the inspiration for an exotic bird print. Preppy, nautical striping pays homage to the pair's time at sea while the graphic Gemini Link pattern celebrates their duality."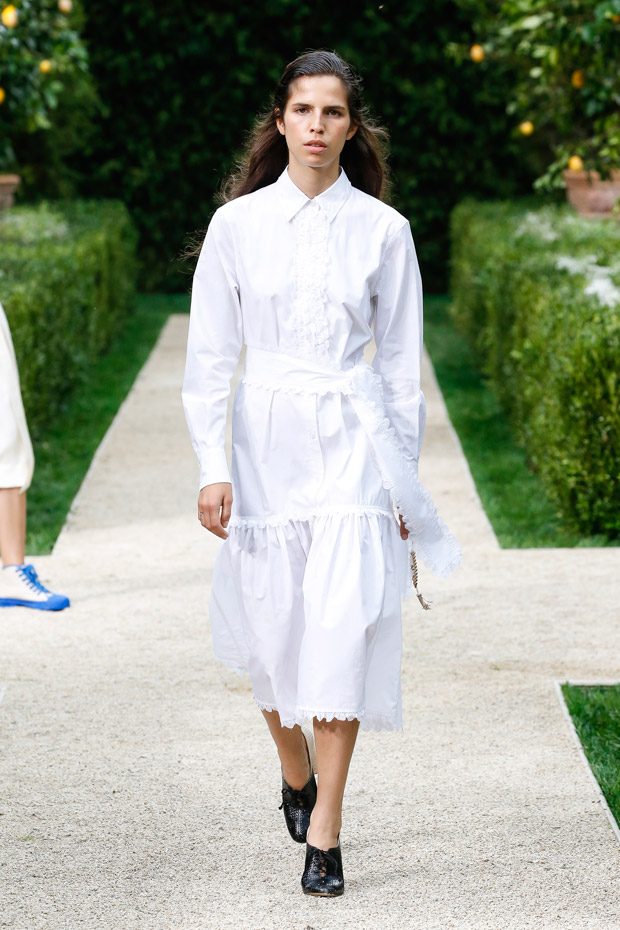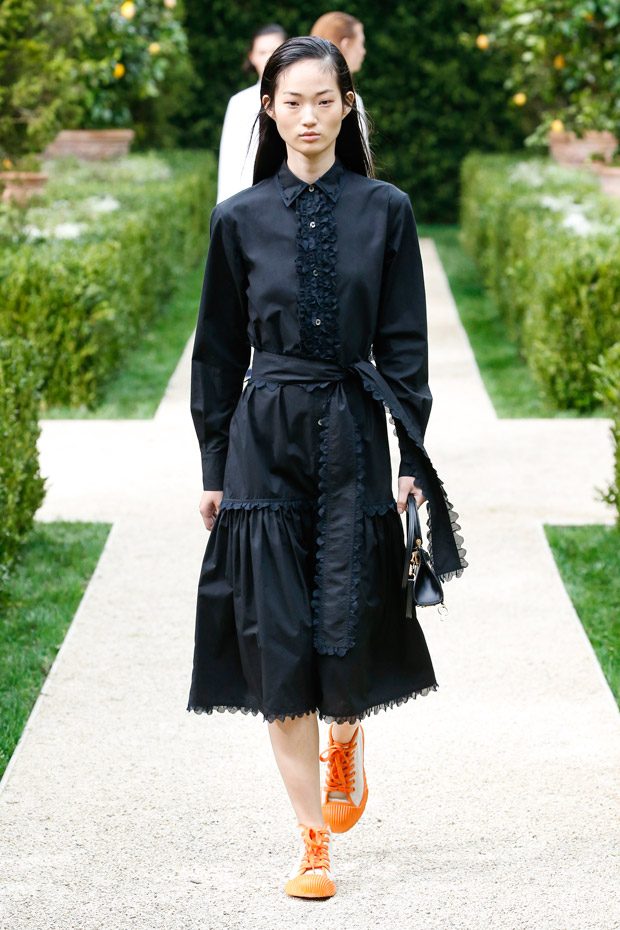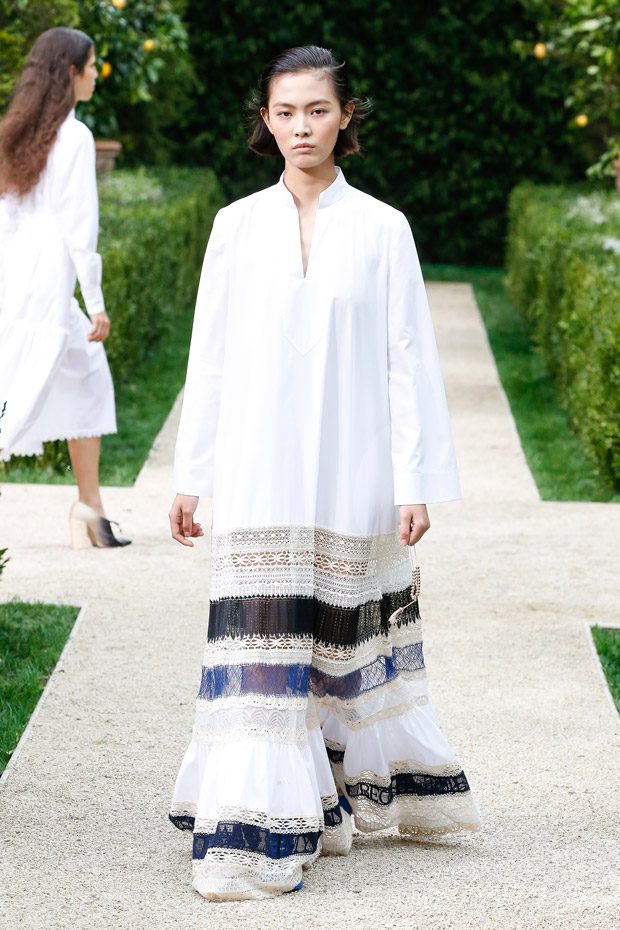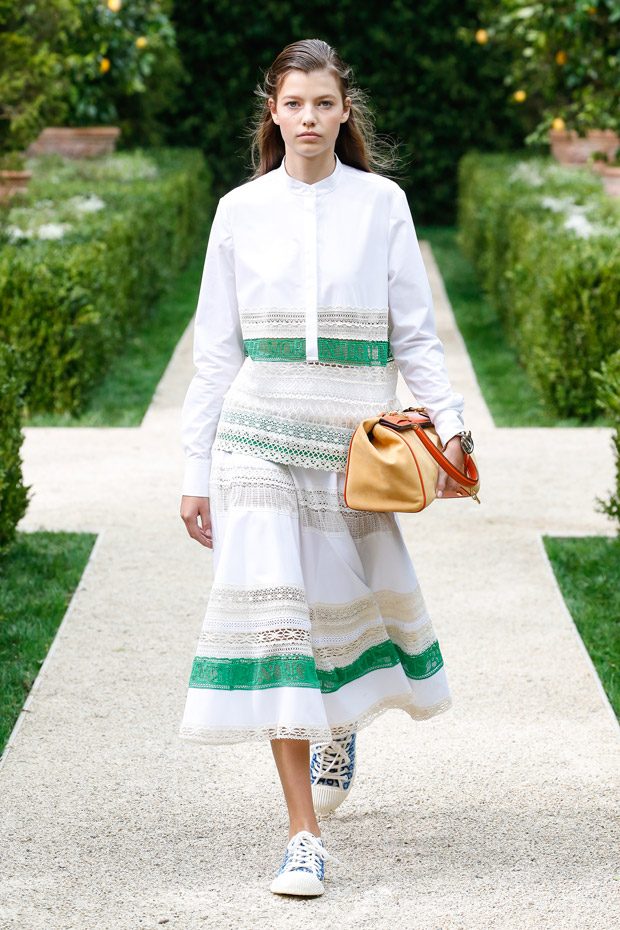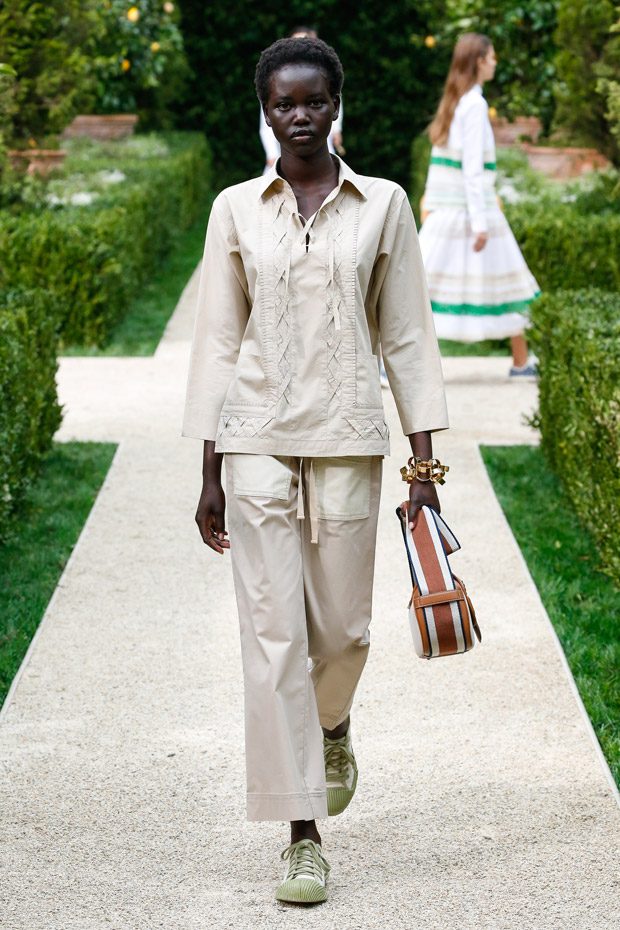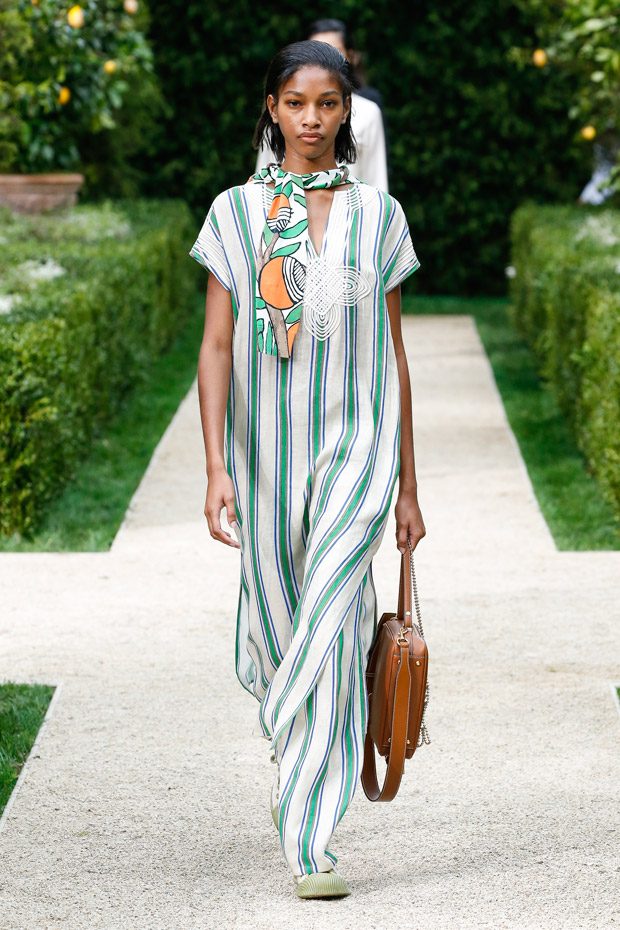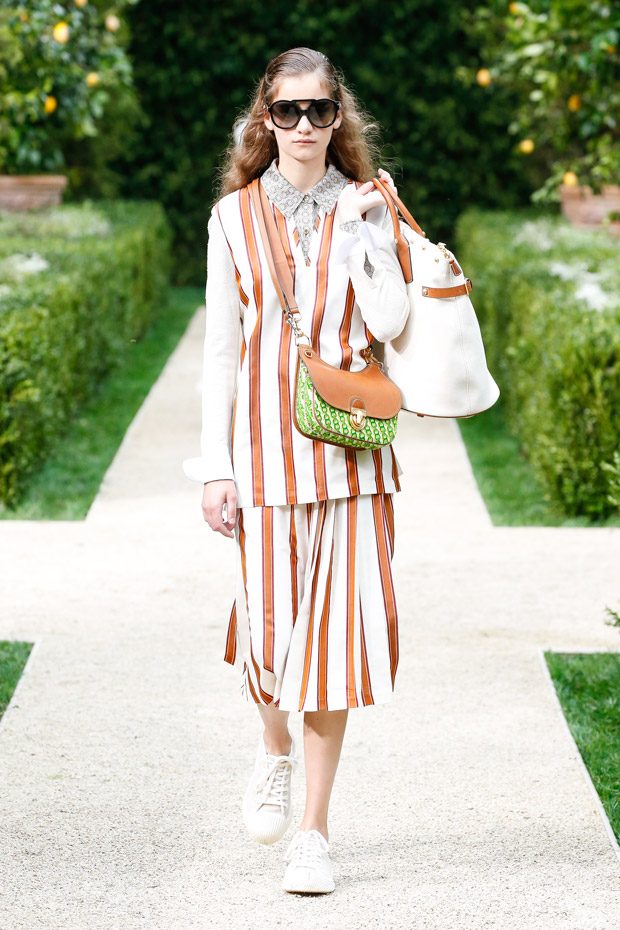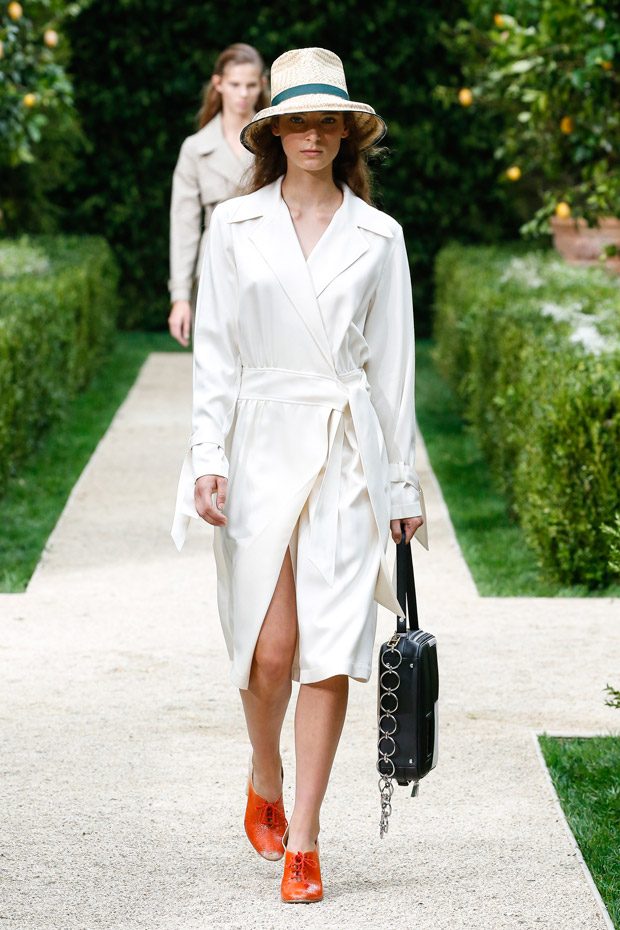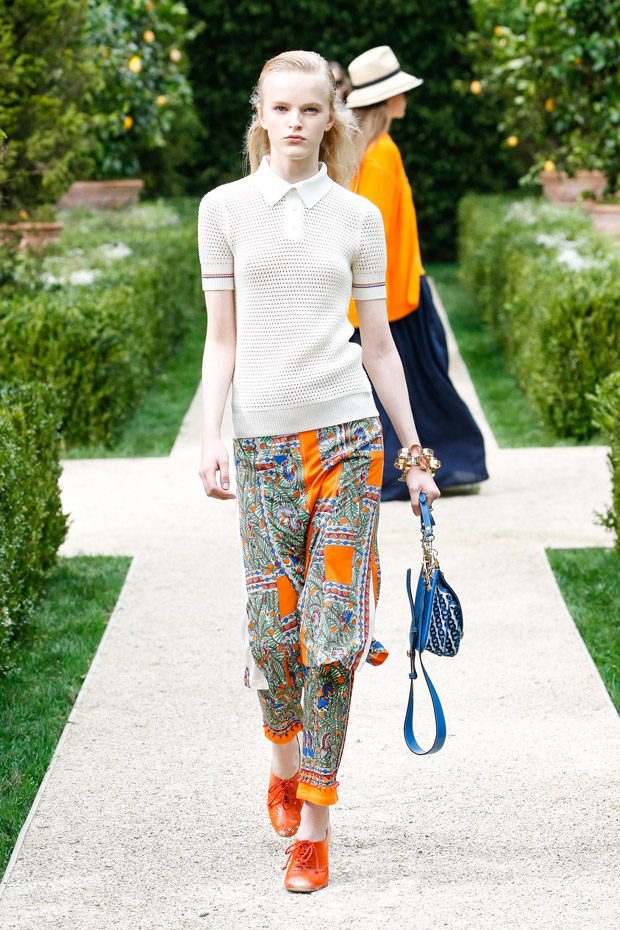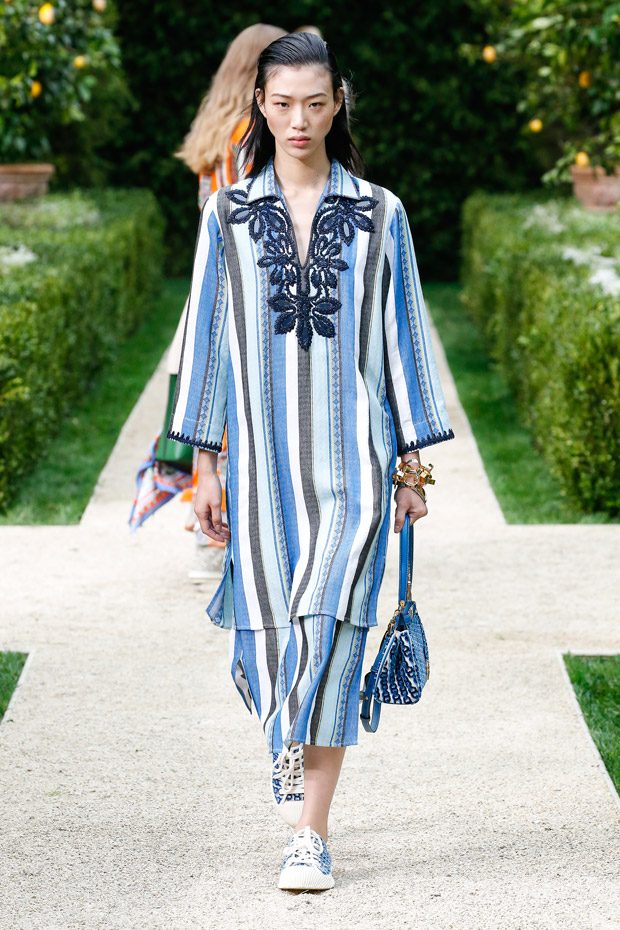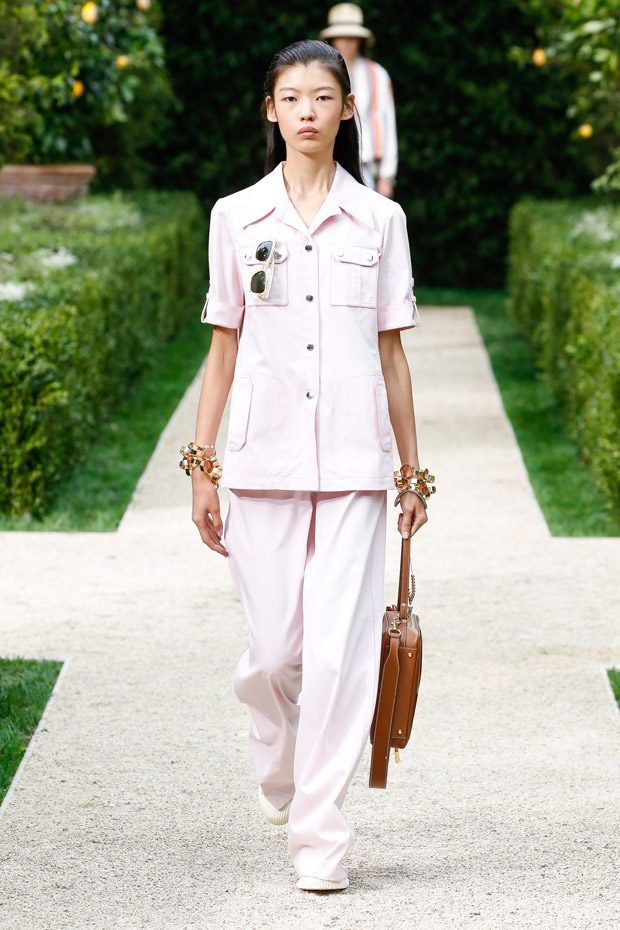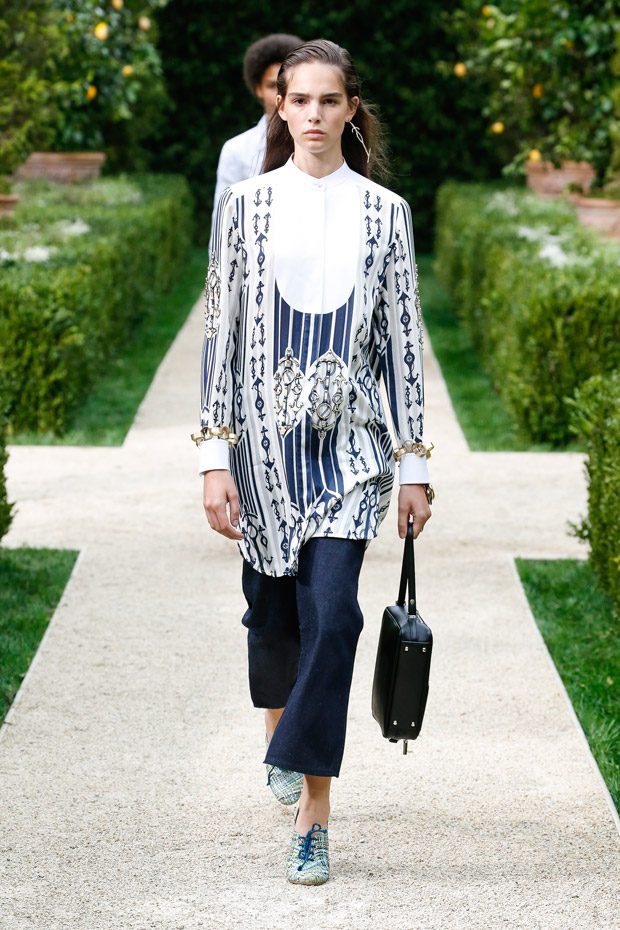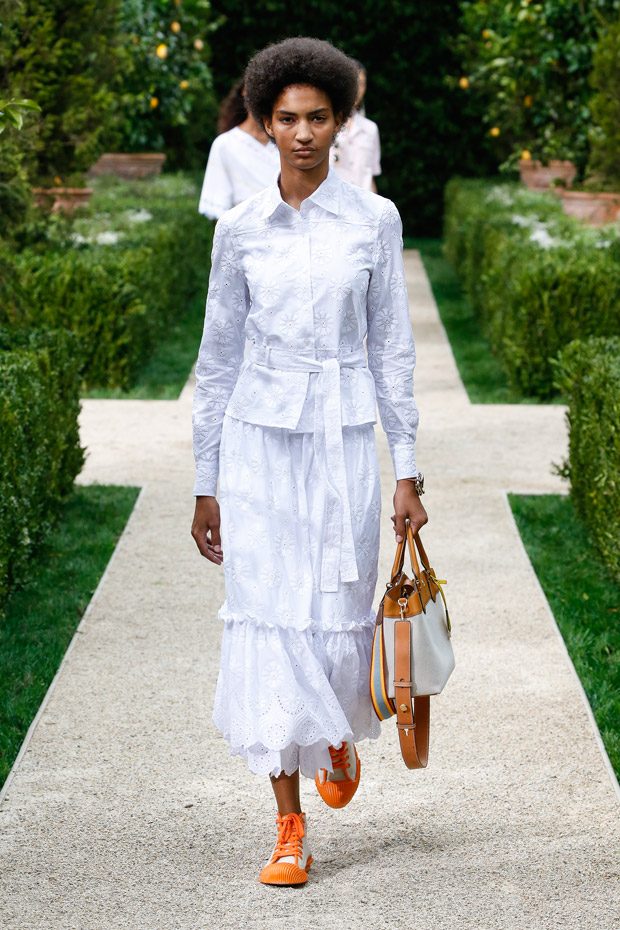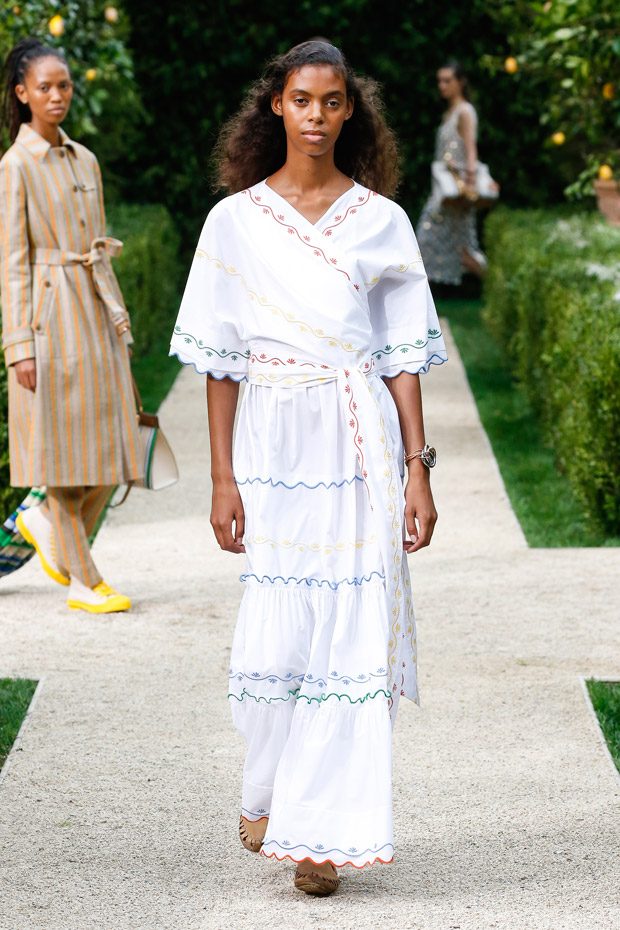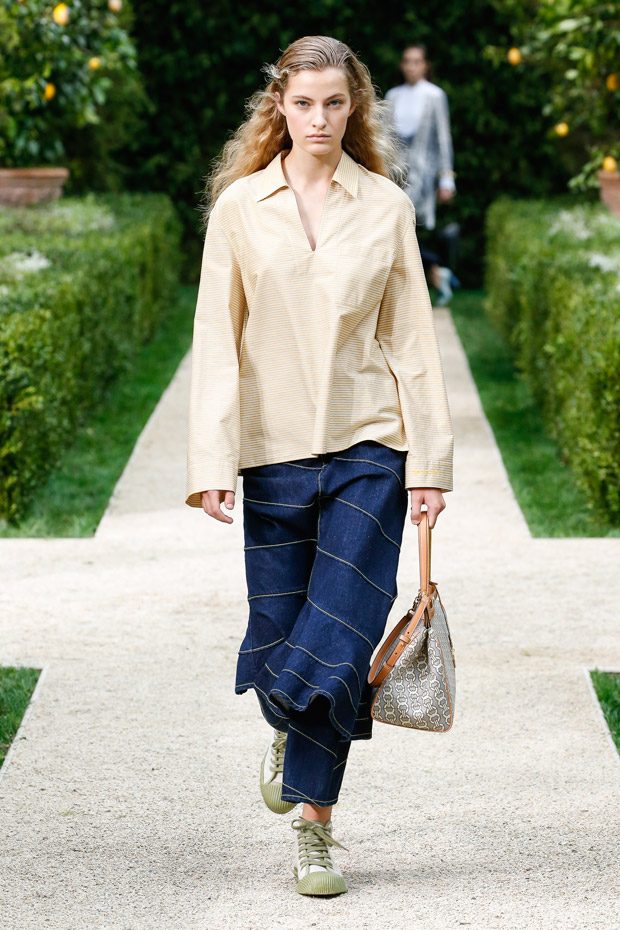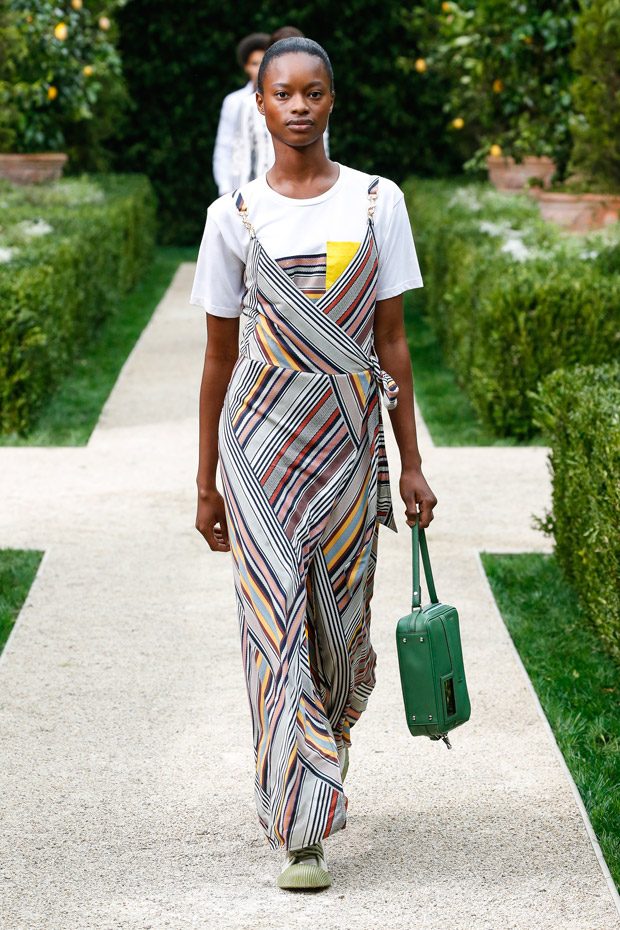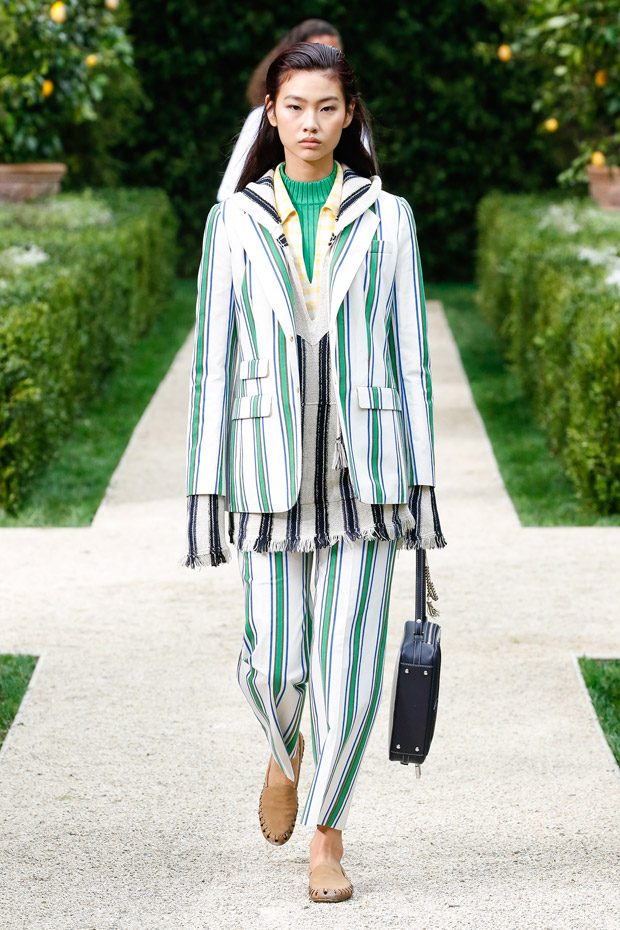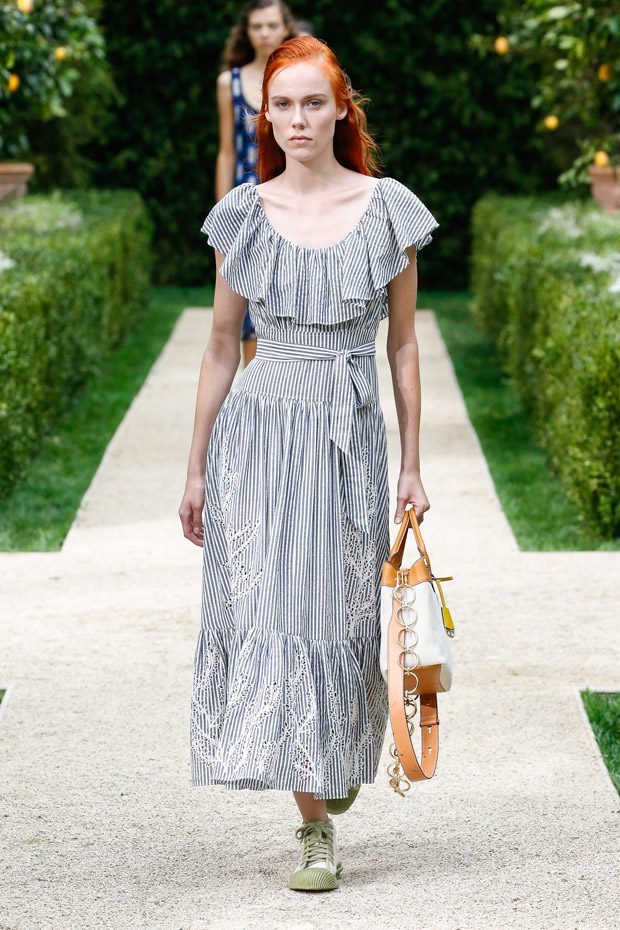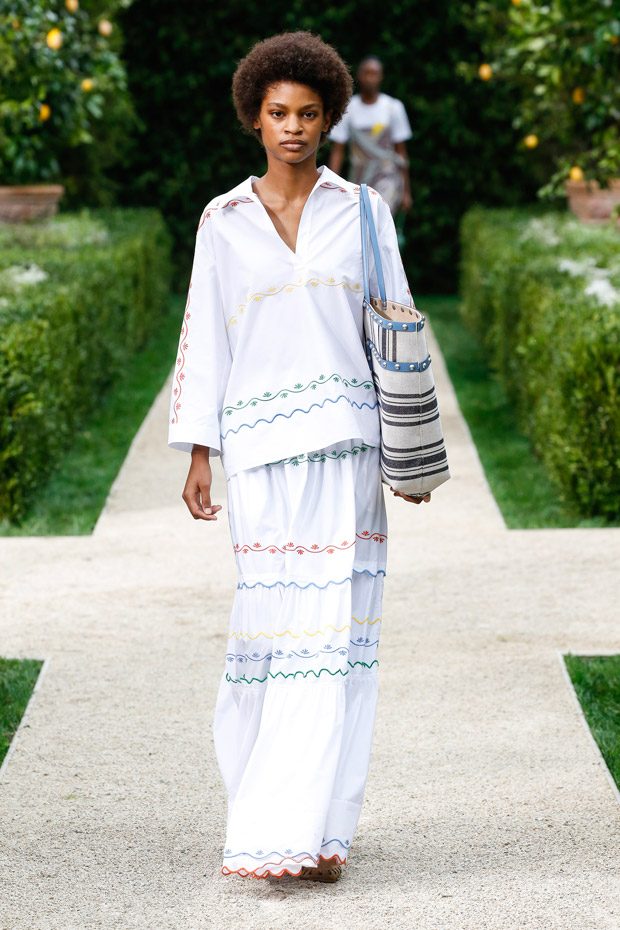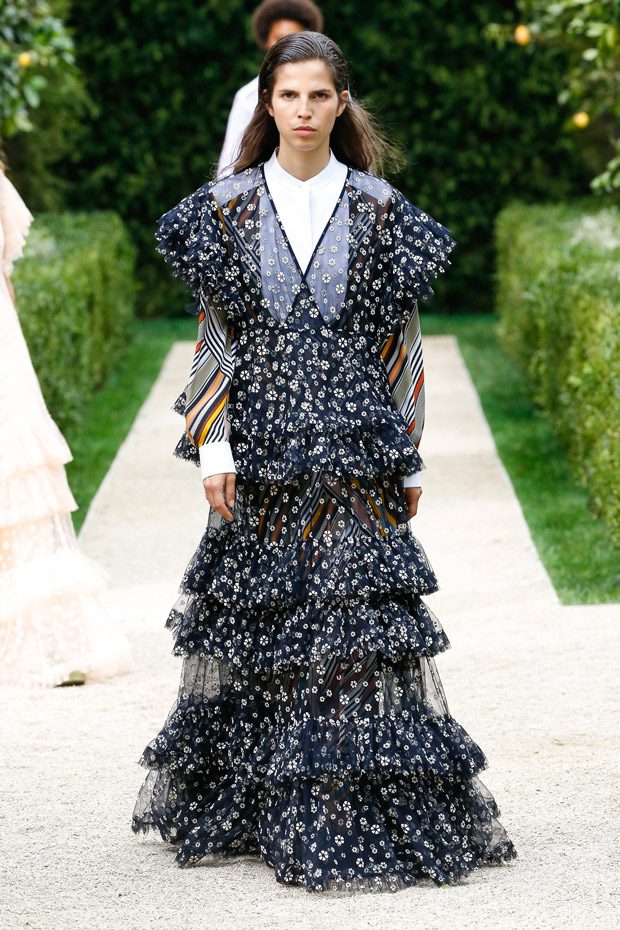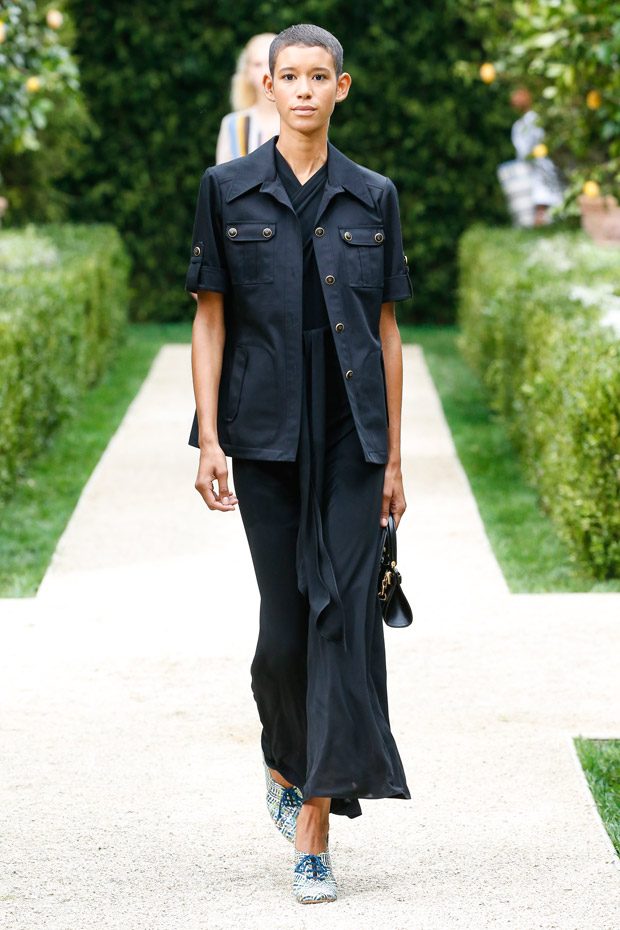 We love hearing from you, connect with us on Twitter, Instagram and Facebook.