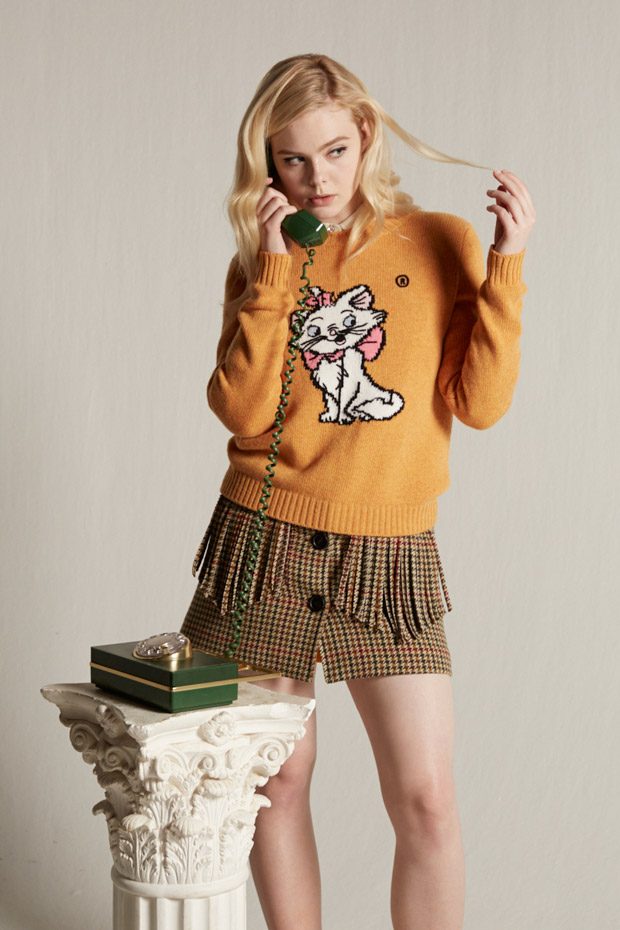 Italian fashion brand Miu Miu revealed their holiday season capsule collection – the Little Cats, that celebrates famous kittens such as Marie from Disney's The AristoCats (1970), Dinah from Disney original movie Alice in Wonderland (1951), as well as Snowball II from The Simpsons (1990). The Little Cats collection features Shetland wool sweaters in shades of purple, yellow and green. The face of the campaign is actress Elle Fanning.
"The playful pussycat has long been central to Miu Miu's heritage, finding its way onto everything from ready-to-wear and accessories to pearl and crystal encrusted jewelry. New for the holiday season is the 'little cats' capsule collection of Shetland wool sweaters inlaid with some of the most celebrated feline characters in the history of animation. True to the multi-facetted nature of the Miu Miu girl – and indeed the animal in question – these range in spirit from grand to cute and cuddly, from mischievous to plain mean."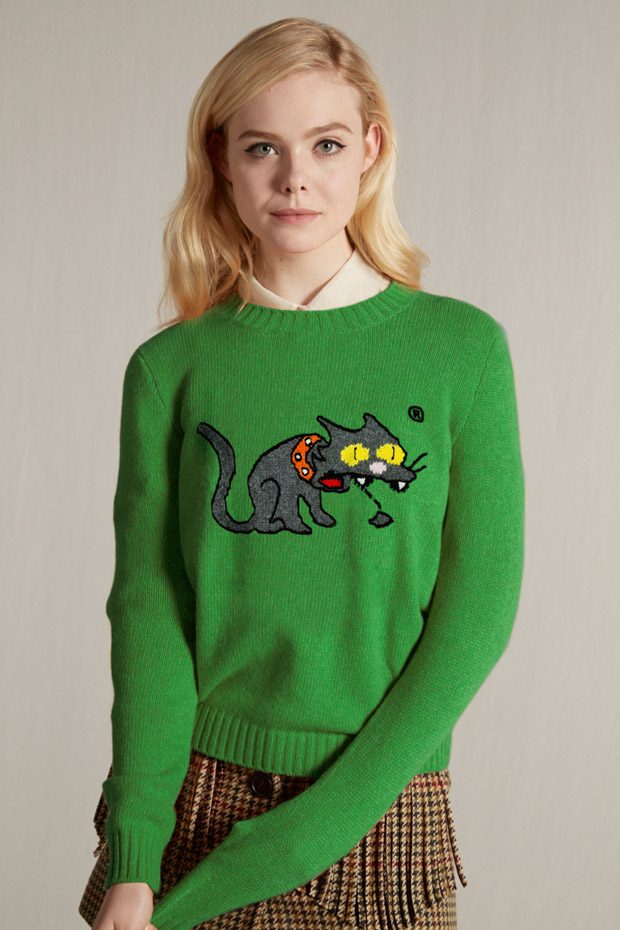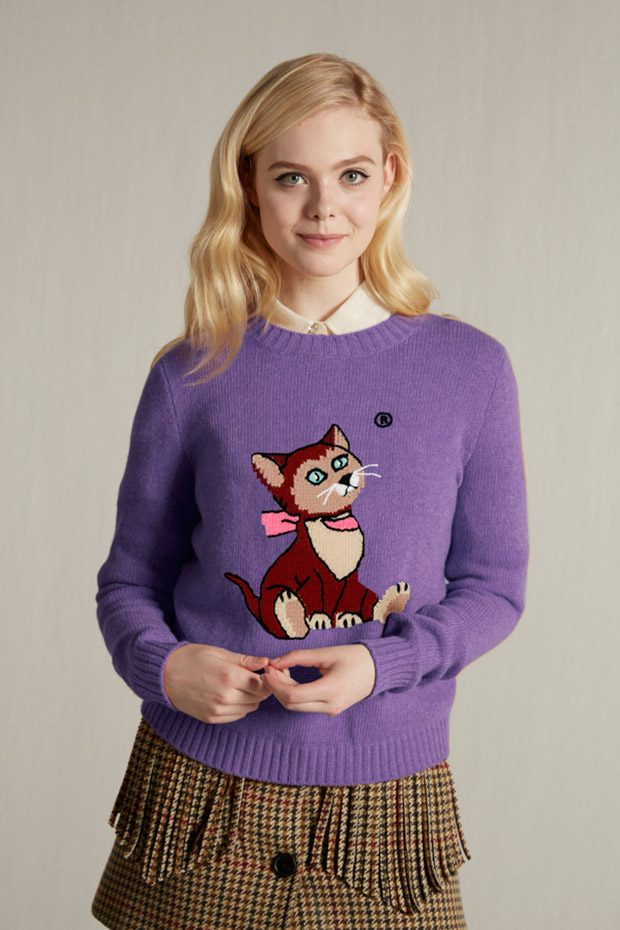 We love hearing from you, connect with us on Twitter, Instagram and Facebook.