Designer Francesca Ruffini presented F.R.S For Restless Sleepers' Fall Winter 2019.20 Edition IX collection, that explores the effortless and romantic feeling of a night escape in a mysterious forest, with the latest lookbook captured by fashion photographer Dylan Don.
"The luxurious and composed opulence of a nineteenth-century interior from a Henry James or Edith Wharton novel. The charm of an exotic jungle and the magical flight of birds of paradise. The elegant domestic comfort of a Toile de Jouy. Suggestions and memories; readings and dreams; recollections and future are woven into the creative plot that Francesca Ruffini imagines for the F.R.S For Restless Sleepers Edition IX.
The sophistication of languid loungewear is infused with modernity and comfort in the pajama suits paired with matching blazers or double-breasted jackets, made of sensual printed velvets and lengthened become elegant duster coats. The reminiscence of old piano shawls are transformed into ornamental patterns that decorate coat robes in mohair wool jacquard or in cloqué silk. Warm and enveloping, they open to reveal short silk twill tunics, or soft trousers printed with patchworks of exotic motifs inspired by vintage scarves.
A romantic and theatrical feeling radiates from the opulent capes in burgundy or carmine hued velvet, embroidered with relief floral motifs, creating a contrast when applied to short cheongsam in silk twill. These progress into long tunics and dresses with a refined exotic taste, accentuated by the motifs of the prints proposing the dream of an imaginary elsewhere: tigers, dragons, birds of paradise, distant and mysterious landscapes."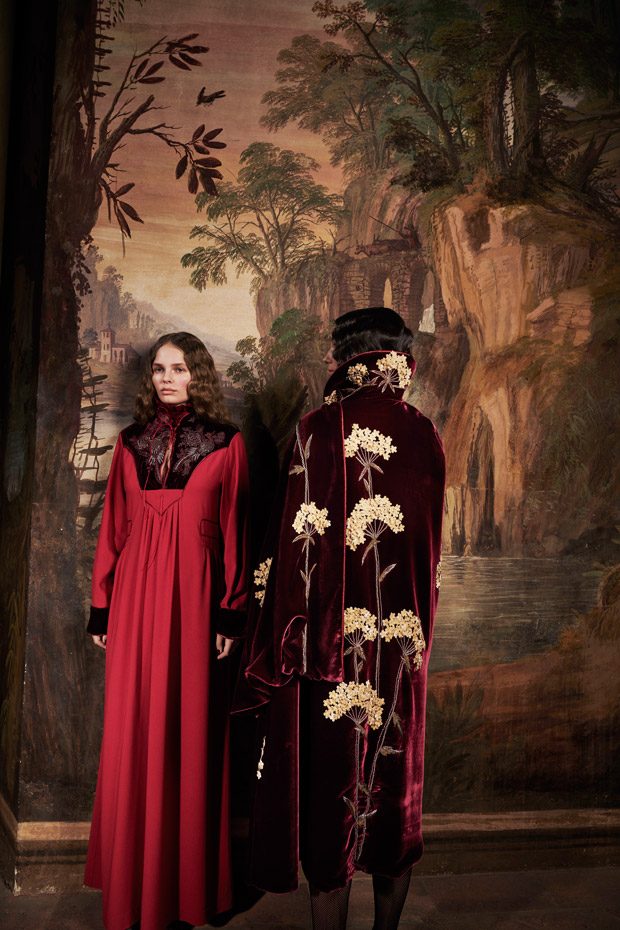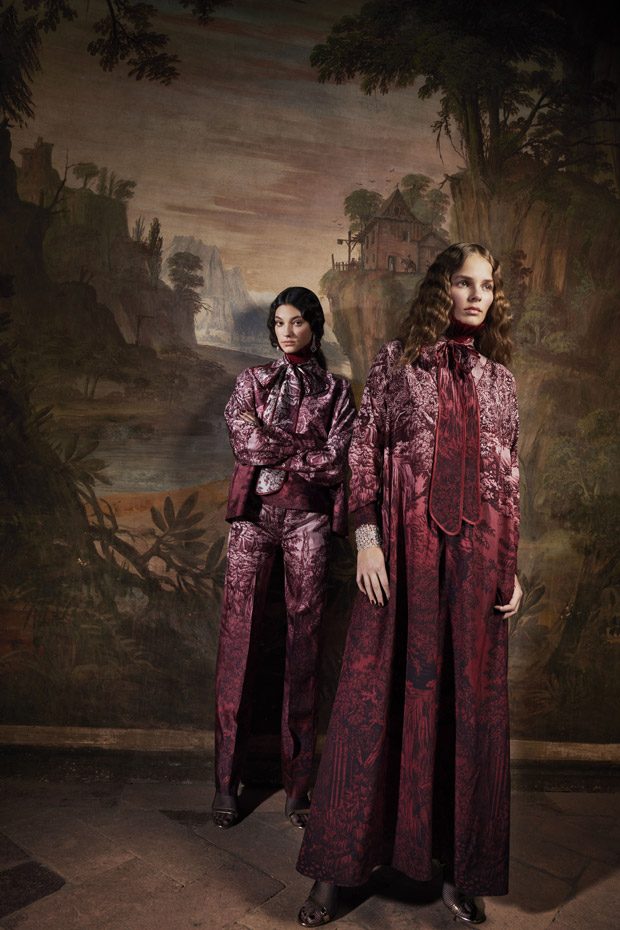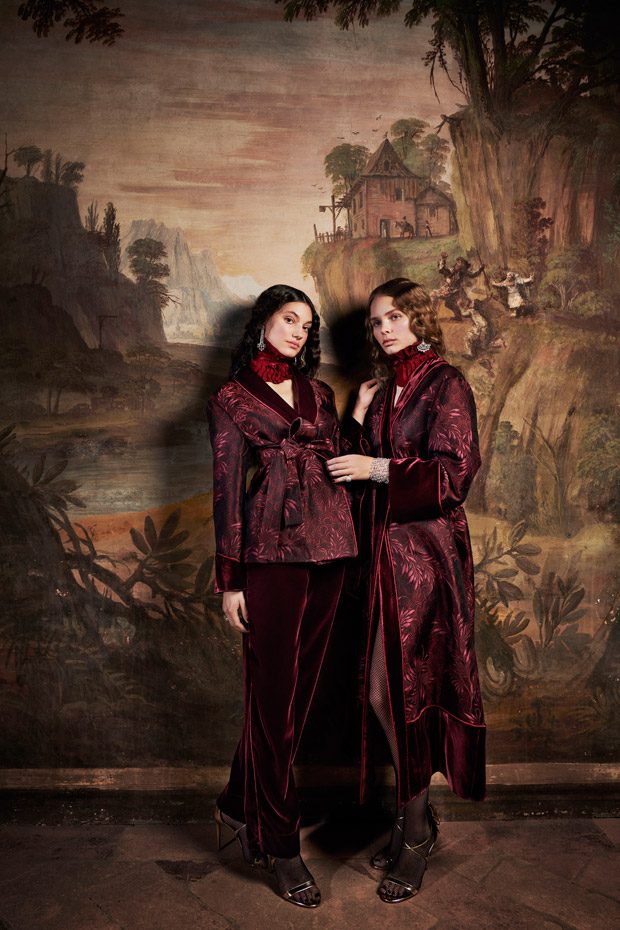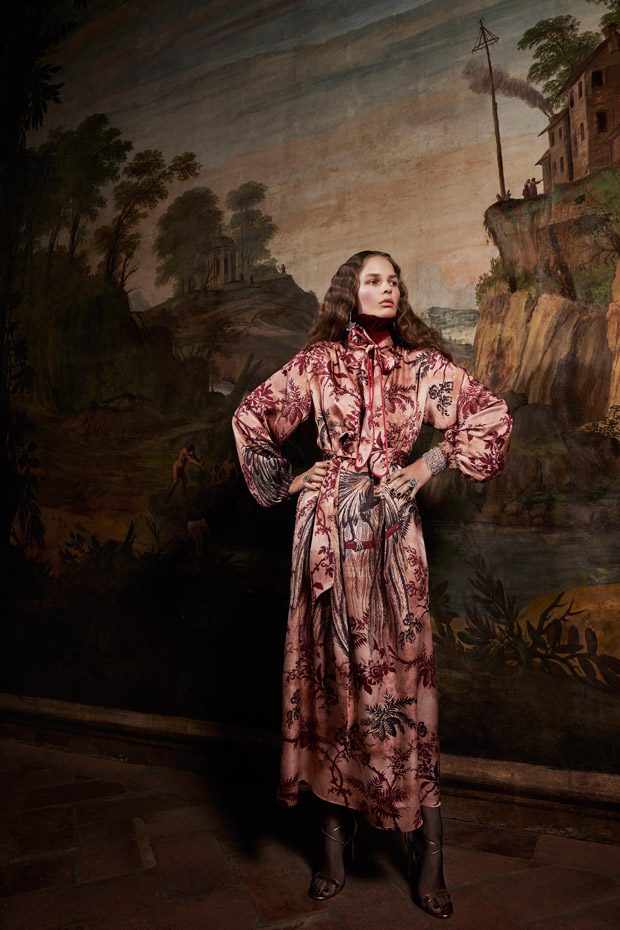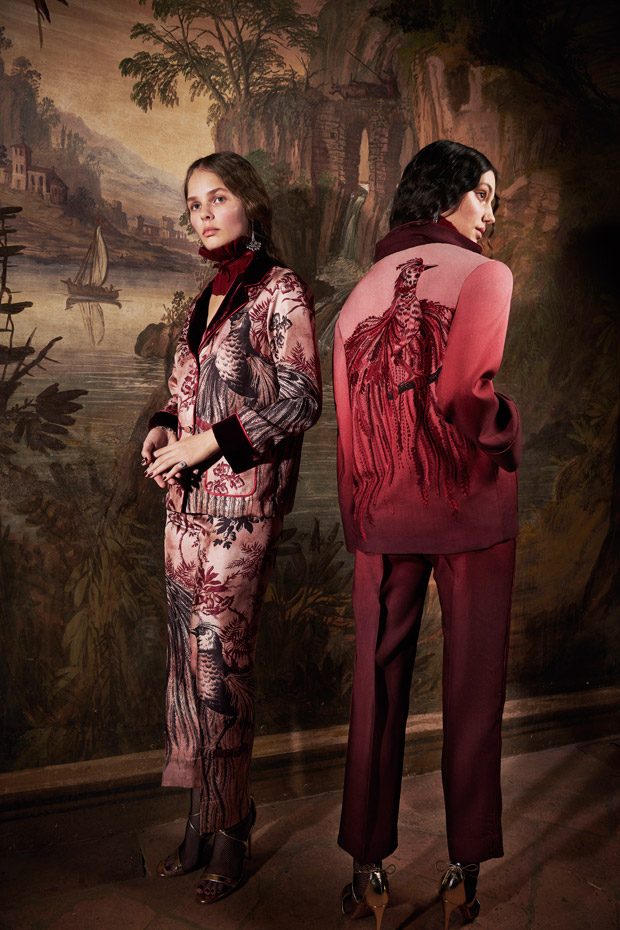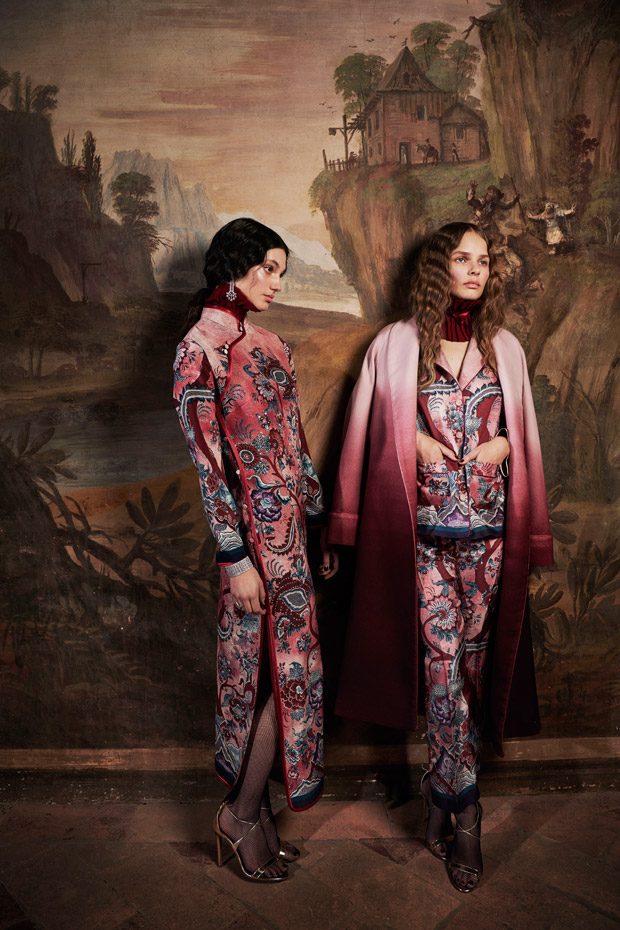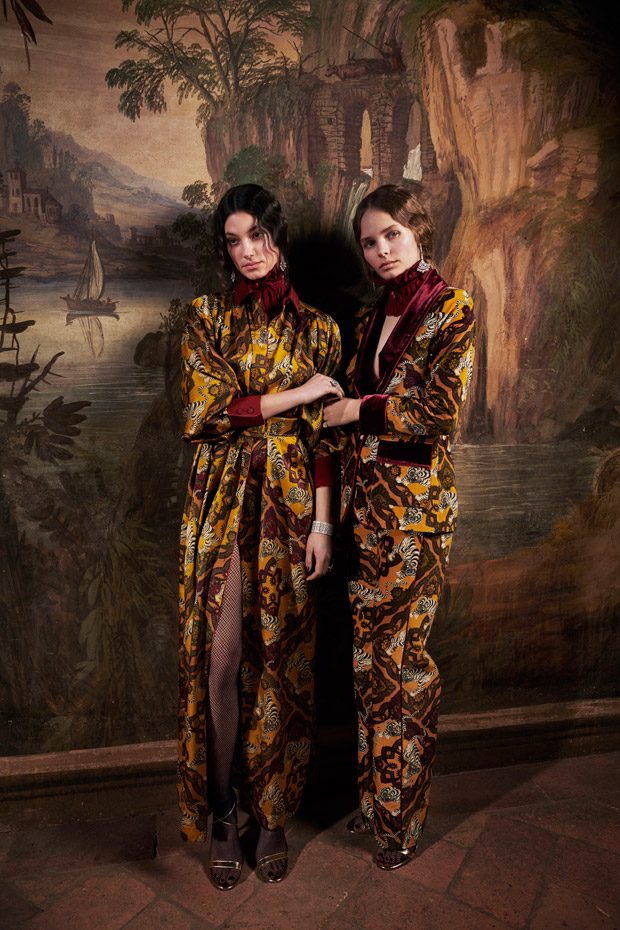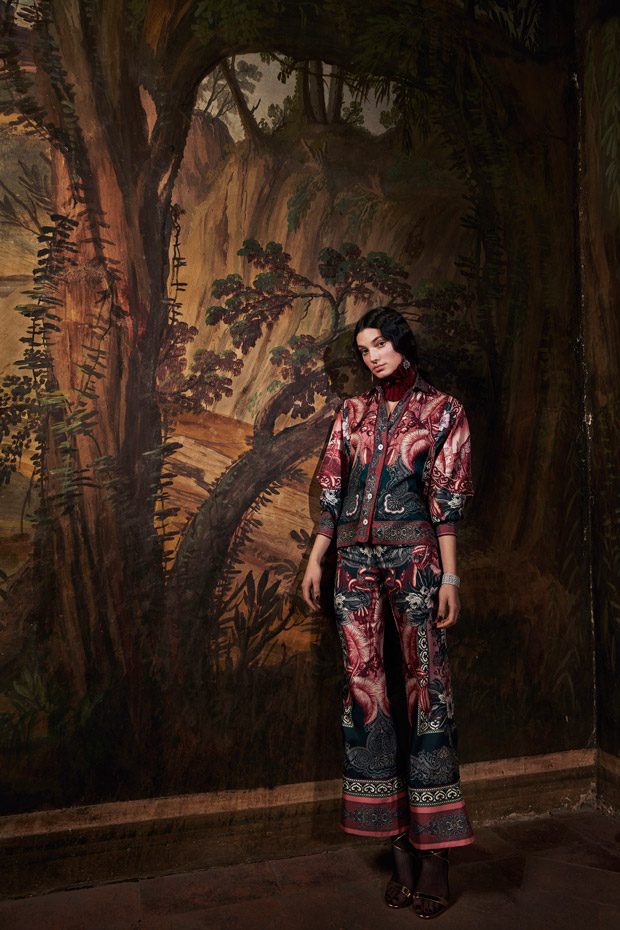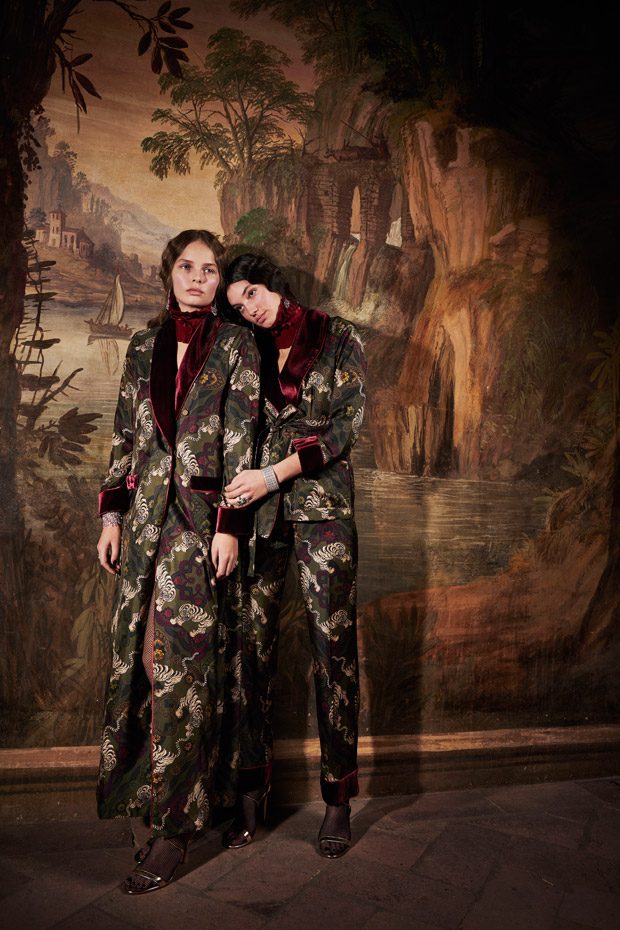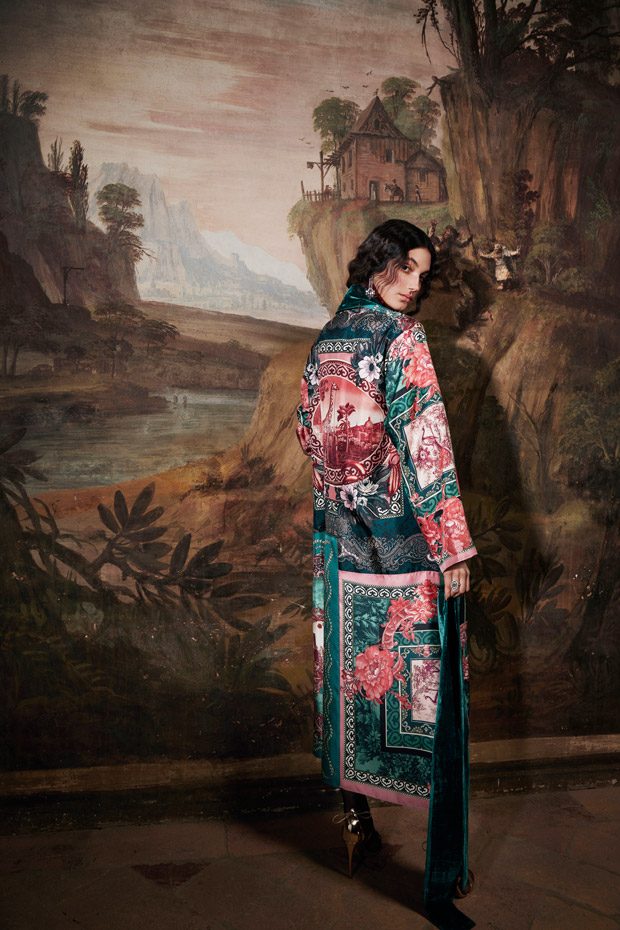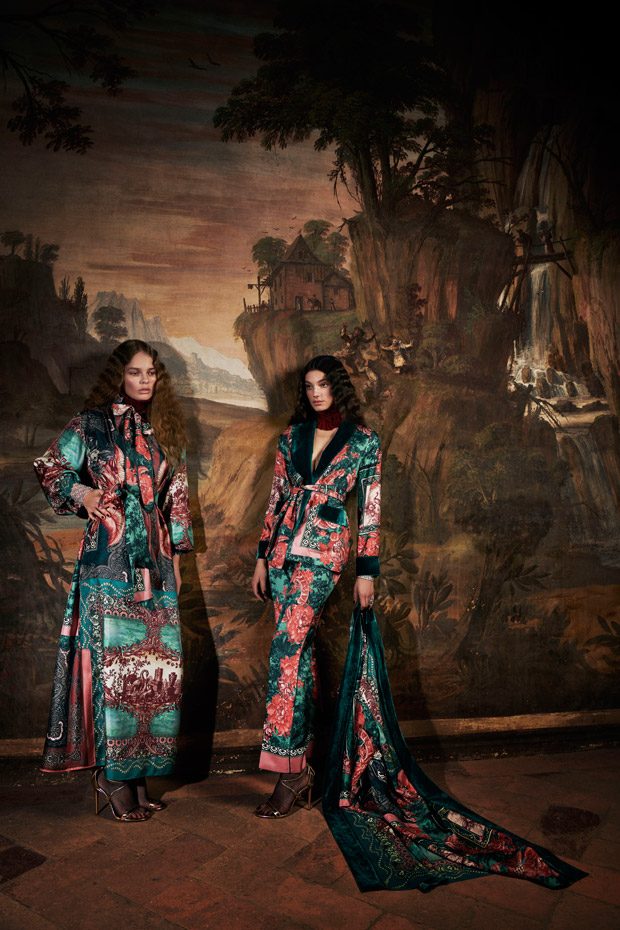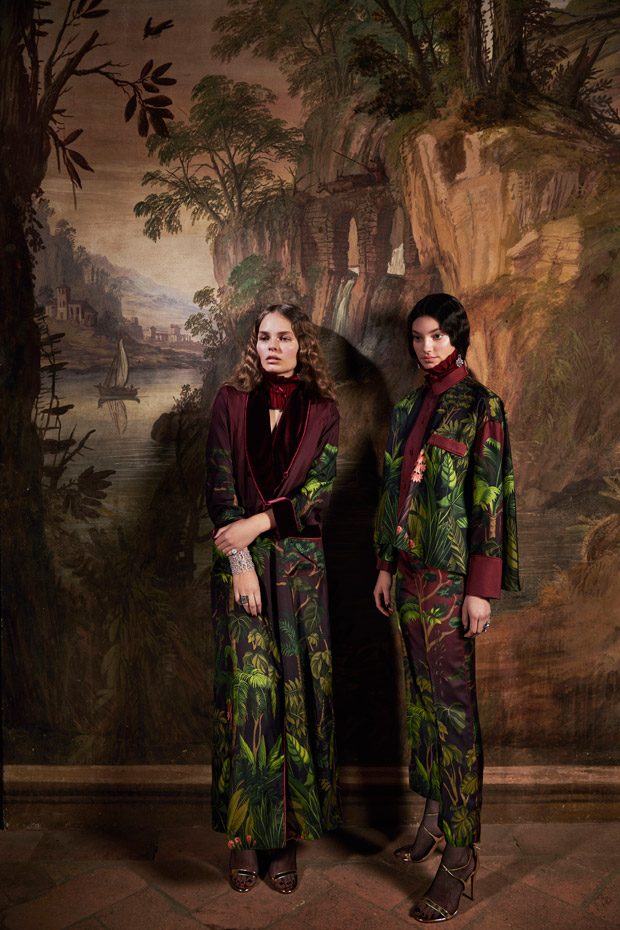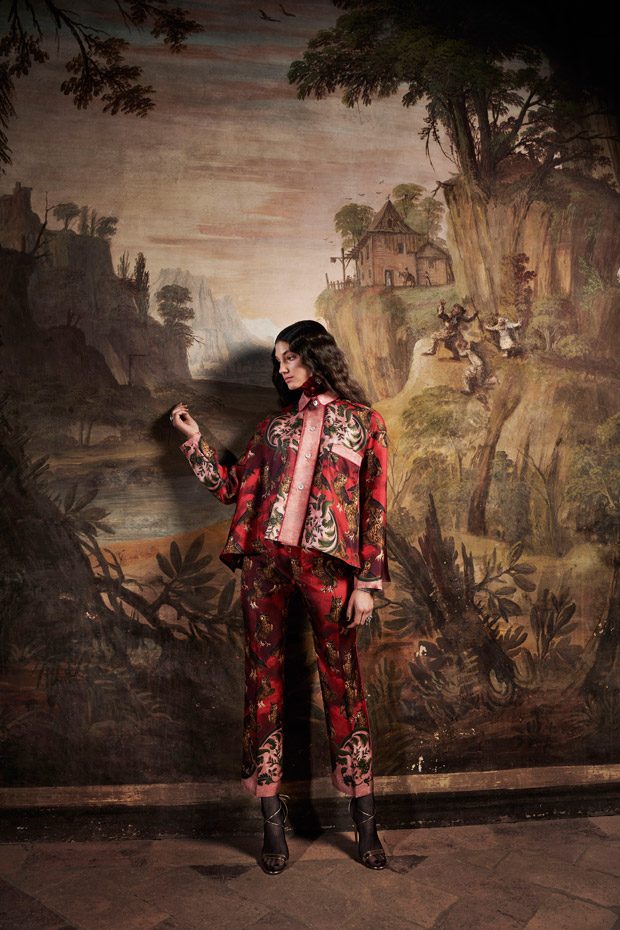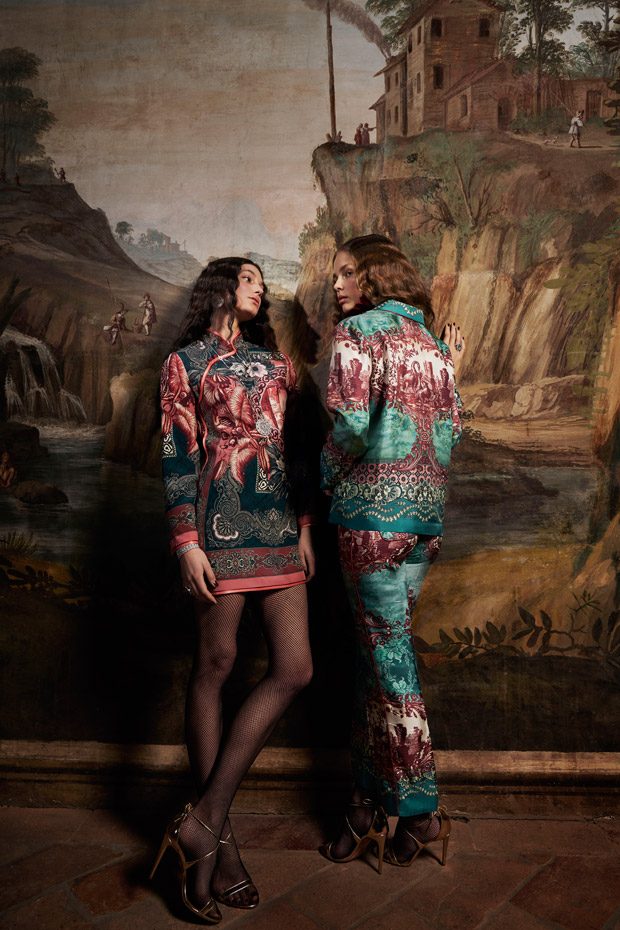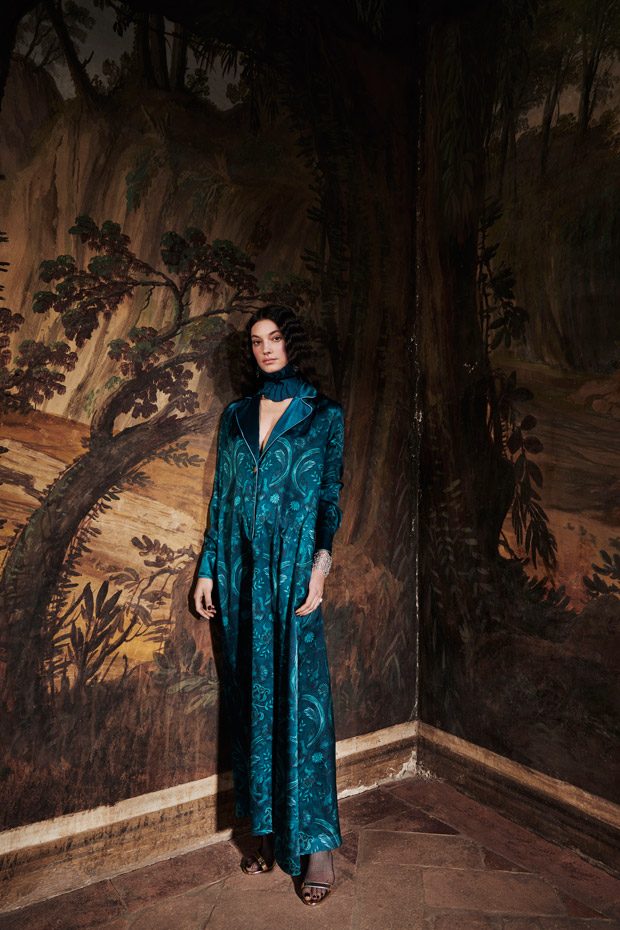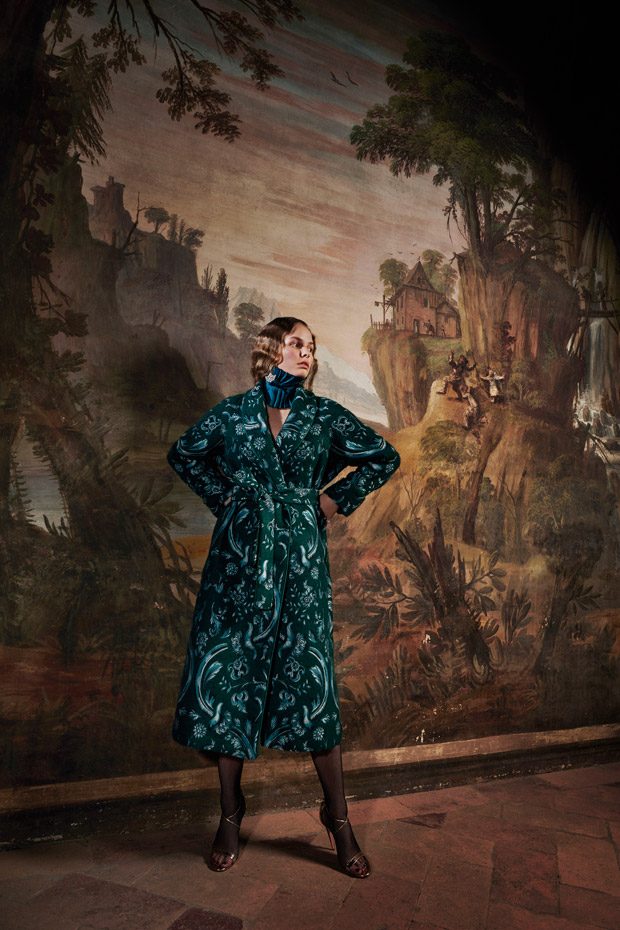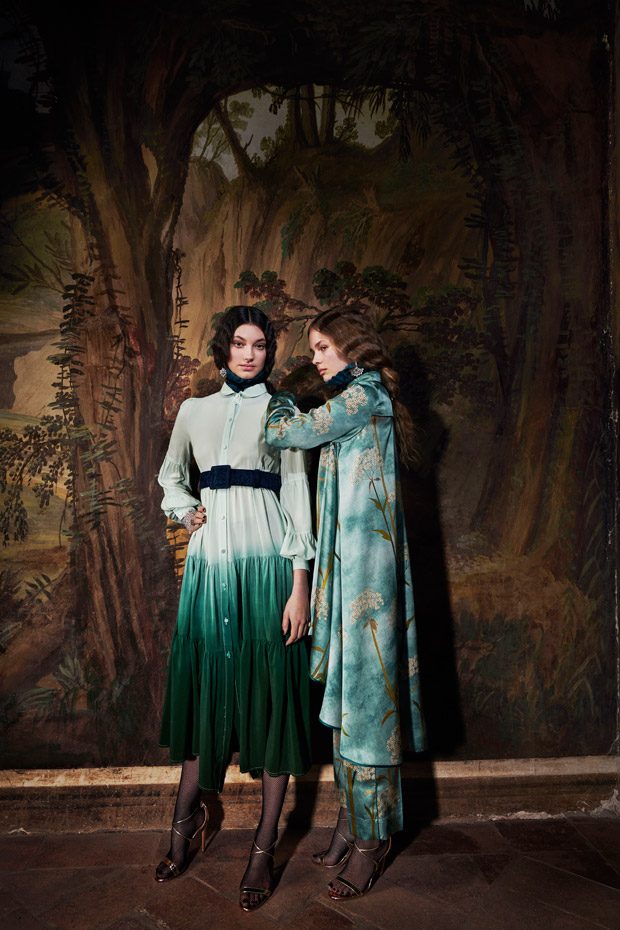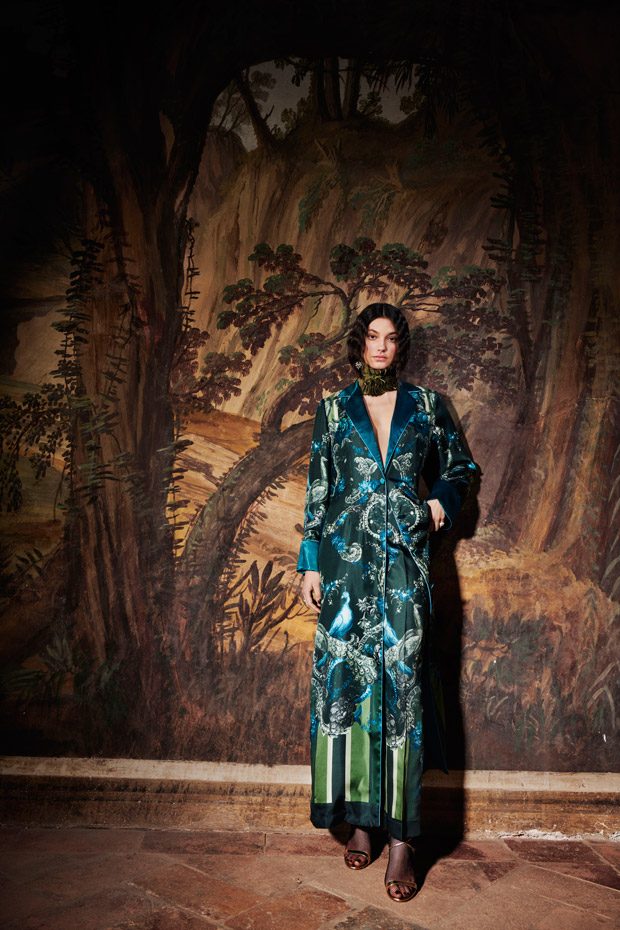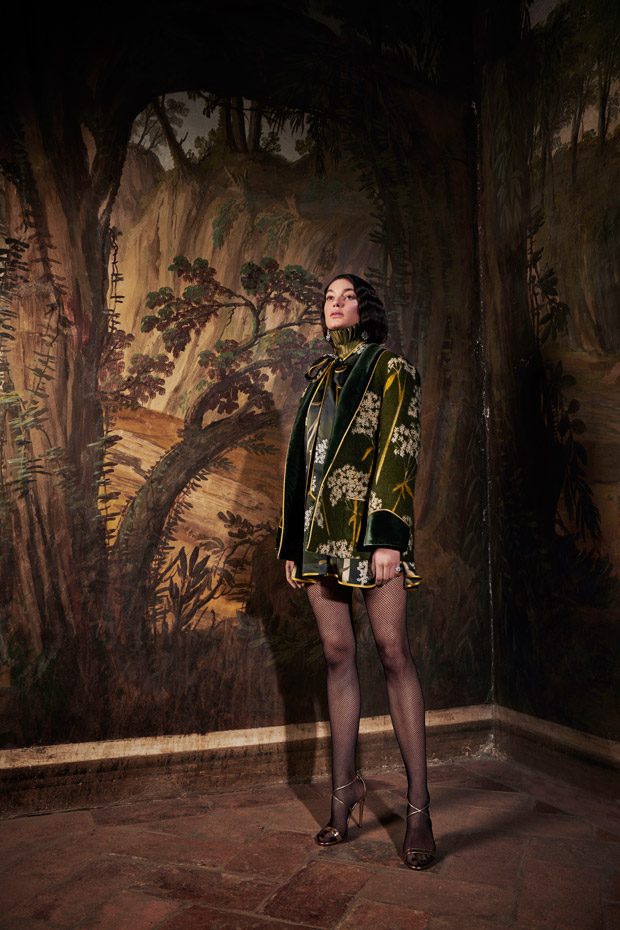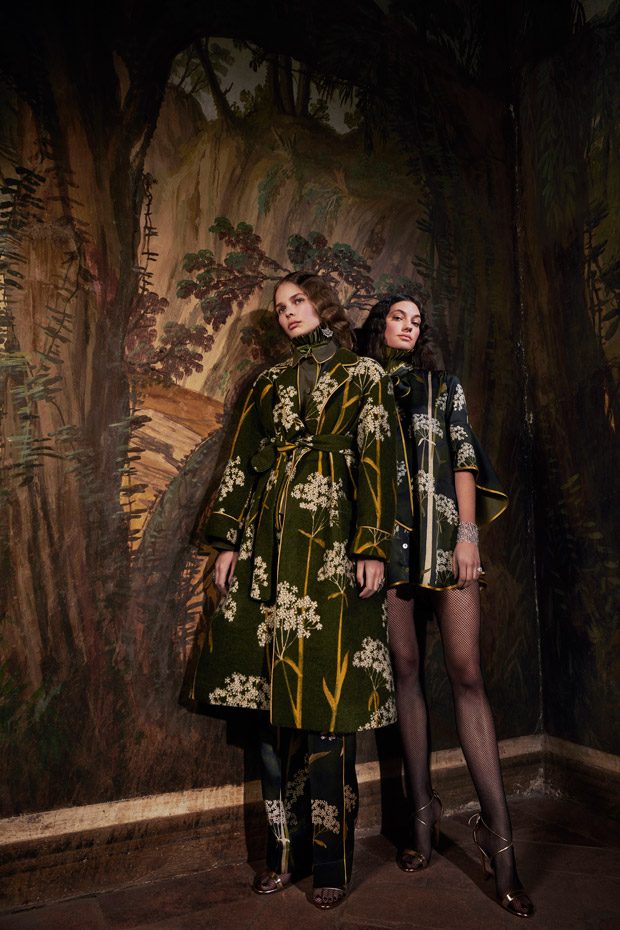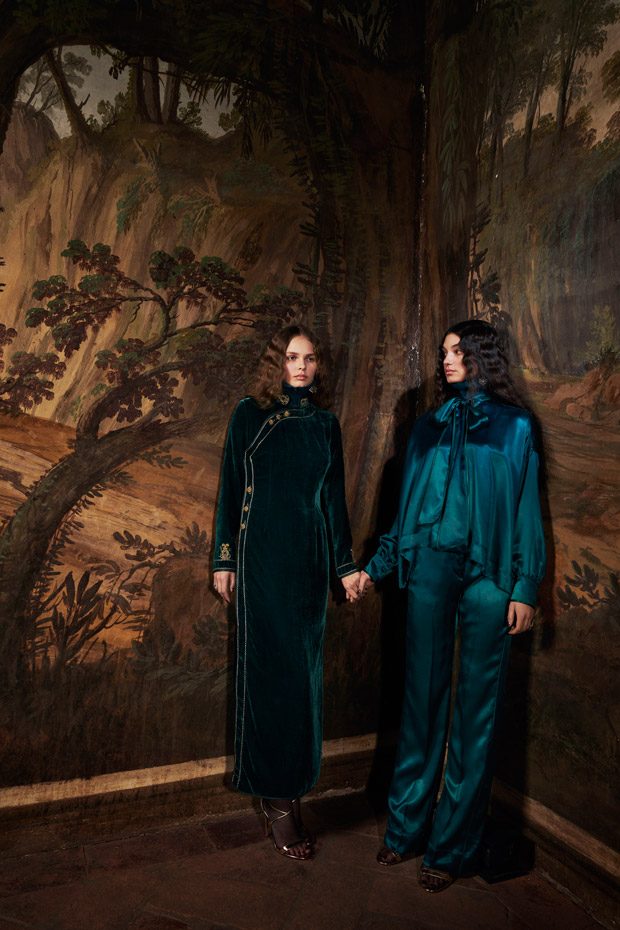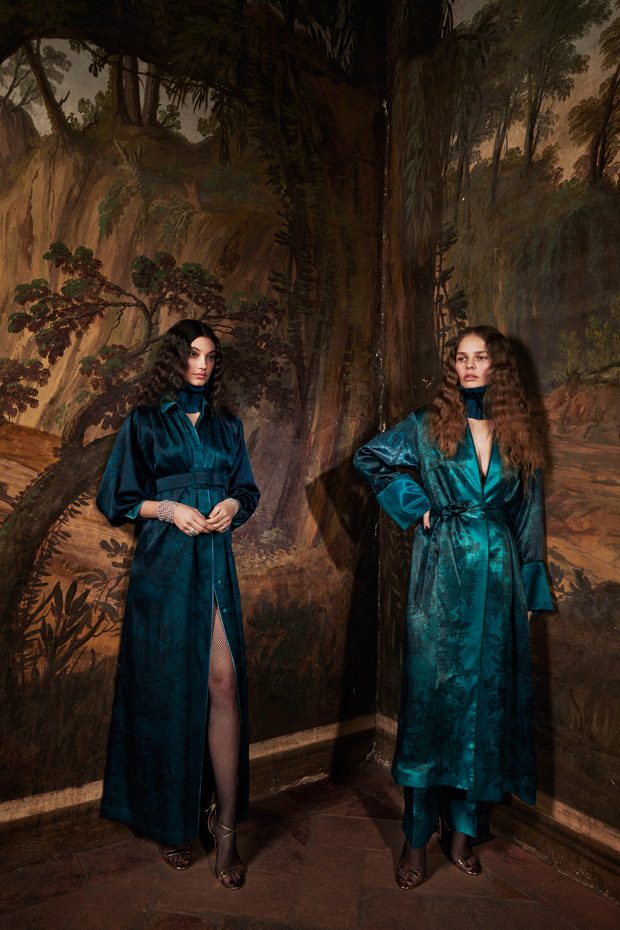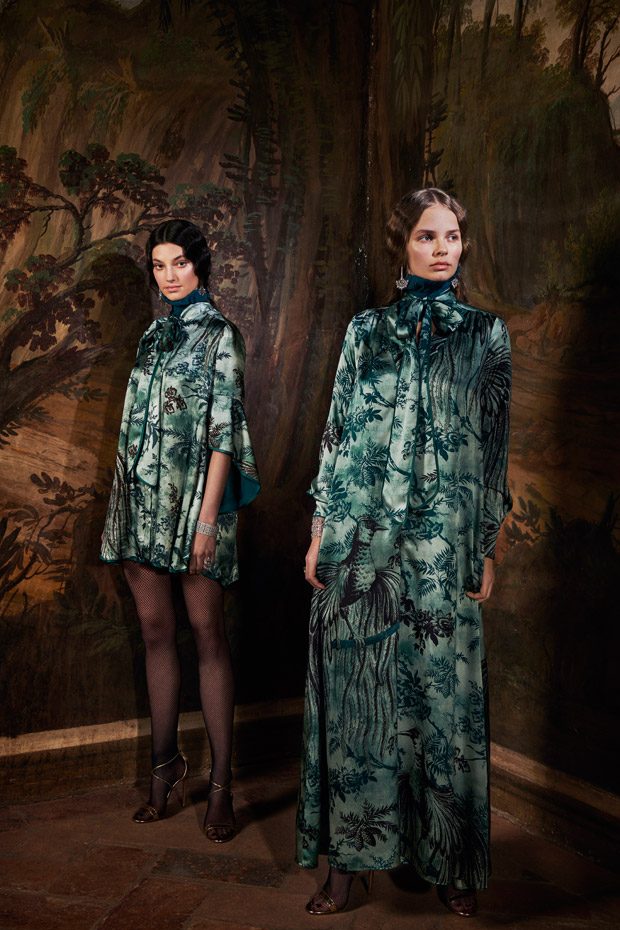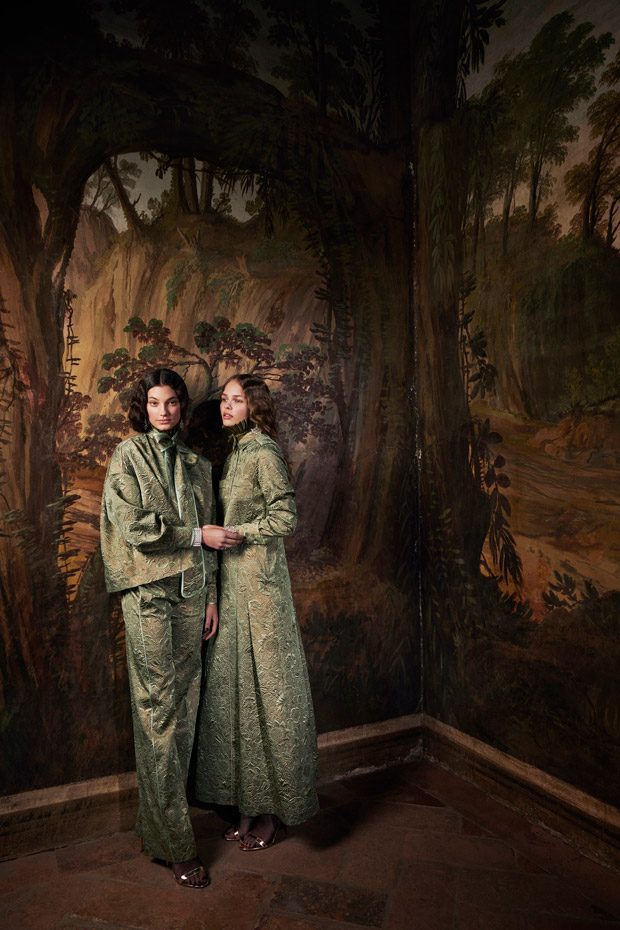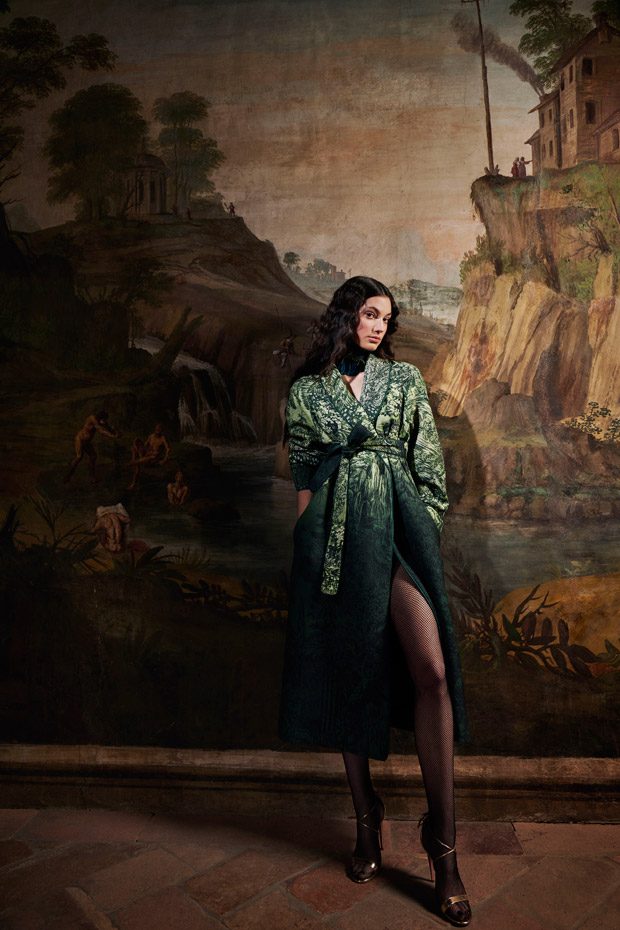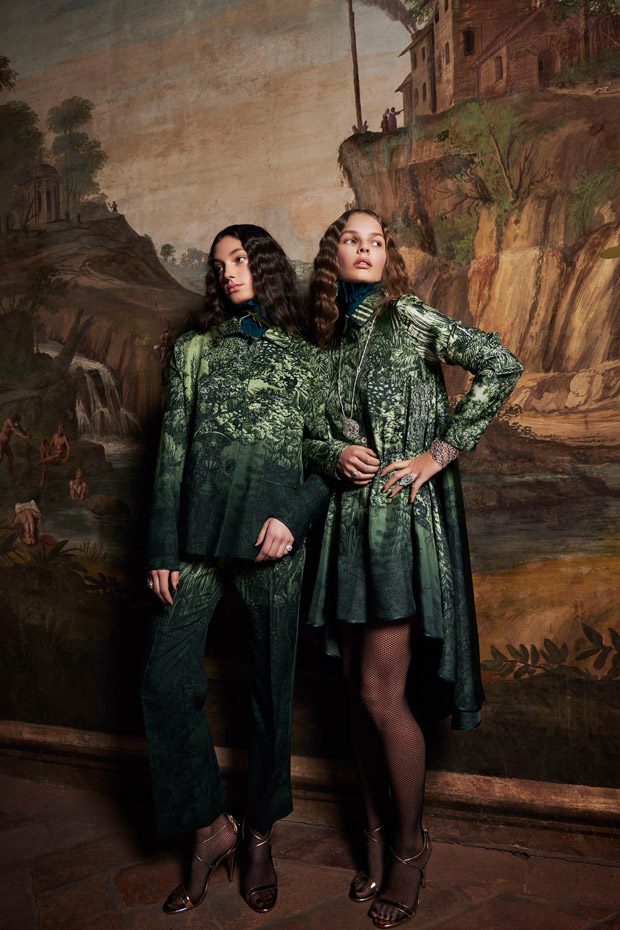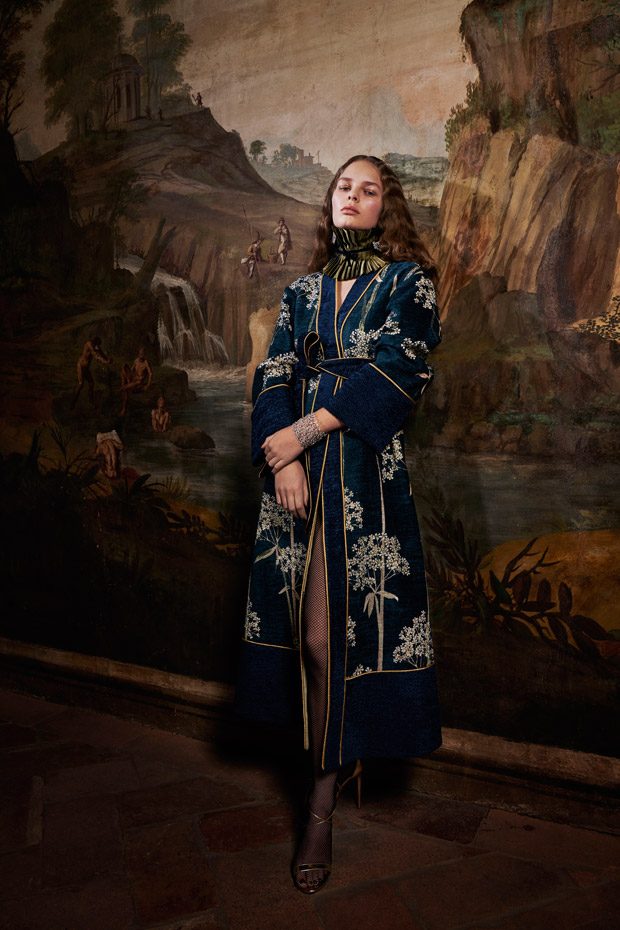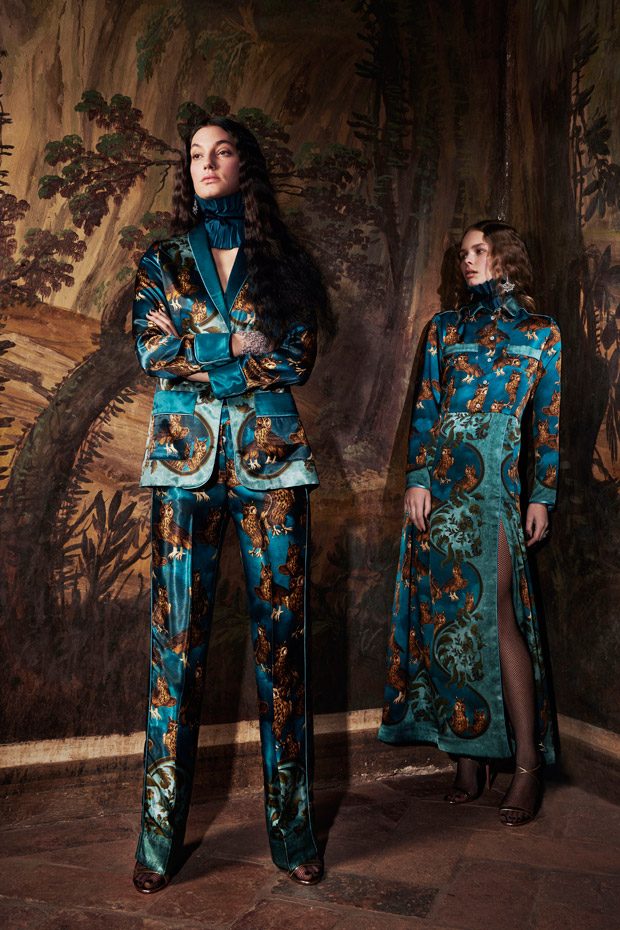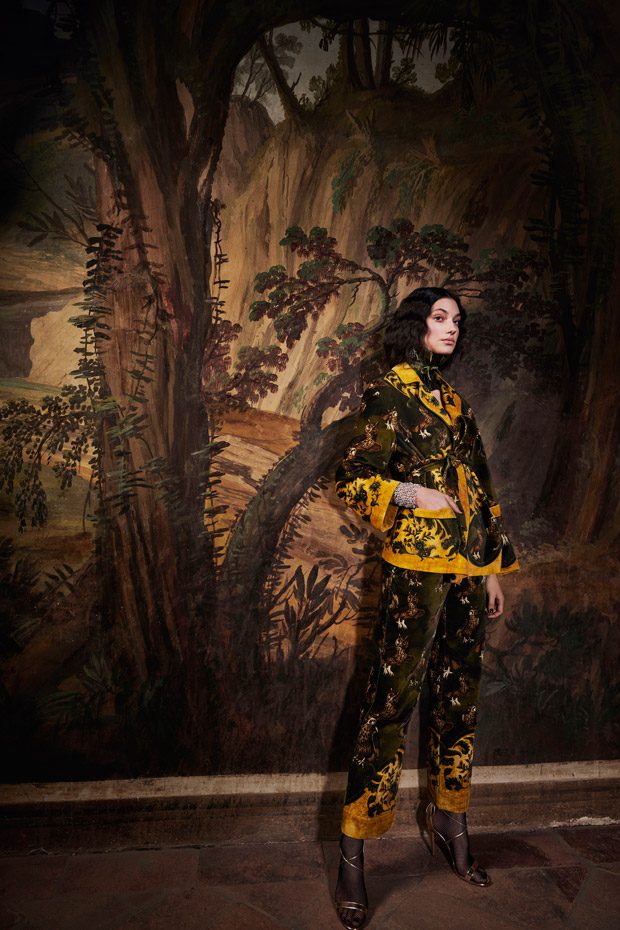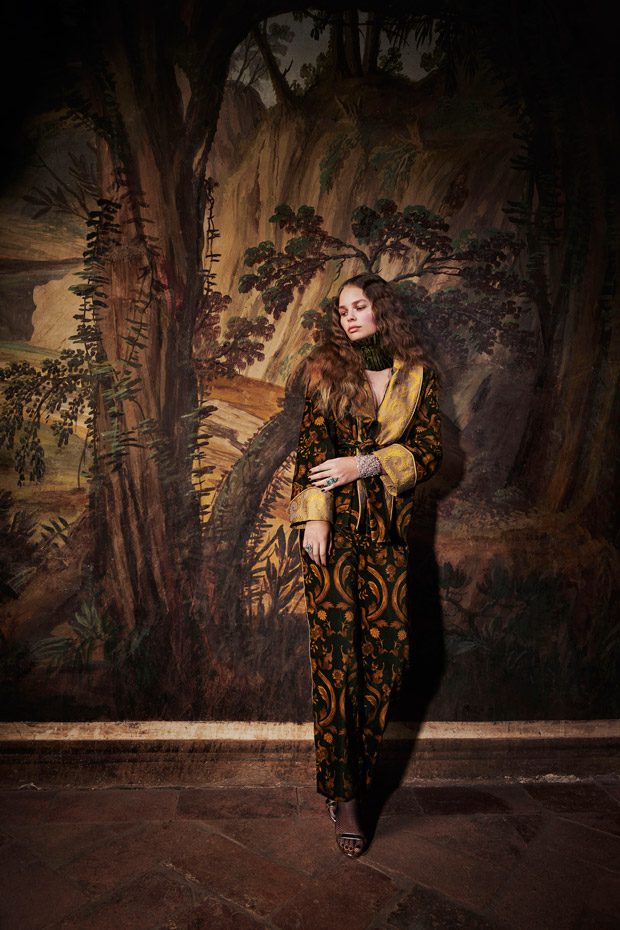 We love hearing from you, connect with us on Twitter, Instagram and Facebook.