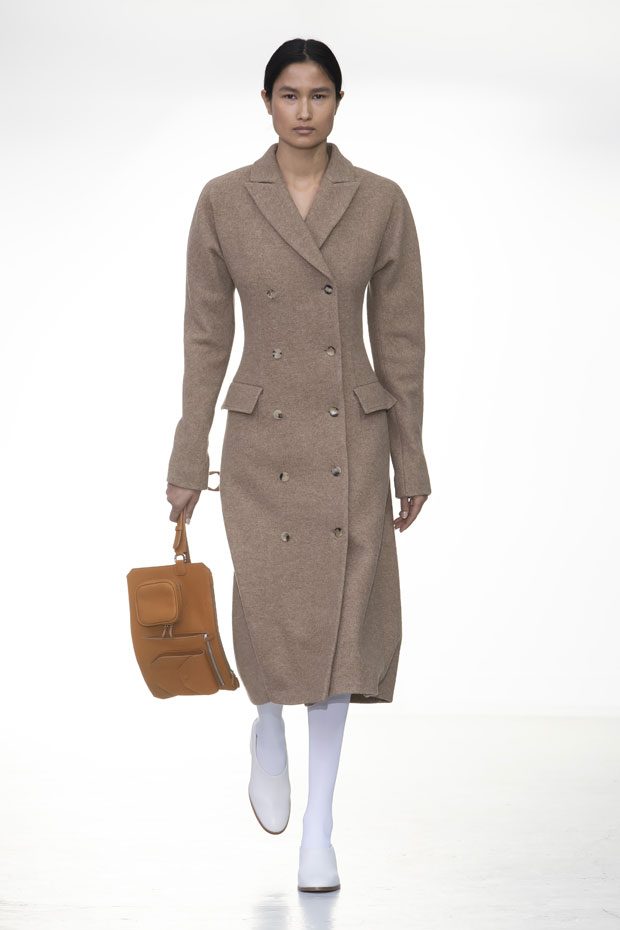 NEHERA unveiled the Autumn Winter 2019 collection on Wednesday February 27th, during the ongoing Paris Fashion Week. 
The artist's functional working attire sparks inspiration for the season in smock shirting, lab coats and other workwear, while the show pieces  are curated to harness a bolder and more polished feel, incorporating tailored, sleek and structured pieces. Channelling the spirit of Hannah Hoch and Emilie Flöge, the debut of the collection marks the Presentation of an accomplished, sophisticated, strong woman. Finally emerging from the studio and stepping confidently into the gallery, she introduces her work and herself to the world. – from Nehera
Graphic patterns are made in collaboration with by filmmaker, director, animator, graphic designer, sculptor, multi-genre visual artist, Ondrej Rudavsky.
Read more after the jump: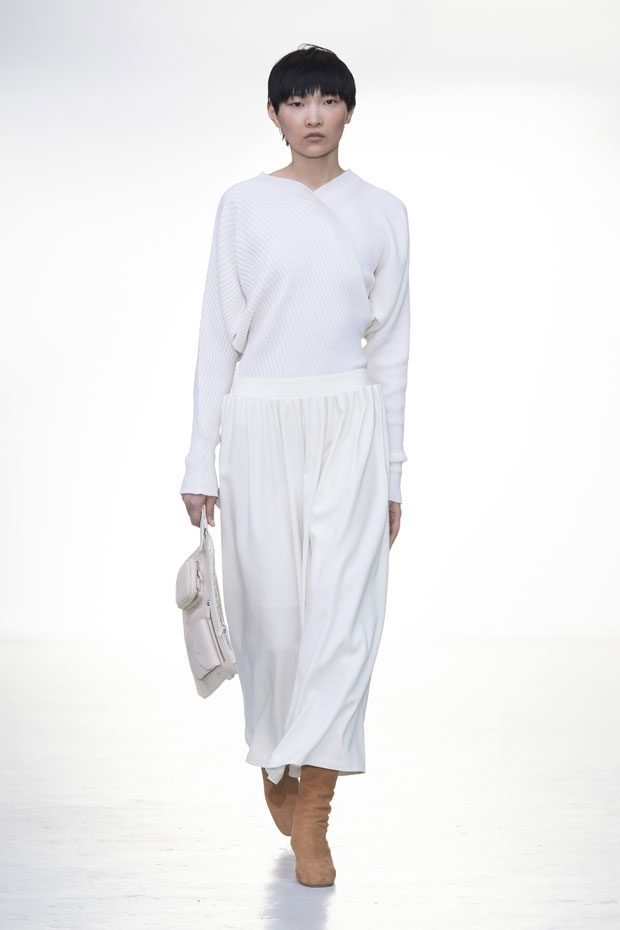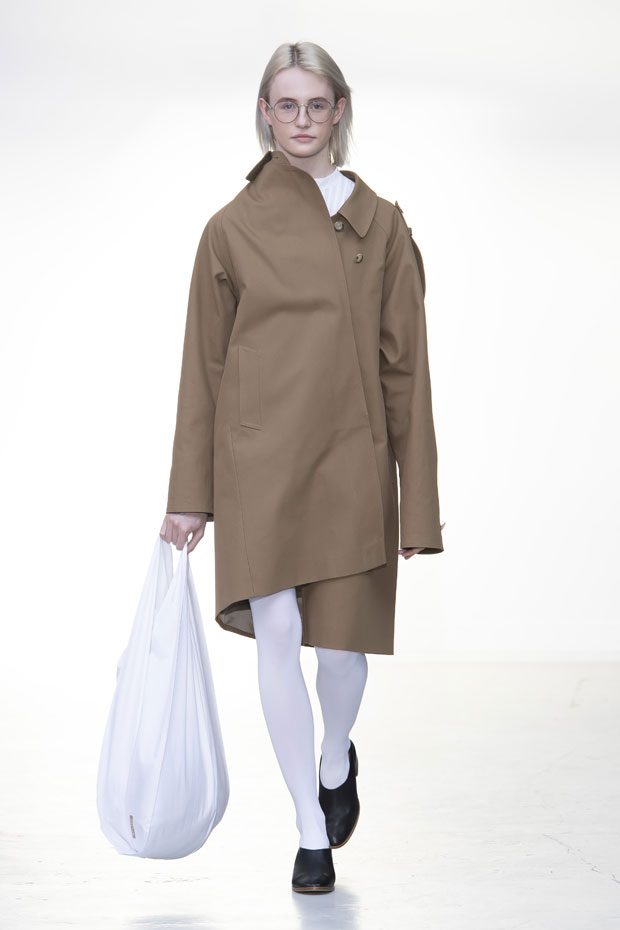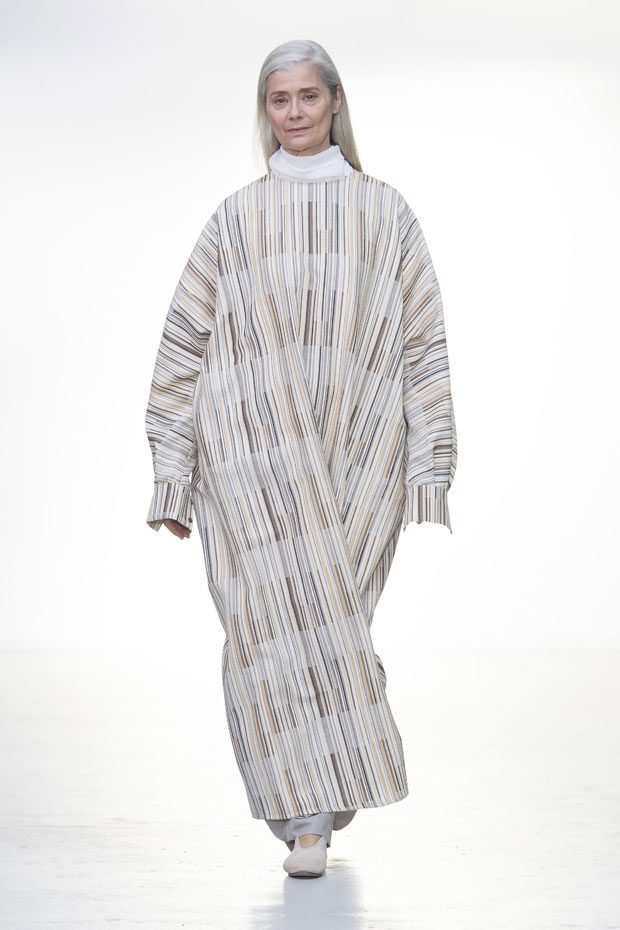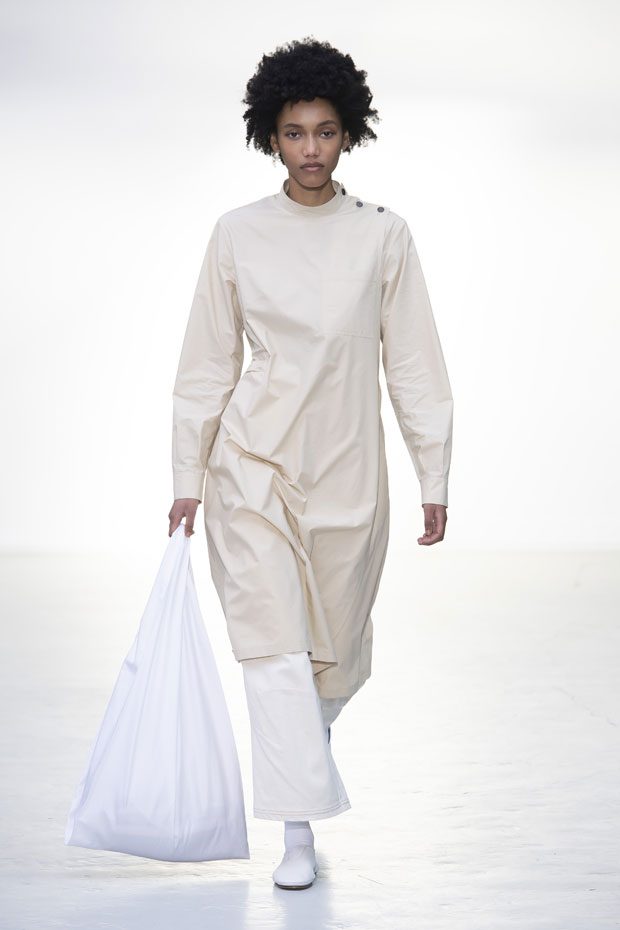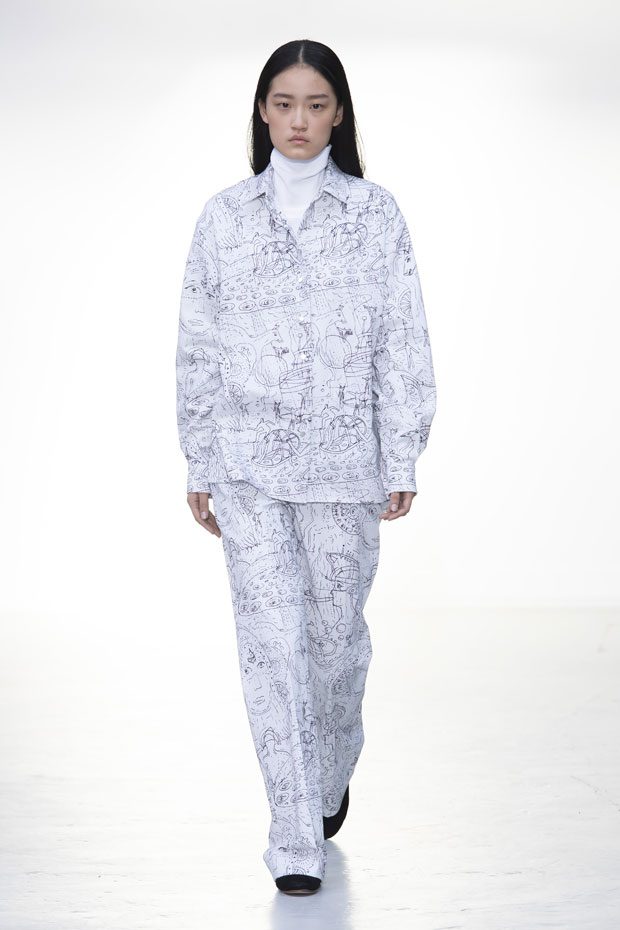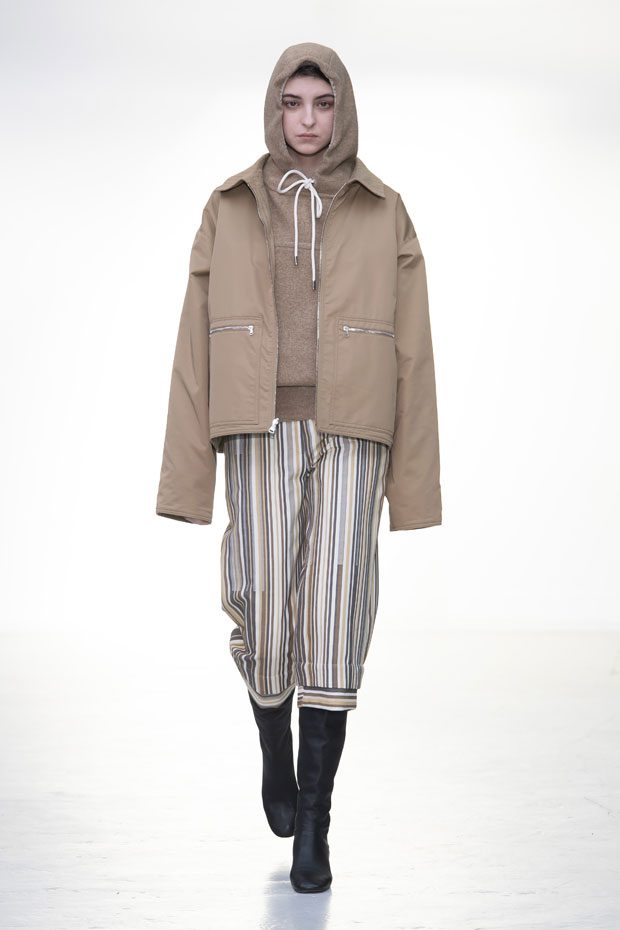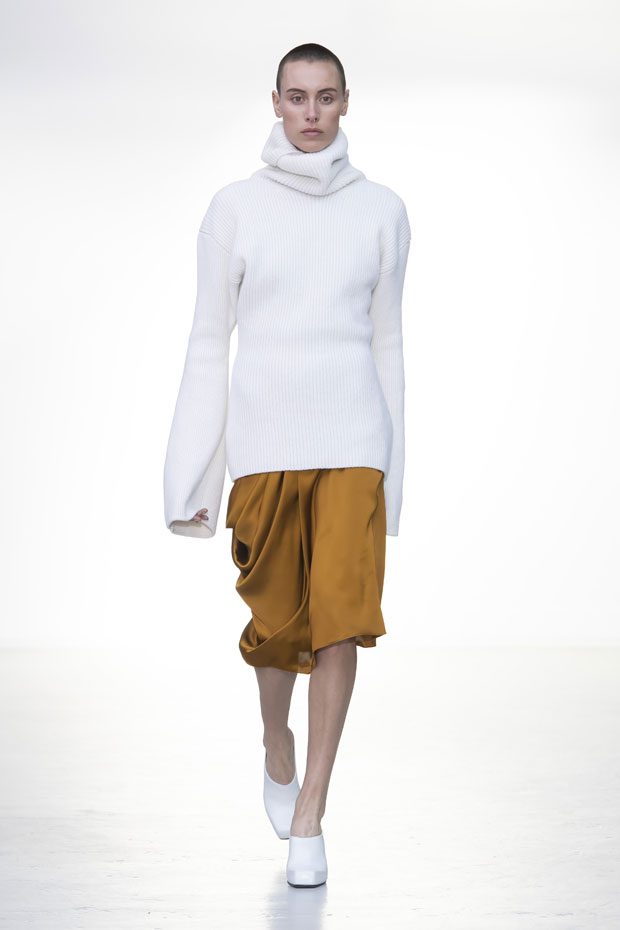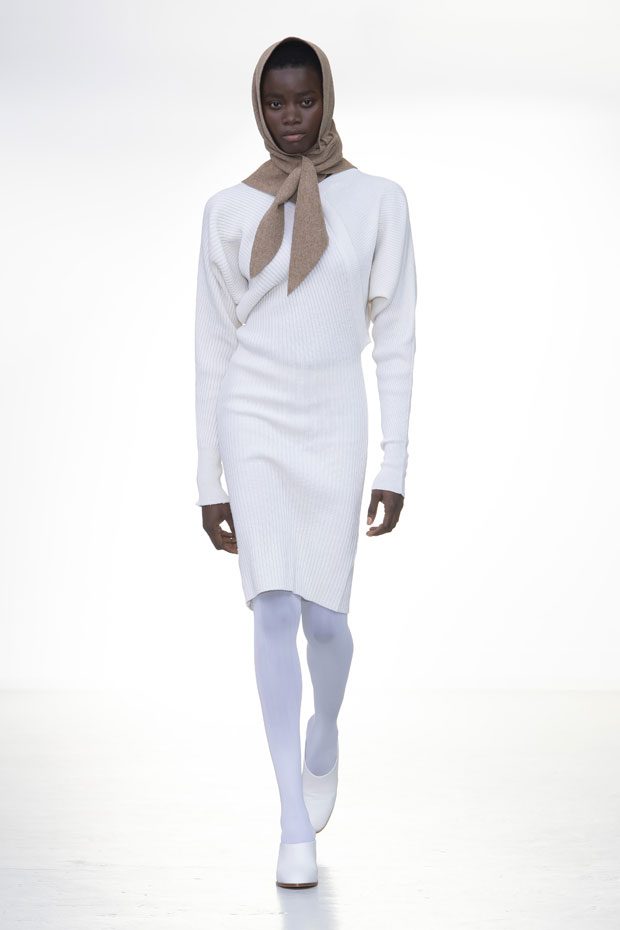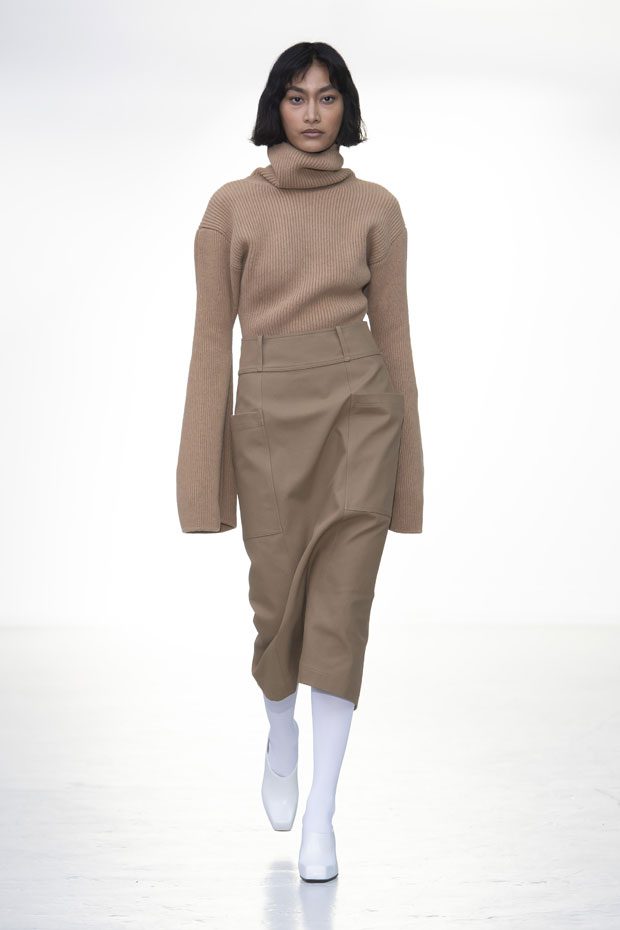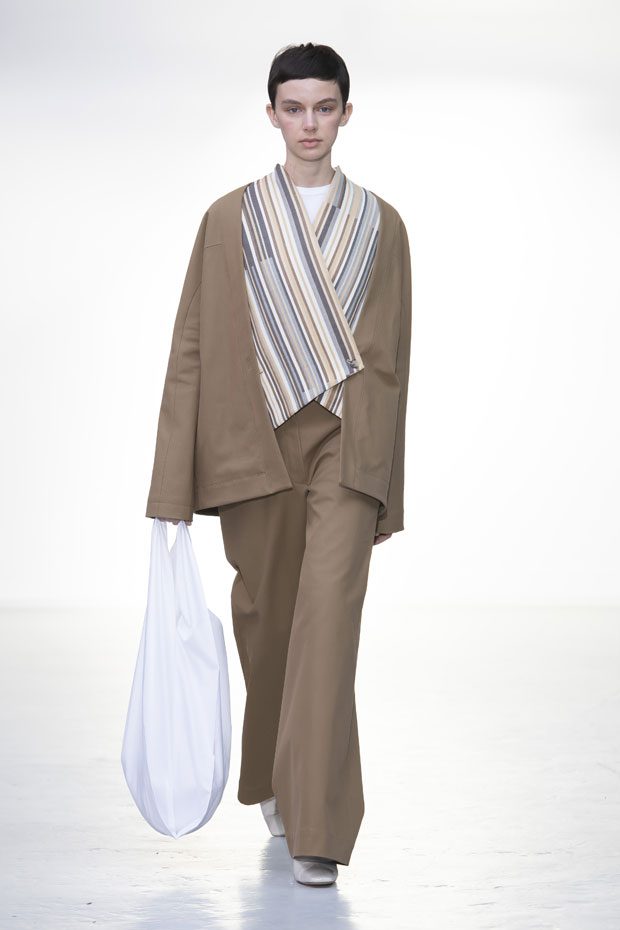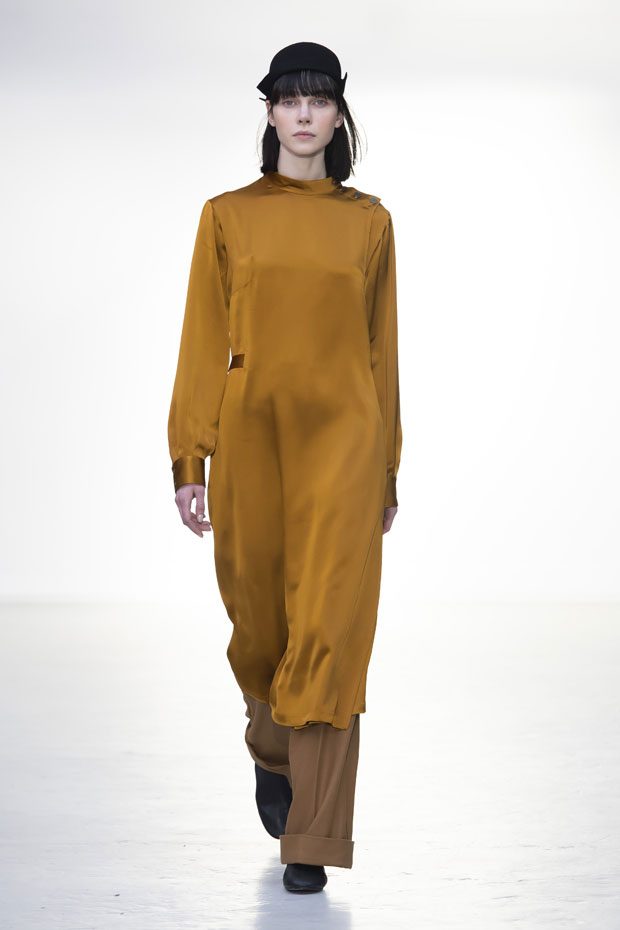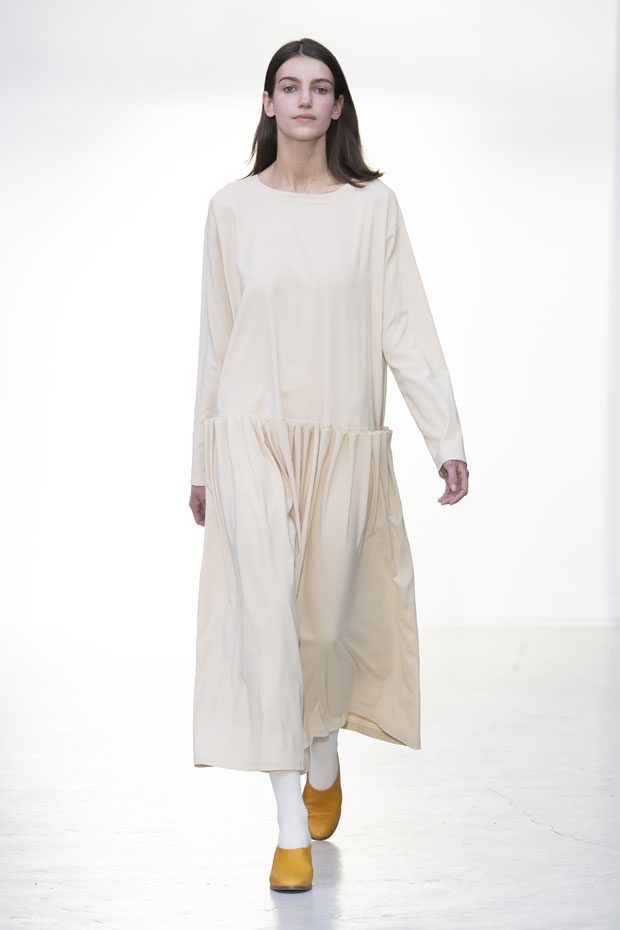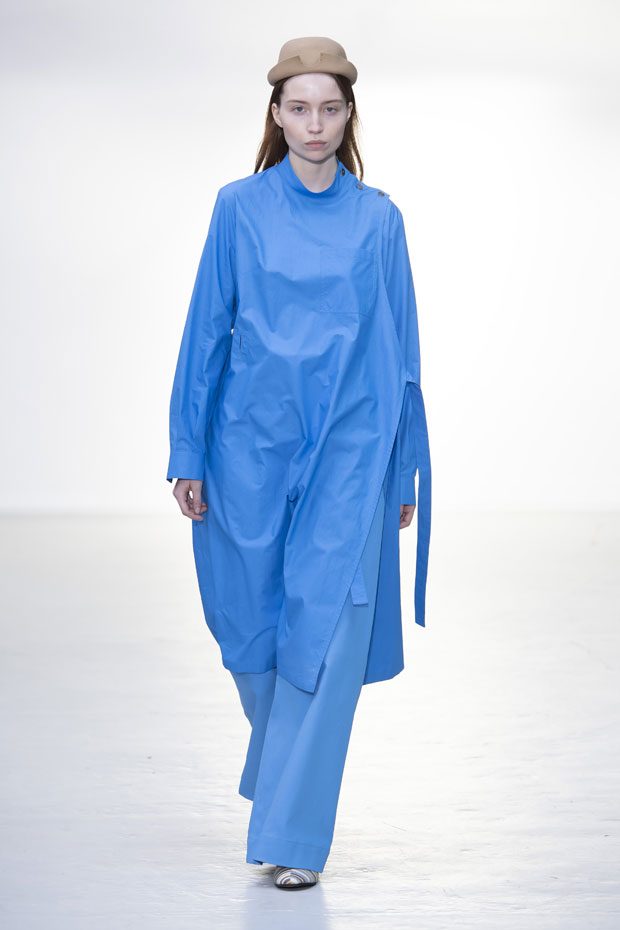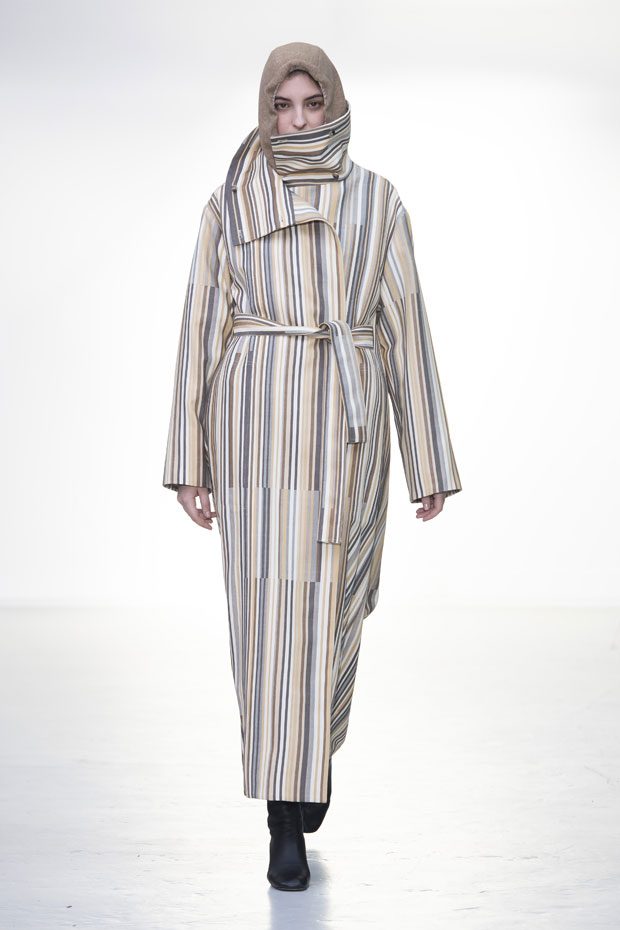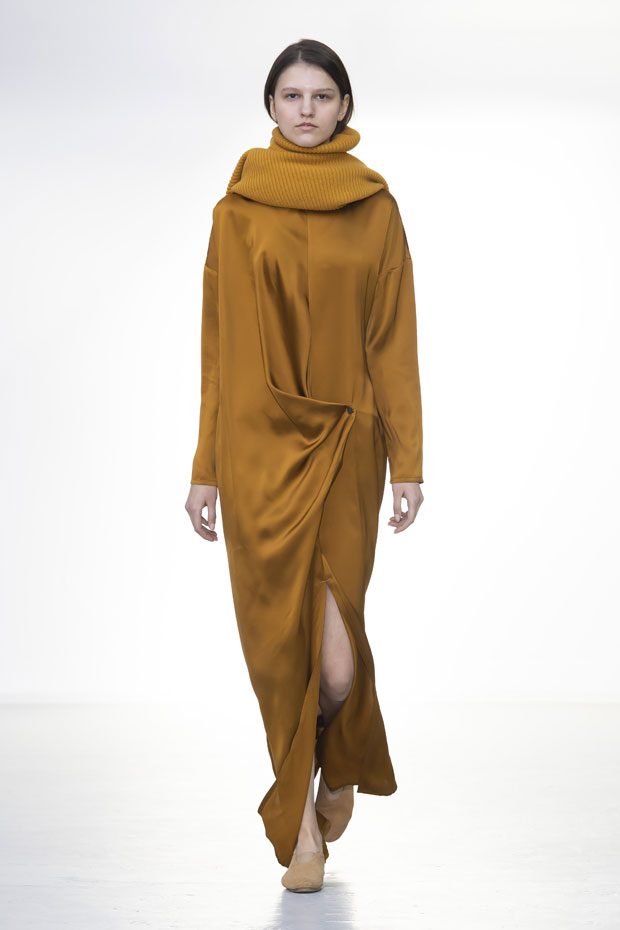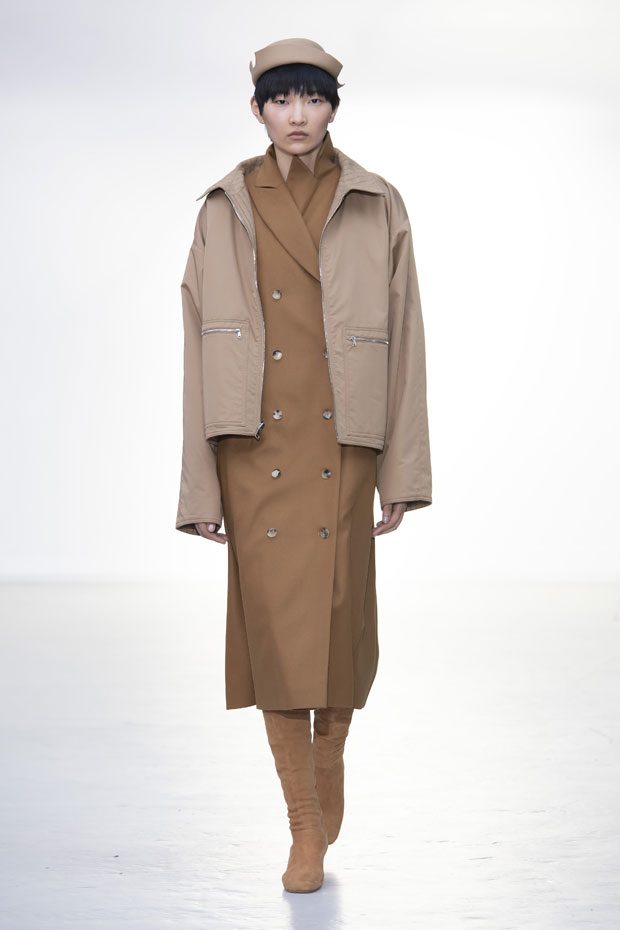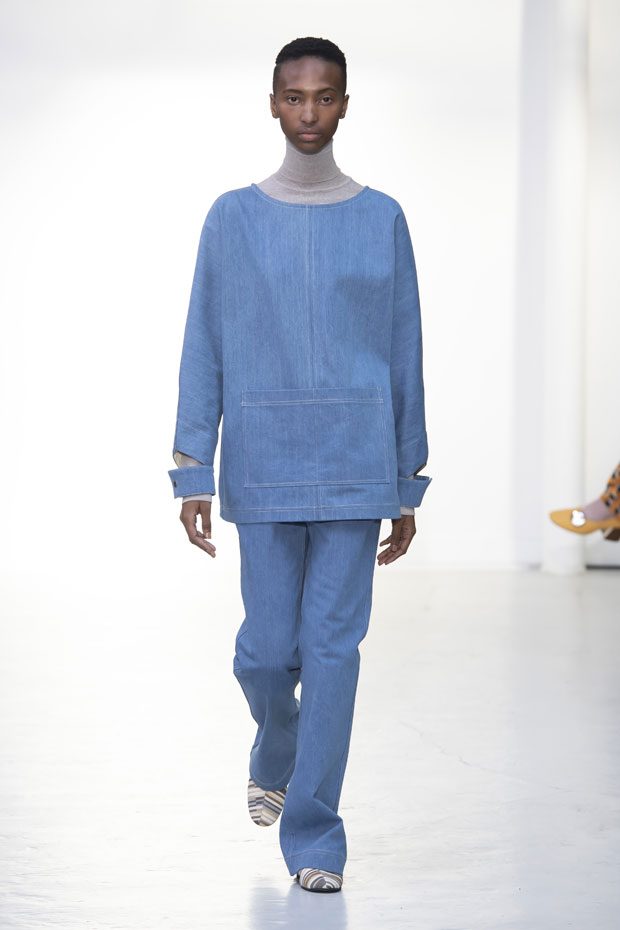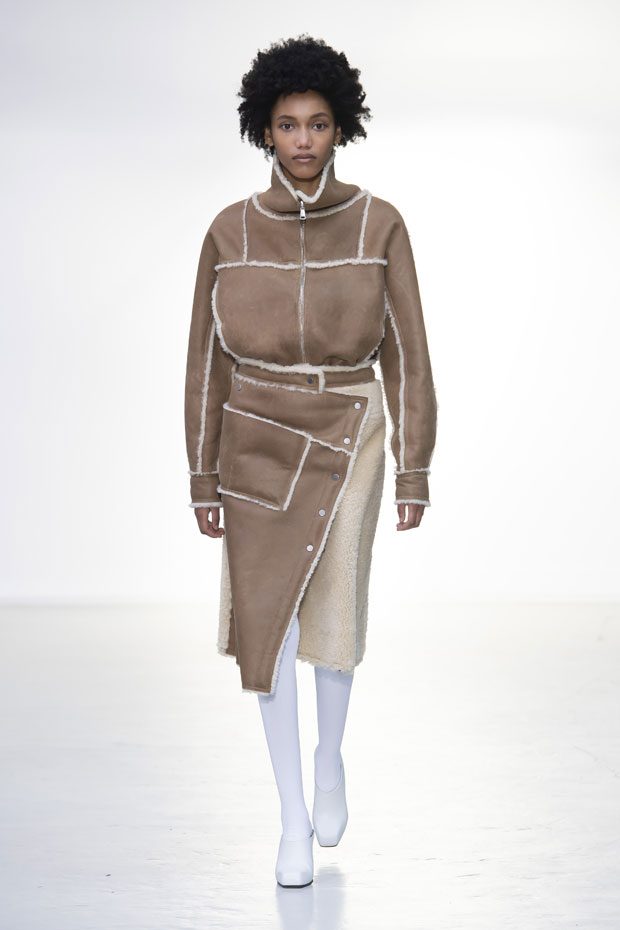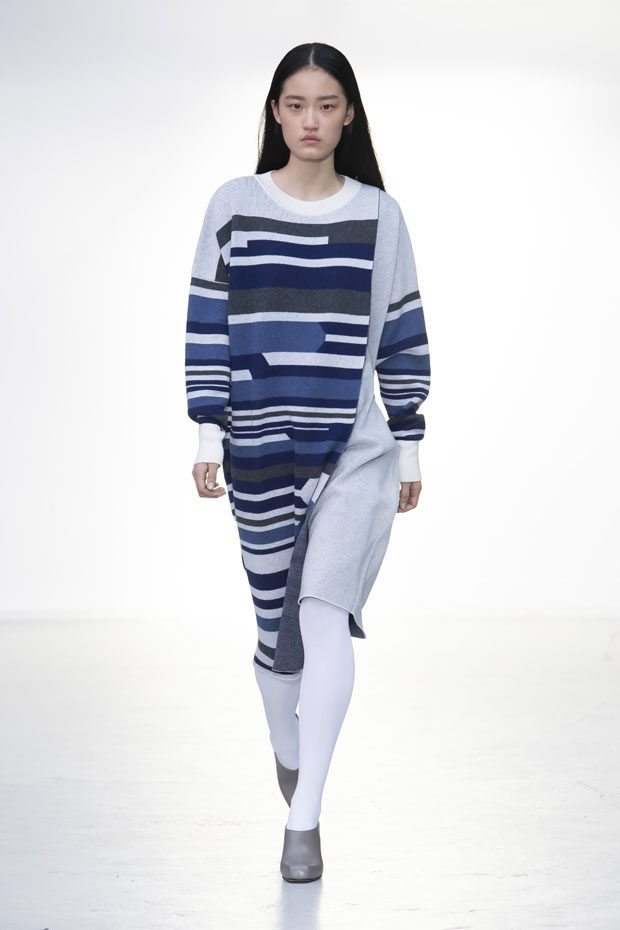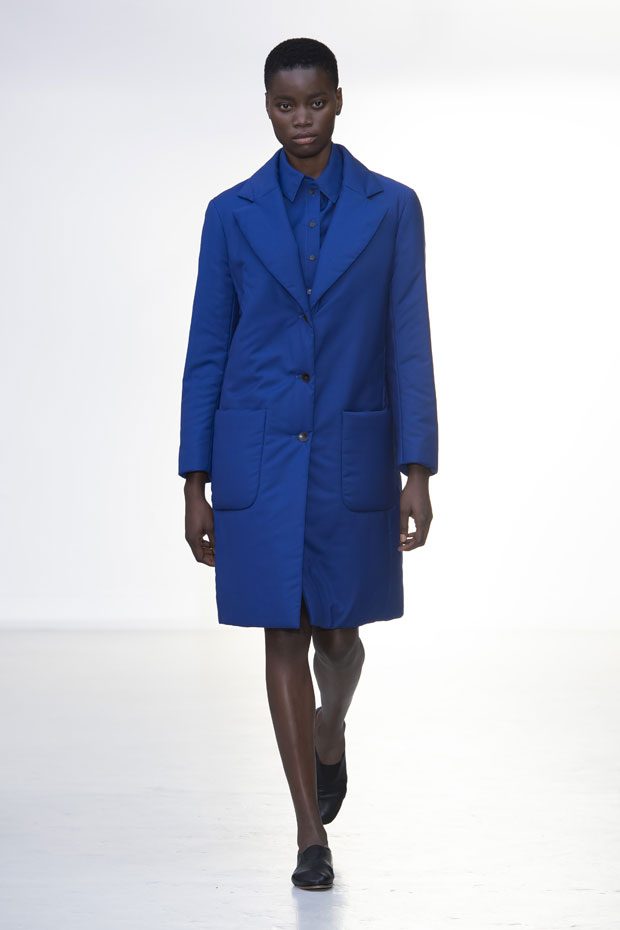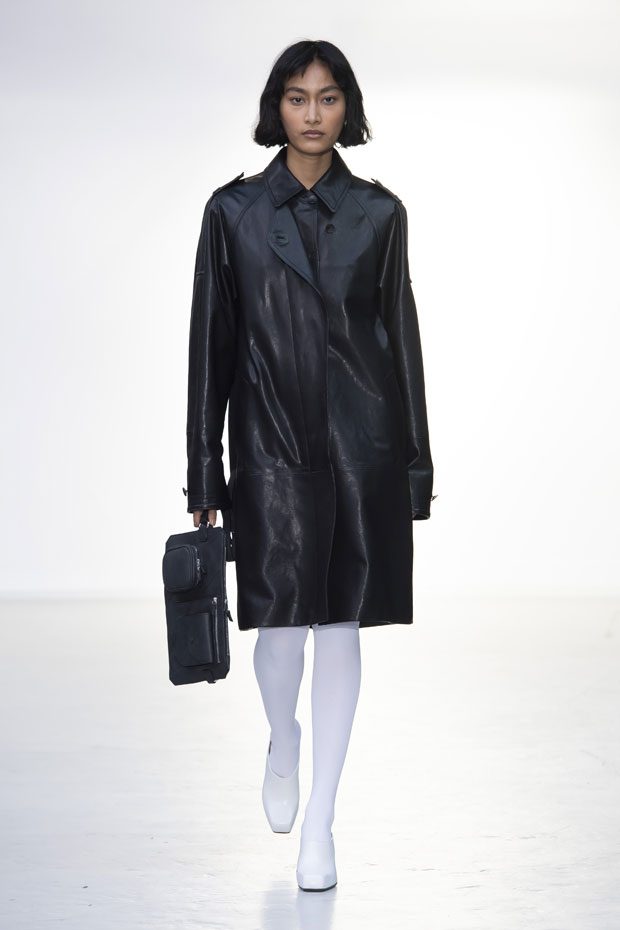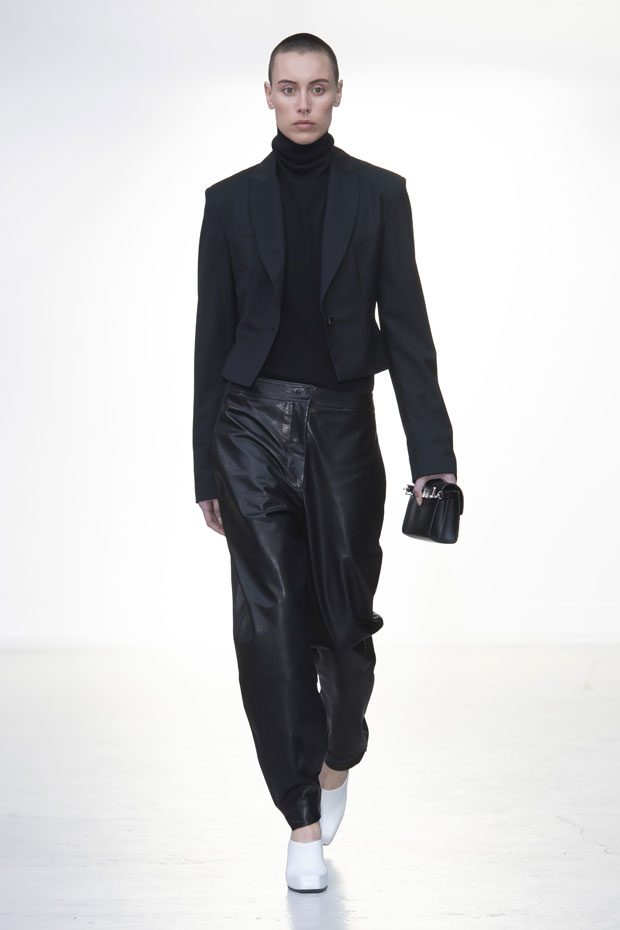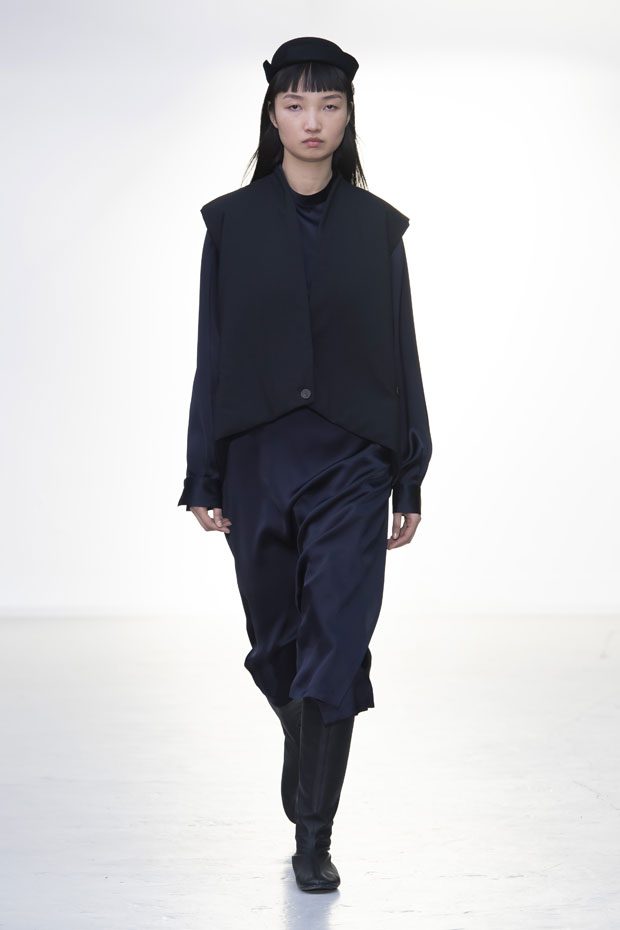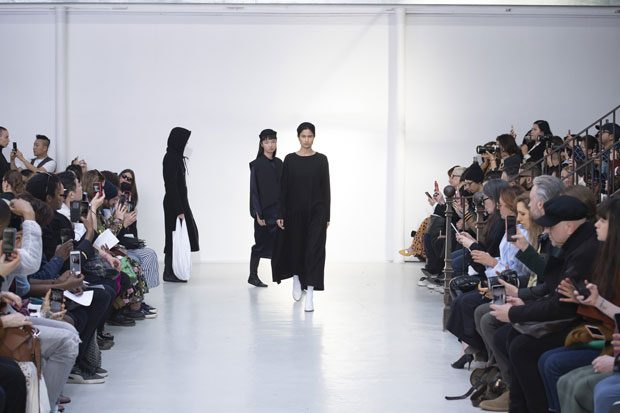 Images by © Shoji Fuji, courtesy of Nehera