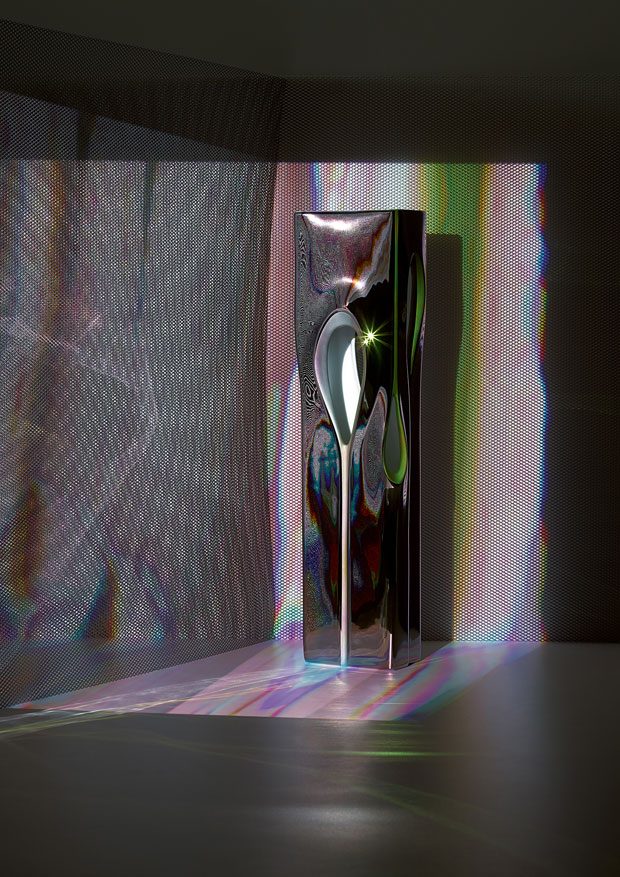 Discover Zaha Hadid Design's new collections for German manufacturer of porcelain and household goods, Rosenthal. The collaboration consists of three collections – The Lapp, The Wave and The Strip.
Creating timeless collections throughout its 140-year history, Rosenthal has also collaborated on acclaimed edition pieces with leading artists and designers including Salvador Dali, Andy Warhol, Walter Gropius and Werner Panton.
The Lapp collection comprises a family of vases of different sizes in varying combinations of matt and gloss ceramic finishes. Informed by the motion of a liquid droplets flowing along a solid surface, the design creates openings and voids that allow for many different flower arrangements at the top – as well as on the sides – of the vase.
Defined by the fluid lines of Zaha Hadid's sketching hand, the Weave vases incorporate delicate strokes that interweave and diverge to express their interplay of fluidity and symmetry.
The Strip collection includes three sculptural vases and two bowls of different sizes. A sequence of vertical strips with rhythmical offsets, the Strip collection transitions their square base into a circular top edge. Metallic highlights between each strip generate an intricacy within each design.
Discover more after the jump: