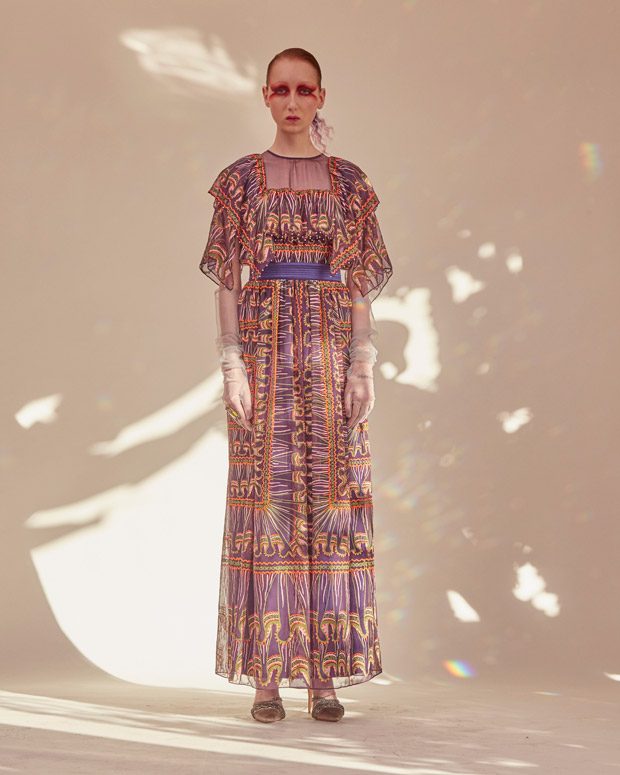 Discover Zandra Rhodes' Fall Winter 2019.20 The Golden Hour Collection, inspired by the time before sunset when colours become warmer and the Zandra woman becomes even more empowered, presented during the recently finished London Fashion Week.
"The season's shapes draw inspiration from Victoriana – incorporating elegant pearl cuffs and delicate waistlines. Flamenco style ruffles adorn the garments in true Zandra style. For AW19 looks are tiered and extra frou frou. The colour palette is an ode to adding warmth to the colder months. Sangria and Straw earth tones partner with rich hues in chiffon and shimmer satin. The two-piece is reintroduced into this collection for the versatile woman, taking power dressing to new heights as eveningwear. Basking in the glow of the sunset, the Zandra Rhodes woman is ready for anything day or night."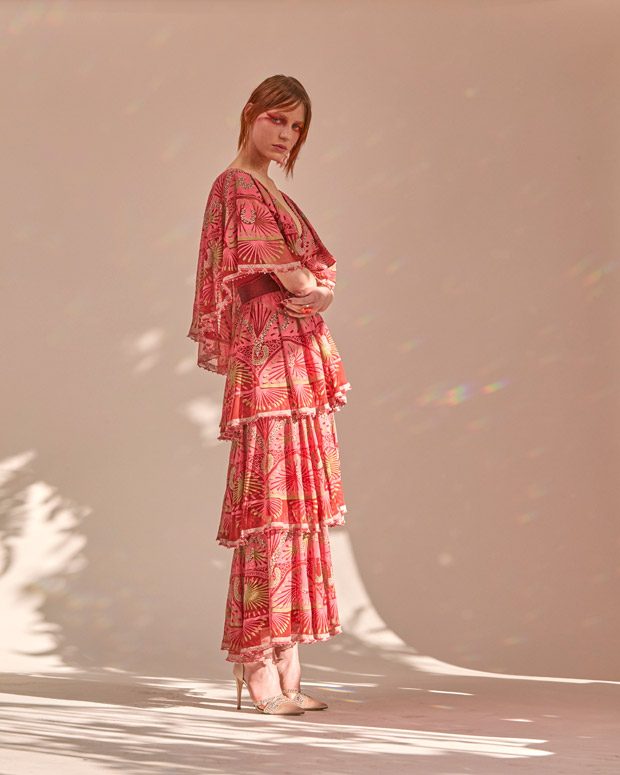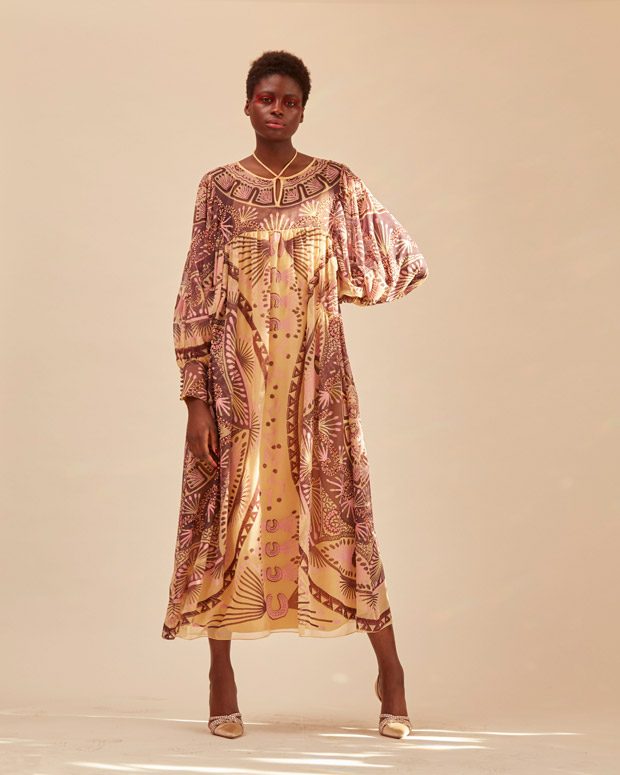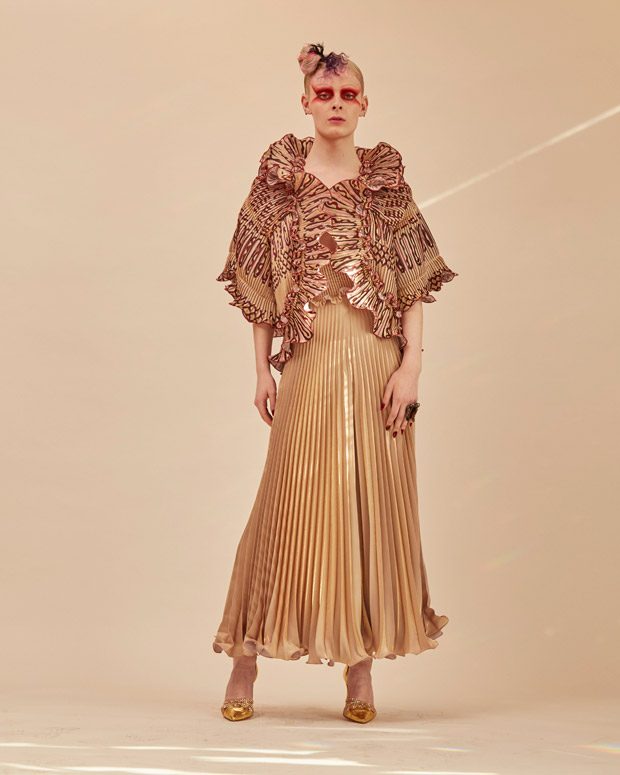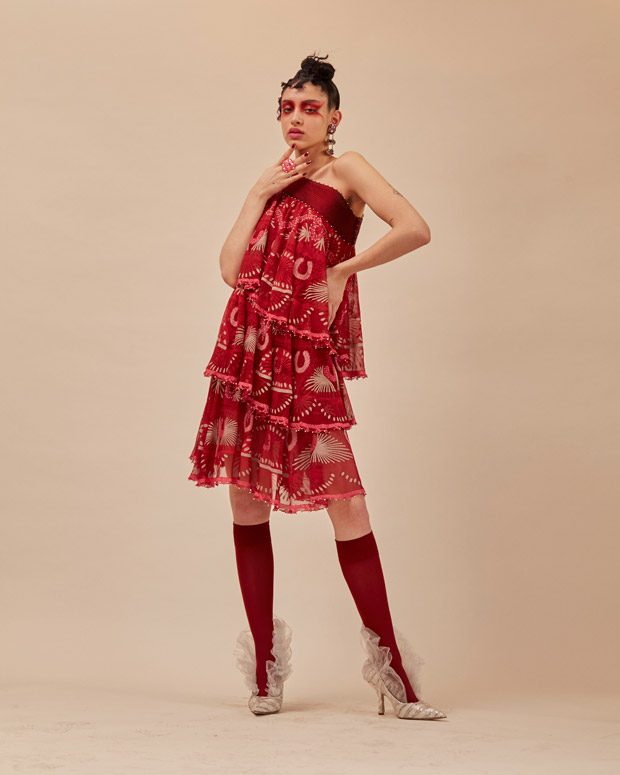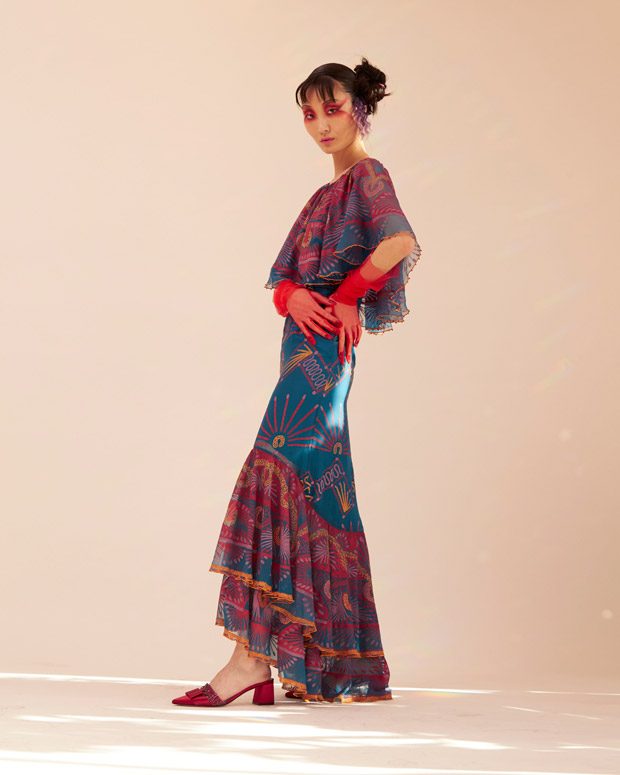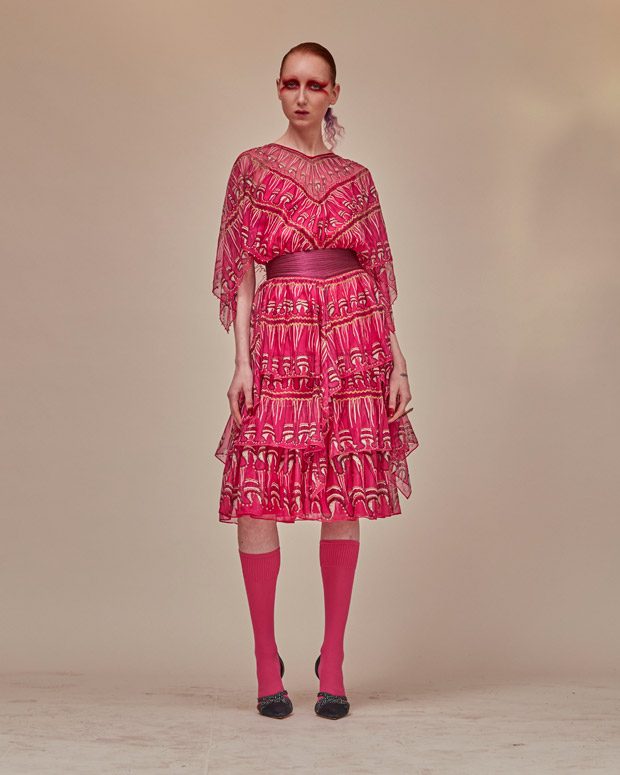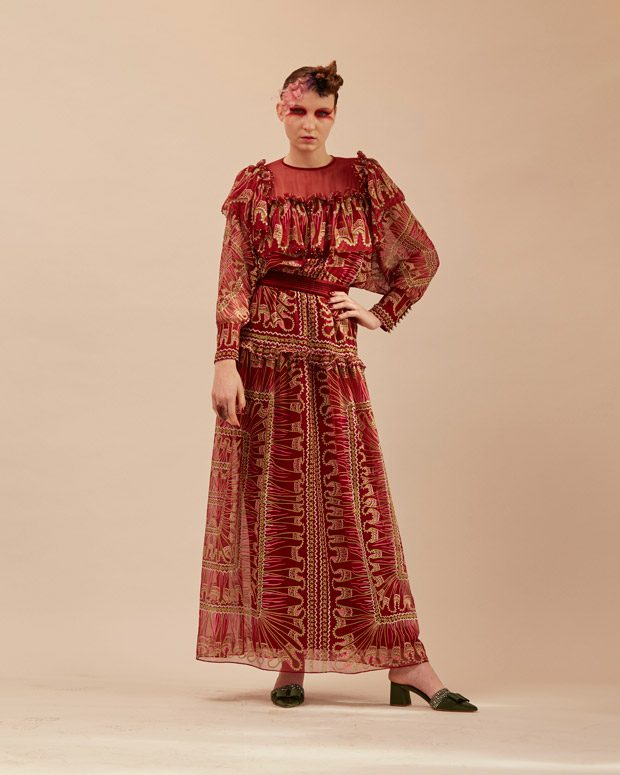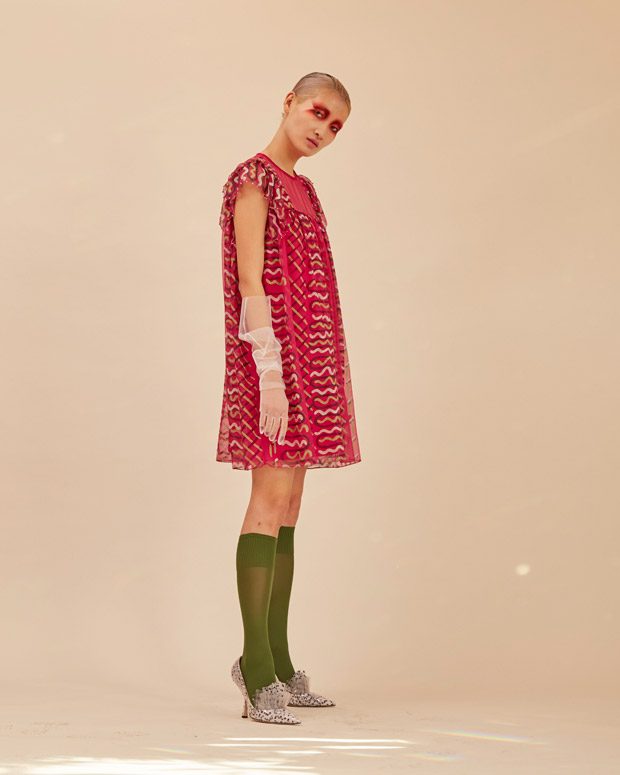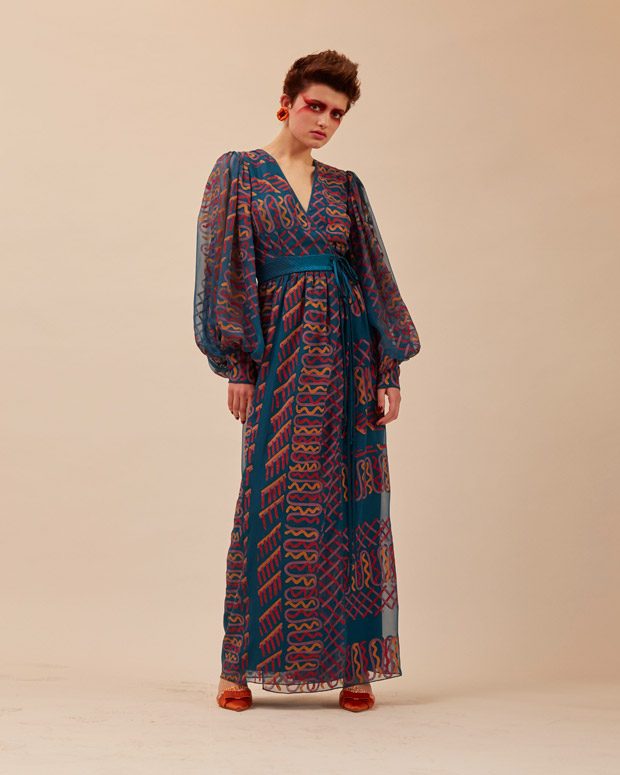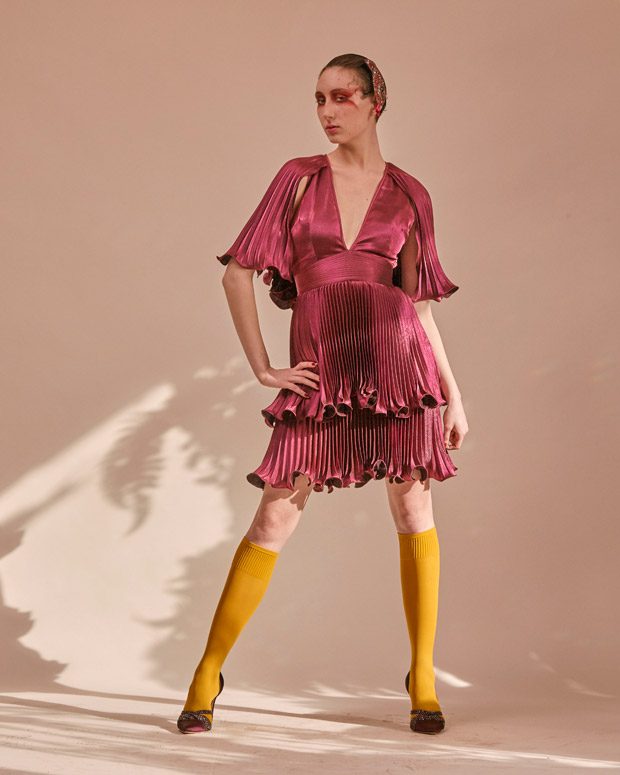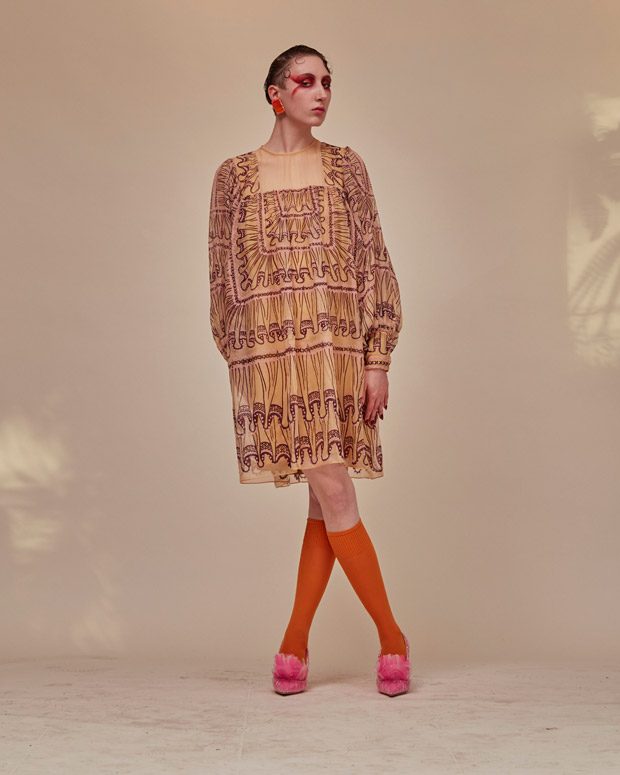 We love hearing from you, connect with us on Twitter, Instagram and Facebook.