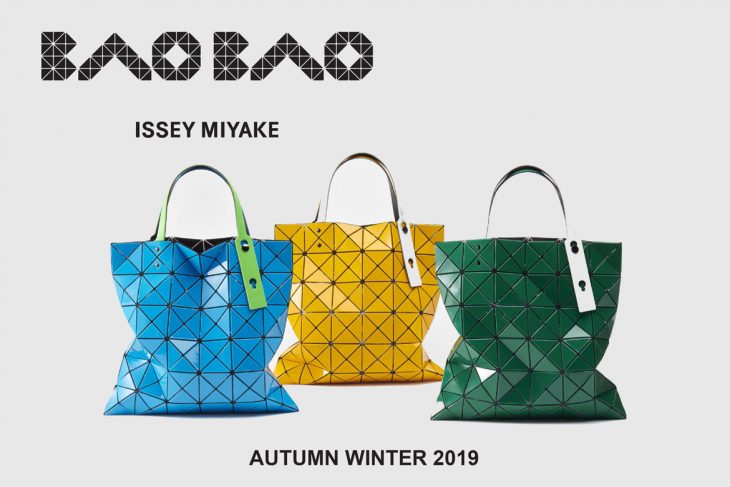 Bao Bao Issey Miyake celebrates Fall Winter 2019.20 with a collection full of diversity: it contains the most unique sizes, shapes, pattern and colours. This line of bags has been launched in 2000 as "PLEATS PLEASE ISSEY MIYAKE". It then established its name as an own brand from its Autumn/ Winter 2010 collection on. What definitely deserves devotion is the light weight and the bags' flat surfaces, as this is exactly what makes these pieces so practical. When wearing them during a long office-/, or shopping day, you won't need to lift heavy to carry any of them. These incredibly flat surfaces turn into three- dimensional ones when wearing them. Therefore they create the most individual shapes and impressions. Absolutely astonishing!
Continue below to read full review by our Germany Contributor SUSSAN ZECK: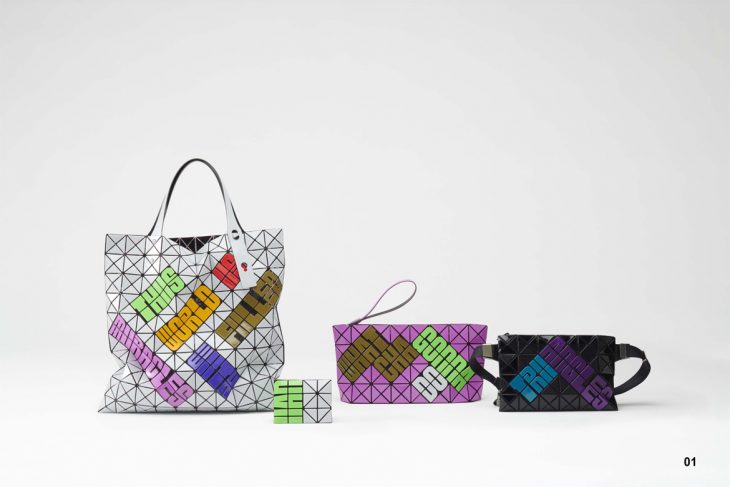 For Autumn/ Winter 2019/20, the range of colours is a wide one: it contains of several bright, joyful, eye- popping nuances that are fun to observe, such as chartreuse, scarlet, sunny yellow, orchid and cyan. Metallics, a trend that is very present for a long time now, is another favourite among this vivid colour cocktail: it is applied in different nuances, for instance rich gold, silver, Victorian pewter, azure, emerald green and tomato red. The triangle shaped pattern of these bags are reflecting the light in a highly interesting way. On of our favourite bags shines in metallic nuances. That underlines the playful, blithe character of these compelling creations.
A few bags are provided with fun slogans, such as "This world is filled with miracles", "What cha gonna do", or, matching this collections' theme incredibly well: "Triangles". This play with words is, without any doubt, inspiring to observe. For those of you who prefer to dress in an even more nonchalantly way, we recommend the playful bagpacks. With their light weight and soft fabrics, they are your perfect companions for urban adventures. Some tinier models seem to be made for a night- out: they shine in multicoloured hues or, even more unique, appear in total triangle- shaped optics.
Some other favourites of us are bags in mysterious metallics, that change their optics whenever you move them. Simply smooth! Due to their versatile character, they are true artworks.
Last but not least this charming collection comprises a bunch of travel buddies. These pieces, that are mainly kept tonal, are certainly a perfect pick for your next journey to sunny fields.
Bao Bao Issey Miyake F/W 2019/20 stays in mind because of its joyful, versatile yet practical character. These pieces radiate pure joie de vivre and are the perfect addition for 24hours of your busy everyday life.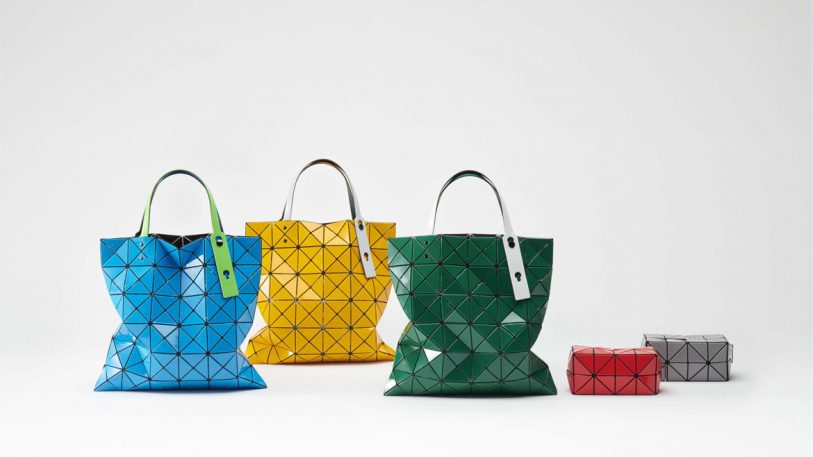 Picture Credit: © Bao Bao Issey Miyake
Review by Sussan Zeck for D'SCENE Magazine