Camera Nazionale della Moda Italiana organized the 5th edition of Milano Moda Graduate, an event presenting the best talents of the Italian fashion schools, on June 14, 2019, as part of the recently finished Milan Fashion Week. John Lloyd Palomares (NABA, Nuova Accademia di Belle Arti) won YKK Italia prize (Milano Moda Graduate's main partner).
"Reflecting Camera Nazionale della Moda's constant attention to young talents, Milano Moda Graduate stands out as a unique initiative offering fashion students the access to an exclusive network of industry's experts, able to accelerate their professional path.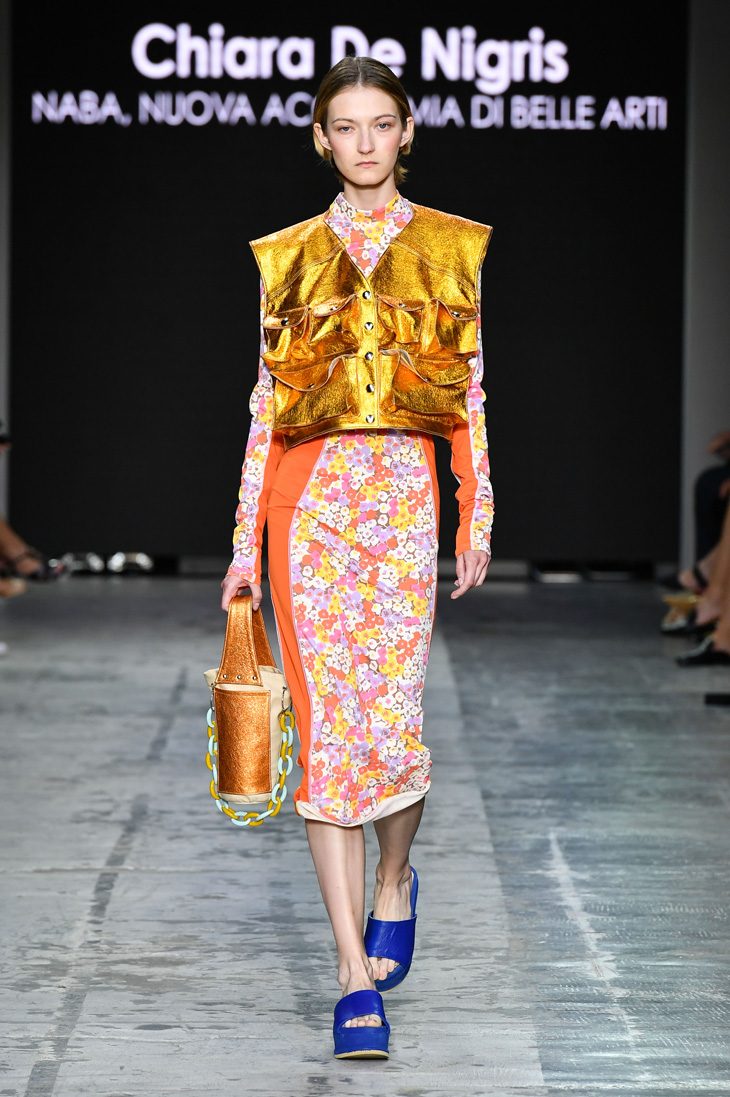 During their Milano Moda Graduate's adventure, finalists had the chance to attend special workshops and to receive unparalleled consulting activities from prestigious personalities in the sector. In particular, they discover the secrets behind the creation of luxurious Italian fabrics thanks to visits to the factories of high-end textile companies, such as Albini, Taroni, Clerici and Limonta. They got precious insights on fastening accessories by leading company YKK Italia and they had exclusive access to the atelier of Giorgio Armani's Armani Privé couture line."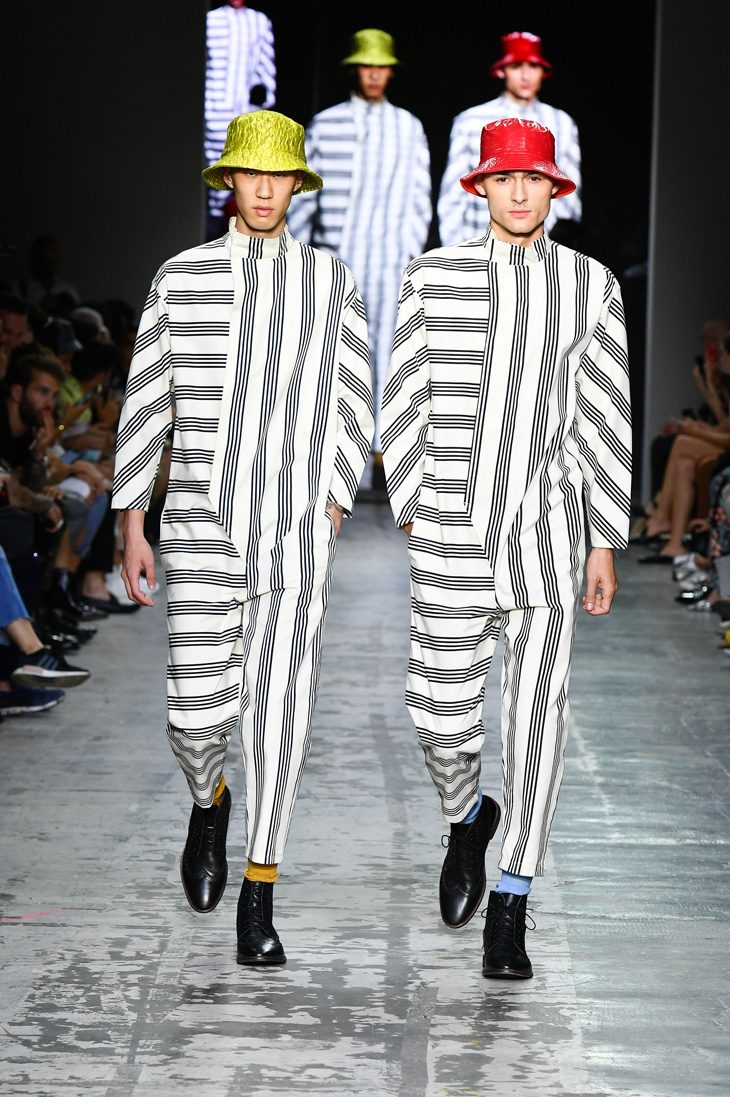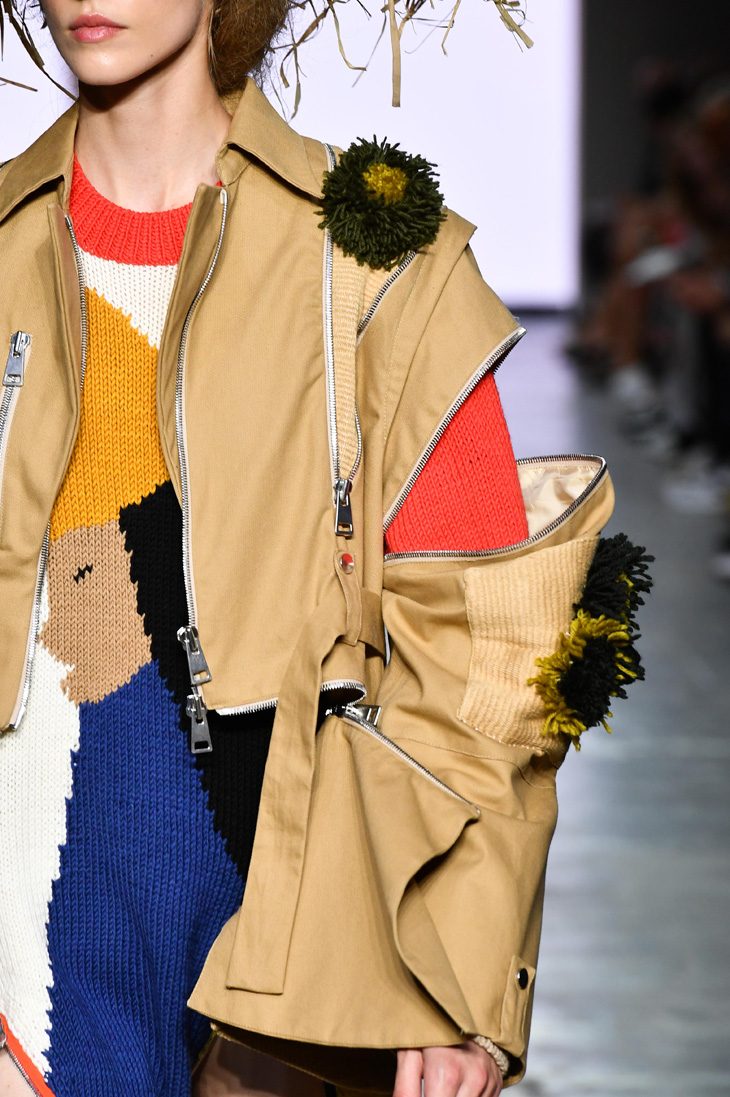 Host:Annie Mazzola
Jury: headed by Angela Missioni and composed by Carlo Capasa (CNMI, Chairman), Angela Missoni (Missoni, President and Creative Director President Of The Jury); Giuseppe Angiolini (Honorary President Of Camera Italiana Buyer Moda); Gianluca Cantaro (Nowfashion, Editor In Chief); Alessandra Carra (Agnona, Ad); Michele Ciavarella (Deputy Editor Style Magazine Corriere della Sera); Jacopo Etro (Etro, Creative Director Textile and Home), Tyler Franch (Hudson Bay (Canada), Fashion Director); Caroline Issa (Tank, Ceo); David Martin (Odda, Editor In Chief); Christopher Morency (Highsnobiety, Editor At Large); Michael Philouze (Vogue, Menswear Editor); Sara Sozzani Maino (CNMI International Brand Ambassador; Deputy Editor In Chief Vogue Italia and Head of Vogue Talents); Ted Stafford (Hearst Group, Men's Health US, Fashion Director); Tomaso Trussardi (Trussardi, Chairman); Roberta Valentini (Penelope, Buyer); Hitoshi Yamaguchi (President YKK Italia) awarded TK Francesco Murano (IED Moda Milano) with the Camera Nazionale della Moda Italiana Fashion Award.
The prize: 10,000 euros which the CNMI fashion trust assigned him/her to support her/his growing path
Thanks to ABC Mannequins, a leading company in mannequins design and creation. Thanks to Francesco Ficara of Bumble and Bumble, a leader in hair styling. Thanks to Pro * Lab Agency for make-up. Special thanks for the collaboration: Scuola Superiore d'Arte Applicata ofCastello Sforzesco, Albini Group, Limonta, Lanificio Ermenegildo Zegna & Figli, Lanificio Botto Giuseppe & Figli, Clerici Tessuto, Taroni, Lineapelle, Framis Italia. Special thanks to Giorgio Armani for opening his haute couture atelier to Milano Moda Graduate students.
Images courtesy of © Karla Otto / CAMERA NAZIONALE DELLA MODA ITALIANA