Fashion designer Ulyana Sergeenko presented her Fall Winter 2019.20 Haute Couture Collection, that explores exotic voyage around the world, on Monday July 1st during the ongoing Paris Fashion Week.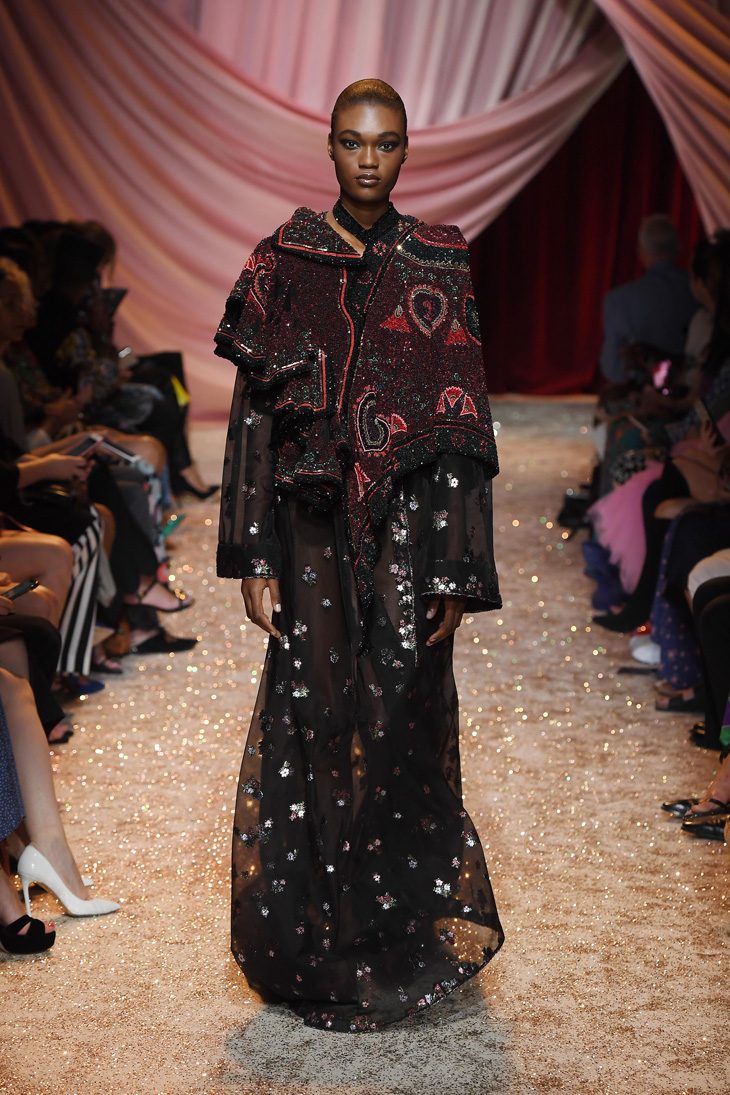 "Ulyana Sergeenko has carved her own special niche within the world of Couture. A passionate storyteller, she conceives each collection as a fully formed tale. Story after story, season after season, her heroine changes and evolves, keeping intact an unmistakable wit and joyous femininity, drawing a glamorous map of references and inspirations.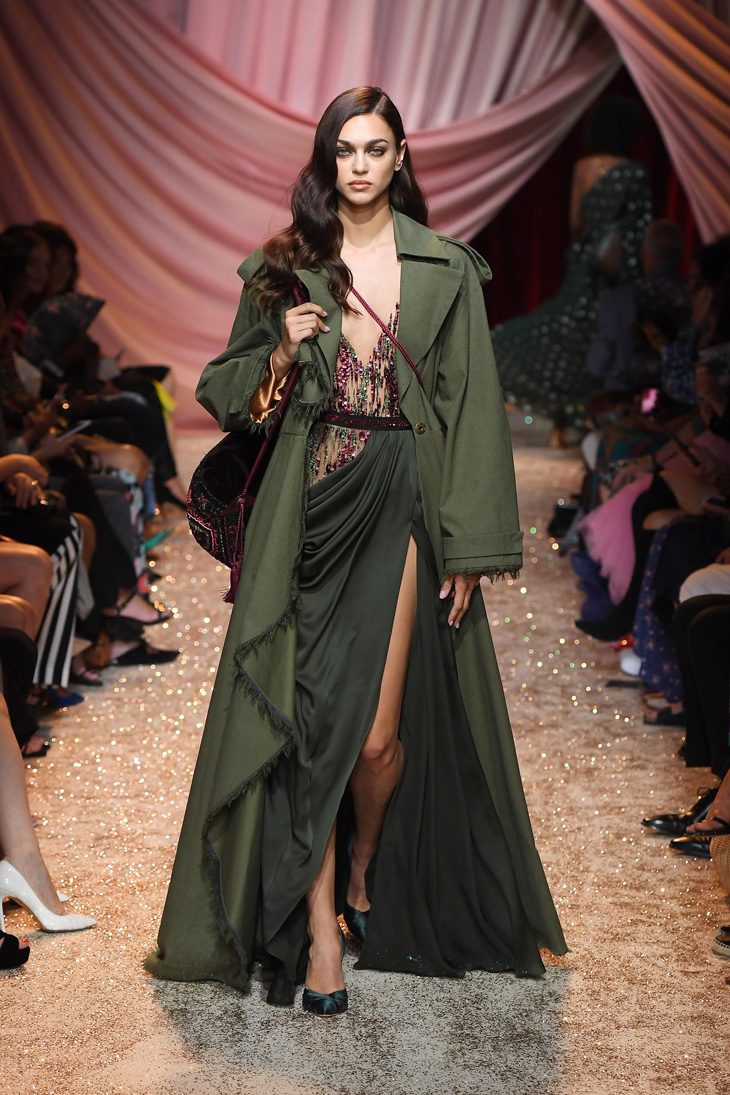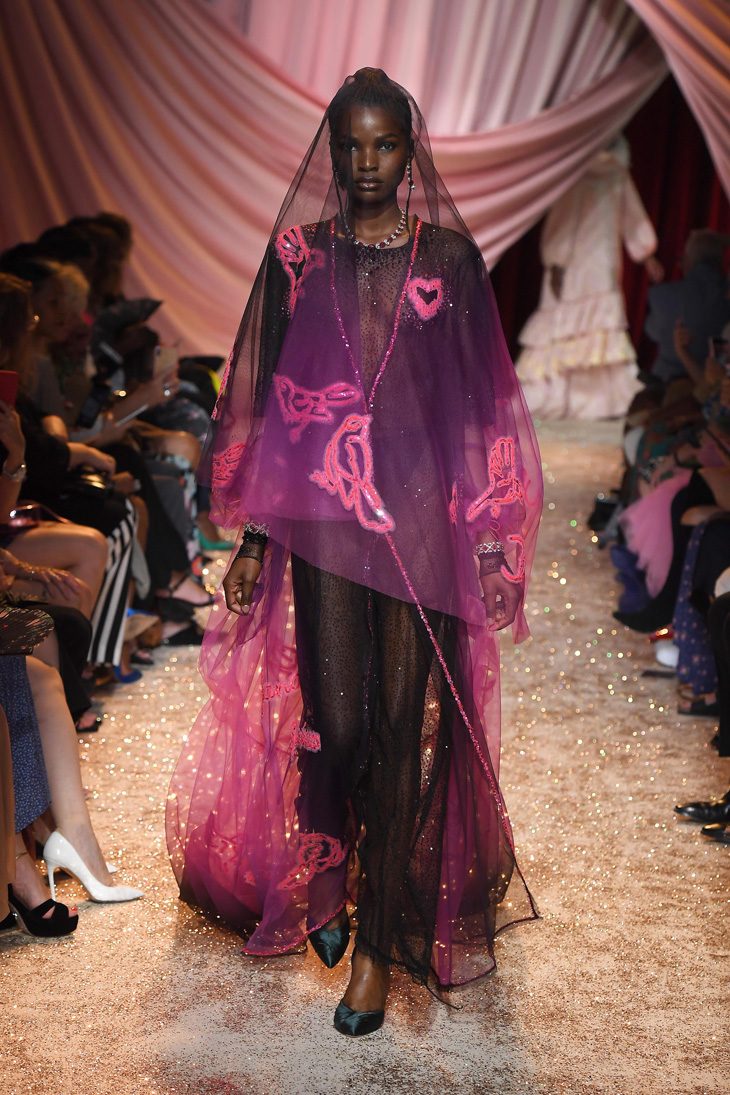 For Fall-Winter 2019/2020, opening once again the magic box of fantasy, Ulyana Sergeenko brings her heroine on an enriching, exotic journey around the world. One decided overnight, grabbing a few belongings and hitting the road. Along the way, the heroine swaps her things for local artifacts. Gradually, her wardrobe bursts with colorful pieces from different cultures, which she mixes freely. We meet her in the souk of Samarkand, Uzbekistan, right in the middle of her journey, free and happy. She is wrapped in a multicolored fur coat, and wears trousers; her local Ikat robe is embroidered with crystals and colored stones.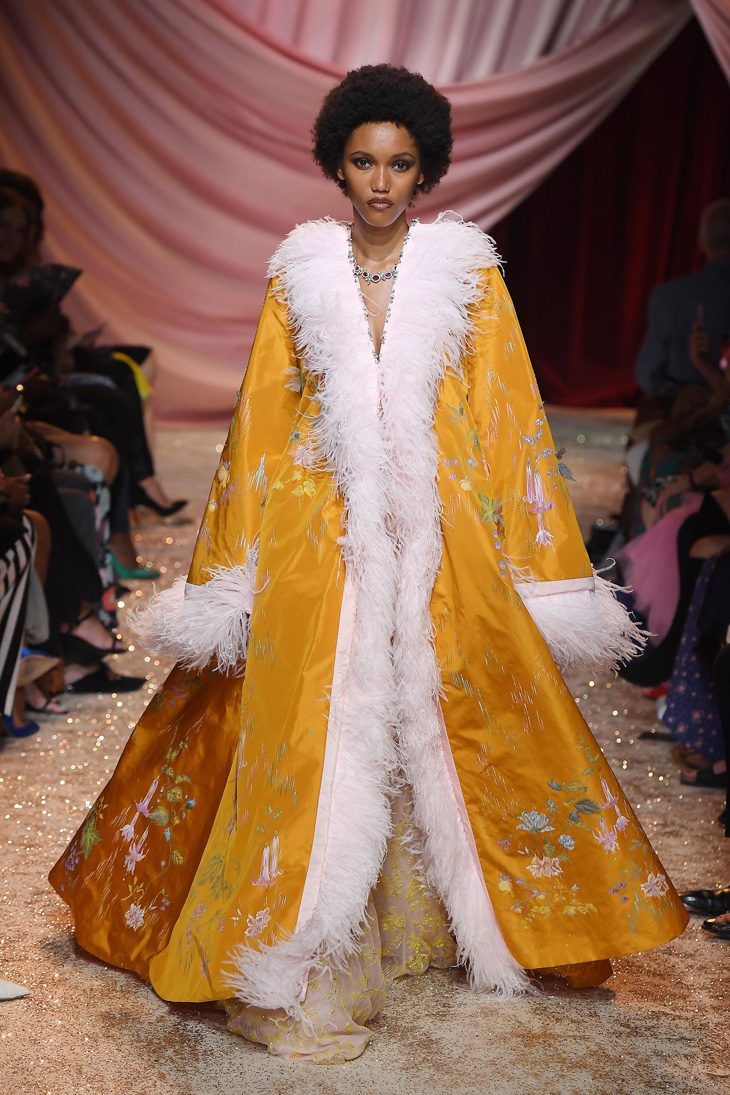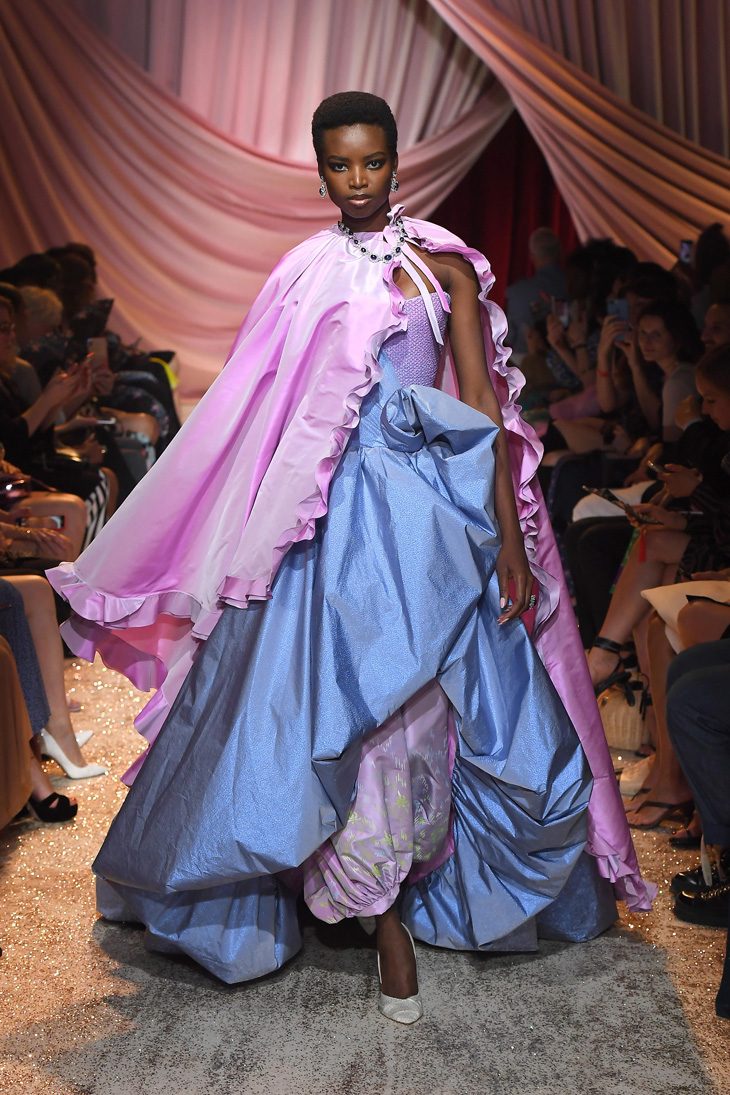 On warm days, she layers weightless dresses made of mesh and transparent organza and swarming with singular patters. Her capes are embroidered with the motifs of local carpets. As usual, she favors a shapely silhouette with a nipped waist, and is all for a soulful touch of craft: floral ornament applied by hand and then embroidered; bomber jackets and skirts made to resemble the Uzbekistan kourpeshkas (national pillows), with hanging beaded tassels; intricate crochet and beading. Images of herbs and flowers are blurred, following the Ikat technique."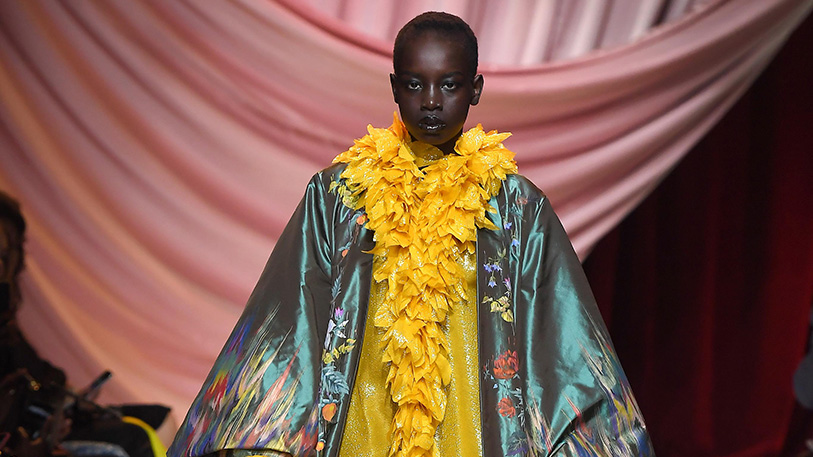 Direction: Alexandre de Betak
Production: Bureau Betak
Stylist: Jenke Ahmed Telley
Models Casting: Carine Utegenova
Hair: Odile Gilbert
Make-up: Val Garland
Live-performance: Sebastien Tellier
Lighting Design: Light Design – Franz & Fritz
High jewelry: Faidee
Images Courtesy of Ulyana Sergeenko