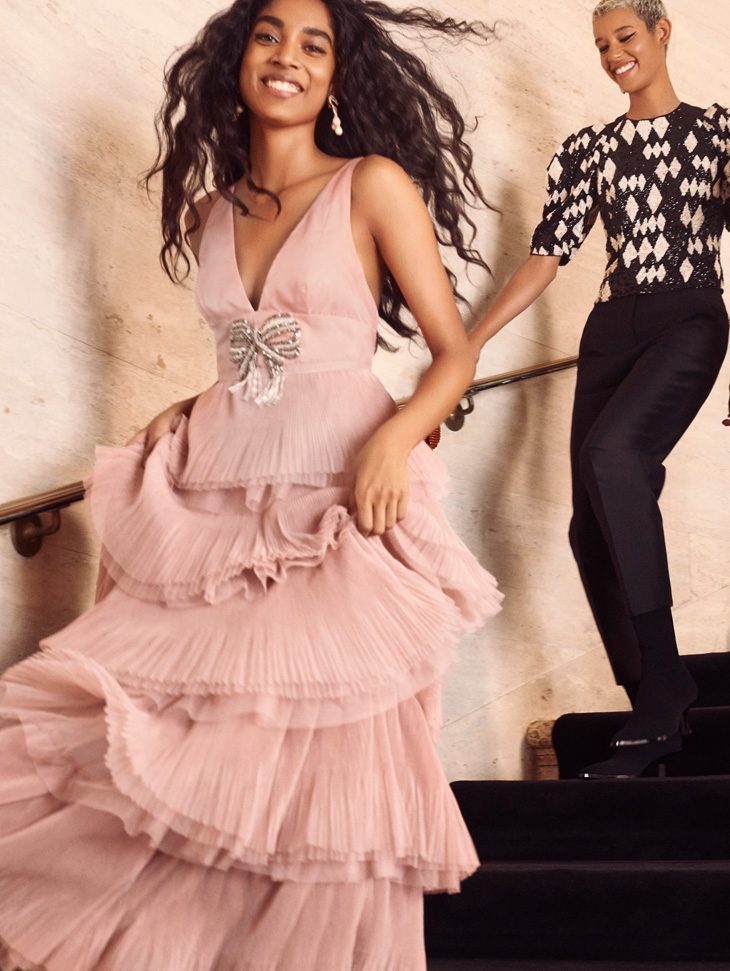 Discover H&M's Conscious Exclusive Fall Winter 2019.20 collection that was inspired by the glamour of mysterious masquerade balls and dazzling parties from the 1960s. H&M celebrates Conscious Exclusive's 10th-anniversary collection with more sustainable fashion, featuring, for the first time, pieces from recycled brass, recycled zinc and TENCELTM X REFIBRATM lyocell, an lyocell fibre partly made from waste cotton.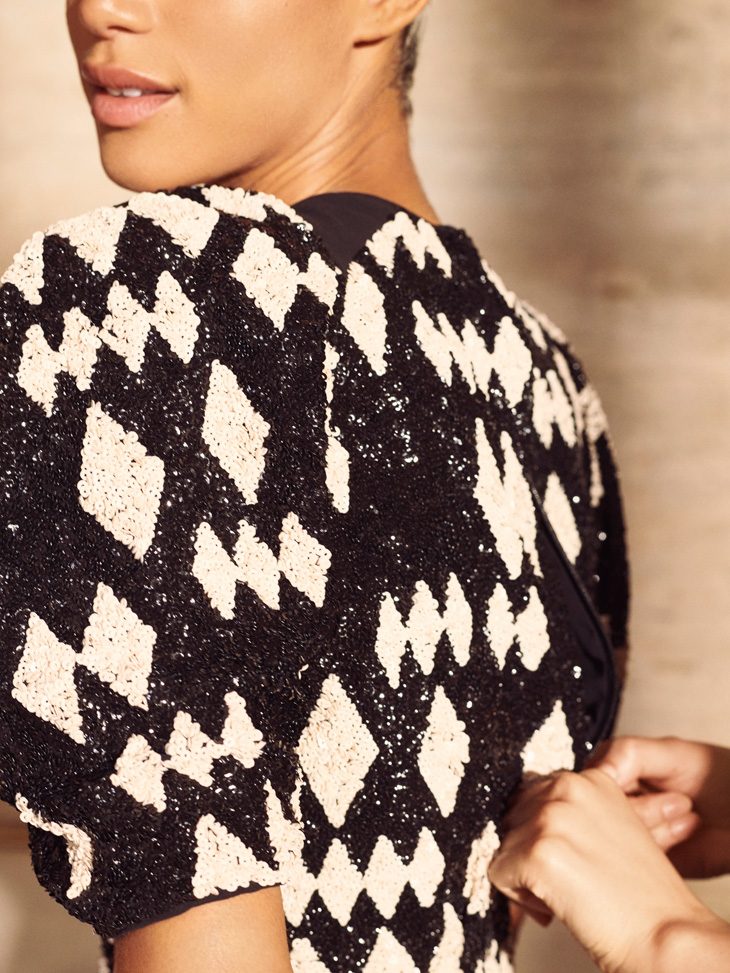 "Romantic dresses play a starring role in this second edition of the Conscious Exclusive collection in 2019: the China blue rose-printed jacquard prom dress and the floor-sweeping dusty pink tulle gown are all-eyes-on-me statement pieces next to sequined harlequin-patterned, ribbon-tied minis – all made from recycled polyester blends. Meanwhile a sumptuous velvet recycled polyester suit with an embellished belt is as versatile as pretty lightweight knits in blends made out of TENCELTM lyocell fibres and wool; and a beaded cape made partly with recycled glass beads, a ruffled velvet top made from recycled polyester and a selection of exquisite hair pins made with recycled zinc and brass mix promise super-spangled, scene-stealing effect."
"The starting points for the AW19 Conscious Exclusive collection were mysterious masquerade balls that took place in the 1960s. We were thinking about dazzling, one-off events where the anticipation in the build-up only increases the pleasure. We wanted to create special pieces that will stay in your wardrobe for years to come thanks to their endless versatility. Our customers will find that each piece can be styled according to their personality and mood; we hope these clothes are cherished, and invested with many happy memories of glorious evenings spent having fun" – Ella Soccorsi, designer at H&M.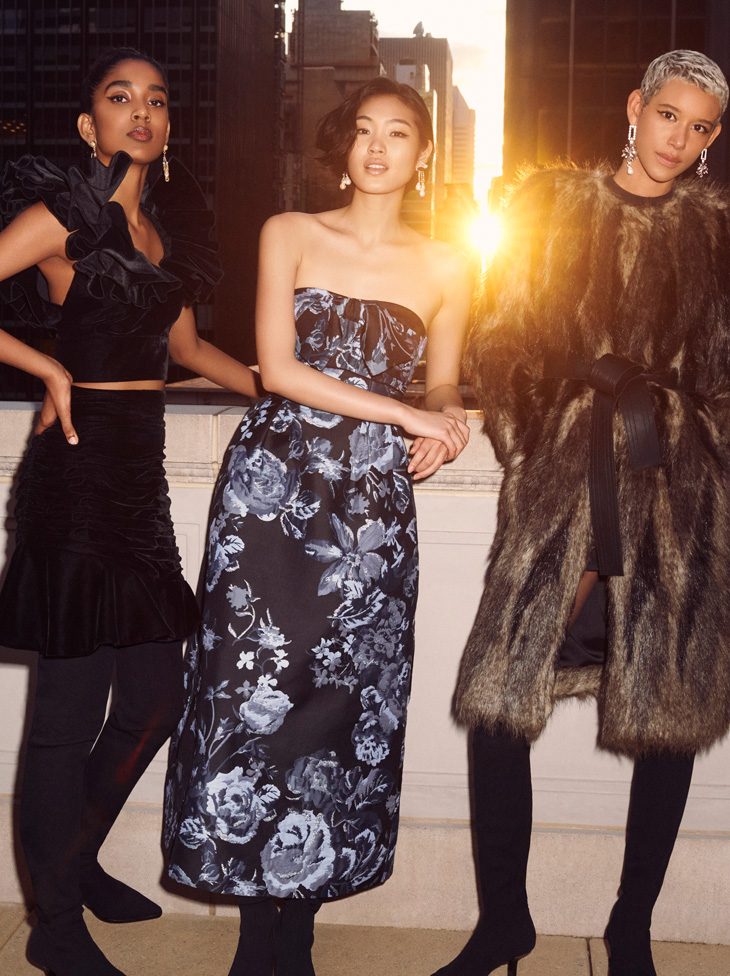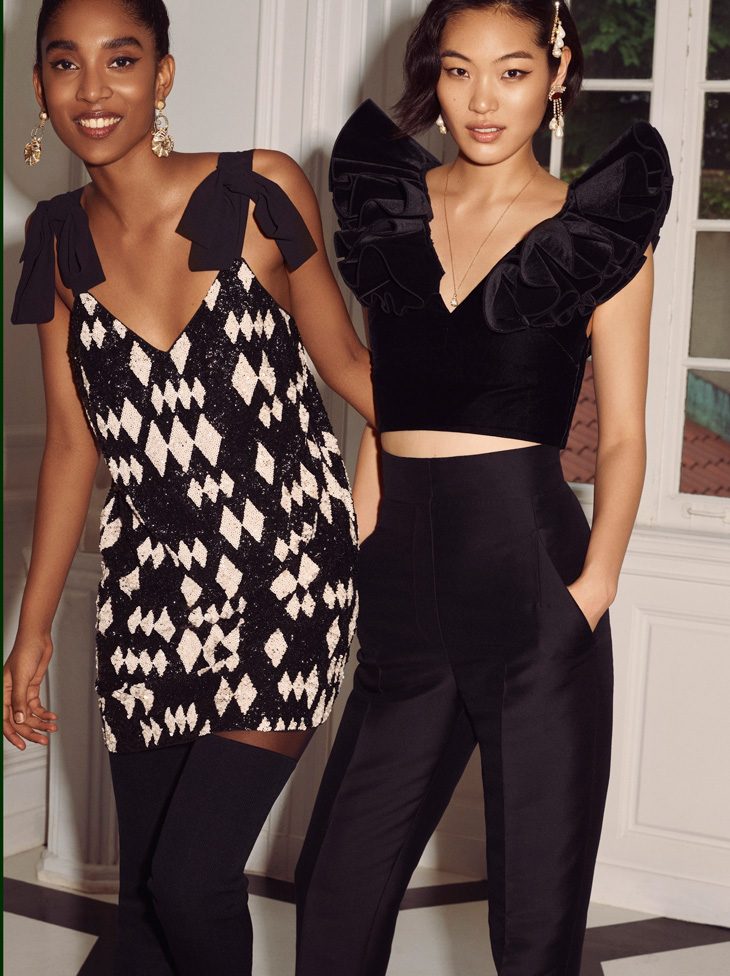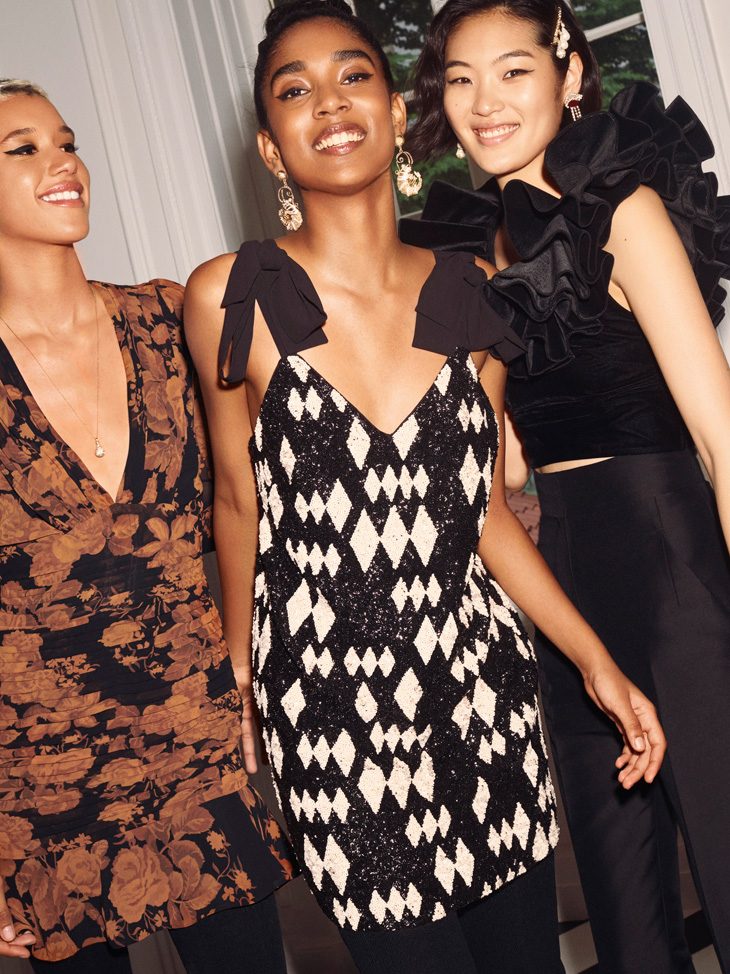 H&M AW19 Conscious Exclusive collection will be sold on hm.com and in selected stores in selected markets from September 26.