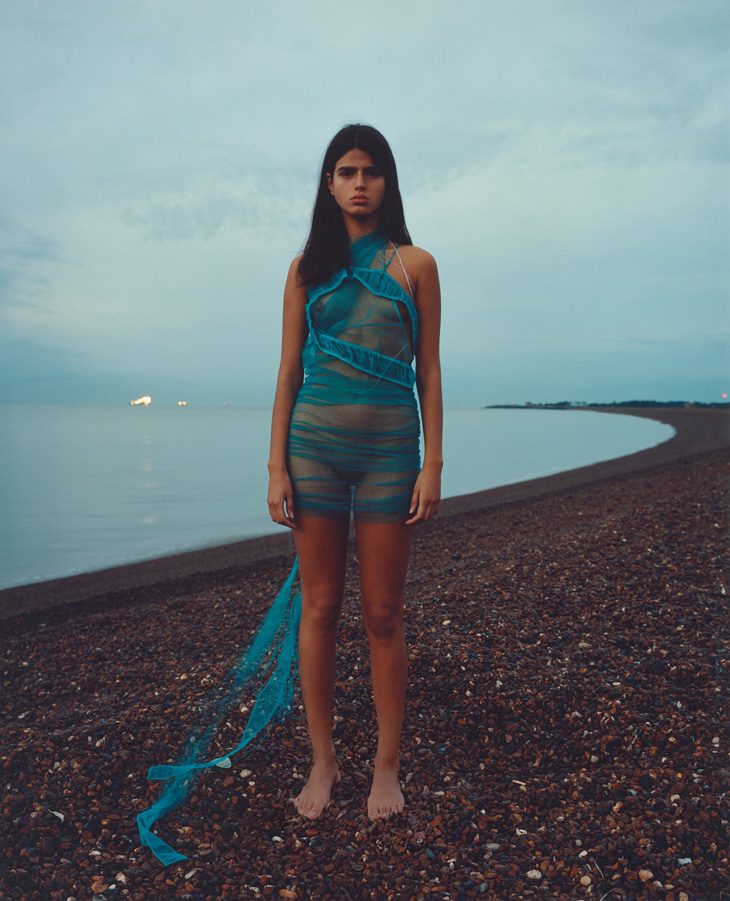 Discover Supriya Lele's Fall Winter 2019.20 advertising campaign featuring model Paula Anguera captured by fashion photographer Jamie Hawkesworth. In charge of styling was Emilie Kareh, with creative direction from Jonny Lu, and casting direction by Establishment NY.
"For her Autumn / Winter '19 campaign, Supriya Lele embarks on a cross-cultural examination of identity, looking to the contradictory codes and markers that imprinted on her experience and approach from an early age.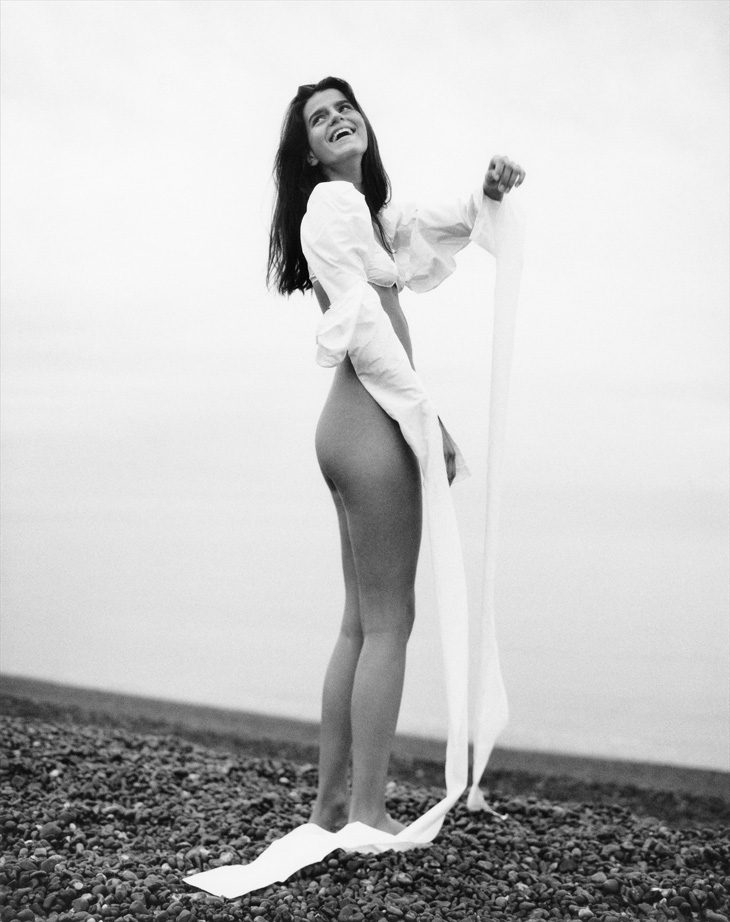 Acting as a collaborative endeavour between Lele and revered photographer Jamie Hawkesworth, the results pay tender homage to their mutual hometown of Ipswich and subversively examine the visual tension between the former's British and Indian heritage.
The bleak, stridulous veneer of the town's coastal landscape poignantly contradicts the saturated hues of Lele's delicate Indian textiles and sensual drapery, culminating in a profound illustration of her role within the conflicting spaces she calls home."