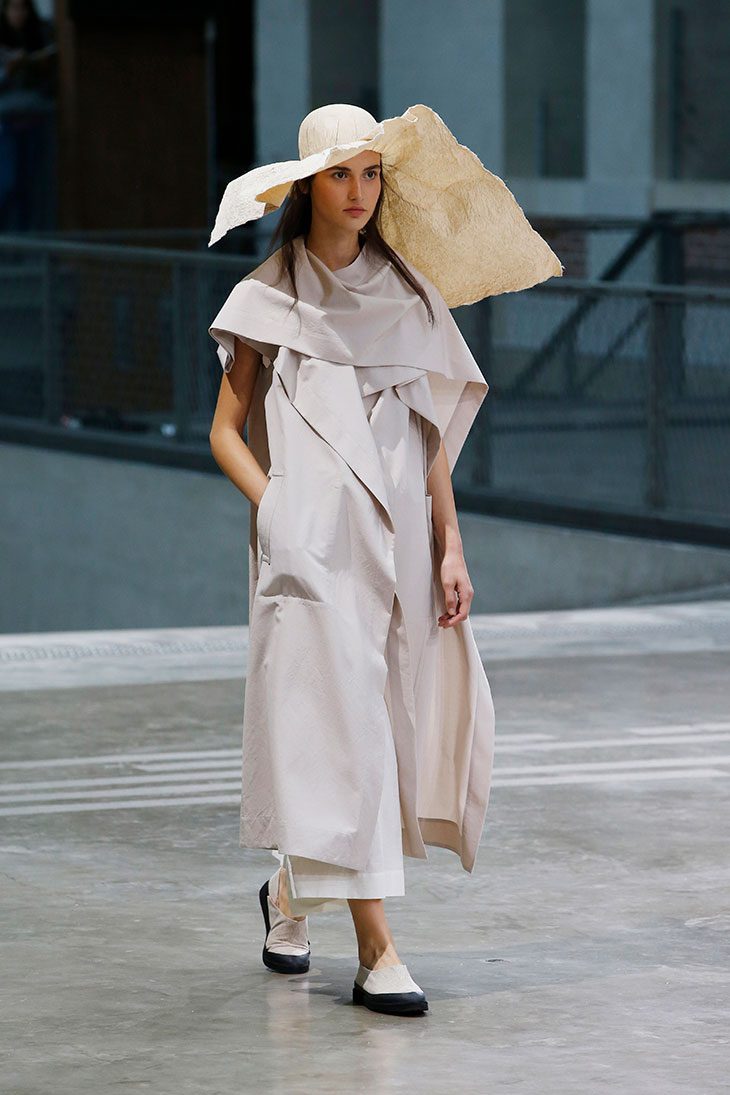 Issey Miyake presented Spring Summer 2020 collection on Friday, September 27th, during the ongoing Paris Fashion Week. Entitled A Sense of Joy, the collection is inspired by the idea of bringing people from different regions and generations together.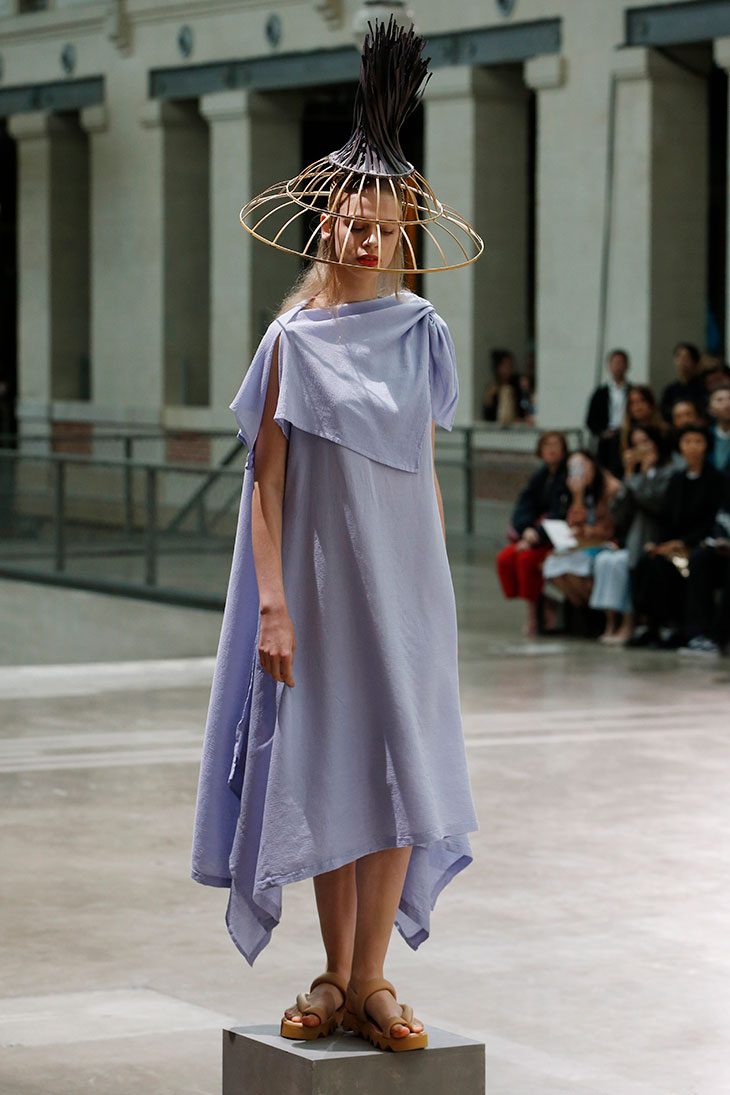 If we trace back to the origin of clothing, there we would find a simple act of wrapping ourselves with a piece of cloth, perhaps an inclination to adorn our body. As we do so we feel a sense of joy that is primitive and instinctive. – from Issey Miyake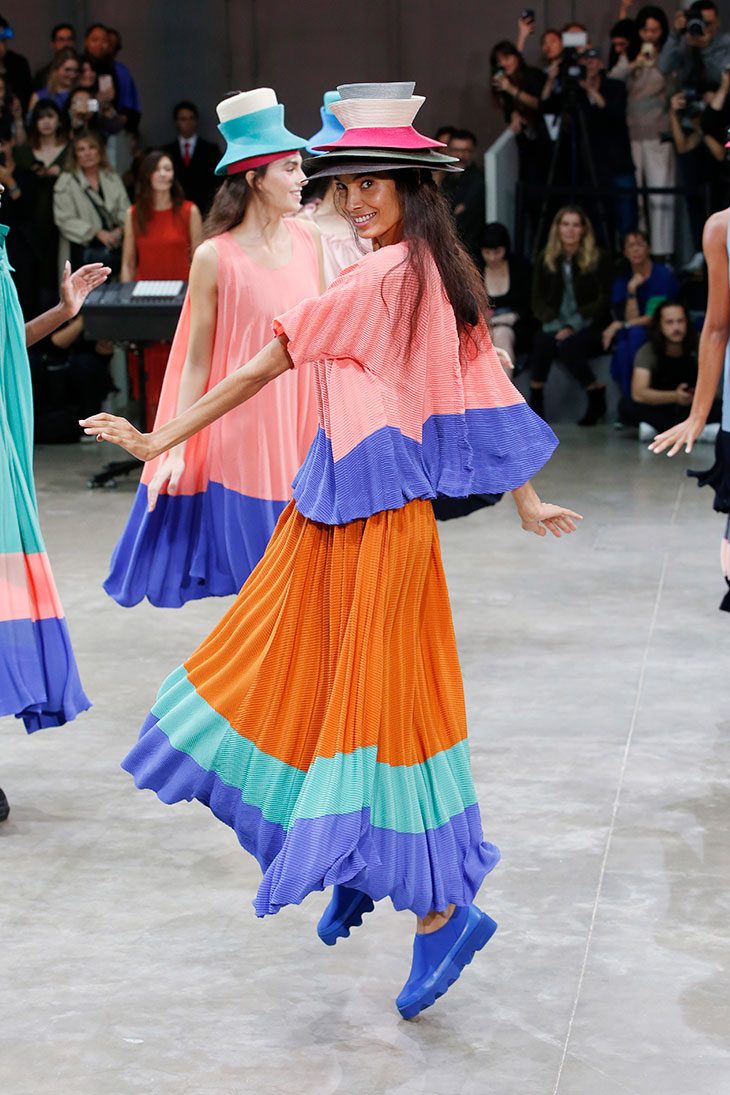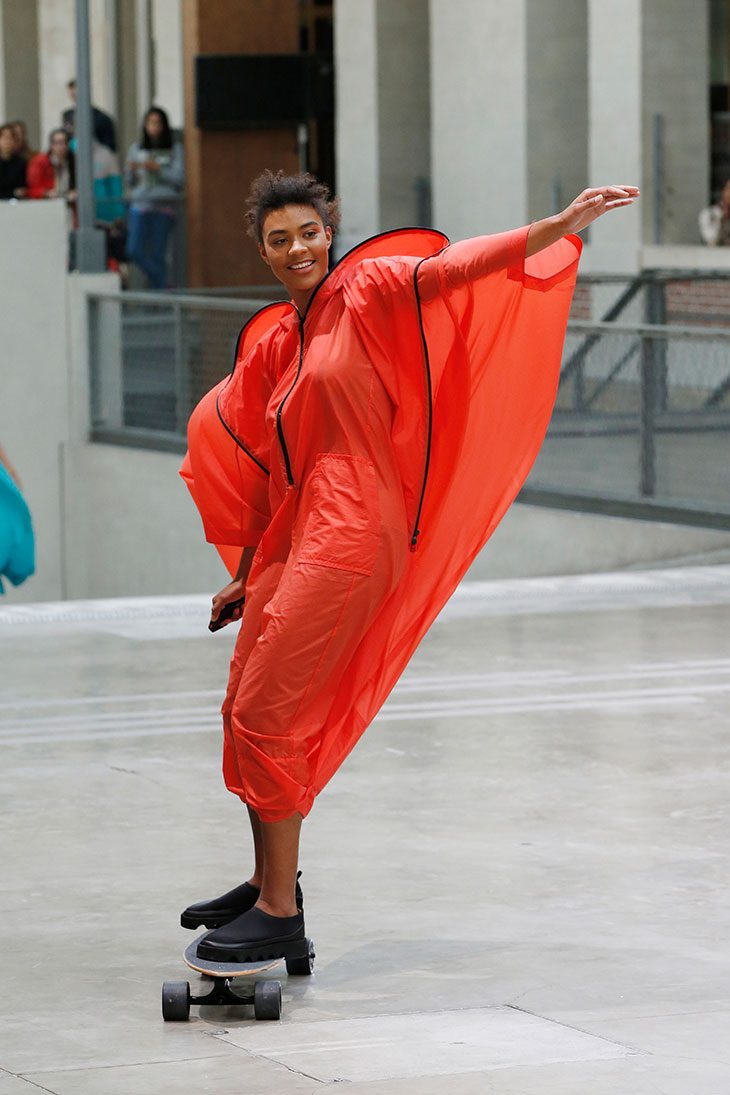 We find things that are intrinsic in both tradition and innovation: in the culture of weaving and dyeing practiced in Japan since the old days, and in the latest manufacturing technologies and materials developed by advanced science. It is in our interest to look at them with a new perspective, and by connecting and integrating them we can begin to create clothes that bring us a sense of joy.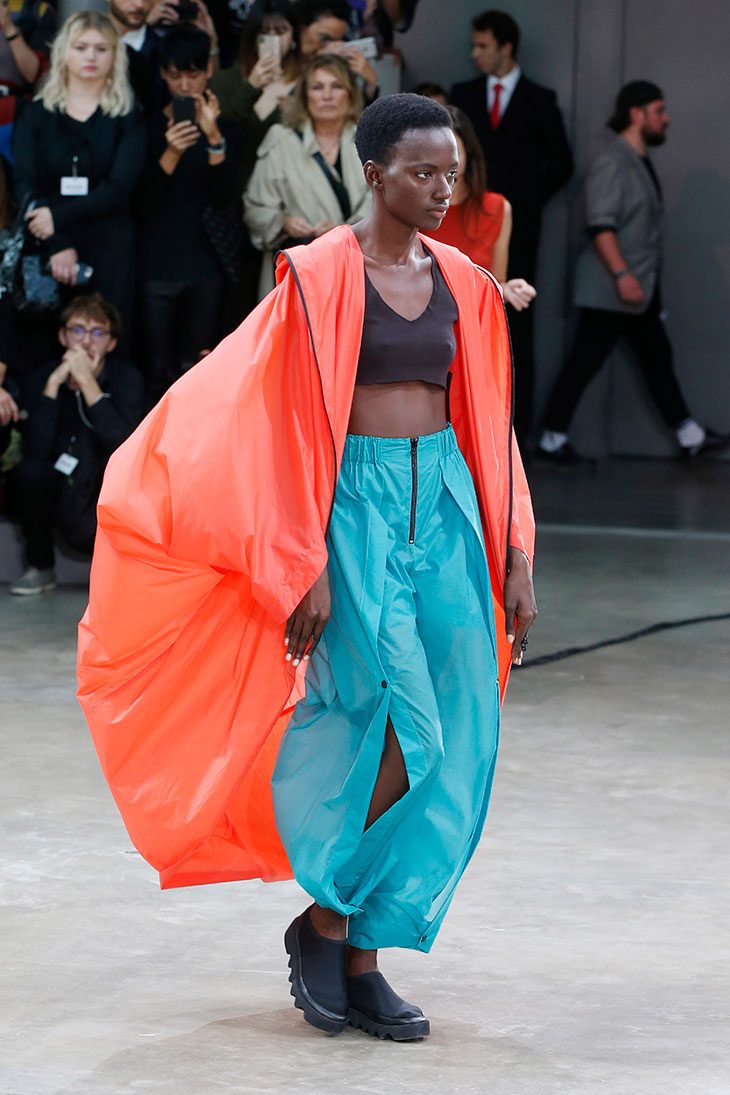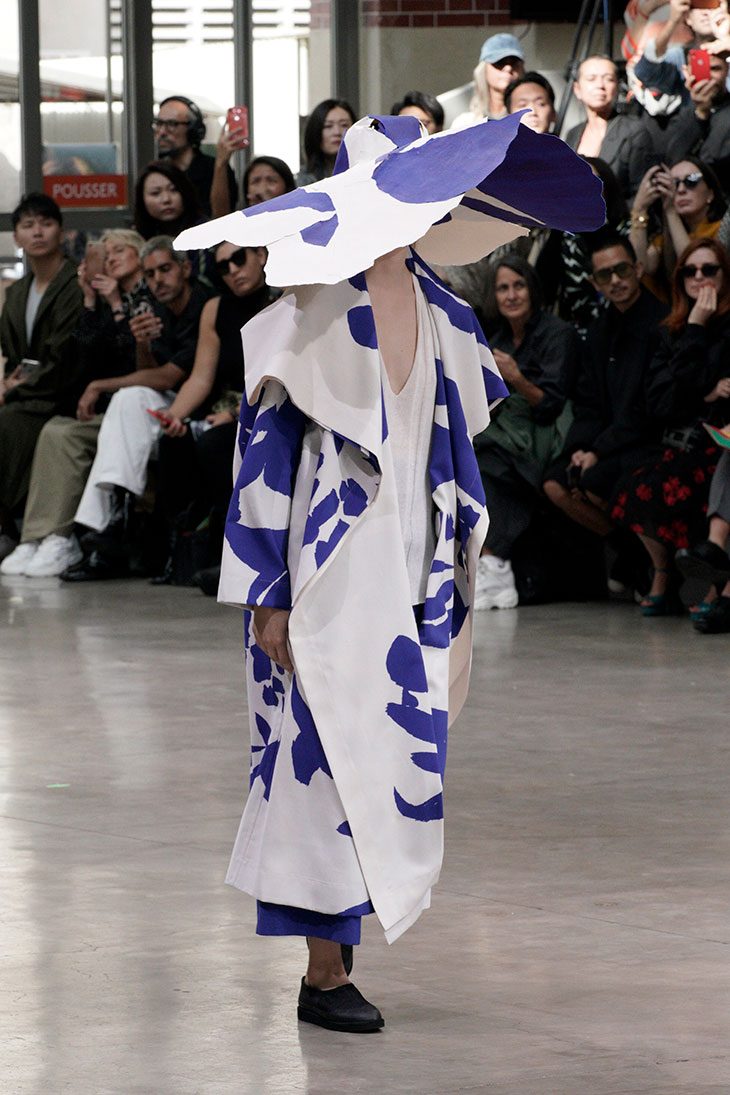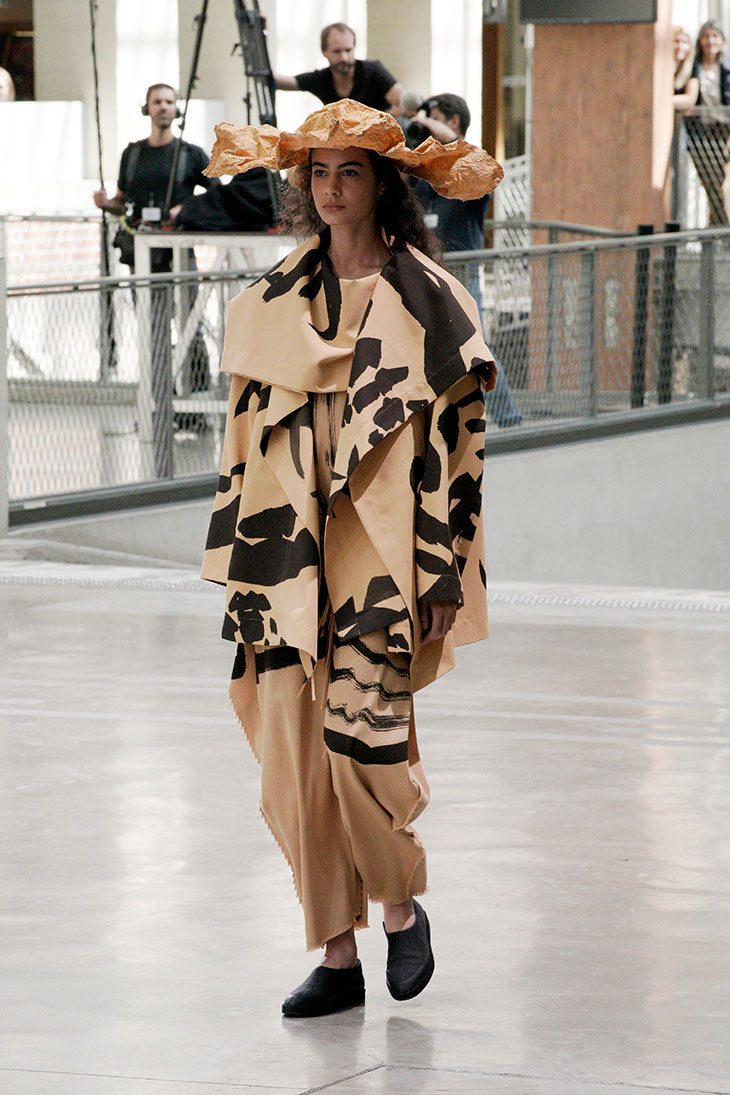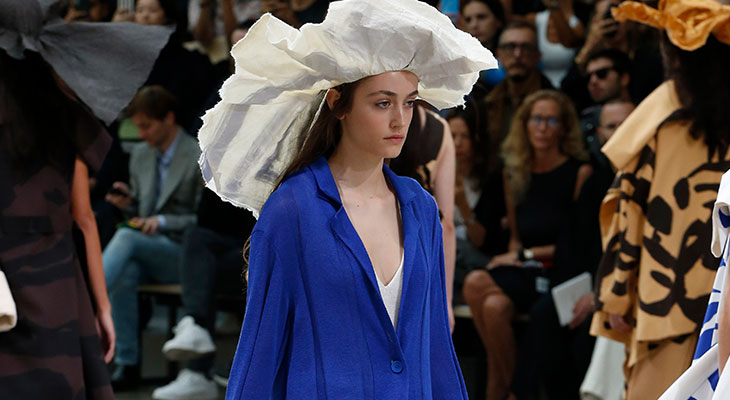 Collection design Satoshi Kondo
Show concept and direction Daniel Ezralow
Production Roy Genty assisted by Laëtitia Goffi
Music DeLaurentis
Lighting design Valérie Bodier
Technical coordination Mathieu Touchard and Manon Laffi tte
Hair Ramona Eschbach at Total Management using L'Oréal Paris
Makeup Gregoris at Calliste using Shiseido