WSJ. Magazine teams up with supermodel Naomi Campbell for the cover story of their October 2019 Icons of Industry edition. In charge of photography was Annemarieke Van Drimmelen, with styling from Alex White. Beauty is work of hair stylist Lorenzo Barcella, makeup artist Angloma, and manicurist Christina Conrad.
"I'm a survivor, I don't have a squeaky-clean life, and I don't pretend to. I was the first to say that I was an addict, and I'm so grateful to God to be a recovering addict and a recovering alcoholic" – Naomi on addiction.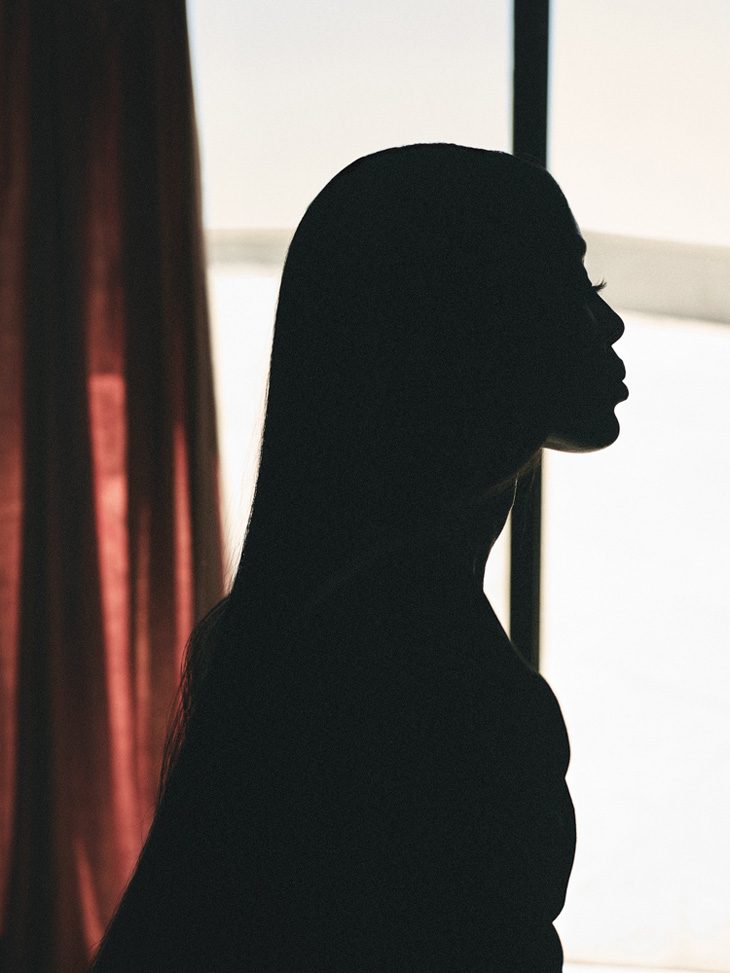 Naomi on her reputation:
Ask Cambpell if thinks people are afraid of her, and she'll say, "Maybe."
Naomi on managing her image and maintaining privacy:
"The good thing with me is that you'd see me and you wouldn't see me: I'd appear and I'd disappear," says Campbell of her long career. "Traveling has saved my life in a certain way—I keep it very limited to who knows what [I'm doing] and where I'm going."
Naomi on pay equity for models of diversity:
"I don't want models of diversity to have to wait as long as I did [for pay equity]," says Campbell. Besides mentoring the next generation of models, like South Sudanese–born Adut Akech ("I used to make sure she would come over to the apartment; I wanted to make sure she was eating," says Campbell)
Naomi on turning down walking in a famous designer's Paris fashion week show that only hired black models due to lack of the diversity she champions:
"I can't say what I'm saying and go the other way. No amount of money will allow me to do that," says Campbell. "I had to say I'm really sorry, it's not about the numbers, it's about my integrity at this point of what I have been saying. I'd be a complete hypocrite. I can't sell out."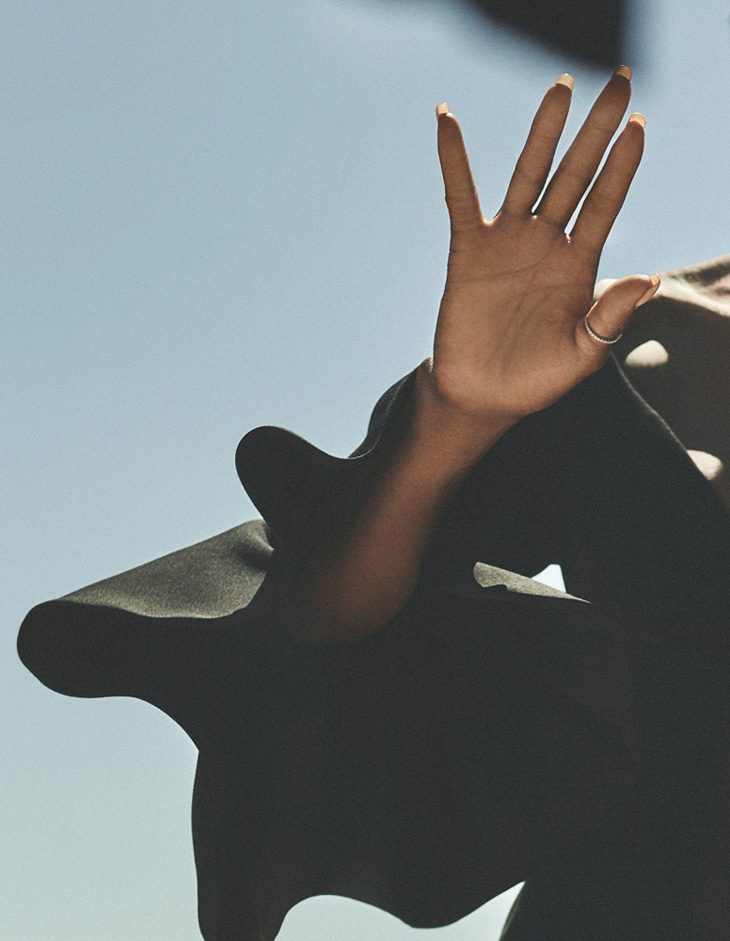 Naomi on relationships and being alone:
"Being alone doesn't mean you are lonely," she says. "I don't have time to be bored, and I don't have time to be lonely." After decades of dating high-profile men, she is taking it slow. "For me, privacy is important to know each other, and I always worry that my job will not allow that," she says. "But I have ways. I was taught that by Robert De Niro," whom she dated in the early '90s.
Naomi on having kids:
"Not yet—I'll see what the universe brings me." For now, what the universe has delivered is very much in the spirit of a "chosen family." Adut Akech, the young model, calls her Mama, and she considers herself responsible for many of the children she meets through her philanthropic work.
Naomi on her eccentric habits (one recently example showed Naomi giving a tutorial on her over the top disinfecting routine for air travel):
"If I lose something I look at it as it was meant to be gone. Don't look for it. It was meant to leave," she says. "I believe if things fall off me," such as an earring, "and I find it, I don't put it back on my body." Similarly, Campbell says she is careful about what she wears in the first place. "I'm very superstitious when someone gives me something to put on my body. I look at the reason behind it."
Naomi on her YouTube channel:
"I like that I have ownership of my content," she says. "There's no point at this stage in my life to just be working for someone else." (She gets a percentage of ad sales based on her viewership.) "I've been asked constantly to do a documentary. People say, We'll give you a small fee. It's like, You think I'm stupid? I know what my life is. I know that it's been very colorful. It's like, I'm going to give it away? No."
Linda Evangelista on Naomi (who she calls Omi):
"She is connected to everybody. She can call on anyone when she needs help," She calls Campbell by her nickname, Omi, and speaks to her nearly every week, either by phone or on what must be fashion's most exclusive group chat, which includes Turlington, Steven Meisel, Marc Jacobs, Pat McGrath, François Nars and Anna Sui.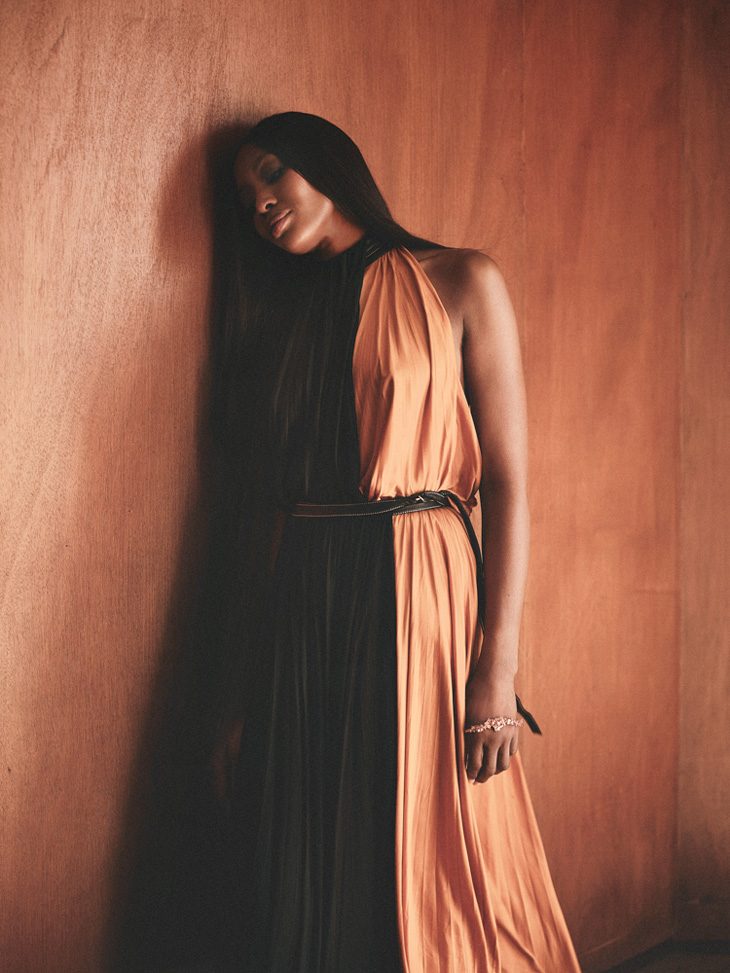 Naomi on her loyalty to friends and family:
"I'm all or nothing," she says. "Just don't push me to the nothing."
Stephen Meisel on Naomi:
"She was super, super shy, but she got up there and performed like the best—like she had been doing it for a thousand years." "A black woman: It wasn't easy then or now to survive," says Meisel. "But she surpassed everybody."
Jony Ive, departing chief design officer of Apple on Naomi:
"Naomi is amongst that rarefied group of people that you sense would be the best at whatever they choose to do in life"
Anna Sui On Naomi:
There's no one else who walks like her—who else could wear backless chaps, with a butterfly on the behind?"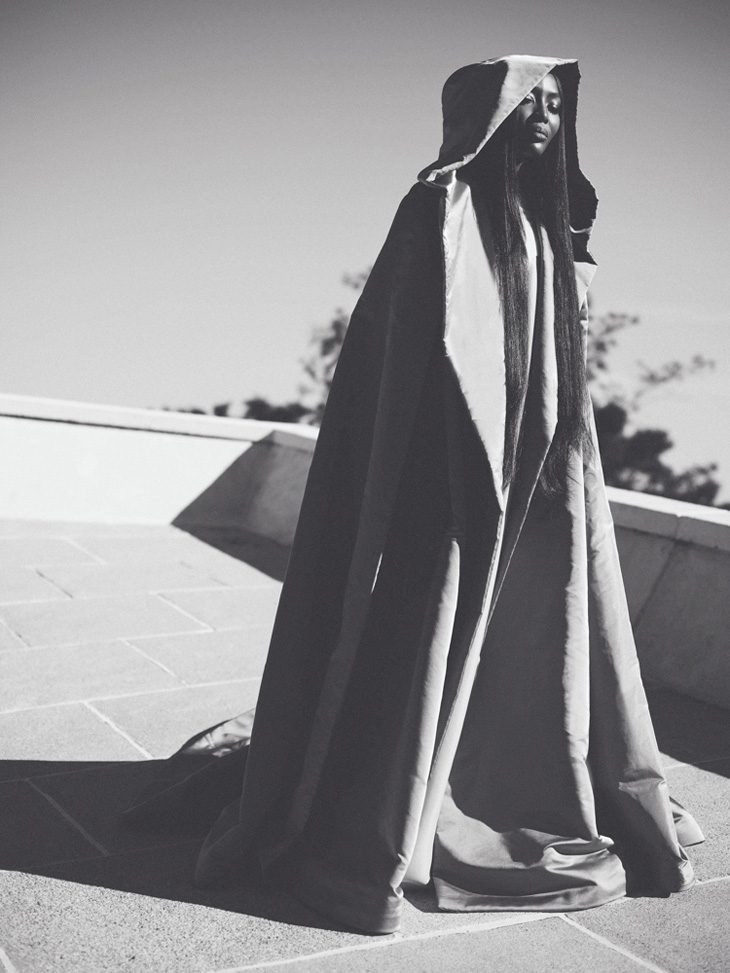 Photography © Annemerieke Van Drimmelen for WSJ. Magazine
WSJ. Magazine's October Issue out on newsstands Saturday, October 12th – www.wsj.com