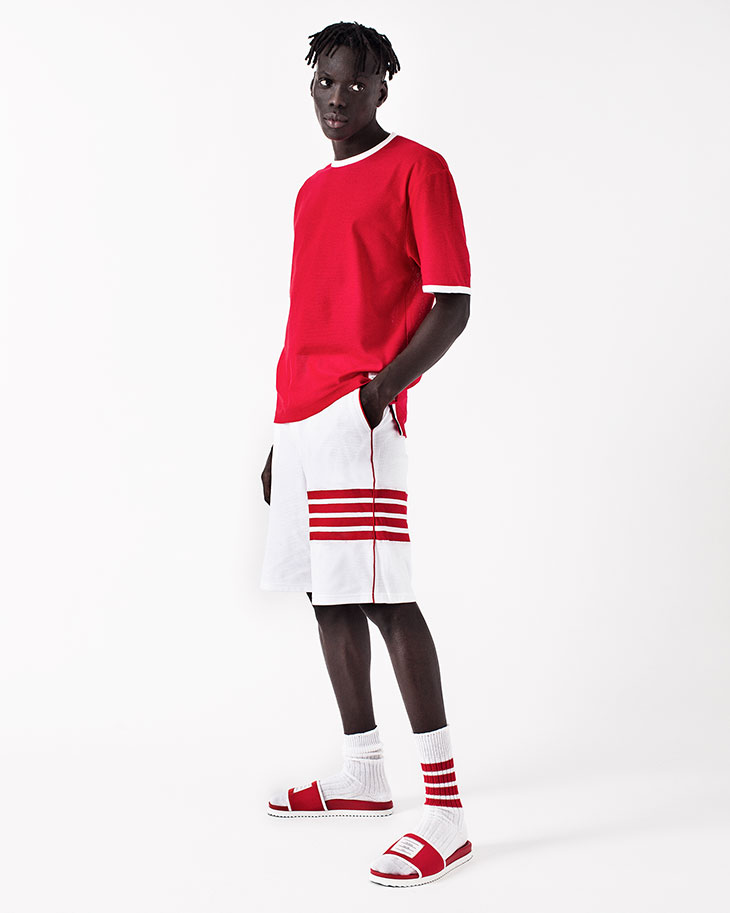 Miami-based retailer UNKNWN has collaborated with Thom Browne on a nine-piece apparel and accessories capsule collection. One of the founders of UNKNWN, LA Lakers player Lebron James, has been spotted wearing the collaboration end of November, announcing the release in December.
Timeless sport meets neo-court style, the entire collection is emblazoned with Thom Browne's signature four-bar stripe and classic athletic details. – from UNKNWN
The collection is centered around a full set hoodie and short combination, featuring the classic Thom Browne sweatsuits updated with an exclusive Japanese 100% cotton mesh. A key staple for the co-founders of UNKNWN – LeBron James, Jaron Kanfer, and Frankie Walker is the slide with Thom Browne's four-bar laundry tag label. The accessories pack includes white athletic socks and baseball cap, as well as the belt bag in red.
See the collection after the jump: